Sia Arnika: club-ready clothes for your inner badass

Off the rails: XXL leather jackets, miniscule crop tops and lots of vinyl. The Danish, Berlin-based designer is producing fits for the hellraising club kids (and Julia Fox).

If ever there was a designer who best suited Julia Fox's path to becoming one of our generation's most divisive dressers (we love it, FYI), it would be the sculptural-by-design, club-kid-by-nature designs of Sia Arnika. Fox, who has redefined appropriate grocery shopping attire, low-rise trousers and bikini tops, wore Arnika's ruched, blood red crop top from her most recent collection back in May, revealing her torso in its entirety and looking like the underworld's latest recruit.

Arnika grew up in the Nykøbing Mors in Denmark. ​"It was pretty idyllic as a kid, but as a teenager, I started to ​'escape' through MTV and the fashion magazines I was able to order over mail," the 33-year old says. ​"I was fascinated by how clothing could enhance or change a person's persona, either internally but also from an observational standpoint."

In her teens, Arnika remembers wearing ​'90s and early-'00s favourites like low-rise Diesel jeans and cropped Miss Sixty tops, ​"and matching my purse with my plastic earrings," she adds. These days, she's slashing up hoodies and making party-ready pieces fit for an underground tribe of ravers in a darkened club.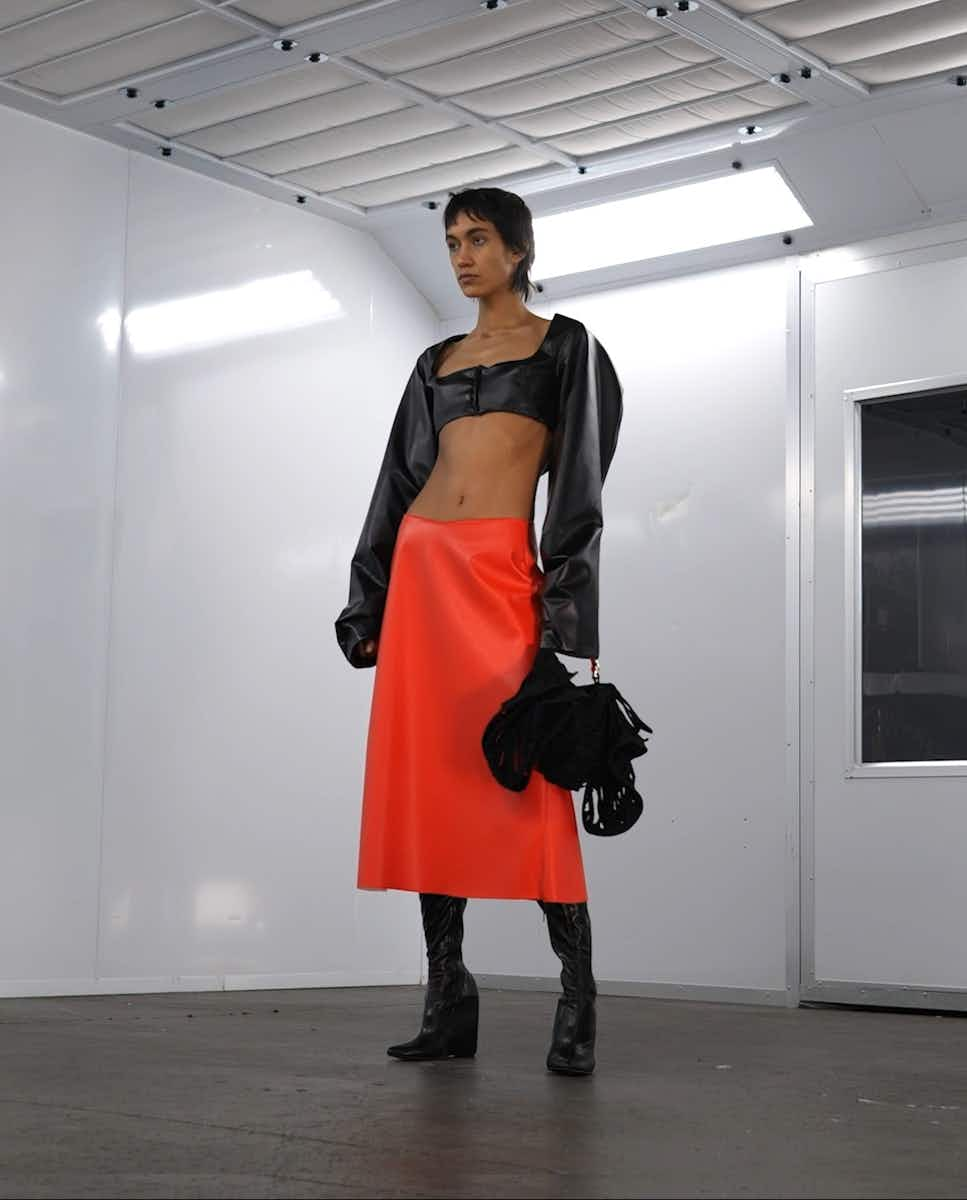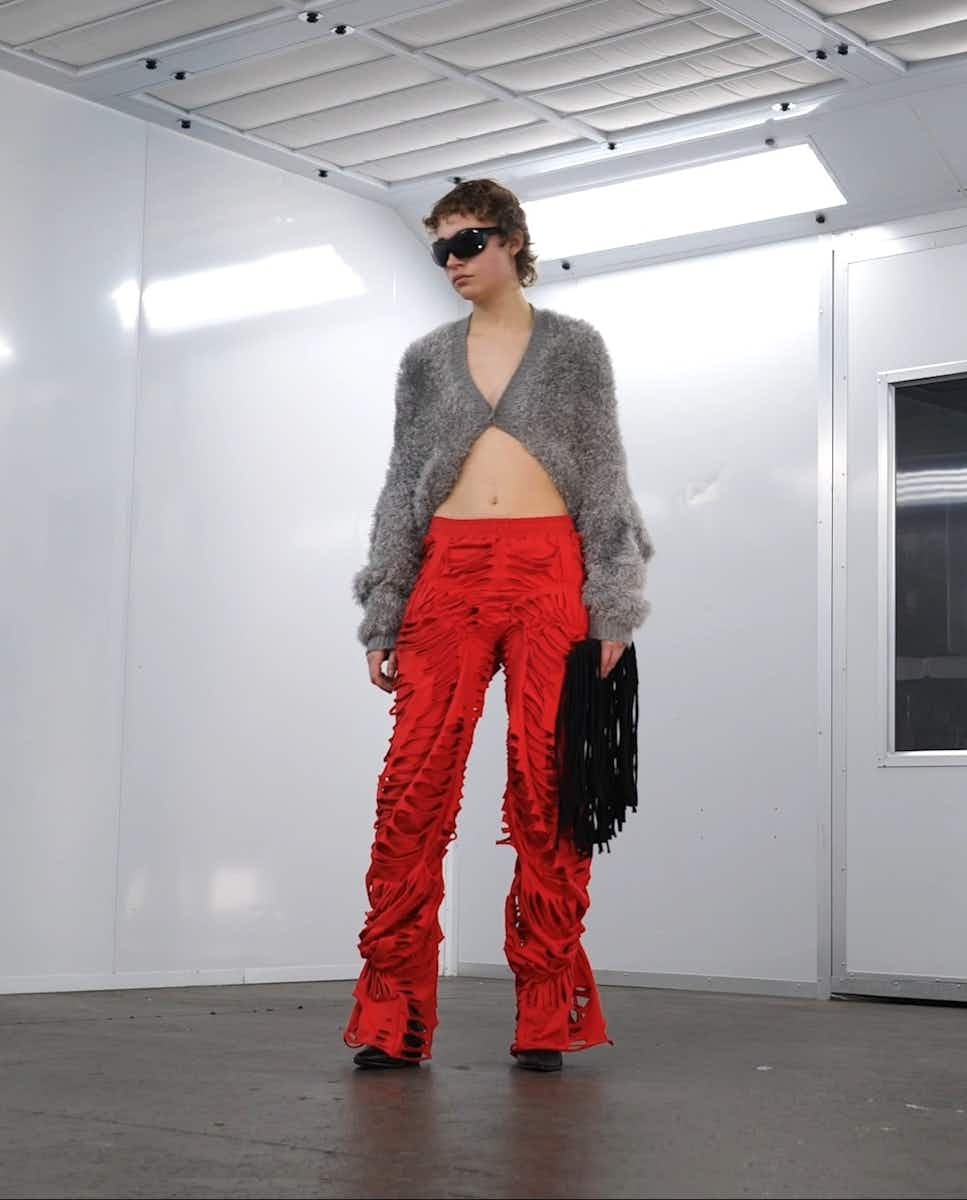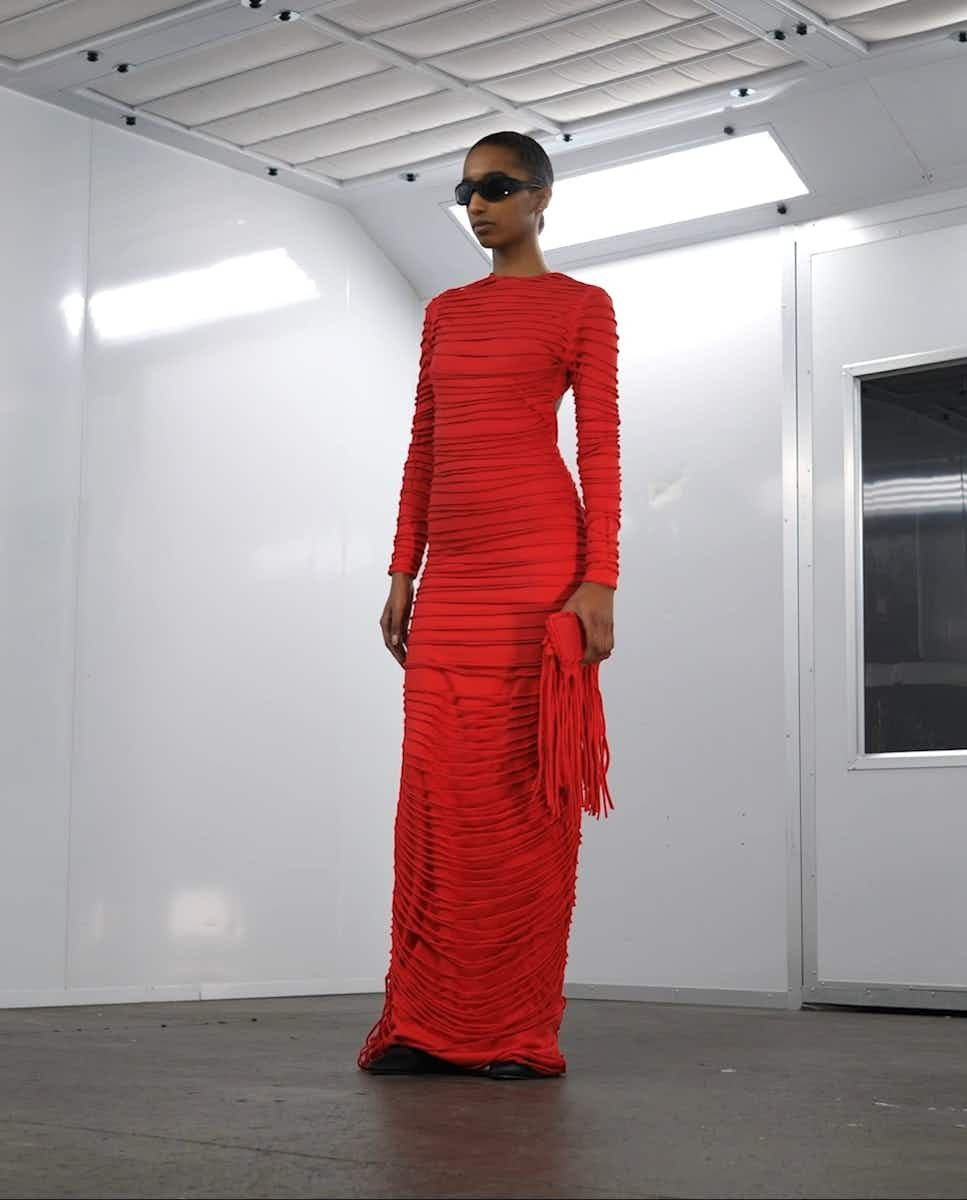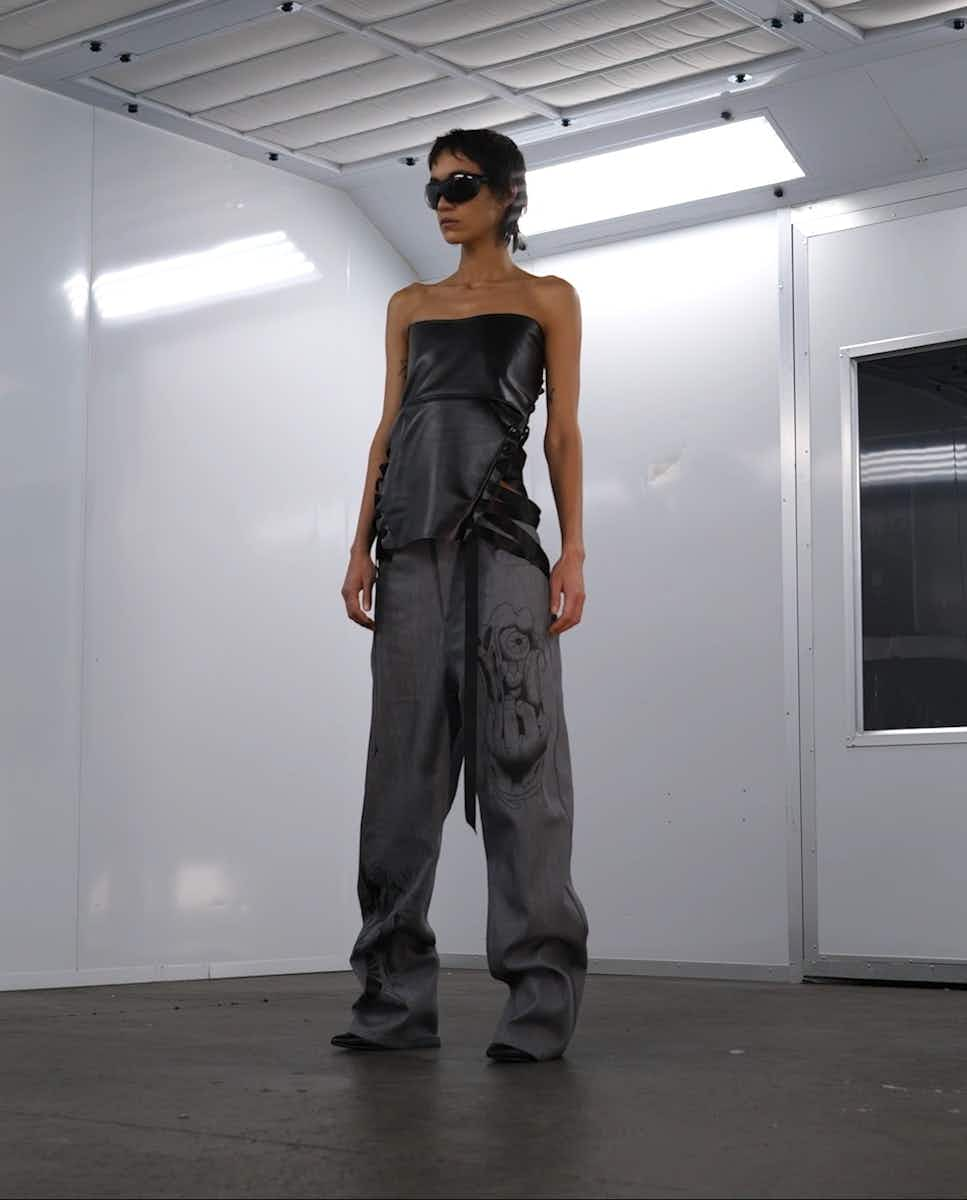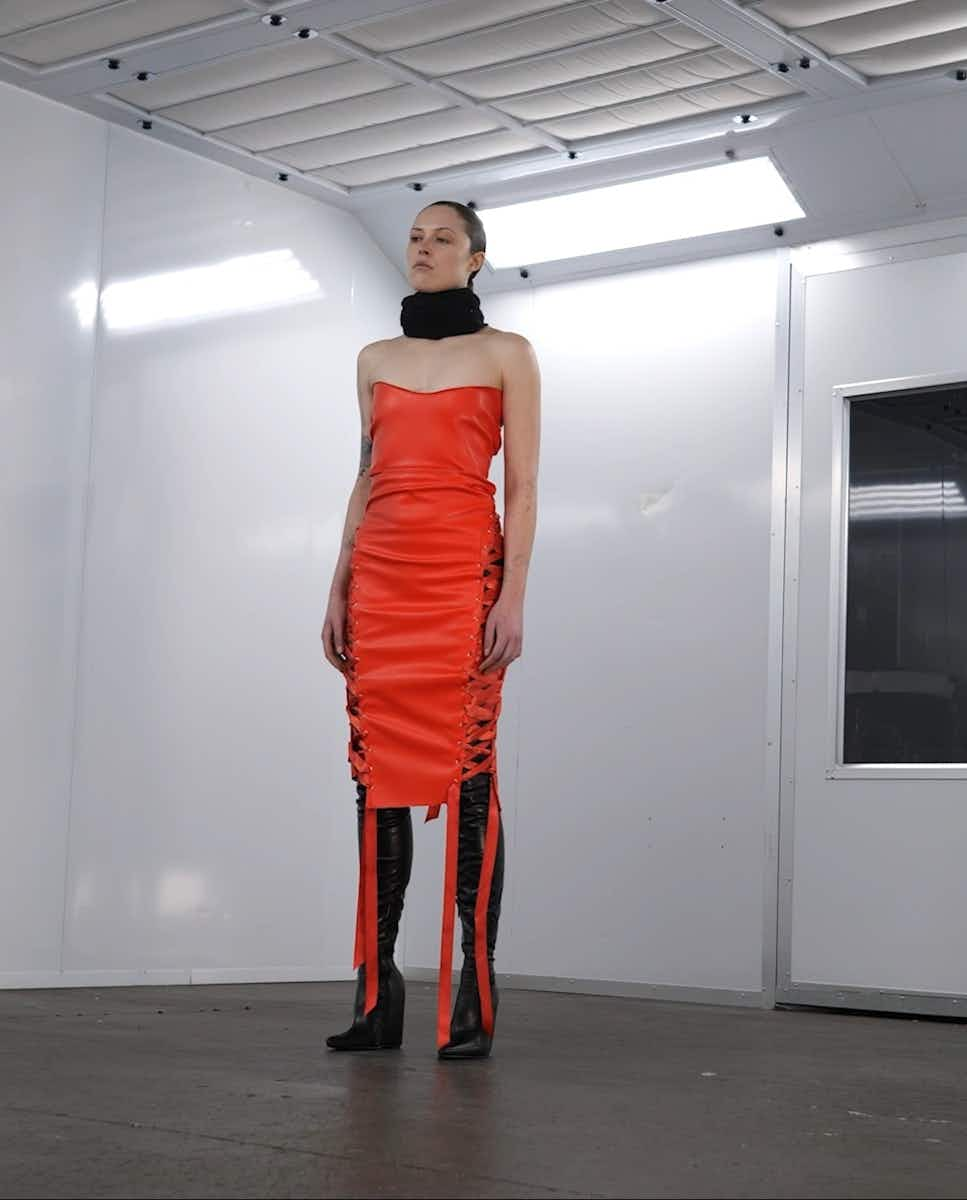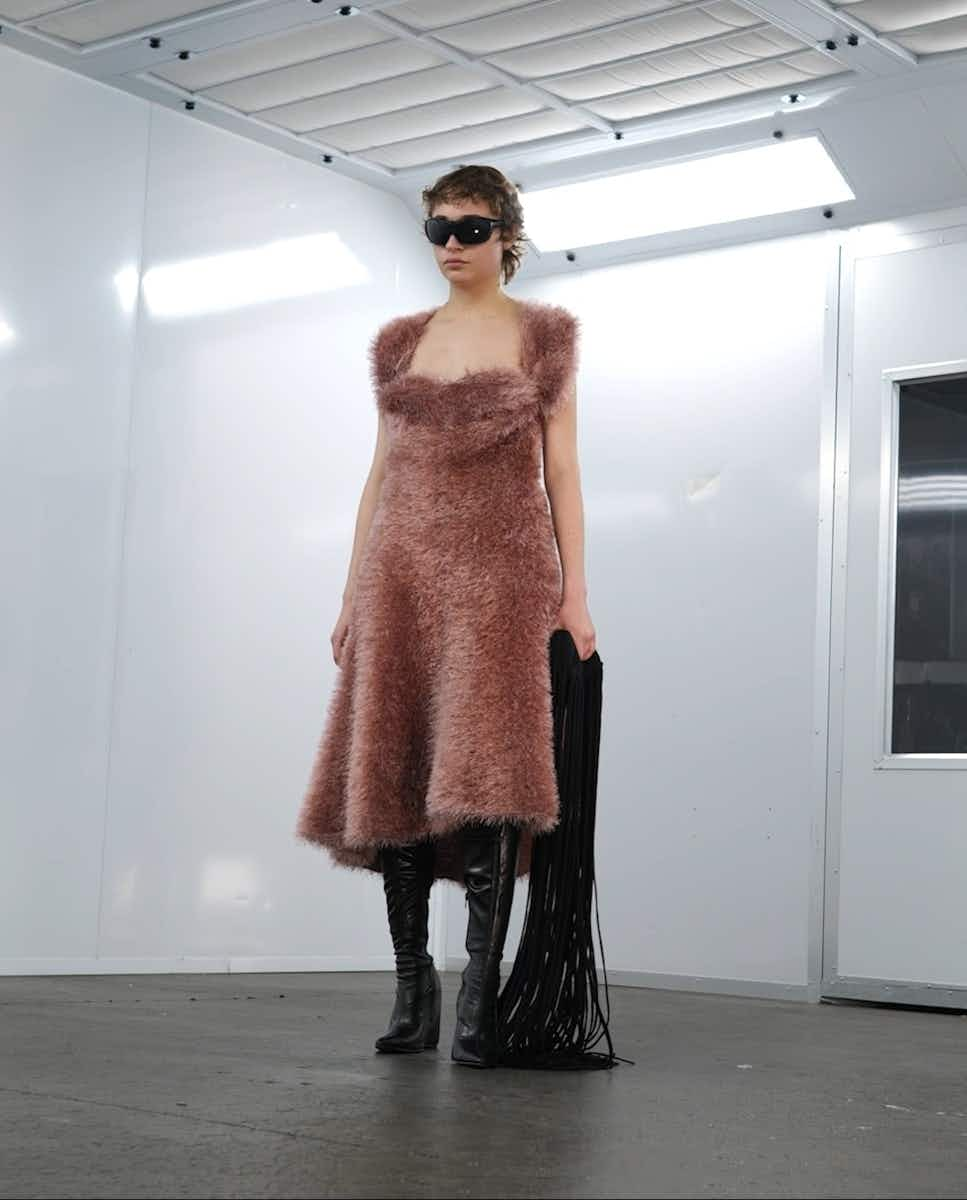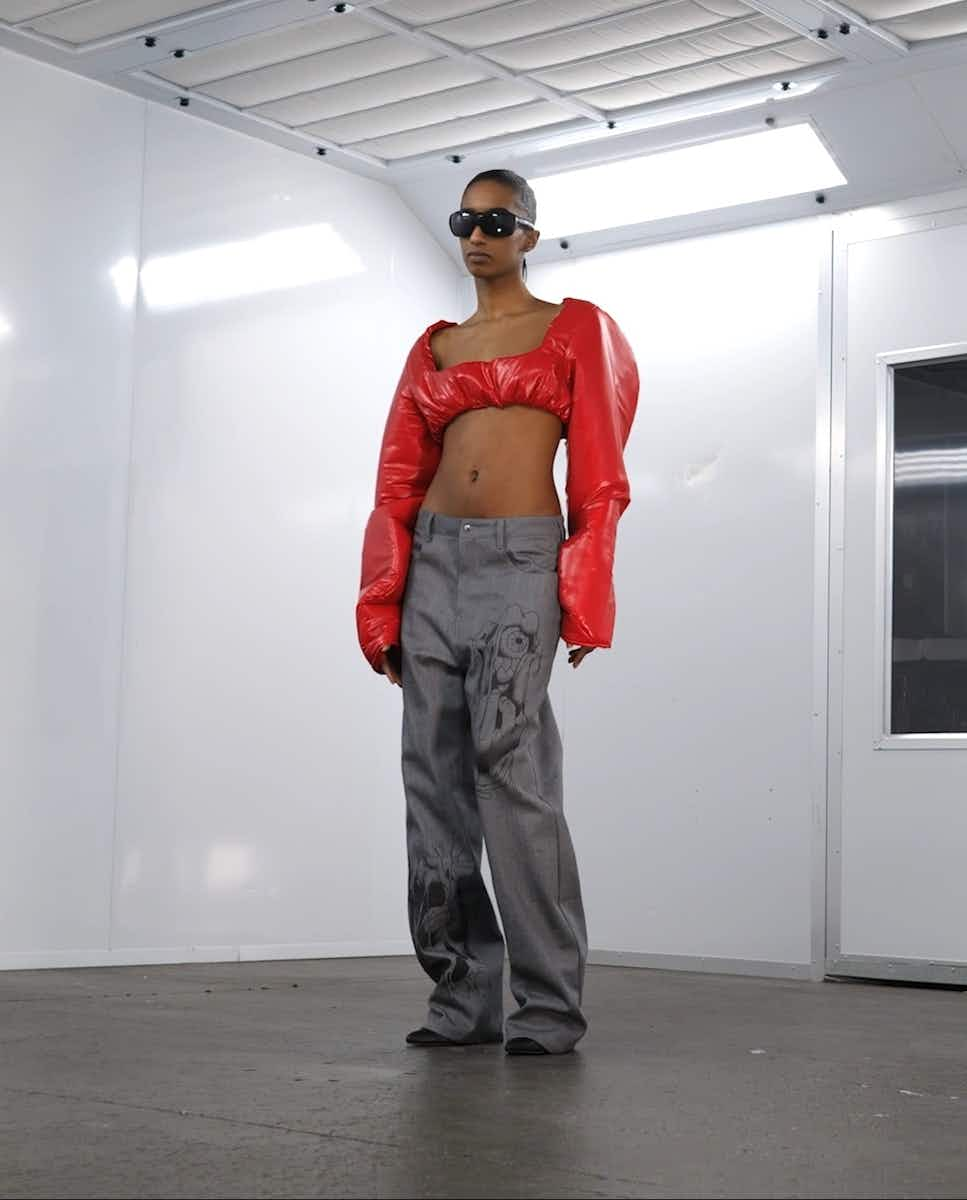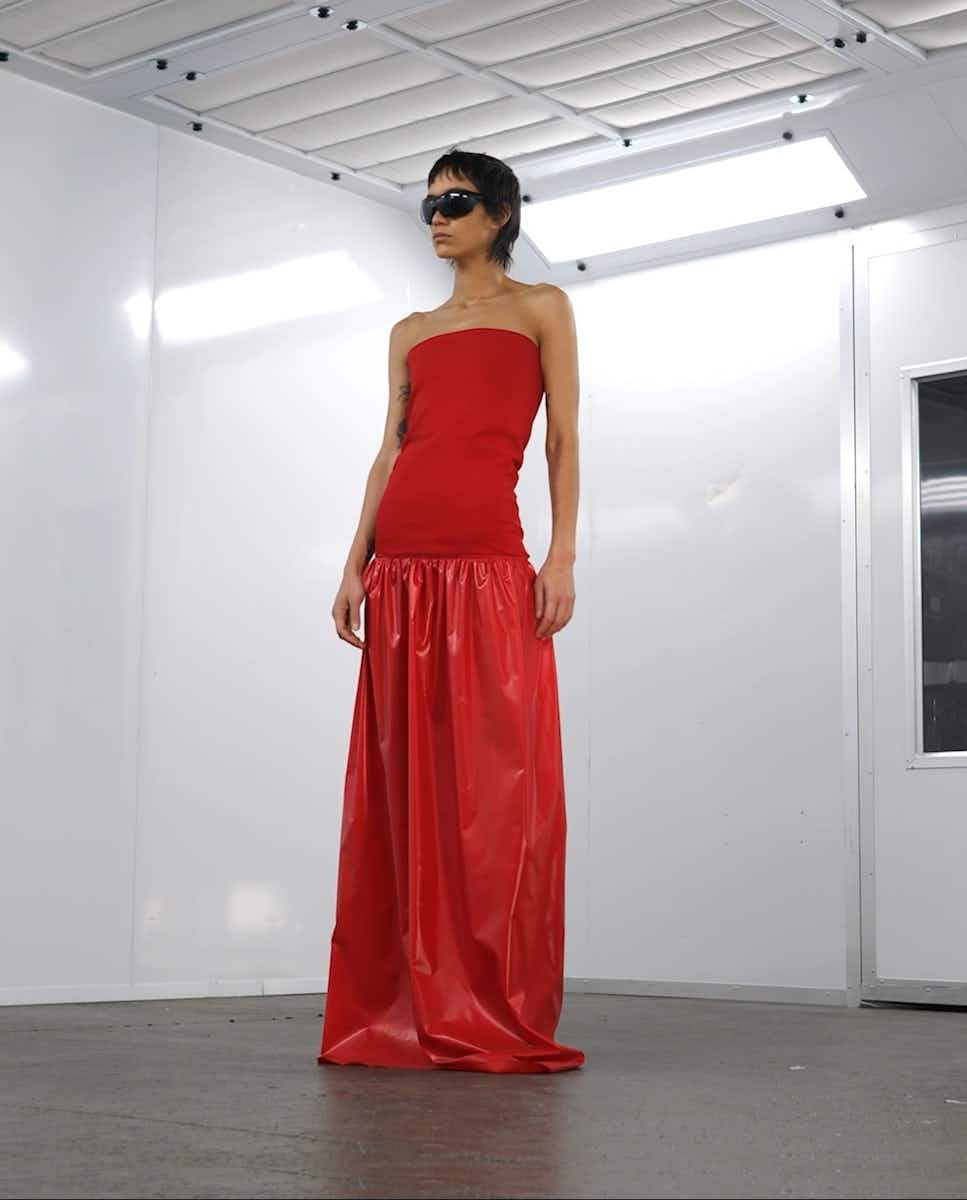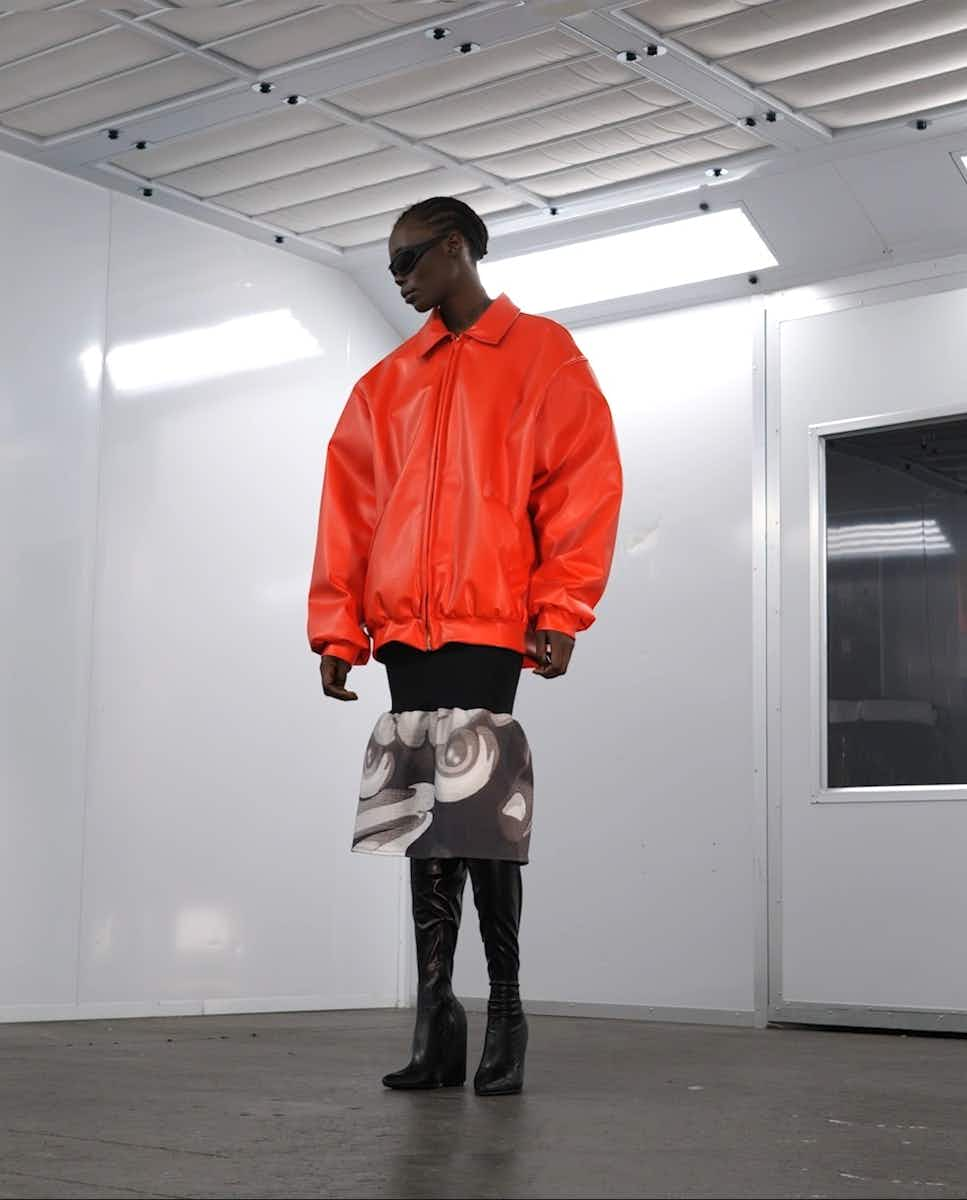 Her designs play with sizing and measurements, , like obnoxious structuring on an oversized orange leather jacket, and the Fox-favourite crop top in its minuscule proportion. She utilises fabrics and finishings like vinyl, faux fur and lace-up ties to turn a simple silhouette into a hell-raising statement. ​"I think you can't help but be influenced by who you were," she says. ​"I definitely embrace that slightly awkward tall girl I used to be, but I celebrate the woman I have become."

Initially studying for a diploma in production and sourcing in Copenhagen – which she says taught her ​"the ins and outs of business" – Arnika moved to Berlin later on to complete a BA in Fashion at ESMOD, which is where she went balls-out experimental with her designs.

While she's out and about in the capital, she'll often make up stories for strangers walking past her – some of which end up in her collections. ​"I'm a people watcher – it's my favourite pastime game to observe and make up my own narrative about somebody else's life," she says. ​"It's now a professional curiosity, making up characters, inventing how they dress, who they hang out with and where they go clubbing."

Arnika's not short on head-turning strangers in Berlin, with some of Europe's best clubs, gay scenes and after-dark subcultures existing there, even after all these years and the constant shadow of its glory days – though that's just the older lot saying that, isn't it? ​"The everyday people on the streets of Berlin are fab," she says. ​"We're experiencing an influx of tech companies, and that for sure changes the vibe. But we've got our communities of artists, musicians and unconventional people, so we're good."

Right now, Arnika's retracing her Danish roots and finding influence in the old tales and mysticism of her home city, Nykøbing – which, apparently, also happens to serve some of the best oysters in the world (or so she tells us, anyway). As for her next collection: ​"I want to make the wearer feel like a badass."

What's your motto in life?
When I moved from the countryside where I grew up in Copenhagen, I thought it was the best idea to get ​"carpe diem" tattooed on my lower back. Cheesy as fuck, but I think it has some truth to it.
Who would you most want to see in your clothes?
Everybody, from the locals in my hometown to Rihanna.
What do you reckon you'd be doing if you weren't a designer?
Maybe a magician like my dad.
What's the last film you watched?
I recently re-watched Pusher by Nicolas Winding Refn.
What gets you out of bed in the morning?
The construction site next to where I live.
What are you currently loving and hating?
The extreme summer heat.
What do you listen to in the studio?
My boyfriend got me onto this app called Radio Garden where you can listen to all the world's radio stations in real time. You can jump from Berlin to the coast of Chile in a heartbeat.
What's the best city to let your hair down?
Berlin!
What five famous guests would you invite round for dinner?
Entertaining people, for sure. But if you reveal your wish, it won't come true!


More like this