Huff and puff in the latest Moncler x adidas collab

Fashion news of the week: Plus, Stone Island's winter warmers, Louis Vuitton's office culture, C.P. Company's 50 years, Tekla and Birkenstock's cosy collab and Palace's first unisex line.
Sure, it seems like winter may never rear its head. But even while we enjoy the prolonged British summer (ish), it's not a bad idea to get prepared for waiting at the bus stop in the pissing rain for the next few. Trust us, we'll be awash with giant puffers taking up every inch of space on the morning commute in no time. Cut through the bland beige and boring blacks with adidas Originals and Moncler's latest collaboration, a searingly vibrant offering of casual jackets and bottoms that take extreme climate cues from the mountain tops, with extra-thick padding, functional zippers and wipe-clean surfaces. But the collection's sartorial influences come straight from the city: stand-out colours, adidas' three-stripes and jackets so oversized they could double as a duvet.

As the old dear would say: wrap up before going outside. And head to mon​cler​.com to shop the adidas Originals collab.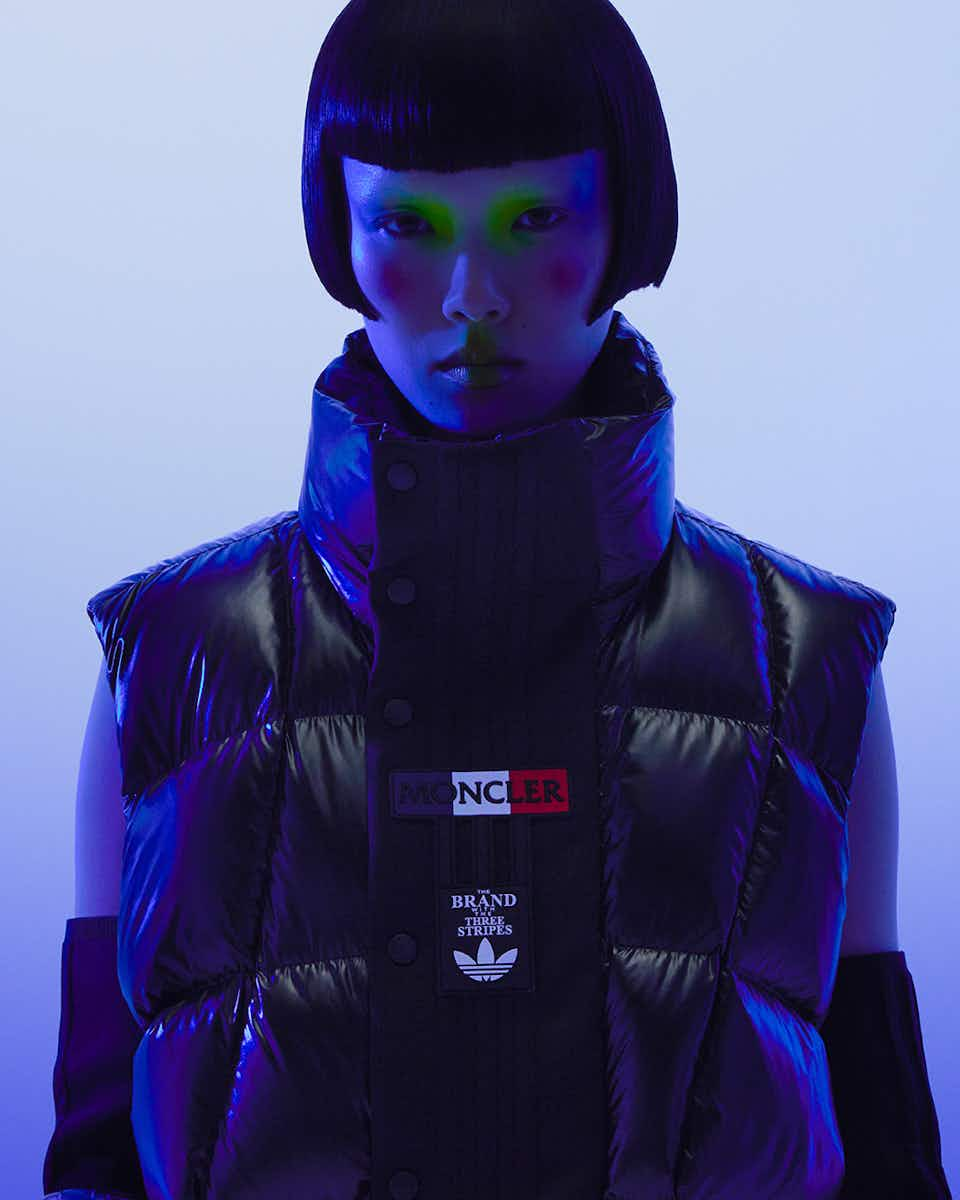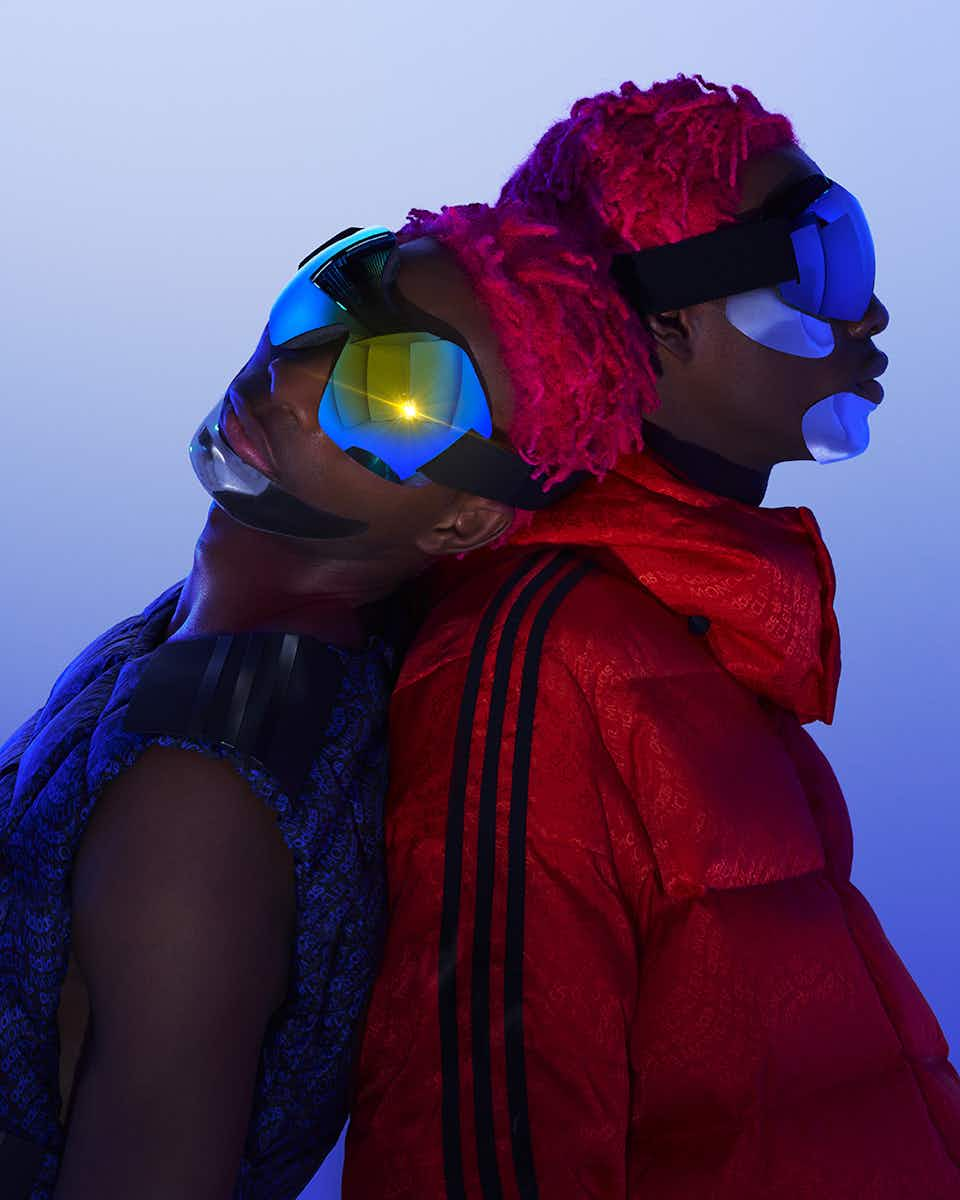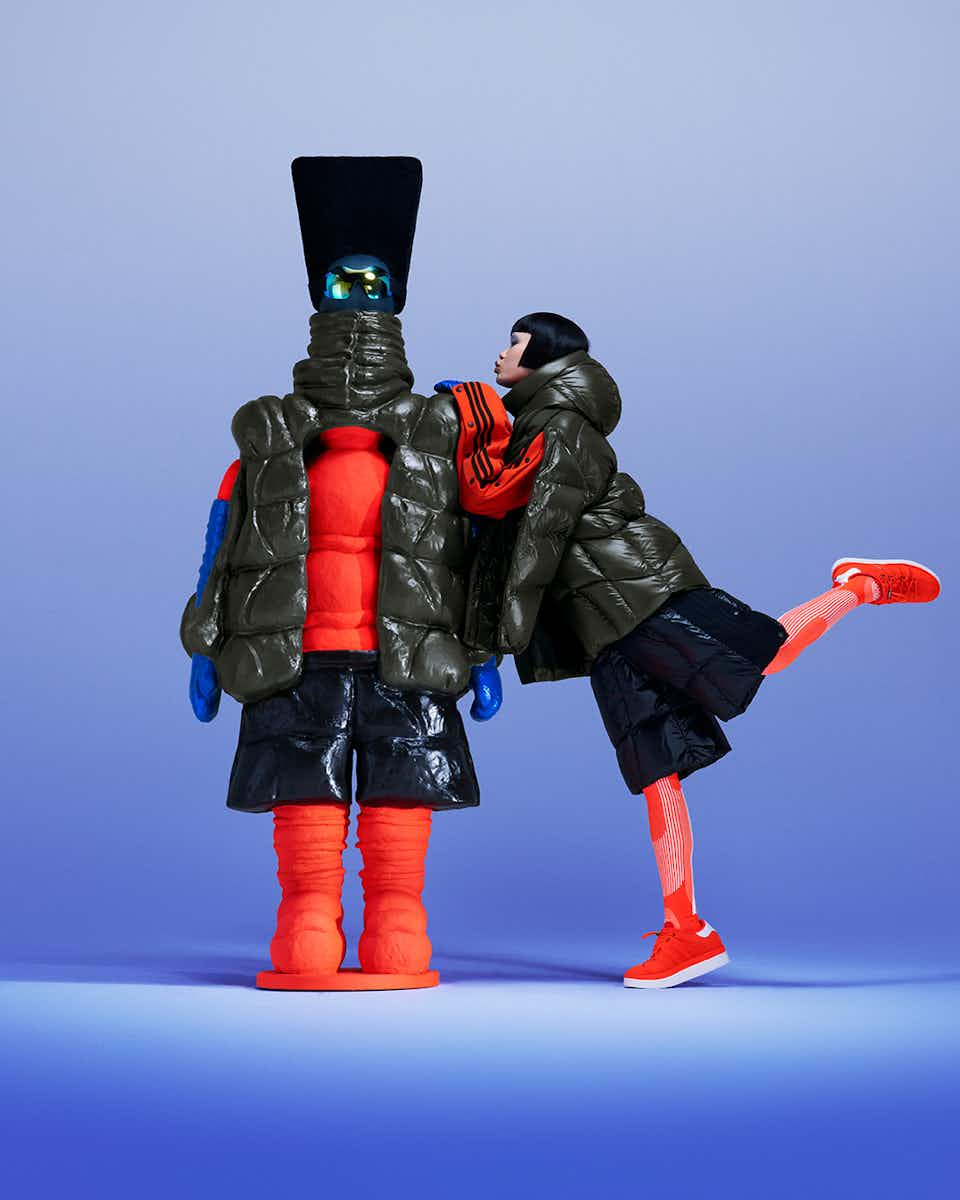 Stone Island's got you covered from the cold
Inspired by the Antarctic expeditions of the 1920s (very cold, very white), Stone Island's latest collection features bits to keep you protected from the elements (often unpredictable, if you live in Blighty), while keeping all the signature styles we know and love. Think: smart, simple tees, warm woolly hats, and puffer jackets, this time with reflective white strips, taken straight from Stoney's extensive archive, in a high-contrast palette of off-white, red and dark blue. And to shelter from the storm, all the vests and puffers come complete with a high-tech water resistant rubber wax coating, plus the Italian brand's classic down padding. See the Marina like a big bear hug. Brrrr.
Check out Stone Island's accompanying film before warming the cockles with the Marina AW23 collection at stoneIsland​.com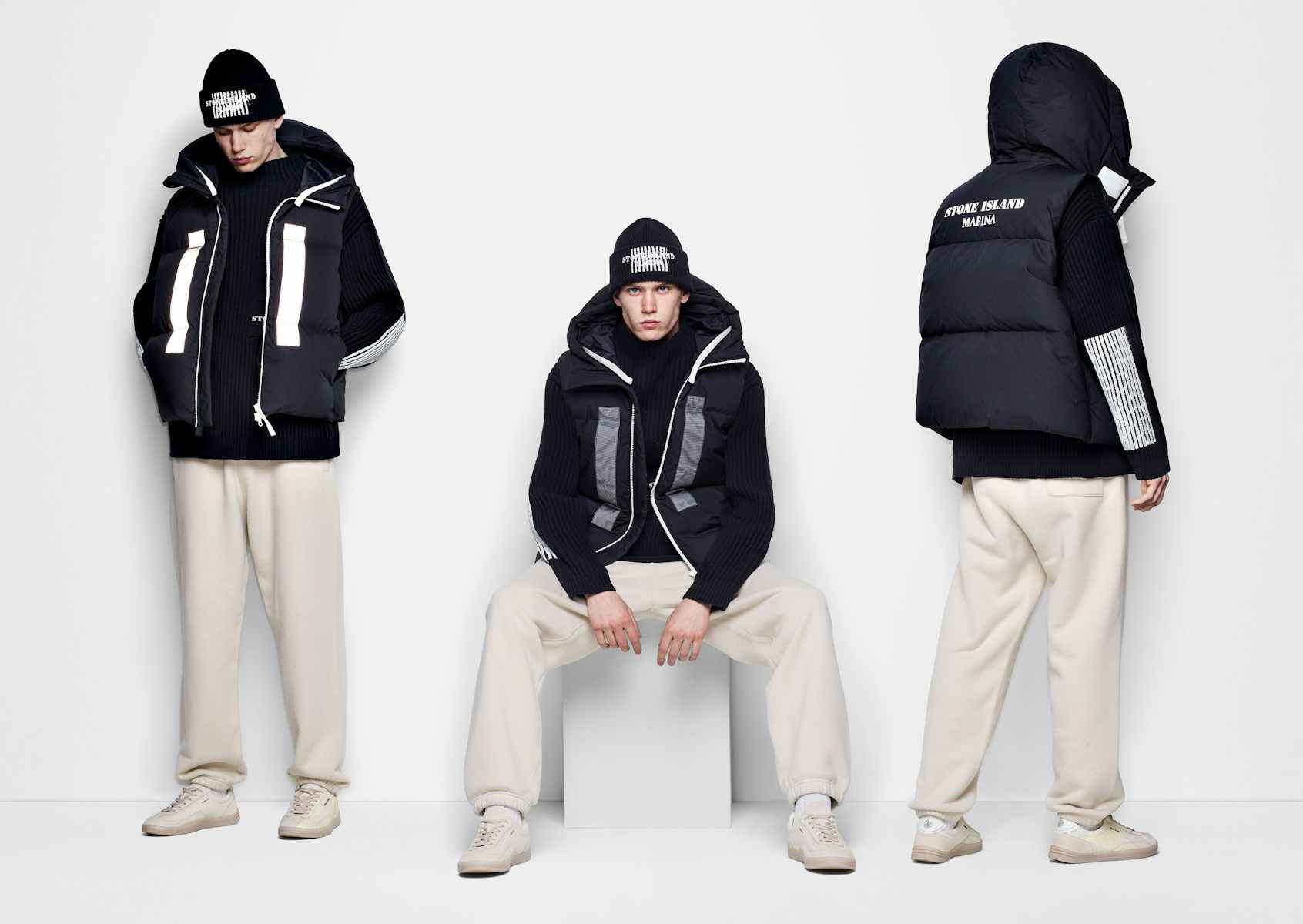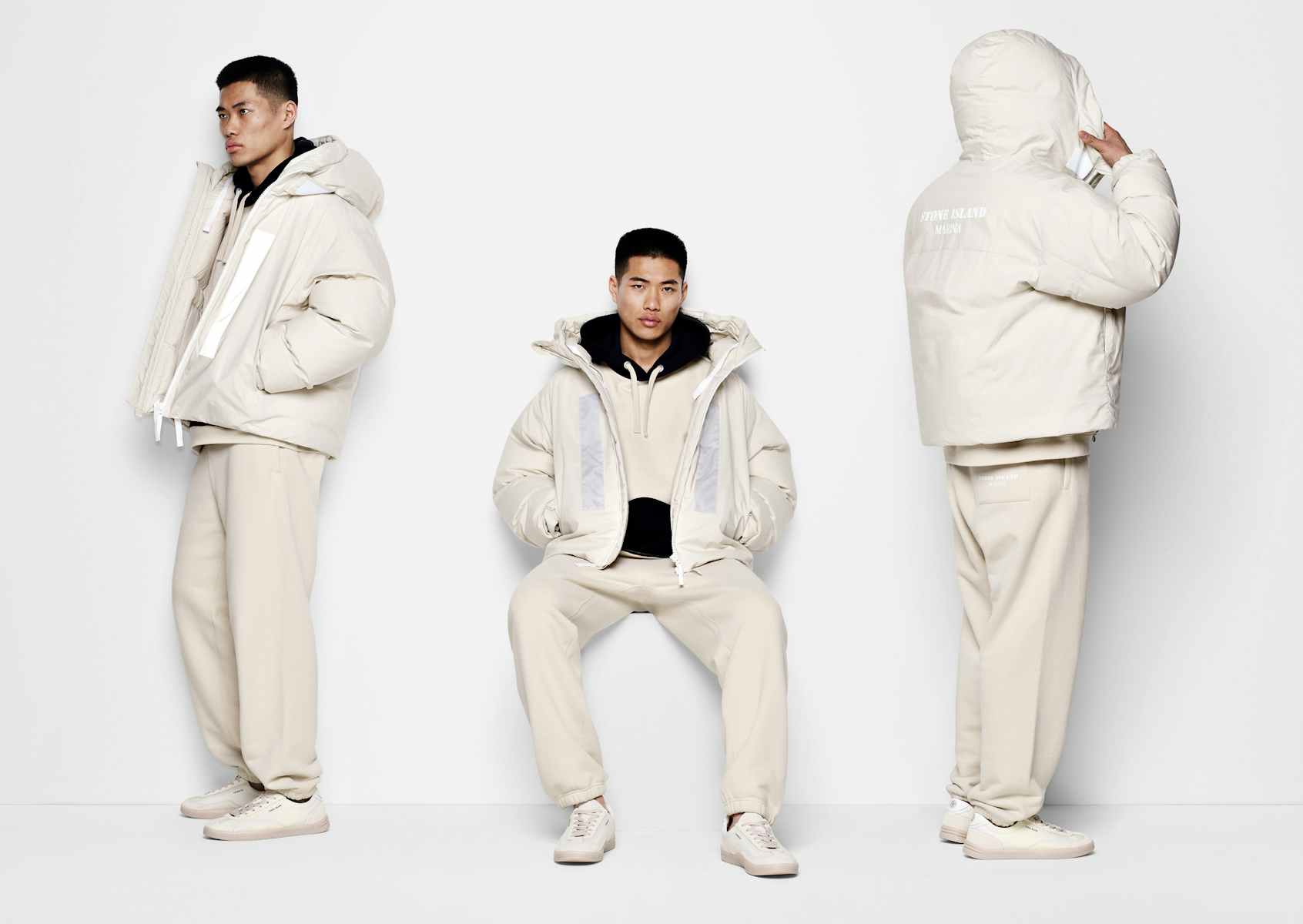 Louis Vuitton shows us office culture
Ever wondered what a day in the office at Louis Vuitton looks like? For the release of its AW24 men's collection, the luxury house has released a brilliantly chaotic campaign putting a spin on the regular 9 – 5 with floating desk chairs and urgent files crumpled into oblivion among the maison's slick, smart tailoring, oversized leather accessories, exaggerated rubber-sole sneakers and baseball caps. Now, about those emails…
Get your hands on Louis Vuitton's AW24 men's collection at uk​.louisvuit​ton​.com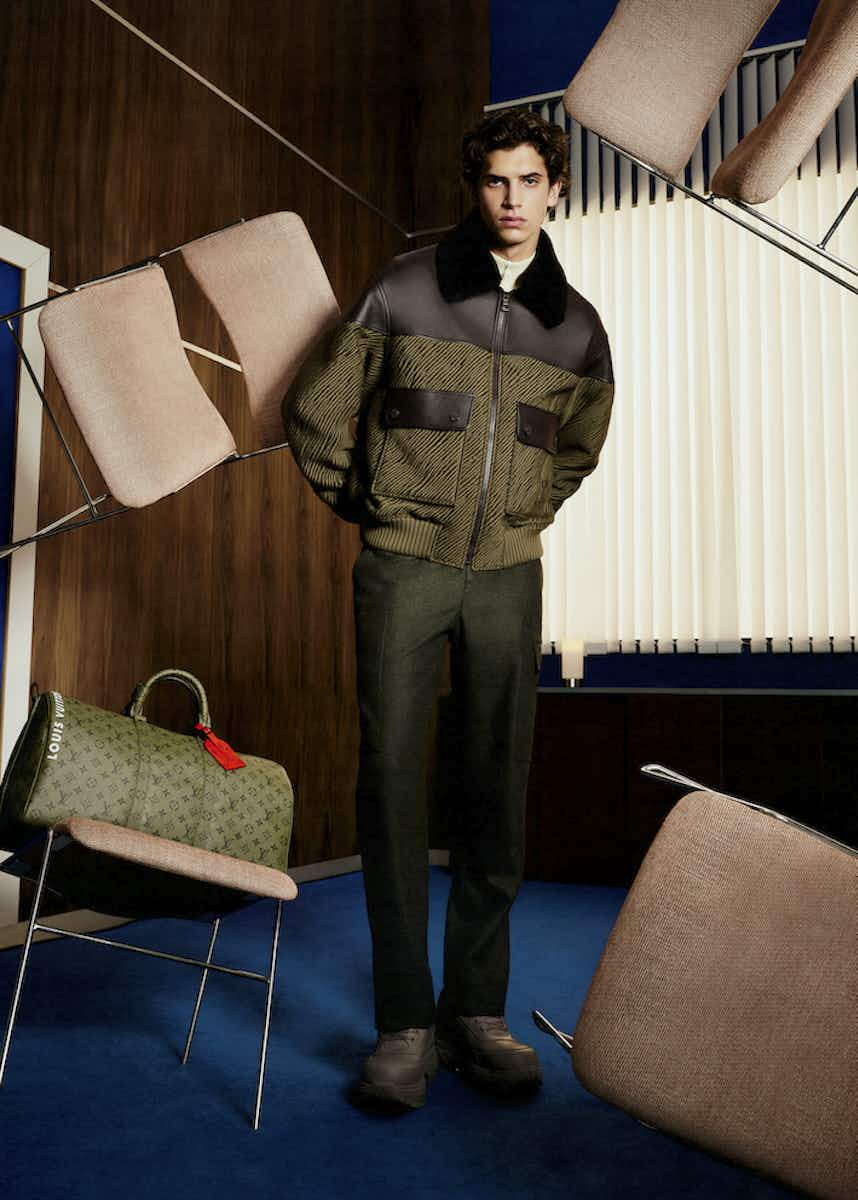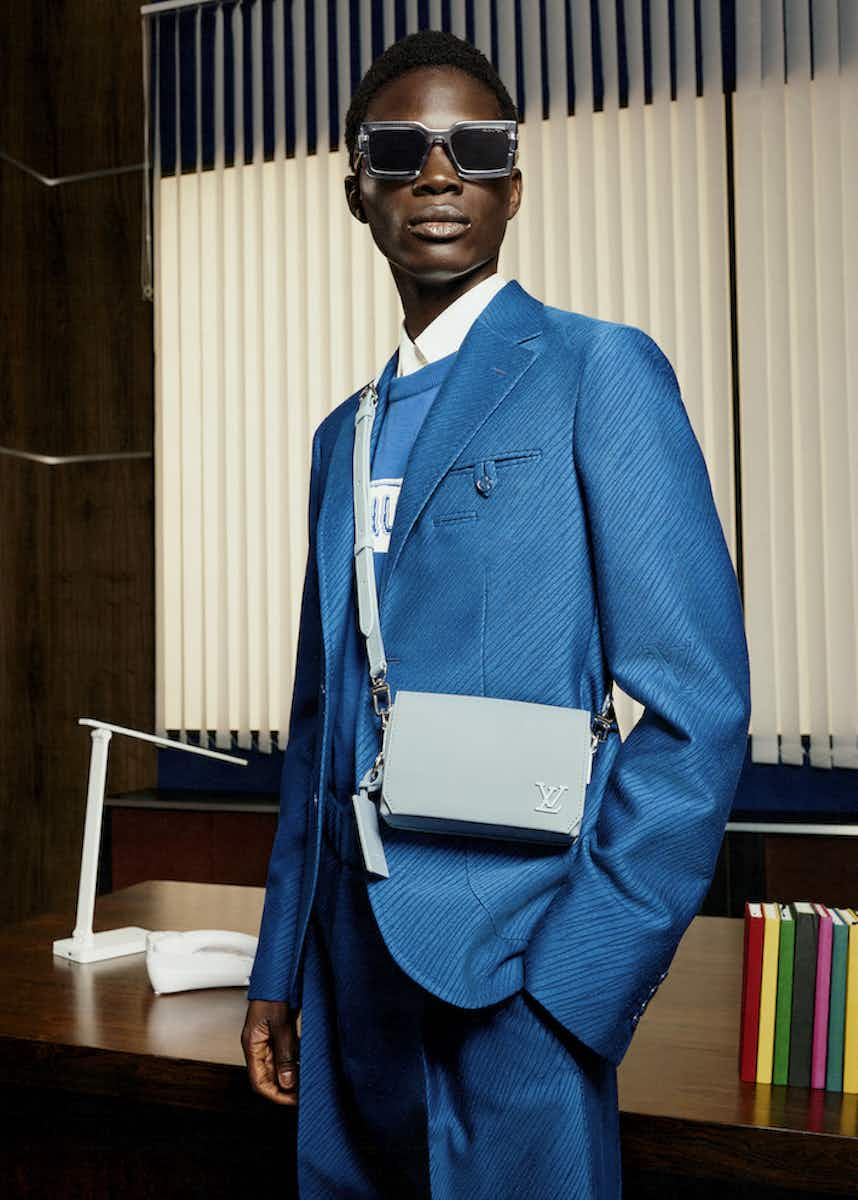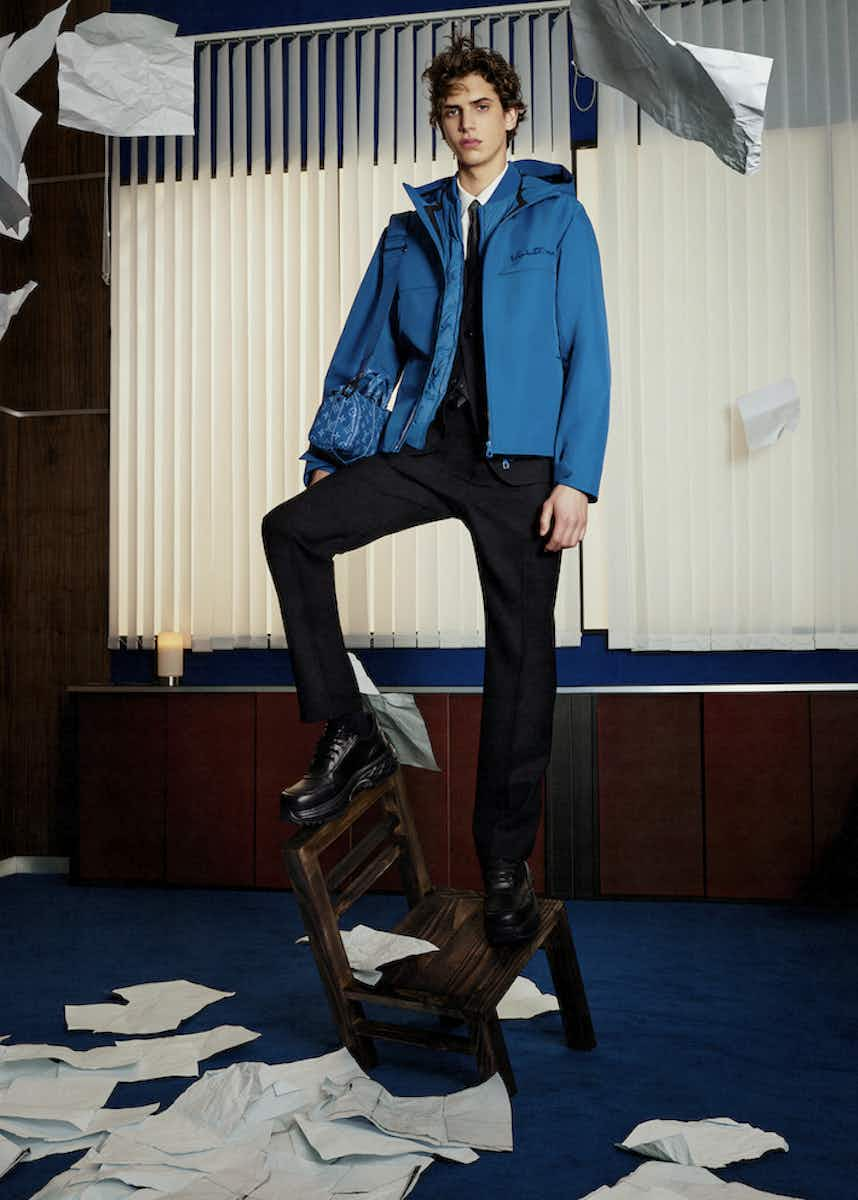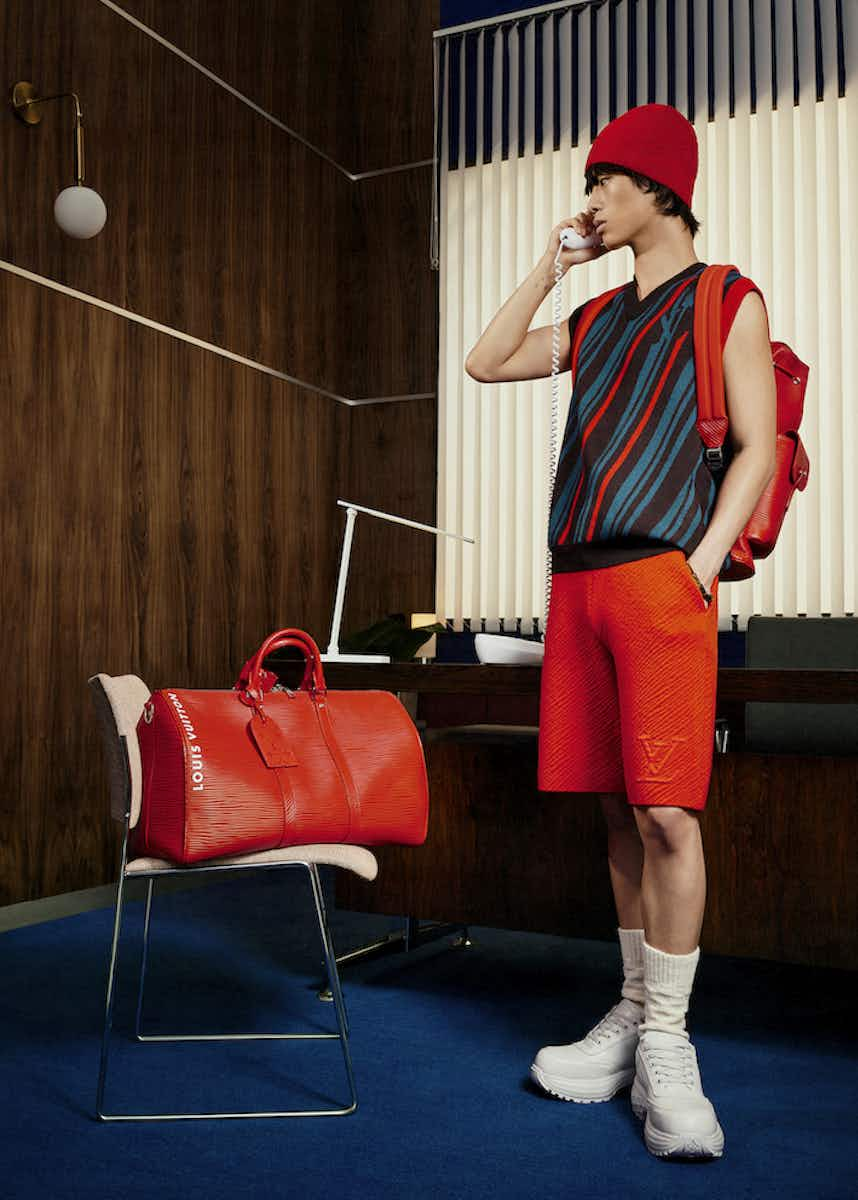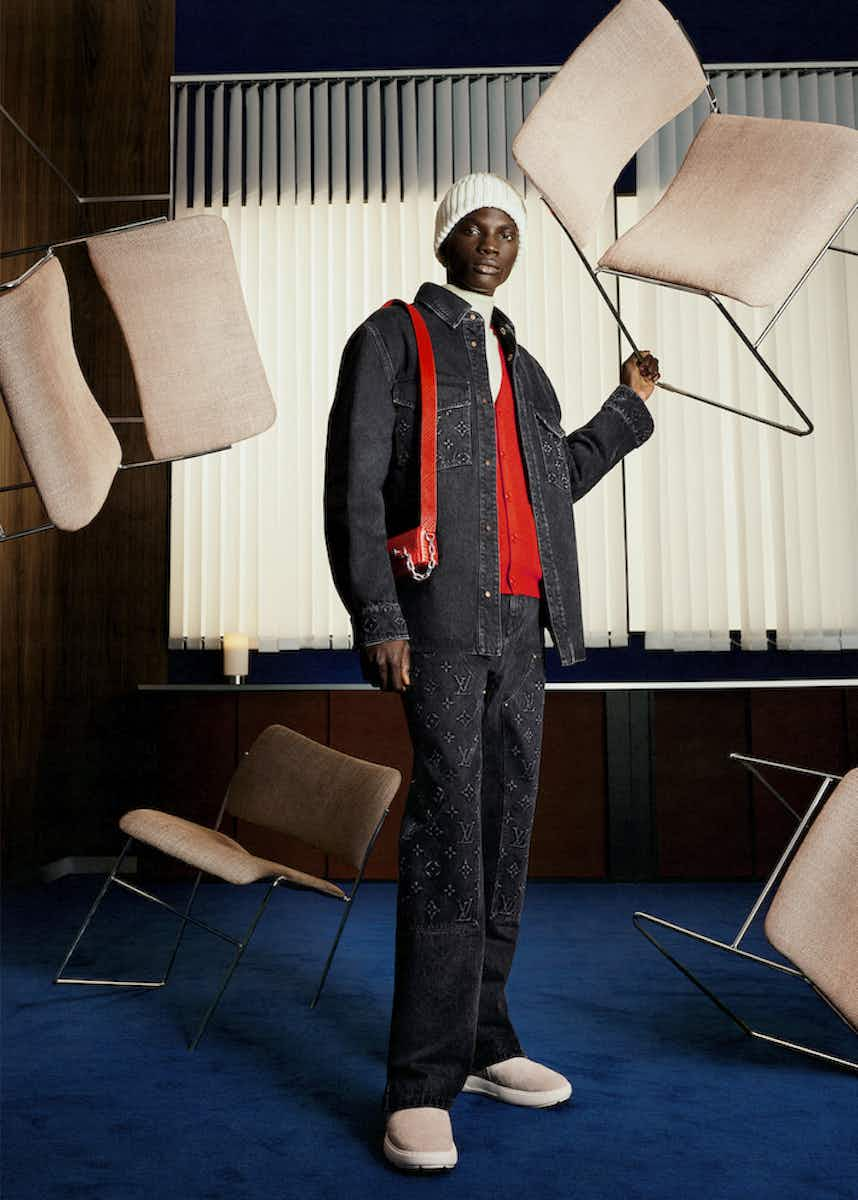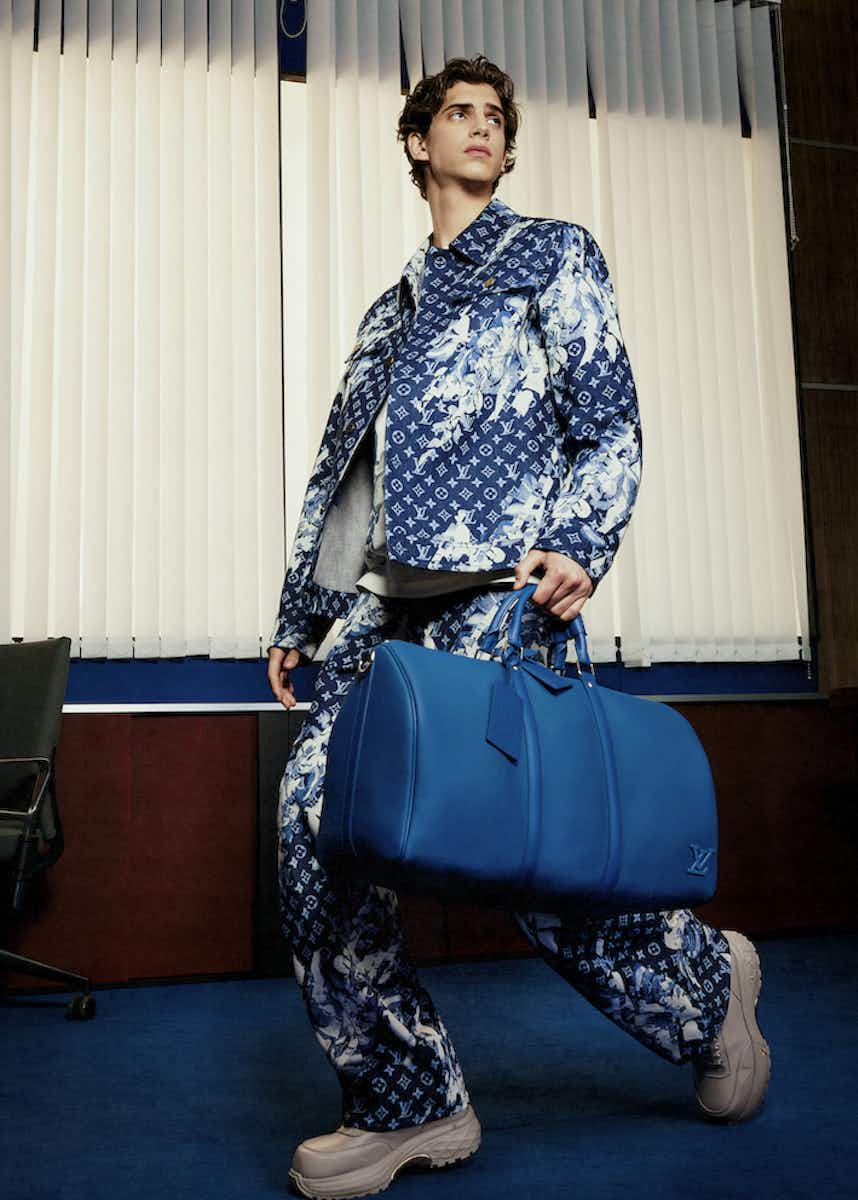 C.P. Company celebrates its big 5-0
It's no small feat hitting half a century, and so C.P. Company is quite rightly continuing its 50th birthday celebrations; this time with a brand-new AW23 campaign featuring four long-time fans of the brand who have styled their favourite pieces for the close-up. Among the fans is special guest Serge Pizzorno from ​'00s indie band Kasabian, who's been sporting the brand since his teens.
Raise a toast and join the party at cpcom​pa​ny​.com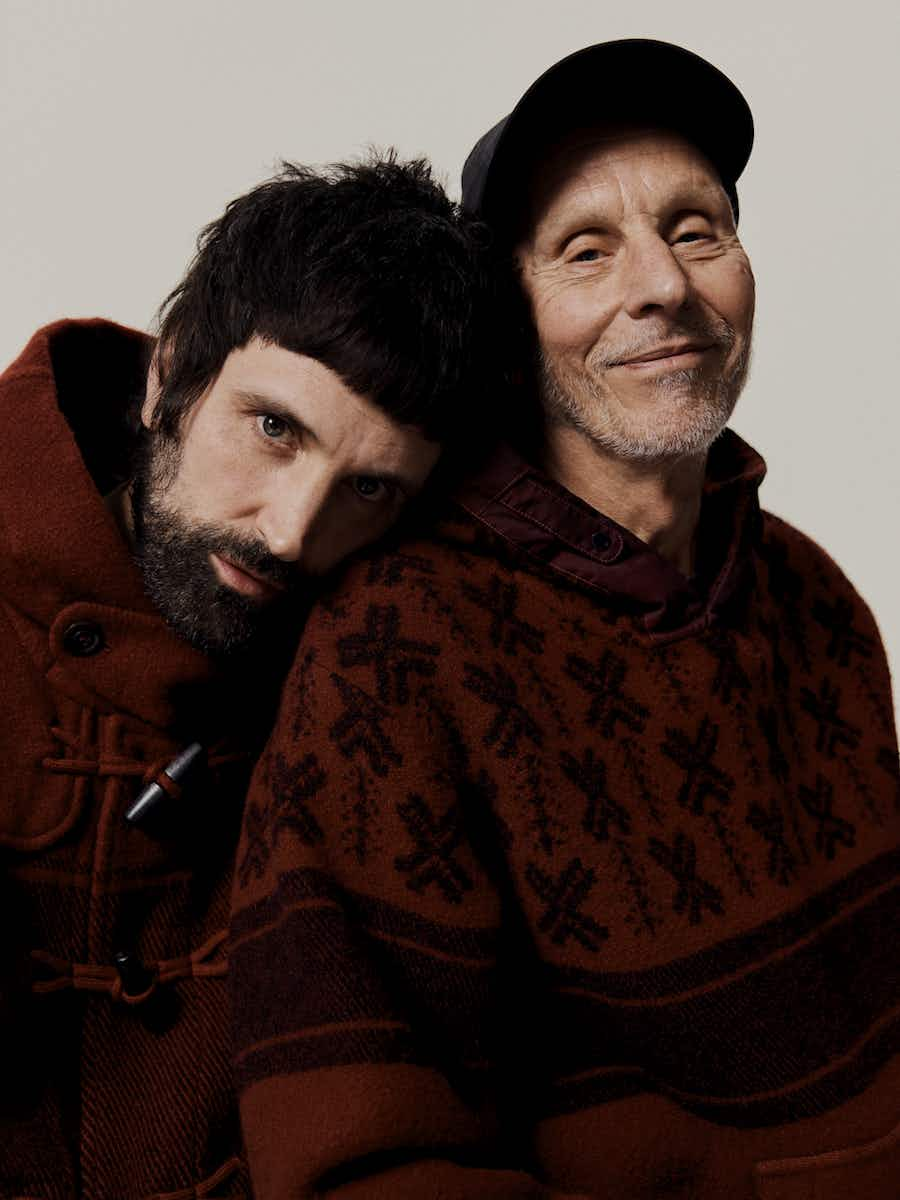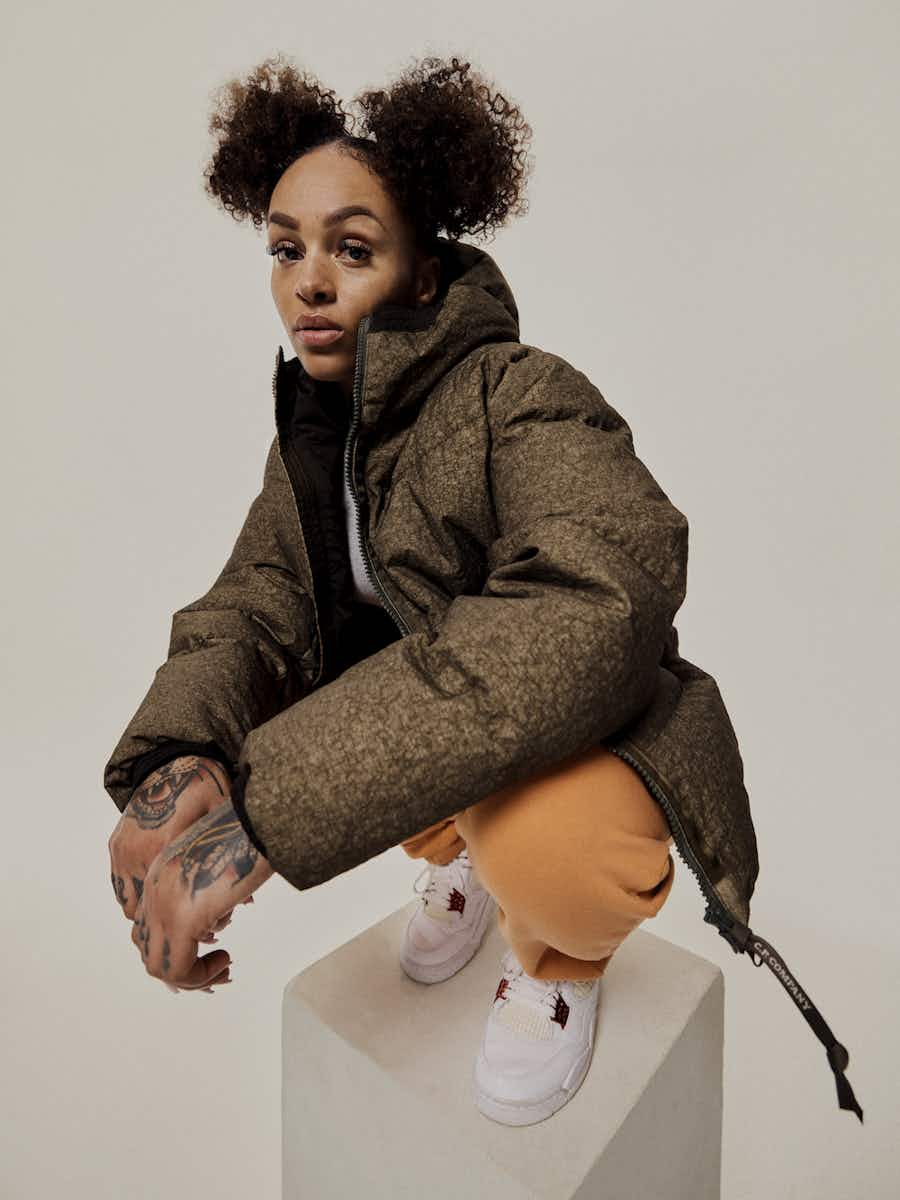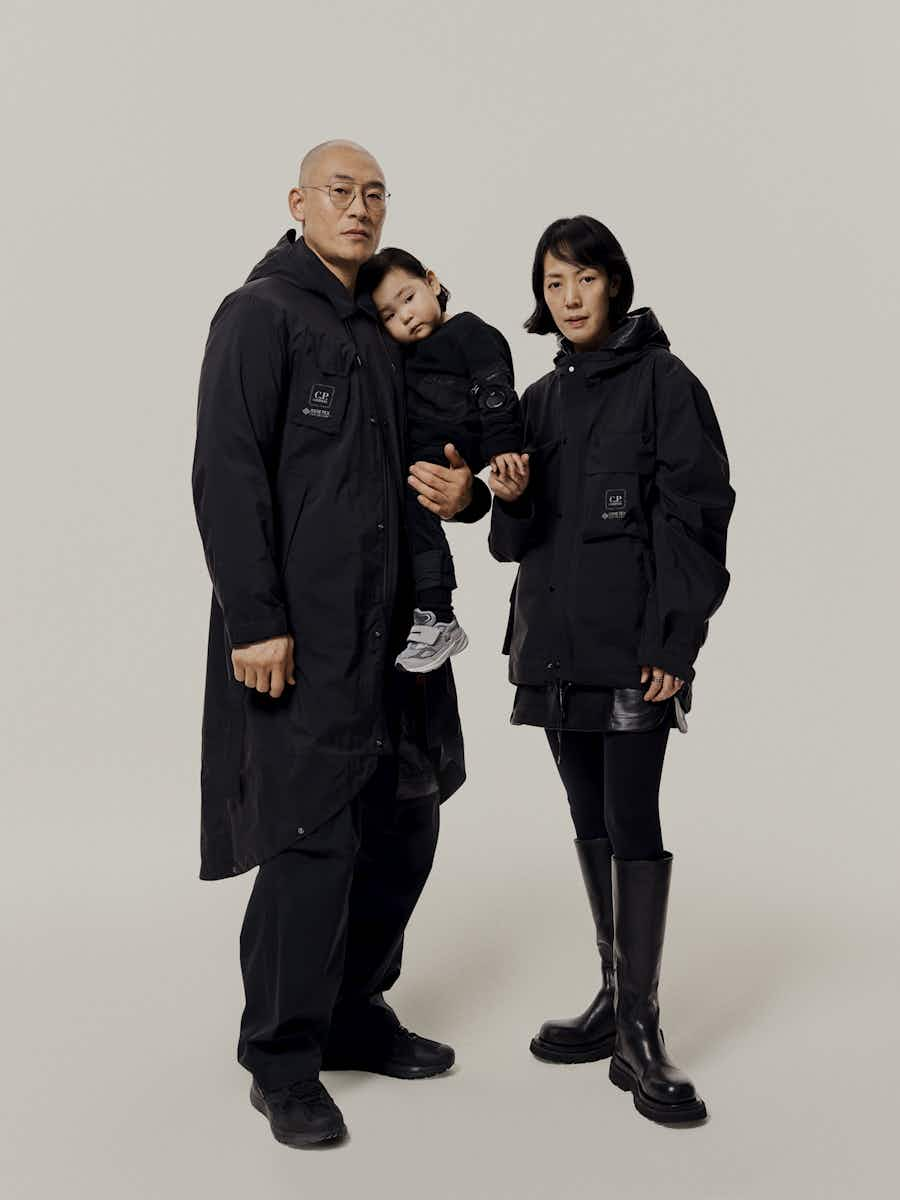 Palace launches its first unisex collection
As anyone who has ever nicked a significant other's hoodie knows: trackies and jumpers are universal. Great news then, as Palace has launched its first unisex range in its widest range of sizes yet, complete with an extra relaxed fit for bonus comfort.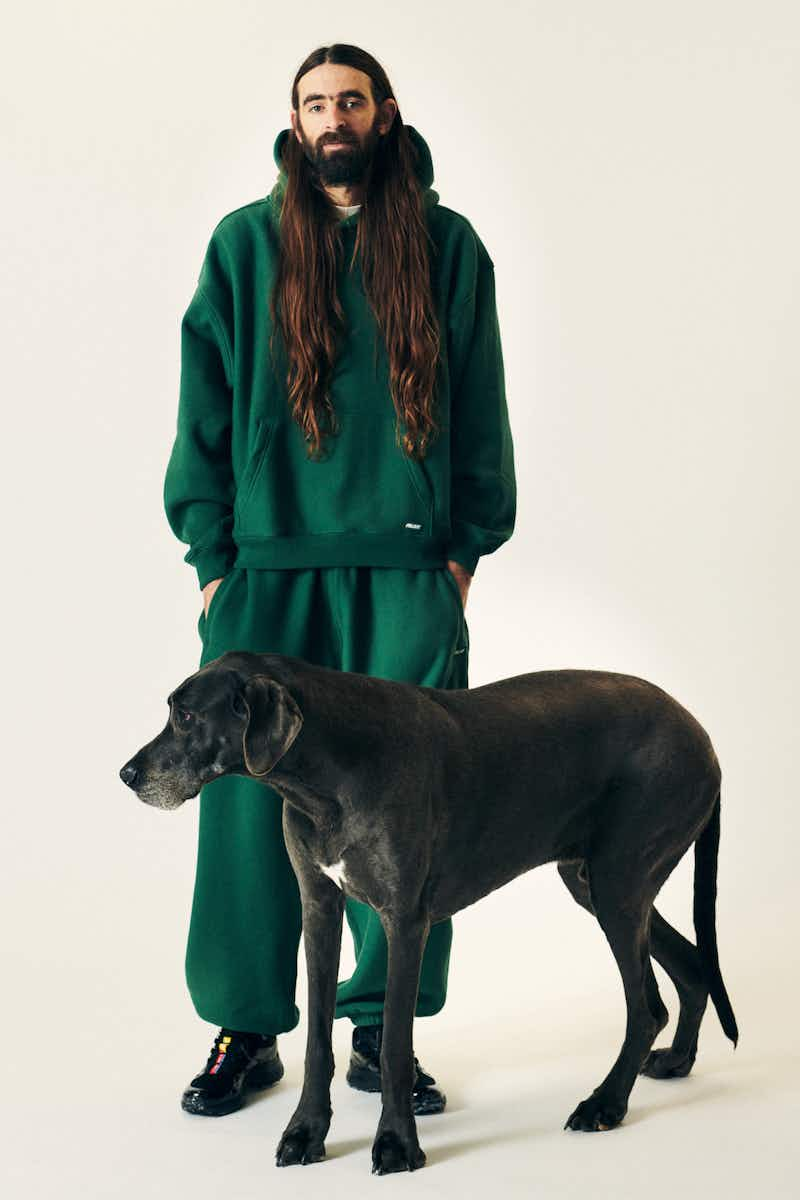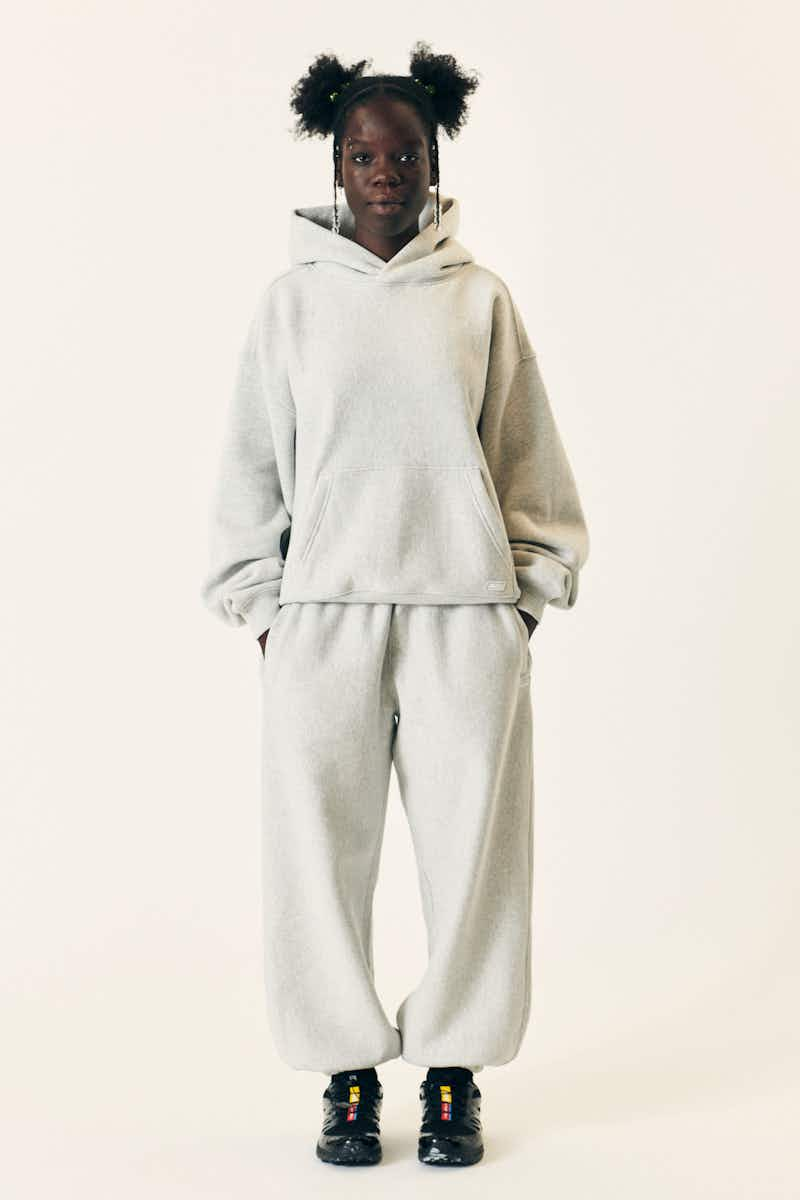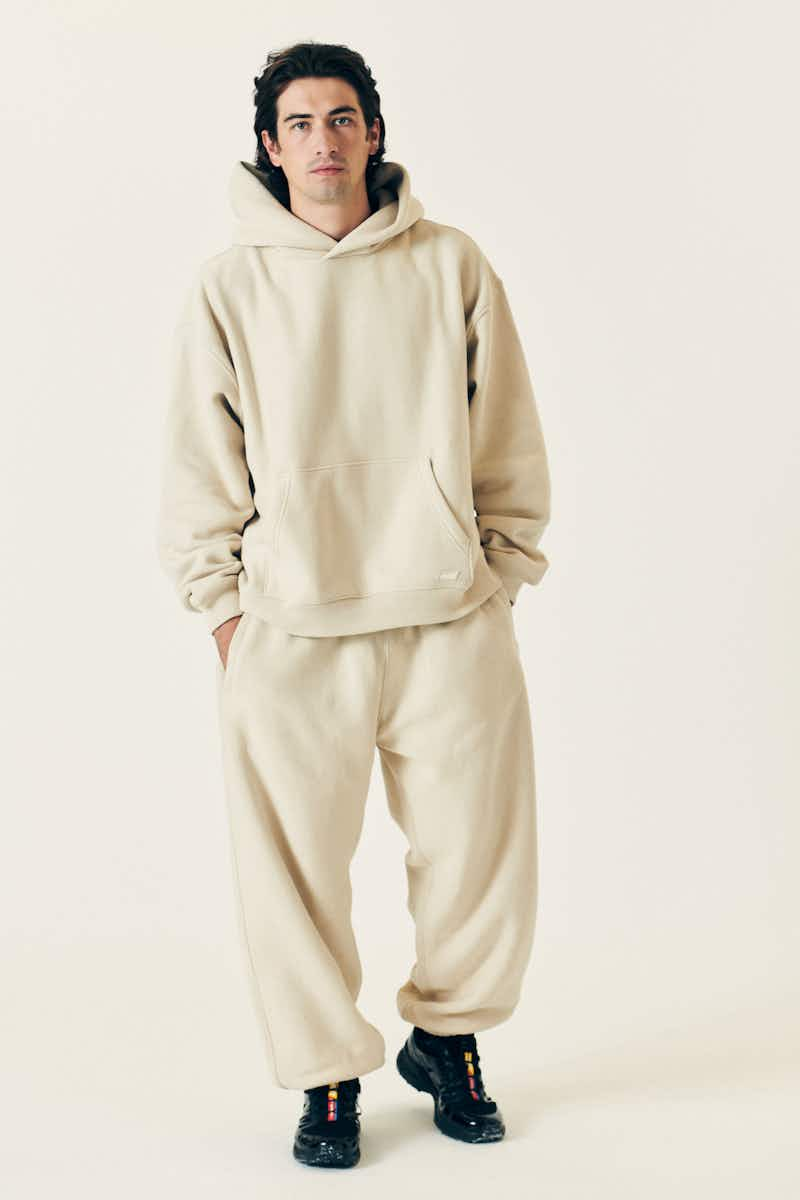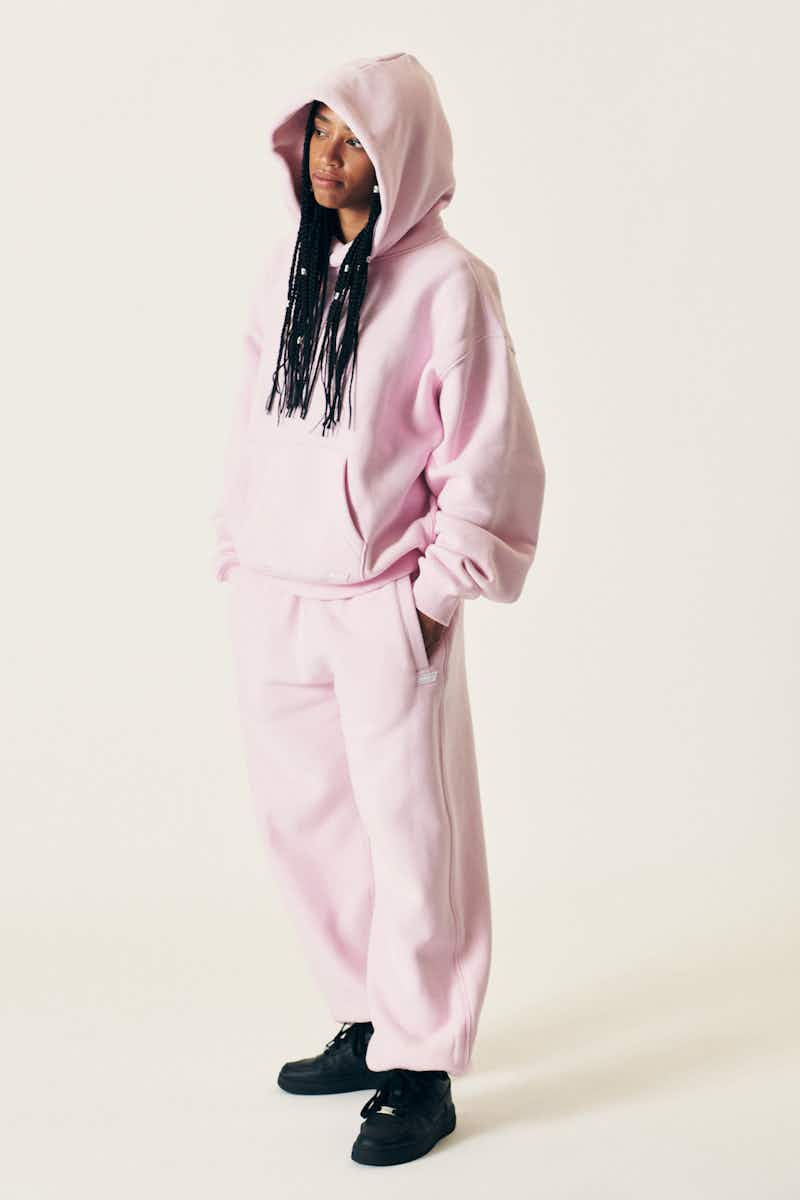 …and a collab with Nanacima
Palace have announced a collab with the legendary Japanese outerwear brand Nanamica for a Gore Tex-laden collection made for the outdoors. Best-loved for its casuals with a focus on performance, pieces include a coach jacket, fish-tail parka, reversible down cardigan and hooded sweats all in a well-concealed palette of khaki, grey and navy.
You can shop the unisex collection on palaceskate​boards​.com now. The Nanacima collab launches 6th October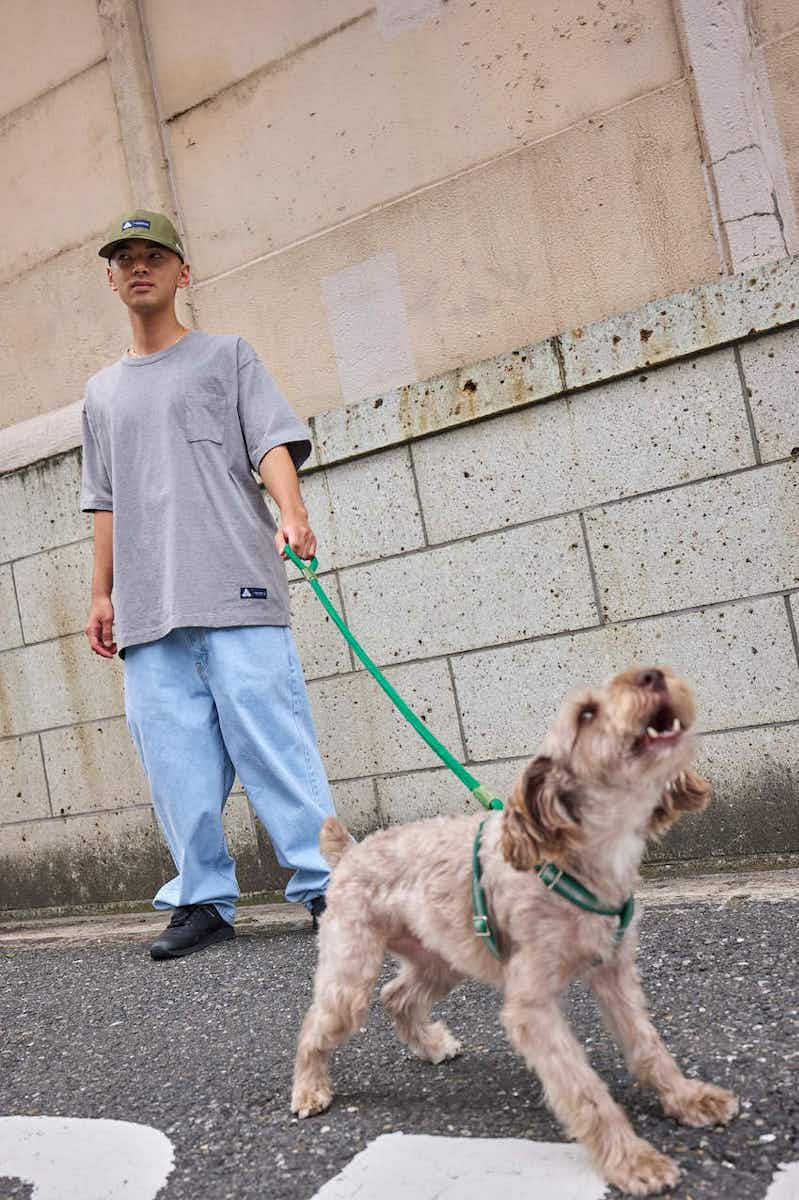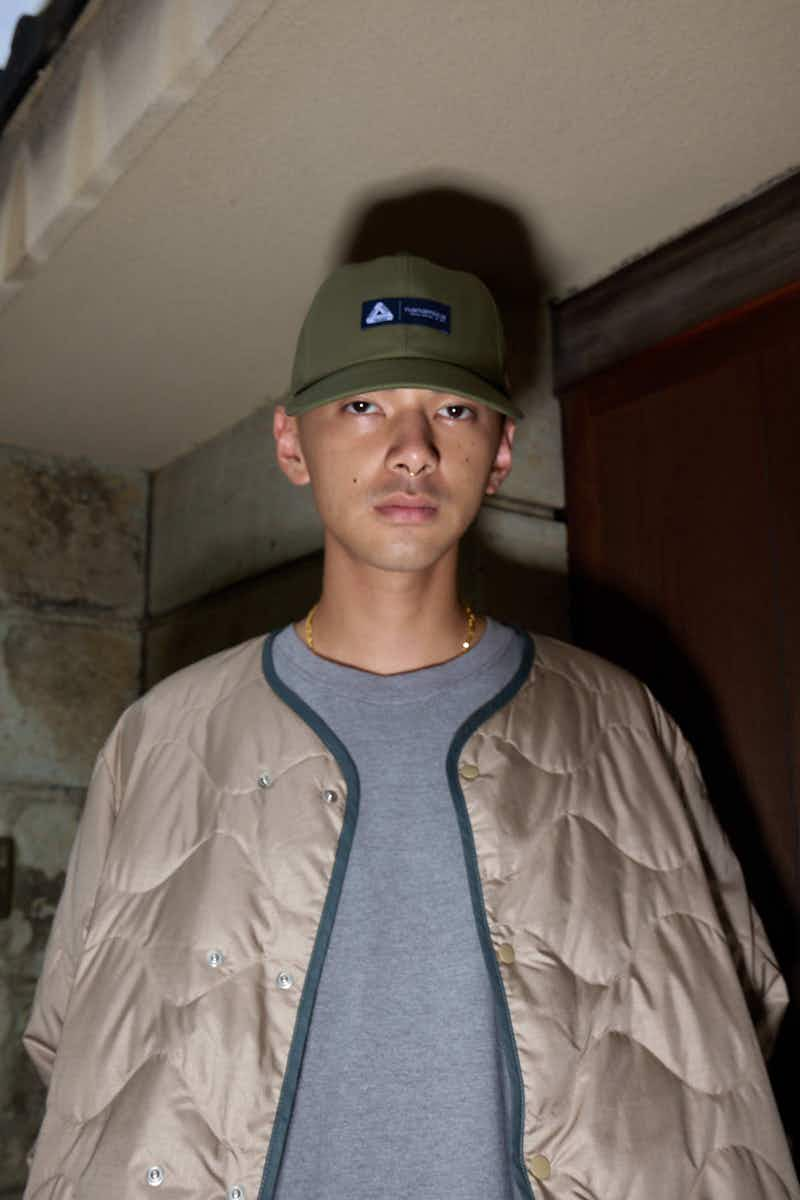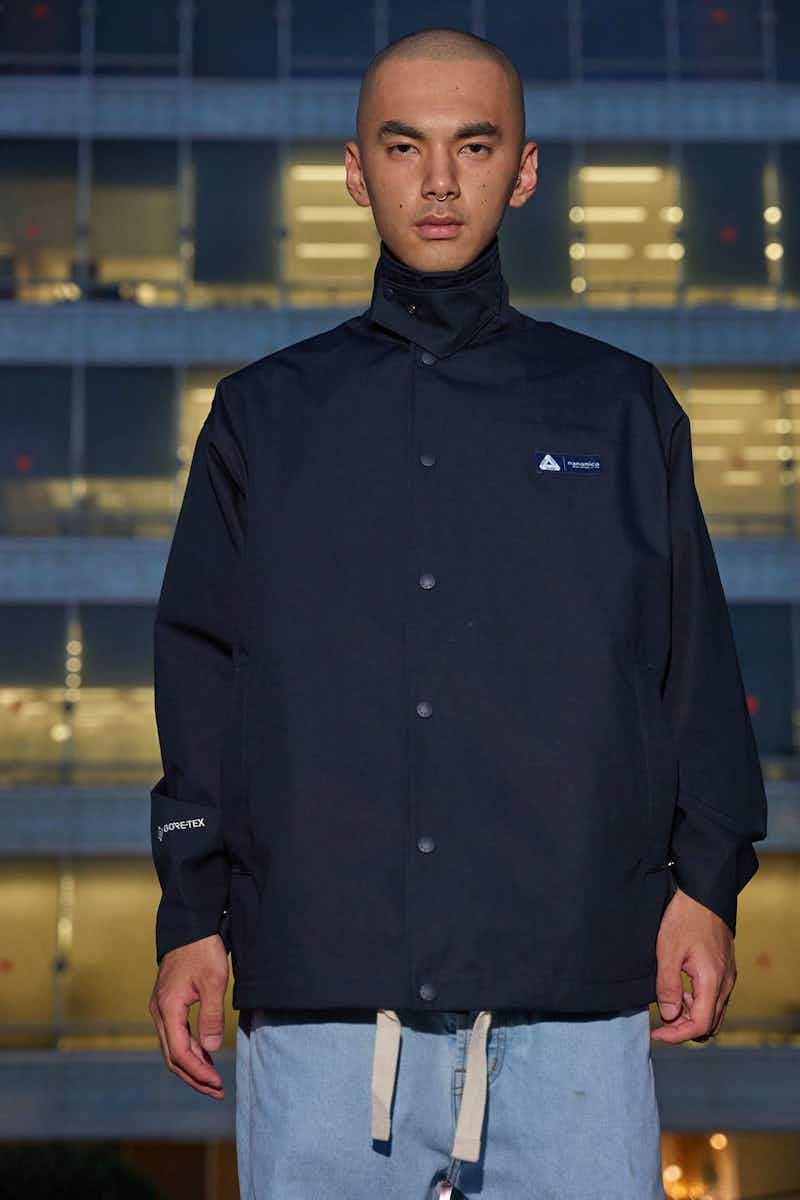 Manolo Blahnik launches a new virtual archive
Here's one for the design heads: as part of its award-winning virtual archive, legendary shoe designer Manolo Blahnik has put together a new virtual exhibition, The Craft, which examines the shoemaking process through its collection of iconic designs. You can explore design processes through the decades (head straight to the ​'90s and ​'00s for the Sex and the City-era styles, FYI), or sink your teeth into the detail by browsing the various techniques, components and silhouettes that the shoemaker uses. Strap in.
You can explore Manolo Blahnik's The Craft from 3rd October


Cosy up with Tekla and Birkenstock's collab
If you're keen for the cooler months, Birkenstock 1774 and Tekla's collab is about as hygge it gets. The collaboration unit of the slip-on German shoemaker has joined forces with the cult Danish homeware brand to create a limited edition collection of sleepwear and slippers designed for pure unadulterated pleasure – in the comfort of a roaring fire. Think: Birkenstock clogs and sandals with added shearling, floaty cotton pyjamas and super soft kaftans. Cancel your plans, we say. Hibernation mode is activated.
Wrap up, stick on a crap-but-good rom-com and browse the collection at tekla​.com now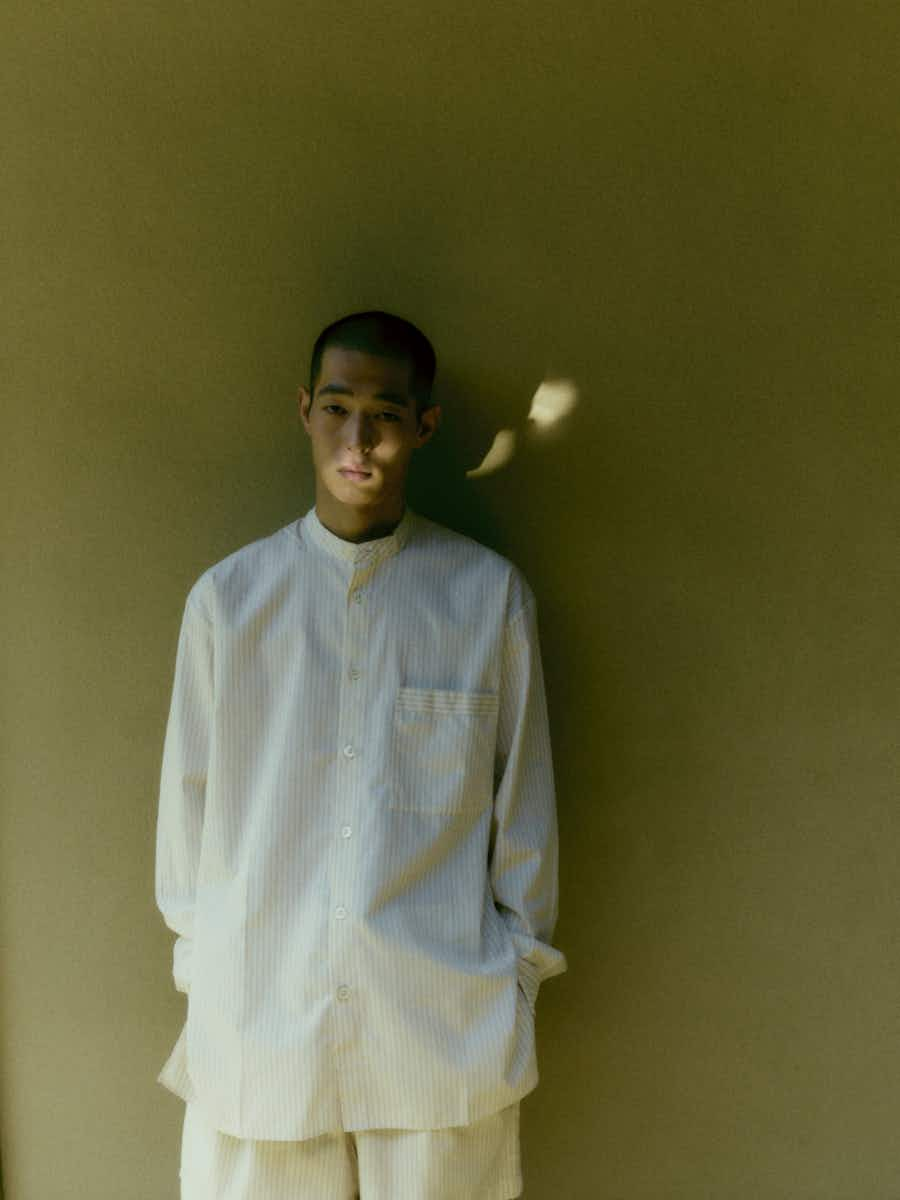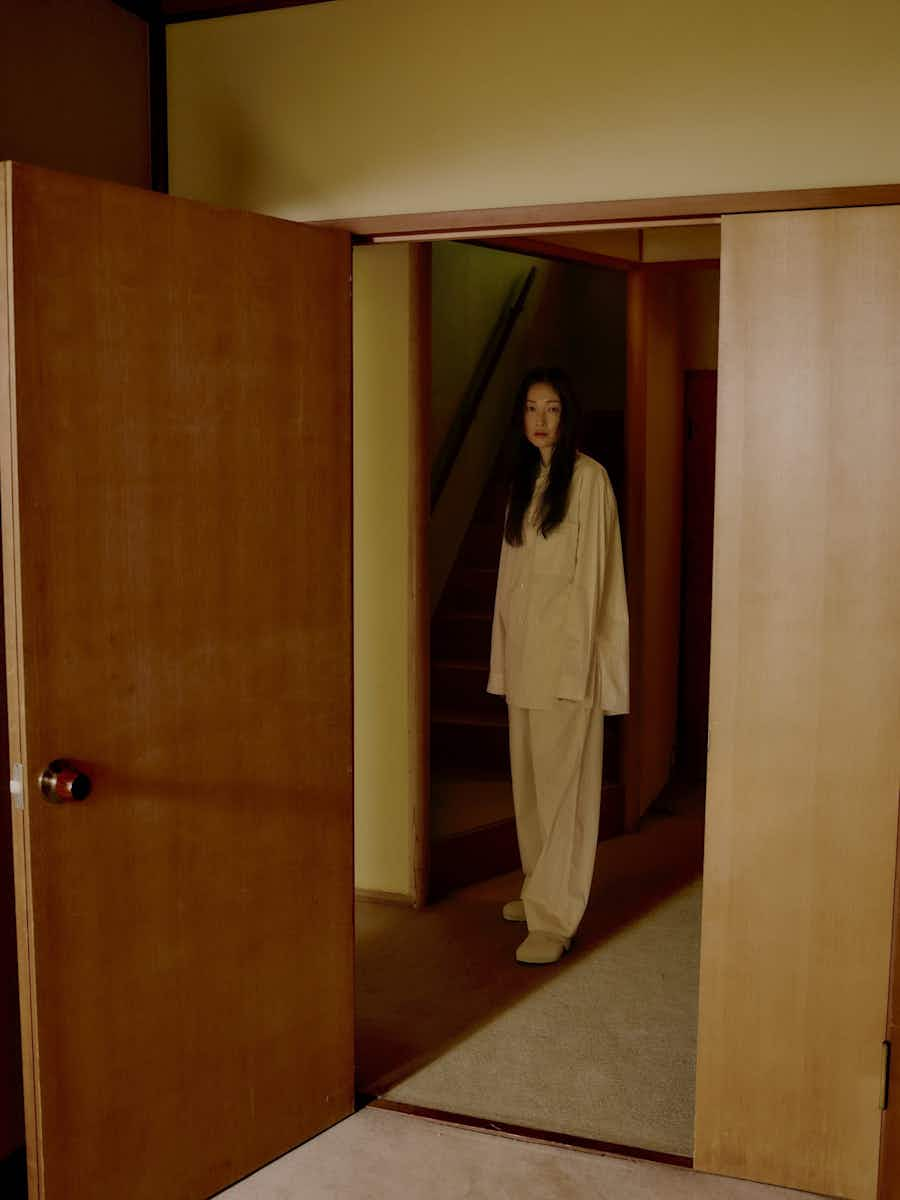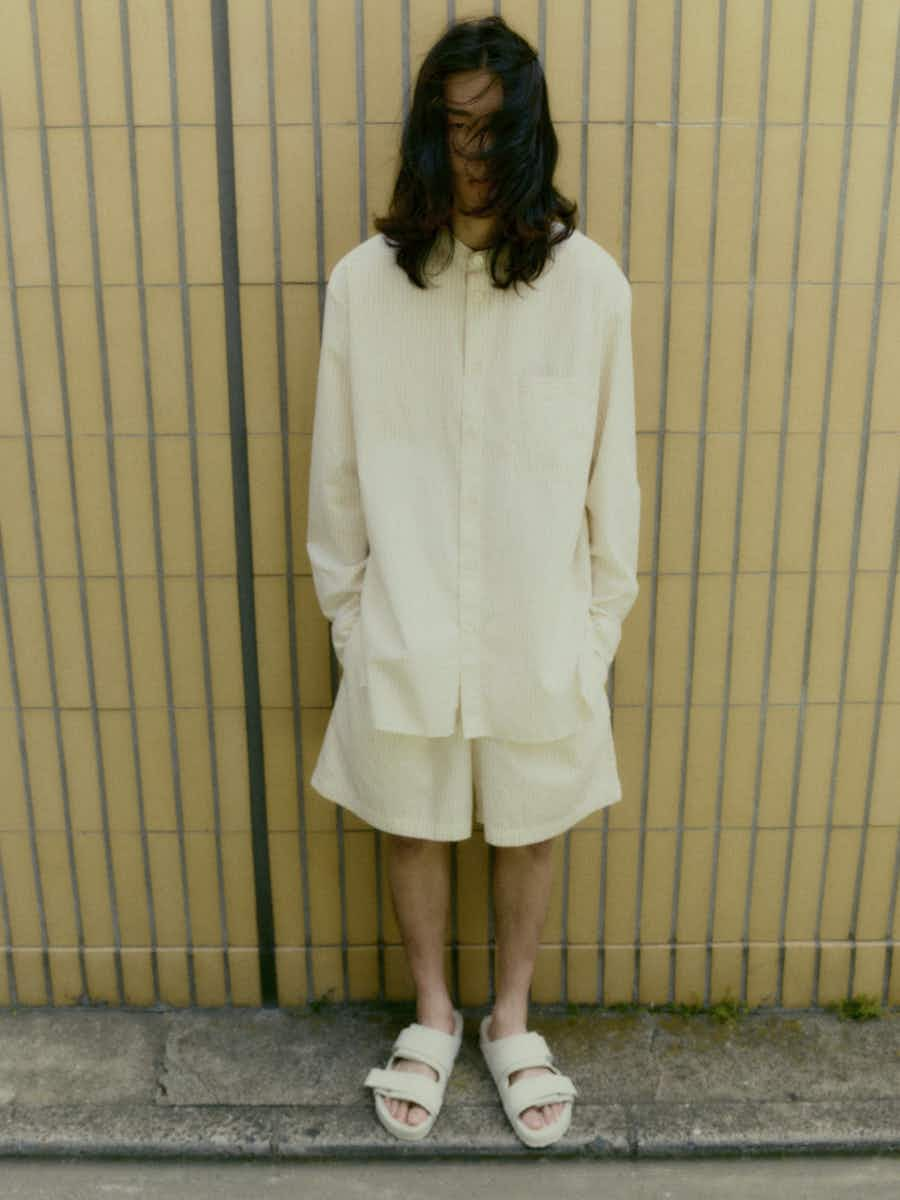 Hiking up the hill with Aries and ROA
Here's one for the gorp gang: Aries has partnered with leading Italian outdoor brand ROA for an exclusive capsule collection. For the collab, the ROA Andreas hiking boots have been given the Aries treatment, with an asymmetrical toe, reflective taping and 3MM details. The shoe is available in two colourways, all-black and ponyskin, both laced with Aries' signature flecked climbing cord. The teams at Aries and ROA joined heads and came up with a campaign that raises a toast to the great outdoors, taking inspo from British films such as Mike Leigh's Nuts in May and Ben Wheatley's Sightseers. You can add those to your autumn watch list, free of charge.
Stretch, stride and shop the collection at ariesarise​.com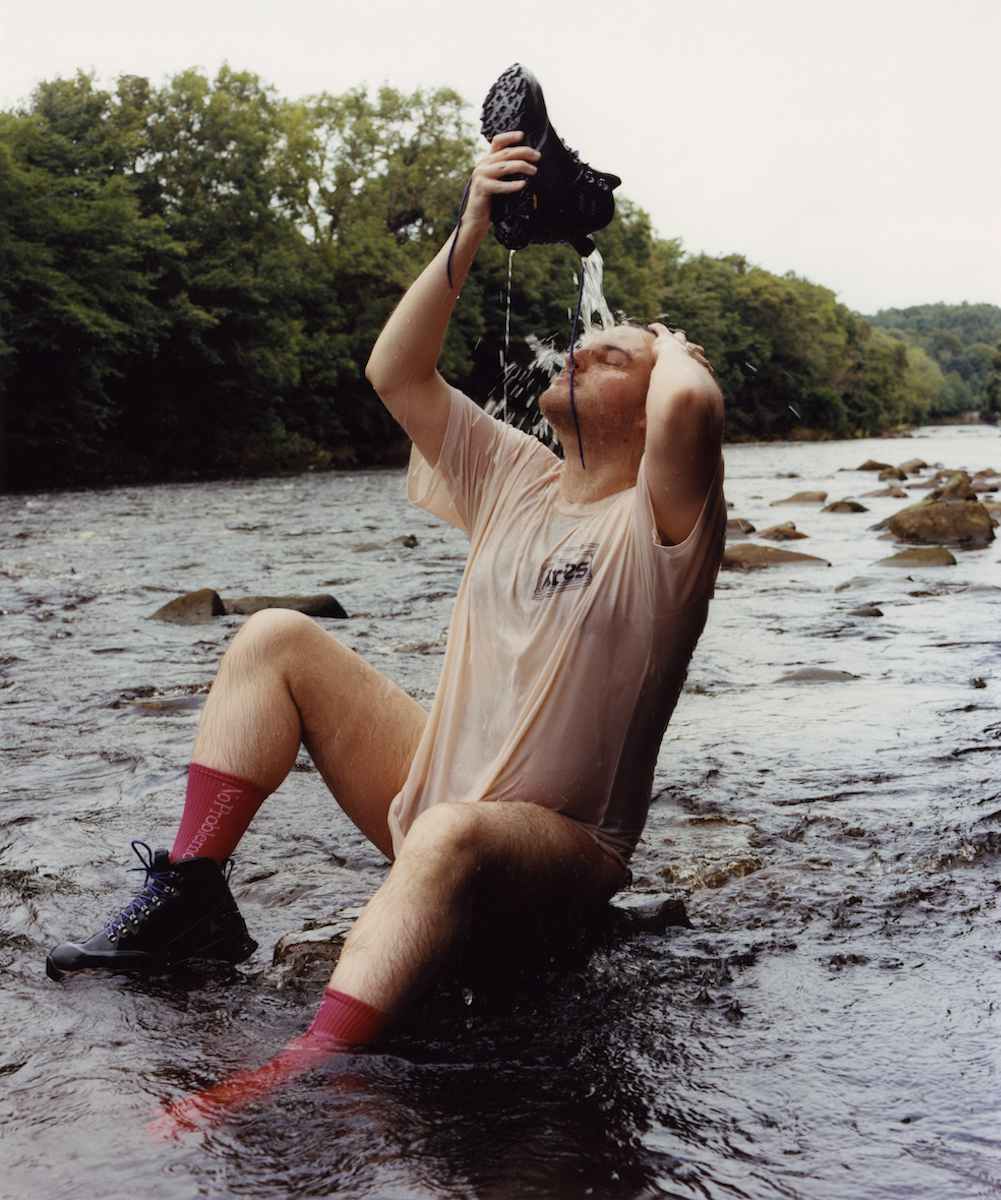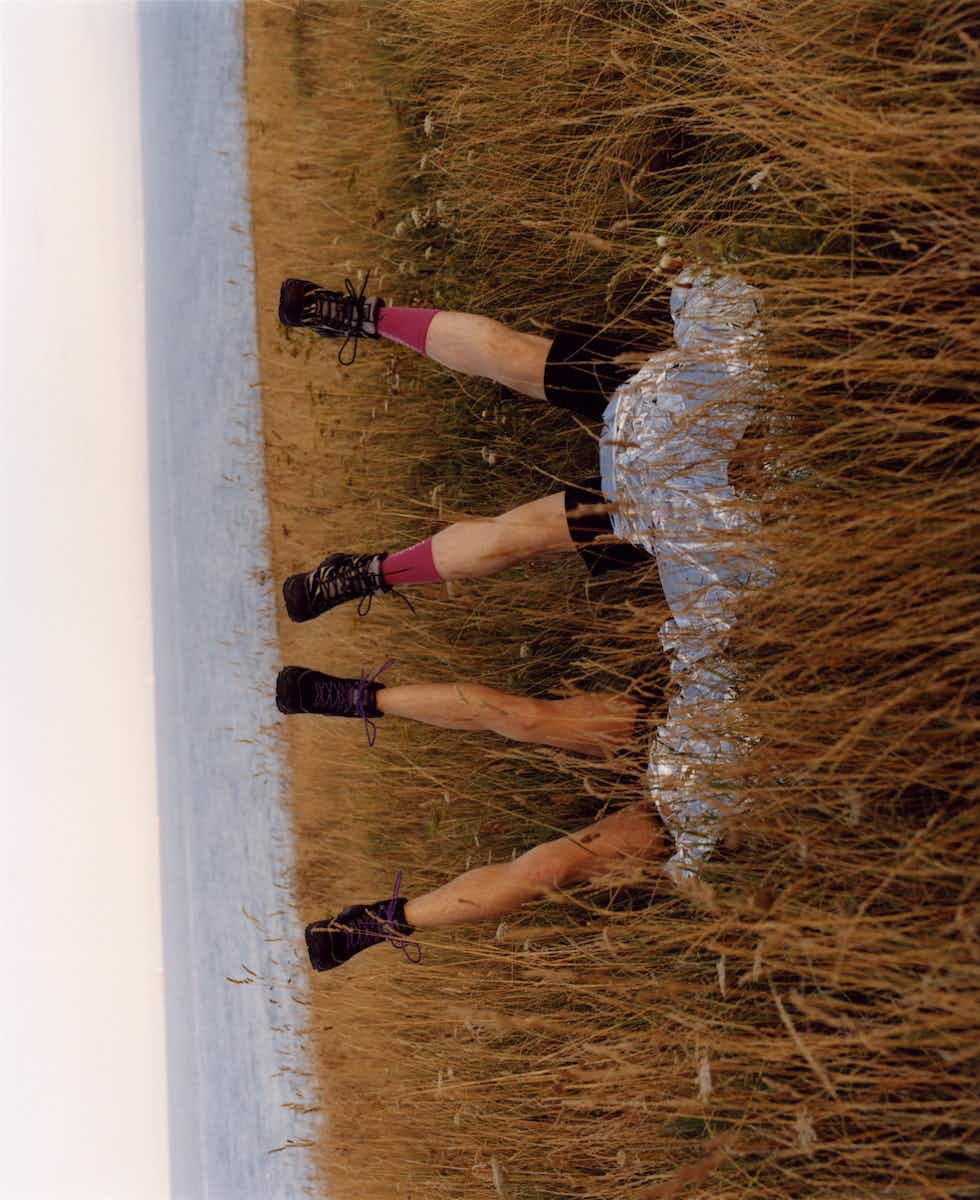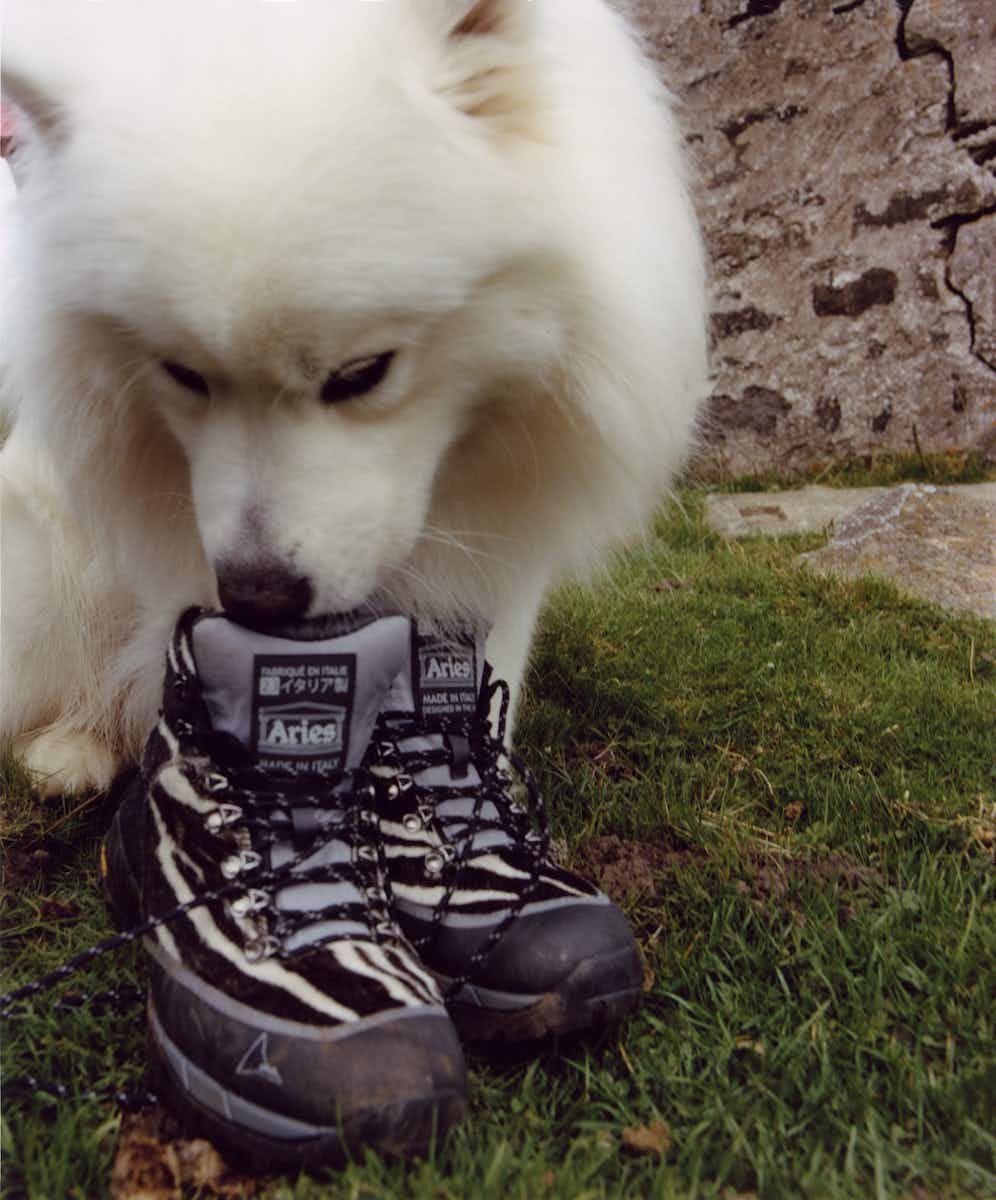 More like this