Sexy, satirical and subversive: Symonds Pearmain

Shown at Frieze, the duo's SS20 collection marks the birth of the Symonds Pearmain woman 2.0.
Since launching their label in 2016, creative duo Anthony Symonds and Max Pearmain have carved a reputation for their subversive, modern styles, wry humour and feel-good DIY shows. For example their AW19 show that took place at Matches' 5 Carlos Place store, at which each guest's seat contained an excerpt from The Accursed Share, George Bataille's 1949 work on consumption.
Yesterday, Symonds Pearmain showed their SS20 collection in The Standard, London's Library space at Frieze – a perfectly suitable location given the duo's knack for operating in a space between fashion and art. Stacked objects covered in plastic and brown duct tape sat in the middle of the small square room, acting as an installation of some sorts, while guests lined the sides. So was it a fashion show, or an art schedule fixture? Who cares! The collection marked the dawn of the Symonds Pearmain woman 2.0. A little more daring, a lot more sophisticated – she's here to discover, to innovate and, above all, to have fun.
WHAT DID IT LOOK LIKE?
Titled ​"Potlach Woman", the collection was inspired by the design duo's fascination with the mythical. Models wore utilitarian-style trenches coated in metallic silver, denim jumpsuits, powder pink collared dresses and two-piece yellow anoraks. Accessories came in the shape of sweet hair bows and pelerine school socks. Meanwhile, a model dressed as a nurse – slightly Elle Driver in Kill Bill minus the eyepatch – demonstrated the duo's whip-smart sense of humour.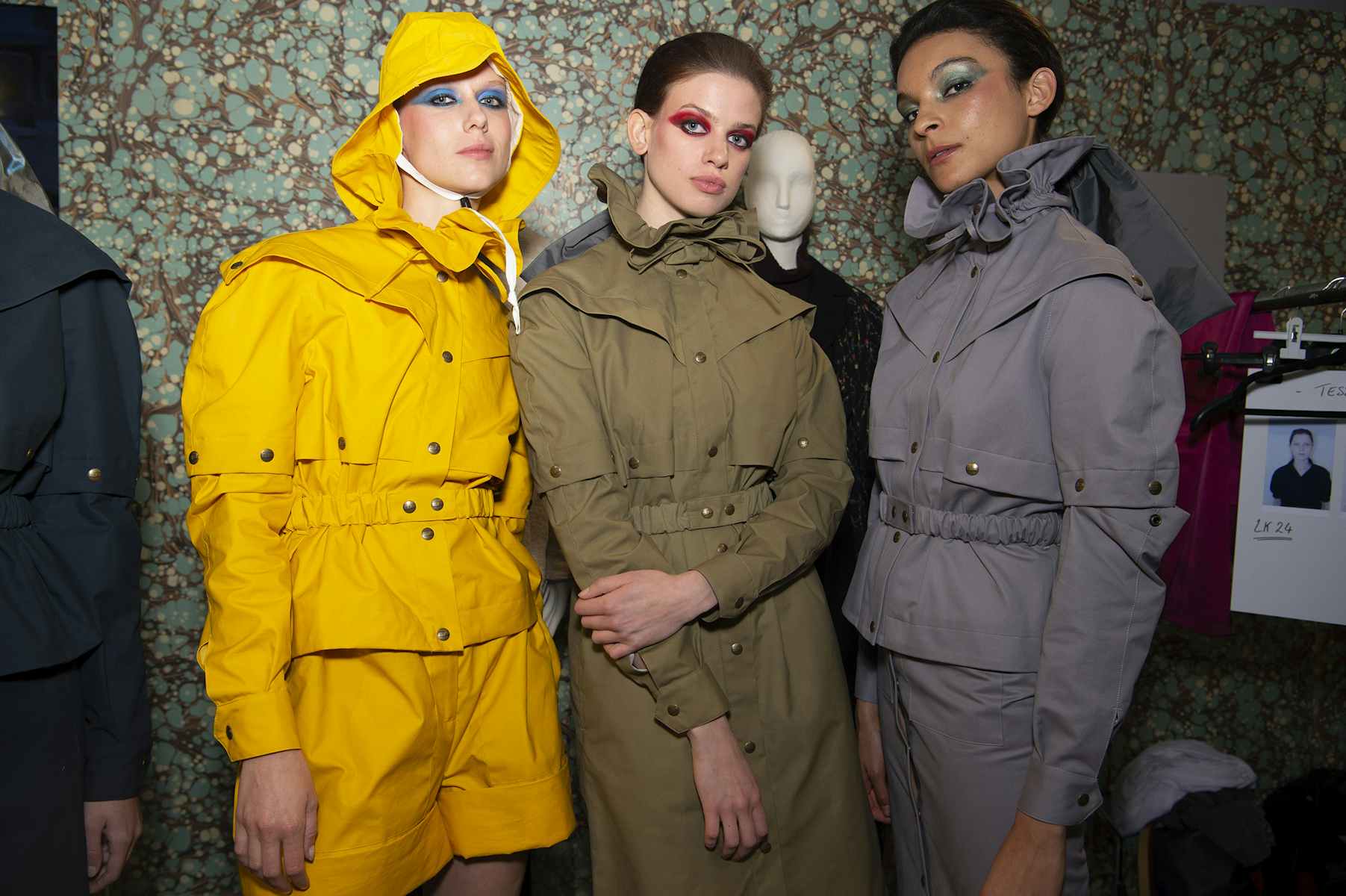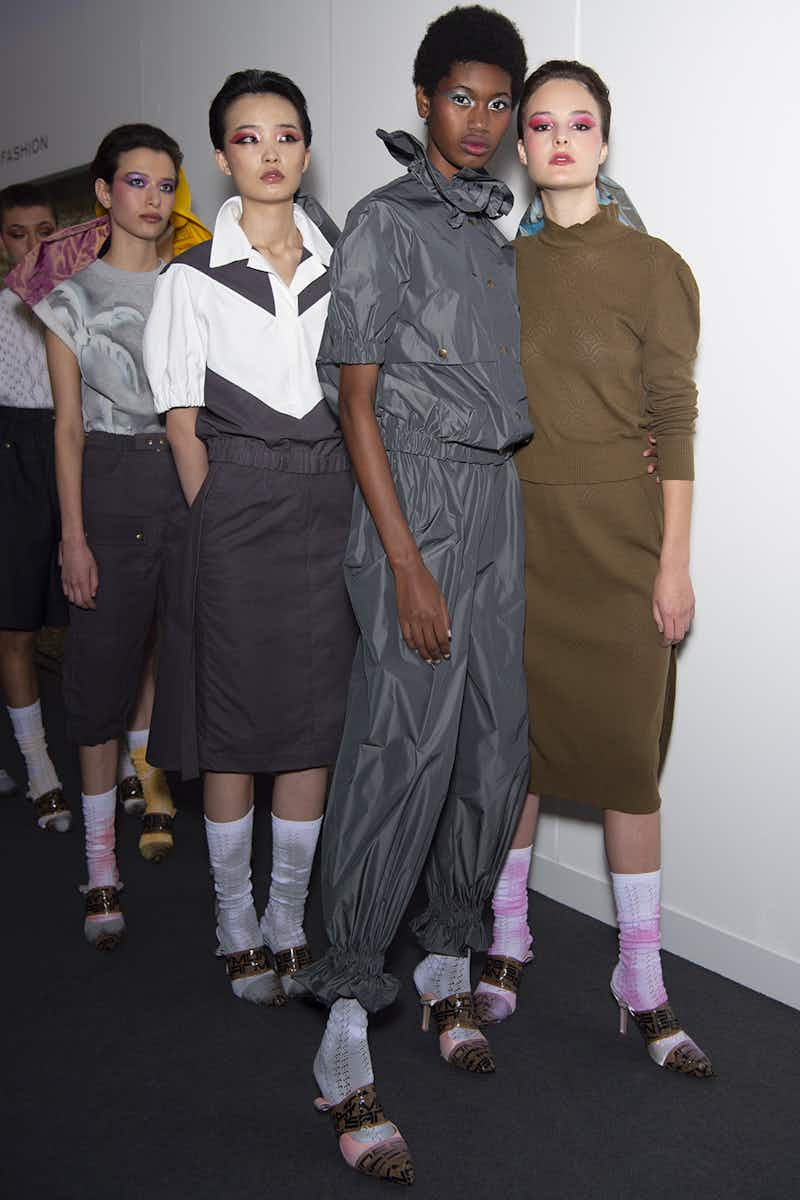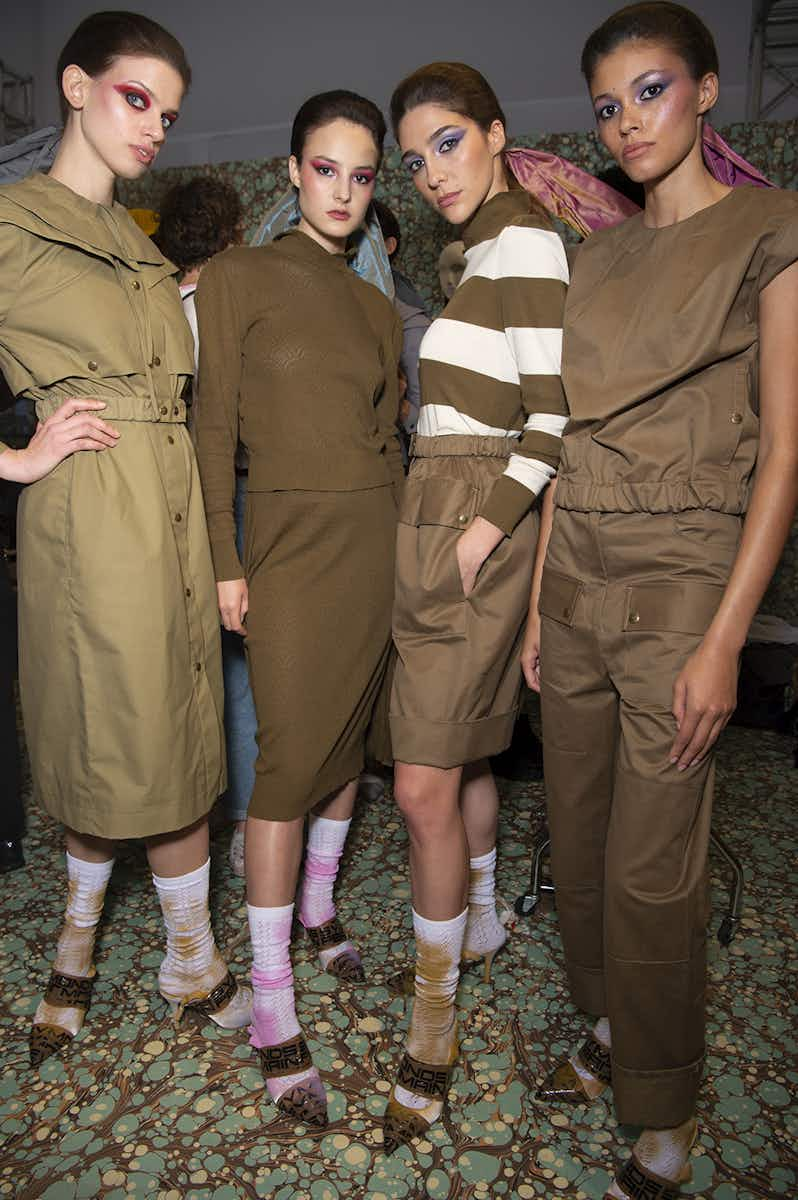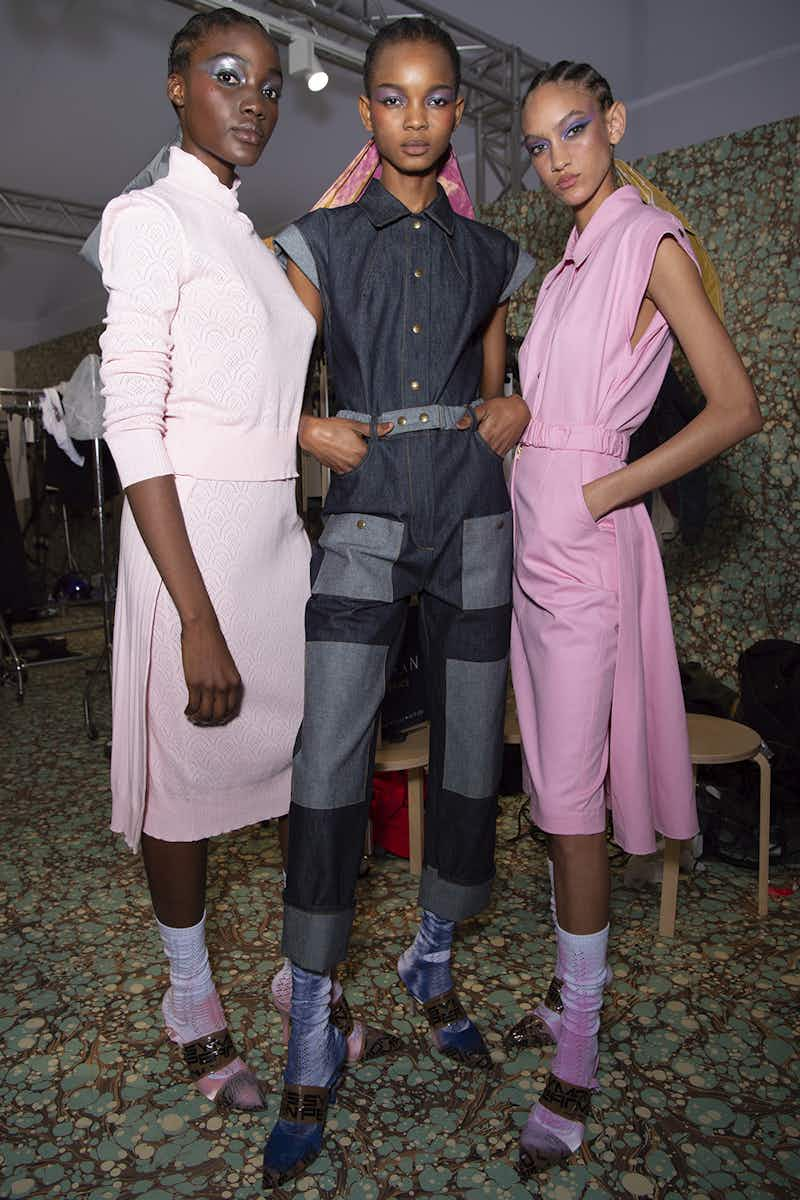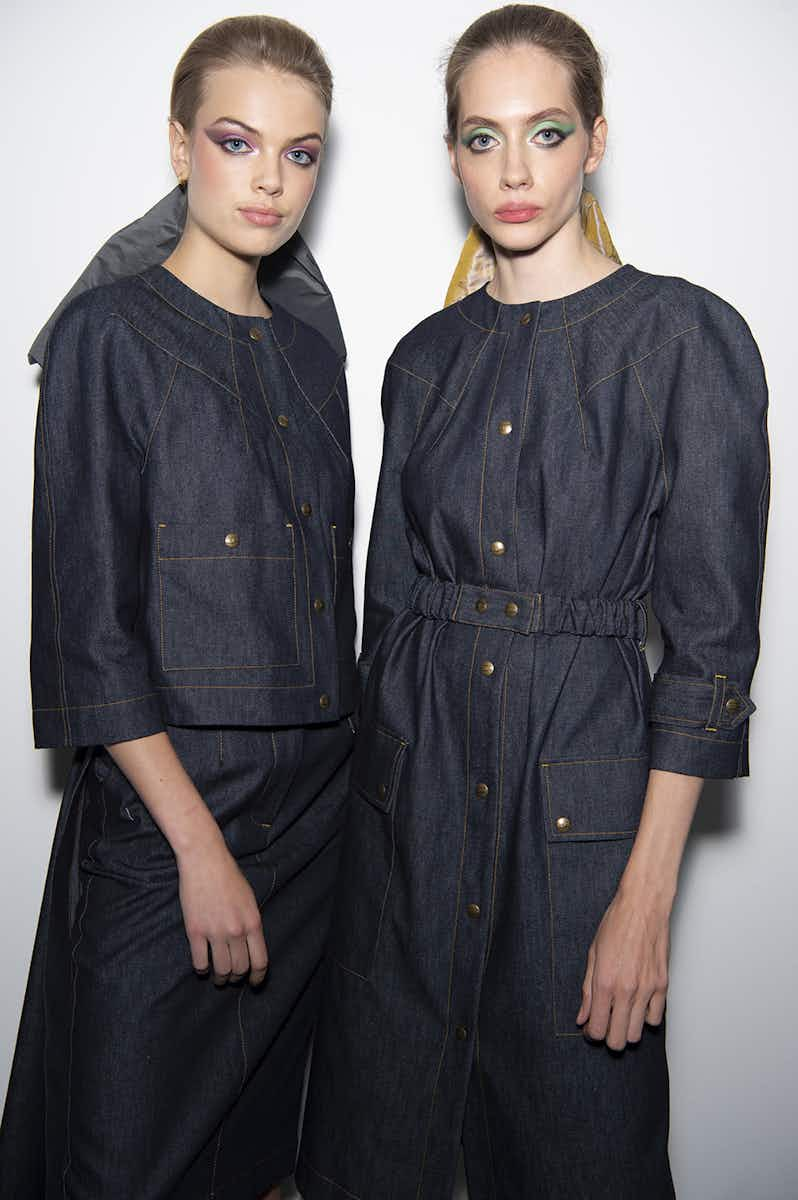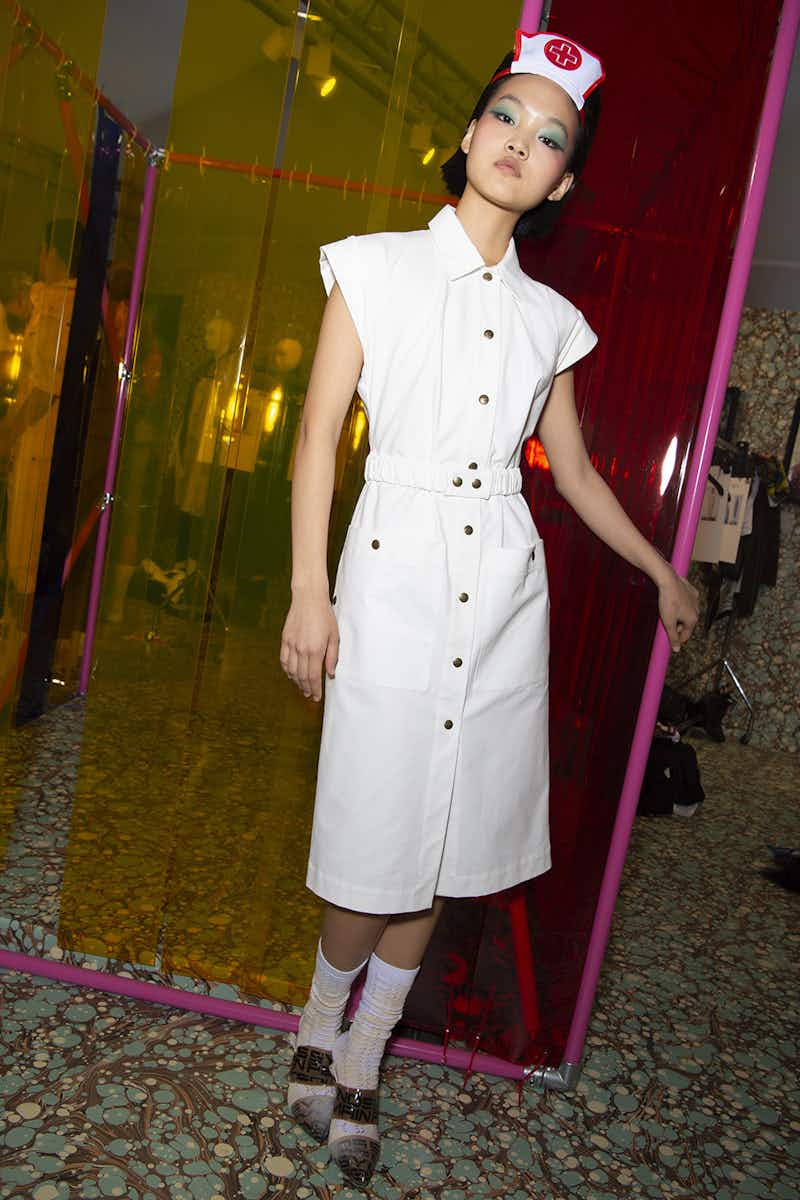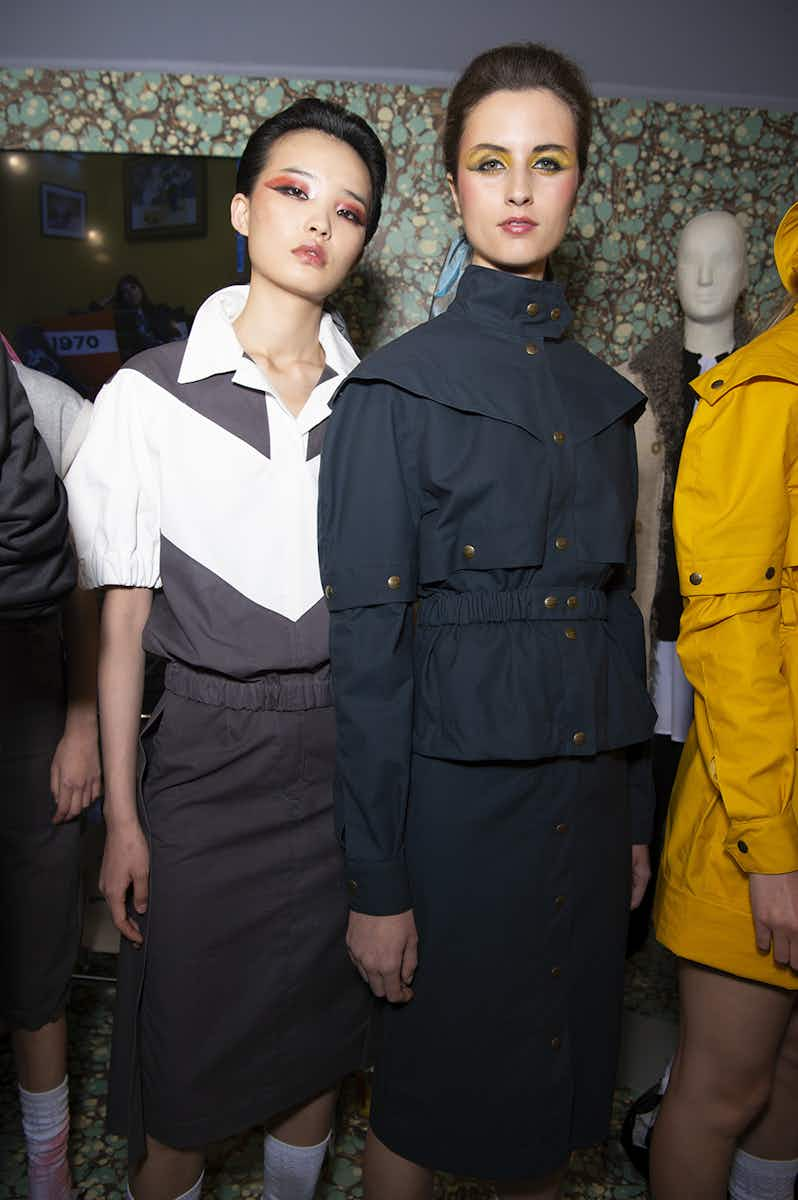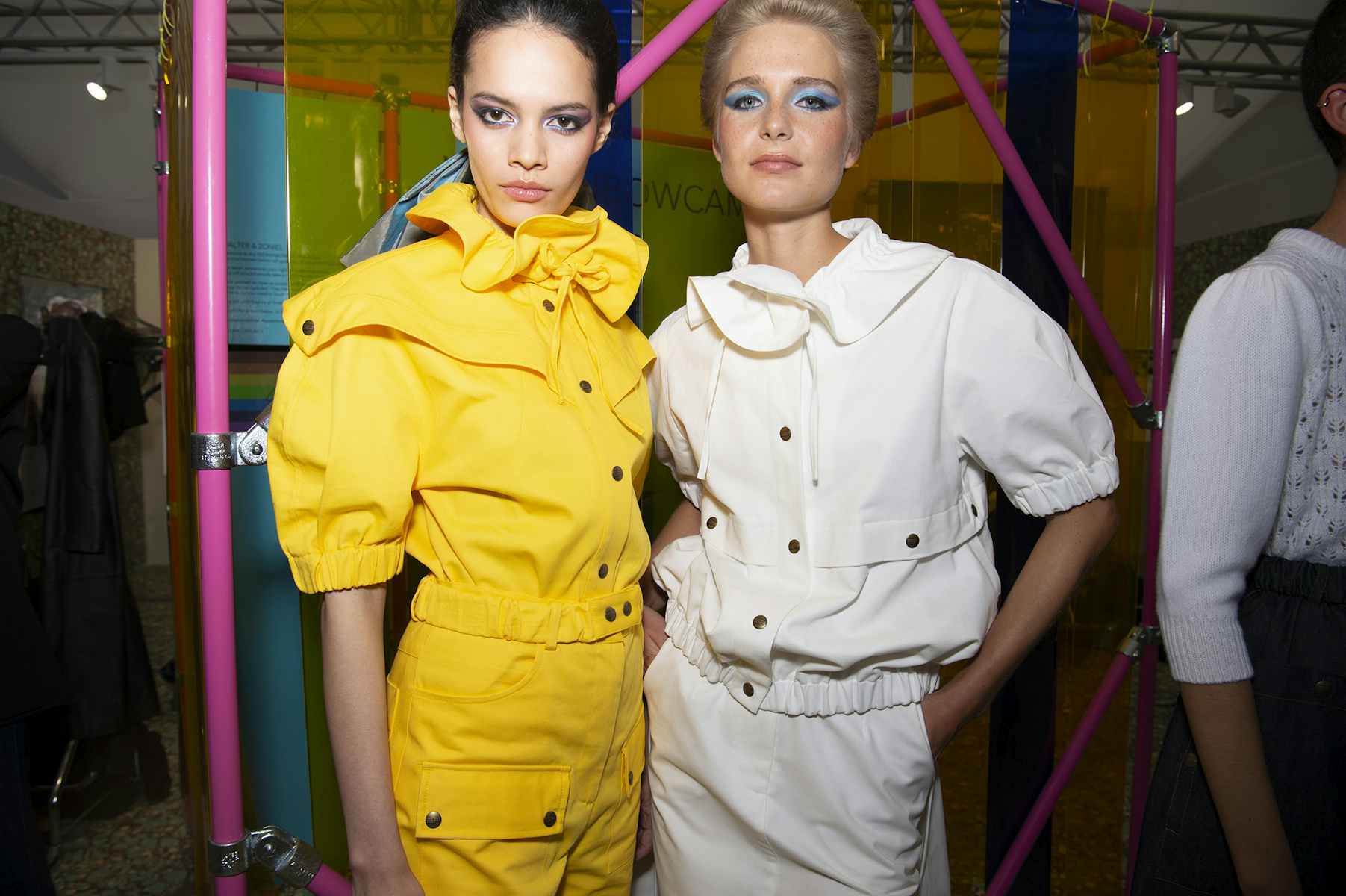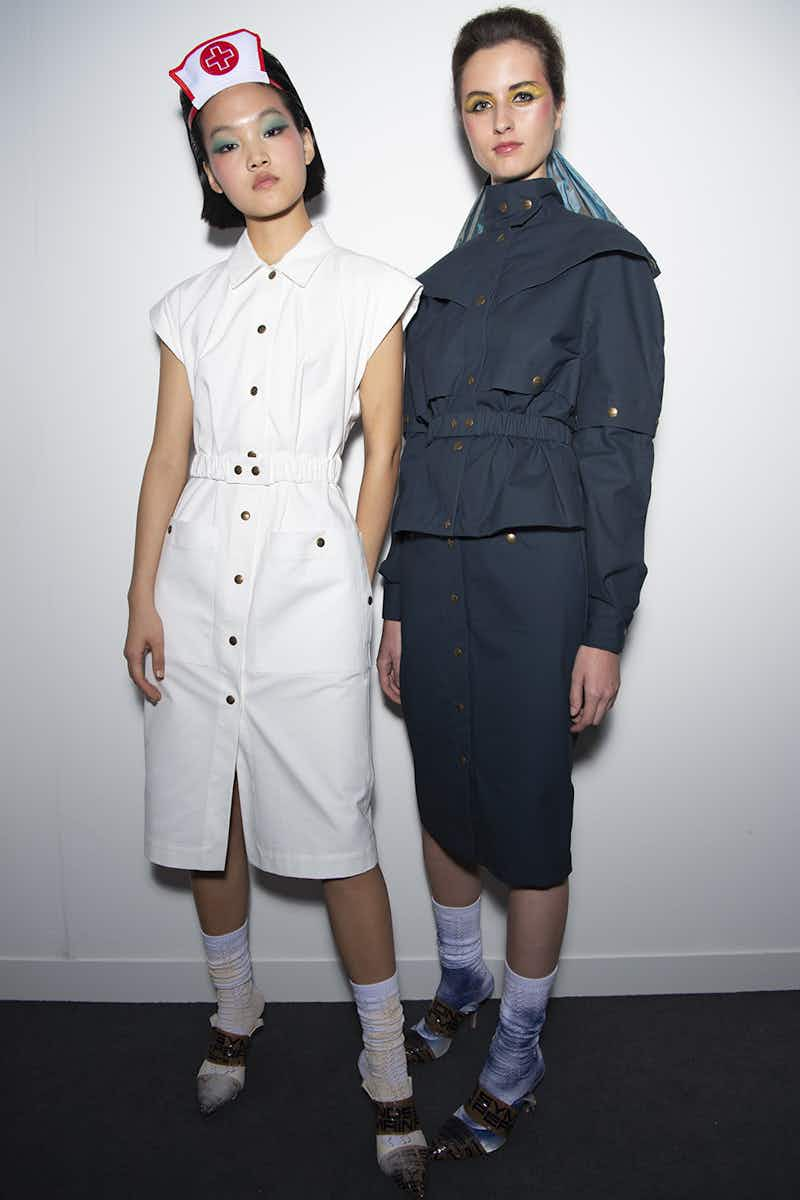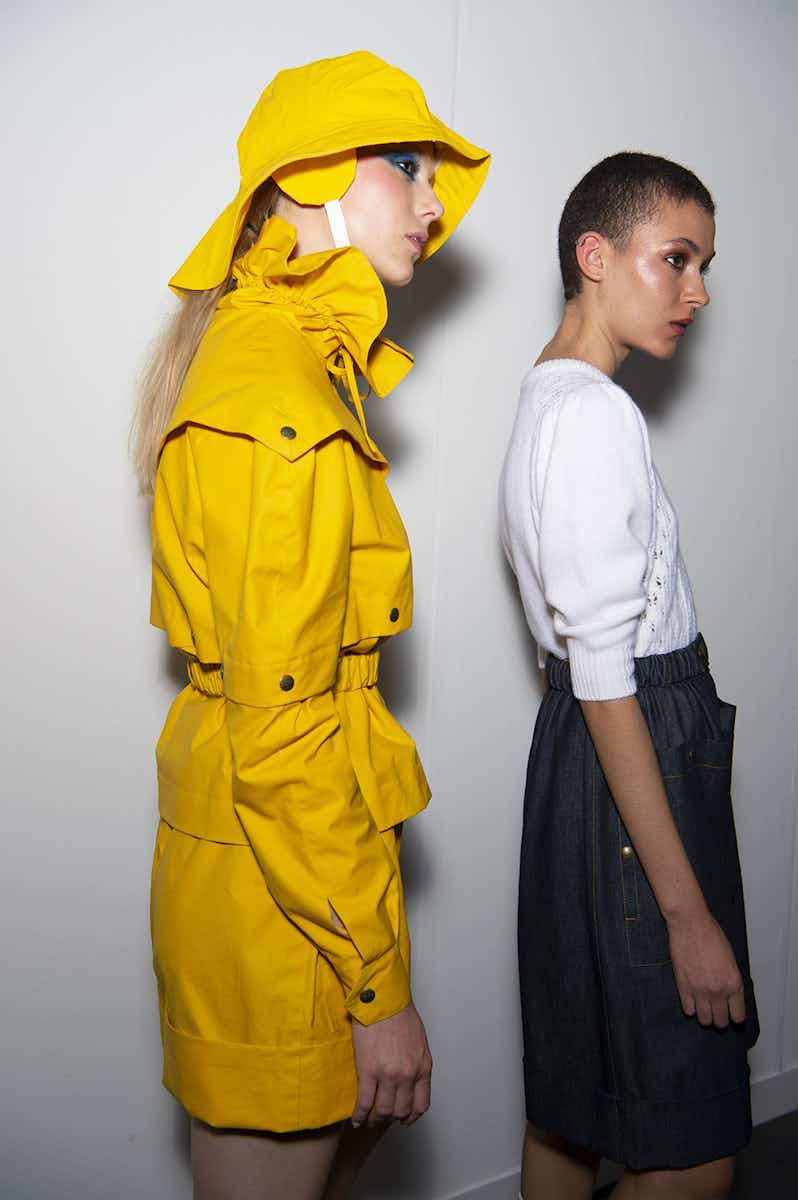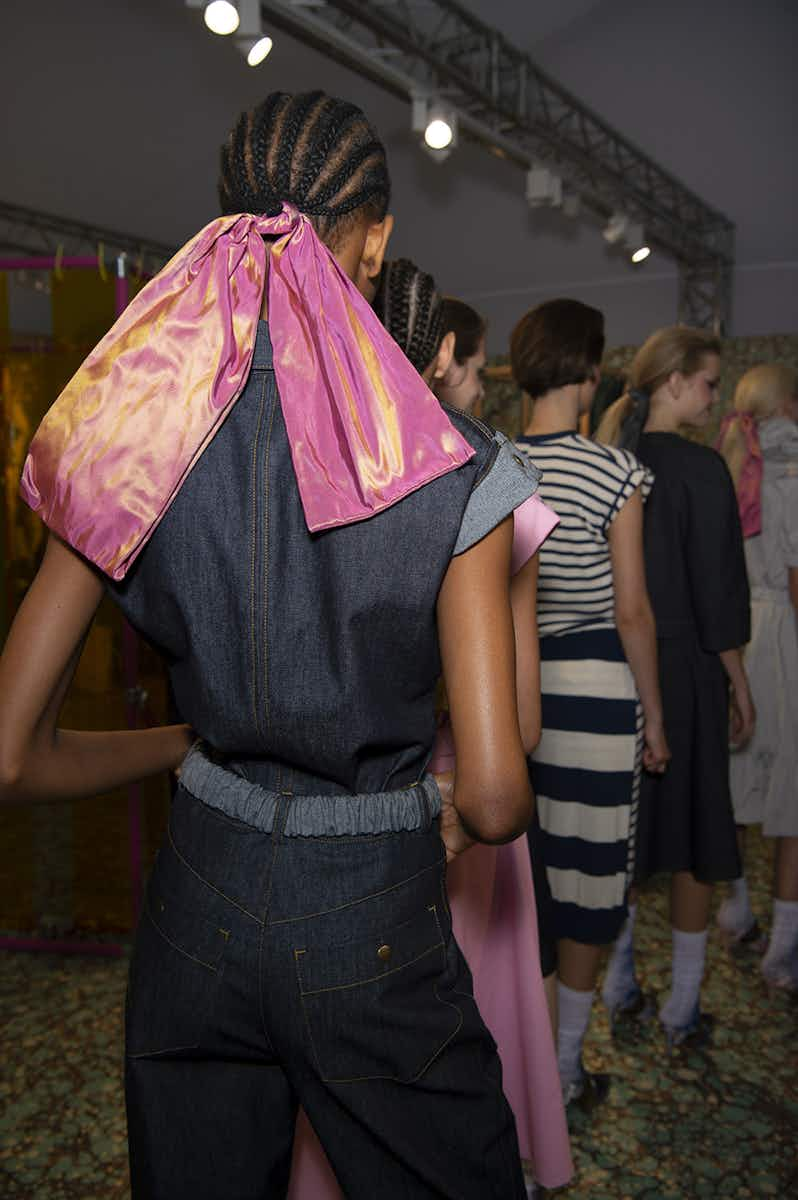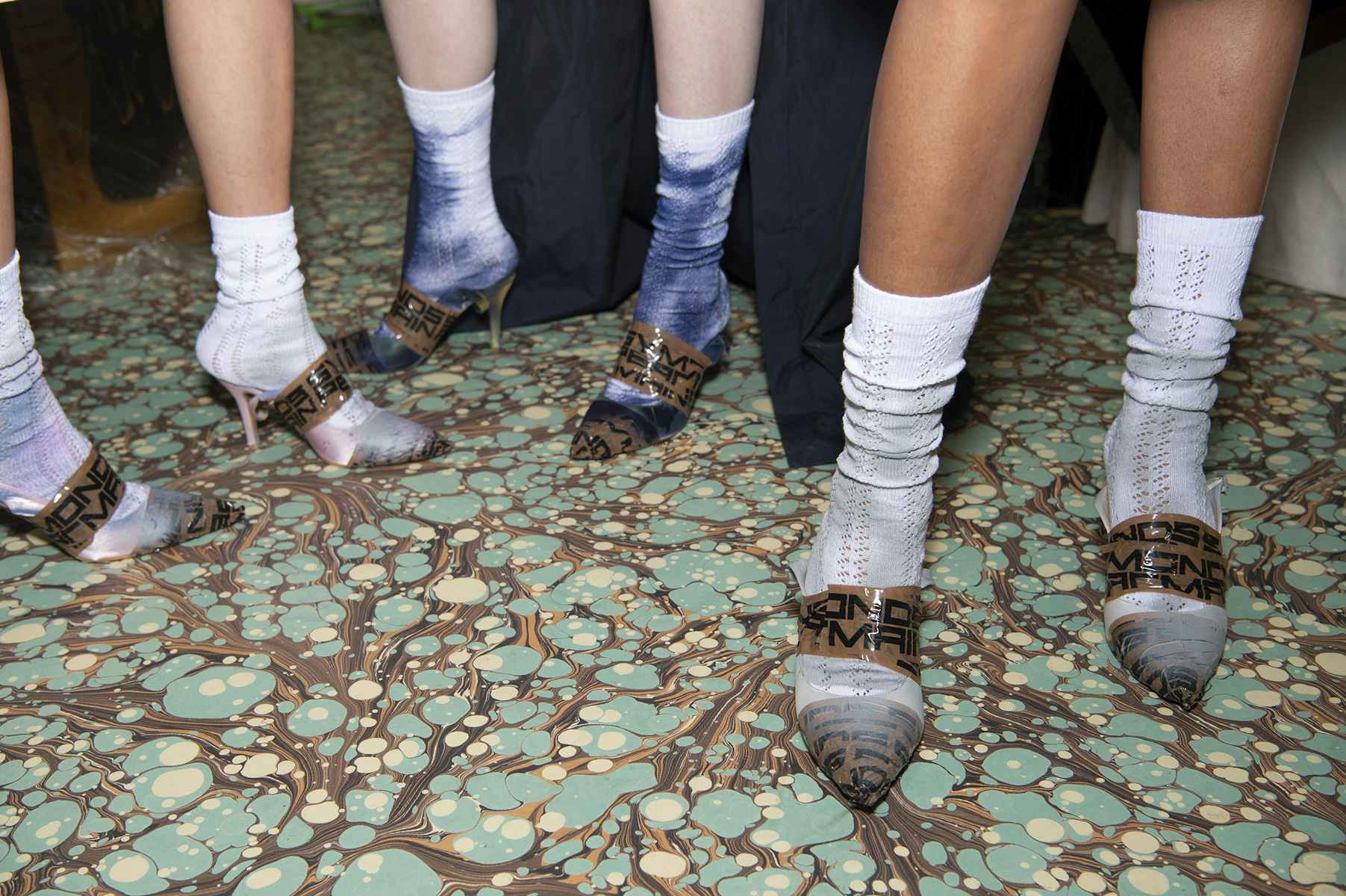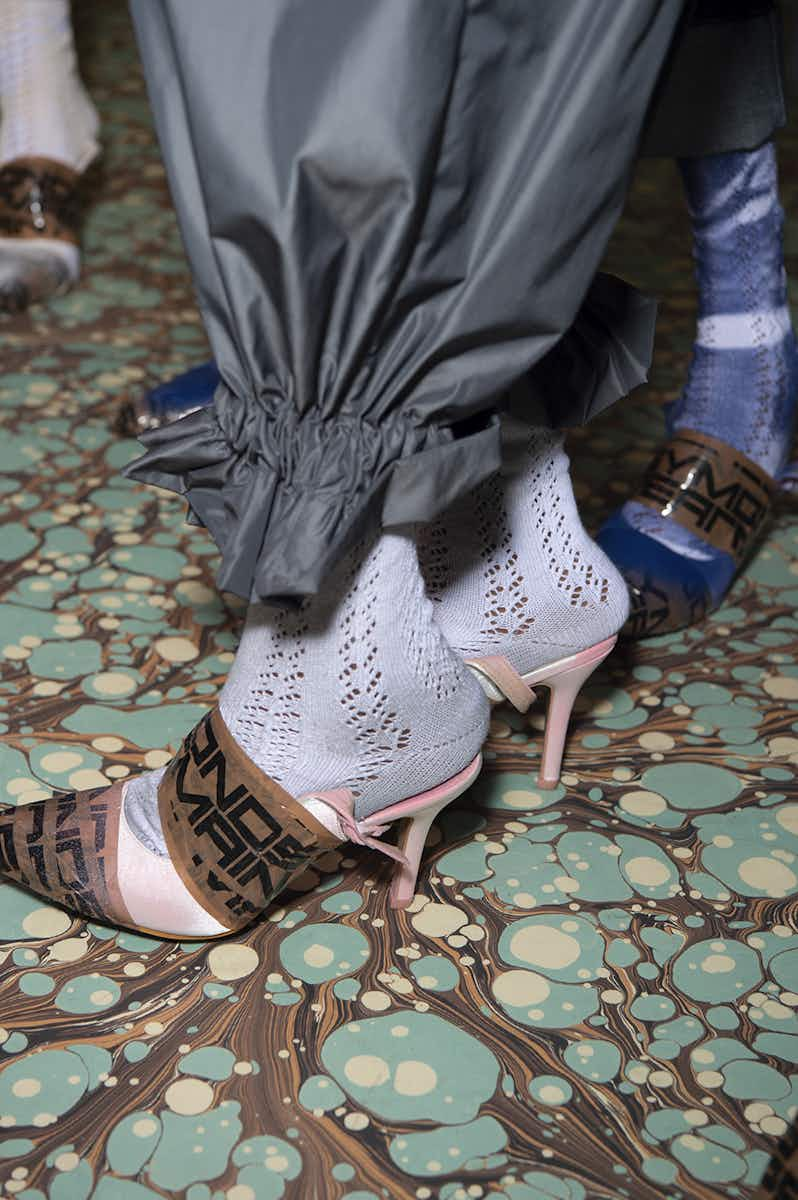 WHO WALKED?
The likes of Lily McMenemy, Jess Maybury and Jess Cole who stormed down the runway before striking a series of almighty poses. Confidence was key throughout the show – struts were strikingly tough which inevitably complimented the clothes.
WHAT WAS THE TAKEAWAY?
Two words: subverted glamour.

More like this