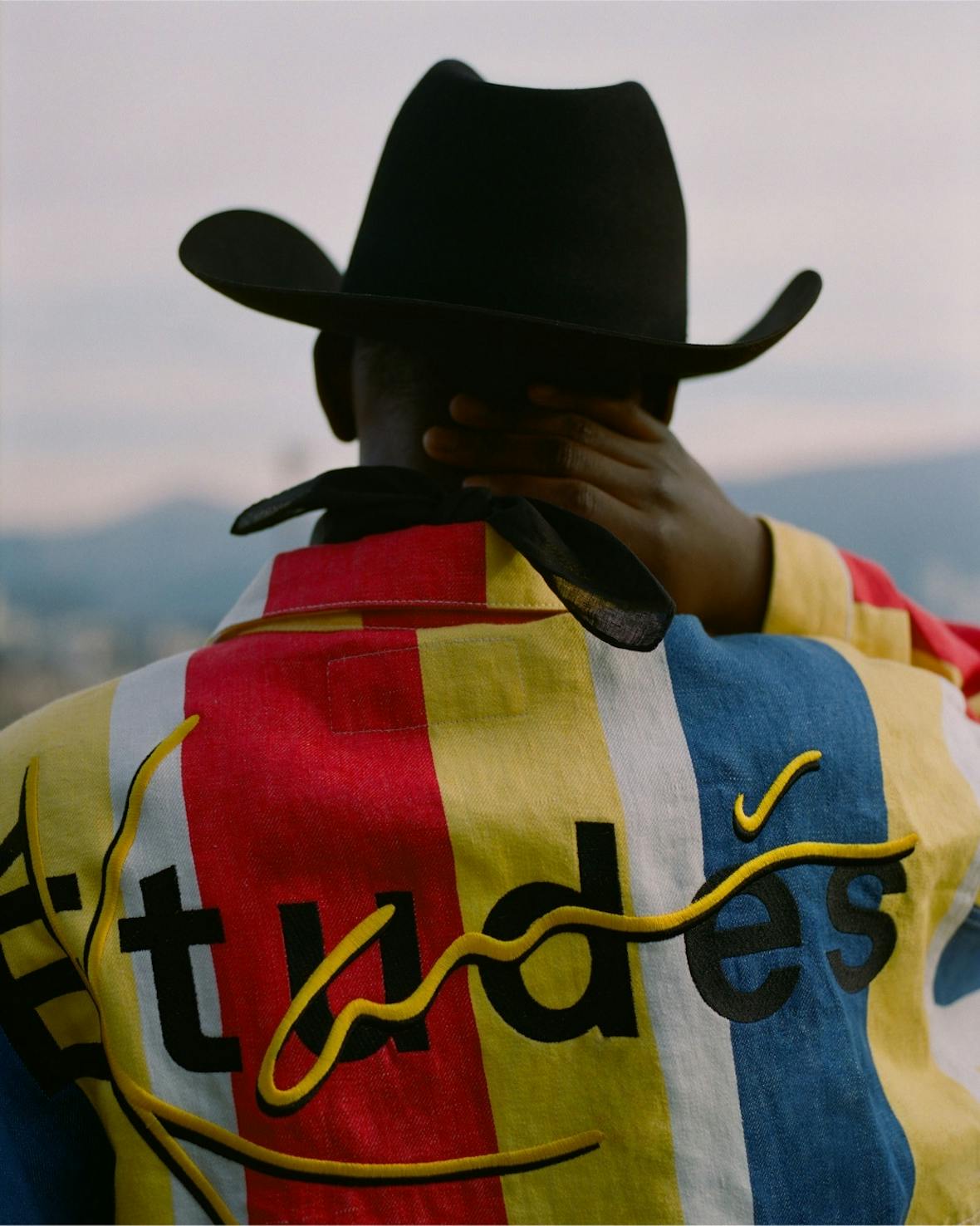 Karl Kani: ​

"

We gave the peo­ple what they wanted"
The black cow­boy nar­ra­tive has increased in pop­u­lar­i­ty over the past three years, espe­cial­ly thanks to Lil Nas X's viral hit Old Town Road and the Stet­son-clad visu­als for Solange's When I Get Home. The ​"yee­haw agen­da" shows no signs of declin­ing, and is the pri­ma­ry focus of the lat­est cam­paign for col­lab­o­ra­tion between Études and streetwear super­star Karl Kani, which exudes a ​'90s hip-hop aesthetic.

"We want­ed to rep­re­sent some­thing tough like hip-hop fused with the soft emo­tion of rid­ing on horse­back in the wilder­ness," explains Études co-founder Aurélien Arbet. The jux­ta­po­si­tion of the two pro­vides the tran­quil back­drop for Karl Kani's pop­ping appar­el. ​"Hip-hop is some­thing that real­ly inspired us as teenagers, so we thought, ​'Why not reach out to one of the first brands to invent streetwear?'" Aurélien empha­sis­es. ​"We want­ed to focus on the recog­nis­able ele­ments of Karl Kani, which are the stripes and the famous sig­na­ture logo."
Kani's icon­ic pieces form part of hip-hop his­to­ry along­side labels like Cross Col­ors and FUBU. In the ​'90s, the line was a go-to for black youth at a time when diver­si­ty was lack­ing in the wider fash­ion world. The brand would go on to pave the way for oth­ers like Phat Farm and Sean John, plus design­ers like Pyer Moss and Ker­by Jean-Ray­mond who worked with orig­i­nal streetwear brands for their spring/​summer 2019 col­lec­tions (the ​'90s bag­gy aes­thet­ic is enjoy­ing an ongo­ing renaissance).
He recog­nised the pow­er that artists pos­sessed and their influ­ence on the cloth­ing mar­ket and soon had Big­gie, Aaliyah and Tupac as staunch advo­cates. Karl remem­bers his first meet­ing with Tupac: when he asked how much his fee would be to pro­mote the brand, the rap­per respond­ed with, ​"I don't charge my peo­ple for noth­ing. You black!"
The Face spoke to Karl about some of the high­lights of his career and why he believes the brand has man­aged to remain rel­e­vant for three decades.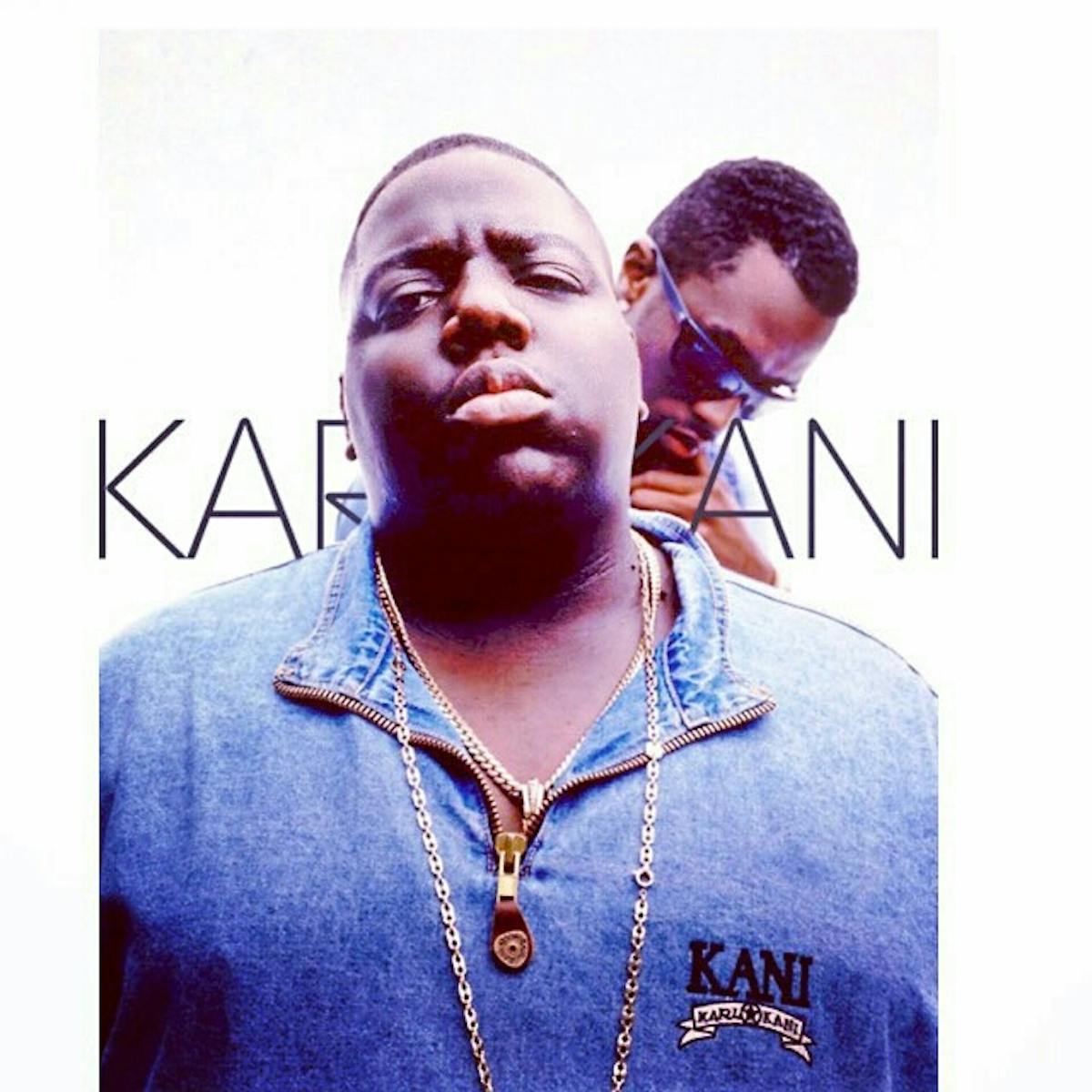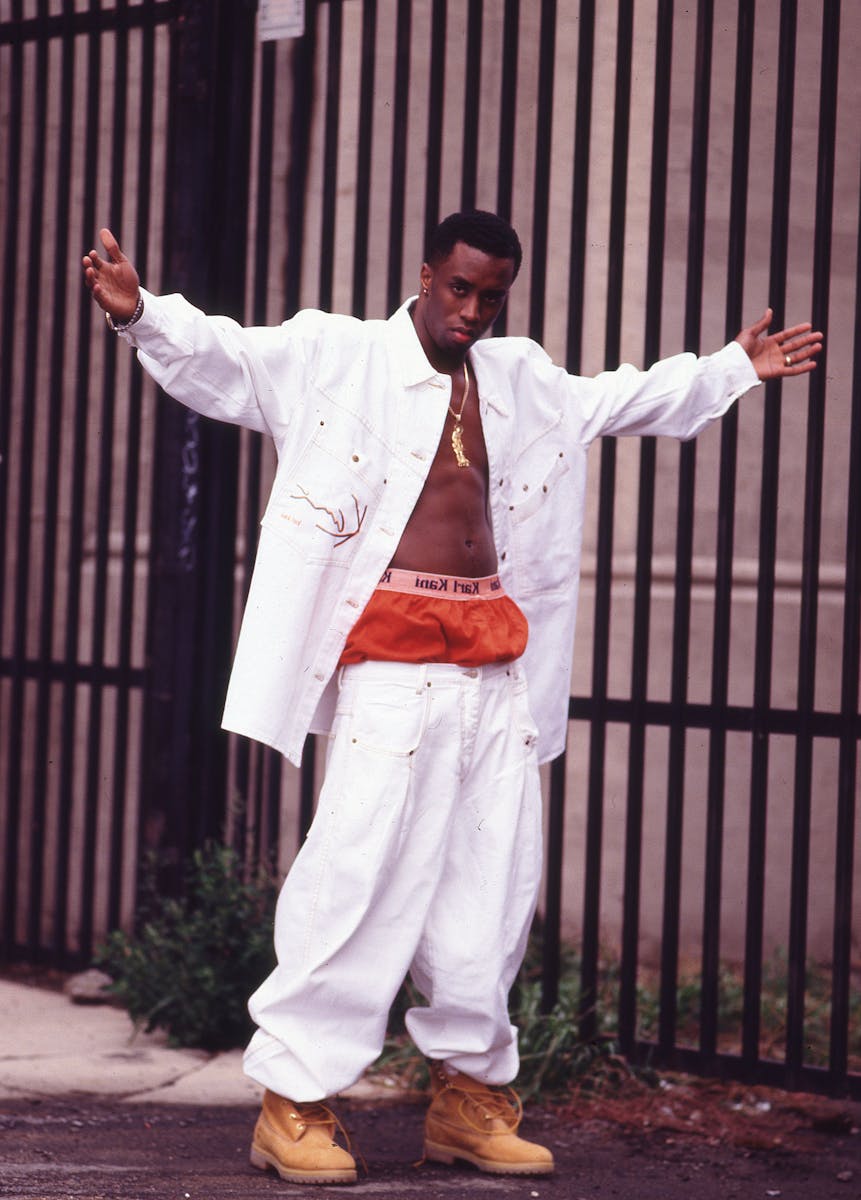 On Nipsey Hussle
"It was tru­ly an hon­our to have met Nipsey and to col­lab­o­rate with for an event in Los Ange­les. Meet­ing Nipsey was such an icon­ic moment, espe­cial­ly now. When we met, it felt like we'd known each oth­er for years. All we talked about was the cul­ture, hip-hop and build­ing up the com­mu­ni­ty. This man is on anoth­er lev­el of think­ing; he was so pos­i­tive and focused. I men­tioned to Nipsey when we first met that my daugh­ter was a teenage culi­nary chef and once he saw her Insta­gram, he asked imme­di­ate­ly if he could hire her to cater his girl Lau­ren London's birth­day par­ty. With­out thought, he hired her on the spot and she catered his event and it turned out great. That's the type of guy he was. My last con­ver­sa­tion with Nipsey last month at the Roc Nation brunch and we were both tak­ing about our daugh­ters and how much they mean to us. That was Nipsey: a true king."

On Puffy's 1991 campaign
"Puffy was the first busi­ness mogul to wear my cloth­ing for an adver­tis­ing cam­paign. It was for my debut in The Source mag­a­zine. The imagery was icon­ic and helped to cat­a­pult the brand. Puffy hadn't launched Sean John yet but he real­ly believed in the idea of a black-owned busi­ness. He was the first one to step out into the main­stream wear­ing the brand and it worked out to be a suc­cess for both of us."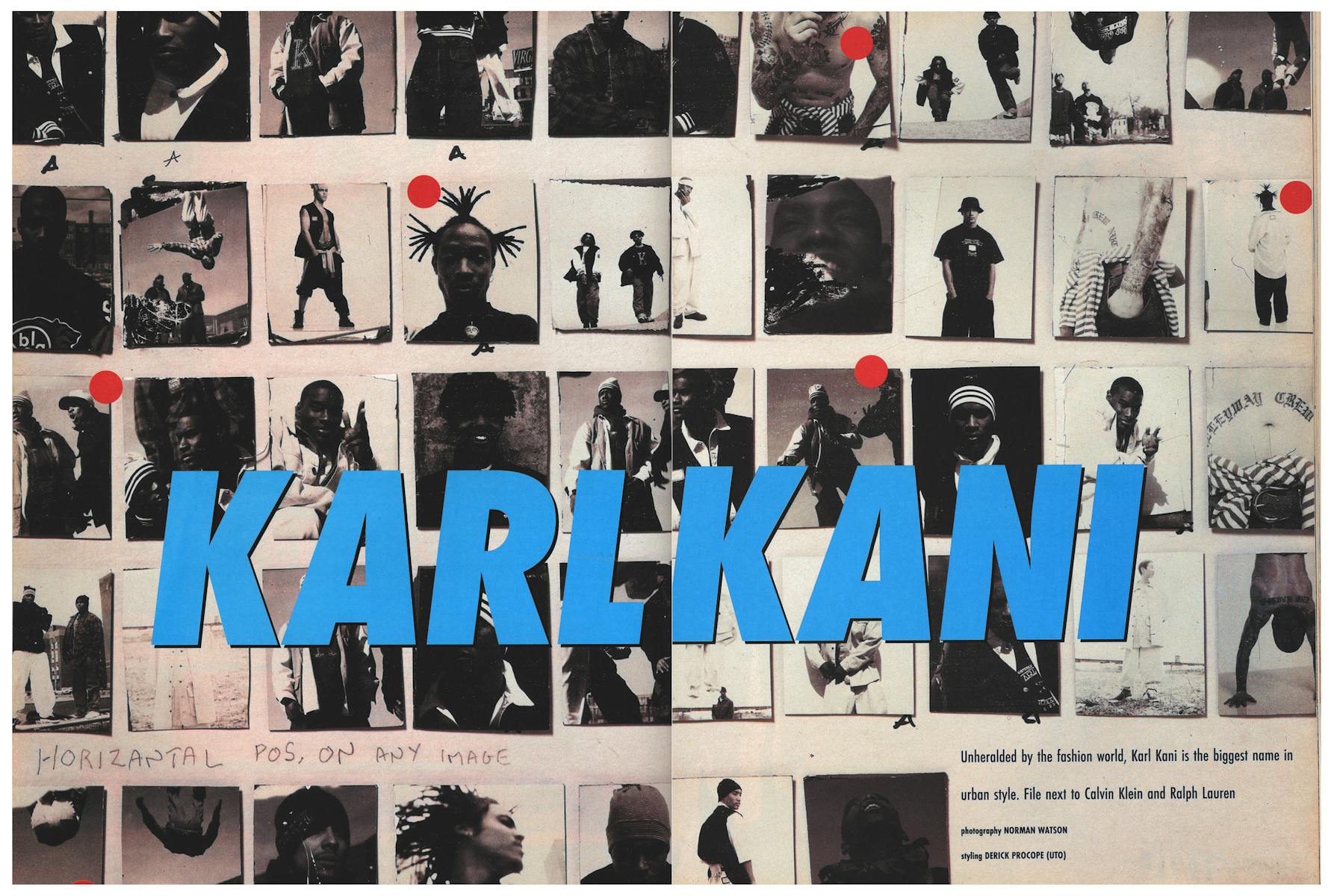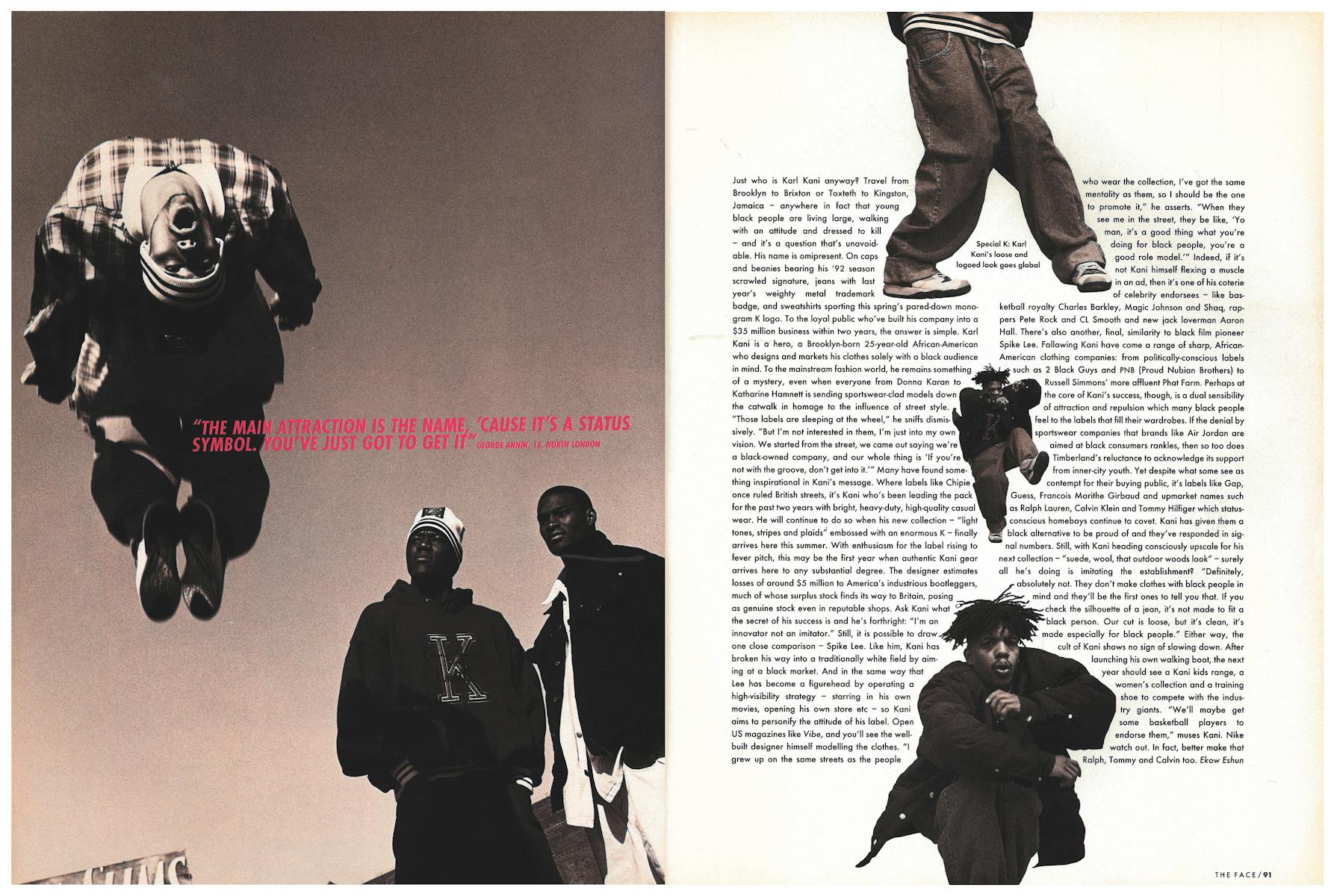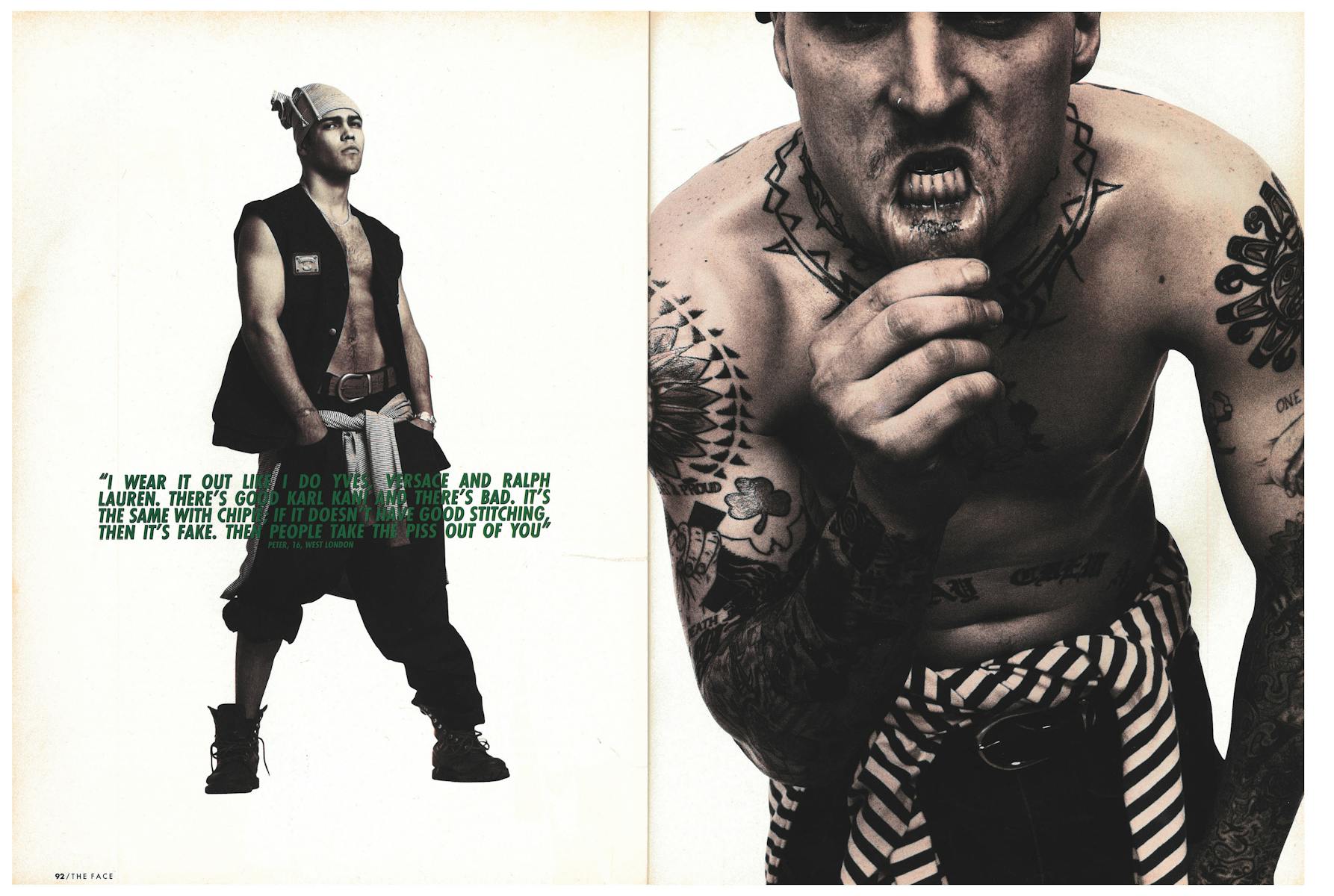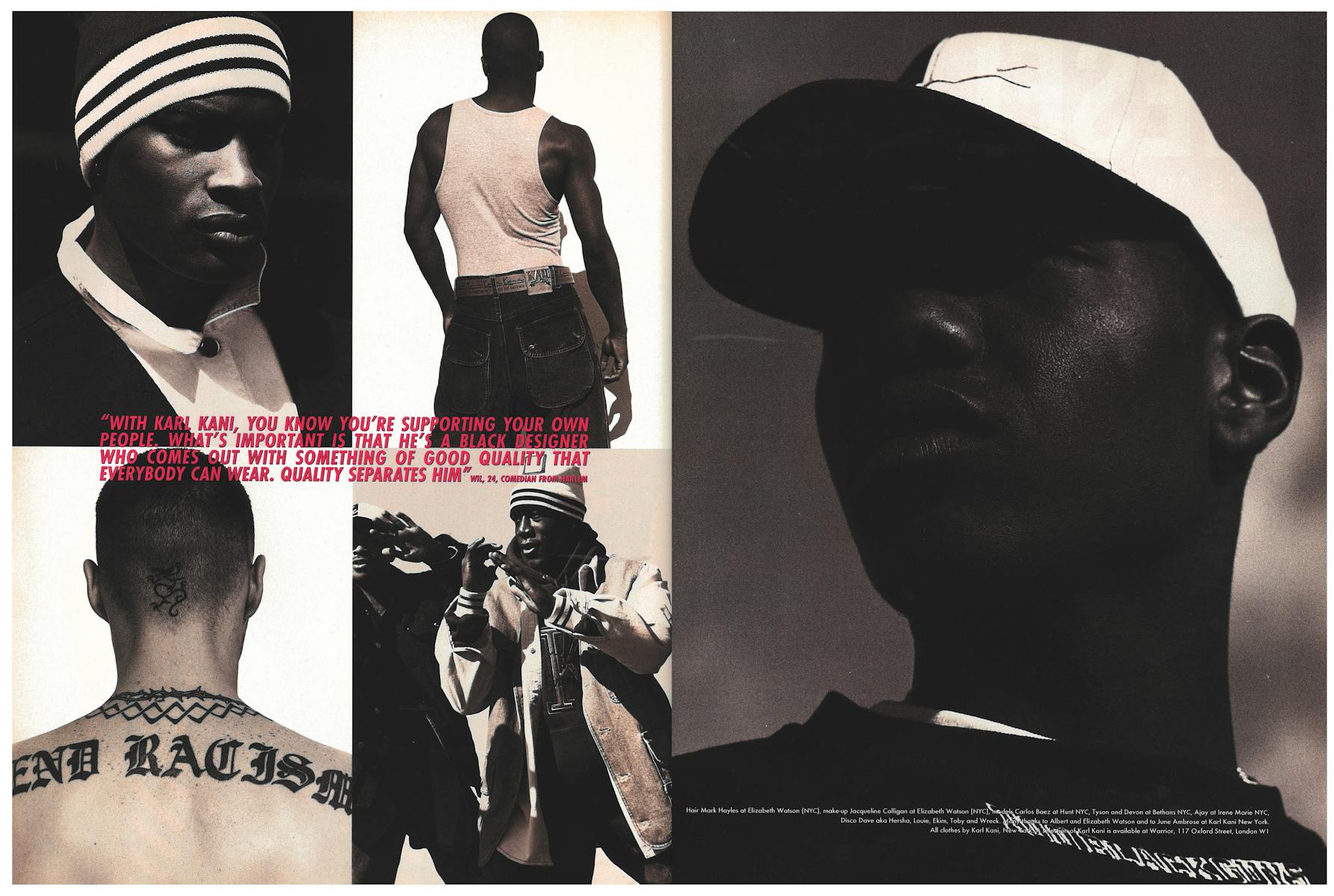 On the most icon­ic music moments of his career
"I would say one of my most mem­o­rable moments was when Big­gie Smalls men­tioned me in his song One More Chance. Also, when Tupac and MC Breed wore my sweat­suits in the Got­ta Get Mine video. Anoth­er great moment was when Aaliyah wore my out­fit on the album cov­er of Age Ain't Noth­ing But a Num­ber. Those are all spe­cial moments for me."
On the last­ing lega­cy of the brand
"We gave the peo­ple what they want­ed, which was kids who looked like them in the cloth­ing ads, in the mag­a­zines and on the bill­boards. None of this was hap­pen­ing before. A lot of brands didn't even want hip-hop artists in their cloth­ing. They felt like it would scare away their cus­tomers but we embraced hip-hop and the cul­ture so we were con­nect­ed from the street lev­el up."
On the new gen of fans
"Artists know they have the pow­er to change the direc­tion of fash­ion. Qua­vo from the Migos con­tact­ed me about a spe­cif­ic piece worn by Tupac. He asked if I still had it, as he want­ed to repli­cate the authen­tic­i­ty of the ​'90s and knew that by wear­ing it he could intro­duce the brand to a new audience."
---