Timberland celebrates 50 years of a modern icon

Raise a toast for the 6-Inch Boot. To mark its big birthday, the outerwear brand has invited six designers to remix the boot for its Future73 programme.
Like all great classics, the Timberland Premium 6‑Inch Boot evokes a fair share of stories from its fans. For Opening Ceremony's co-founder Humberto Leon, putting on a pair for the first time as a young kid was a bit of a cultural awakening.

"My sister's boyfriend was a construction worker and he wore Timberland boots," he says. ​"I was obsessed with these boots. I'd stand in front of the mirror wearing the boots with a pair of denim shorts and a white V‑neck T‑shirt – I know, the V‑neck is a little controversial."
Leon is one of six designers who have collaborated with Timberland on a collection to celebrate the anniversary of the storied 6‑Inch. Titled Future73, the collection also includes boot updates from A‑Cold-Wall* founder Samuel Ross, artist and painter Nina Chanel Abney, knitwear researcher and footwear innovator Suzanne Oude Hengal, the founder of Hong Kong streetwear label Clot Edison Chen, and Christopher Raeburn. And when you put this many creative heads in one room, well, the outcome is going to be anything but expected.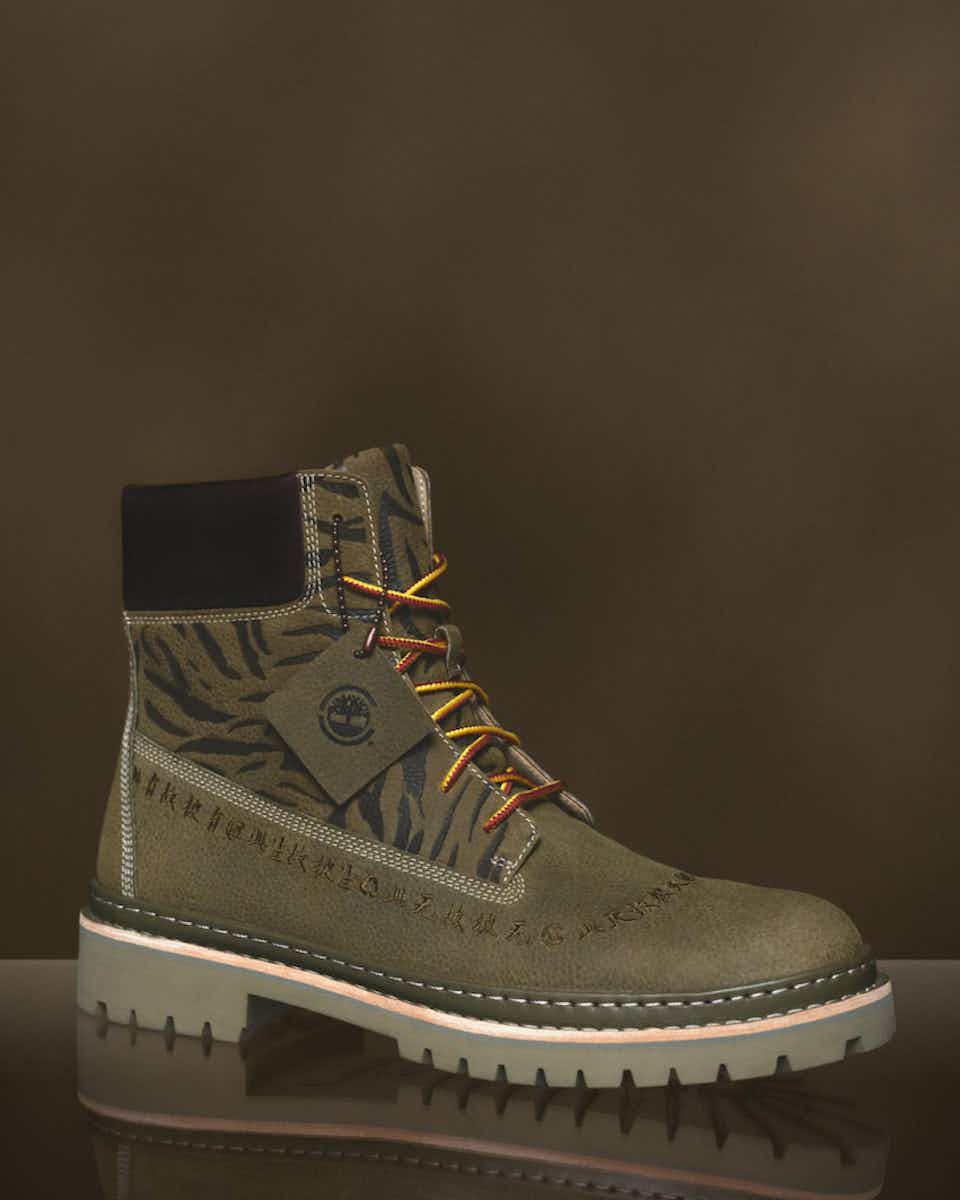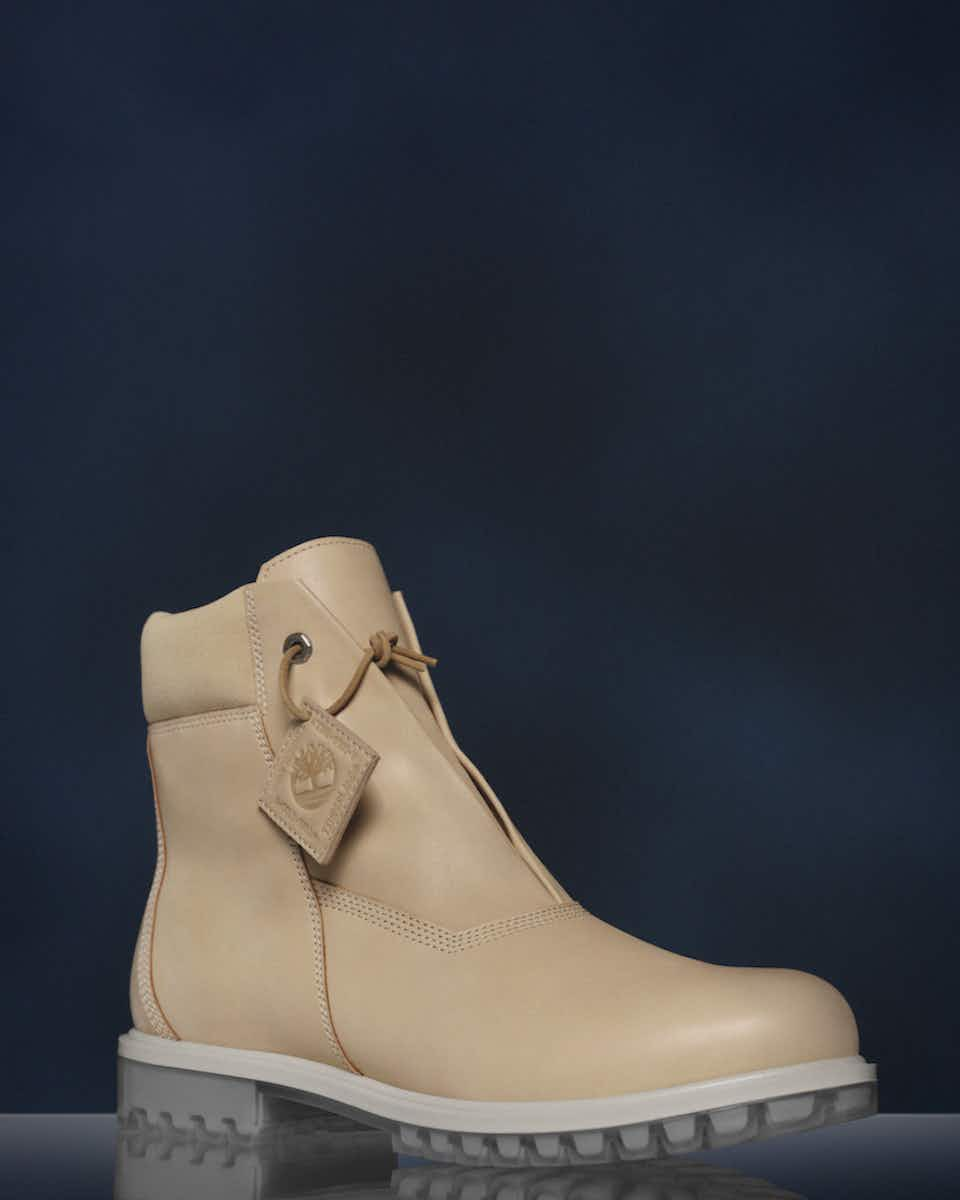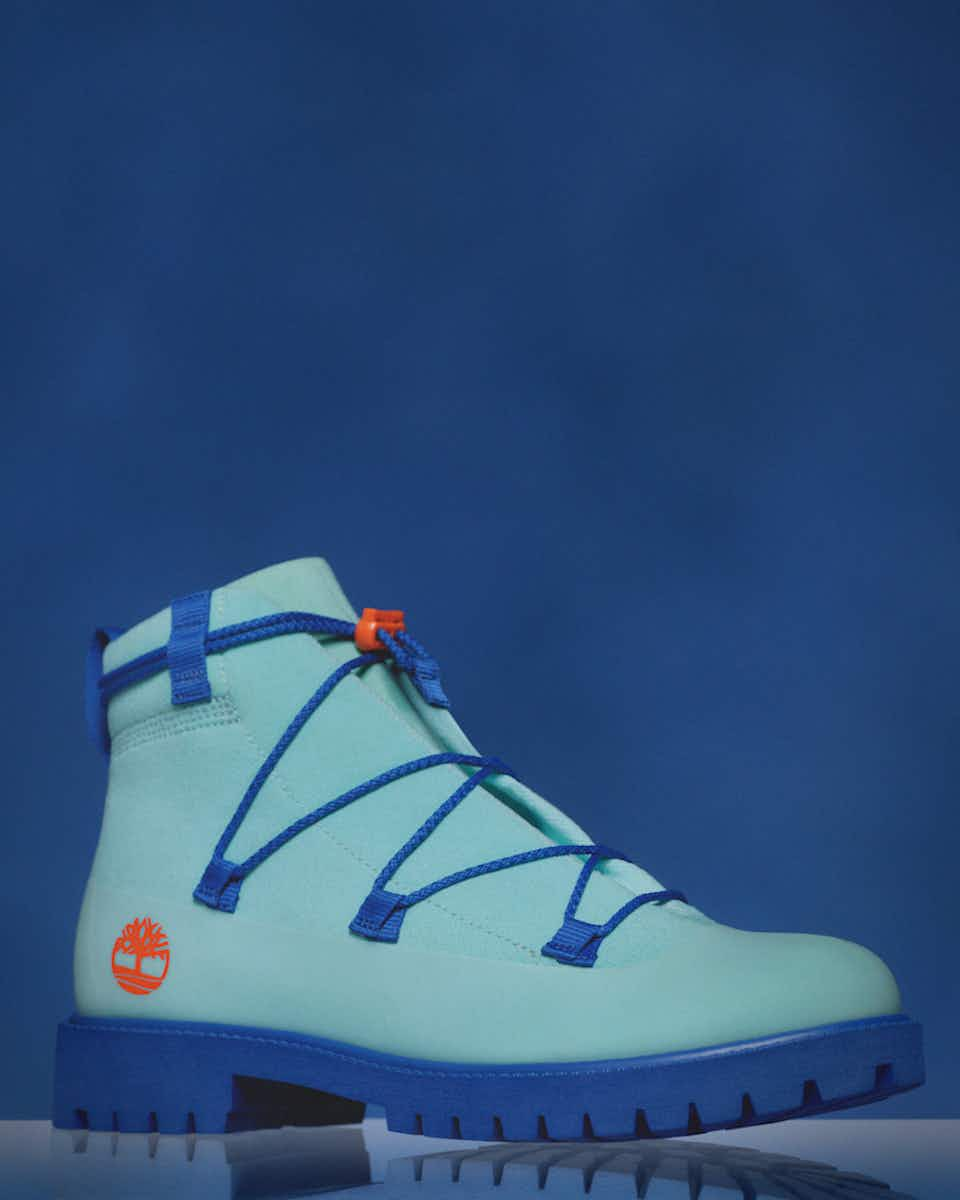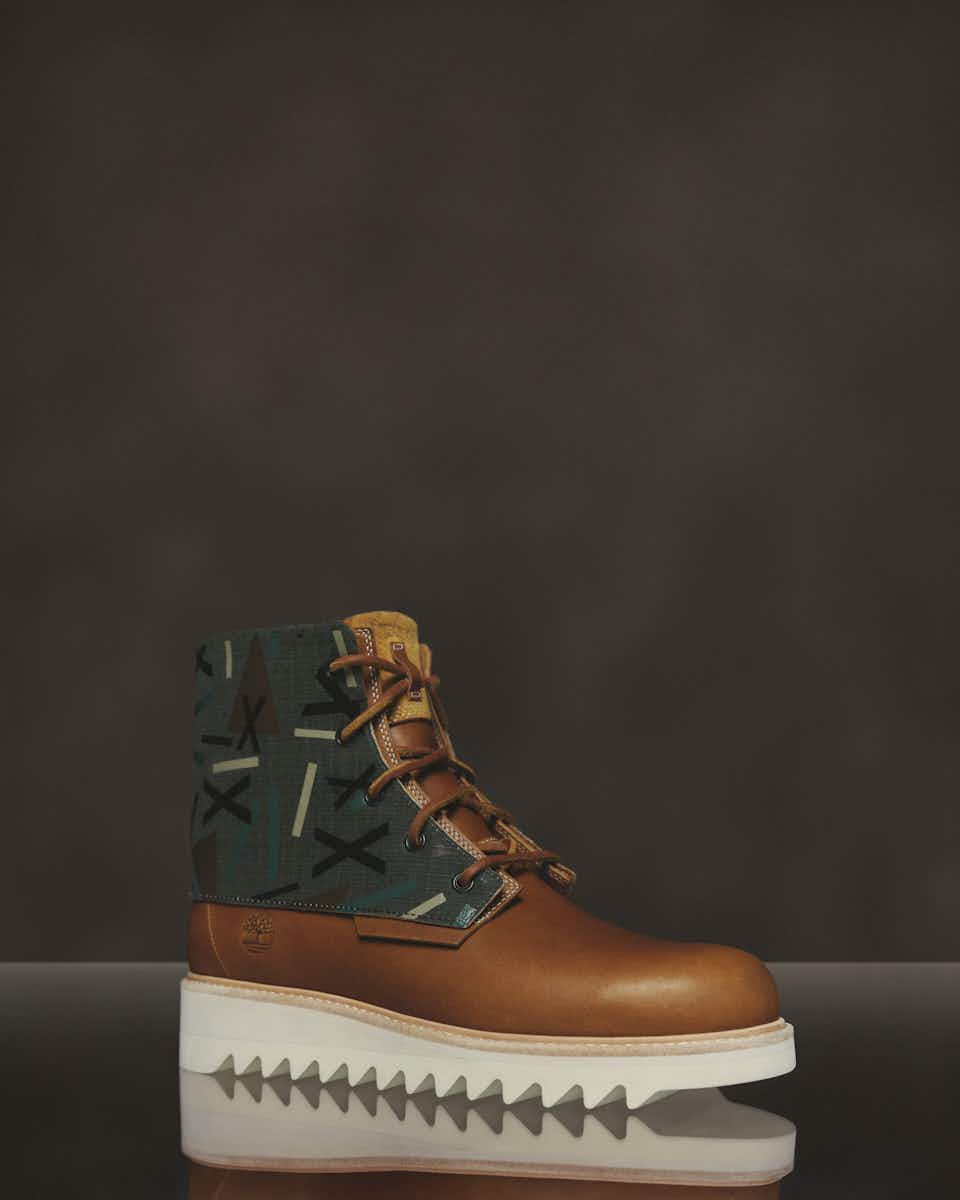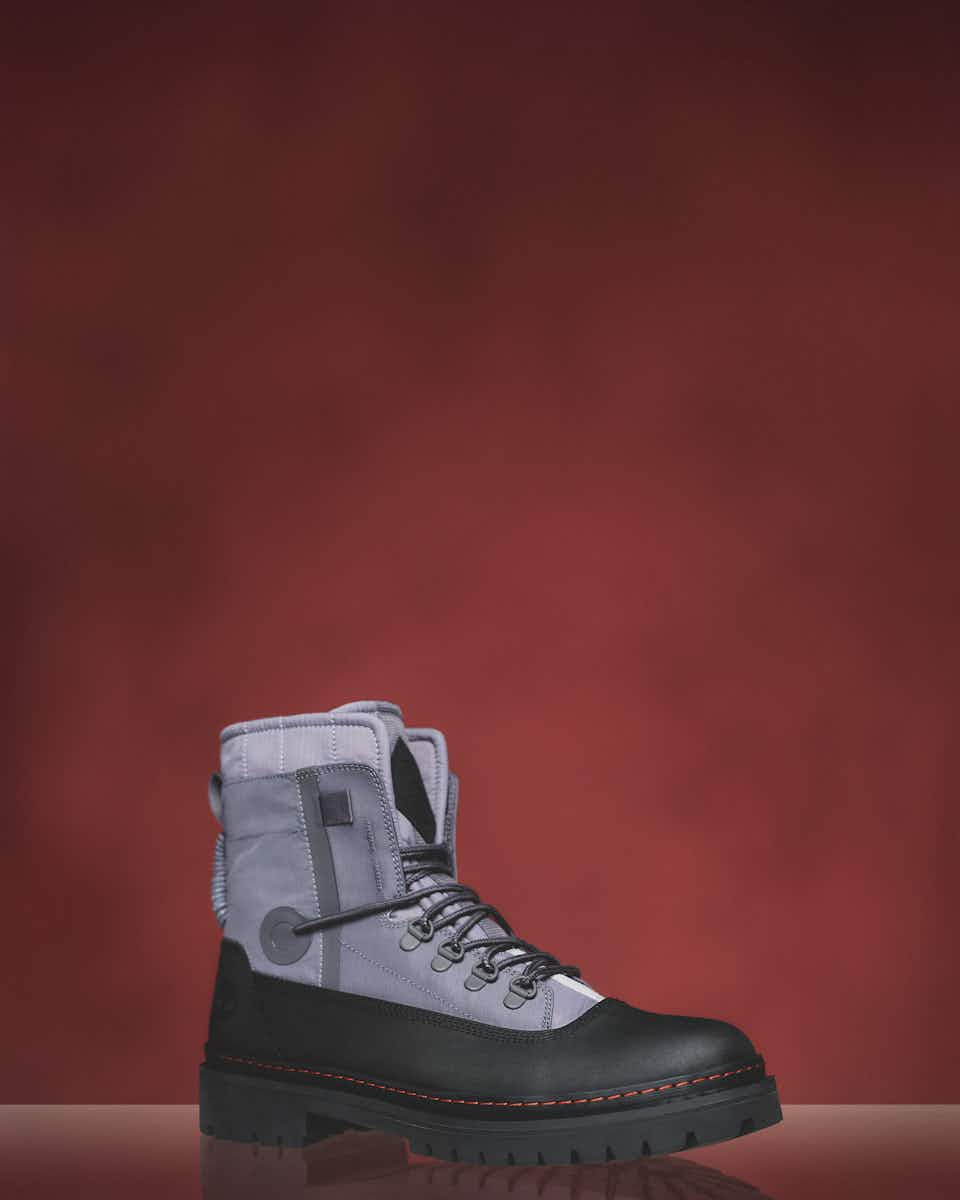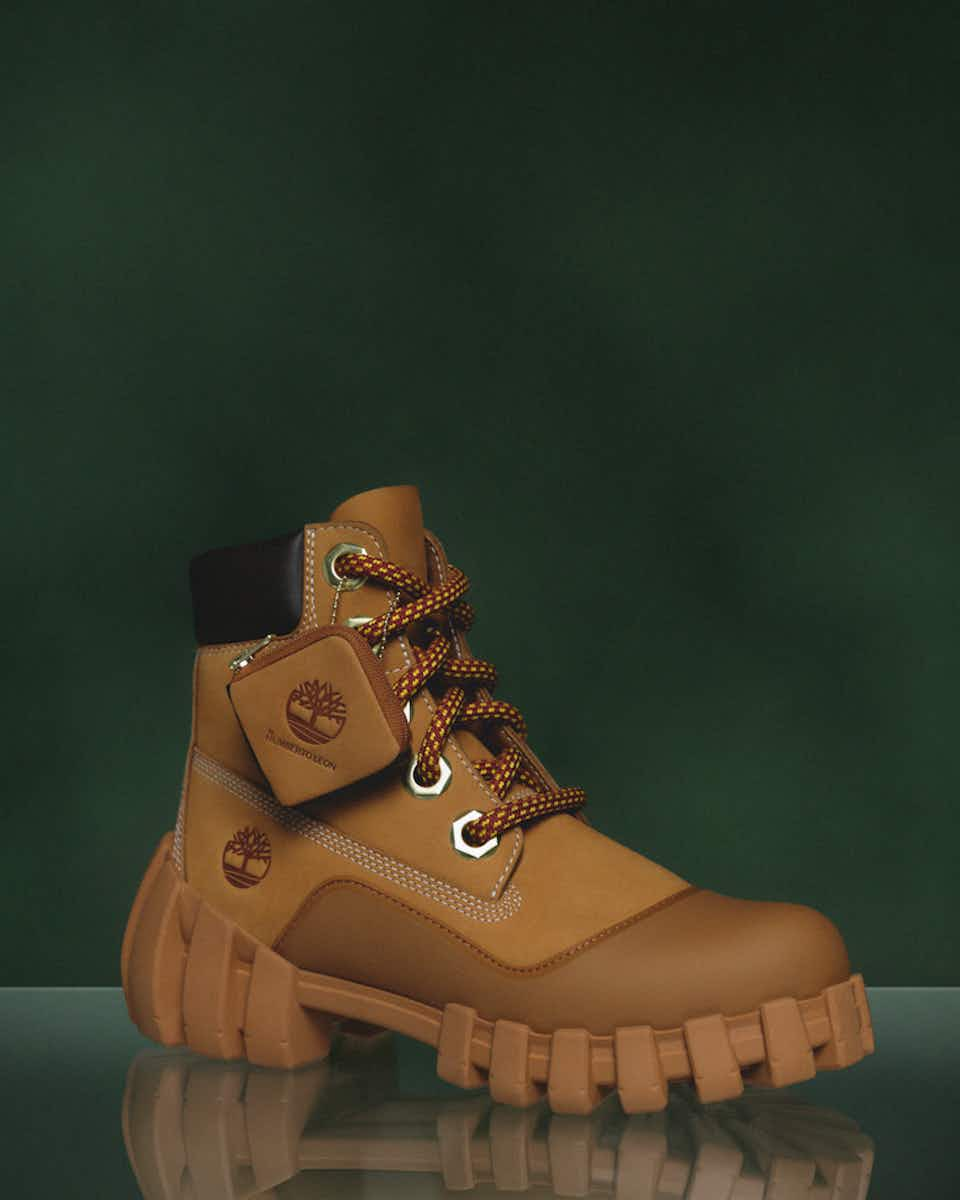 To get inspired, each designer shared their first experiences of Timberland, from Raeburn's early childhood spent climbing trees and pacing through the countryside with his brothers, to Lee watching hip-hop music videos while growing up in Hong Kong.

The result? A range of reimagined 6‑Inches, from Samuel Ross' ultra modern, stripped-back approach that emphasises clean, minimal lines, to Abney's take that, like her expressionist art, is playful in its adaptability – a section of the shoe can be whipped off and replaced, transforming it into a new boot altogether, inspired by her self-confessed indecisiveness.

"I'm one of those people who will buy all three colour ways because I can't decide on one," says Abeny. ​"So I thought, why not make a three-in-one shoe?" Makes sense to us.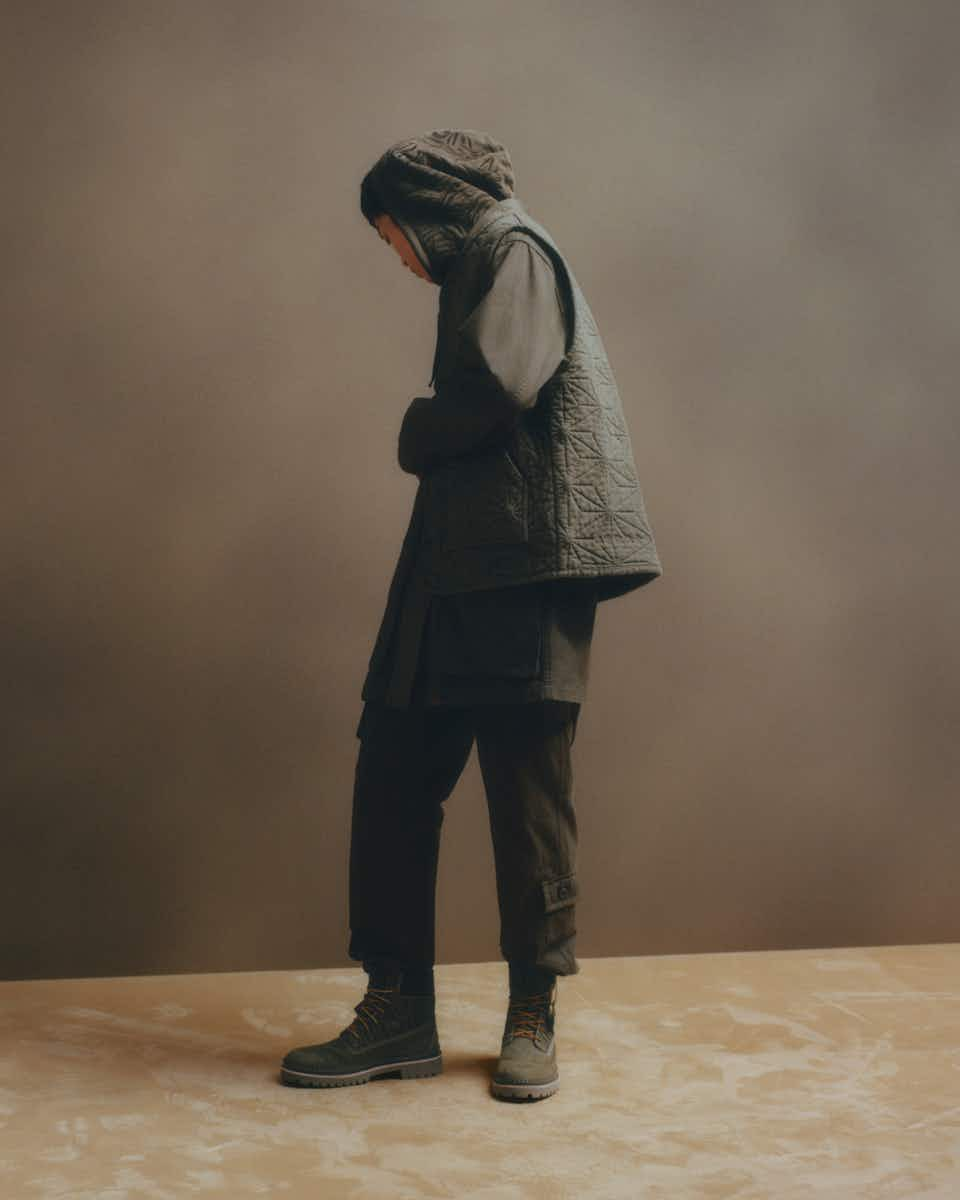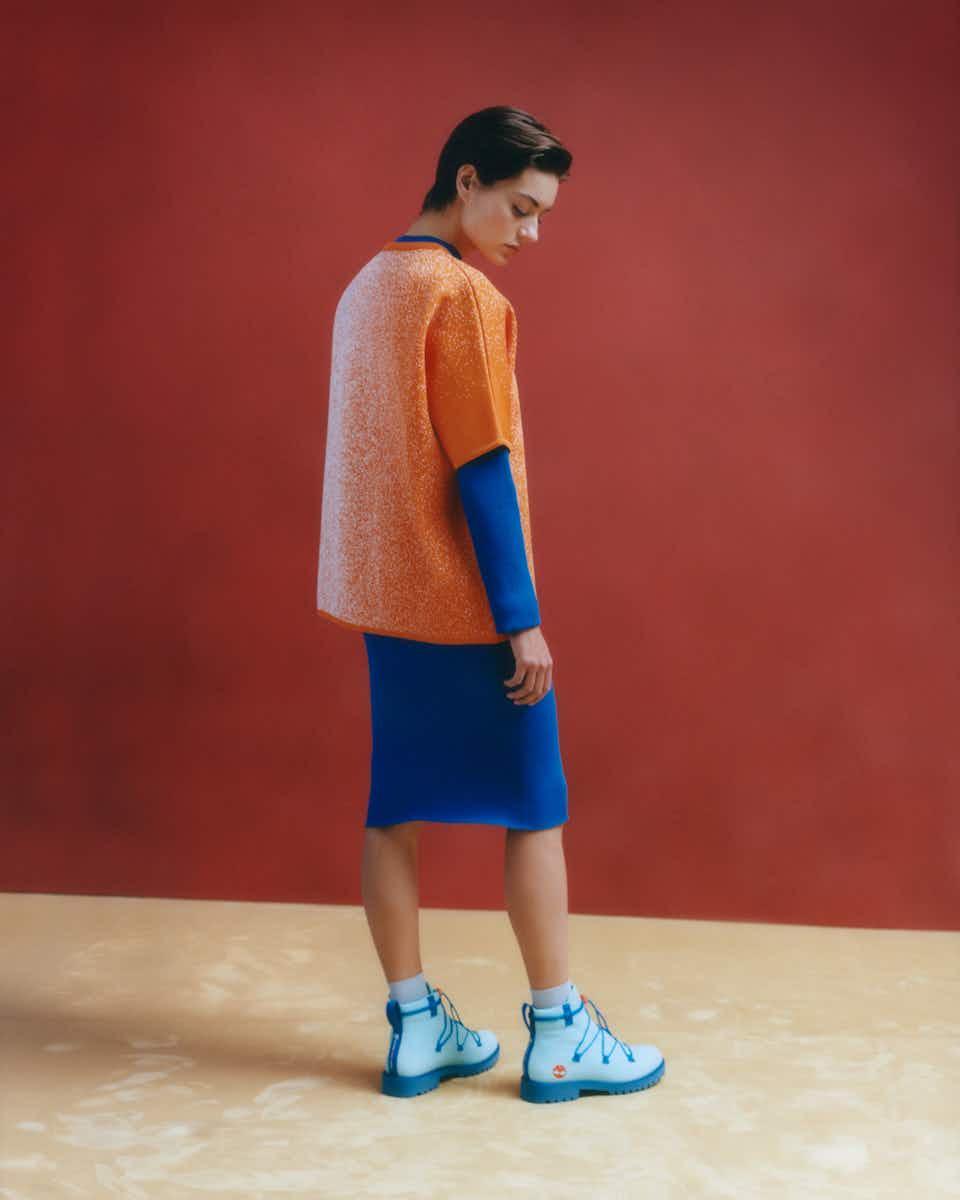 Originally made for construction workers in the home of Timberland HQ, New Hampshire, over the past 50 years, the 6‑Inch has been co-opted by countless subcultures. Worn by ​'90s hip-hop and R&B legends such as Notorious B.I.G, 2Pac, Aaliyah and Mobb Deep, and on the dancefloors of London's gay raves, where ​"masculine" workwear is commonly subverted, the Timberland 6‑Inch Boot has had its fair share of remixes.

And while Future73 is celebrating the past, it's more about looking straight into the future. Sustainability has become one of fashion's biggest buzzwords over the past few years, but in this collection, it holds merit. Raeburn, who has collaborated with Timberland for five years, uses unexpected materials such as parachute fabrics and original Tyvek digital snow camouflage for futuristic boots designed for some sort of space odyssey. When they eventually reach the end of their lifespan, each boot can be disassembled, enabling the individual parts to be recycled through the brand's eco-innovation platform, Timberloop.

"50 years is an incredible birthday," says Raeburn. ​"When I started designing, I thought how can we start thinking about outerwear apparel in a really progressive, purposeful way?'" Future73 is a good place to start.

Timberland's 50th anniversary will be marked with year-long celebrations, including The Hip Hop Royalty boot that drops on 24th February, youth design workshops in key cities, customer personalisation activations and a 30-minute documentary on the history of the Boot. Visit tim​ber​land​.com for updates.

More like this