The fashion trend sweeping TikTok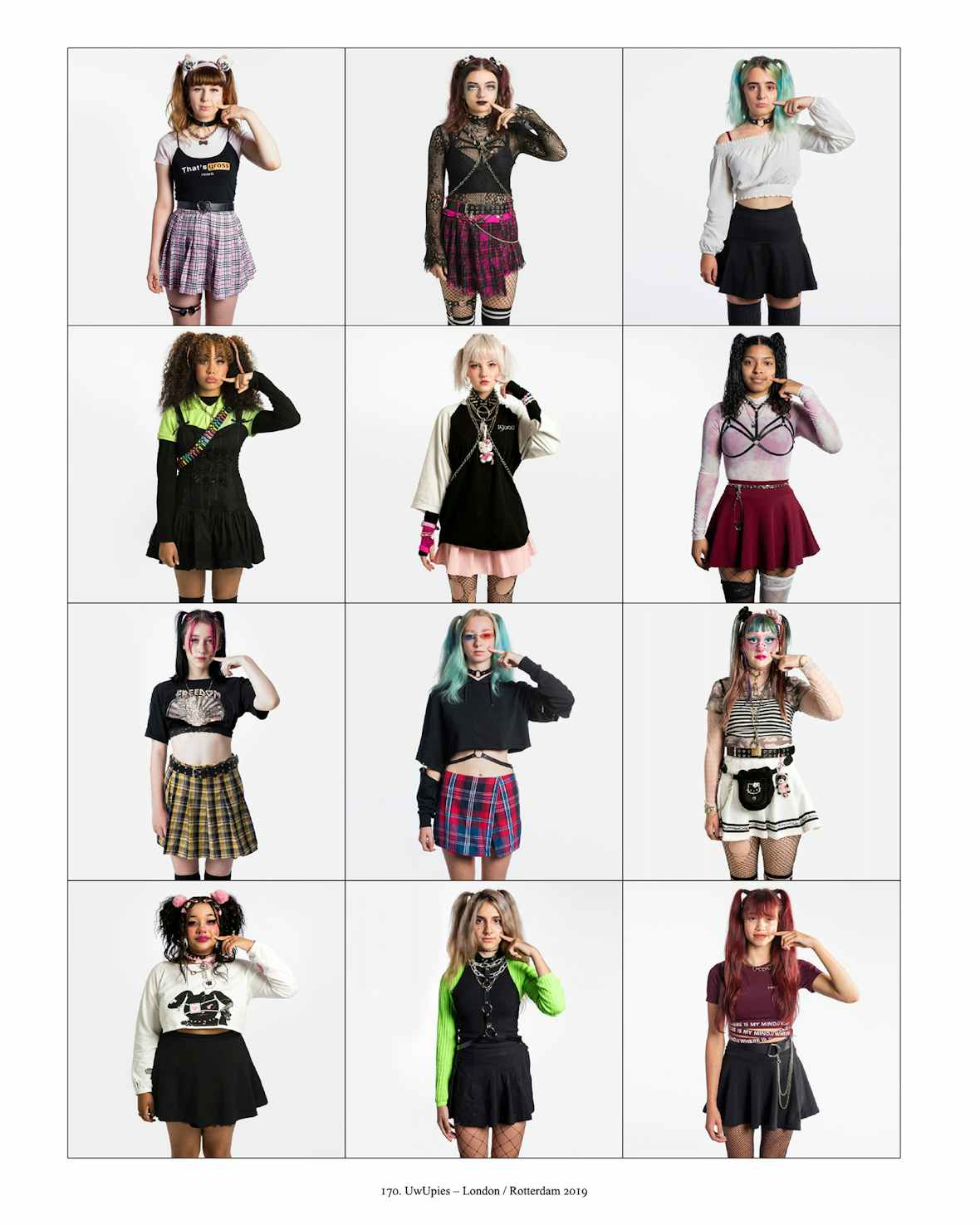 Volume 4 Issue 002: Internet-based community UwUpies sport cute looks with their K-pop inspired style.
Arti­cle taken from The Face Volume 4 Issue 002. Order your copy here.
UwU is a text emoticon that resembles the face a child would pull when something's almost unbearably cute. It was born on the internet and has spread there, much like the UwUpie look.
The UwUpies – pronounced ​"oo-woo-pees" – are a firmly internet-based community. Although profiler Ellie Uyttenbroek of Exactitudes came up with the name herself, she hopes it might catch on.
It's ​"very cute", says Uyttenbroek (see the signature high pigtails).
To complicate things further, there's the skater-style cropped T‑shirt, and the mini kilt, which brings in both punk and Japanese school uniform. What separates the UwUpies from their style relatives the E‑Gees is their slightly younger age. And where the E‑Gees lean towards grunge, the UwUpies have a strong love of K‑pop.
UwU also conveys surprise, which the girls convey through their wide-eyed, pointed-index-finger-to-lower-cheek pose: a move any TikTokker worth their salt will recognise instantly.
Uyttenbroek points out, however, that the UwUpies are most comfortable in front of their own cameras and aren't interested in being watched by outsiders. ​"They have to do it themselves; they are their own mirrors."
Hair and makeup Liz Martins at Eighteen Management using Bumble & Bumble and Glossier, Exactitudes assistant Pia Canales, Production Rosanna Gouldman, Photography and lighting assistance Peter Butterworth, Casting Joni Casting, Casting assistance Wisam Masri and Amanda Jiang, Production management Katherine Bampton

More like this