Vereja is the knitwear brand exploring Russian folklore and erotica

The Moscow-based label is weaving fairytales into fantastical, upcycled silhouettes that range from patchwork crochet dresses, to itsy-bitsy crocheted tops.

Vereja creates eye-catching, off-the-wall knitwear. Drawing influence from Russian folklore and Japanese anime, the Moscow-based brand's most recognisable pieces include asymmetrical, fluorescent dresses and itsy-bitsy crocheted bralettes.
The label was launched in 2018 by best friends Masha Komarova and Igor Andreev, following the temporary closure of their workplace, fashion publication Numero Russia. Initially stumped by how to spend their new found free time, Andreev rediscovered his love of knitting and quickly brushed up on the lessons he took as a teenager. The brand's first collection was created in just two months.
In the height of the pandemic, the duo rode out lockdown together in their shared apartment. ​"We drank beer, watched TLC [on] TV and dressed Igor's dog Andrew in various garments," Komarova says. Most importantly, they worked on their SS21 collection.
"We love to play," Komarova says, highlighting the label's effervescent ethos. ​"We try to channel our inner child and create garments in which everyone can be the protagonist of their favourite fairy tales."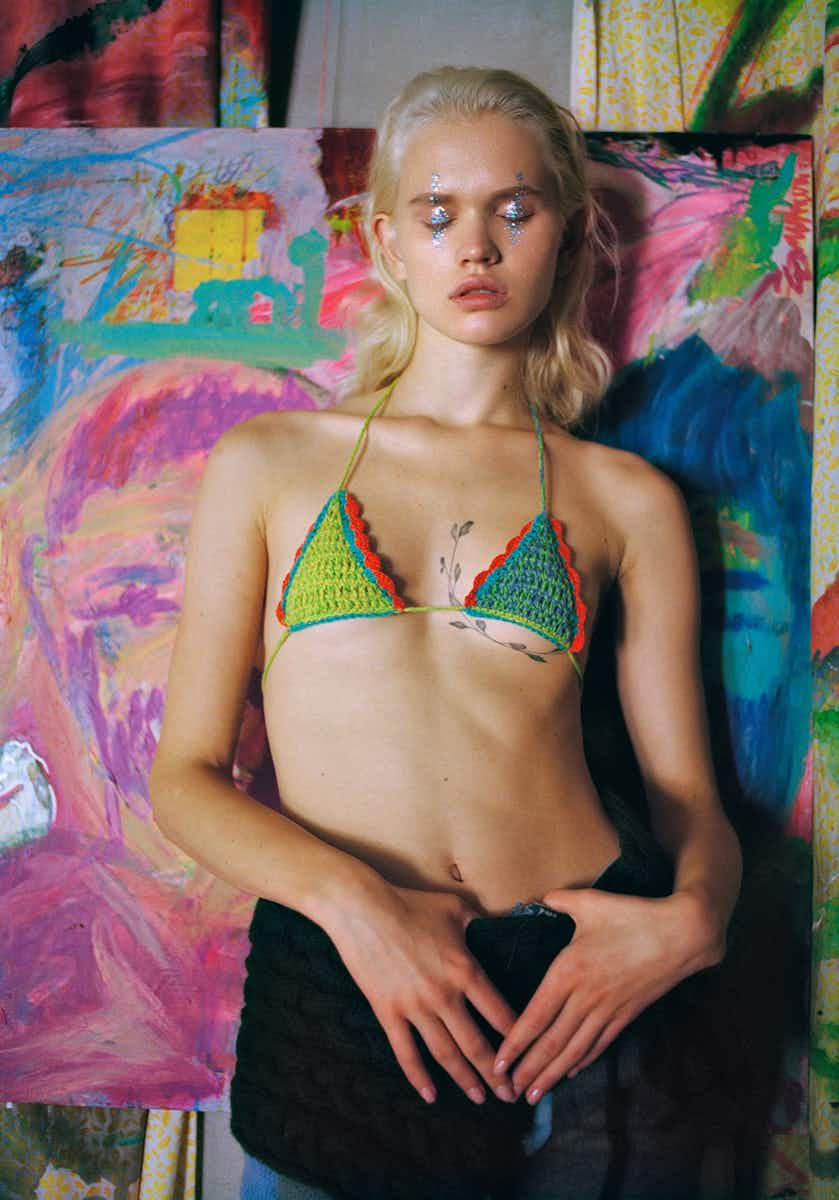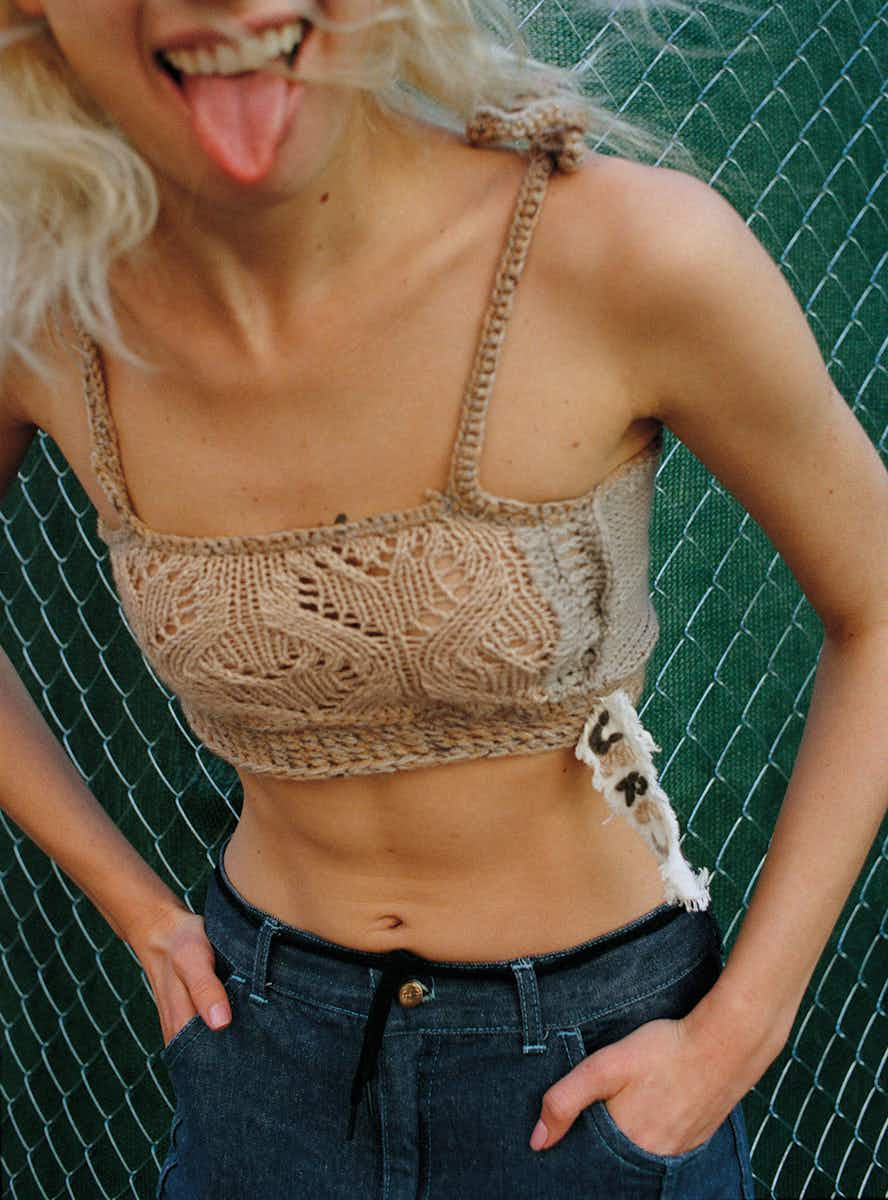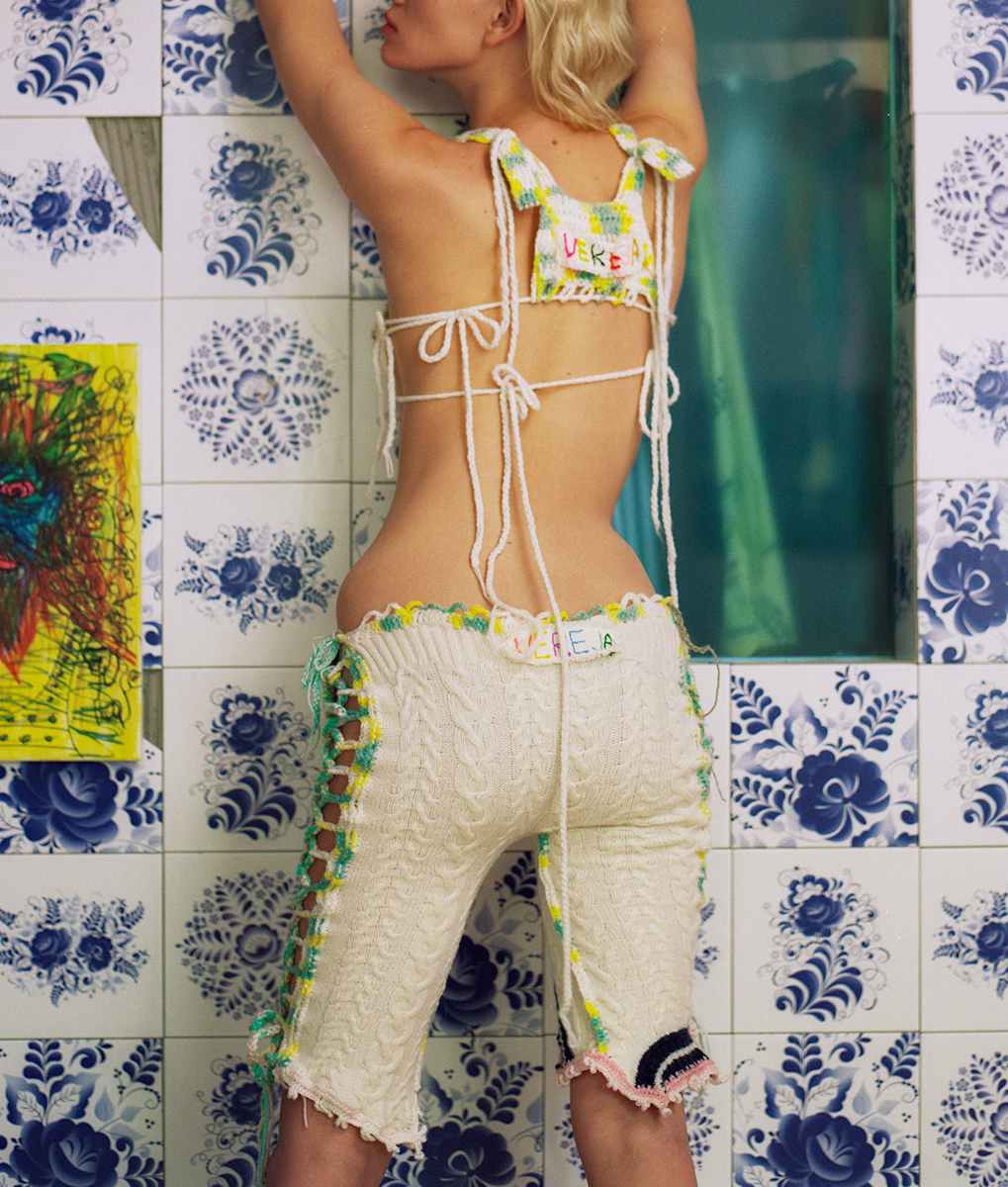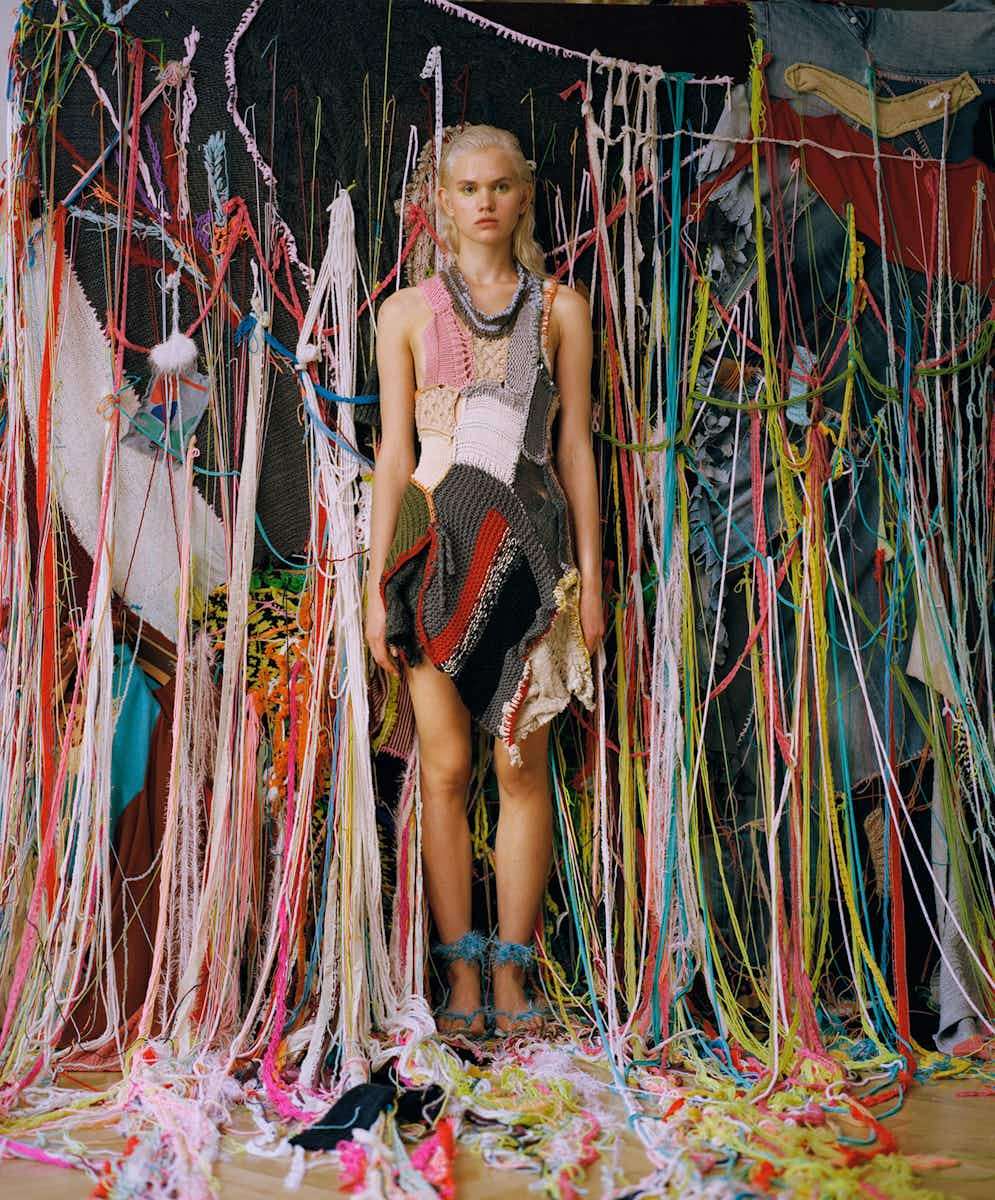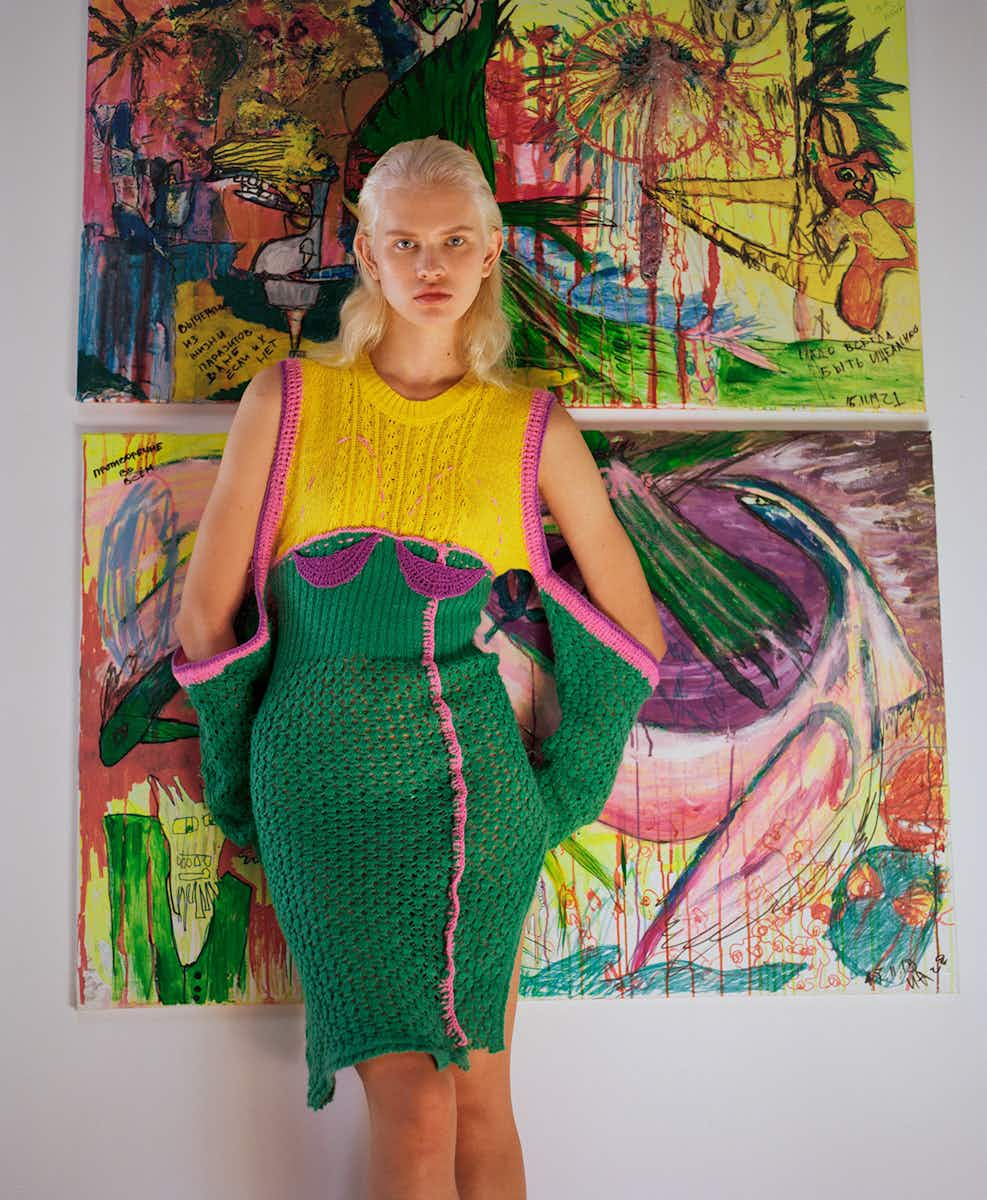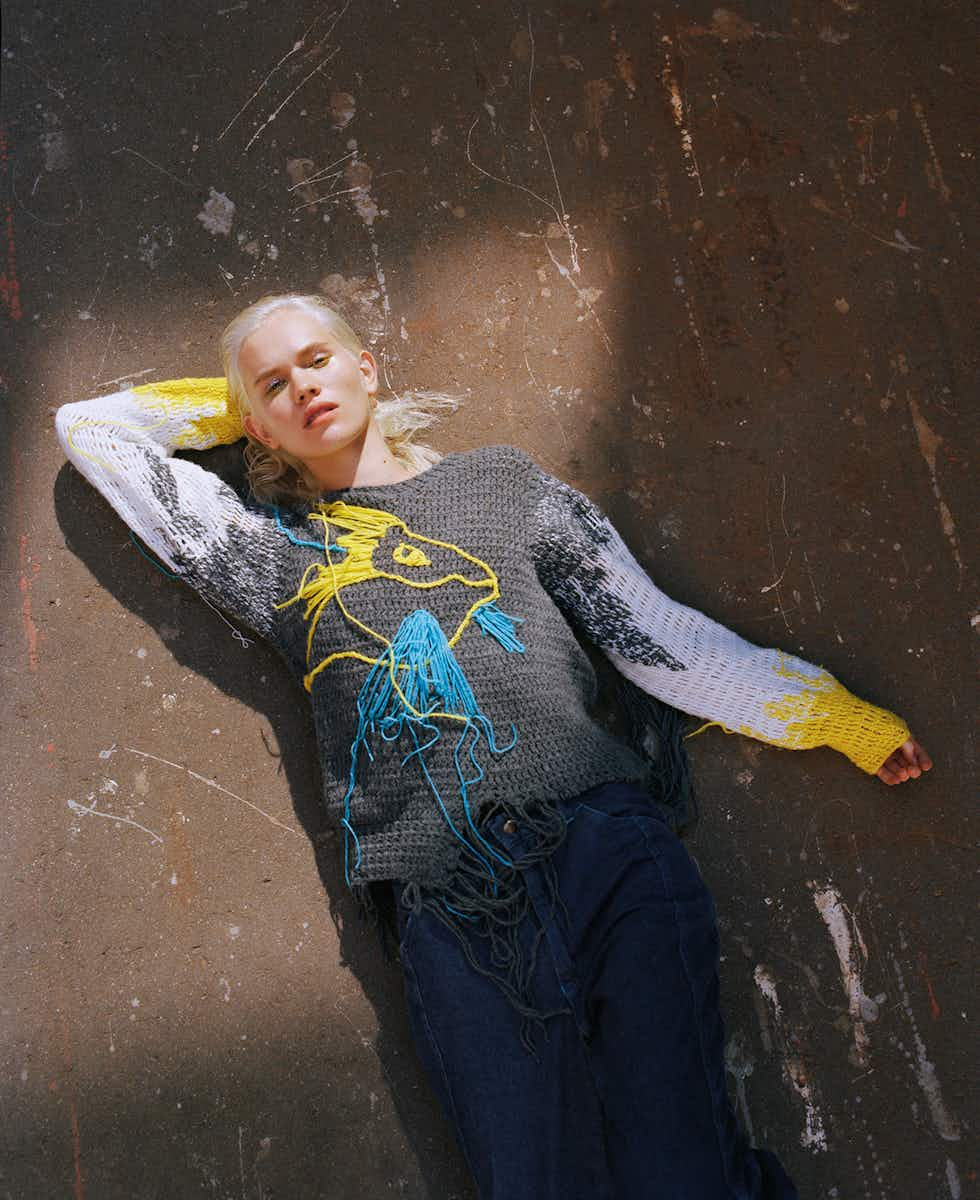 For their second collection, however, ​"everything has become much more wearable."
"Our heroes have transformed from woodland creatures into erotic vacationers on the shores of fairytale seas," Komarova explains. The proof is in their just released second collection that showcases more refined silhouettes, intricately woven jumpers, matching co-ords and dresses. Vereja's distinctive, luminous colour palette and madcap inspirations remain front and centre.
Standout pieces include a thigh-grazing, figure-hugging dress reminiscent of doily tablecloth, as well as a chunky pullover featuring a plush, 3D rendition of Andreev's favourite fictional creature, Pikachu.
Each garment is handmade using a technique that Andreev has dubbed ​"inutive knitting", where he takes an old piece of clothing, picks up a knitting needle, and begins to crochet freehand, while stitching together scraps of fabric. This DIIY style of craftsmanship leads Andreev to create spontaneous pieces, notably erotic tops featuring knitted socks for nipples.
Next on the horizon for Vereja? Doggy daywear.
"Igor always tests out pieces on his chihuahua", Komarova confirms. Now, the pair are planning to expand their offering to the canine market, as well as exploring new themes like Russian pagan festivals.
"The fact you can do knitwear by hand gives you endless possibilities for expression," she continues, ​"so really, anything could be next!"

More like this