Familiarise yourself with Versace's AW21 collection

Expect geometric patterns, subtle '70s accents, dazzling highlighter shades, and customisable accessories lensed by Will Scarborough and styled by Danielle Emerson.

"Models are like actors," declared Donatella Versace whilst introducing the virtual presentation of her AW21 collection. For her, the lengthier process of filming the show allowed ample time to observe her cast of models growing accustomed to their new looks and resulting alter egos. ​"They bring the designs to life," she added, ​"just like when a performer plays a character." So, if this presentation were a play, or an art house movie, what kind of story would these Versace characters be starring in?

House favourite Gigi Hadid launched proceedings in the first of a string of sombre black ensembles. The show's backdrop, a multi-level, Inception-style maze upon which the models formed various dramatic tableaux, was designed to reflect the house's signature La Greca motif. This geometric pattern – part Ancient Greek meander, part optical illusion – steals the show in virtually every look, even making a cameo in the lining of Gigi's otherwise-unassuming winter coat.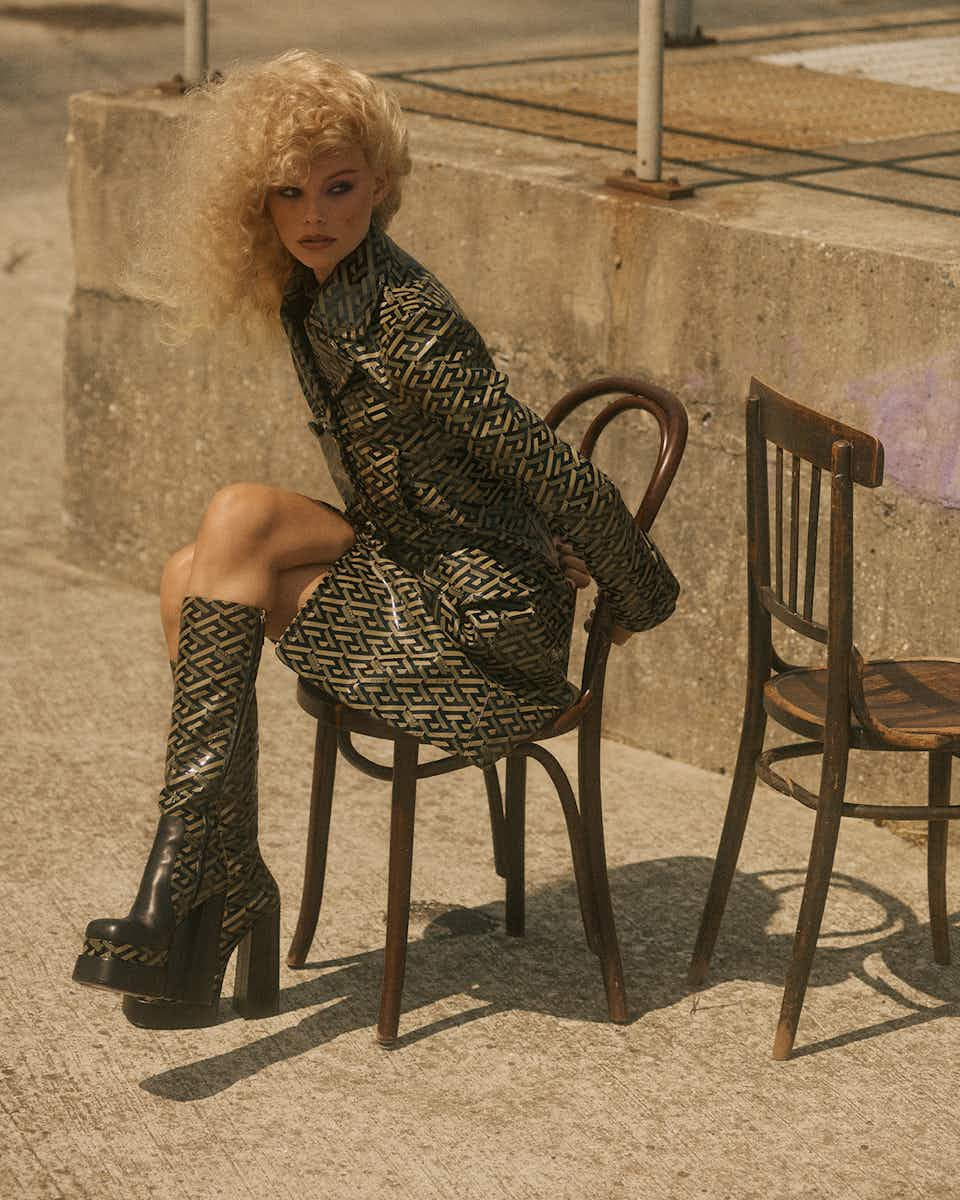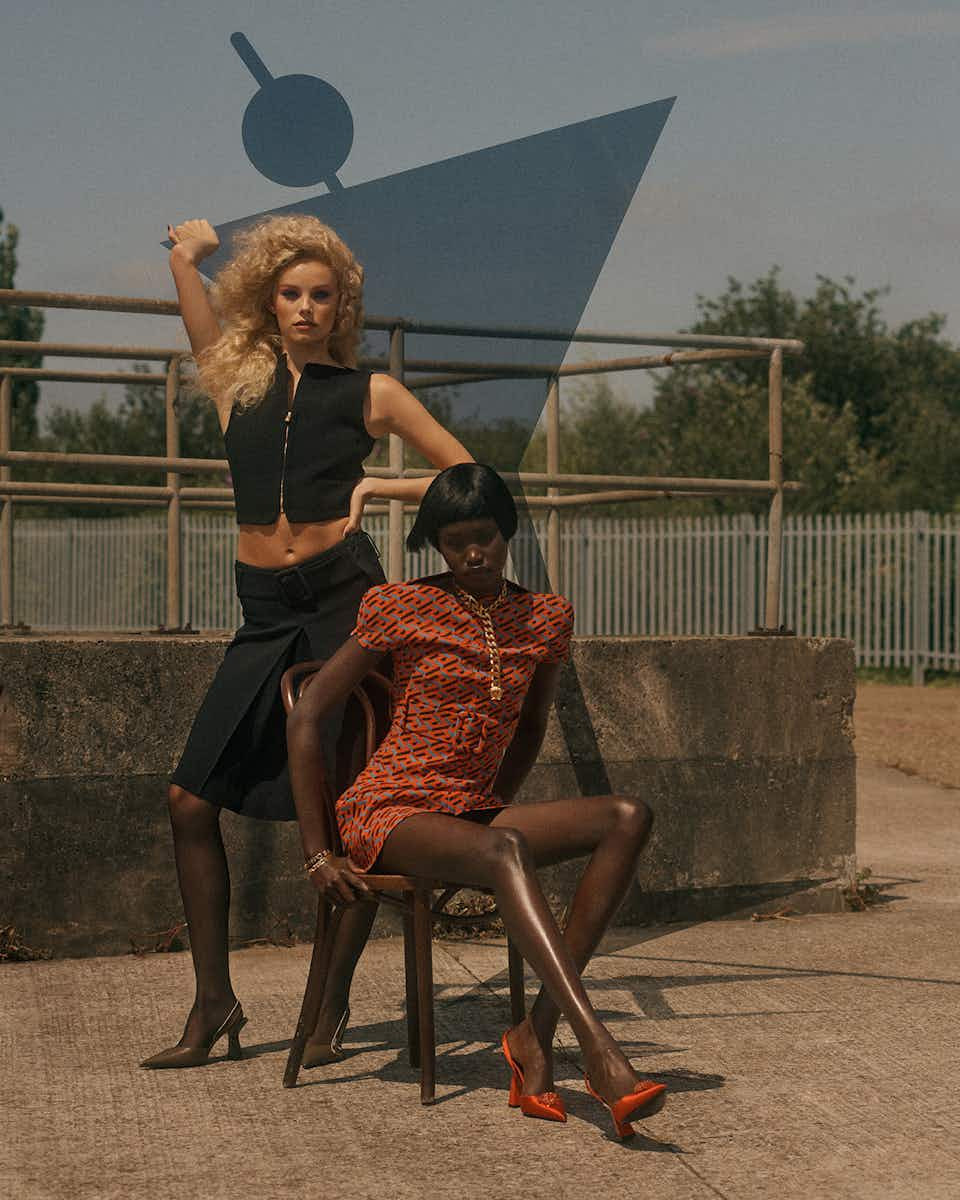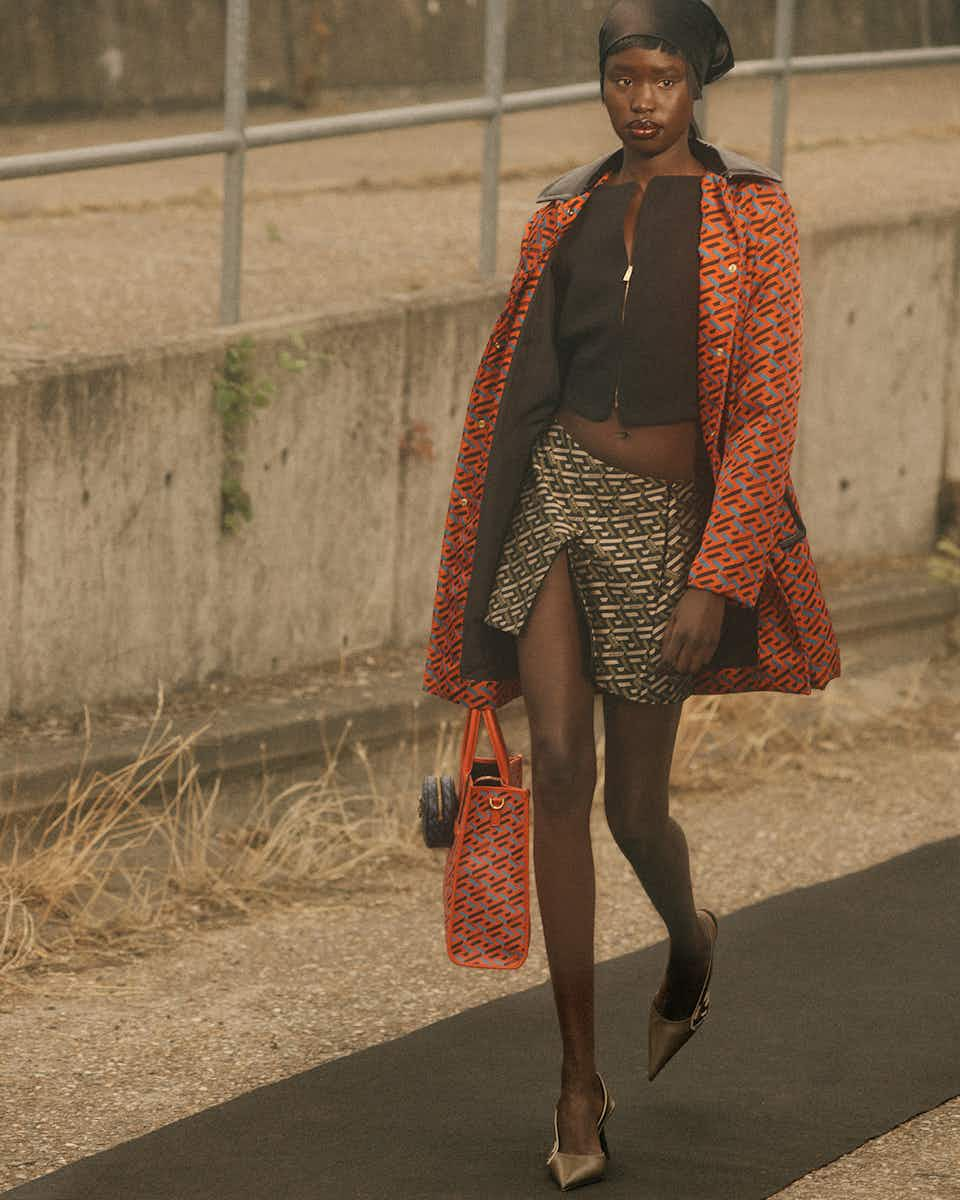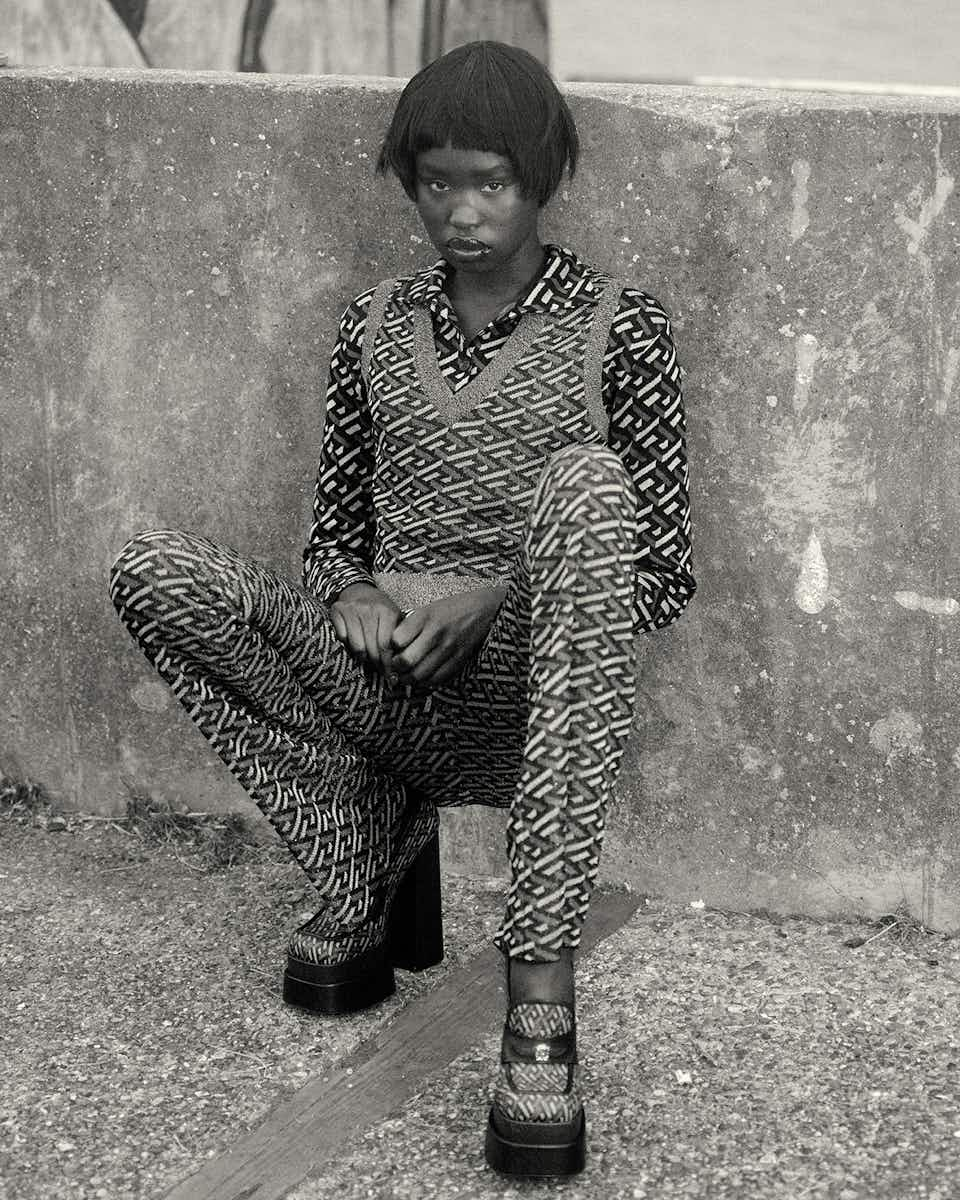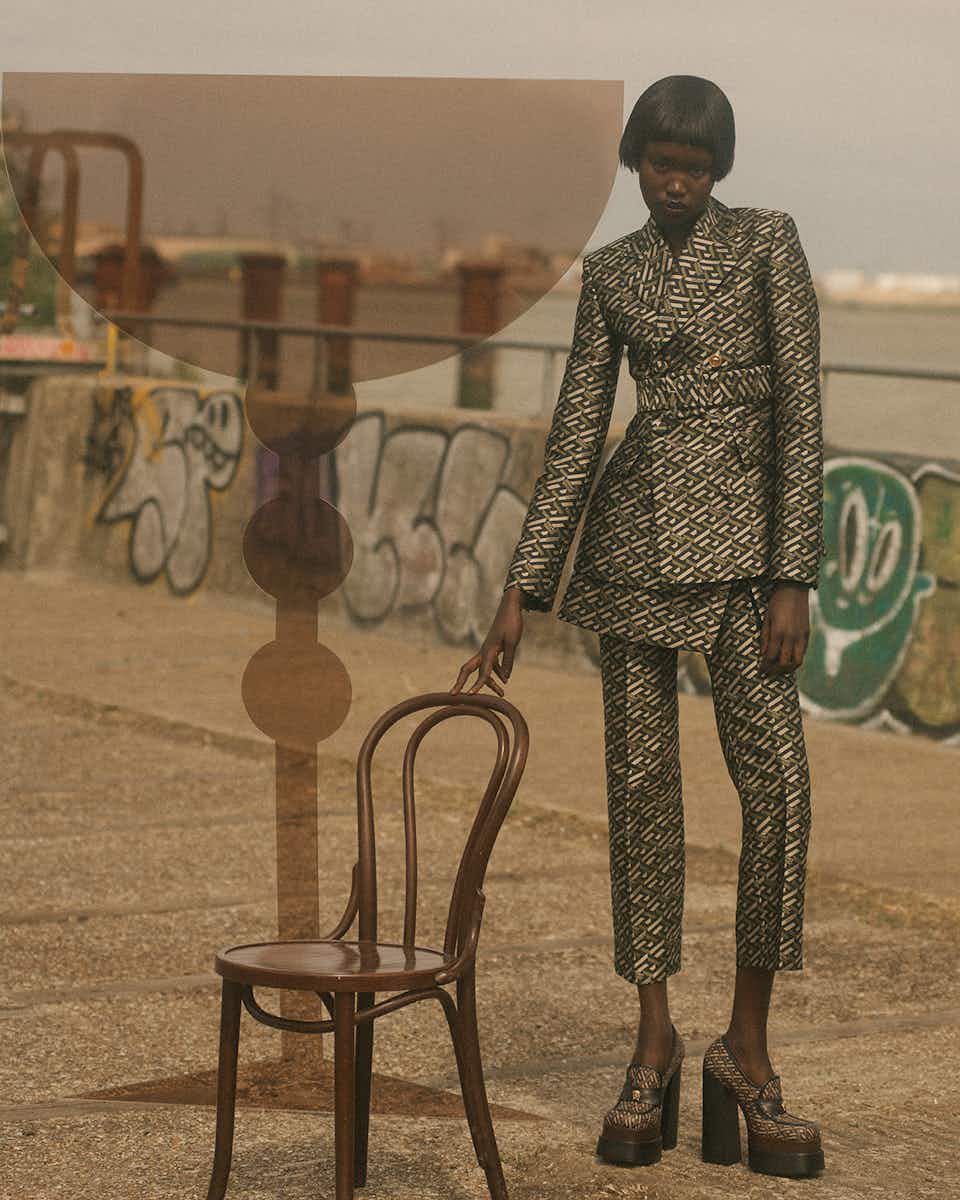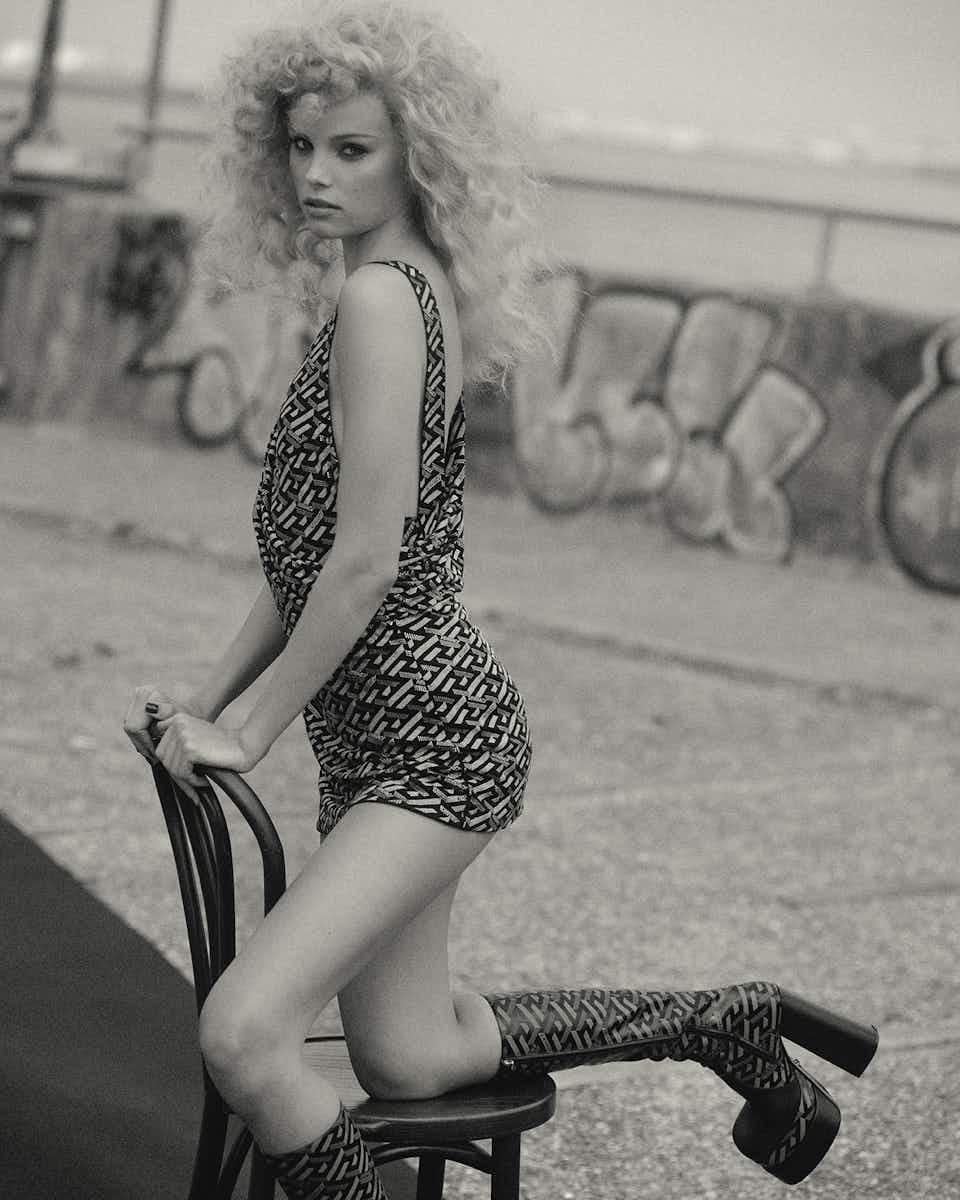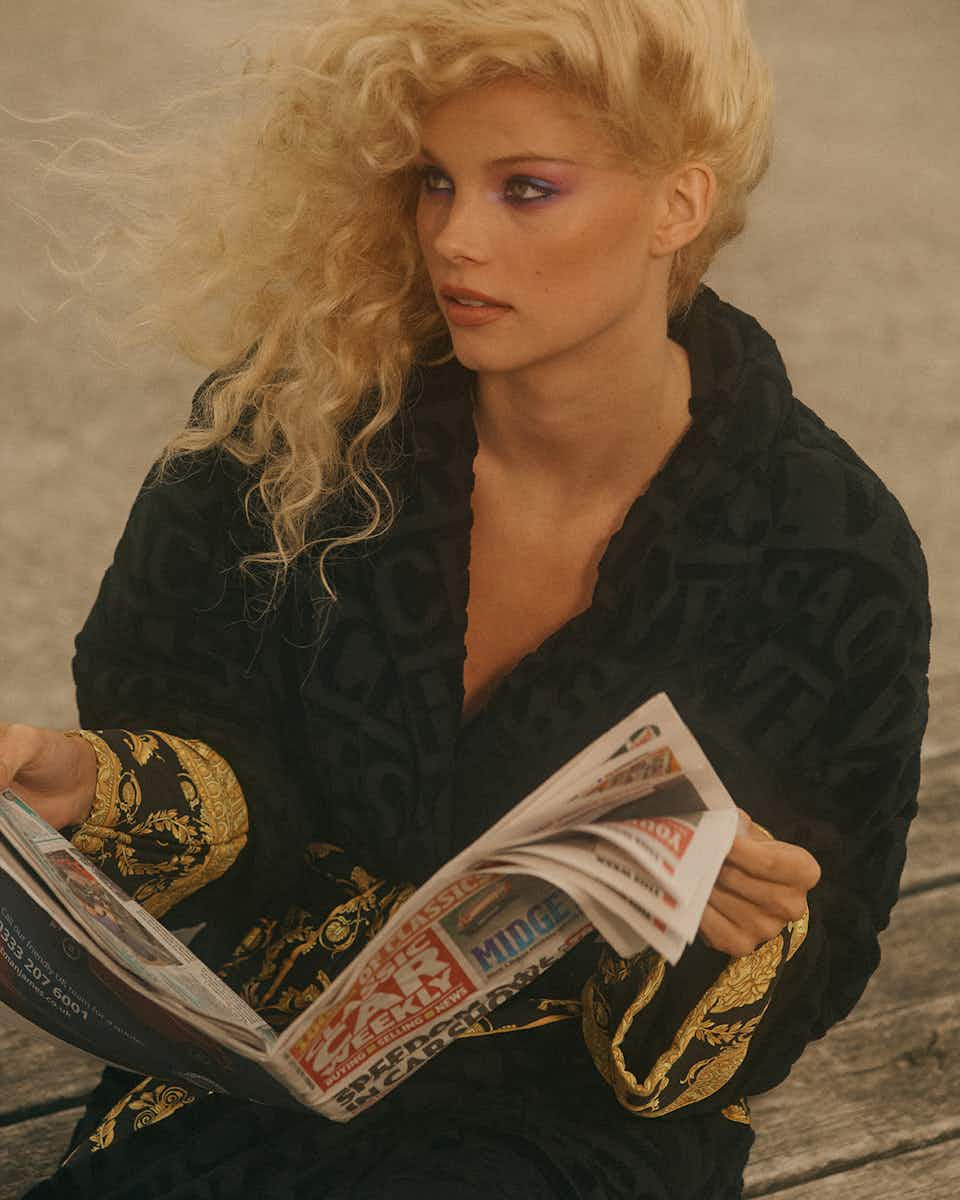 The motif also provides ample opportunity for experimentation with colour, and the collection's palette oscillates wildly from muted, autumnal earth tones, to eye-catching fluro hues. These highlighter shades dazzle most memorably in a series of A‑line minis – modelled by Bella and friends – whose matching satin platforms wouldn't look out of place on Clueless​'s Cher Horowitz. Accessories come in all shapes and sizes, from sensible, folio-style day bags, to the tiniest of cross-body pochettes. These too are emblazoned with La Greca, and can be altered and added-to thanks to colour-clashing modular pockets, shoulder straps and customisable accessories.
Subtle Seventies' accents and the unifying use of the geometric motif, which is layered throughout with playful abandon, give Versace's cast the air of a sprawling, Tenenbaums-style extended family that's dressed to the nines for any ensuing drama.