Vestiaire Collective is calling for a more sustainable fashion future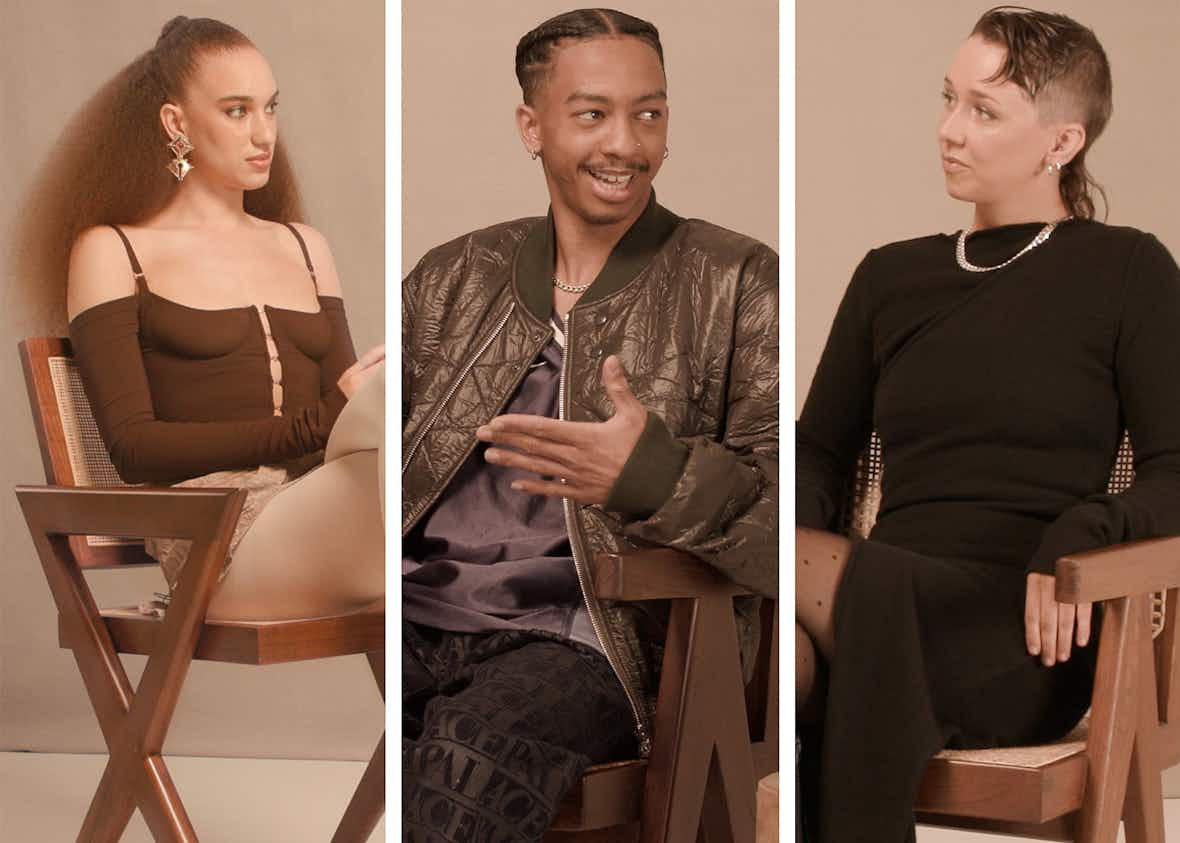 The pre-loved fashion platform has brought together three industry activists – Georgia Moot, Cattytay and Saul Nash – to discuss how they're influencing positive progress as part of its Collective for Change project.

The fashion industry overproduces. Every second, over 4,700 tons of clothing are made, while a truckful is burned or sent to landfill. Now, Vestiaire Collective, the platform for desirable pre-loved fashion, is calling time on fashion waste. By joining forces with a new generation of fashion activists, the platform's aptly titled Collective for Change initiative is redrawing the fashion landscape, reducing waste, opening the sustainability conversation with expert insight and prioritising second-hand luxury.
Heading up the conversation is model and presenter Georgia Moot who was rifling through vintage rails long before sustainability was a headline issue. Taking cues from her childhood, her style splices Y2K classics like diamanté logo tees, low-rise cargo pants, and cut-out corsets with pre-loved pieces from brands that pull heavily from the same era: Ottolinger, Nensi Dojaka, and Charlotte Knowles. Throw in some archive Gaultier and Galliano and Moot's wardrobe is wrapped up; promoting an approach to style that meshes fashion history, emerging talent, and circularity.
Pulling the industry into the future is Cattytay, co-founder of the Institute of Digital Fashion and founder of DIGI-GXL, a community of womxn, trans, intersex and non-binary digital designers. A self-taught designer inspired by PS2 games and bored by the physicality of fabrics, she was at the forefront of fashion's embrace of the digital aesthetic in 2017. Not only has her work transformed the broader fashion aesthetic but it's cutting out the need for wasteful sampling. Digitally focused yet inspired by the physical, Catty is looking to the emotional signature of pre-loved clothing to inform digital vintage, pieces that collect memories and characteristics of wear.
At the other end of the same spectrum, designer and choreographer Saul Nash is motivated by the physical – his clothes are cut to understand how the body moves. In a sector dominated by performance synthetics, Nash is investigating and changing the fabrics from which his lightweight, functional pieces are made. He's introducing recycled fabrics and deadstock, communicating both his successes and his areas for improvement to open up an honest approach towards environmentally-focused production.

We asked each fashion activist to select their go-to Vestiare Collective item. From Marc Jacobs to Jordans, check out their selects and fascinating histories, below.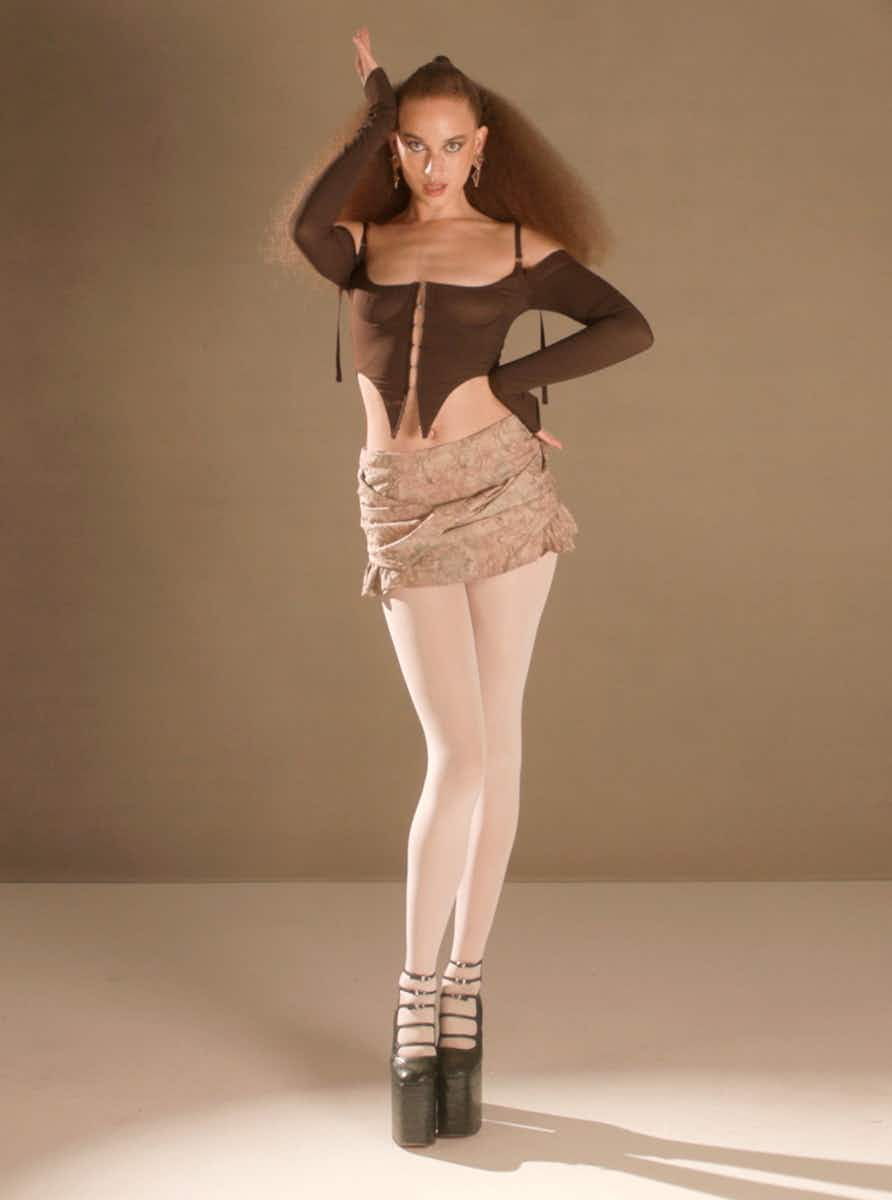 "I have a real love of finding pieces that have a historic meaning or an aesthetic that I was really drawn to in my childhood. I just think Marc Jacobs in general has produced a lot of amazing, iconic pieces. And especially now with Heaven, it's coming back in a very cultural way. There's an attitude now, after the year we've had, which is really fun and not so serious. Where am I going? I don't know. But I can wear these shoes and they're just an iconic moment. They're everything."
– Georgia on Marc Jacobs' iconic shoes

A little history on the Marc Jacobs Lili platforms
The debut: Measuring in at seven inches high, the Lili platform made its runway debut in Jacobs's AW16 runway show, worn by both Lady Gaga and Kendall Jenner.
En Vogue: Taylor Swift casts off her carefully crafted sweet, girlish image in Vogue​'s May 2016 issue, teaming a sheer and sequined Marc Jacobs dress with jet black Lili shoes, photographed by Mert and Marcus.
On board: Dua Lipa pairs archival Prada and MiuMiu with the Lili platform in her Titanic meets The Great Gatsby-inspired music video for We're Good, released February 2021.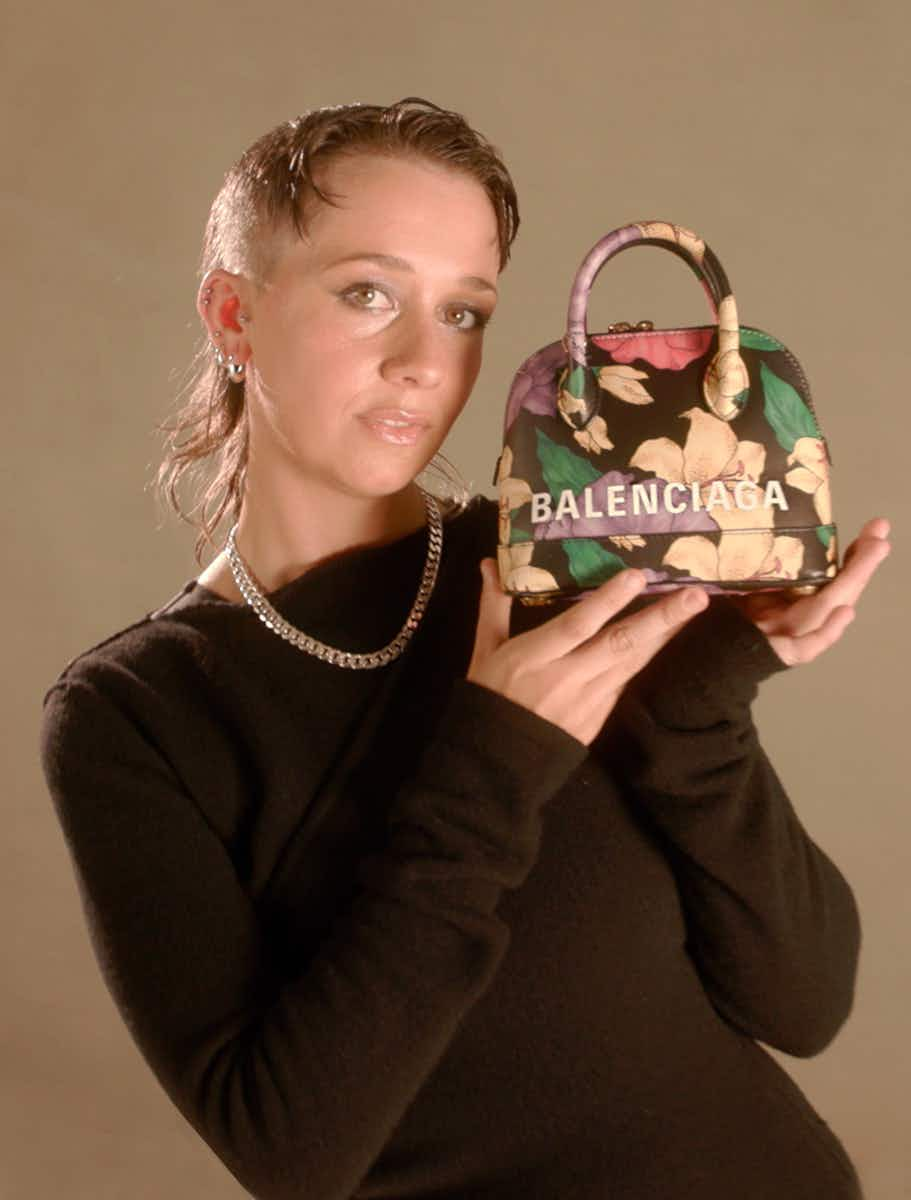 "I'm very much inspired by the club and going out and wearing outrageous things. My identity is very masc, I can do trainers and a binder, and I feel comfortable. But if I'm going to do femme then I really do it, and this bag is just cute, what can I say? I wear all black everything but if I'm ever going to wear colour, it's going to be a little accent like this."
– Catty on a pop of colour in the shape of a Balenciaga bag

Balenciaga Ville bag key moments
Classic, reimagined: The world first meets the Ville top handle bag within the pre-fall 2018 collection. Classically formed, ​'Balenciaga' stamped across the front in bold white lettering is the Gvasalia twist.
A new face: The timeless, fuss-free silhouette of the Ville provides the perfect canvas for the playful Balenciaga x Hello Kitty collaboration. Male models carry pink, white and black iterations of the Hello Kitty Ville, complete with 3D bow, down the SS20 runway.
In bloom: A quickly established classic, the Ville is a confirmed part of the Balenciaga stable of accessories. It receives a vibrant update for Resort 2020 in a punchy all-over floral print.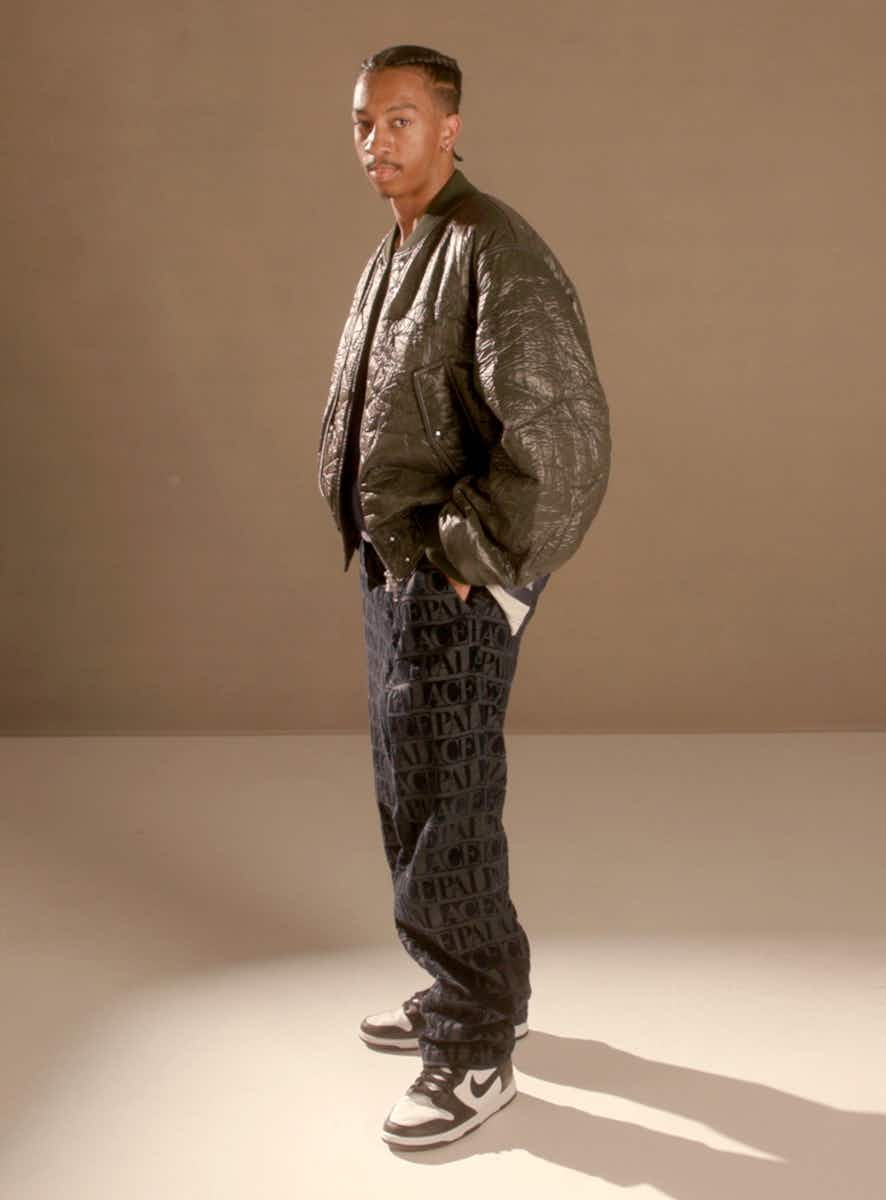 "The late ​'90s, early 2000s was my reference point for menswear. I lean in on references I grew up around and I think it's the emotional connection and my memories that drew me towards Nike. I've seen them go in and out and now they're making a comeback. There are a lot of clues in the past which can help you create the future."

– Saul Nash on his love for Nike
The rise of the Nike Dunk
Birth of an icon: Designer Peter Moore evolves the Air Force 1 by creating a mash-up of key Nike Basketball shoes — the Air Jordan 1, the Terminator, the Legend. Originally called the ​"College Color High", the Nike Dunk debuts in 1985.
Culture crossover: Nike seizes upon the skateboarding community's adoption of the Dunk — loved for its durability and versatility — by releasing the Dunk SB in 2002, with skate-specific features like padding and traction.
Back to its roots: After collaborations with Off-White, Travis Scott, and Stüssy to name a few, the Dunk celebrates its roots with the Nike Dunk High 1985, bringing back the original silhouette for 2021 with a chunkier sole and an acid wash finish.
Director and Editor: Millie Gray
Creative Director: Clara Goodger
Executive Producer: Rosanna Gouldman
Producer: Rose Darkins
Project Manager: Rachael Bigelow & Victoria De Zanche
DOP: Jake Erland
AC/​Focus Puller: Ruben Neviazsky
2nd AC: Antonius Cramer
Trainee: Emilio D'Costa
Sound: Steve Partington
Set Designer: Josh Thompson
Stylist: Borys Korban
Hair: Pal Berdahl
Hair Assistant: Tommy Stayton
Make-up: Iga Wasylczuk
2nd Editor: Josh Church
Grade: Stef Colosi
Audio Mix: Oli Pearson
Composer: Cal Swingler

Talent:
Georgia Moot
Catty Tay
Saul Nash

More like this