Vivienne Westwood SS22: English pirates and an homage to the sea

Self-referential and British as ever, this season Vivienne Westwood embraces nautical themes in Save Our Souls, an exuberant collection inspired by Queen Elizabeth I and her own SS98 show, Tied To The Mast.

As the reality of climate change looms ever closer, the onus is increasingly on us to stop buying fast fashion, cut down on waste and hold the government accountable for their part in one of the world's most urgent crises.
Vivienne Westwood knows that all too well, ardently campaigning for a climate revolution and calling for upheaval of the status quo across the fashion industry. Today, she presented her SS22 collection, Save Our Souls, with her unofficial motto: buy less, choose well, make it last.
The digital presentation ran with a decidedly nautical theme peppered with references to Westwood's SS98 collection Tied To The Mast, which saw models come down the catwalk in distressed corsets, striped, flared trousers and Elizabethan updos. In Save Our Souls, models were propped up against shark heads, stood atop piles of mooring rope and even posed with paddle boats lifted up above their heads.
Westwood doubled down on her signature corsetry here, most of was which long-sleeved and off-the-shoulder, with fabric gathered around the chest in black, blue and white hues. Others came knitted with keyhole cut-outs or shimmered in the light, zipped up the front.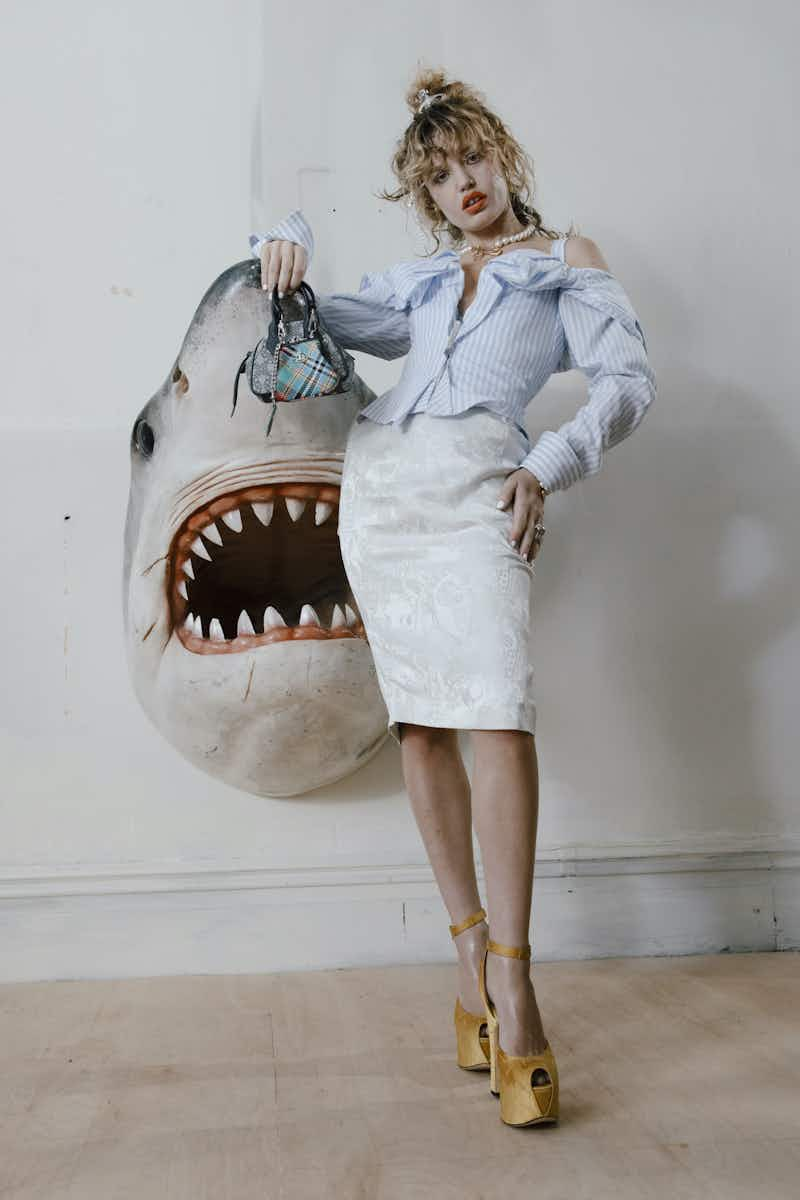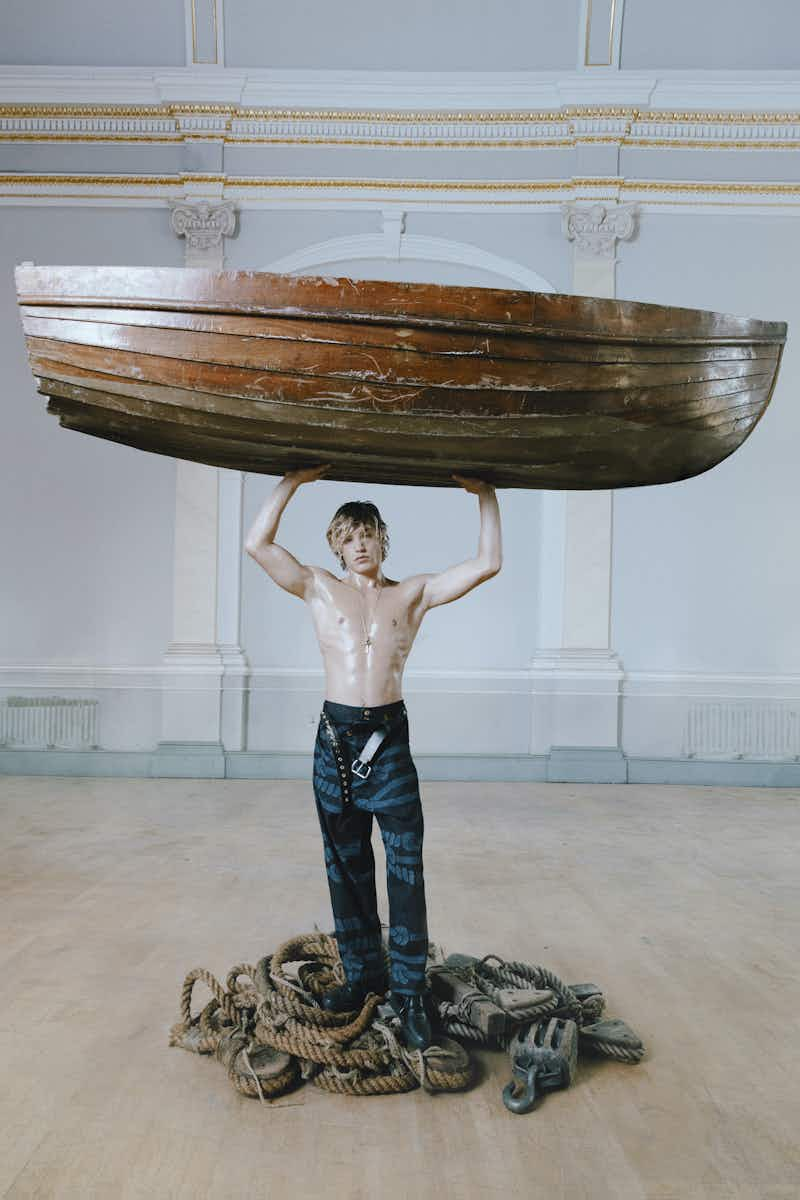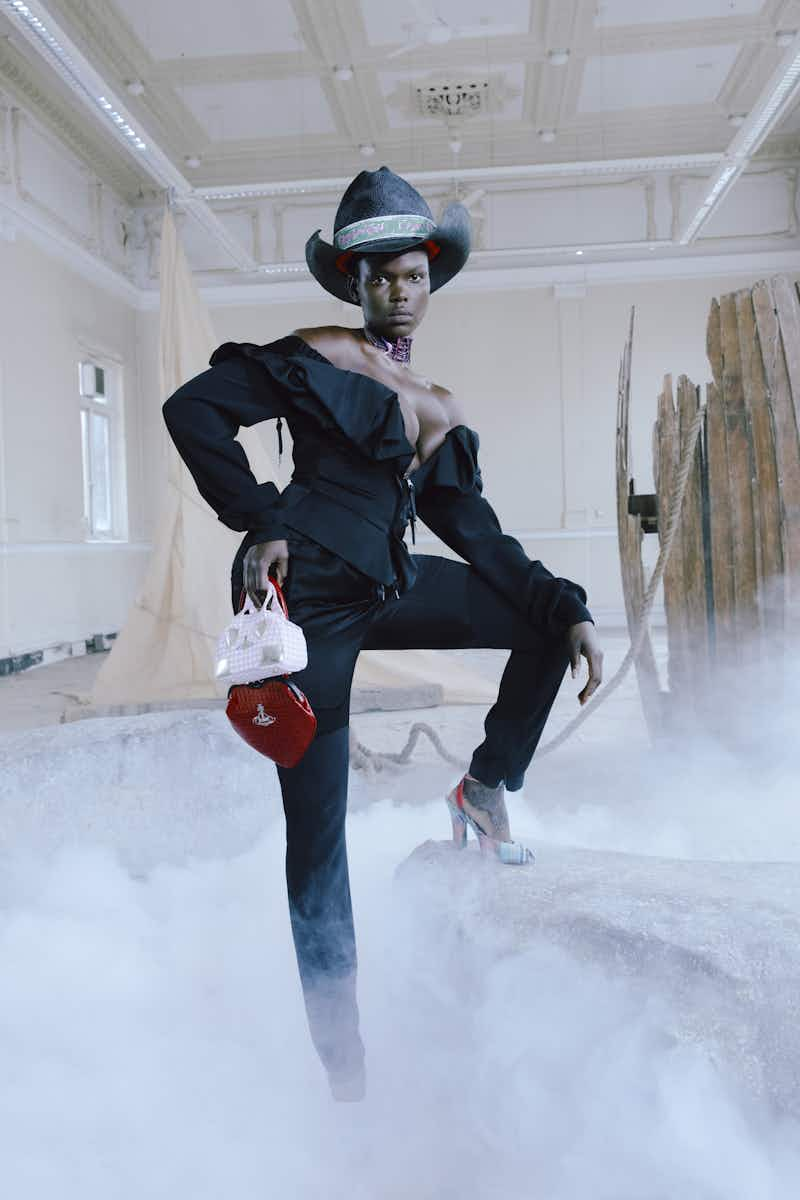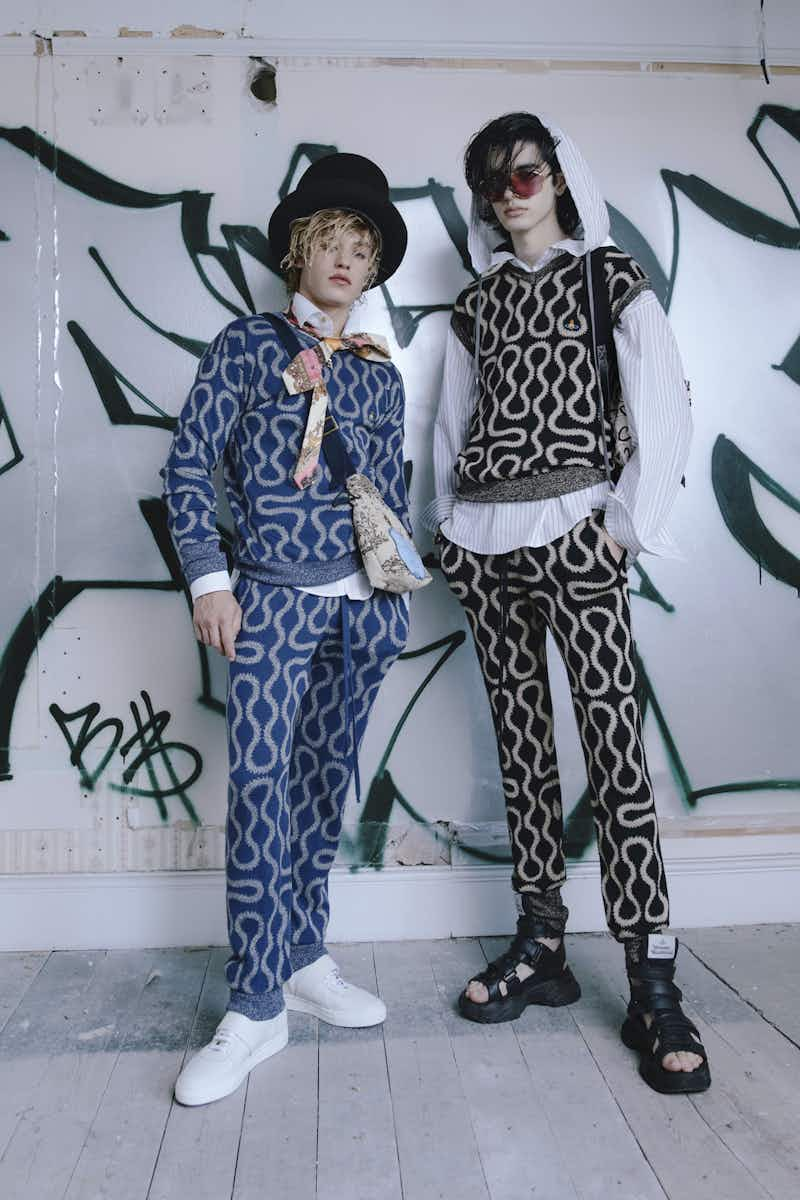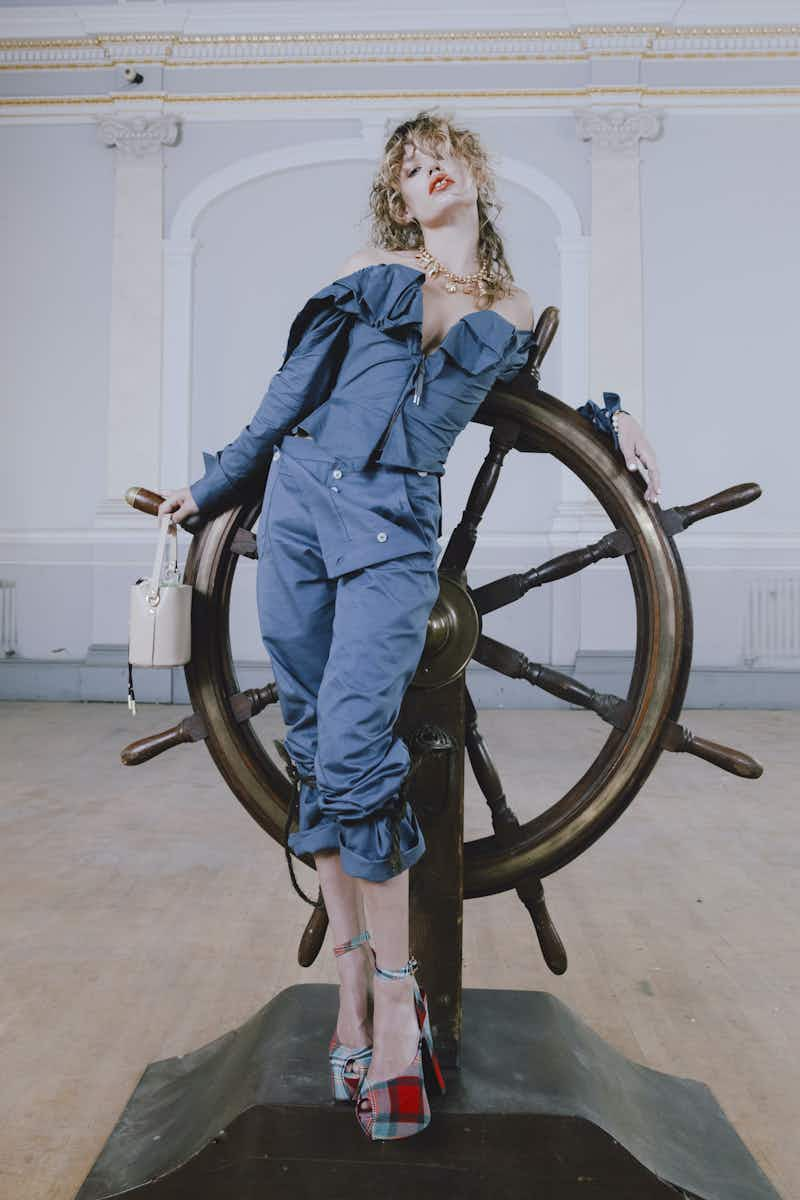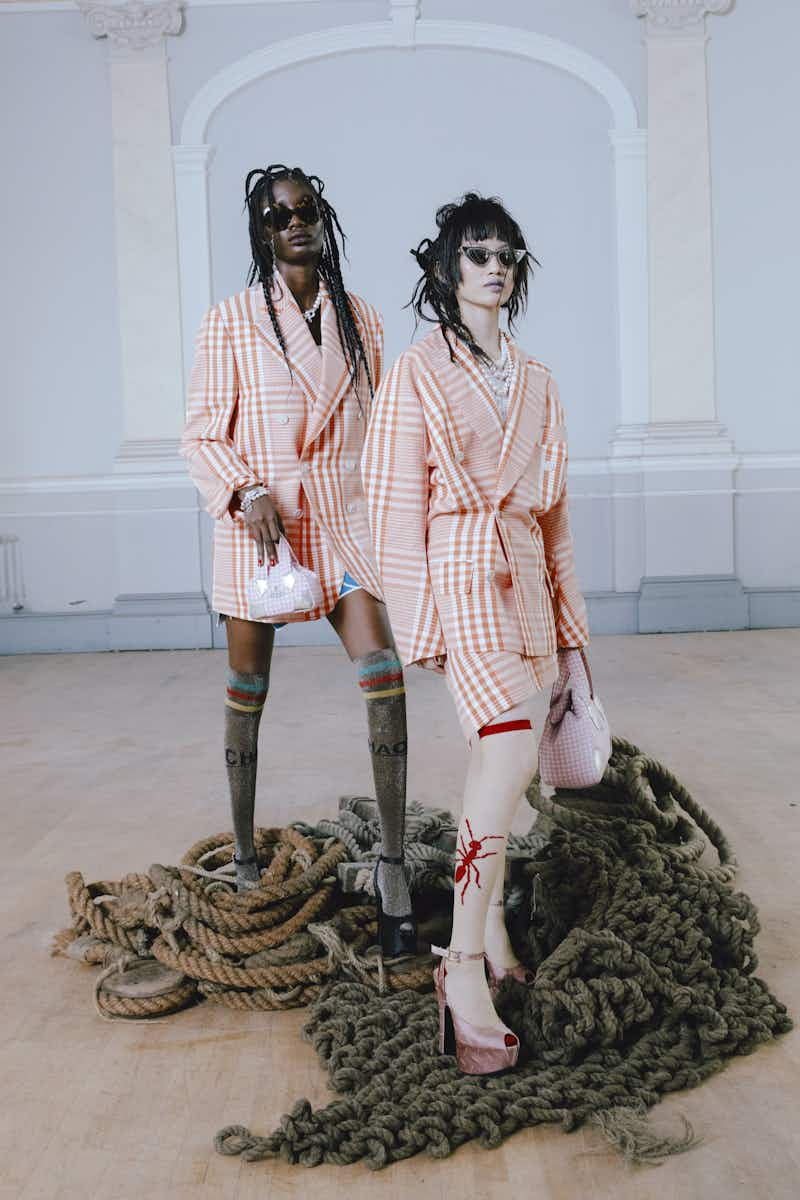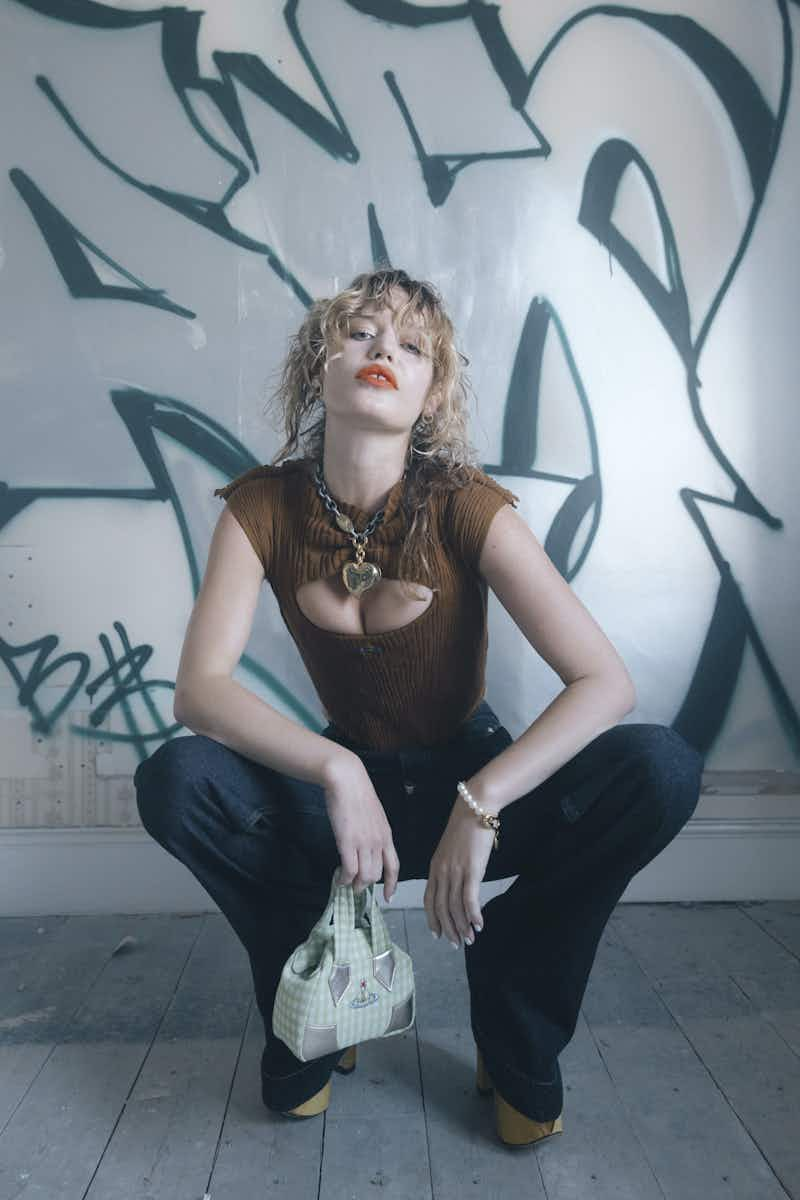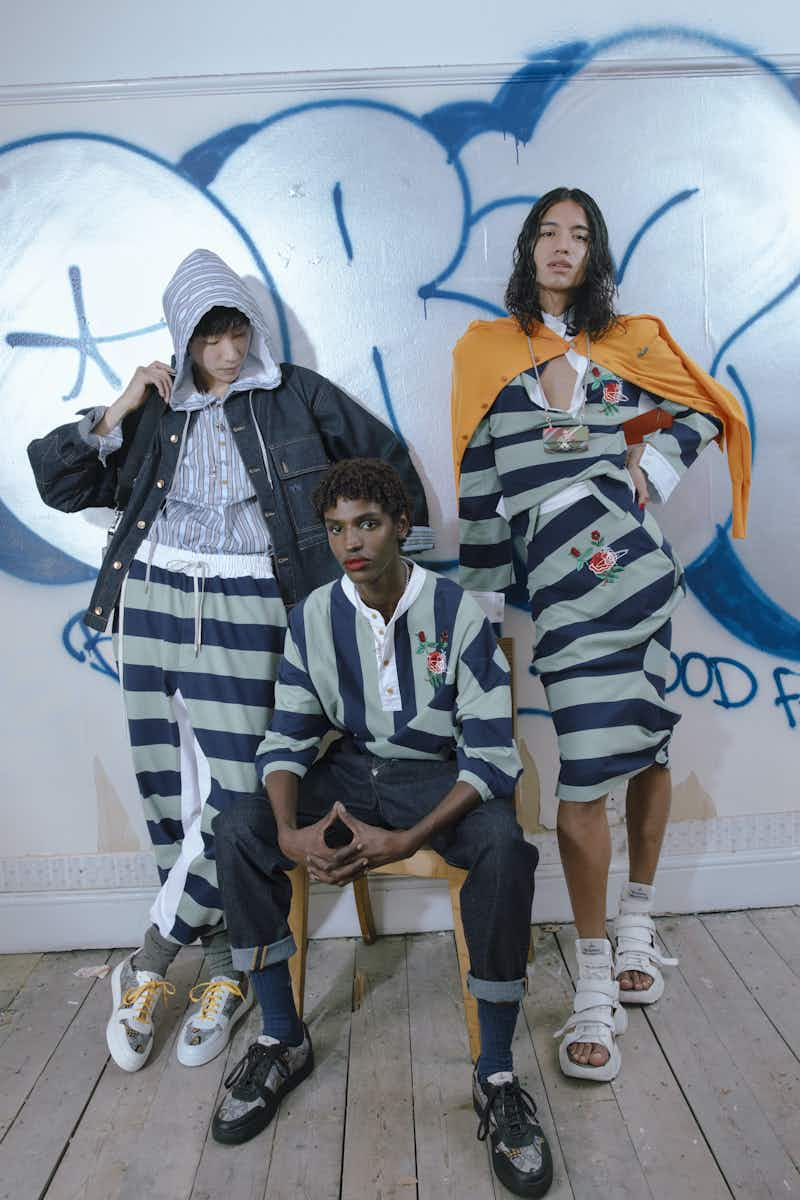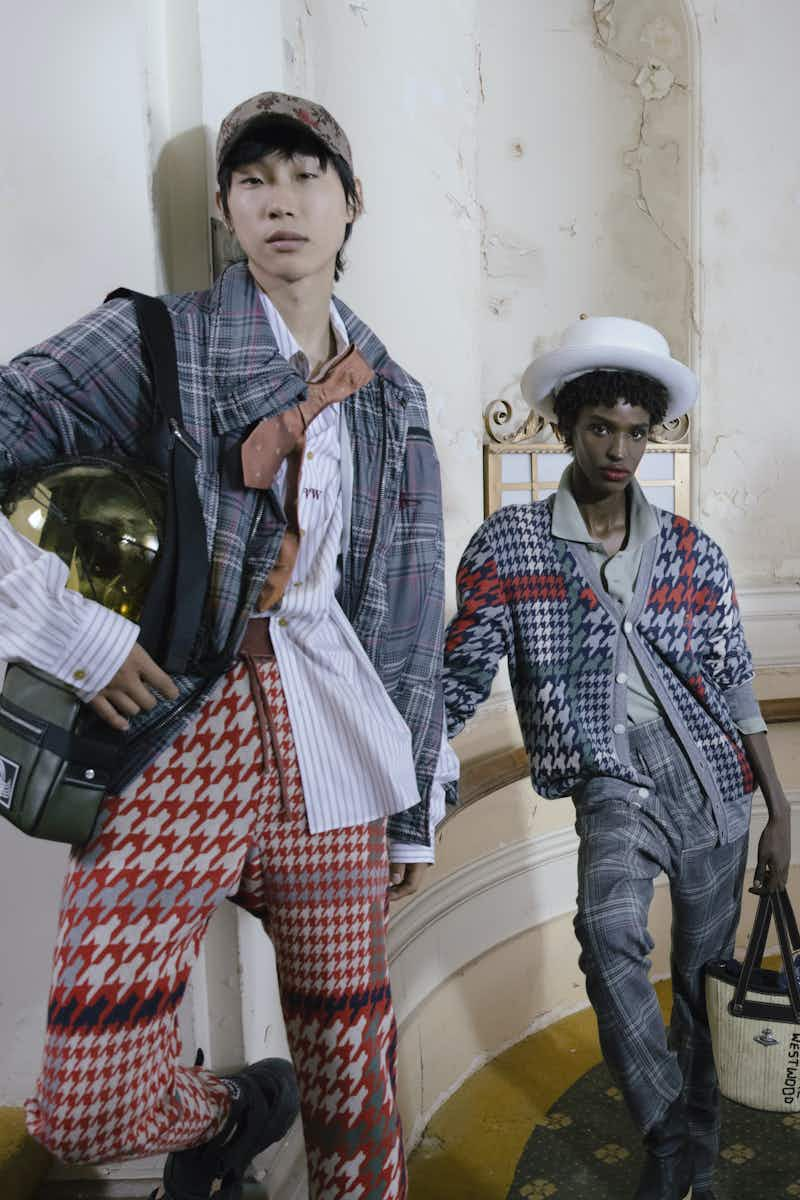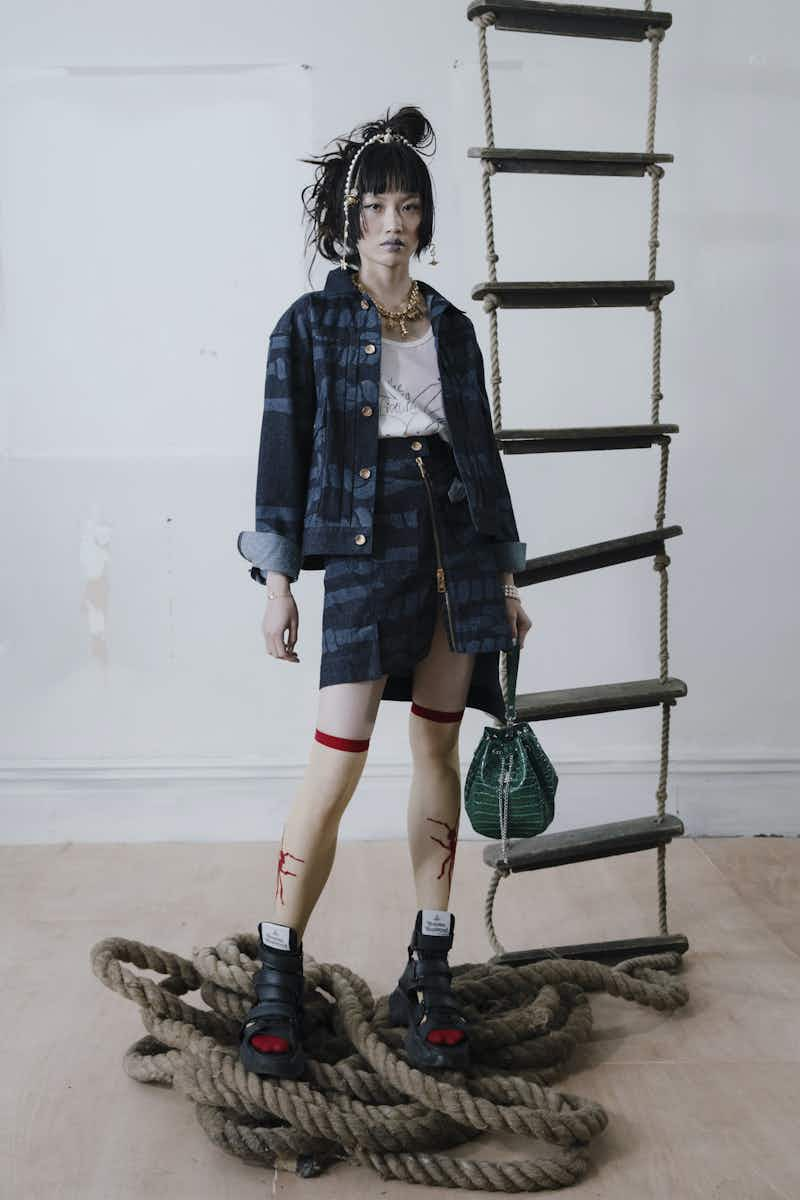 Skirts and dresses were accessorised with sheer, knee-high socks and platform heels or chunky sandals, and much of the collection's fabrics were recycled and reused. As for the knitwear, it was made using regenerative farming techniques (buy less, choose well, make it last, as Westwood says).
Stripes wound their way around jersey trousers and matching rugby-style tops, while tartan and dogtooth adorned suiting, knitted vests and cardigans. Rope patterns were stretched out across shirts, denim and knitwear alike, inspired by Westwood's punk roots, English pirates and the havoc they could wreak across faraway shores.
As it turns out, the inspiration for the collection's by-the-sea theme came from much closer to home. In the show notes, Westwood describes Queen Elizabeth I and the Europe she ruled over as one of Save Our Soul​'s running references, nodding to Tied To The Mast.
Westwood decided to reimagine this era and turn it on its head. As a result, the clothes undergo a sea-change, in an ​"efficient" collection ​"reduced to its minimum but containing everything you need", without compromising on the rich textures, silhouettes and playful Westwood-isms the British designer is renowned for.


More like this