A Y‑3 love letter to Berlin

Featuring the likes of Tricky, LA Timpa and Bill Kouligas, the latest campaign from adidas and Yohji Yamamoto's collaborative label doffs its cap to the energy of Germany's capital city. We spoke to the two Berlin-based image-makers behind the campaign: Lengua and Thyago Sainte.
Ever since the fall of the Wall, Berlin has harboured some of Europe's headiest cultural exports. Indeed, its underground teems with DJs, producers and labels, churning out techno and hordes of freshly spawned sounds and genres to make the city dance. Drawn by the city's unique pace of life, this international tribe of movers and shakers flit between clubland and sprawling greenery, living and creating on their own terms. If you didn't know their names before, then let Y‑3's FW23 campaign be a timely introduction.
Lensing a collection steeped in street-ready athleticism and comfort, Berlin-based photographer Lengua spotlights seven scene kingpins in a direct and intimate story of high-contrast shots. Chiming with Yohji Yamamoto's black-and-white palette and sculptural designs – think puffball sleeves, off-kilter cuffs and gossamer fabrics banded with adidas' signature stripes – his shots are joined by Brazil-born video director (and fellow Berliner) Thyago Sainte's arresting short, which follows the musical mavericks through green pastures, Spätkaufs (offies to us Brits) and derelict landscapes. Throughout, the talents unpack their love for a city they call home.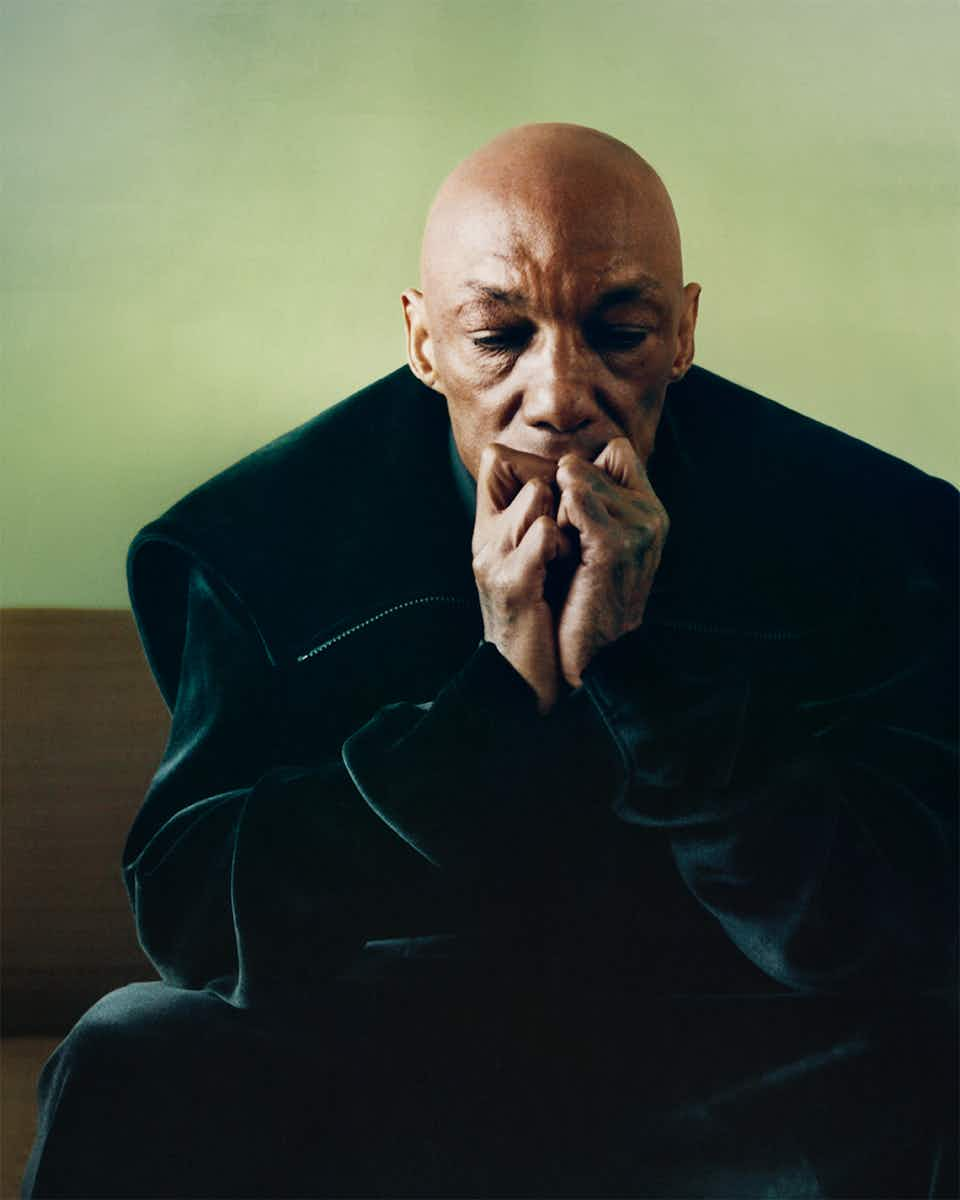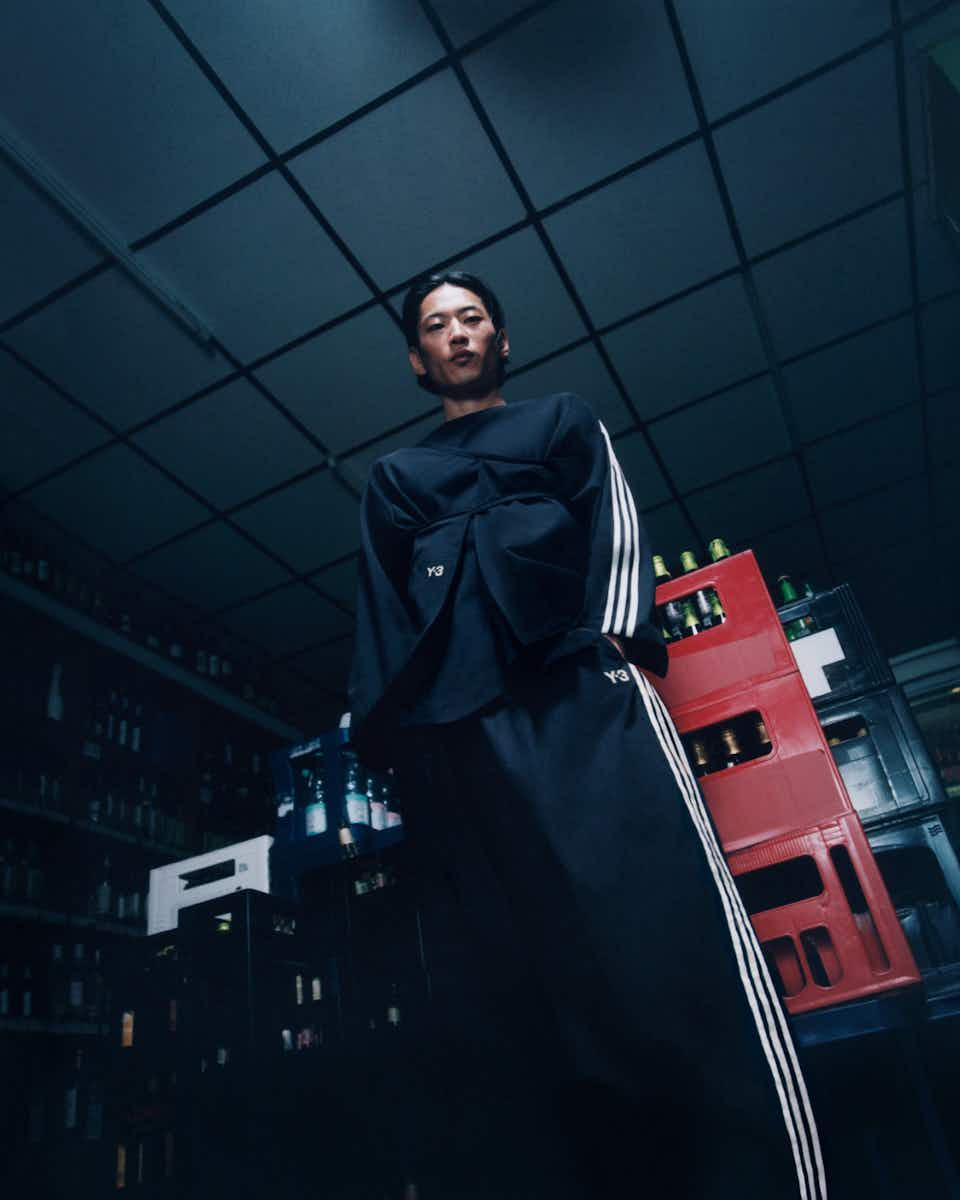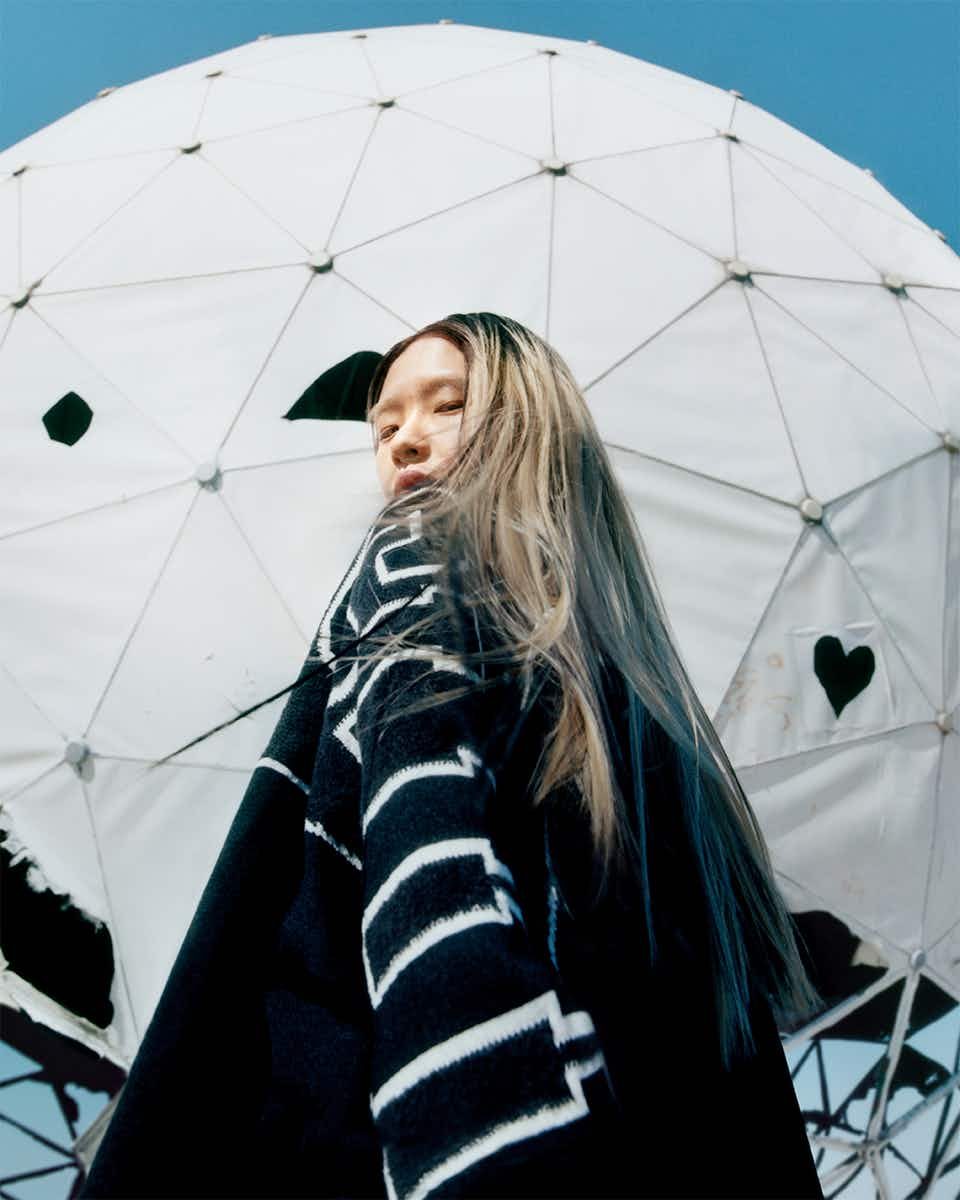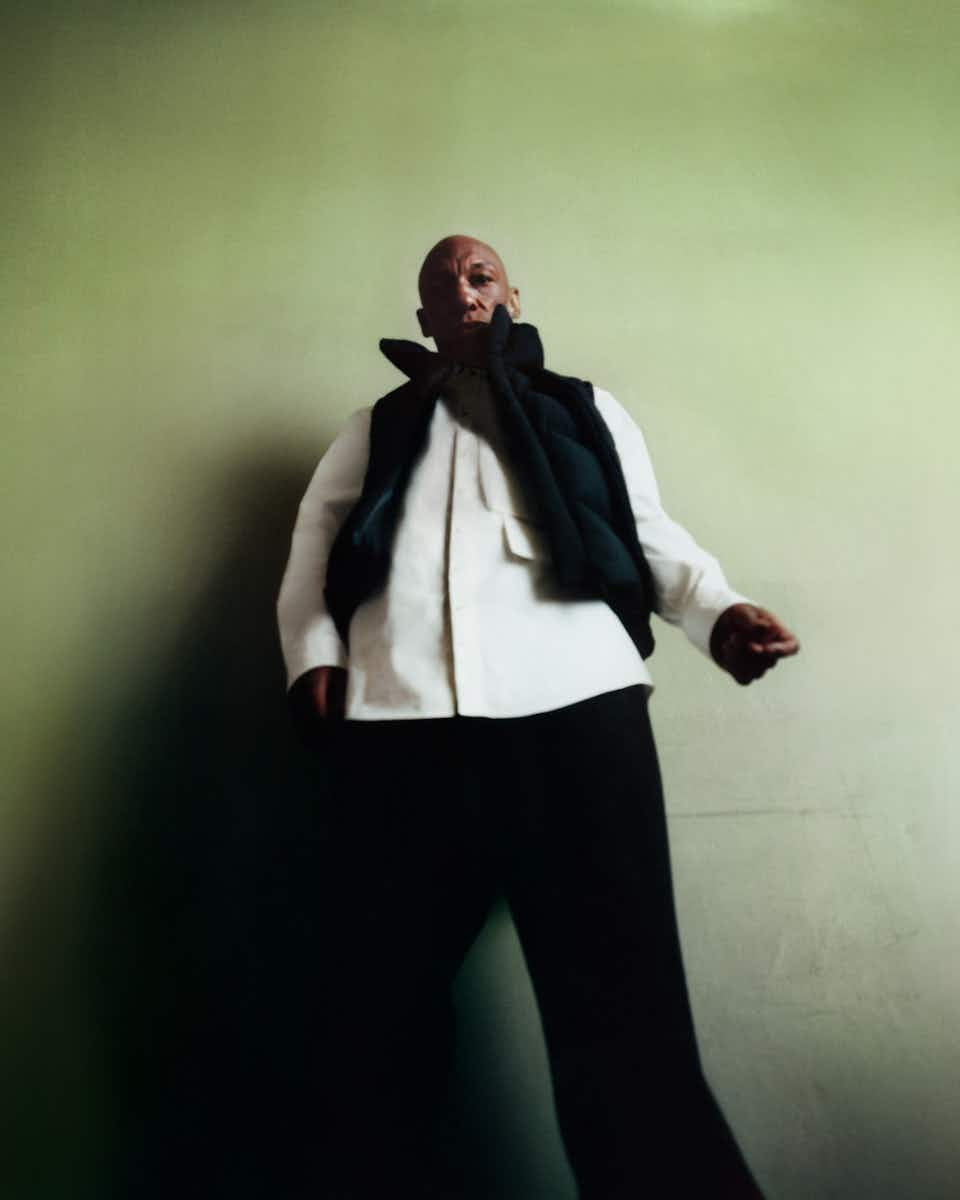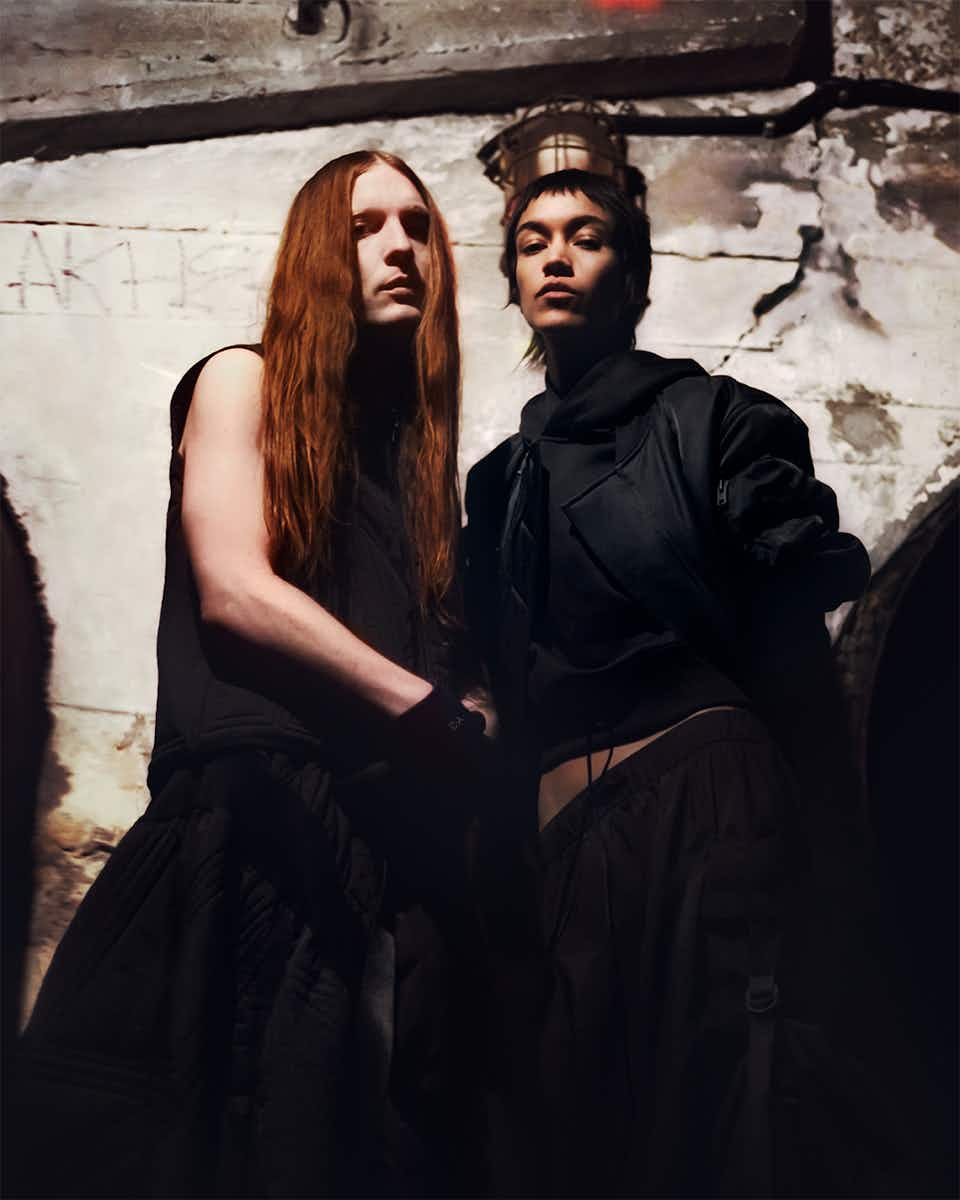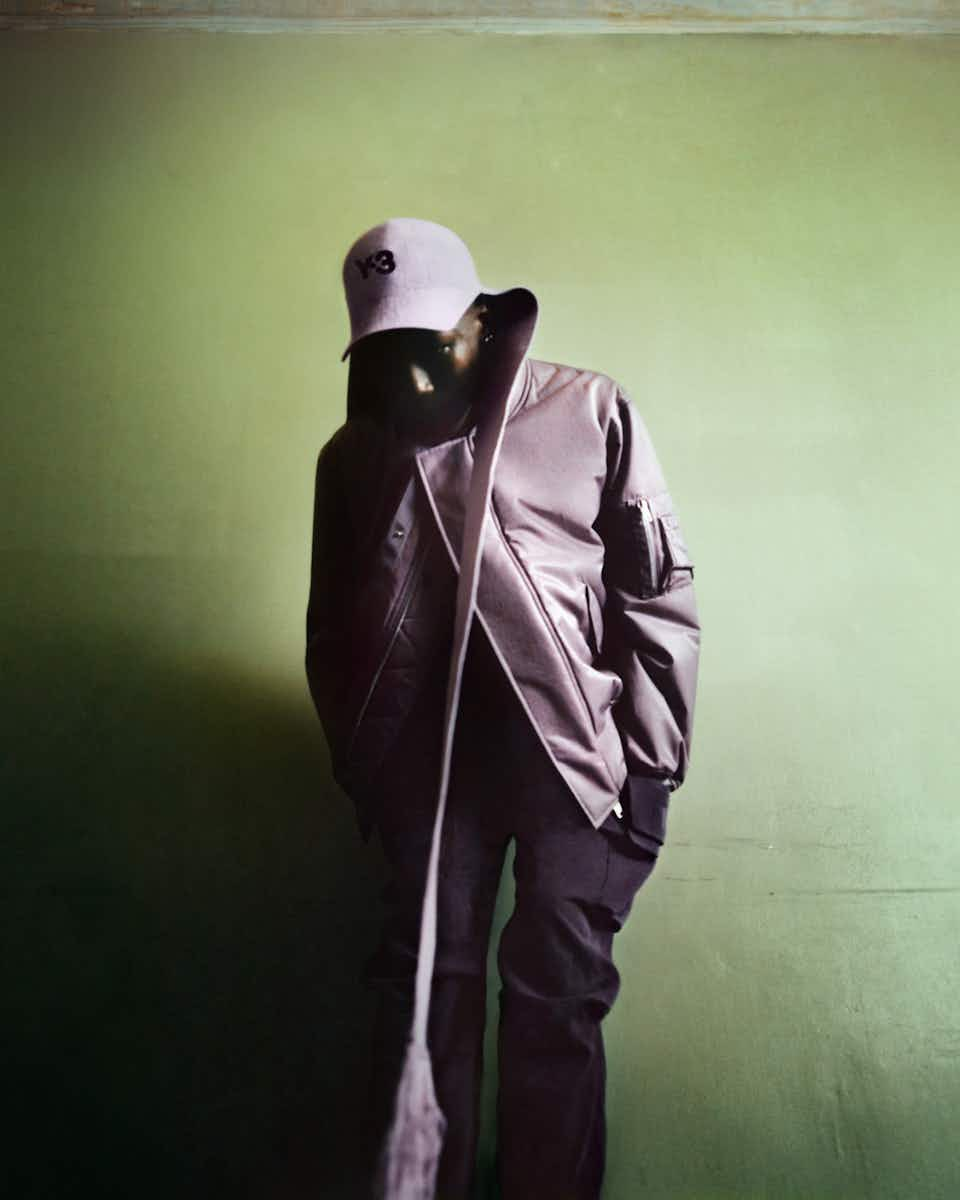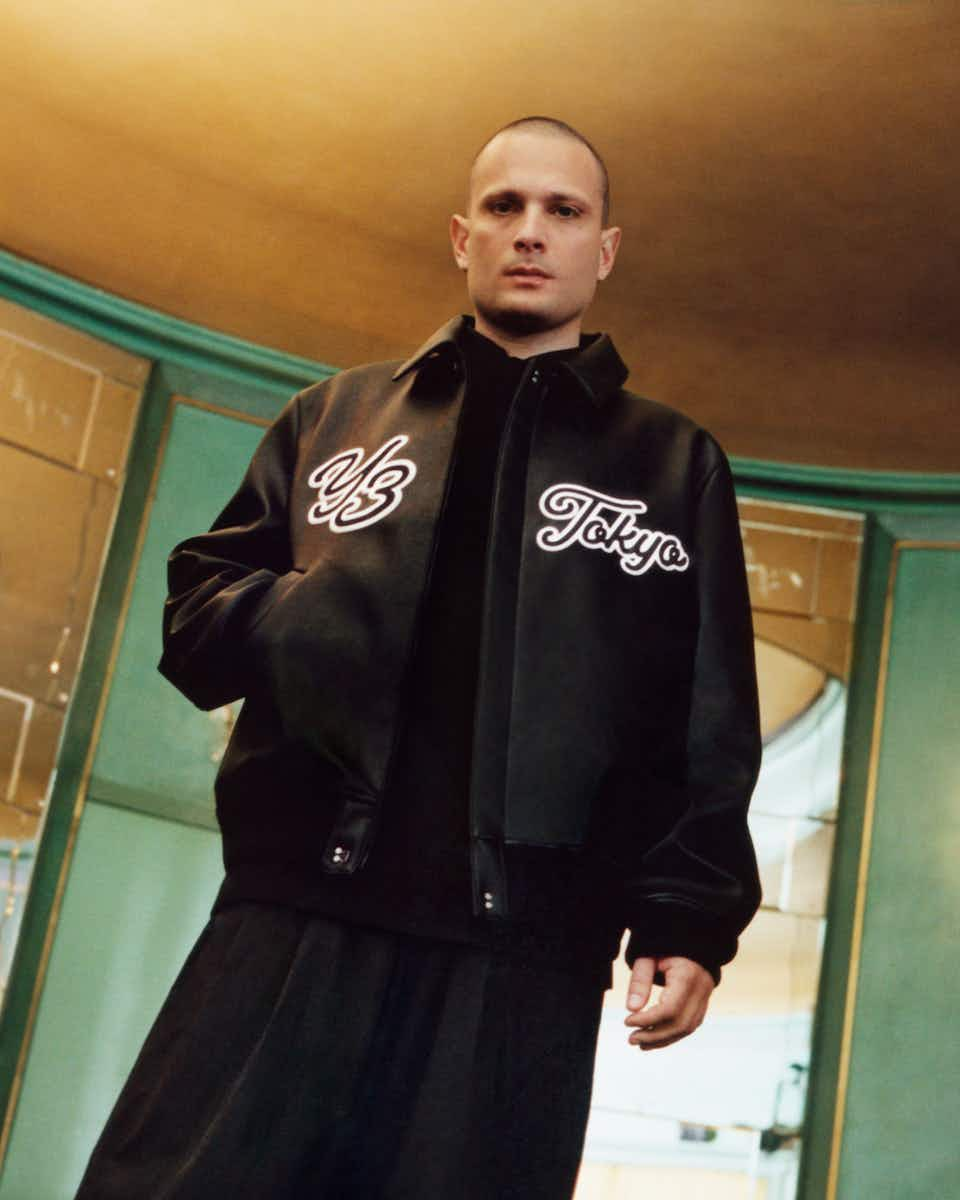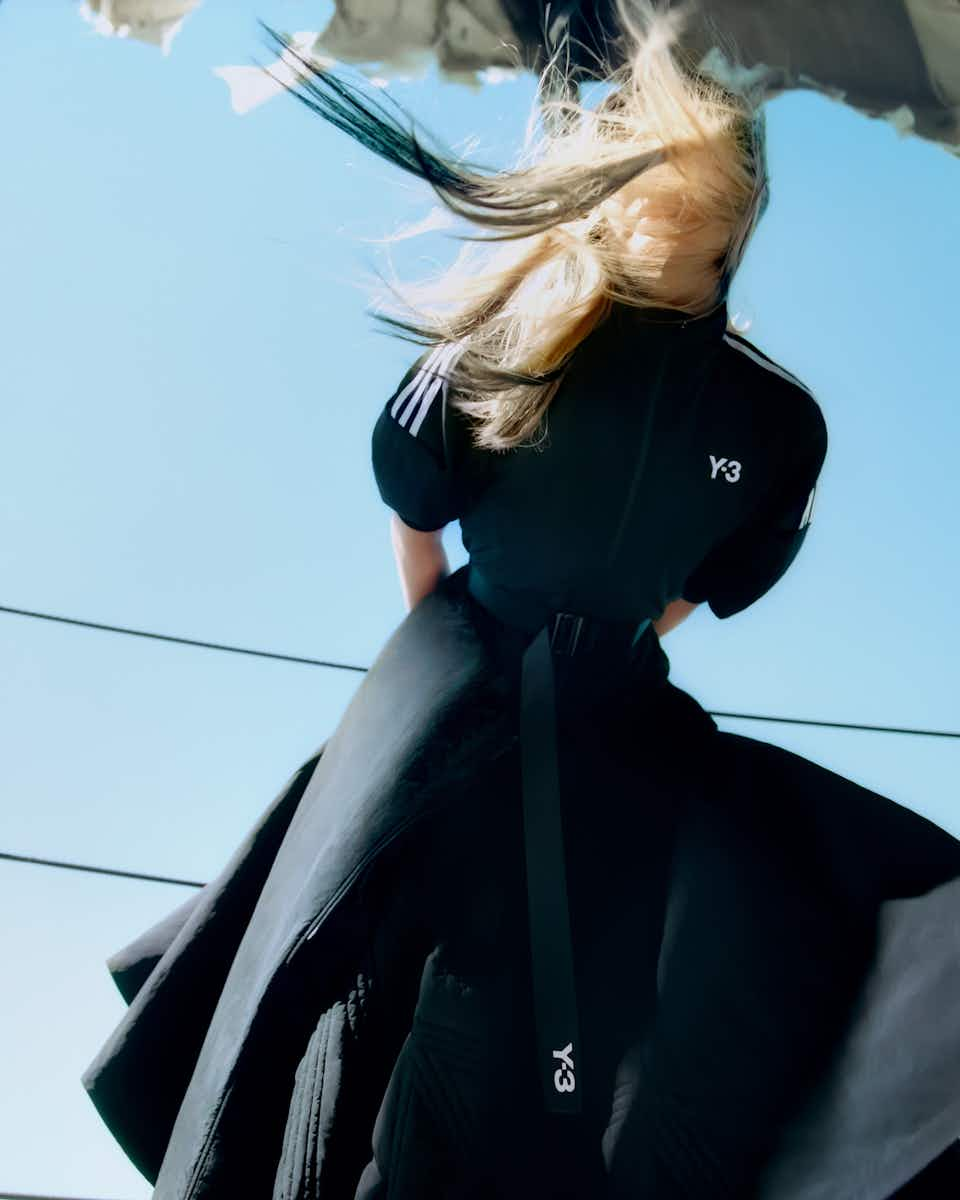 Running the gamut, the campaign taps Bristolian trip-hop pioneer Tricky, Toronto-raised downtempo doyen LA Timpa and DJ and designer Bill Kouligas plus a slew of rising stars. Look out for selectors Dmitra and Soraya, the power duo behind Kontinuum Productions, a roving events and performance outfit; producer-cum-selector Tobias (AKA Why Be), the Danish-raised Korean blending ballroom and Fetty Wap edits in proudly choppy mixes; and Mobilegirl, the queen of bootlegged pop-bops and video-game soundbites segueing from 50 Cent to sped-up Nicki Minaj. Together, they form a roster reflective of Berlin's musical and geographical breadth. That's no small feat.
To see in the campaign and collection, we caught up with Thyago and Lengua to hear what went down on the shoot, plus what they love about Berlin and its finest musical inhabitants.

How did you choose the locations for this shoot?

The decisions were made through considering what I believed to be a legitimate or intimate experience of this city. Additionally, I took into account the collective outside perception of what Berlin represents – that part being the fantastical aspect of it.
There's a soft and pensive feel to the video, right?
I think it was important for me to present Berlin as a feeling more than just a place, so it feels genuine. Living here has its dualities and this city has a rich history. Berlin has a quiet side, besides its loud one. There are many ways to see this city, and I liked the idea of giving the talents an opportunity to contradict each other. I tried to show this sentiment through the edit, where I give a few subtle hints.
How do you carve out your own space in such a creatively rich city?
I don't really try to carve out my space deliberately. I believe that's the point of what many see in living here. There is less external pressure to succeed, affording you the time and freedom to explore things on your own terms. However, this can also be risky. You need to be smart on how you use this freedom.
Your work spans projects for major fashion houses to shooting cult artist Anna Uddenberg's first institutional solo show at Berlin's Schinkel Pavillon. How did this project for Y‑3 compare to previous commissions?
My work with Anna or other art collaborations involve a completely different process due to their nature. Those are ongoing projects that may take longer to finish – perhaps even years – and require a different approach. They couldn't be more different from a fashion campaign. I suppose the major difference is the speed on how fashion moves, which is not necessarily a bad thing. I love to take on projects that have a quick turnaround. It's really fun and forces us to be pragmatic and more in tune with our intuition.

Were you familiar with some of the talents before?

The artists were casted collaboratively with Thyago, Jamie [Reid] and Affa [Osman]. It was important for us to depict with precision the Berlin we personally know and cherish. The majority of them are in my inner circle such as [LA] Timpa, Bill [Kouligas], Soraya and Dmitra, so the exchange was always pretty organic. To portray Tricky was a personal dream of mine that I shared with Jamie. I feel grateful to have interpreted the image of such an icon.
There's an honesty to the photos. Did you feel this while shooting?
The focus for this campaign was bringing together artists living and working in Berlin. All of these figures are key for the contemporary cultural production of the city so it was exciting to shed a different light upon voices that could otherwise grow unchecked by the mainstream.
You're often highlighting the crossover between the natural and urban, bringing greenery and youth culture together. Were you thinking about this here?
I depict nature in my work because I'm interested in how it relocates the subject, decentralising in it from any given podium, assimilating them within the frame rather than being opposed to it. Luckily, Berlin proposes different options of frameworks to work against.
You were immersed into New York's creative scene by the esteemed Shayne Oliver. How did you find it there compared to Berlin?
I lived across Berlin and New York over the course of two years when Covid happened. That time influenced me the most, especially when working across fashion imagery. The city [New York] has a driving force pandered to some sort of attention economy that I never had enough time to get into. Berlin enables a distance between me and the industry, which grants a lot of perspective.