100

%

Music

The south London House of Pharaohs member is flying solo with his debut mixtape Sorry You Were Saying.
Music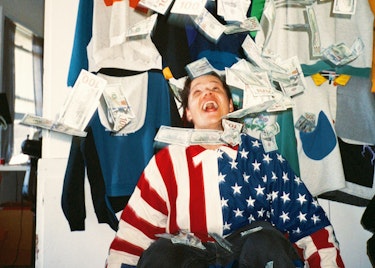 The off-beat LA rapper spitting bars about race cars, Tony Hawk and coca cola lovers.
Music

His latest single Still Sun drops today. Listen to find out what the hype is all about.
Music

You might recognise this guy as slowthai and Lava La Rue's tour DJ. Now, he's about to drop his own tunes.
Culture

One that's painted with a kaleidoscope of Euphoria-inspired makeup looks, gems and temporary tatts.