Climate Change
Society
The words and phrases you'll be using most in the next 10 years. Other than "help!"
Society
Cynical millennials are partying while the planet burns. The teen idealists of Gen Z are revolting. But who's right and who's the most woke? Four pairs of siblings challenge each other on who deserves the moral top bunk.
Style

From slashed charity shop dresses to second hand tracksuits – the designer's signature is born from a zero waste approach to fashion.

Society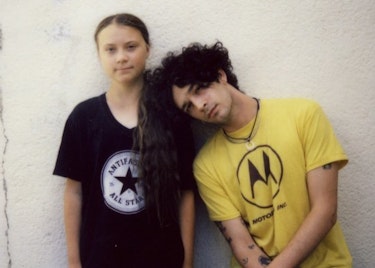 More and more artists are talking about climate change, but are they the right people to do so? Journalist and climate change expert Adam Corner tackles some tricky questions.
Society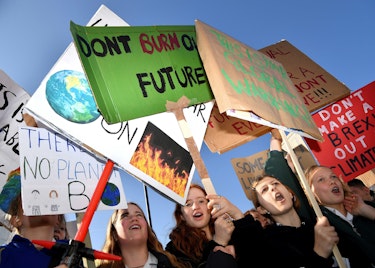 Five takeaways from the British designer and activist's climate call to arms at London Design Festival.