Donald Trump
Music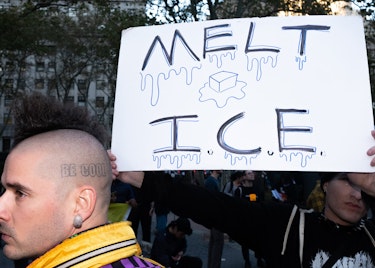 The Melting Point crew is throwing "fundravers" in solidarity with Latinx asylum seekers and migrants.
Society

One week, one mood: Moya Lothian-Mclean's deep-dive into the feel of the week.
Music

The rapper has been found guilty of assault after an ordeal which provoked powerful feelings about race, privilege and international politics.
Society
In 30 minutes it was installed, used by children on either side of the border, made headline news around the world and then dismantled.

Life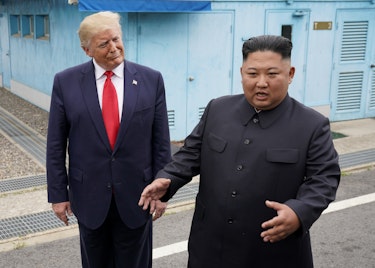 Photo of the Day: U.S. President Donald Trump meets with North Korean leader Kim Jong Un at the demilitarised zone separating the two Koreas, in Panmunjom, South Korea, on 30th June.