Fashion
Magazine

For our winter issue, we made the decision to focus, predominantly, on stories from within our own shores.
Style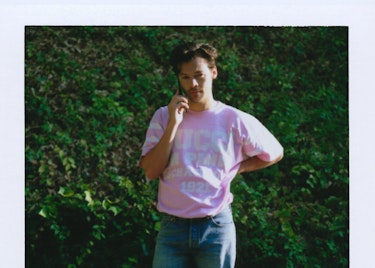 Nevermind the seasons, forget the constraints. The Italian house has shown us just how to present a collection in 2020 with their innovative fashion festival, GucciFest, and a mini-series of films co-directed by Alessandro Michele and Gus Van Sant. We take a look behind the scenes.
Culture
An army of industry insiders including AnOther Magazine's Nell Kalonji, British Vogue's Olivia Singer, menswear critic Alexander Fury and stylist Ibrahim Kamara are behind a brand new mentorship program offering expert advice to BAME youth.
Style

Designer duo Alex Haddad and Skylar Newman are mixing dance, religious iconography, swimwear and prayerful music into one intoxicating whole.
Style

Like baked beans, banging slogans and donating to a good cause? Then this graphic tee giving 50 per cent of its proceeds to food banks around London is for you.