Pop
Music

Rebecca Black? Sega Bodega? The experimental pop artist walks us through their new album, jam packed with special guests.
Music
She used to be crushed by stagefright. But now a growing audience is falling in love with her indie-rap sound – and she's taking it in her stride.
Music

The Iranian-Dutch musician on self-love, Shabrang and finding her true self.
Music

The 19-year-old singer is spinning pop gold and has the Billboard charts in his crosshairs – he just needs to get his own apartment.
Music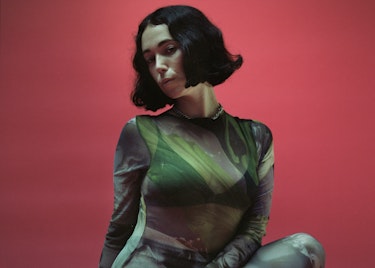 How lockdown, mountains, therapy and bass shaped the Welsh artist's new techno-pop album.