Madison Beer has her head in outer space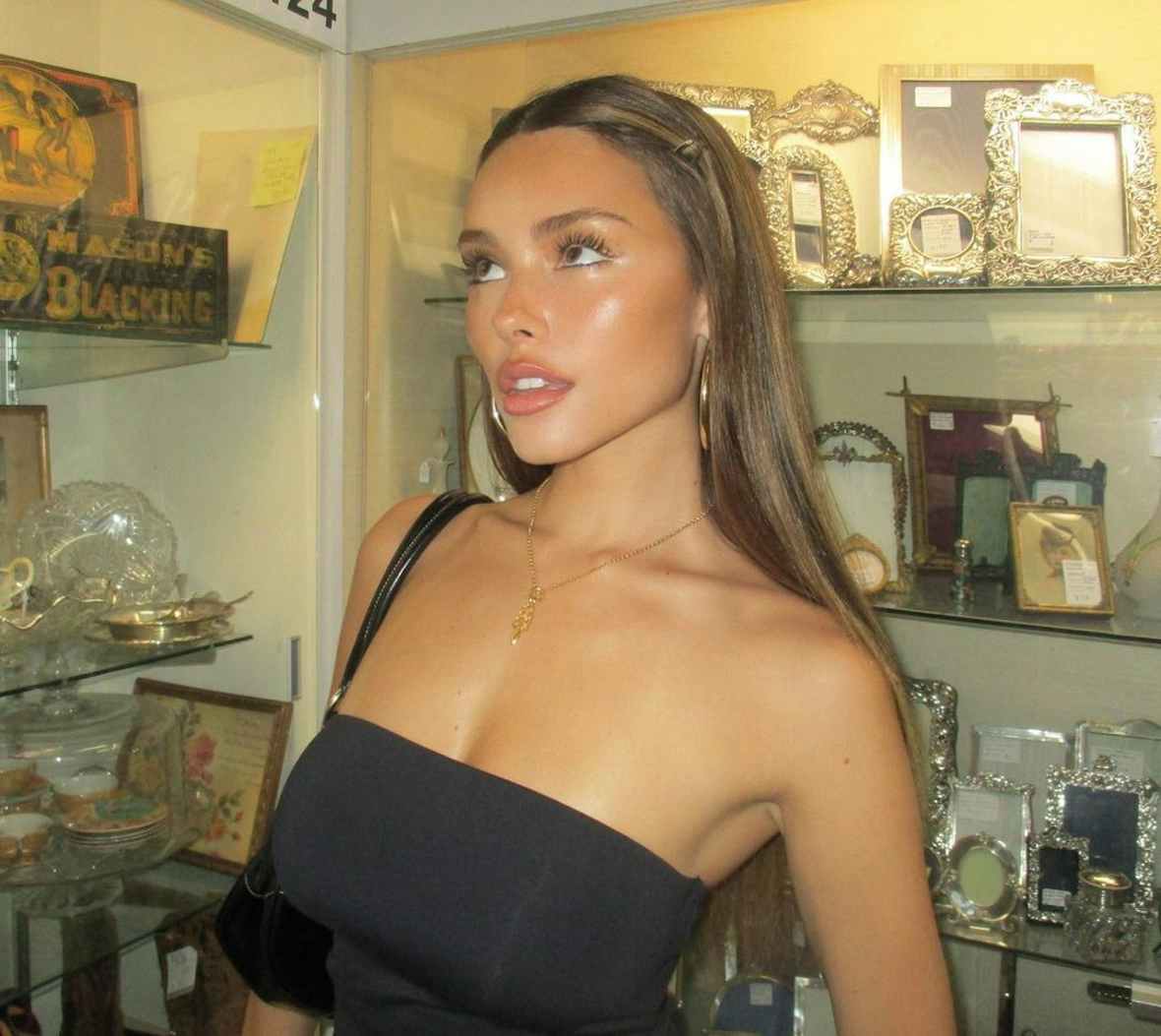 100%: As she drops her second album Silence Between Songs, the musician chats about using music as therapy and how ET has influenced her new era's visuals.
Madison Beer is sitting on her bed in her Los Angeles home, applying Cortisone to some seriously itchy mosquito bites. She holds her arm up to the Zoom camera, showcasing the swelling as she lets out a yawn. ​"Sorry, I'm tired. I've only had four hours' sleep," says the 24-year-old singer-songwriter. We'll let her off. Earlier this year, Beer published her memoir, The Half of It. Now, she's gearing up for the release of her second studio album Silence Between Songs. And, it turns out, being a pop star comes with the same tedious admin of any other job: ​"I've been dealing with emails."

With 14 million monthly Spotify listeners and over a decade of experience in the music biz, Beer is by now well accustomed to the trappings of fame. But while working on The Half of It, the Long Island native has had more control, getting hands-on in the creative direction of her music videos for singles Home to Another One and Spinnin'. ​"I saw aliens, space and to me the word home always reminds me of outer space. Maybe it's because of ET," says Beer of the world she's built around the new album. ​"I wanted to do something that was quirky and kind of weird."

Writing a book, too, has helped Beer reclaim her own narrative. ​"I have a pretty crazy story, I think," she says. And she's not wrong. Having been discovered by Justin Bieber aged 13 after she began posting covers to YouTube, Beer spent her teenage years battling mental health struggles while being thrown into the limelight.

"I know that I felt alone for a long time, so I definitely wanted to write something that could be like: ​'you're not alone and I went through this too,'" she says. That same motivation is reflected in her new music, particularly Spinnin', which is about an intense wave of anxiety she experienced two years ago. ​"I felt that I was potentially never going to get out of it. It felt like the world stopped spinning [and that] everything was pointless, grey and sad."

Now she's out the other side, Beer just wants to make sure anyone else experiencing those difficult emotions feels heard, seen and supported – whether that's through her memoir or her music.
10% Where were you born, where were you raised and where are you now based?

I was born and raised in Long Island and I live in LA now.

20% How did you celebrate your last birthday?

I'd just recently moved into my new house, so I had people over. It was a very cute, intimate and fun party. Of course, I had cake but I also had cupcakes, because the cake was so pretty, I didn't even want people to eat it. I wanted it to be preserved.

30% If you're cooking food to impress someone, what will you make?
I'm a horrible chef, so nothing. I have been able to cook an edible bowl of pasta, though, so maybe I'd do that. I'd definitely sprinkle some cheese on top. I don't know if we're doing a vodka or pesto sauce, but I'm down with either.
40% What kind of emotions and experiences influence your work?

Usually the negative ones. I think we feel the bad things more – it's a shitty human quality, but we do. I get inspiration from those hard times. Music is my therapy, it's where I turn to whether it's what I want to listen to or play. That's all I want to be doing when I'm in a bad place, being a part of music somehow.

50% You rule the world for a day. What went down?
A lot of animal saving. I would make sure the stray animals are all in homes. I would do a lot… I'm not sure where I would begin.

60% What was the first pet that you ever had?

The first pets that I had were guinea pigs. I loved them so much, they were my world. Their names were Piper and Parker.

70% If you could travel back in time to see an iconic music act perform, who would it be and in what era of their career?

I would go and see Daft Punk, either [their] Coachella headline set or anything from their 2007 Alive tour. I would also love to see something from the peak Beatles era.

80% Finish the sentence: Dear Diary, Today I…

I'm feeling excited to see my best friend, because she's coming into town this weekend. We're going to a Blackpink concert and then Disneyland. I have the whole weekend with her and it's going to be so fun.

90% Love, like, hate?

I love my dog, I like playing poker and I hate feeling ignored. I try not to play poker too often but it's a fun pastime for me. I've been told I have a good poker face.

100% What can artists do to help save the world?

Artists can definitely do things that are more environmentally friendly. I've been seeing a lot of people at festivals with partially solar powered shows. The other thing that came to my mind is to stop pitting people against each other and to support one another. As an artist or public figure, you have an impact on other people and that will probably trickle down to how they treat others.


More like this