Racism
Society
We ask MPD 150, a Minnesota-based collective who have been lobbying for its abolition since 2015.
Archive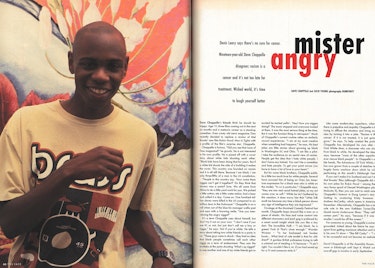 September 1993: "There's no cure for cancer," a cigarette puffing Denis Leary bragged in his 1992 comedy routine. But 19-year-old Dave Chappelle disagrees: racism is a cancer and it's not too late for treatment. Wicked world, it's time to laugh yourself better.
Culture

With increasingly exposed police brutality and calls to defund the force, is it time the film industry put one of its most successful genres into custody?
Society
So you've made a donation and signed the petitions? Here's what you need to do next.
Society
Protests have taken place all over the world in the days since George Floyd, a black man, died in police custody. As thousands take to the streets to express their anger over racism and police violence, photographer Adam Powell captures the scenes in New York.