Rap
Music

Stints in prison almost derailed his career. Now the rising star is getting a second chance.
Music

Volume 4 Issue 004: Rapper. Father. Superstar. Performer. Punk. Gamer. Collaborator. Stoner. Record-breaker. Believer. Protester. Leader... Dog-owner? Just who is Travis Scott?
Music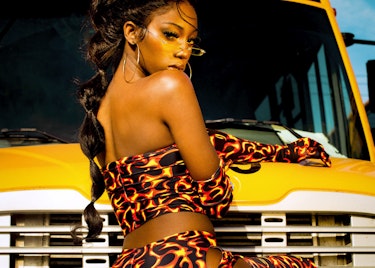 Follow Cardi B's lead: listen to Milli's Ho, Why Is You Here? mixtape and "turn that shit up!"
Music

With a gold record for her monstrously streamed track Bitch from Da Souf, a cameo in the biggest music video of the year and co-signs aplenty, the 21-year-old rapper is poised for big things.
Music

The 26-year-old south Londoner is making empowering tunes for all. Feel the self-love.