Mali wave: the rise of Somali UK rap
THE FACE speaks to British-Somalian artists about stigma, solidarity and the future of the scene.
In cities such as London, Bristol, Cardiff and Birmingham, you'll find large, thriving British Somali communities. You can hear their influence in the slang of London's youth. ​"Wallahi' (an Arabic slang word meaning ​"I swear to God") is flung around by non-Somalis and non-Muslims alike, while rappers such as Digga D and D Block Europe have adopted phrases such as ​"askar" (police) and ​"bisad" (cat, in reference to a drug addict), deviating from slightly traditional Somali pronunciation and morphing into MLE (Multicultural London English), embraced by Londoners of all backgrounds.
Yet despite the fact that the community's culture has clearly impacted the sound of Britain's youth, Somali musicians have been underrepresented, particularly compared to the influence of Britain's Caribbean and Nigerian communities, who brought soundsystem culture and the influence of afrobeats to the UK, respectively.
But Mali wave is changing that. Around four years ago, the genre started gaining momentum in the UK, when duo 38 and Alz scored a viral hit with their 2019 track Change, which now has over 74 million YouTube views. Mali wave tracks tend to feature nasal, AutoTuned vocals that blur rapping and singing. The production is often dark and bass-heavy, while the lyrics frankly reflect street life and the intense emotions that come with it. It's not too dissimilar to the UK trapwave sound coming from the likes of Nafe Smallz and M Huncho.
On the fifth floor of a business centre by the North Circular on the outskirts of London, I meet North West London artist Malzo, one of the fresh faces in the Mali wave scene. He's helping his friend JMS pack orders for his up-and-coming streetwear brand 99 BY JMS. The tiny office, which Malzo describes as a hub for '"the mandem to help out", is crammed with rails of samples alongside boxes and packages waiting to be shipped. His t‑shirt reads ​"Never Had Sponsors", a nod to the self-made ​"movement" formed by him and his boys.
"There's no inspirational story of wanting to be a musician here," Malzo says, reclining into a two-seater leather sofa surrounded by boxes. ​"You just find yourself doing music for fun in the studio with the guys then end up taking it seriously." With encouragement from his school friend and drill producer Parked Up, Malzo started pursuing music as a career in 2021, and he's still managed by a close friend.
Although Mali wave artists haven't yet reached the chart-busting success of many other UK rappers, their scene has proven to be a profitable niche with a loyal Somali audience. 38 and Alz, as well as British-Somali acts Kawali, Lil Macks and Baby Mane, have all signed major label deals in recent years, and the genre's biggest stars are able to rack up millions of streams. ​"It's kind of an unspoken thing in the UK – if you're a Mali and you're making wave music, it's supposed to slap," says Nino Uptown, a 22-year-old artist from West London.

"I don't think there's anybody better than the Malis when it comes to melodies," says 25-year-old artist Hollywood H. His frequent collaborator HSav, 27, makes, as he puts it, ​"trench music", exploring the hardships of road life and hooyo​'s (mum's) disappointment at the life he's chosen. From his perspective, the movement is going strong. ​"There's no longer an underrepresentation of Somali rappers," he says. ​"There's a new one coming into the scene everyday!"

Culture and religion are inextricably linked for many Somalis. Naz Hamdi, a British-Somali music journalist and artist manager from Newham, says that Somalis' Muslim upbringings can complicate their decisions to become artists. ​"Somali culture is traditionally quite conservative and Islam, which forbids secular music, is such a core part of our culture," she says. Hamdi points to the struggle between the values of Deen and Dunya (spiritual attainment in the afterlife, obtained through fulfilment of Islamic responsibilities) and success through haram means of music, which saw many Somali rappers quit music at the crux of their careers in the years before the Mali wave movement. Abshir, who was one of the few visible Somali rappers over a decade ago, quit to focus on his deen, as did Richi from MaliStrip, whose videos achieved millions of views, despite being taken down and reposted across various channels.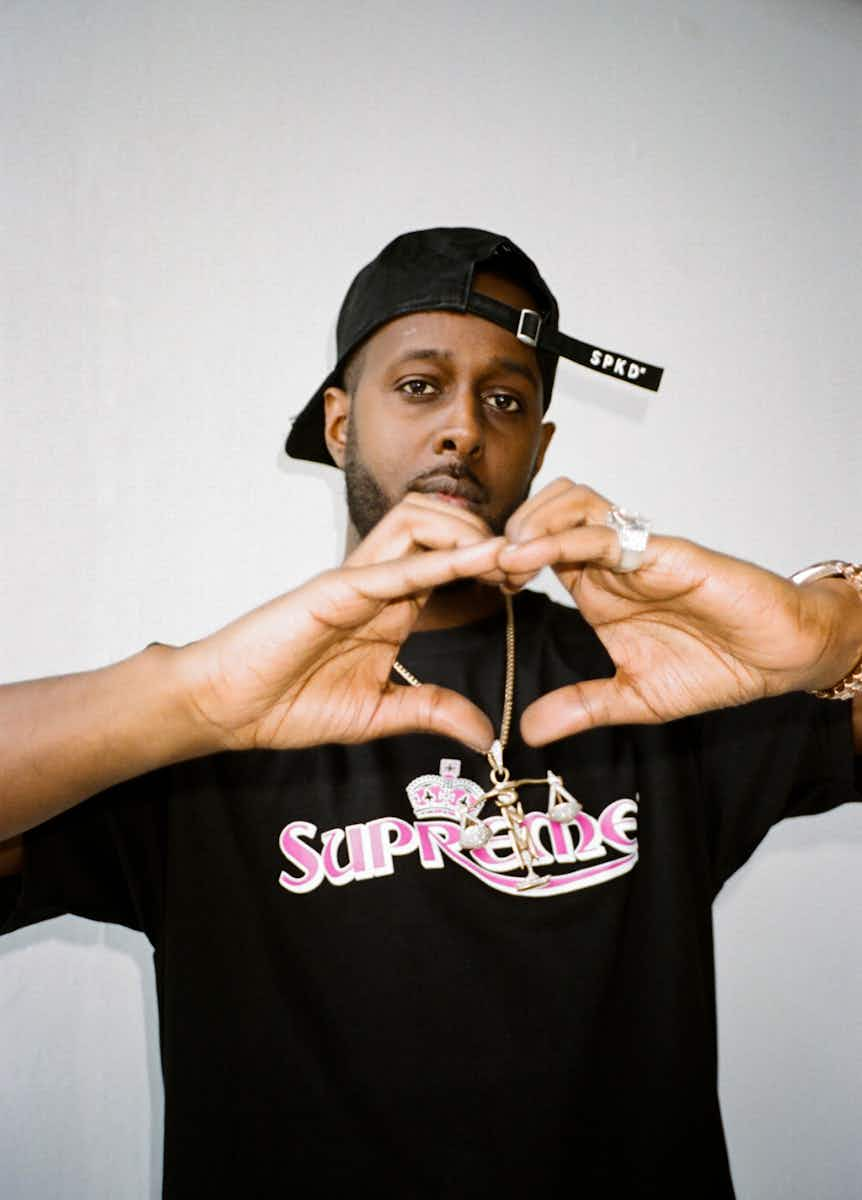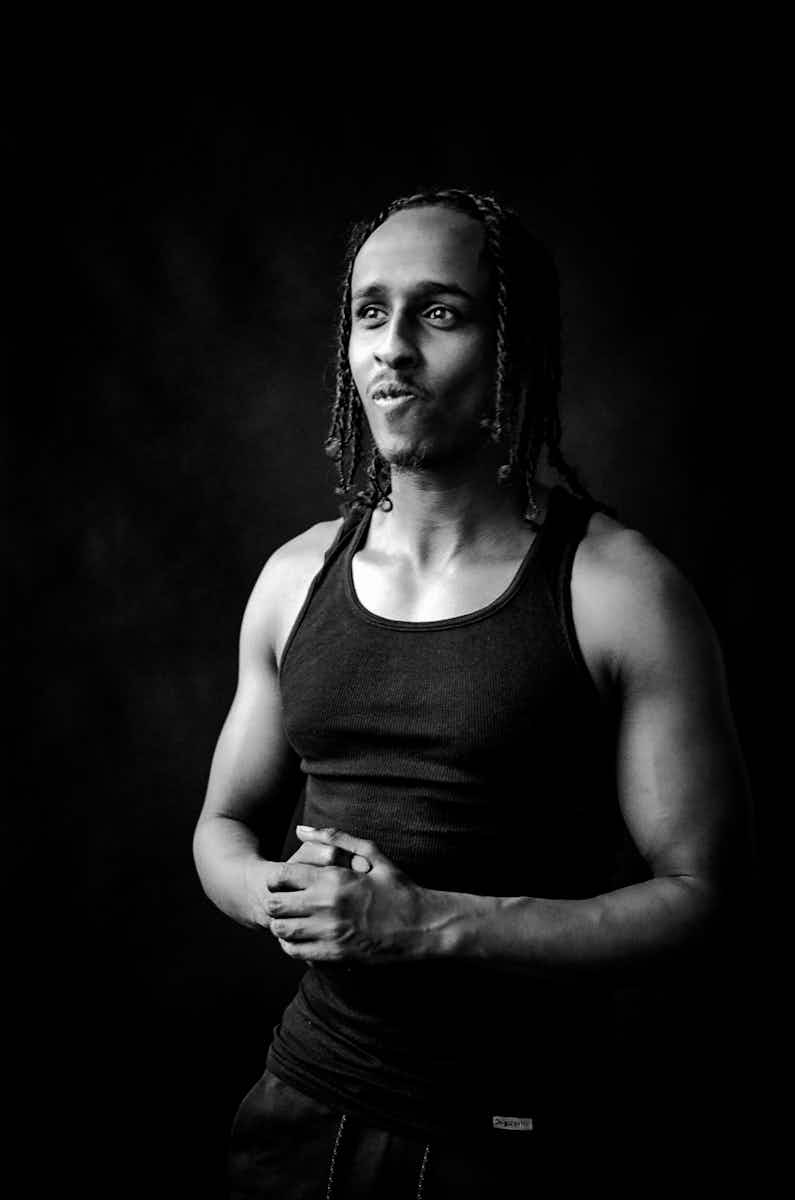 Skore Beezy, 32, is one of the few Somali rappers who has been active on the music scene for over a decade. He's been making gangster rap long before the phrase ​"Mali wave" was even uttered, collaborating with the likes of Potter Payper, Fredo and Ard Adz. ​"The reason a lot of [Somali rappers] wore masks is because of the backlash they and their families could have faced for making music," he says. ​"A lot of the Somalis that were making music a couple of years ago weren't sure if it was even a possible career path, they were just trying a ting. But the risk of backlash from the community was so real. Masks allowed them to dip back into their normal lives if it didn't work out how they wanted to."

Although the term Mali wave music became widespread in the UK around around 2020, it originates from the mid-2010s in Toronto, where Somali-Canadian artists such as Robin Banks and Puffy Lz layered auto-tuned vocals over heavy dancehall and dark rap beats. ​"Somalis are proud people," says Nino. ​"Even before I started making music, when I saw the Canadian Somalis like Puffy Lz, Top 5 and Mo G going off, I was like, yeah, a lot of us have a voice!"

The UK version of Mali wave added further melody to the Toronto sound, which many have drawn similarities to taghanni, a melodic refrain used in Quranic recitation. Many young Somalis attend dugsi (Islamic school to learn and practise Quran under the guidance of an Imam) growing up, so it's likely that the style was picked up from there.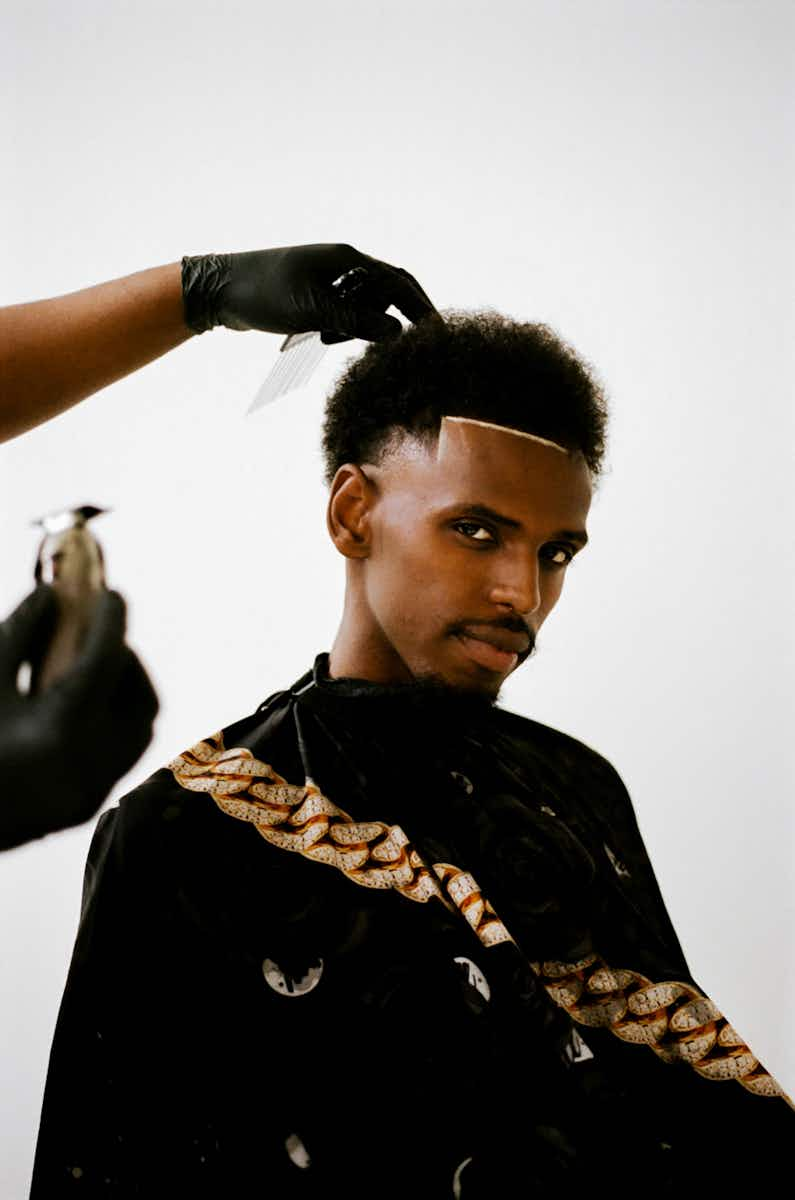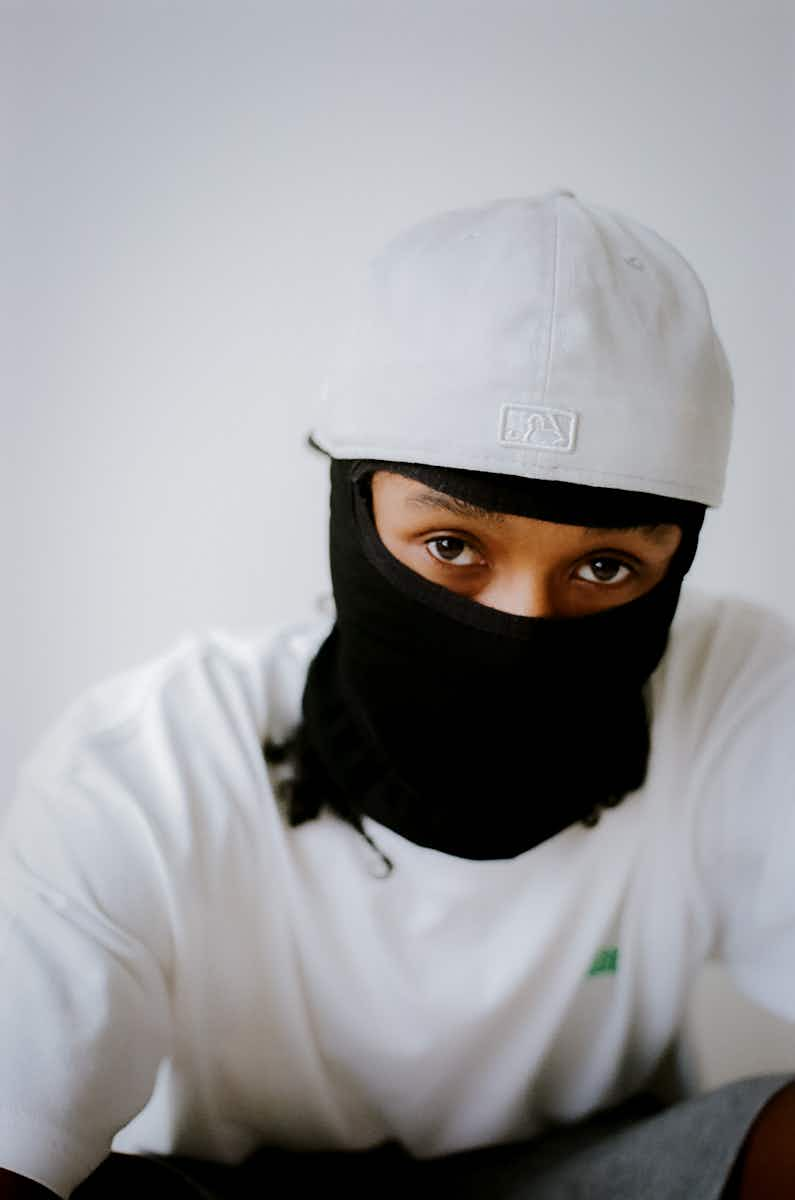 The UK Mali wave scene is small and close-knit, with many artists exclusively collaborating with other people in the community. A recurring theme during my conversations with Somali rappers is the self-sufficient nature of the scene, a knock-on effect, perhaps, of Somalis enduring Islamophobia and racism in the UK.
But there are British-Somali artists who are active outside of Mali wave music. North West singer CityboyMoe pairs his poignant lyrics with acoustic guitars and trap beats, and has worked with Sudanese-Canadian poet-turned-musician Mustafa. Producer Billzonthebeat, who aims to ​"push boundaries and experiment", is a key figure in the UK's burgeoning alternative rap scene, having worked with underground stars such as Len, Rushy and Ashbeck.
For Nino Uptown, the ultimate goal is to transcend his scene and become embraced by other cultures.
"The reason Mali rappers have been unappreciated for so long is because we've been boxed in as just Mali rappers, instead of just rappers, or hard artists in general," he says. ​"I want to break out of that box. I love my culture and I'm proud of being Somali, but I can't wait to grow."

Credits: agency and management: Kawal Mgmt, creative direction: Farhia Bashir, musicians wear: Nike, Supreme SS23 and Patta SS23


More like this