Religion
Music

Yeezy season approaching. Expect a "rap album about God", affordable apparel with Mowalola in charge, and controversy.
Society

Three twenty-something imams on race, religion and what it was like growing up in the aftermath of 9/11.

Life
Volume 4 Issue 002: Is it real? Is it prophesied? Are we to blame? And will the gods fix it? A rabbi, a reverend and a Rastafarian walk into a magazine to find out...
Music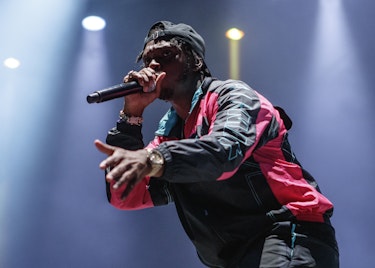 Hip-hop artists have been celebrating the religion in their songs for decades. But recent controversies have got Muslims wondering where the line needs to be drawn.
Style

The Fear of God founder talks time and space, faith and redefined luxury at the launch of the label's first physical store.