Where's Kanye headed?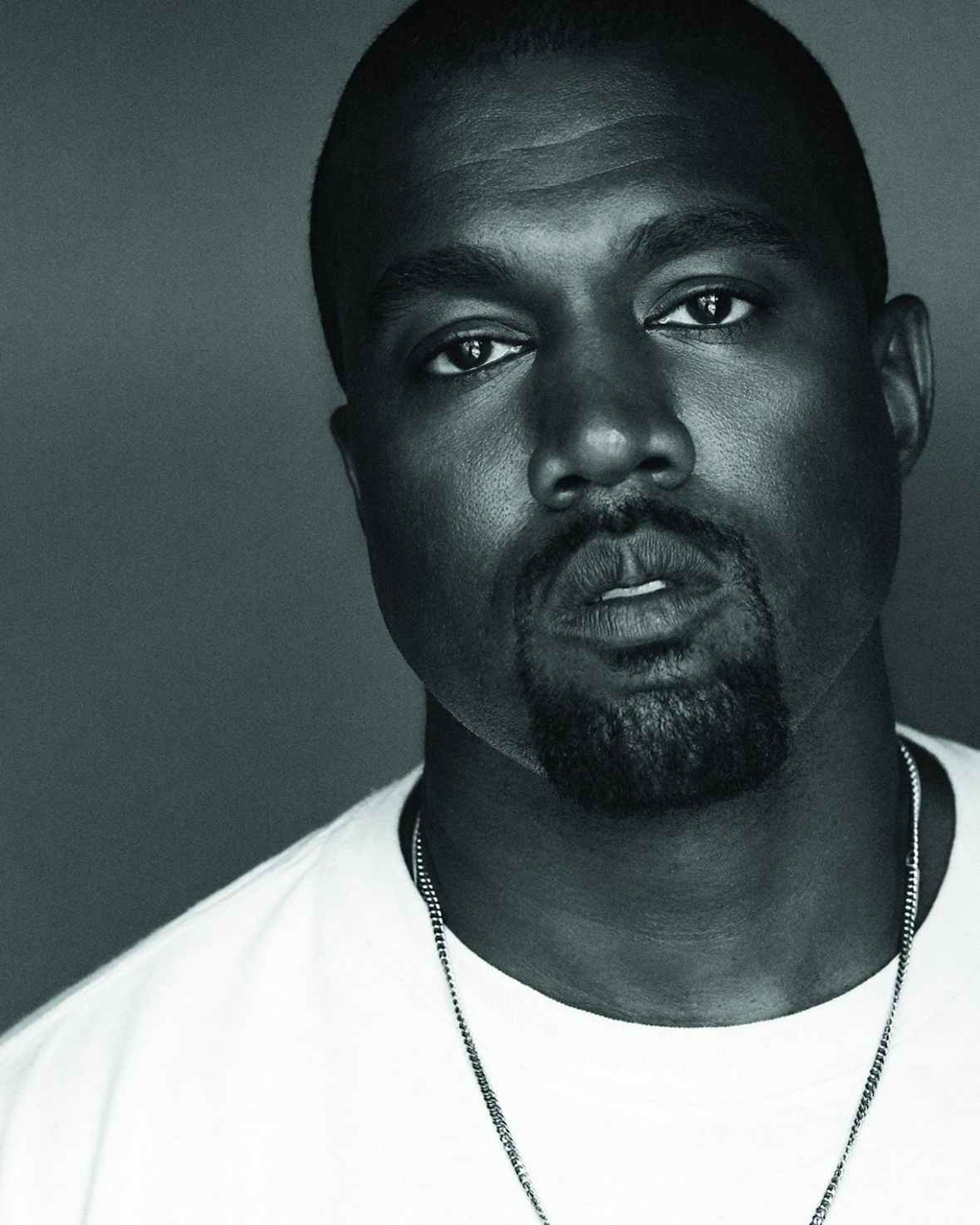 Yeezy season approaching. Expect a "rap album about God", affordable apparel with Mowalola in charge, and controversy.
Kanye West returned this week with a new single, Wash Us In The Blood, which features a cameo from Travis Scott. Mixed by Dr. Dre, the song retains the religious themes of his 2019 album Jesus Is King, while fans have compared the dark, intense vibe of the production to Yeezus. Wash Us In The Blood will appear on Ye's tenth studio album, God's Country.
The single marks a busy period for Mr. West, who recently took to Twitter to reveal multiple new projects under the hashtag #westdayever. Over the last two decades, Kanye has tended to return from relatively quiet periods with bursts of hyperactivity which dominate the cultural discourse – and these new chapters sometimes mark a shift in sound, aesthetic and political views.
It looks like we're entering one of those periods now. Here are some thoughts on his new announcements, and what they indicate about the future of Kanye.

Wash Us In The Blood, God's Country and a darker sonic template
With its urgent drums and rave-inspired synths, Wash Us In The Blood has a much more visceral sound than Ye's previous project, the gospel-inspired Jesus is King. Over its brisk three minutes, Kanye references the prison industrial complex and growing up poor before becoming a Black billionaire. The song's music video, which was directed by renowned artist and filmmaker Arthur Jafa, is a montage of images and clips that look at the way in which Black pain has been turned into televised entertainment. In a new interview with i‑D, Jafa spoke about how Kanye's new art is inspired by his own approach of cutting up videos from YouTube. ​"A lot of my video work involves taking different things and making them plausible together. It's like what DJs do. They create juxtapositions that intensify how you experience something," explained Jafa. ​"Kanye has built a machine. It's a Black aesthetic machine. He's feeding it, curating it [in a similar way]."
The new album will be etched in religious themes just like Jesus is King was, with Kanye confirming to GQ the new music was inspired by a conversation with his pastor. ​"I was thinking of not rapping again, because I rapped for the devil so long that I didn't even know how to rap for God. Then one of my pastors told me, ​'My son just said that he would want a rap album about Jesus from Kanye West.' He didn't say, ​'Kanye West, you should do this,' or ​'you need to do this.' He just told me something that a child said. And that one thing made the difference."
So perhaps Wash Us In The Blood indicates that God's Country will be heavily religious in its themes, but with a darker sonic template, somewhere between Jesus is King and Yeezus.

More controversy – minus the swearing?
Sounding like the sequel to Life of Pablo​'s Fade, Ty Dollar $ign's new club music-inspired single Ego Death features production from Skrillex, vocals from FKA twigs and serpentwithfeet as well as Kanye at his most combative. While the track isn't brand new – Ty Dolla $ign played it in public twice in 2019 – it's hard to believe it would be officially released without Kanye's blessing. The only swear word in Ye's verse in censored, suggesting that the rumours that he now forbids cursing are true.
"Artists can't perform the Super Bowl, but it's okay for the players? /​All these half-way movements, need a whole lot improvement," Kanye ponders, seemingly referencing celebrities who have publicly boycotted performing at the NFL half-time show in solidarity with Colin Kaepernick. He also dismisses keyboard warriors ("Everybody wanna talk, everybody wanna type /​Ain't nobody finna do sh*t") who speak a lot, but aren't prepared to join the frontline of the Black Lives Matter movement. (FYI: over recent weeks, Kanye has joined protests in Chicago while also donating $2m to George Floyd's family.)
Kanye also suggests the US government has been using population control to reduce the number of Black voters – ​"your girlfriend get knocked up /​Plan B was they Plan A to lower the count of our families /​To lower the count on our damn votes" – which lines up with views he's expressed in the past.
Affordable clothing, with Mowalola Ogunlesi at the helm
Kanye is often vocal about his dream of making clothing and fashion less elitist by lowering the prices of his products. And the announcement of his 10-year deal with Gap, thought to be worth $100m, could be the moment he finally fulfils this dream, with a press release stating the partnership will create ​"modern, elevated basics for men, women and kids at accessible price points". This news comes six months after Telfar Clemens was announced as a Gap collaborator, a project that, according to a Gap spokeswoman, fell at the wayside due to ​"an organizational shift in the brand during an unprecedented period".
British-Nigerian designer Mowalola Ogunlesi has been confirmed as the design director of the Yeezy Gap design team. In the past, the talented 25-year-old designer has described her work as ​"unapologetically black and pan-African", telling The Face in an interview last year: ​"I'm more into unisex clothing – clothing that is genderless." Yeezy Gap will be introduced in the first-half of 2021. Between now and then, you can expect Kanye West to be busier than he's been in years.
Transforming online retail
Kanye has also announced the upcoming launch of an ecommerce website for Yeezy Supply, which will house all of his clothing and shoes in one place. The idea is to create a destination that will transform the online fashion experience via artistic touches such as a 3D model walking across the screen in your selected outfit, as well as much more of a video game-inspired aesthetic. ​"We are trying to make the internet a more humane place," Nick Knight, West's creative partner on designing the website, told Fast Company. ​"We've gotten used to the internet being a flat, two-dimensional place. But the internet is also this amazing tool that connects everybody in the world: What if we could use it to get to know the people we are looking at on the screen?"
Kids See Ghosts – the cartoon
As well as his new single, Kanye also shared a trailer for a new animated TV series based around the cartoon alter egos from his Kids See Ghost project with Kid Cudi. Starring Kanye's iconic College Dropout bear, Kanye Bear, and Cudi's Kid Fox character, the series is directed by Japanese contemporary artist Takashi Murakami, who previously did the psychedelic artwork for Kanye's 2007 album Graduation. You can expect this to be Kanye's take on Fantasia and Akira, with some voice acting to boot (he and Cudi will voice the cartoon characters). Entertainment Weekly described their critically-acclaimed 2018 album as offering: ​"Hope, healing, and haunting music in the face of darkness." Don't be surprised if this animated series leads to a KSG 2.


More like this