Rock-pop
Music

Sitting down with Niall "album guy" Horan as he releases his second solo record, Heartbreak Weather.
Music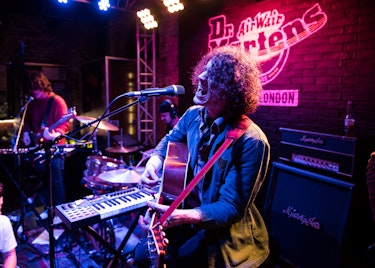 In partnership with Dr. Martens
Music

Sitting down and opening up with Haim ahead of the release of their revelational new album. "We didn't mean it to be this way," they say, "but it ended up being our most personal record."
Music

New album color theory is a synesthetic portrait of the 22-year-old singer-songwriter's demons, but it's not all doom and gloom.
Music
From the fervour surrounding My Chemical Romance's reunion gigs to TikTok's E-Boys and E-Girls – via Billie Eilish's green and black hair – emo is back. Here's how and why.