Subcultures
Video
Exhaust notes, dump valves and total freedom. Buckle up.
Culture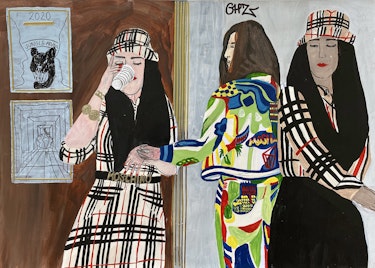 In the absence of a real summer this year, the Bradford-born fine artist has teamed up with Wavey Garms' Andrés Branco to create a series of pieces inspired by the golden days of London subcultures.
Culture
Bored at home? Then transport yourself to the bouncing streets of The Big Easy with Akasha Rabut's debut photobook Death Magick Abundance.
Culture

Yorkshire-born photographer Dan Bailey captures the weird, the wonderful and the beautiful of Japan in his book, Disposables.
Style

The culture clashing menswear designer explores heritage and identity in his debut collection with the iconic brand.