The
1975
Audio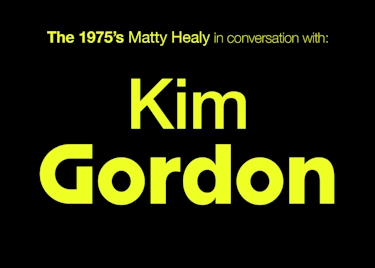 The artist and former Sonic Youth member discusses her many inspirations.
Audio

The avant-garde composer shares some of his mind-expanding wisdom.
Audio

The Midwestern emo trailblazer discusses his multiple bands and squirms as Healy acknowledges the debt his songwriting owes the American's open-hearted brand of rock.


Audio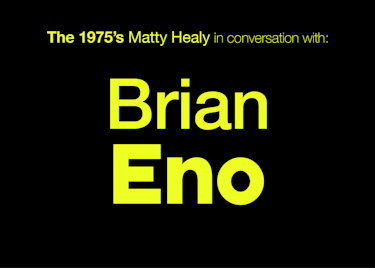 The artist, producer and ambient pioneer shares his big-thinking opinions on abstract art, David Bowie and the thrilling potential of gaming.
Music
Their epic, new, 22-track album feels like a coincidental soundtrack for isolated living. Beaming in from lockdown in an English countryside hideaway, Matty Healy explains how Greta Thunberg, FKA twigs and Phoebe Bridgers helped him map out Notes on a Conditional Form.