10 sizzling new beauty drops for July
Need a beauty restock? From Isamaya Ffrench's new collection to Barbie-ready lipstick, we've rounded up the best new launches to streamline your shopping experience. Thank us later.
Isamaya Ffrench's Industrial 2.0 collection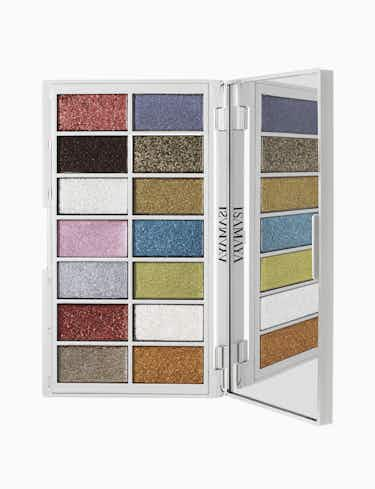 Inject a bit of edge into your makeup bag with Isamaya Ffrench's new Industrial 2.0 collection. A slick, metallic update on the makeup artist's first range of makeup products, which launched last year, the new collection features a revamped Industrial Pigment Palette with seven new eyeshadow formulas, alongside two new chrome shades of her Liplacq Lip Serum in Rust and Metal.
Available at far​fetch​.com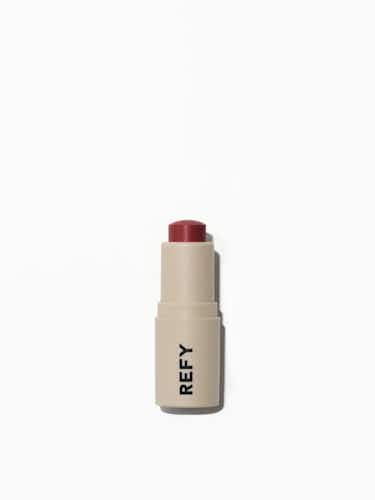 All those lip balms and lipsticks rattling around in the bottom of your bag? Chuck ​'em out. It Girl makeup brand REFY has just launched a two-in-one solution with their Lip Blush, delivering buildable colour with all the moisturising benefits of a balm. The formula even includes blurring technology that gets rid of those pesky fine lines. Fancy that.
£16 at refy​beau​ty​.com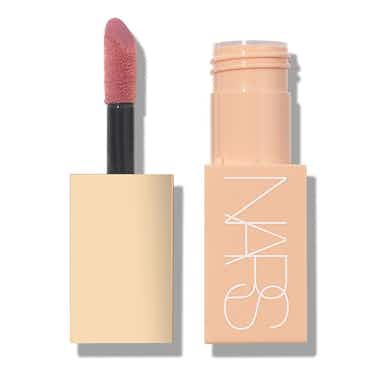 Give those cherubic little cheeks a boost with Nars' latest blush launch. With an ultra blendable, extra-luminous liquid formula, the suitably named Afterglow Blush comes in six colours, ranging from bright corals to deep plums and the brand's signature peachy Orgasm shade. That's one way to get a natural-looking flush…
£30.50 at spacenk​.com
Gisou Honey Infused Lip Oil Golden Shimmer Glow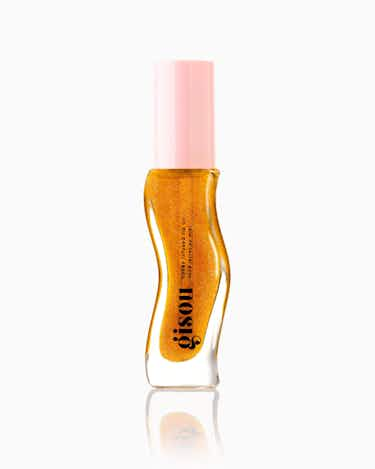 There's nothing worse than a sticky lip gloss; one sharp gust of wind and you've got bloody hair stuck to your mouth. That's why lip oils reign supreme this year, and Gisou are leading the charge via their signature lip oil that's been given a little makeover for summer. Expect the same formula as their fan favourite Honey Infused Lip Oil but with an added dose of fine gold glitter. Perfect for catching the light as you pucker up.
£24 at uk​.gisou​.com
Loewe Orange Blossom candle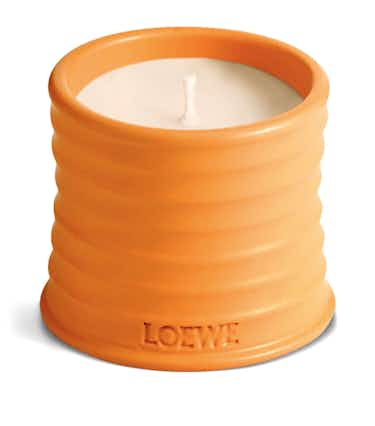 According to Lyst, Loewe is currently the hottest brand in the entire world. We reckon the best – and most cost-effective – way of getting in on all the fun is by snapping up one of their new candles, specifically this orange blossom scented one. Its citrus-infused, earthy scent is the perfect antidote to a day spent in a stuffy office.
From £82 at per​fumes​loewe​.com
The INKEY List Blemish Clearing Moisturiser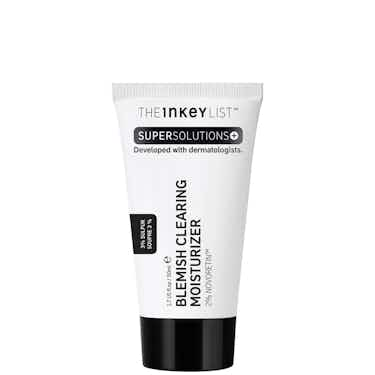 It's hard to go wrong with The Inkey List, whose affordable, ingredients-first skincare range has become an internet must-have over the last couple of years. Their latest creation: a blemish-banishing moisturiser that's main active ingredient, NovoRetin, is a plant-based retinol alternative – perfect for sensitive, acne-prone skin. The star ingredient is even harvested from tree bark, would you believe. Doesn't get much more natural than that.
£18.99 at boots​.com
Caudalie Smooth & Glow Oil Elixir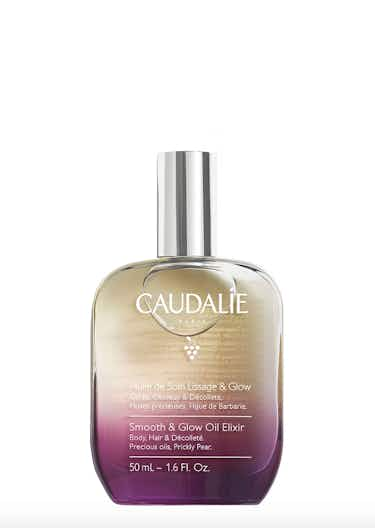 Calling all dry-skinned girlies: Caudalie's new non-greasy hair and body oil promises to keep your skin super-smooth and split ends far, far away. It's filled with prickly pear extract, which does wonders for elasticity and helps keep your skin barrier in good nick, as well as grapeseed oil for that much needed boost of antioxidants. God knows we need it.
£20 at sepho​ra​.co​.uk
Davines SU/Hair & Body Wash BAR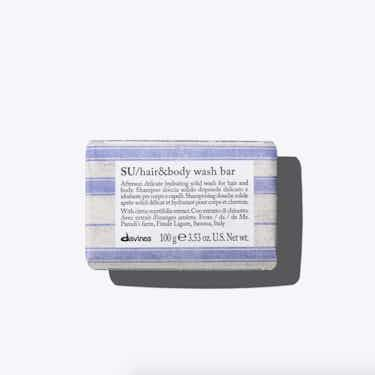 Hailed as ​"the Patagonia of beauty", sustainably-minded brand Davines have built quite a reputation for themselves when it comes to haircare. Their latest innovation? This fruity shampoo bar, which lathers into a rich foam to hydrate and cleanse your scalp, skin and hair. We've heard shampoo bars are the way to go now, anyway: they're more gentle, longer-lasting and generally better for the planet than their liquid counterparts.
£16 at uk​.davines​.com
Les Filles en Rouje La Poudre Bonne Mine bronzer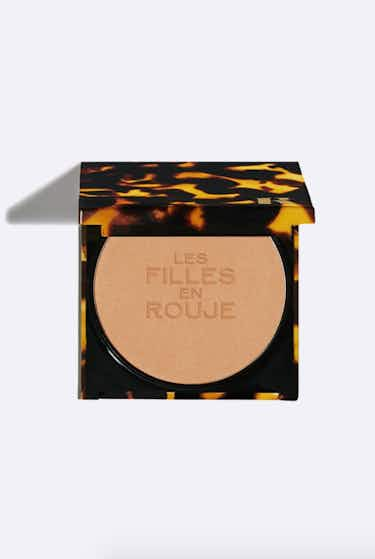 Need a bit of extra help with that summer tan? Your first port of call should be Les Filles en Rouje's new bronzer. Made from 98 per cent natural ingredients, the La Poudre Bonne Mine keeps things simple by offering a universal one-shade-fits all formula, which transforms from a powder to cream texture when applied for a natural finish. Slather it on to convince everyone you just got back from Ibiza.
£35.80 at rou​je​.com
Fenty Beauty Icon Velvet Liquid Lipstick in Pink Limo' Scene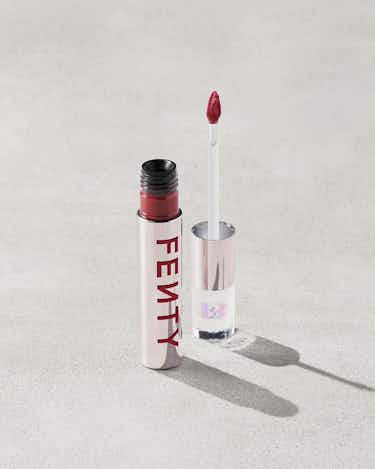 Riri has just dropped the perfect addition to your Barbenheimer outfit: a sizzling hot pink edition of Fenty Beauty's Icon Velvet Liquid Lipstick. Hyper-pigmented and borderline fluorescent, the formula's matte finish will ensure your makeup look doesn't veer too cutesy, while its lightweight texture will prevent any dryness or cracking while you sip on your Tango Ice Blast. Plastic fantastic.
£24 at fen​ty​beau​ty​.com

More like this