Amaarae has the easiest beauty routine of all time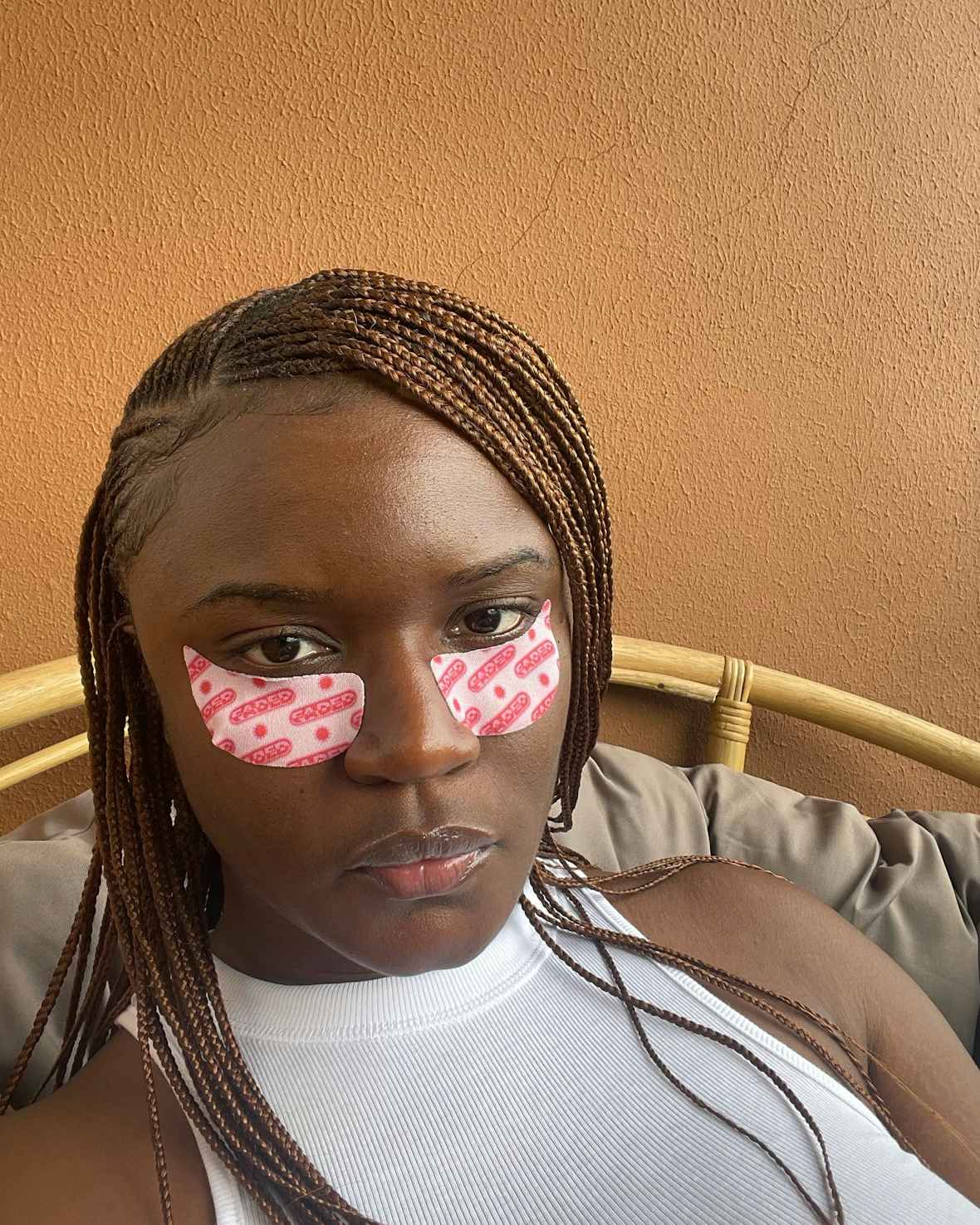 Daily Beauty Rituals: Turns out the Ghanaian-American artist is already "just beautiful".
We could spend all day rhapsodising about Amaarae​'s new album Fountain Baby, praising the elevated production and the smart-but-seductive lyrics delivered in her mischievous soprano. Or we could succinctly distil the vibe via three particularly pertinent track titles: Princess Going Digital, Sociopathic Dance Queen and Aquamarie Luvs Ecstasy.

To be clear, these songs are far from similar. Broadening her signature brand of futuristic afrobeats to encompass everything from pop-punk guitars to angelic harps, the Ghanaian-American artist's latest is an exercise in versatility. But every song is still indisputably, distinctively Amaarae, laced in the same winking, self-assured lyricism that turned single SAD GIRLZ LUV MONEY into a viral hit back in 2020. ​"Acid pussy, drop it from a noose," she sings on Sociopathic Dance Queen, shortly before informing her hookup that ​"this party is basic, your friends on the waitlist". Tell it like it is, babe.

Rest assured, Amaarae isn't saving all that attitude for her lyrics. It's in everything she does, from the sexed-up, racing-game parody video for single Co-Star, to her daily beat: reverse winged eyeliner and lips outlined in black.

And, apparently, it's a signature look that barely takes any effort. We attempted to pry as many details about Amaarae's beauty routine as possible. But it turns out that, when you're a 28-year-old genre-crossing star on the rise, you don't need to overthink things. Maybe she's born with it, or maybe there's something in the water of that fountain of hers. Drink up.

The first thing I eat or drink when I wake up is…
Anything in sight.

My morning skincare regimen looks like…
Dove hypoallergenic bar soap and No7 Vitamin C serum.

The soundtrack to my morning routine is…
Silence.

My go-to beauty hack for when I've pulled an all-nighter is…
No beauty hack, I'm just beautiful.

The product I'll reach for when I've got a pimple is…
I don't get pimples.

My favourite brand of sunscreen is…
I don't use sunscreen, but I'm about to start!

My holy grail skincare product is…
Dove hypoallergenic bar soap.

Because…
It gives you a nice, fresh clean and it's not fragranced. It's just simple and direct.

My best kept beauty secret is…
Water is your best friend.

My favourite feature is my…
Lips.

Because…
They are kissable.

My first beauty-related memory is…
My mum introducing me to Hypnôse Drama mascara by Lancôme.

The last life-changing product I discovered was…
No7 Vitamin C daily brightening moisturiser.

The best tactic for getting rid of stubborn waterproof mascara is…
I'll use makeup wipes first and then I just wash my face a lot of times.
I keep my lips moisturised with…
The bougiest beauty product I own is…
The face mask that never lets me down is…
My signature scent is…
Parisian Musc by Matiere Premiere.

TikTok made me buy it…
A powder puff!

My top tips for having a good hair day are…
Mousse and edge control.

A hair product I can't go without is…
Shea Moisture leave-in conditioner.

The very last product I apply before going to sleep is…
The secret to a good night's sleep is…
Meditation and turning off your TV!


More like this