How do I get rid of adult acne?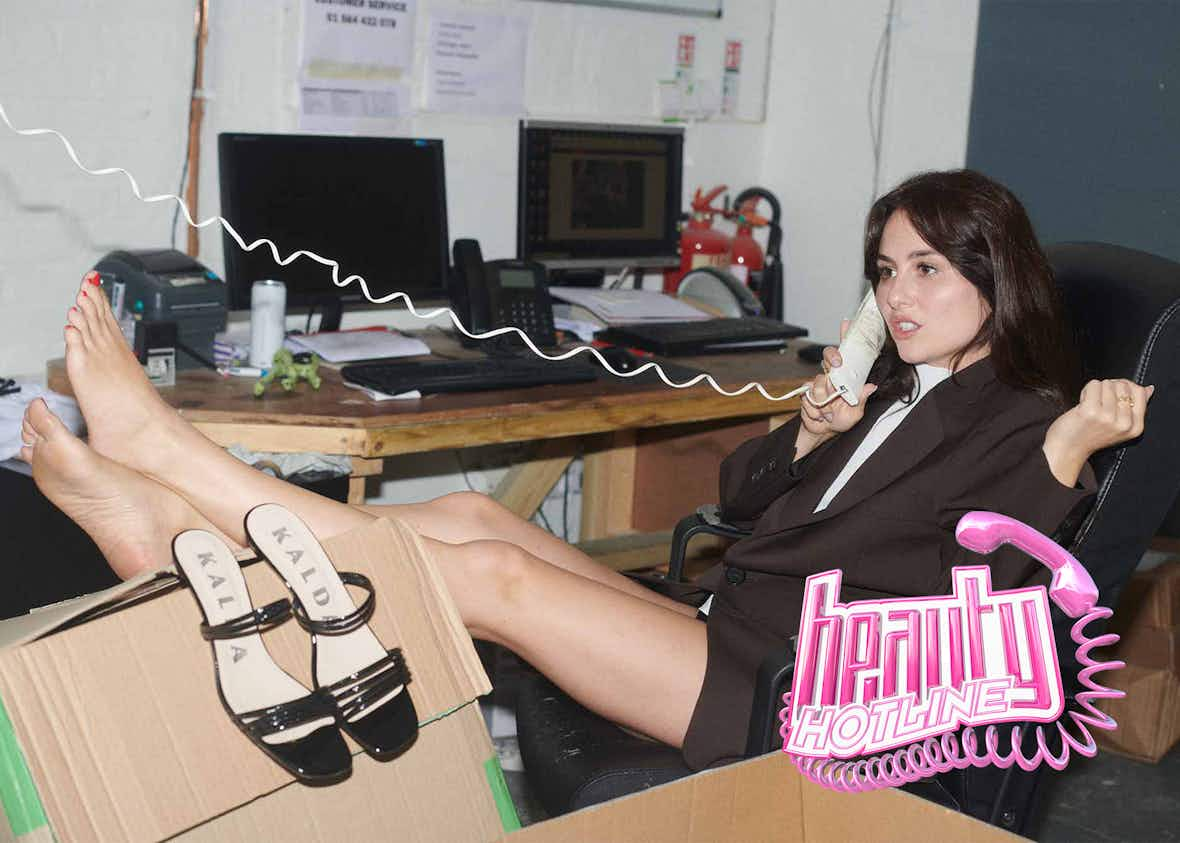 0-800-Beauty-Hotline: We all get breakouts sometimes, not just prepubescent teenagers. Here's what to do.

Adult acne can be a nightmare. Just when you thought you banished the pesky spots, inflammation and blackheads in your angsty teenage years, they come right back to pester you again in your 20s and beyond. While this might come as a surprise, adult acne is very common.
It's important to remember that our skin shouldn't look perfectly retouched like the images we see online. But if you're suffering from a breakout, it's best not to panic. We all know the golden rule: never, ever resort to picking your skin.
Keeping your hands and face clean and avoiding touching your face as much as possible is advisable. If you're worried and wondering how to manage adult acne safely, we tapped Dr Osman Bashir Tahir (aka Dr OBT), aesthetic doctor and founder of Halcyon Aesthetics, for some tips and advice.
According to Dr OBT, adult acne can be triggered by a number of reasons, such as hormones; the menstrual cycle, makeup, facial oils, using the wrong products, stress, dietary factors, genetics and sun exposure, amongst others. But if you're really suffering, Dr OBT suggests seeing ​"a doctor who can first diagnose it, then manage it immediately so that it doesn't worsen or leave behind scars and blemishes."

For those with more severe cases, Dr OBT recommends laser treatments. ​"We have the most innovative Aerolase Neo laser, which uses a unique laser wavelength, is FDA-approved and helps control acne in just a few sessions."
If lasers feel extreme and expensive, there are other options, such as ​"appropriate antibiotic lotions or tablets that work ​'inside out'".
Microneedling can also be an effective treatment. Dr OBT says he's had ​"tremendous success with this as it uses radiofrequency energy and ​'arrests' acne by dissipating energy at the level of the sebaceous gland (inside the skin)," adding that ​"it works by also stimulating collagen production and helps with acne scars and pore tightening."

Dr Ana, aesthetic doctor at Kat & Co, suggests using products with ​"brightening ingredients, such as vitamin C and acids" to aid the healing process and ​"optical ingredients such as salicylic acid, benzoyl peroxide and retinoids" to reduce redness at the infection site.
Both experts warn against the temptation to pick and strongly advise seeking medical advice early on to avoid long term scarring and pigmentation. Dr OBT also suggests ​"avoiding dairy and sugar" while remembering that ​"it is a clinical condition and best to get treated by a doctor with experience in acne management, and innovative medical devices which can help clear it more efficiently."
More importantly, it's important to embrace naturally imperfect skin, which is advocated for within pimple positivity groups. I love to pop on a pimple patch in the mornings when I have a spot – and I own it. It often feels less stressful than worrying about it, too, and it looks cute.


More like this