The five-step nighttime skincare routine you should be doing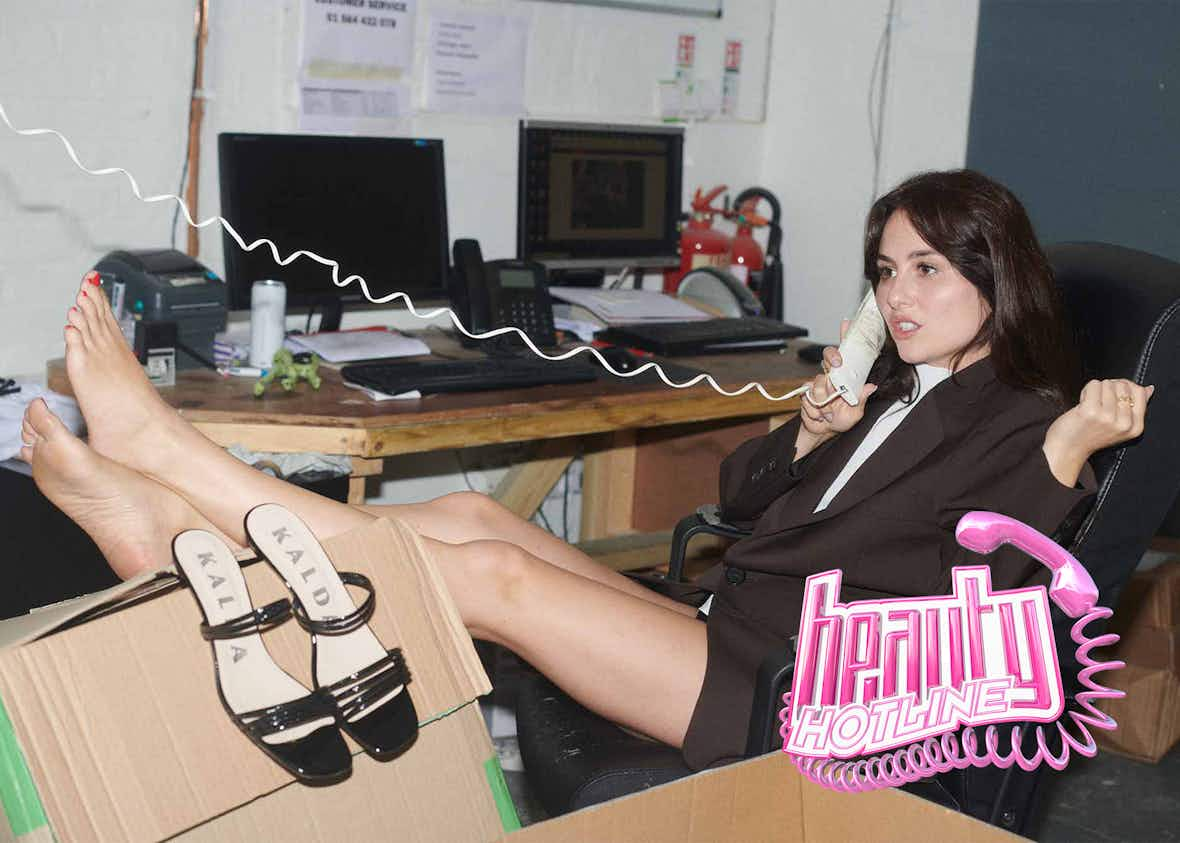 12-step skincare? No thanks. Here's the fabled nighttime routine demystified.
Guess what? You might not be washing your face properly. Or rather, in the most effective manner possible. Who has the time for a 12-step skincare routine? No one, except for maybe Gwyneth Paltrow, or in fact Grimes, whose bonkers daily routine set the internet on fire last year (it involved screaming and sword fighting).
As most facialists will tell you, less is more. However, a curated routine can still be intimidating. What is double cleansing? When should you start using retinol? Should you be using a serum before bed?
If you're confused, worry not. We've enlisted Fatma Gunduz, senior aesthetician at East London's cult salon, Skin and Sanctuary, to give us the lowdown.
But first thing's first: don't skip your nighttime routine. ​"As far as your skin is concerned, this is not the time to be lazy," says Gunduz, adding that your evening cleansing routine is essential because every day we're exposing our skin to the sun, microscopic dirt, grime, bacteria, as well as the skincare products added in the morning and makeup.
"I am a believer that skincare should never be complicated and I am not a fan of any 10-step trend layering one product over another and another," Gunduz says. ​"It's the ingredients in the products that matter and their effectiveness for your skin, not the number of steps. None of us are generic and neither is our skin."
Gunduz suggests focusing on ingredients that are serving a purpose rather than feeling a pressure to drench your skin in five products, which can cause breakouts. ​"You could be over-stripping or over-treating the skin with ​'active' ingredients that have a more negative impact on the skin barrier and again, cause breakouts with dehydration and sensitivity."
On that note, here is Gunduz's foolproof step-by-step guide to acing your nighttime skincare routine.

"Start with massaging the skin using an oil-based cleanser (such as Lipid-Balance Cleansing Oil by Medik8) or a gentle/​cream cleanser to melt away any make-up and sunscreens which otherwise tends to be stubbornly stick on your skin. Once the dirt, sebum and make-up have been removed, cleanse again. It means you are now actually cleansing the skin, not just washing off the layers on top."
Nellie's recommendation: Gentle Milky Lotion Cleanser by Epionce

Step two: toner (optional)
"Historically, toners were full of alcohol-based liquids that were definitely not helpful to your skin at any time of day. Today, the ingredients in a good toner will be simple, gentle and hydrating enough to ease dry skin or contain exfoliants to treat acne and bumps. If you have sought out advice and understand which is the right ​'toner' for you then this is the time to add it to your routine. But, as a busy mum myself, I completely understand the importance of time so if you feel that your skin can do without, then this step can be skipped."
Nellie's recommendation: Pixi's Glow Tonic

Step three: eye-cream (optional)
"As with toners, there are now some excellent eye creams in the market. Though I agree that the skin around your eyes would benefit from something lighter than your usual moisturiser, eye creams are honestly not necessary for most people."
Nellie's recommendation: Eyemax Alpharet Overnight Cream by Skinbetter Science

Step four: serum and/or moisturiser (optional)
"Your skin truly is unique so you need to take a little time to understand what it needs. Applying a serum at this stage is beneficial if it's the correct one for you. Good serums contain concentrated nutrients, hydrators or antioxidants that can add that boost. But the important part of my advice is that this is only a good step if you use the one that suits your skin. And the same applies to a moisturiser. Only add this as a step if your skin needs it (eg. if your skin tends to be dry or the barrier has been compromised). We should also remember that our skin itself changes to reflect our lifestyle, age, pregnancy, menopause, stress, exposure to the sun so what might work for us during one stage in our lives, may not be the best for the next."
Nellie's recommendation: Barbara Sturm's Night Serum

"Retinol/​retinals and other derivatives of the current super buzzy ingredient vitamin A can be highly beneficial when included in your nighttime routine. All vitamin A derivatives, including retinol, sink into your skin to speed up cell turnover, causing our bodies to churn out fresher, smoother, less wrinkled skin over time. It also helps with treating acne and pigmentation. However, I would still say this is an optional step in your routine. Though beneficial due to its potency, I would always advise that before introducing this step you seek professional guidance and this is definitely an example of a product that does not fit and work in the same way for everyone."
Nellie's recommendation: Medik8 Crystal Retinal No 3


More like this