How to hydrate dry skin in the winter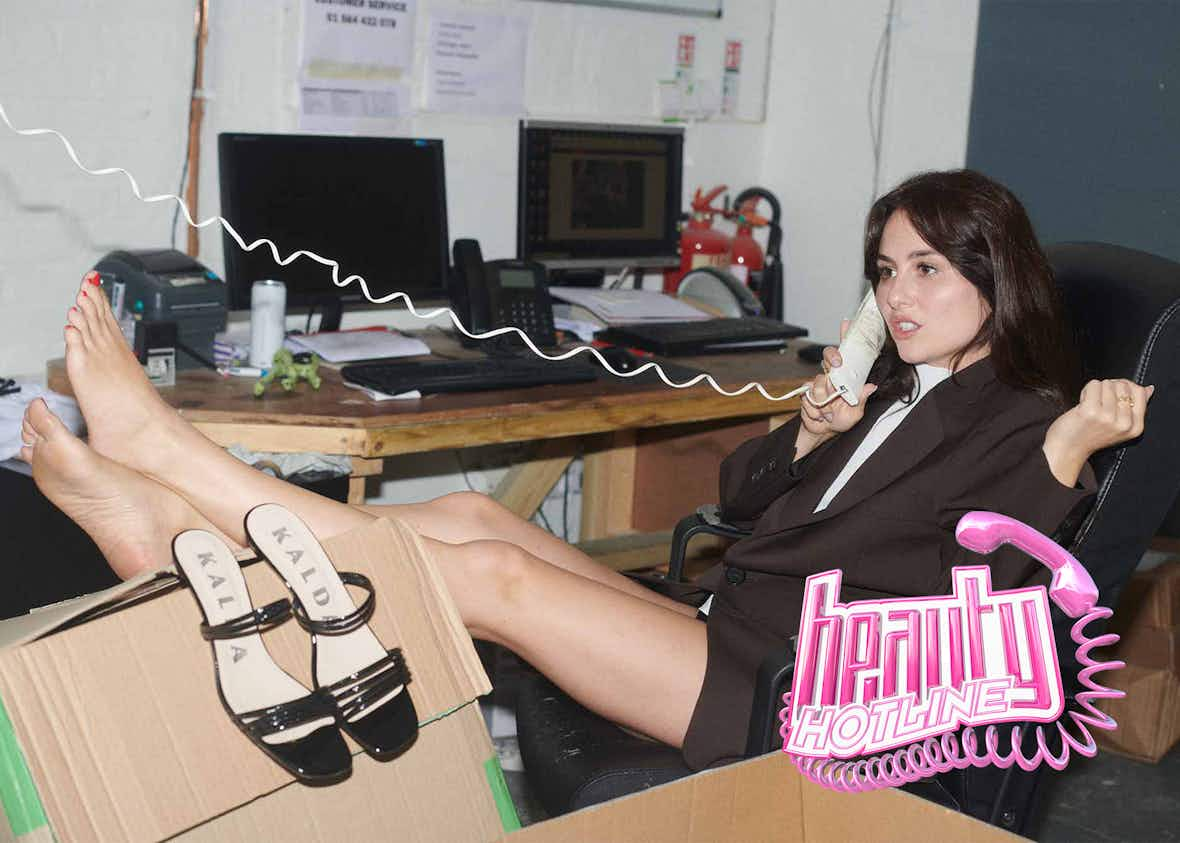 0-800-Beauty-Hotline: Winter is here. It's time to switch up your skincare routine to combat the colder months.
It's now officially winter. Burr. Whatever healthy habits we might have picked up last summer will be tested during the upcoming drinks-every-night festive season. If your skin is feeling flakier, redder and drier than usual, you're not alone. The sudden drop in outdoor temperature coupled with blasts of central heating means that our skin is up against a lot. It's likely whatever skincare routine was working for you in the warmer months will need to be tweaked.
So what can be done to combat our winter skin woes? Freddy Furber, founder and director at Q+A Skin, says that a lack of sunshine will disrupt your skin barrier. ​"This will result in dry, sensitive skin that is stripped of essential moisture," adding that whatever water-based moisturiser you may have been using for the past few months is ​"not likely to provide enough moisture for the harsh winter months" and something oilier will help.
While it may be tempting to scrub your face in the evening after a long day at work, Furber advises against it, especially if your skin is feeling weather-beaten. ​"Opt for mild cleansers and avoid harsh scrubs," he says, adding that ​"ingredients such as aloe vera (known for its soothing properties), niacinamide (a vitamin B3 that helps soothe inflammation, strengthen the skin barrier and even skin tone) and chamomile (that soothes skin discomfort)" are suitable for fragile skin.

If dryness is your biggest concern, Furber advises that swapping your cleanser and moisturiser should be the first change to make. Move away from foaming cleansers to oil-based or cream cleansers to help your skin retain moisture. Use a gentle and nourishing formula that's rich in oils and antioxidants like the Q+A Rosehip Cleansing Oil as this not only cleanses but also feeds the skin leaving it fresh and hydrated. The winter months are the perfect time to incorporate oil into your regime. ​"Apply a thin layer over your moisturiser to lock in both product and moisture," he adds.
But you don't have to ditch your whole skincare regimen. Maintaining skin stalwarts is imperative to keeping your skin healthy. ​"Hyaluronic acids and ceramides are like scaffolding in the skin, and help lock moisture and shield skin from pollutants," Furber says, adding that squalane and jojoba oils should be used as night treatments. ​"These naturally moisturising ingredients are fast-absorbing and lock in moisture to the skin to prevent dry patches."

If you want to revitalise dull skin, add alpha-hydroxy acids (AHAs) into the mix. ​"AHAs like glycolic acid are handy because incorporating these into your regime means you're removing a build up of dead skin cells and promoting skin renewal," says Furber, although he warns that while AHAs are great brighteners, you should start small. ​"It's important not to over exfoliate or strip the skin of its natural oils," he adds. ​"Anyone with sensitive skin should avoid fragranced products."
A simplified skincare routine is all it takes to calm irritated skin. If you're experiencing dryness or soreness, strip it back to basics: a hydrating serum, vitamin C (if you're a fan) and a balmy moisturiser followed by a deep night oil (I love Votary's offering). It goes without saying that party season is the time to give our skin some extra TLC and that sticking to your daily suggested intake of water will help hydrate your skin from the inside out.

Nellie's recommendations:
Share

More like this