Life after mullets: where does our hair go from here?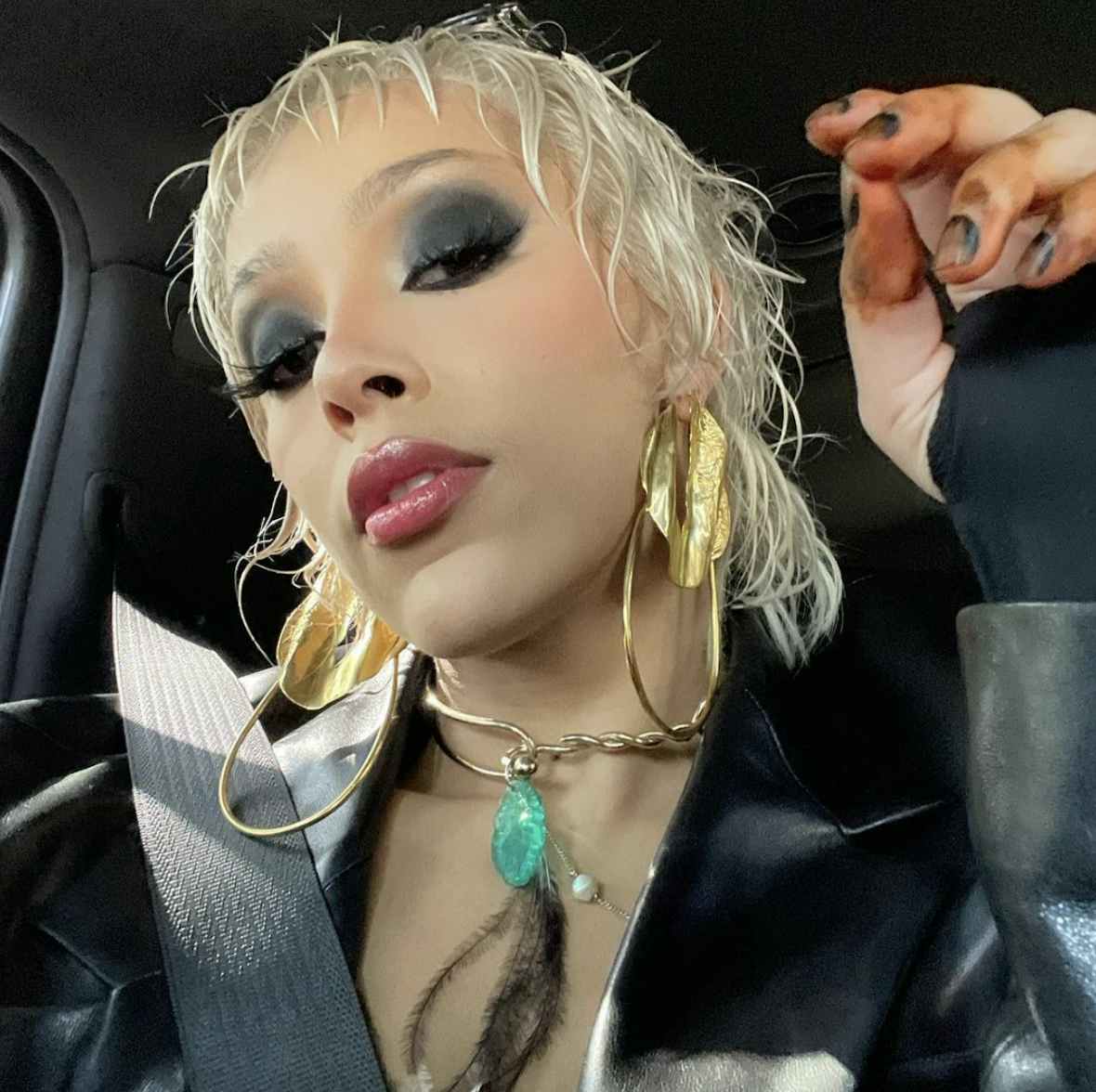 It was the hairstyle that dominated our feeds in 2020. But is the popular trend here to stay?
Ah, the mighty mullet. Reigning champion of haircuts. A haircut that, for so long confined to history books and pisstakes, has managed to make a spectacular, unprecedented comeback.
It was way back in 2020 that the mullet really cemented itself as the haircut du jour and, in the last few years, mullet-mania has quickly spread from art kids to uni campuses and high schools, helped, of course, by TikTok and Instagram. The hairstyle has even been seen on everyone from Doja Cat to Tony Blair (yes, really).
At this point, if you haven't had one, someone you know has. It's a chaotic cut for a chaotic time, the perfect ​"lockdown haircut" for the many, not the few. Boomers are probably wondering why their ​'80s cut has made a ferocious return. Surely, it's about time the trend died a death? Usually mainstream signals are the beginning of the end for major trends (like, how skinny jeans were the height of cool before the jegging years took hold). But hair salons from Liverpool to Bristol are still seeing the mullet requests roll in.
Could it really be sticking around for another year and, if so, why? There's only one thing to do: ask the hairdressers.

Jem, 22, otherwise known as @mulletbaby on Instagram, has been working in salons since she was 13, but built a loyal clientele after she moved to London in 2018 and started to cut mullets for her friends. For many of Jem's clients, the haircut formed a major part of their coming out journey. The mullet might read hyper-heteromasculine on Billy Ray Cyrus (or if you're in Australia), but the style has had a long history as a powerful coding tool for the LGBTQ+ community, from lesbian culture in the ​'80s to today.
It's that history that makes Jem think the mullet trend will go two ways. As the mullet has been adopted by pop culture, some of its impact for alt communities has been lost. ​"You've got the really high fashion art students that now know that the queer haircut has been taken [by mainstream adopters]," Jem says. Now, they're wanting to try new shapes, like rat tails, mohawks or horns. ​"It's just something that you wouldn't see everybody wearing."
Even though the current mullet trend has undoubtedly, er, borrowed from the queer community, all is not lost. Sheffield-based hairdresser Jenni still regularly cuts mullets for her LGBTQ+ clients at her Laundry salon. ​"I haven't seen their popularity dwindle yet," she says. ​"If I cut someone's mullet off one day, I'll cut a new one in on that [same] day." What does she think the future holds for mullet-wearers? ​"Trends are changing, but only because the hair is growing." One trend she points to is ​"people disconnecting that front bit. That way they can have something new and something that looks really fresh, but it's still kind of a mullet."

Meanwhile April, the co-founder of Shag salon and hairdresser to Gen Z influencers like Florence Given, points to rock artist Casseyette as inspo for those who will stick to the mullet: ​"She's a great one to look at, with the length and then that almost ​'80's top feel."
But what about everyone else? Yes, mullet-mania may be on its last legs, but the sheer scale of the trend signals a wider shift for our hair, away from experimenting with colour and towards experimental cuts. Gone are the days of pink hair and bleach bits.
"Now, everyone wants to play around with shapes and fringes and things that alter a face shape, rather than skin tone," Jem continues. ​"People are looking for something that actually makes their face look better rather than their hair being a focal point."

April agrees: ​"People don't want one length hair anymore. Everyone wants texture and movement. We have seen so much structure and styling and spending hours on our hair. [But now] they want to wake up, wash their hair and go."

It's true. Despite mass-y2k-nostalgia, sleek hair feels firmly out of vogue. Different hair shapes let people experiment while embracing their natural hair. It's no coincidence that curly haircuts and transformations have been going viral online too. It's about time different types of waves and curls were celebrated more widely – and cuts that focus on shape and texture are helping that shift to happen.
Our strictly anti-layers selves of 2015 would run screaming if they heard this. Yet it's the shag, which is low-effort, but still frames the face like a mullet, that feels like a natural progression for popular hair. ​"They've gone through the strength and the edginess, which has been fun, and they like the texture on their face, because it highlights certain structures of the face beautifully," explains April of how the mullet has helped pave the way for the shag to take hold. But now, she says, ​"I feel like there's a lot of people wanting to keep it a little bit softer."
Jack, artistic director of Bad Apple Hair in Birmingham, agrees that mullets are here to stay, but that they'll be ​"less textured and more softer… if you have something so severe, you've got to keep at it."
At a time when more young people than ever identify as queer or non-binary, cuts like mullets and shags offer an important opportunity to express fluidity or duality to the world, too. ​"We've had a lot of younger people coming who are very gender fluid," says April. ​"They didn't want to be labelled as one gender and they wanted their hair to look like that as well."

"What's so interesting about haircuts now," continues Jem, ​"is that it's the only thing that can really change how people project themselves to the outside world."
But haircuts like these aren't just transforming the lives of wearers. The popularity of these cuts among people of all genders is having a lasting impact on the whole world of hairdressing. Jack's salon is one of the many salons that are moving from gender-based pricing systems to ones based on hair length. About bloody time.
So, yes, the mullet's days in the spotlight might be numbered. But its role as a queer status symbol is forever. As is its legacy, the early-2020s mullet trend will go down in history: a relic of pandemic life, a representation of changing attitudes and the catalyst for a big old shift in hair styling. All hail!

More like this