Supercuts: Keisuke Watari's haircuts are visionary
Undeterred by stop-start lockdowns, the Japanese hairstylist opened up his London salon last year. Now, he's redefining the city's hairscape, one chop at a time.

When hairdresser extraordinaire Keisuke Watari moved from Japan to London in 2019, the summer before Covid hit, he'd already undergone five years of intensive training in his home country.
So when the UK's first lockdown was lifted last April, Watari was well placed to open up a salon in Bethnal Green, East London. Nameless and websiteless for the time being, his Instagram account and word of mouth do the talking, and it seems Londoners can't get enough of Watari's electrifying cuts.
"My style falls between UK and Japanese, and between being an artist and a commercial hairdresser," the 30-year-old says. ​"I don't see being a hairdresser as art – I work with real people, real characters who lead real lives. These things create chemistry and a one-of-a-kind, intense energy." That being said, the hairdresser possesses an undeniable artistic flair.
Watari's style flips between forms, finding references in both the historical and contemporary. On his page, you'll find a take on Chinese queue hair, an ancient style worn by Manchurians since the 1600s, in fiery reds and ink-jet black. Or a punk-inspired, hot pink mohawk and bright red cross sprayed onto bleach-blonde hair. There's also Sailor Moon styles, all preened and perfected, and post-mullets that look just the right amount of lived-in.
"I'm inspired by surrealism, daily life, dreams and encountering things I don't like," he continues. ​"Most of my customers leave it up to me to decide what style they'll get. I don't explain too much about it. I want to translate their vibe after spending time together and make the hairstyles as alive as possible."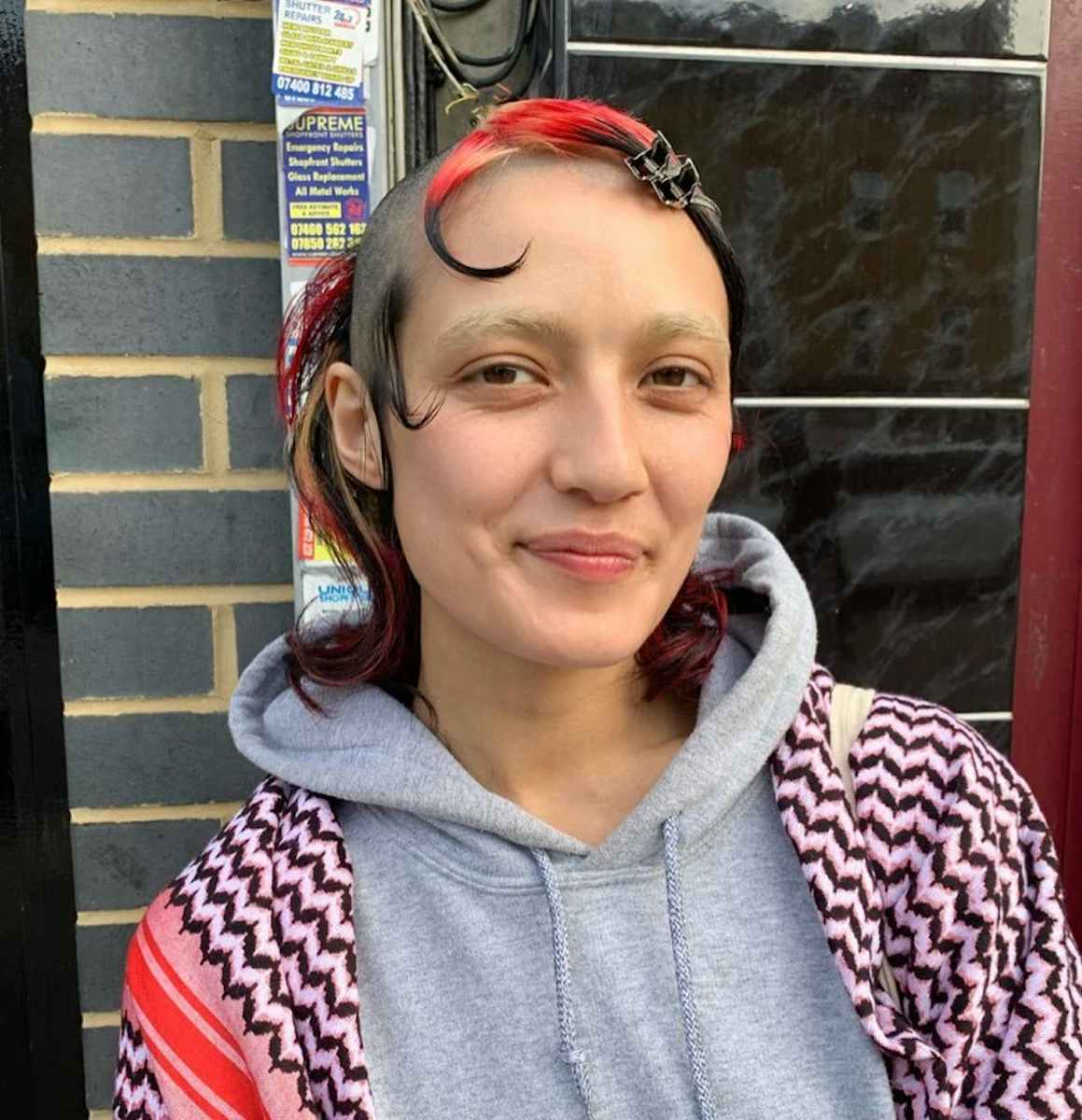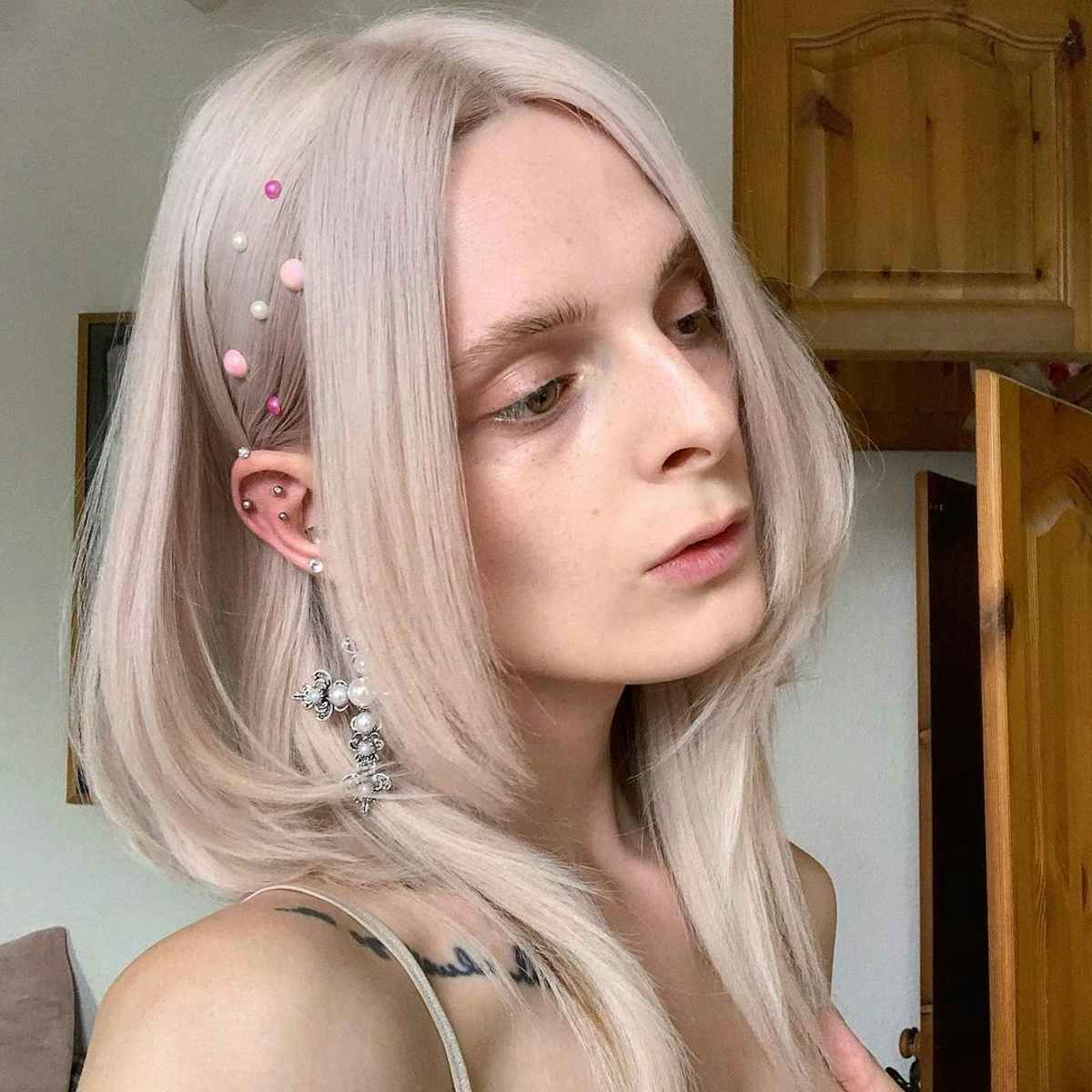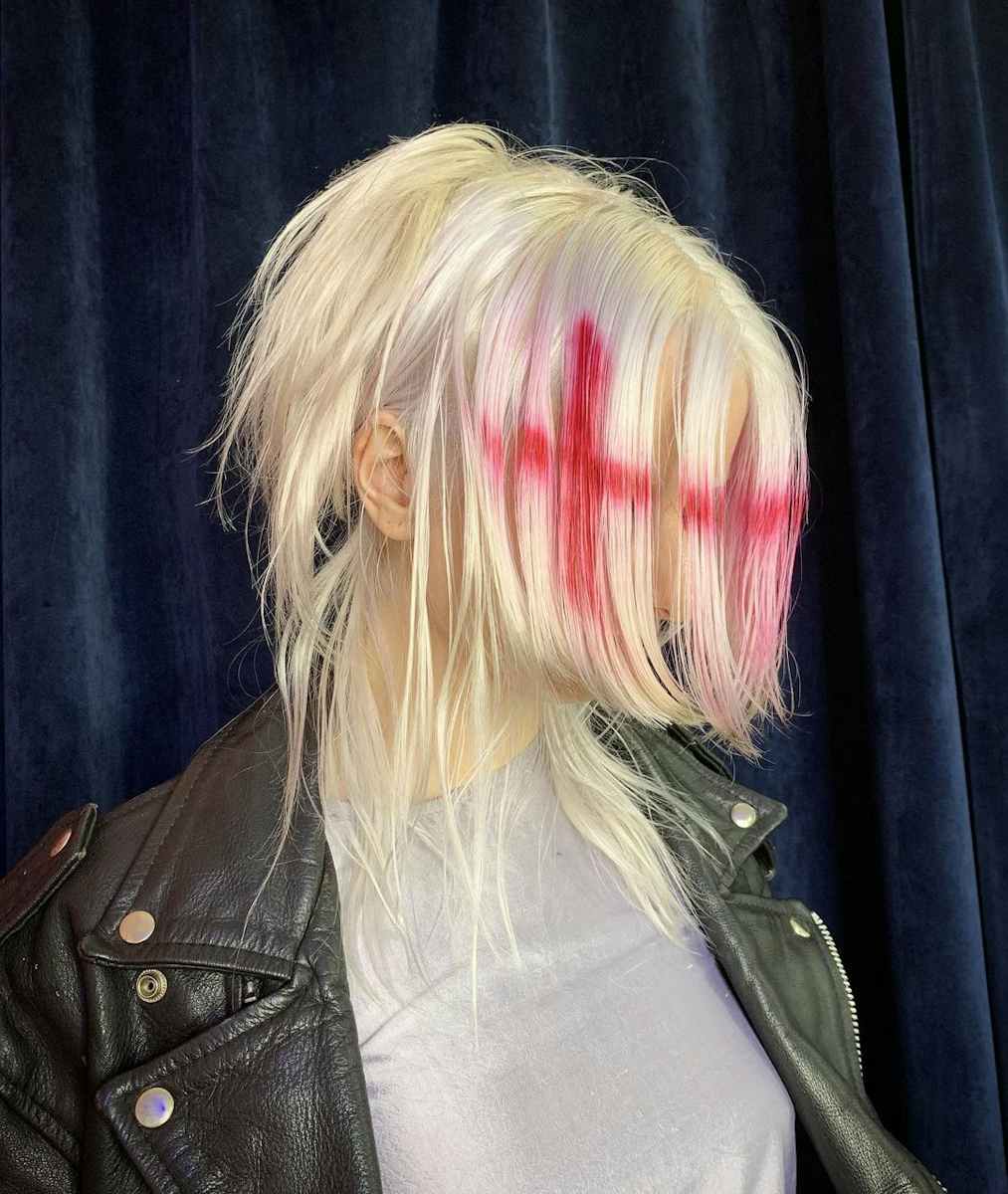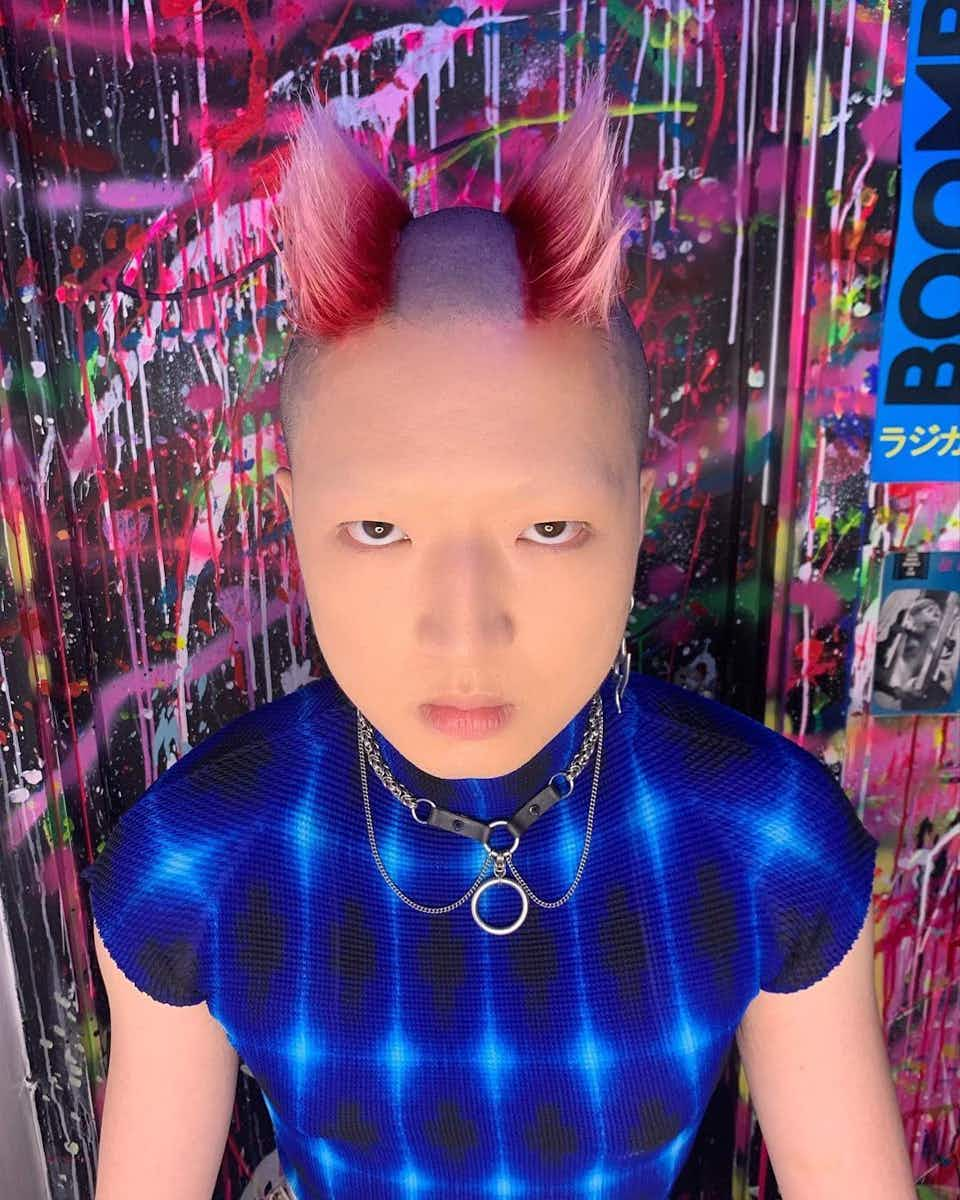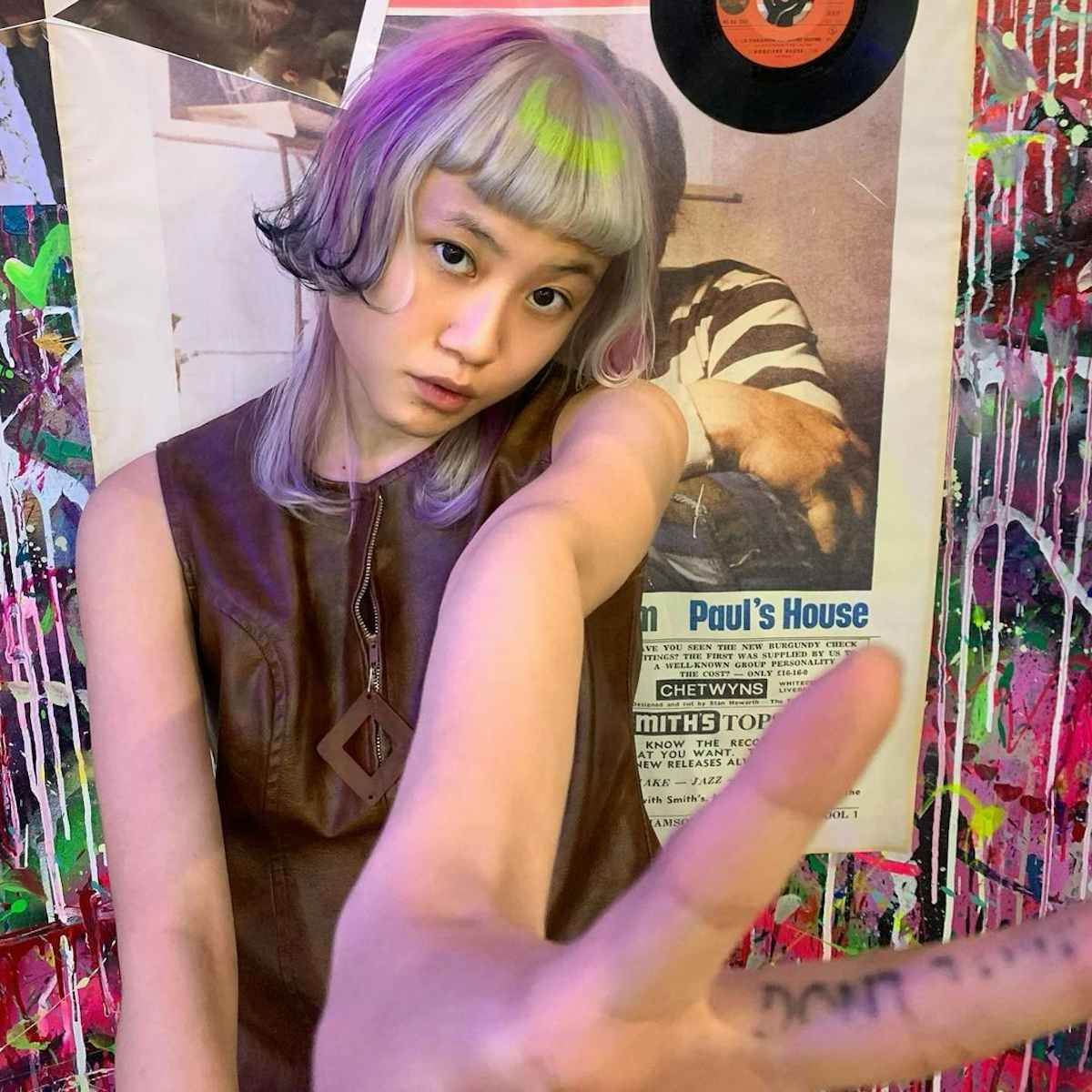 Though the ripple effects of lockdown came down hard on the beauty industry, it was one of the most memorable periods of Watari's life. He visited clients in their homes and was grateful for the opportunity to get to know them better. ​"It made me feel like we were going through this difficult time together," he says. ​"Working with these people is one of the main reasons I want to stay in the UK."
When it comes to his own hair, Watari always cuts it himself, but he isn't always happy with the final outcome. ​"I still have a lot of areas that I don't like about my own look, but that sensitivity allows me to see and understand my clients' own complexities," he explains.
"I also don't want to have a signature style. I like being able to create soft, nuanced, ambiguous styles, as well as edgy, sharp and aggressive ones. That doesn't mean I want to strike a balance, though – I want to be able to create both extreme energies."
In the future, Watari hopes to open up a second salon in Japan, in a bid to further blend British and Japanese hairstyles with one another: ​"I feel as though both sides misunderstand each other. I'd like to learn more about each culture, mix that up and share it. That's my dream."


More like this