Pabllo Vittar walks us through her post-Pride wellness routine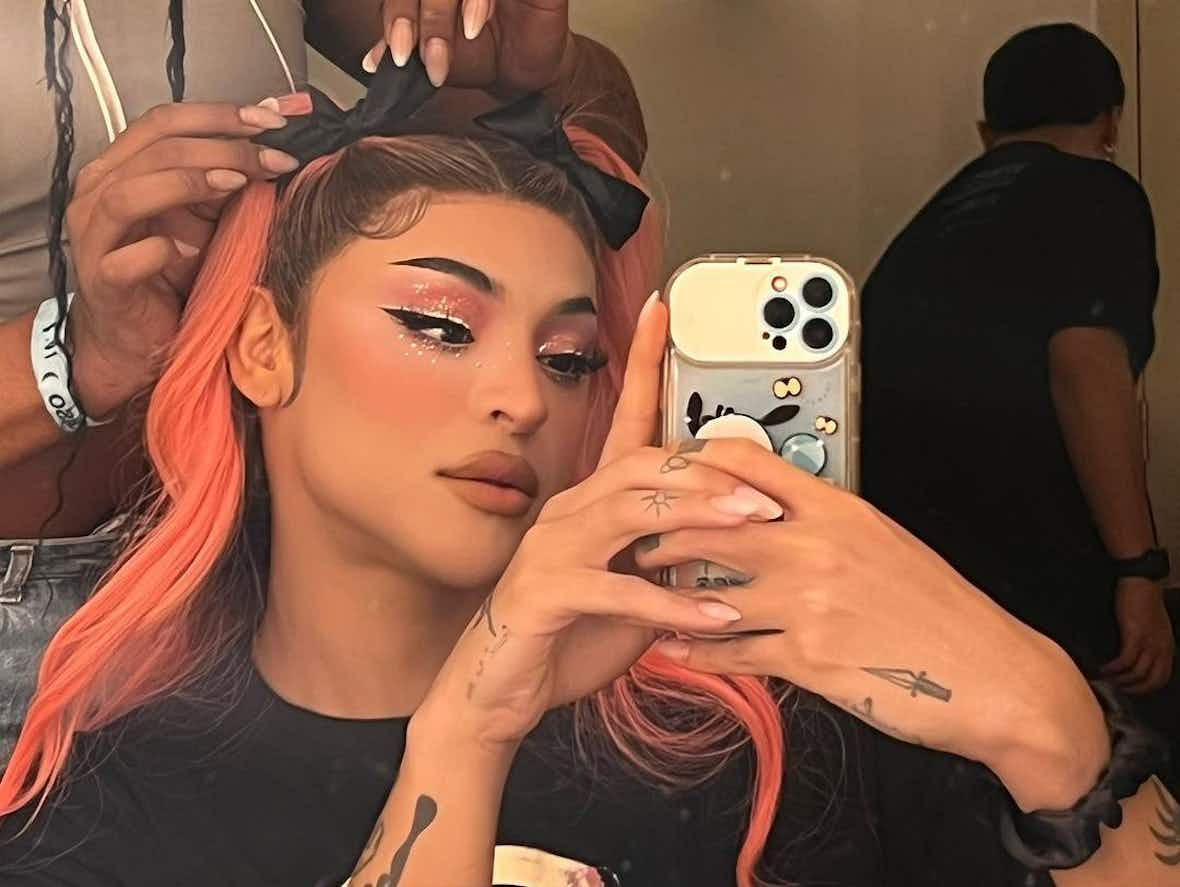 Daily Beauty Rituals: Hot off headlining Manchester Pride, the Brazilian singer makes a case for quiet mornings and intense workouts before bed.
Pabllo Vittar sure knows how to hype up a crowd.

No corners are cut when it comes to her slick choreography; no note is missed when she's belting her sweaty club anthems. There are high kicks, even higher lifts and, occasionally, she might even drop into the splits. Suffice to say, the Brazilian singer and drag queen has some serious stage presence.

A perfect choice to headline Manchester Pride, then. Last weekend, the 29-year-old brought her electrifying show to the Gay Village Party in the city's Sackville Gardens, the cherry on top of the event's most diverse lineup yet. It's all in a day's work for Vittar, though: in June, in São Paulo, she also headlined the biggest Pride event in the world, affirming her status as a vital voice for the LGBTQ+ community in Brazil.

Those aren't the only achievements Vittar's recently ticked off her world domination to-do list. This year the singer released her fifth album Noitada and its remix counterpart After and, in 2022, she became the first ever drag queen to perform at Coachella. Oh, and don't forget the collabs with Lady Gaga, Charli XCX and Rina Sawayama, as well as a surprise performance with Lil Nas X at Lollapalooza Brazil. You don't work your way up the pop star ranks without making a few A‑lister friends along the way.

But for now, some downtown. How does Pabllo Vittar decompress after all of those high kicks? First up: some peace and quiet…

The first thing I eat and drink when I wake up is…
Water and black coffee.

My morning skincare regime looks like…
Washing my face with cold water and putting some sunscreen on.
The soundtrack to my morning routine is…
Silence.

My go-to beauty hack for when I've pulled an all-nighter is…
Taking all my makeup before going to bed and drinking lots of water.
The product I'll reach for when I've got a pimple is…
Ice.
My favourite brand of sunscreen is…
Bioré.
My holy grail skincare products are…
Sunscreen, cleanser oil and vitamin serum.
Because…
They're easy to find, easy to carry and get the job done.

My first beauty-related memory is…
Using my mum's products without her knowing.
The last life-changing product I discovered was…
Retinol.
I keep my lips moisturised with…
Bepanthol.
The bougiest beauty product I own is…
Dior's eye cream.

My favourite budget find is…
Cocoa butter.

The face mask that never lets me down is…
Quintal.

My signature scent is…
Ange Ou Demon by Givenchy – TikTok made me buy it.
My top tips for having a good hair day are…
Keep it moisturised.
A hair product I can't go without is…
Shampoo. I wash my hair everyday!
My evening skincare routine looks like…
I wash my face, then apply glycolic acid, retinol and niacinamide.

The secret to a good night's kip is…
A good workout routine at the end of the day.


More like this