Backstage with Charli XCX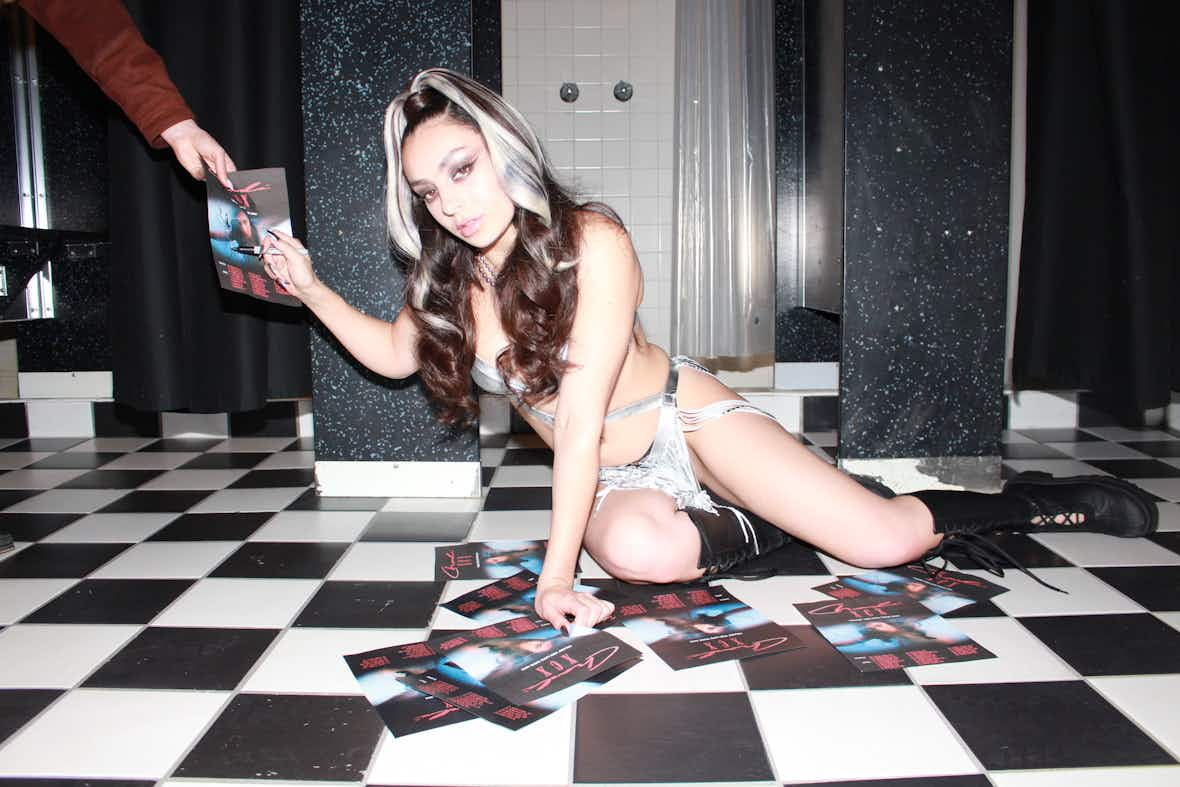 Digital cover: Lasers, lightning and synchronised backing dancers – Charli's Crash tour is the crowning point in her complex journey to pop stardom. THE FACE joins her while she laps up the glory in Los Angeles.
Pop stardom hasn't gone to Charli XCX's head, it's just the impossibly tight ponytail. ​"I'm so sorry if I seem out of it, this thing puts me in a daze for 30 minutes before it settles," she tells me at the Greek Theatre in Los Angeles.

I'm backstage where she's warming up with a soundtrack of Vengaboys and Aqua before performing to a sold-out crowd of nearly 6,000 fans, also known as Charli's Angels. The 29-year-old has spent more than a decade establishing herself as the type of artist you want to both party to and party with, and tonight is my chance. But Charli XCX is a seasoned pro at the start of an epic tour that'll take her through the US, Canada, the UK and Europe, so the vibe in the green room is more Evian than ecstasy.

Glam-induced migraine aside, Charli XCX has officially realised the mainstream pop star dream: her recent album Crash debuted at Number One in the UK Albums Chart and it's coming to life with a blockbuster live show. Stylistically, this is all a major shift from how i'm feeling now, the intimate, unpolished album she recorded and released in the thick of lockdown in 2020.


"It's an extra loud crowd tonight," the 60-something male cashier warns me at one of the Greek's snack counters. He's right. Girls, gays and tweens with their parents pack the amphitheatre, some in bodysuits and fake blood a la the Crash album art.

Scott, a 23-year-old fan from Los Angeles, was waiting in line outside at 8am, nearly 14 hours before Charli would perform. He'd already travelled to Oakland a week prior to see the first night of the tour. ​"I always have to be [against the] middle of the barricade for her. I want to be up front and see her with no obstructions, nobody in my view. Hopefully she sees me too," he tells me.

"I know in LA she'll bring special guests," Scott says. ​"I think we heard Kim Petras soundchecking." He's right. But I don't spoil the surprise.
Jessica, who is 21, drove for more than two hours from San Diego for the show. Clutching three copies of the Crash vinyl, she tells me she knows she's about to see a performance unlike the other five times she's seen Charli across four states. ​"She's put a lot of work into it with the choreography," Jessica says. ​"A lot of artists don't interact with the crowd very much. But she really appreciates everyone showing out."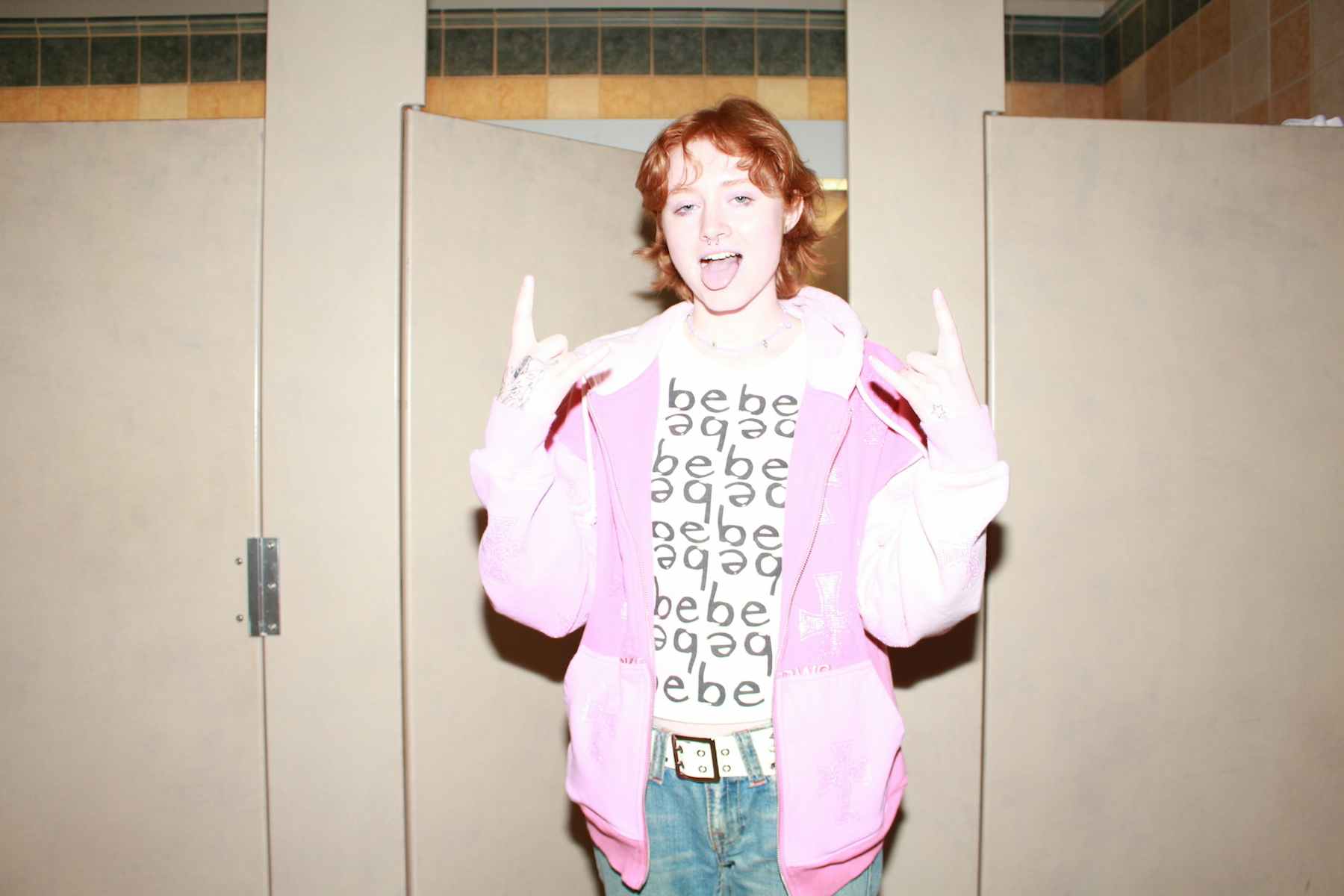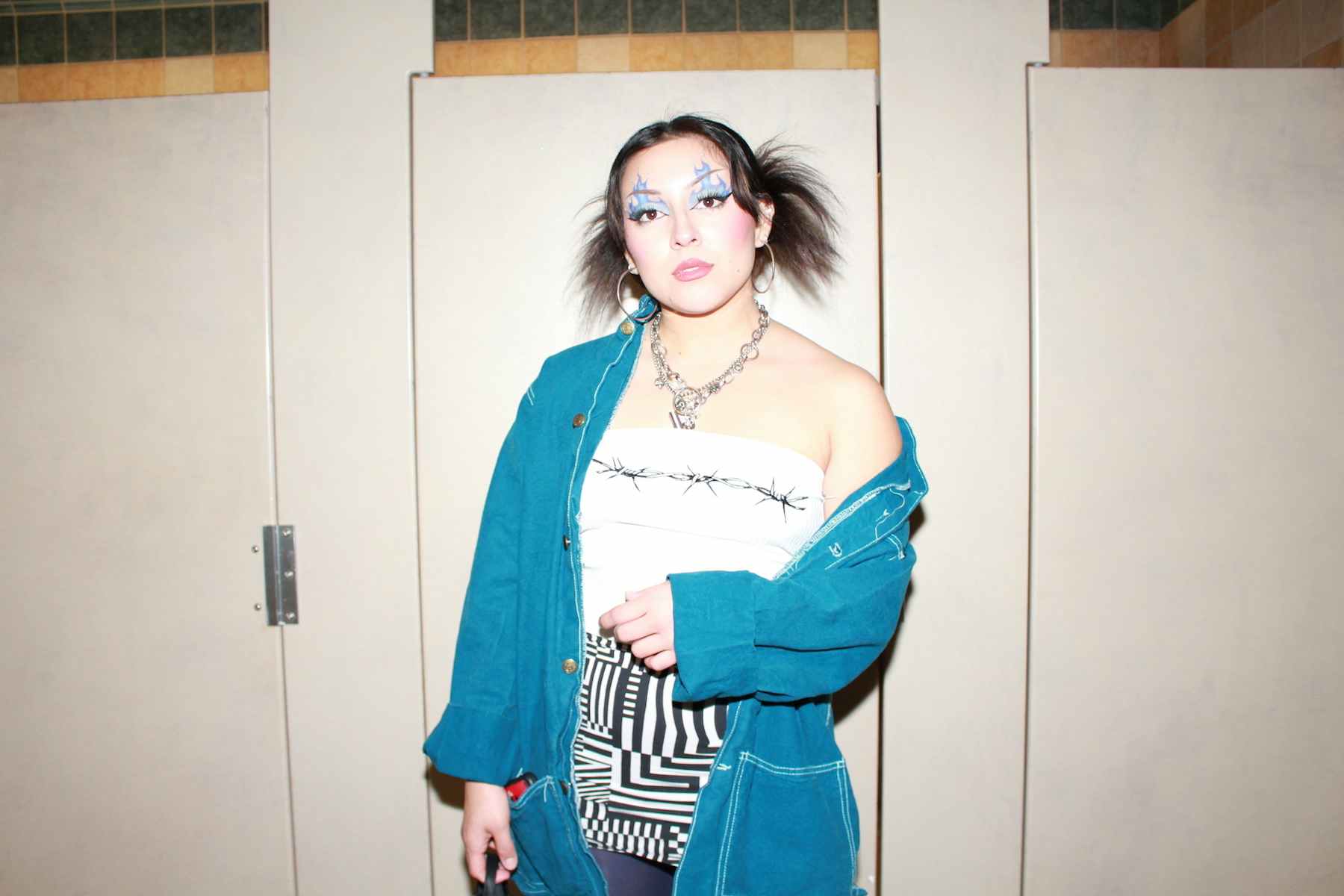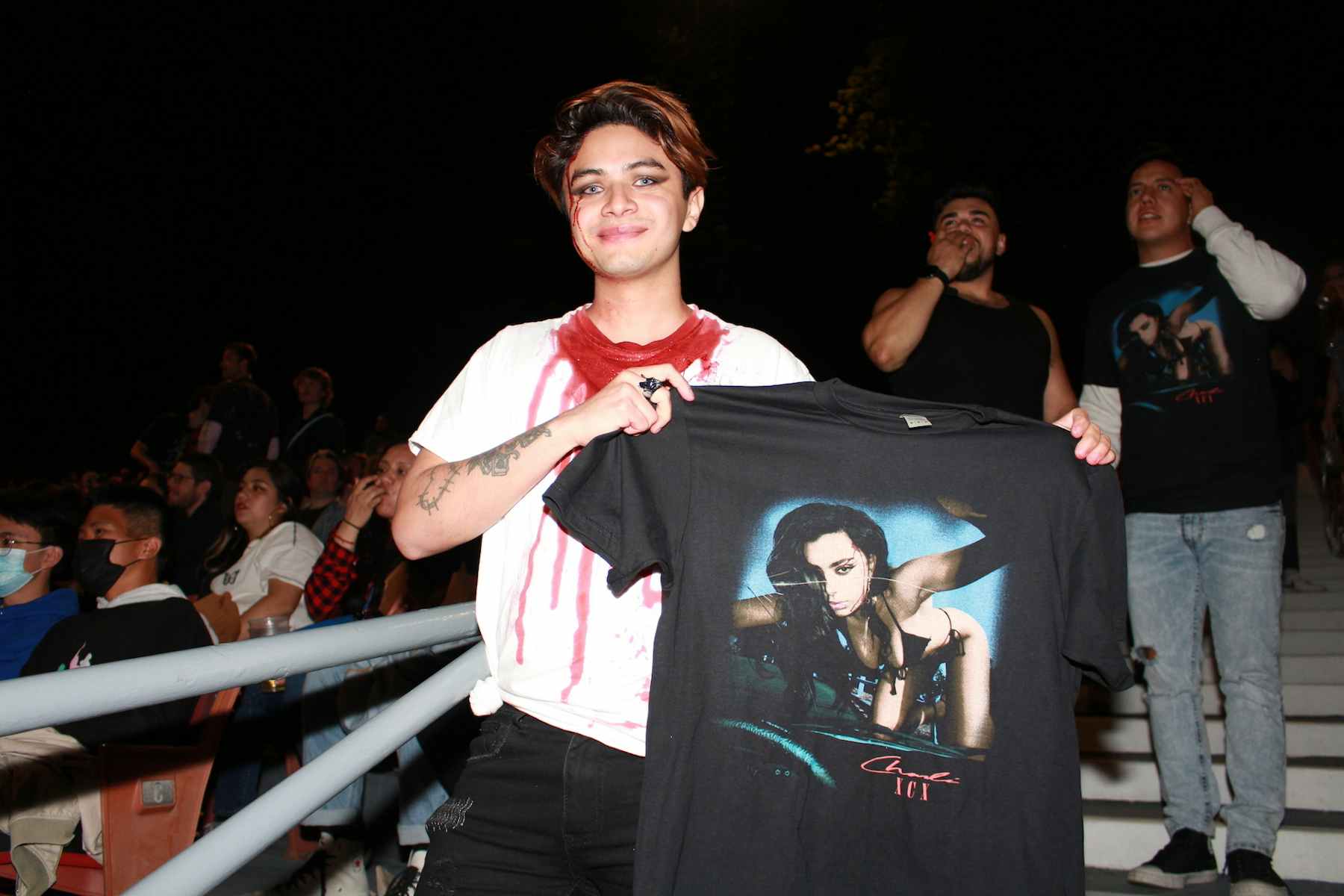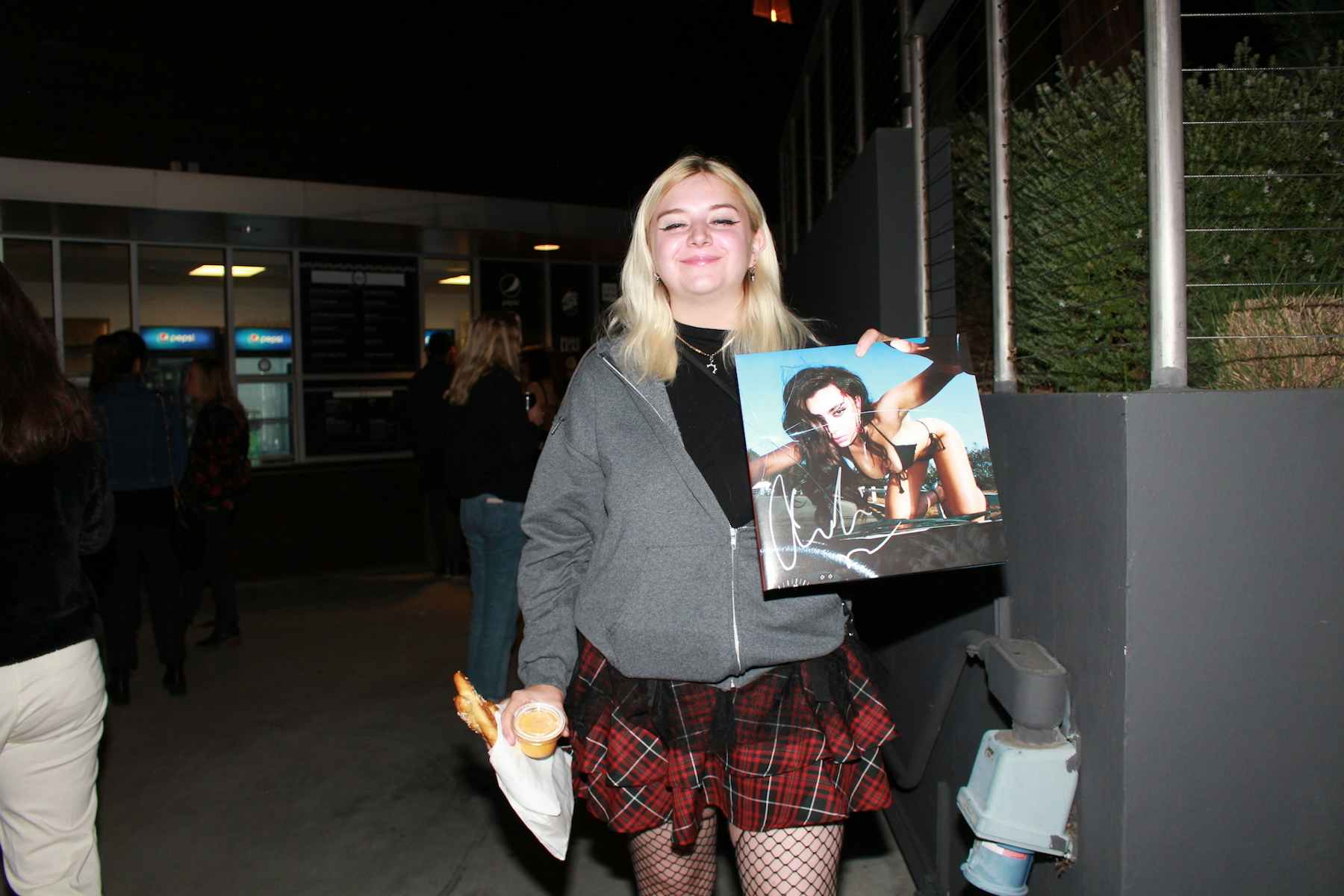 Charli admits there was a time where she thought she'd never achieve milestones like a Number One album or performing at such a historic venue (before Crash – which peaked at Number Seven on the US Billboard Chart – she'd not yet had a Top 10 album in the US or UK). But now that she's pulled it off, how does it feel?

"I was never under the impression that all my deepest darkest desires would be fulfilled and I'd be the happiest person in the world," she says. ​"I always want another taste of something else, of another thing." As fast as the rush of a new statistic or career milestone wears off, what satisfies Charli more than anything, she says, is a challenge. With Crash came two. On top of her move away from the experimental sound she'd gained a die-hard fanbase with, Charli decided to embrace proper pop star choreography.

A next-next-level-Charli debuted in the video for Good Ones, the first single from Crash. Alongside four dancers, she step-ball-changed and pirouetted in front of a dead lover's coffin with a big ​'80s blowout to a serotonin-boosting synth. The high budget treatment of the video was a stark difference from the homemade visuals of how i'm feeling now or even the memeable green screen scenes from 1999. ​"The CHOREO the VISUALS the BUDGET the SONG I am going to pass away," the top YT comment on the music video reads.

"I am pushing myself to learn this new skill that hasn't been a part of my artistry before," Charli tells me, admitting she'd once felt scared to take it on. ​"Moving my body makes me feel really good."
Charli's last performance in LA was in September 2021 at the Masonic Lodge, a tiny venue within the Hollywood Forever Cemetery. She wore a T‑shirt and bike shorts as she performed how i'm feeling now to 150 friends and fans. Before that, in March 2018, a pre-pandemic lifetime ago, she performed every song from her 2017 mixtape Pop 2 – bringing featured artists Kim Petras, Carly Rae Jepsen, Tove Lo and Caroline Polachek to the 800-capacity El Rey theatre with bare bones purple lighting.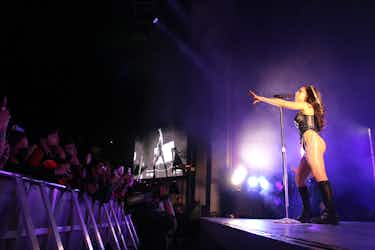 At the Greek, a beautiful outdoor amphitheatre, Charli is joined by dancers Grant Gillmore and Nathan Kim (also her choreographer) on an inverted circular ramp, flanked with Greek pillars and stairs. Imogene Strauss, the Creative Director of the Crash tour, explains that the dancers and props elevate Charli to the diva status the entire album campaign was centred around. ​"To add choreography into the live show felt very a deliberate move, having a big set and video content and all these elements add to it not just being her on stage just giving herself," Strauss tells me over a call.

The 3D backing visuals oscillate between Matrix-green lasers, Valentine's candy hearts, a neon red cross, lightning and a full moon. The choreography is sharp and precise – but still cheekily Charli. Fans scream as she licks her finger and then slaps her crotch on the breakdown in Move Me before melting towards the floor with her dancers. The ponytail stays put throughout.

Kim Petras joins Charli to perform Pop 2 fave Unlock It and Troye Sivan appears for a performance of 1999, during which Charli drops the choreography and ​"reverts back to my chaos," jumping up and down, body-rolling and hip-thrusting in a fringed loincloth with reckless abandon.

At one point, out of breath, she yells into the crowd, ​"help me out up here, I'm dancing!" Even with Charli's high-budget production, she hasn't lost her sense of humour. When she yells ​"REAL POP STAR SHIT!", the crowd cheers in encouragement.

Since signing her five-album record deal with Atlantic at 16, Charli has helped plenty of other artists solidify their spot in the pantheon. Time and time again, she has proven she can deliver a radio-ready chorus. Yet, appearing on the How Long Gone podcast in 2021, she laughed at the success of some of her most popular songs. Charli claimed she never connected with Icona Pop's rebel anthem, I Love It, which she co-wrote at 19, and poked fun at the lyrics on the 2019 duet she co-wrote for then-real-life lovers Camila Cabello and Shawn Mendes, where ​"señorita" is rhymed with ​"nice to meet ​'cha".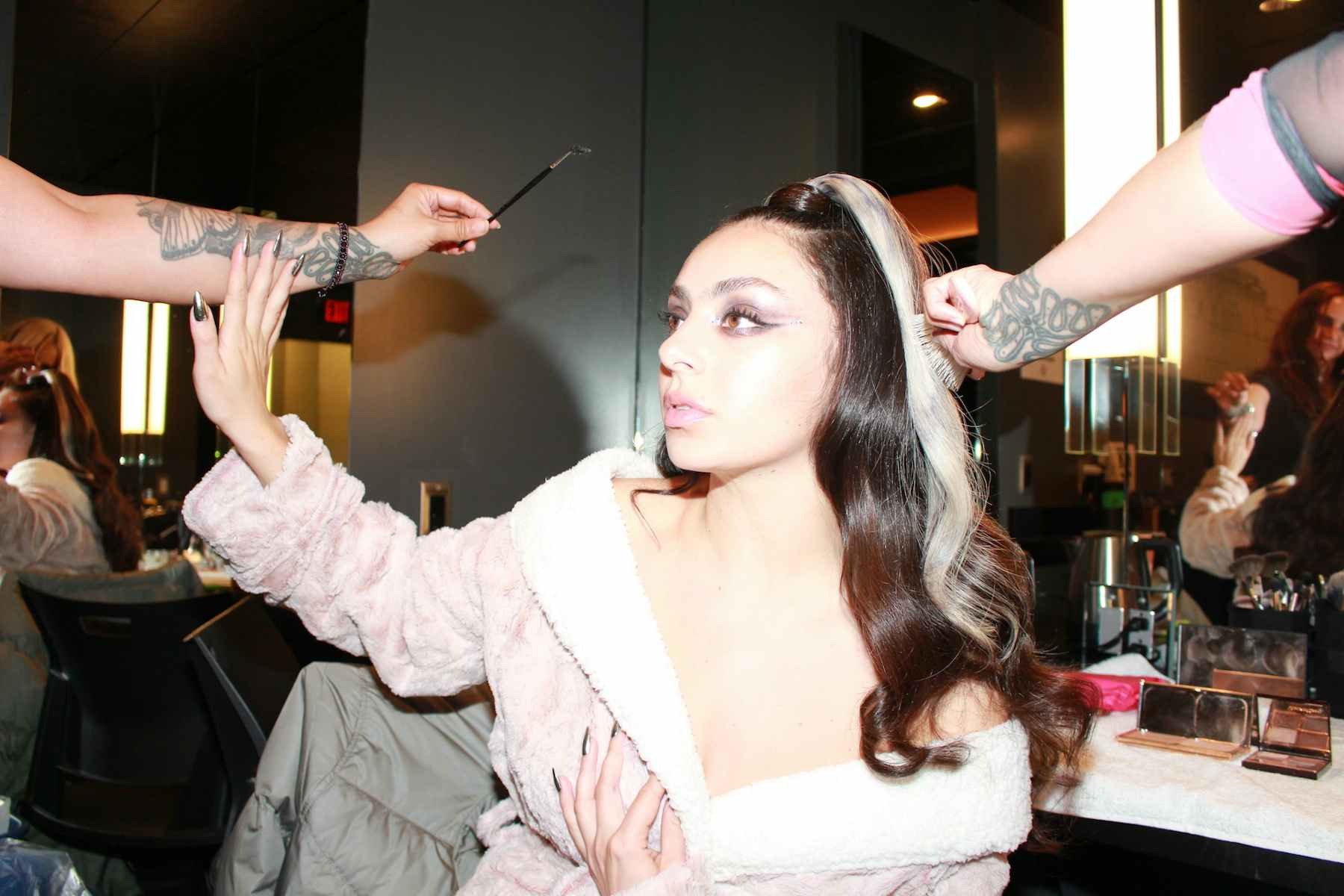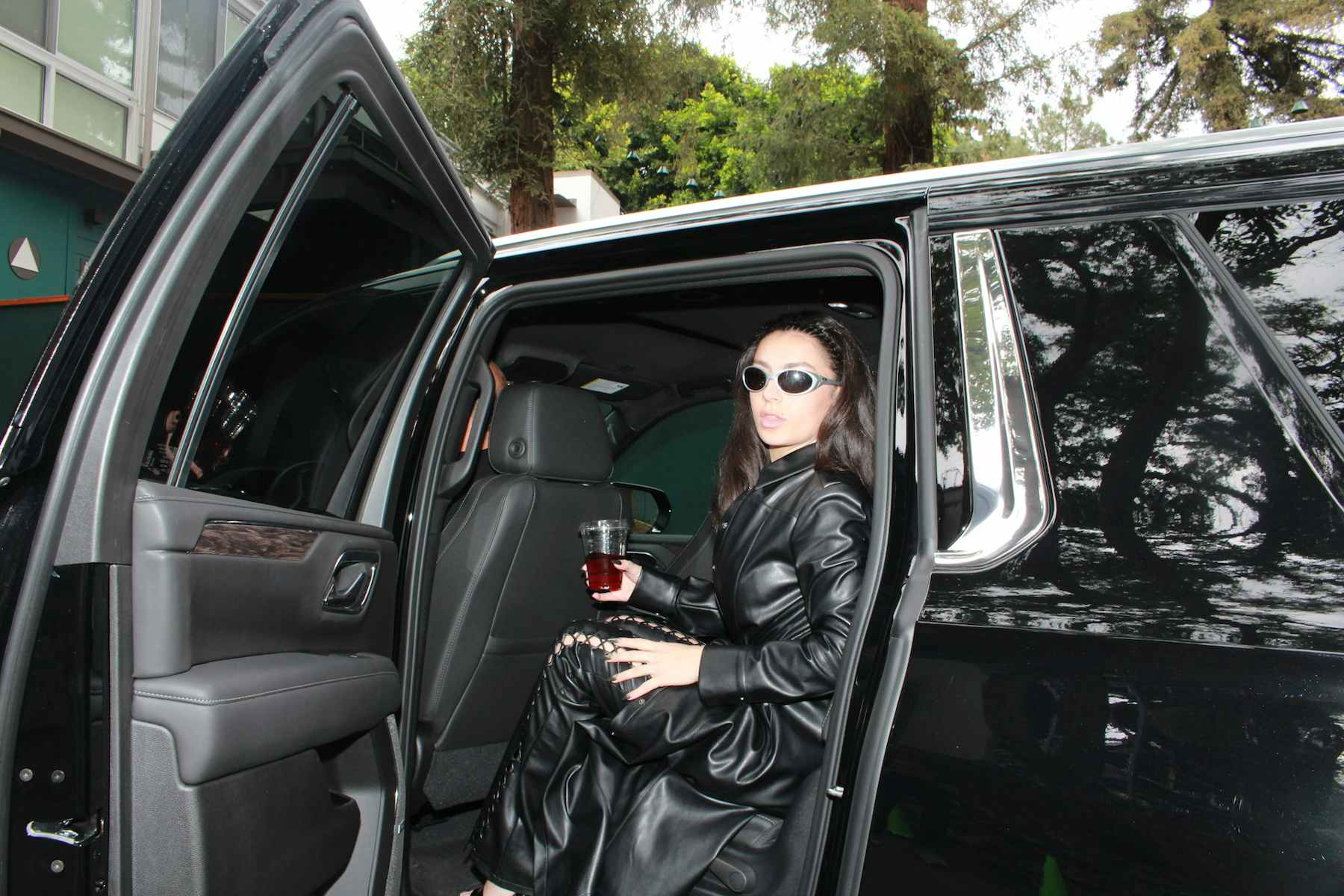 While being famous enough to warrant Daily Mail paparazzi shots paired with caps lock headlines, since 2016 Charli has carved out her own lane in experimental pop and deepened her ties with internet‑y, independent artists including those of A. G. Cook's PC Music record label and the late visionary SOPHIE, whom Crash is dedicated to. It seemed as though she was saving the music that really mattered to her for herself, even if her songwriting credits and features eclipsed any of her solo work's success on paper.

Then, every so often, a crack would appear. In long, quickly-deleted Instagram captions it became clear: Charli wanted to cement her status not as a pop artist, but a pop star. She was frustrated that her music and profile wasn't reaching mainstream, icon status. Was she not a pop star because she wasn't interested in playing the game? Or was the world not ready for her vision of pop?

Now, a few weeks after the release of Crash, it feels like the world has caught up with her vision. ​"I don't want to say [Atlantic Records] is eating out of the palm of my hand, because I'm not Ed Sheeran," she says, laughing, ​"but we're in a really good place."

"What's really interesting about music culture right now is that the underground scene and the commercial music scene are interlinked more than ever before," she says. ​"I'm not saying there is no underground culture – that obviously is not the case – but I feel like the two are working together in such a unanimous way that it feels like there isn't anything drastically kind of extreme that's musically happening without it already being referenced in mainstream culture." She cites Vernon from K‑pop group Seventeen wanting to do a remix with A. G. Cook and Charlie Puth tweeting about SOPHIE's influence.

Where does that leave Charli, who has been straddling the two worlds for so long that she's basically doing the splits?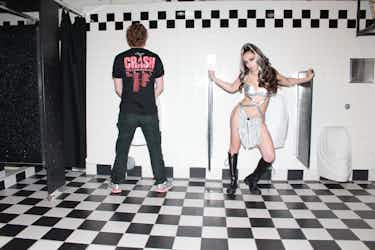 "I'm not interested in trends," she says with a shrug. While writing and recording, she avoids listening to other music altogether. ​"The pendulum is always swinging and I'm imagining that ​'70s and ​'80s music is going to be dead now for a while and then y2k and ​'indie sleaze' is coming back. But I don't really care what is going to happen, I just want to do what comes instinctually and naturally to me," she says.
Off-stage Charli is easy going and friendly, deadpanning ​"same" as we chat about reaching multi-day hangover age. Partying has been a way of life for Charli, whose pre-Crash lyrics focused on driving to the party, crashing the party, or what happens after the afterparty. ​"Not to reference the most iconic piece of internet culture ever but Gaga being like ​'bus, club, another club,' that was my life and it was very decadent but also trashy but also very, very fun. There were lots of toxins going into my body," she says, laughing.

On the Crash tour, that lifestyle isn't possible anymore. She has to be alert and fit enough to hit her cues and complete 20-second outfit changes backstage. But the party isn't over for Charli – she's just pickier about when to really let loose. Away from tour, she's more of a homebody than you'd expect. ​"I love being in my house. I love hanging art on my wall and decorating my home space. I like walking my dog and making out with my boyfriend," she says.

And with that, my up ​'til 4am party-with-Charli fantasies fizzle. After all, I'm not the one who has to wake up tomorrow and do it all again. Post-show, she opts to host intimate outdoor drinks for her friends and family instead of the originally planned afterparty at a nearby Hollywood club. She emerges in a robe and mask sipping a margarita and quietly schmoozes amongst friends including Instagram celebrities Benito ​"Benny Drama" Skinner and Jordan Firstman. Actress Rachel Sennott is in the crowd and Kim Petras and her DJ-slash-BFF Alex Chapman hang near the bar. Charli's parents are in town, each with a glass of champagne and her boyfriend, George Daniel, producer and drummer of The 1975, quietly hangs nearby while she does her thing.

Before letting her get back to her relentless schedule, I throw her one more question: what's her purpose as a pop star? ​"To challenge my audience and show them a vision of what pop can be that is outside of the normal realms of pop music," she says firmly. ​"I like to be shocked and surprised by my favourite artists. I like to love one song so much and really be confused by another song. I like to not know what's coming next."


More like this