How 2:22 A Ghost Story became a West End cult

It's the play that's gone right: a theatrical phenomenon pulling in young audiences via a chilling story and clever actor choices like Cheryl and Lily Allen. As a UK tour looms, its creator and latest cast explain why audience participation – screams, wine spills, all of it – are welcome.

Some 300,000 bums-on-seats can't be wrong: 2:22 A Ghost Story is a cult theatrical sensation.
Across 500 performances over two years in London, the play has become that rare thing: a reliable hot-ticket for younger-than-average West End audiences amidst a night-time economy blighted by lingering Covid jitters and cost-of-living challenges to spending on entertainment. Not to mention, of course, the stubborn perception that theatre is Too Pricey Anyway and also – as the preserve of jewellery-rattling, Ibsen-inhaling oldsters and toffs – Not Really For Us.
But first-time playwright Danny Robins' production has bucked those trends. Its title is both on-the-nose and a promise: here's a wee hours chiller that will scare your pants off – audience interaction, whether screams or laughs or jump-scare wine-spills, very much welcome. Those bums on seats? At this proper eerie ghost story, very often out of their seats.
Both that fright-night thrill and the show's blockbuster success have been super-charged by clever casting across the show's five (and counting) London runs and its rotating company of four. From summer 2021's opening star Lily Allen via Laura Whitmore and, earlier this year, a second reformed music celebrity in the shape of Cheryl, 2:22 A Ghost Story has astutely booked non-traditional actors with a wider pop culture resonance.
The result: the classic haunted-house concept transformed into a rollercoaster night at the theatre in the company of firmly relatable thesps, an immersive experience amplified by brilliant, atmosphere-ratcheting sound design that mixes nerve-jangling fox's screams and the ominous throb of Massive Attack. ​"We wanted to find music that instantly evoked the choices of a certain group of people of a certain age at a dinner party," says Robins. With his background in making ​"audio horror", he also understands how ​"the use of sound is so important – the way the music goes from feeling comforting and seductive to feeling quite sinister…"
For the playwright, it's all job-well-done. Previously a stand-up comedian, then a supernatural-focused radio dramatist and podcast creator (Haunted, Uncanny, The Battersea Poltergeist), the Newcastle-raised writer makes no bones about his determination to ensure his stage debut landed with a bang.
"In terms of tactics, we knew we needed to cast somebody who would sell tickets," says the 46-year-old, whose single room-set story revolves around two dinner-partying couples disturbed by things going bump in the night. ​"It was an unknown play with a new playwright opening in the middle of a pandemic."
As he and his producers planned an opening due to begin less than three months after the end of the UK's third, longest and shittest lockdown, Robins was bluntly pragmatic. ​"We needed to think in terms of: ​'Who would you catch Covid for? Right now you are taking a risk in going to the theatre, so who would you take that risk for?' And Lily Allen felt like someone that you would risk it for."
It was a risk for Allen, too. Despite a family steeped in acting (dad, all-rounder Keith Allen; mum, film producer Alison Owen; brother, Game of Thrones legend Alfie Allen) she was better used to another kind of stage.
"It's a very different experience in terms of the kind of performance that you're giving and the relationship with the audience as well," she said at the time. ​"There is obviously a sort of fourth wall that exists in the theatre that doesn't exist when you're doing a pop concert, and you're trying to engage the audience in a completely different way."
A dicey professional move, then. But Allen stuck the landing. She had what's effectively the play's central role: Jenny, a new mum in a new house in a gentrifying corner of London, her concern about the spirits of the past inhabiting her Victorian walls curdling with sleep-deprived fears about the noises she's hearing on the baby-monitor. Leading from the front in the small ensemble, Allen helped make the play an instant hit. This acting newcomer ended up with a nomination in the Best Actress category at the 2022 Laurence Olivier Awards, with Robins' creation also being nominated for Best New Play and Best Sound Design.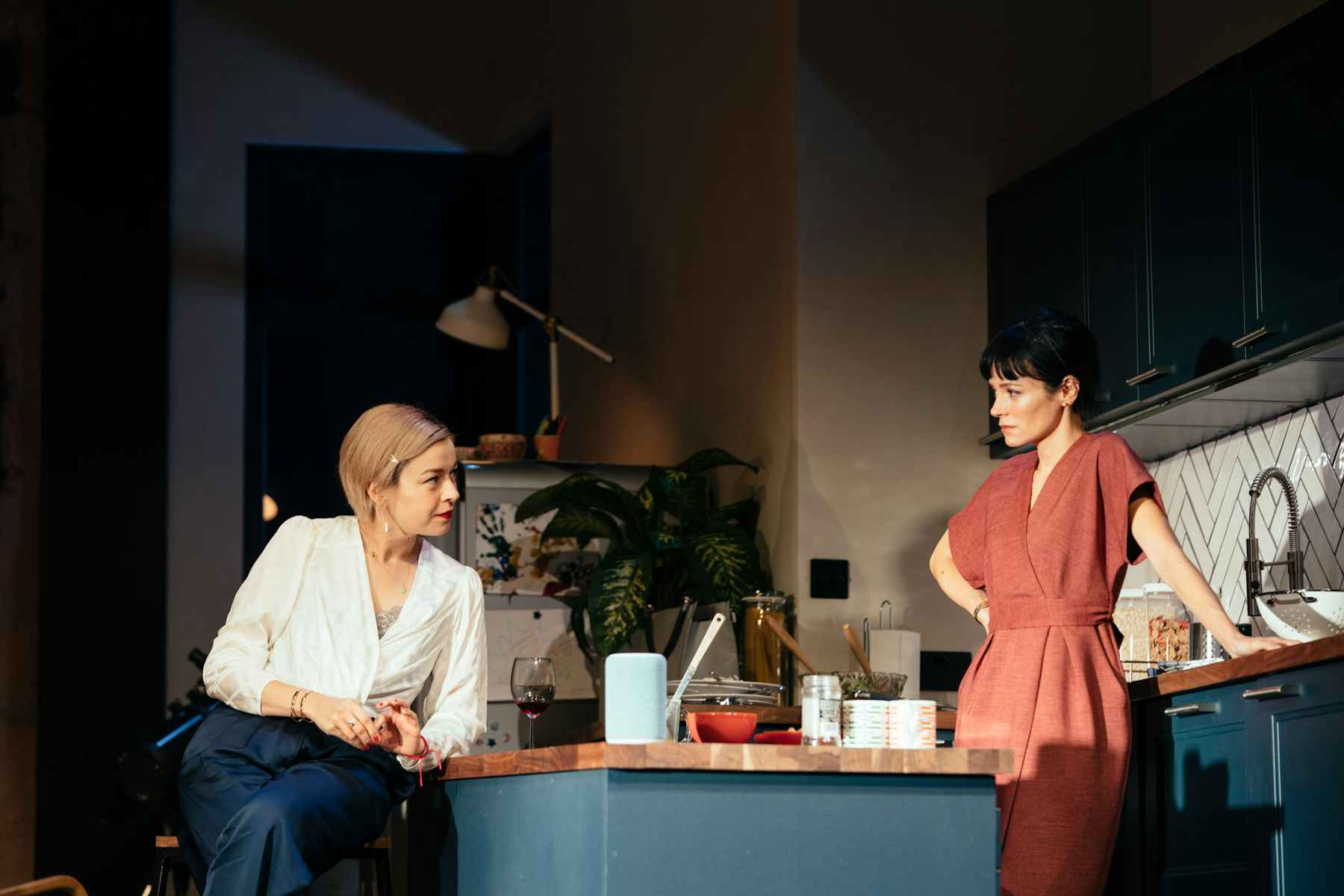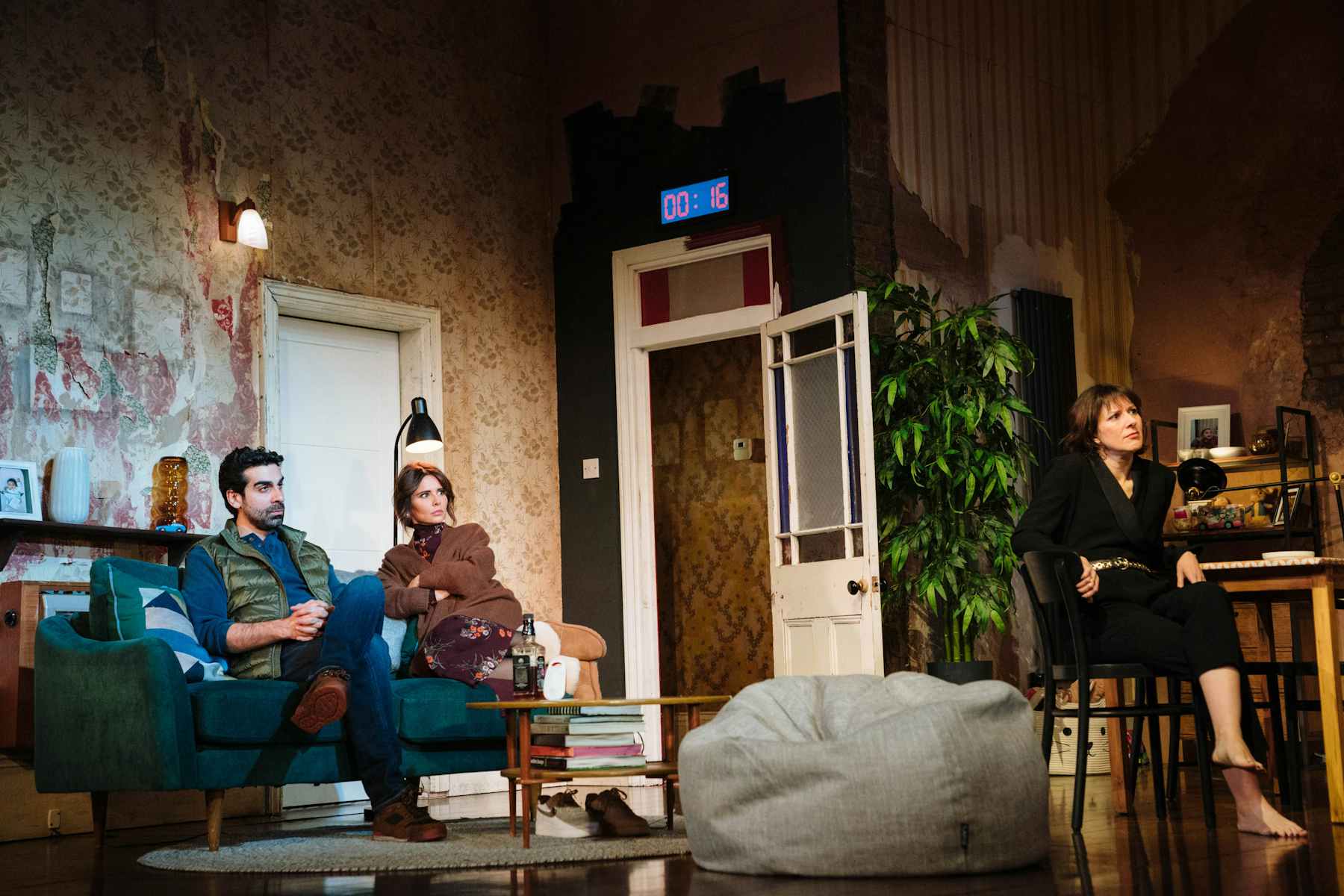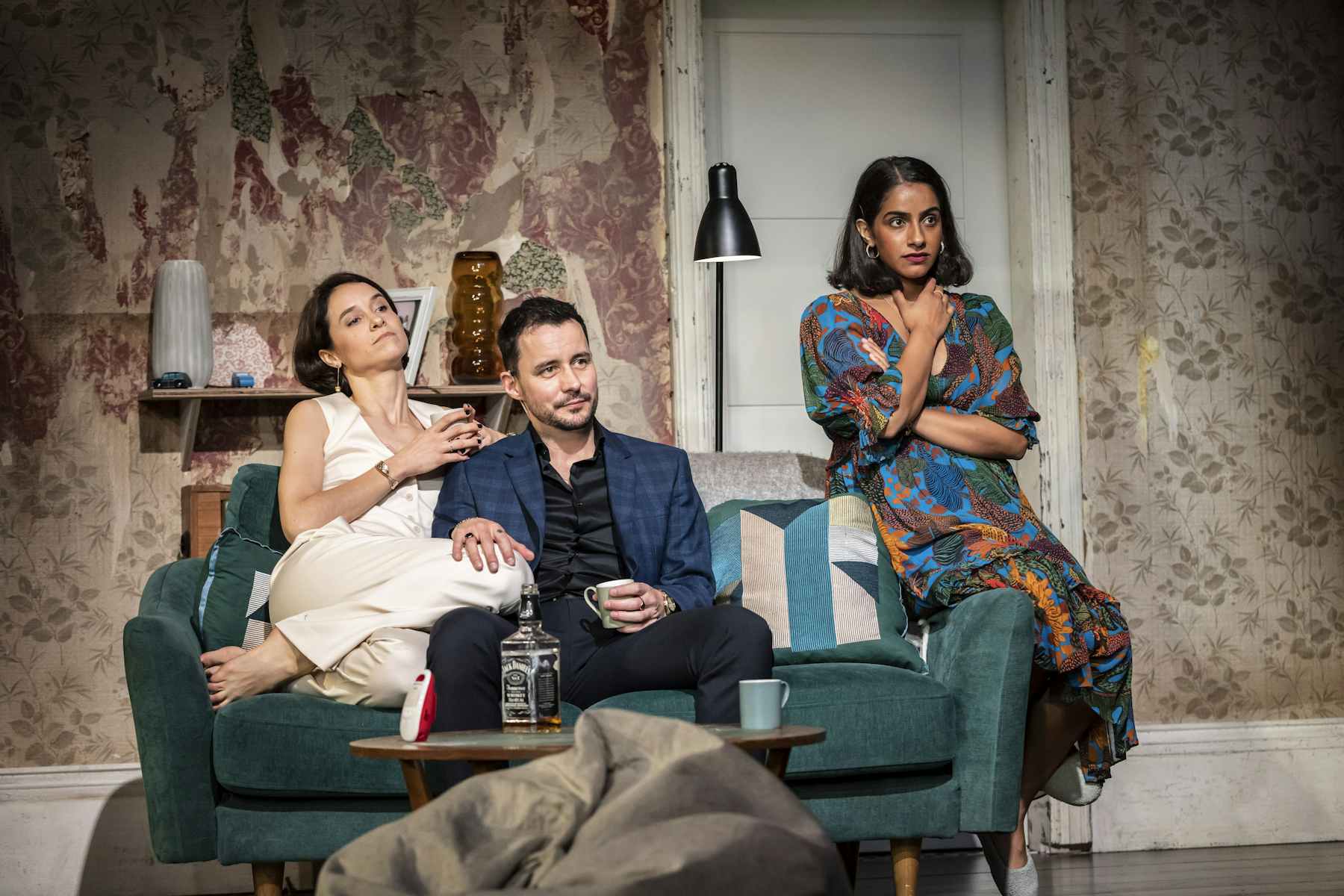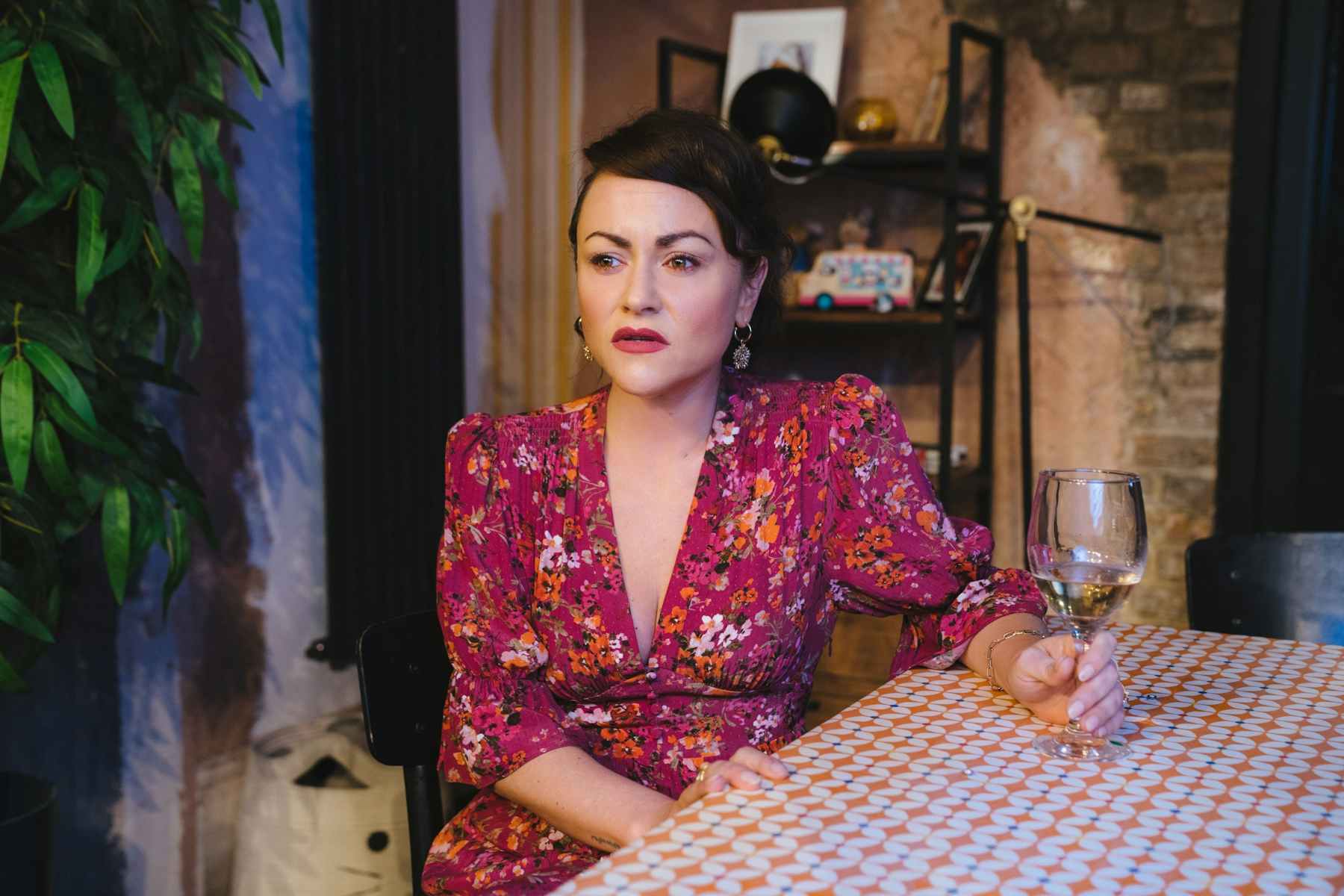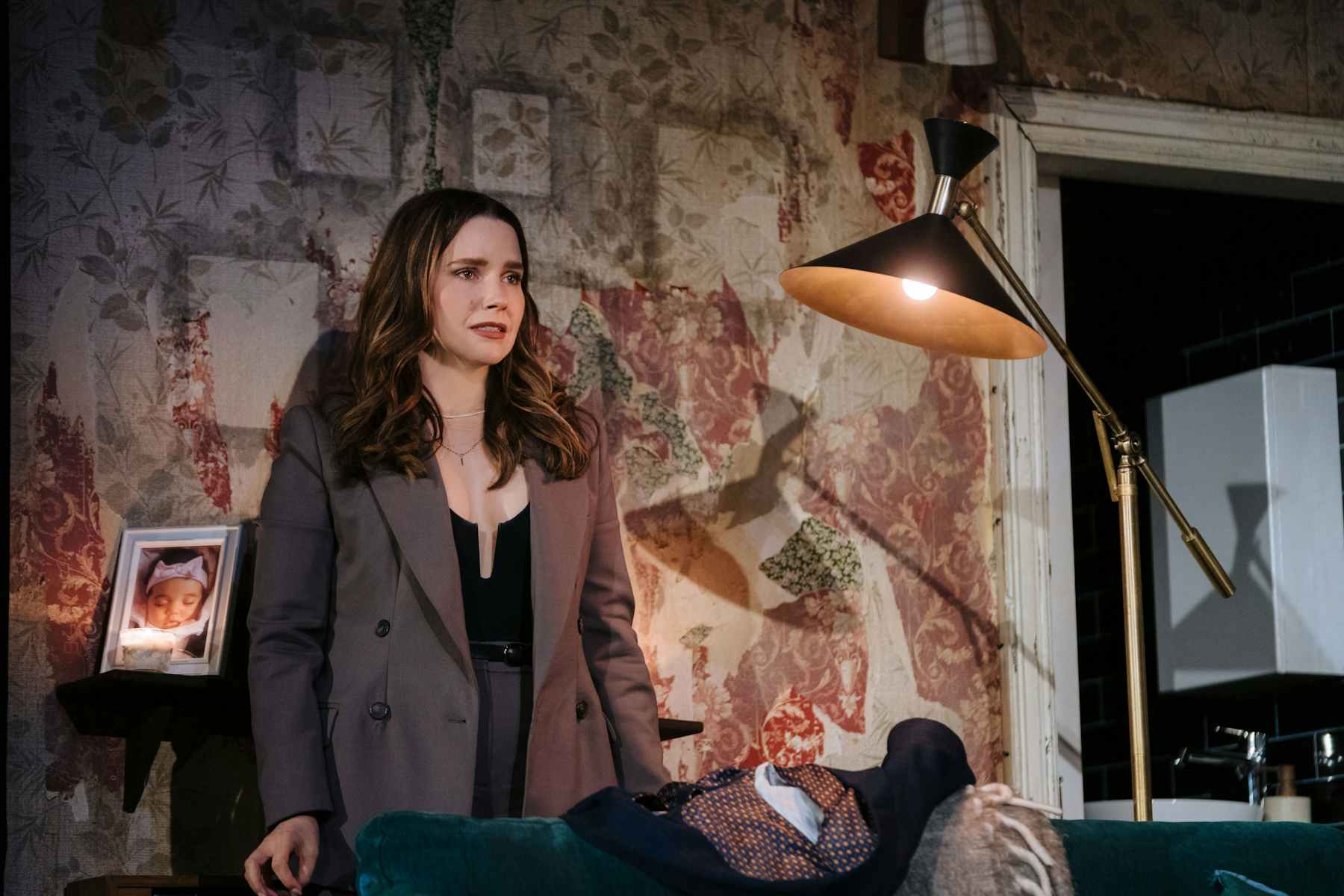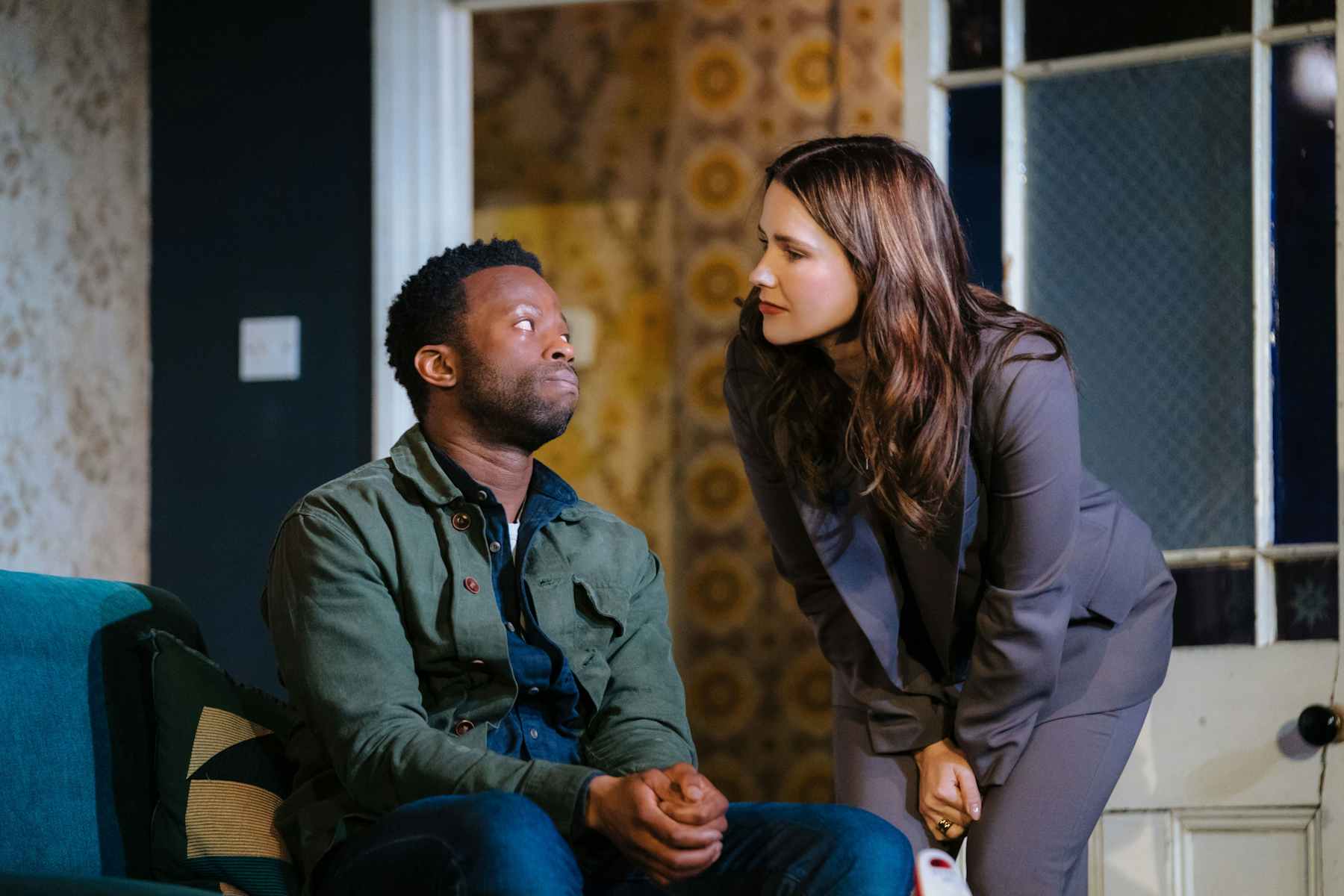 "I wanted to create this thing that felt like an event," the writer explains, ​"like a big night out [where you] laugh, jump out your seats, scream, accidentally spill your drink on your mate – and then go off talking about it into the night. Most of our audiences are under 35, and I think a lot of them are people that haven't seen a play before. I love that."
As for the latest Jenny: she's experienced more than her fair share of stage productions – and starred in them.
"I saw Lily's one – she's a mate and I loved it," begins Jaime Winstone as we talk in her dressing room at The Apollo on Shaftesbury Avenue. As a professional, long-standing actor (and, obviously, daughter of another legend, Ray), the 38-year-old is considerably less of a newbie than her predecessors – and, therefore, less of a ​"novel" casting choice. But precisely because she's a seasoned pro, she knew she had to ​"remove Lily's whole performance from my mind because you have to keep it fresh. Especially because the play has a cult following and people are coming again. You have to give them something different."
When we speak, this new run of 2:22 A Ghost Story, which is on until September, is still in its early, previews stage, so Winstone admits she's still finding her feet. ​"It's a whirlwind and quite overwhelming, because it has been so successful. In theatre, when you get something that is such a hit, you realise that you are stepping onto something special – but you so desperately want to make it your own as well."
While Winstone presents something of a break with the play's casting tradition, arguably the stunt casting box is still ticked in this summer run by the appearance of One Tree Hill's Sophia Bush in the role of Lauren, an old uni friend of Jenny's husband Sam.
Bush was due to see the play in Los Angeles – yes, it's run there, too, with the story's setting transferred from East London to Boston – but fell ill and couldn't make it. Yet even from a distance, she could sense the wider relevance and resonance of Robins' narrative.
"It's a young story," she says over coffee in her dressing room next to Winstone's, ​"about a young family, and young career professionals. All of these characters feel very grounded in that space just beyond your twenties: ​'Am I going to be like them? What am I going to grow into? What will my career be?'
"They're questioning if they are happy with where they have arrived," the 40-year-old continues. ​"It's that question: when I was 25, is this what I thought I would be doing with my life?"
Combine that with ​"the thrill and adrenaline that you get from how the beats have been crafted in this story and this spookiness – all that makes it feel young and fresh." As she rightly points out, ​"young people are the majority of watchers of horror films, too, so Danny has managed to tap into something that's really bringing intersecting peer groups together to want to share this experience." Just as horror – from X and Pearl to Smile via M3GAN – is proving a failsafe hit at the cinema box-office, 2:22 A Ghost Story is the theatrical outlier that's doing the same.

The play is also about to embark on a nine-month, 20-city UK tour, but simultaneously has a genuinely global reach. Australia, Hungary, Sweden, Mexico and the Czech Republic have all staged, or are staging, productions – and, as Robins puts it, ​"we will hopefully be going to Broadway next year".
Bush again cites the spectre of Covid as a factor in 2:22​'s widespread success and resonance. ​"We have all gone through an incredible period of trauma and loss," the actor reflects of the pandemic, ​"and it is very hard to express that. It's a very disorienting place to be in. And I think that sometimes when you have a fear, wound or grief, it can be really cathartic to go and sink into a story where you are allowed to be traumatised and terrified. You get to scream and then laugh – in the way that our audience does, nervously – because those feelings are leaving your body. It's a processing of something."
As to Bush's casting, it's certainly helping pull in another sub-set of fandom. The actor's nine-series stint on Noughties coming-of-age drama One Tree Hill has given her a beloved TV profile akin to those of previous cast-members Jake Wood (EastEnders' Max Branning), Mandip Gill (Hollyoaks' Phoebe McQueen), Stephanie Beatriz (Brooklyn Nine-Nine​'s Detective Rosa Diaz) and James Buckley (The Inbetweeners' Jay Cartwright). But Robins bristles at the idea of stunt casting.
"I've always rankled at that term because it implies some sort of cheap stunt. But actually what we are doing here," he continues, referring specifically to the casting of musicians (see also: Busted's Matt Willis, who starred last year), ​"is finding people who are at a moment in their career where this feels really right for them and they are looking for a new challenge."
And that is, too, an audience service, given that the 2: 22 A Ghost Story crowd is roughly a generation younger than most theatregoers.
"The younger crowd is really savvy now and switched on," says Robins. ​"They are watching incredibly investigative stuff on telly, and they smell bullshit a mile away. They won't want to go to the theatre to watch something that feels like a play – they want to watch real life. The whole idea of the play was to write something that felt real, and then you cast people that can make it real."
It also, he thinks, represents value for money.
"A lot of theatre is really expensive and so we have consciously kept our prices down. But it's still a chunk of money to go out," Just as the playwright had to think hard about who people might be willing to risk catching Covid for post lockdown, he's also considering who audiences want to see in return for handing over their ever-decreasing disposable income. ​"Who would you spend that money for? Who is worth it? People like Cheryl and the cast that we have at the moment – they are people that you are excited about and intrigued to see them acting.
"Lily and Cheryl particularly are people we have grown up with and care about. We've watched them succeed and fail in public, and we're like: ​'Yeah, I wanna see if they can act! I wanna see what it would be like.'"

They are also, Robins continues, individuals who bring a ​"huge amount of personal story to this. Cheryl and Lily have both been haunted by fame. They have grown up famous and have been stalked by the media – Lily has literally been stalked. These are people that bring a lot of stuff to that role of Jenny and make it feel very real and believable."
That blurring between stage and real life was something Cheryl actually anticipated when she saw the play last year, before being cast. ​"The whole time I was thinking, I could so do this," she told The Independent earlier this year. Asked what she found so relatable about Jenny, the 39-year-old continued: ​"You notice when you watch that she's always making sure that people who feel uncomfortable are OK. And I've realised that about myself as I've been learning this play – I totally do that."
It all speaks to Danny Robins' overall drive – mission, even, one that's defiantly youth-facing.
"We've really wanted to ​'blow the doors open', if you like, and make theatre feel more accessible. There is a bit of a political edge to the whole thing, in terms of the casting and the marketing of the play. Theatre feels off-putting for a lot of people, like an elite club where you have to learn some set of rules to be a part of it, and you have to behave in a certain way when you are sitting in the theatre."
So, at a time when theatreland is wrestling with incidents of raucous, often booze-fuelled behaviour at productions ranging from Magic Mike Live to the James Norton-starring A Little Life, have no fear about being sanctioned by an usher at 2:22 A Ghost Story. In fact, you have the permission of the most successful new playwright in Britain to properly enjoy yourself
"I absolutely love the fact that our audiences are rowdy. That people chat between scenes to try to work out what is going on and discuss it. That sometimes people shout out their solidarity for a particular character," says Robins ."I love the idea of theatre as being something that you interact with as a conversation, rather than being something that you go and behave at, and experience, in a way that is dictated to you. For me, that feels really exciting. Our show is in your face. It's rock'n'roll."
It's also frequently terrifying. Like the man said: at 2:22 A Ghost Story, you'll laugh, you'll cry out, you'll possibly tip your Cab Sauv over your mate. What more do you want from a banging night out?
2:22 A Ghost Story – London and touring ticket info here

More like this