Amymay George makes muddled art for the mind
Meet the Guts Gallery-exhibiting artist using paint as a form of art therapy, producing stimulating work as cool and calm as her outlook on life.

Amymay George creates work rooted in her state of mind. At times distressing and difficult, but always deeply personal. The Hastings-based artist conjures abstract scenescapes, painting thick layers of acrylic on canvas, twinned with splashings of spray paint. There's a child-like innocence to her approach, contrasting vibrant colours and characters, each piece representing fragments of past memory and present emotion.
With family encouragement from a young age – her dad and granddad are both artists – George got into painting when she was at college. ​"My tutor was a proper square," the 22-year-old says, ​"but I think that friction, trying to push against someone else's expectations, was a really important driver for me to get started."
That early sense of anarchy pushed her onto a fine art degree at Central Saint Martins, but it wasn't all smooth sailing. As a famed establishment notable for its free-thinking approach, with theatre students walking around barefoot and such, its philosophy didn't bode so well with the artist. ​"I was under pressure to ​'let go and be myself' in order to make the most interesting work," she says. ​"Sometimes that just wasn't feasible."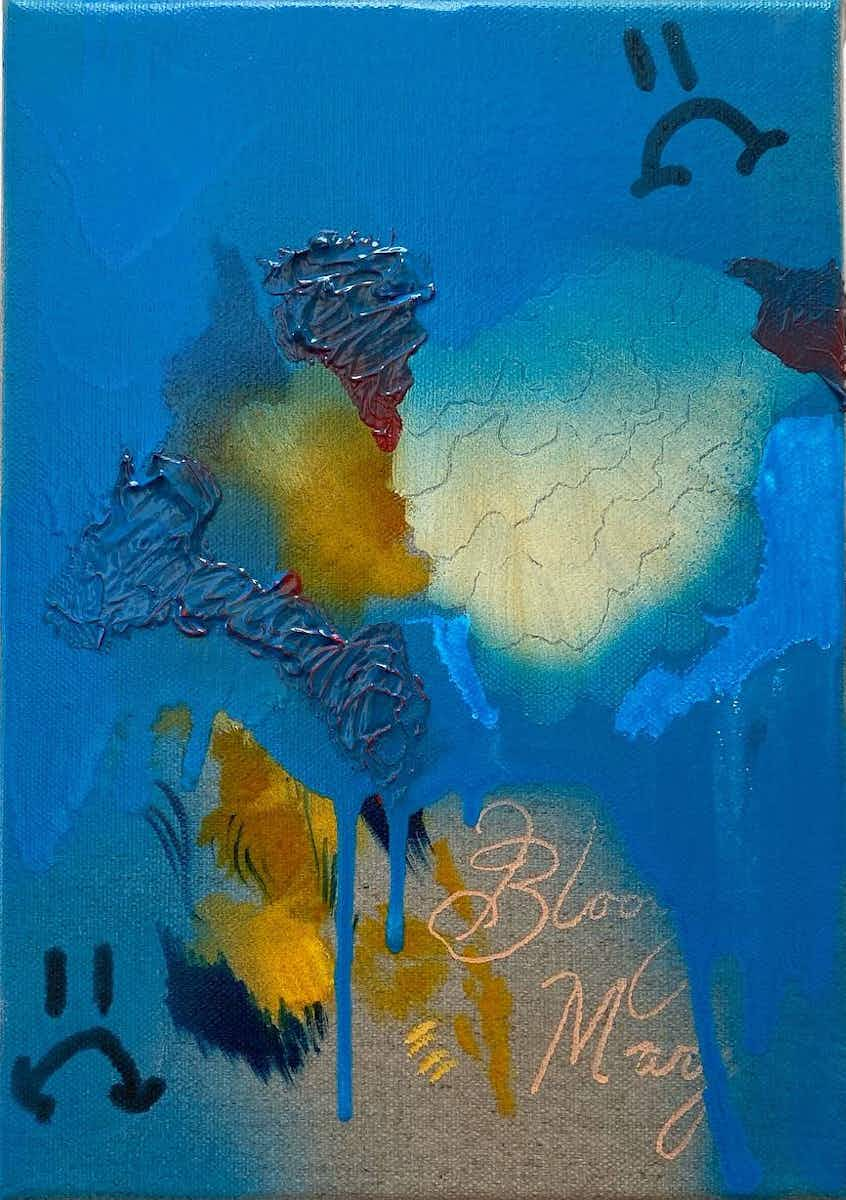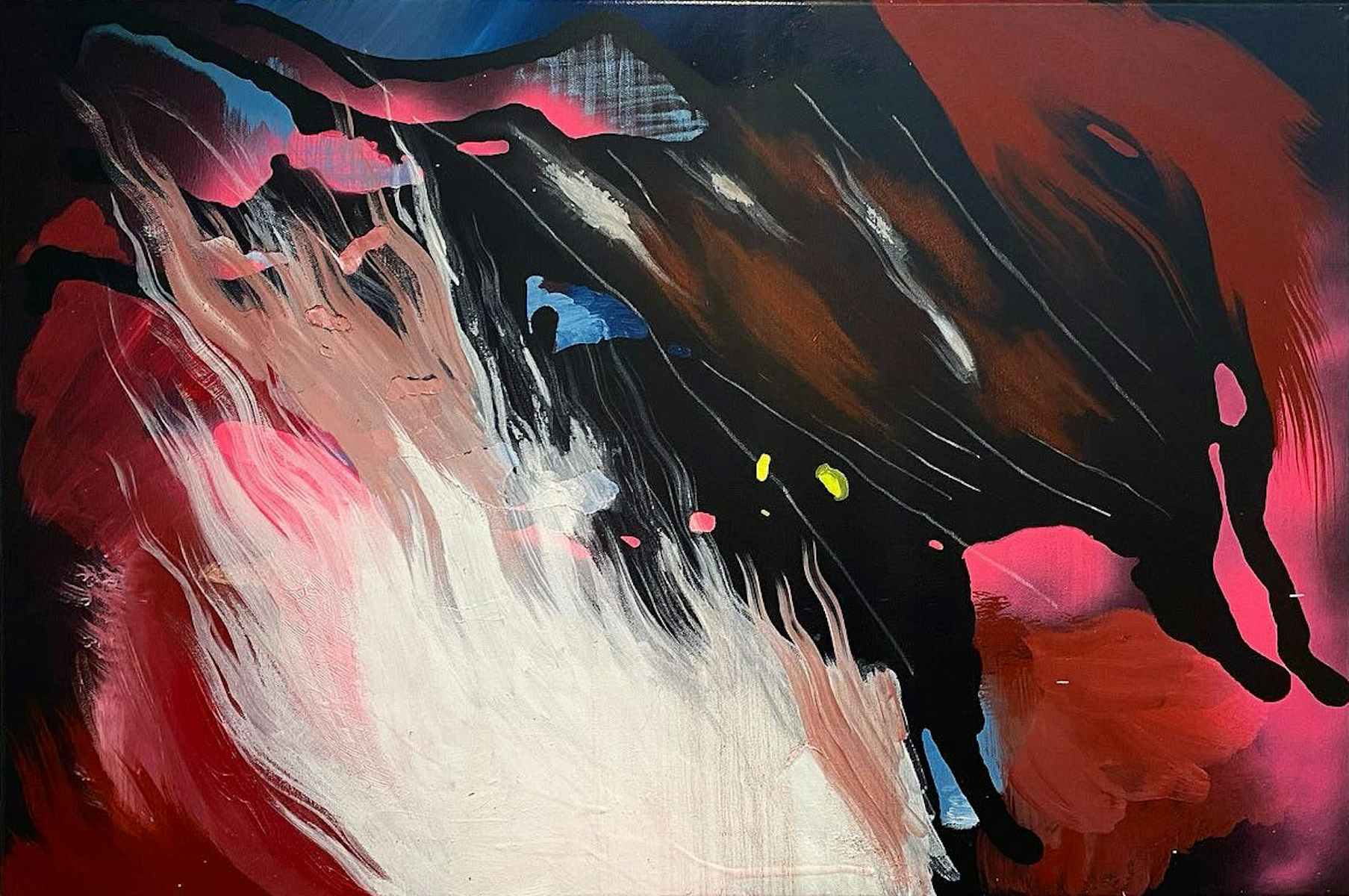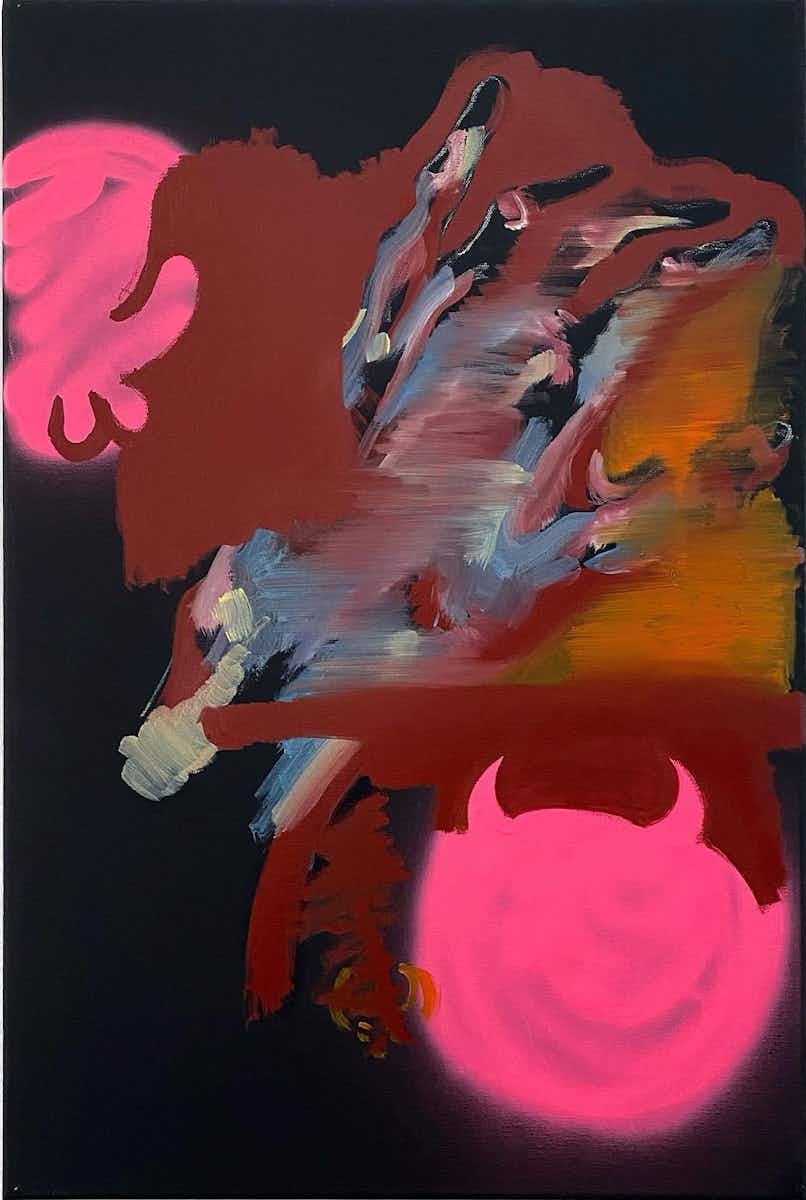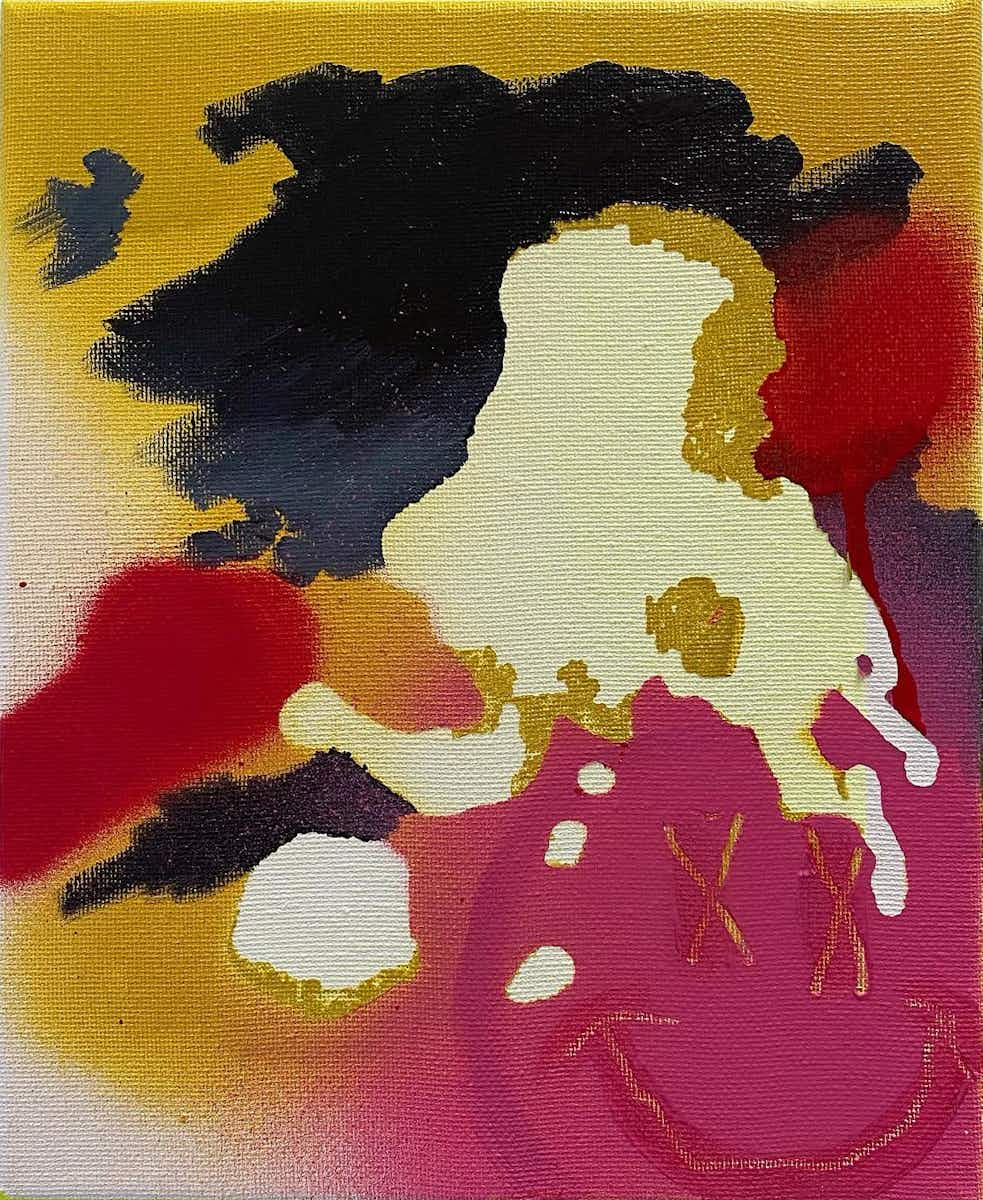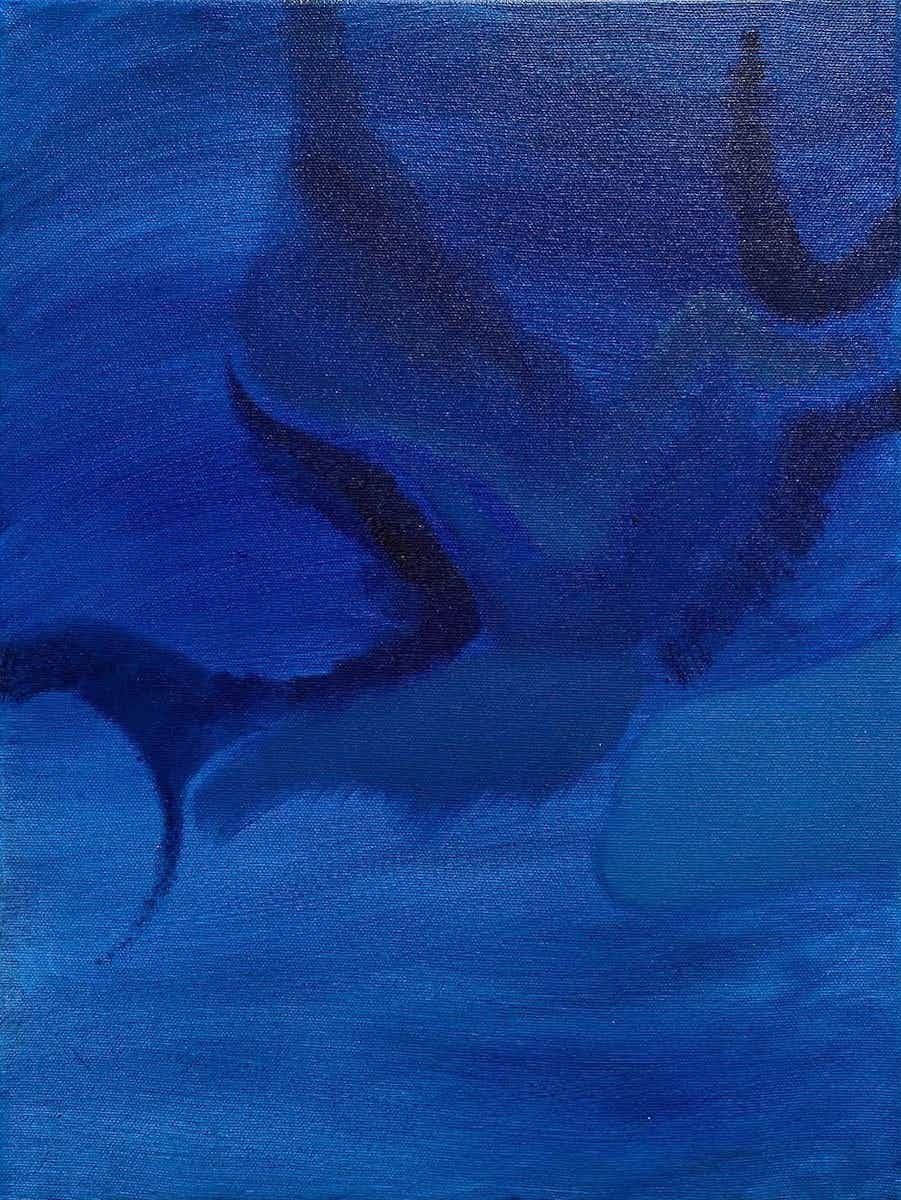 Throughout her time at uni, George admits to using painting as a form of therapy to guide her through the difficulties of her mum having then-recently been diagnosed with cancer, with the initial news putting her in ​"autopilot" for the remainder of the year. ​"My priority was mum back home," she says. ​"I felt like I was jugging guilt from all sides and painting became a form of escape."
Then at the start of George's second year, her mum passed away, leaving her feeling as though she might not ever be able to make work again. Over time, she established her practice as art therapy, as she initially had in her first year. ​"It has allowed me to confront certain feelings without ever having to explain anything to anyone," she says. Since then art has become a medium to revisit traumatic times in her life, as well as some happy memories, too.
Now moving forwards, George is part of a rising group of artists, many of whom work alongside Guts Gallery, demanding better opportunities for young talent – with an emphasis on artists not needing to live, work or study in London to succeed.
"[There needs to be] more platforming for the vast spectrum of talent that exists in the real world and less reliance on the clouty Instagram algorithm," she says. ​"As well, more access to art spaces and resources for those who face hurdles with entry to the art world."


More like this