Central Saint Martins
Style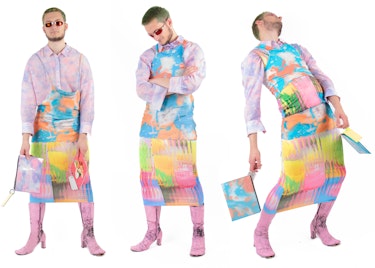 The Kanye-approved designer-slash-artist squirts the sweet and cool spirit of summer into Bimba y Lola's #thisisHOT collection.
Style
For the first time, and in a response to the Covid-19 pandemic, Central Saint Martins' students showed their collections digitally. With 106 students, that's a lot of fashion, so we decided to break the show down into 106 words.
Style
The Athens-born designer created a Garden of Eden orgy for her AW20 presentation. But why so wet?
Style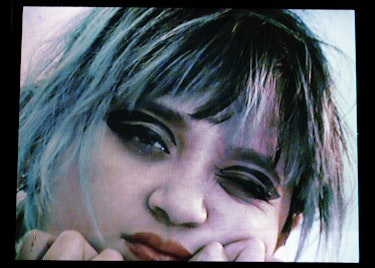 Since presenting her Central Saint Martins BA collection in 2018, the Canadian designer has been heralded as the "one to watch" by every fashion critic under the sun. Two years on, she's back with her MA collection.
Culture
Meet Trackie McLeod, Corbin Shaw and Sam Harris, the British artists challenging hyper-masculine stereotypes and raising awareness on mental health.