Arnold Schwarzenegger: from Euro beefcake to the American Dream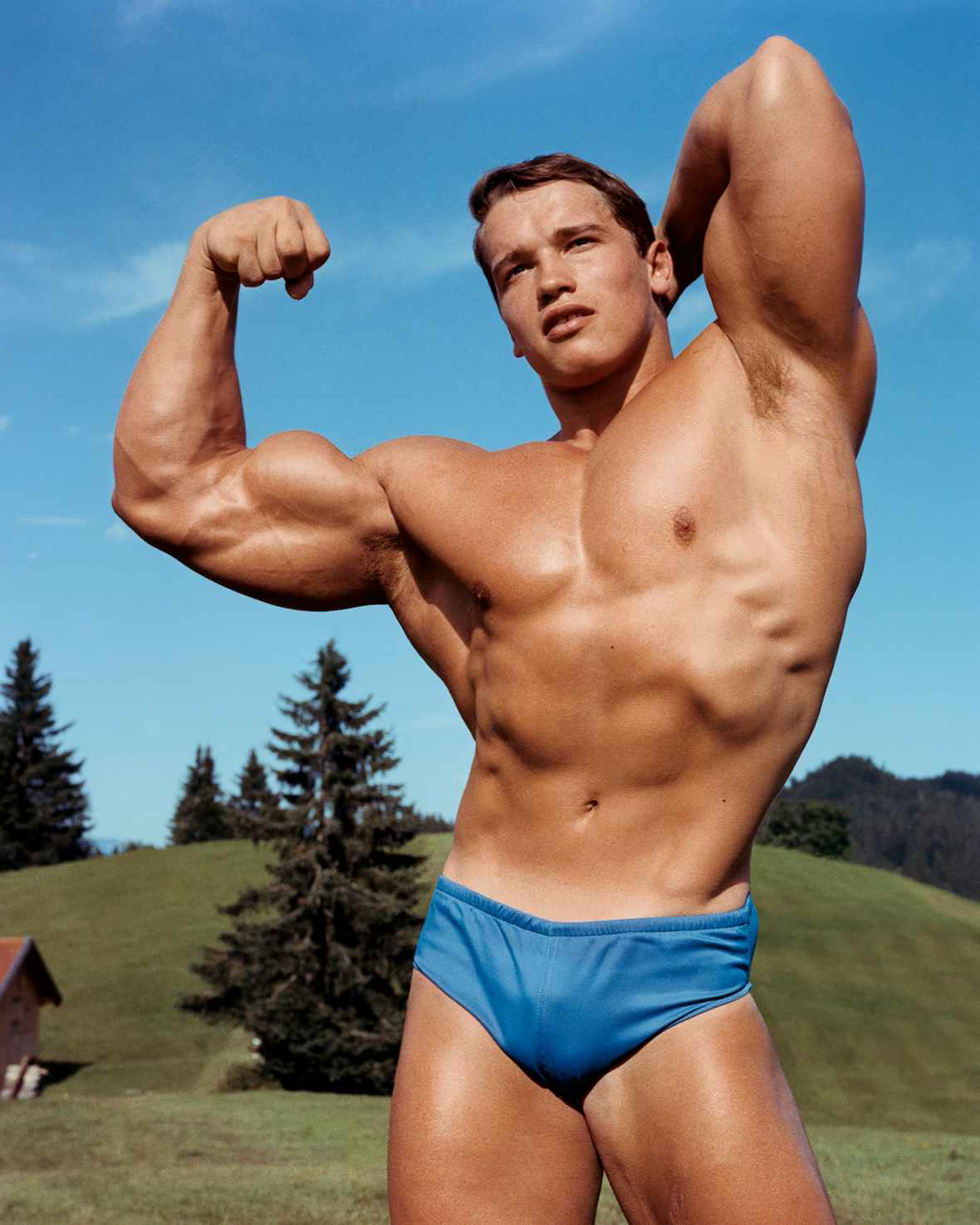 The first monograph of the Austrian Oak, edited by Taschen's "Sexy Books Editor" Dian Hanson, documents the man, muscle and musings of one of pop culture's most recognisable figures.

There isn't an awful lot that shocks or surprises Dian Hanson. As Taschen's Sexy Books Editor, a position she's held since 2000, she's published coffee table tomes such as The Big Penis Book, The New Erotic Photography and Psychedelic Sex. Before this, she was one of very few women in the porn field editing fetish magazines in late-'80s America – notably, Juggs and Leg Show. For the most part, she's seen it all.
Until she met her biggest fan. ​"The first time I went to Arnold Schwarzenegger's house was in November 2012, to begin the interviews," she says, referring to Taschen's latest mega-book, Arnold, subtitle: Athlete, Actor, American, Activist. It's the first monograph of Arnie, tracing his decades-long career from his small-town childhood in Austria to coming to America and becoming one of the most recognisable pop culture icons of our time. Edited by Hanson, it's a bulging document of the man behind the muscle – and even comes with a Grecian-inspired book stand, for added heroic effect.
"So, I'm in his house and his assistant comes back with a stack of my books for me to sign. That truly surprised me," Hanson continues, Zooming in from her office in LA with an Arnie cardboard cutout propped up behind her. After decades of editing porn and studying fetishes of all flavours, Hanson sounds totally convincing when she says that, of all things, Arnie being her biggest fan is her most surprising career highlight so far. ​"He is the first person I have ever met who has read every word in my books. Of course, immediately, when two people are fans of each other, that is the best kind of partnership to go forward."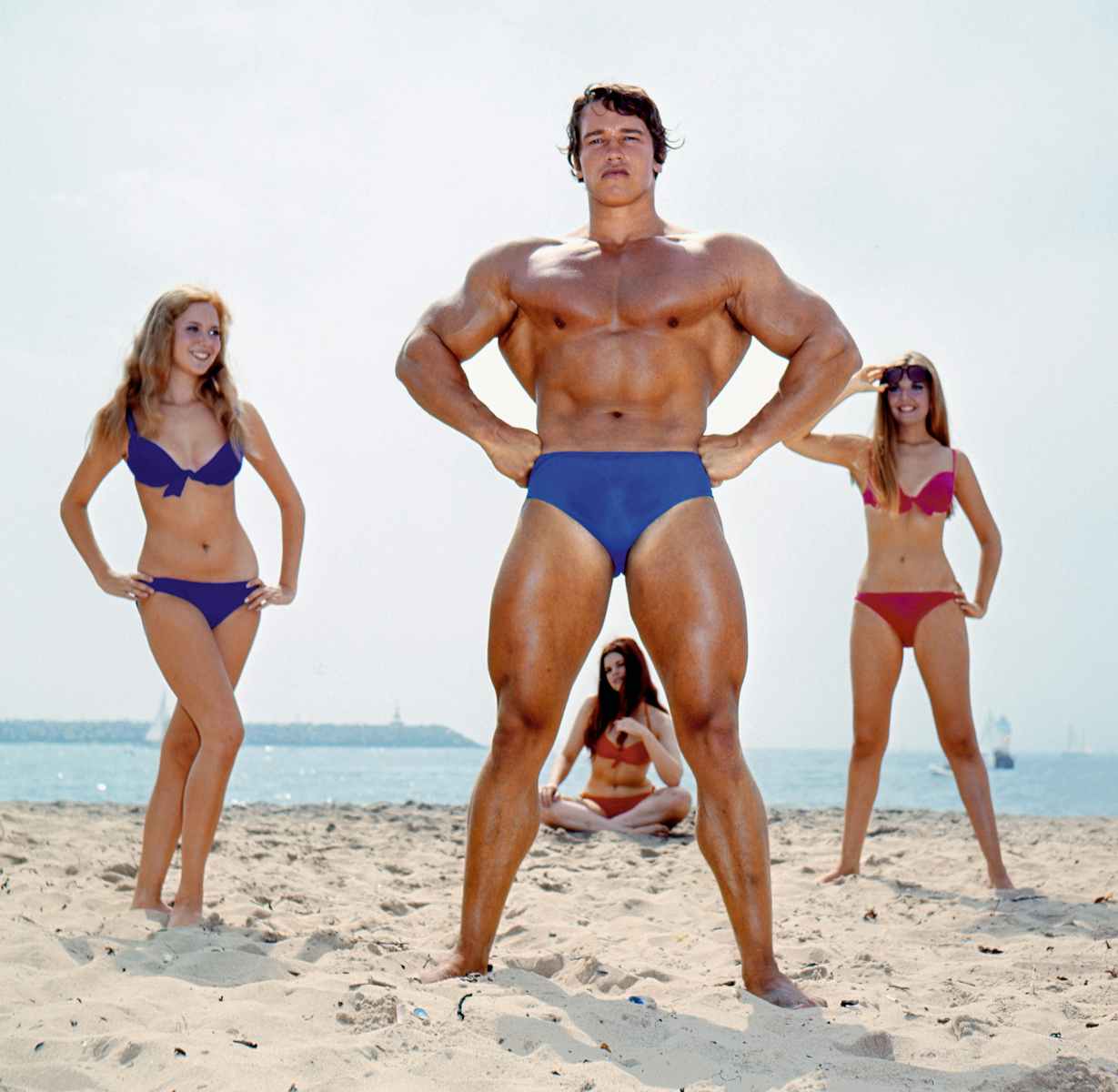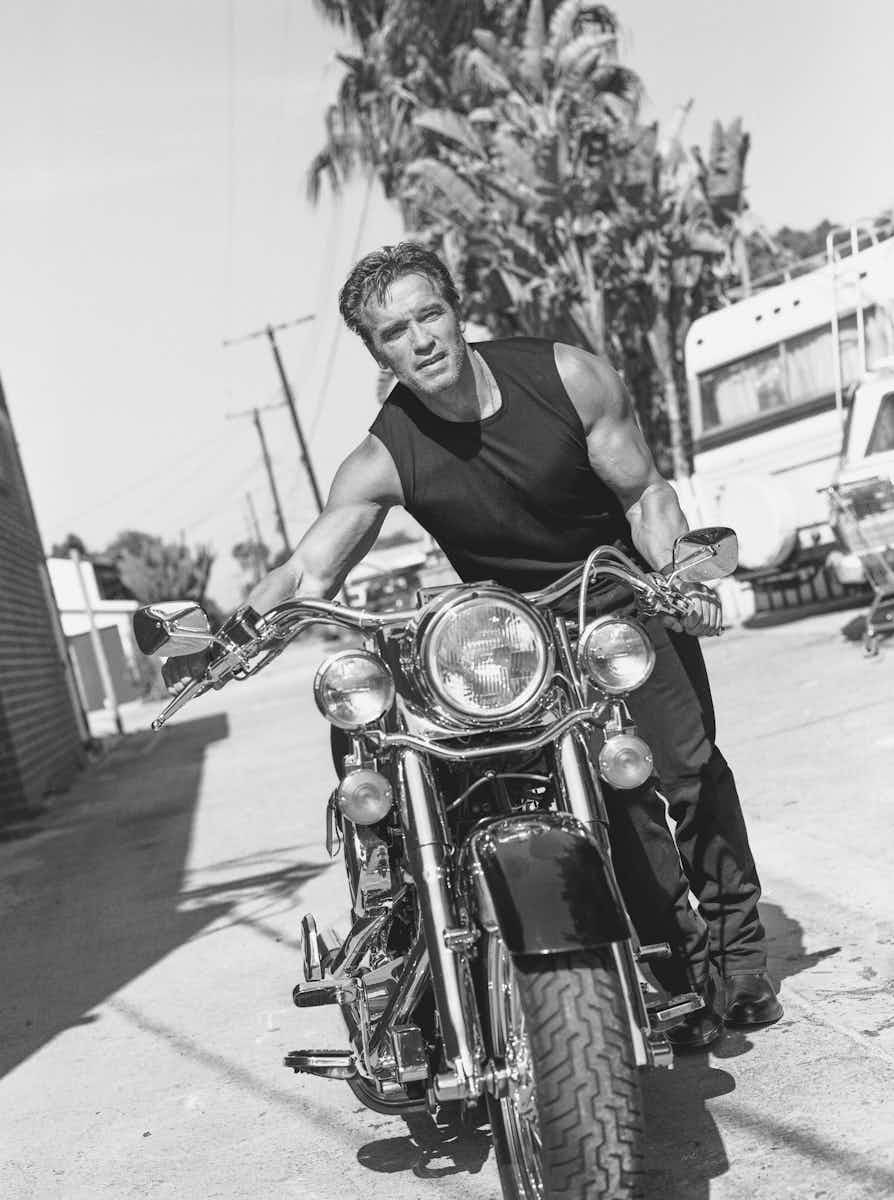 Arnold has been more than a decade in the making. When Taschen first brought the idea to Hanson, she met Schwarzenegger on the rooftop of the book publisher's Beverly Hills store. But she didn't really know why she was there. ​"I kept thinking: why me? We had our meeting and Arnold was cutting his eyes over at me, I'm cutting mine at him, we talked about the book, and I'm still wondering, why me?" says Hanson. ​"Then, we go down into the store and he goes right over to my books, saying ​'I love your books!'. He is a man of many, many interests and I was an editor he was familiar with." It also helped that Hanson had been an avid weight trainer for 40 years and actually met Schwarzenegger for the first time at a Mr. Olympia contest in 1981. There was common ground from the off.
When you think about it, having Taschen's purveyor of all things sexy edit a book about Arnold Schwarzenegger makes total sense. He's starred in more than 50 films, won 19 major bodybuilding competitions (ending with the ultimate Mr. Olympia in 1980), amassed a considerable fortune and even advocated for marijuana legalisation during his former position as Governor of California (he'd have run for president if you didn't have to be US-born, most certainly). But, beyond all of that, Arnie is a bonafide sex symbol, says Hanson.
"Arnold has the ​'perfect body', that amazing bone structure – all of that. But what Arnold has, and it's just obvious within seconds of meeting him, is that he has tremendous charisma. He has inborn qualities that very few people have that sets him apart. Everyone feels a little electric after meeting him; his eyes appear brighter when he talks to you and he looks straight into your eyes as you talk to him," she says.

Anyone else feeling a little… hot?
"Arnold actually listens and pays attention, and that is one of the sexiest qualities a person can have. People who have met him for the first time come back to me and say they didn't realise he was that sexy. They're seeing that openness, that charisma, honesty, humour…"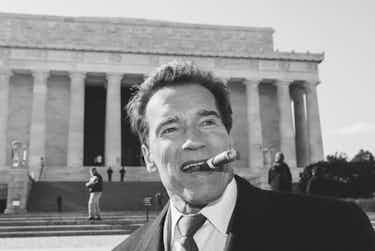 Alright, that's enough gush. Beyond the bronzed biceps, Hanson wanted to show Arnie off from all angles. Much of the book's first half is a sexy book, with shots of him by the likes of Richard Avedon, Robert Mapplethorpe and Annie Leibovitz posing half-naked on the beach, reclining in a Scarface-style marble tub and fronting various magazines in the ​'70s that, inadvertently, would become stroke material for gay men. But the final quarter softens Arnie's image.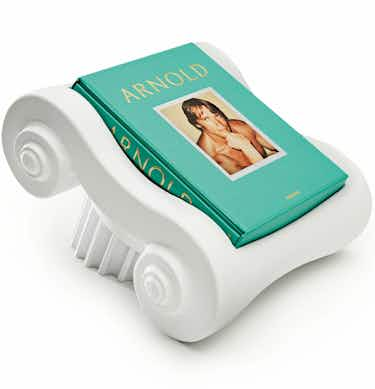 In one photo, he's deep in conversation with former President Barack Obama. In another, he's pictured supporting a young man attempting a chest press, where he's participating in a study at the University of Wisconsin-Superior to see if weight training would benefit people with intellectual disabilities. In a double-page spread, he appears as though he's just emerged from war, with one leg cocked up on to a rock, proudly grasping a huge US flag. He does, in many respects, represent the American Dream.
"A great American Dream, yes," Hanson says. ​"The average American often does not have the American Dream. They see the stumbling blocks, things that are holding them back, they're grumbling about it. But Arnold had a dream, growing up in post-World War Two Austria. Everyone was depleted."
It feels fitting, then, that Arnold should be book-ended with a quote from the Austrian Oak himself: ​"When I wake up every morning, I have the same thought: I am the luckiest son of a bitch alive."

More like this