The powerhouses behind AZEEMA on how they empower marginalised women
Founded in 2017, the magazine, agency and community is carving out a space in media for women of Middle Eastern, North African and South Asian heritage. With their latest issue "The Rituals" out now, we find out how the team makes it all happen.
In August, more than 30 young women of Middle Eastern, North African and South Asian heritage descended on a carpark in Bow in East London. Each of them dressed in white, flaunting their individual styles, the women defiantly posed for the camera, wearing their heritage on their sleeves and pride on their faces.
The occasion? The final shoot for the latest issue of AZEEMA, the magazine, agency and community that uplifts women and non-binary people from the WANA+SA regions (Middle East, North Africa and South Asia) and diaspora.

AZEEMA was founded by Editor-in-Chief Jameela Elfalki as a labour of love four years ago, in response to the lack of representation of WANA+SA women in mainstream media. Since then, it's grown into a global community, with the team collaborating with creatives around the world and a readership that stretches beyond borders.

Its latest issue, titled The Rituals, which was published in September, is a beautifully nuanced snapshot of the traditions that colour the cultures of the regions AZEEMA represents, illustrated through delicate storytelling and high-impact photography. We caught up with Elfaki, and Deputy Editor Sunayah Arshad and Senior Editor Evar Hussayni, to find out how they made it all happen.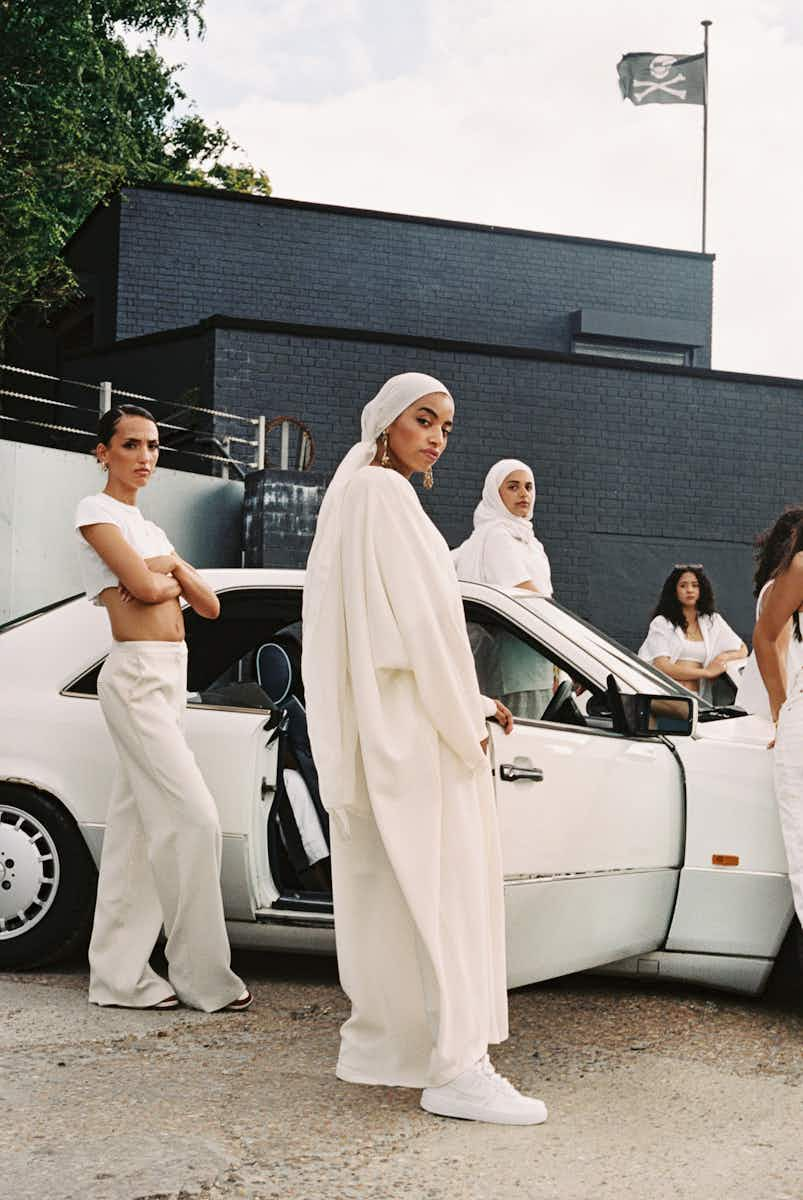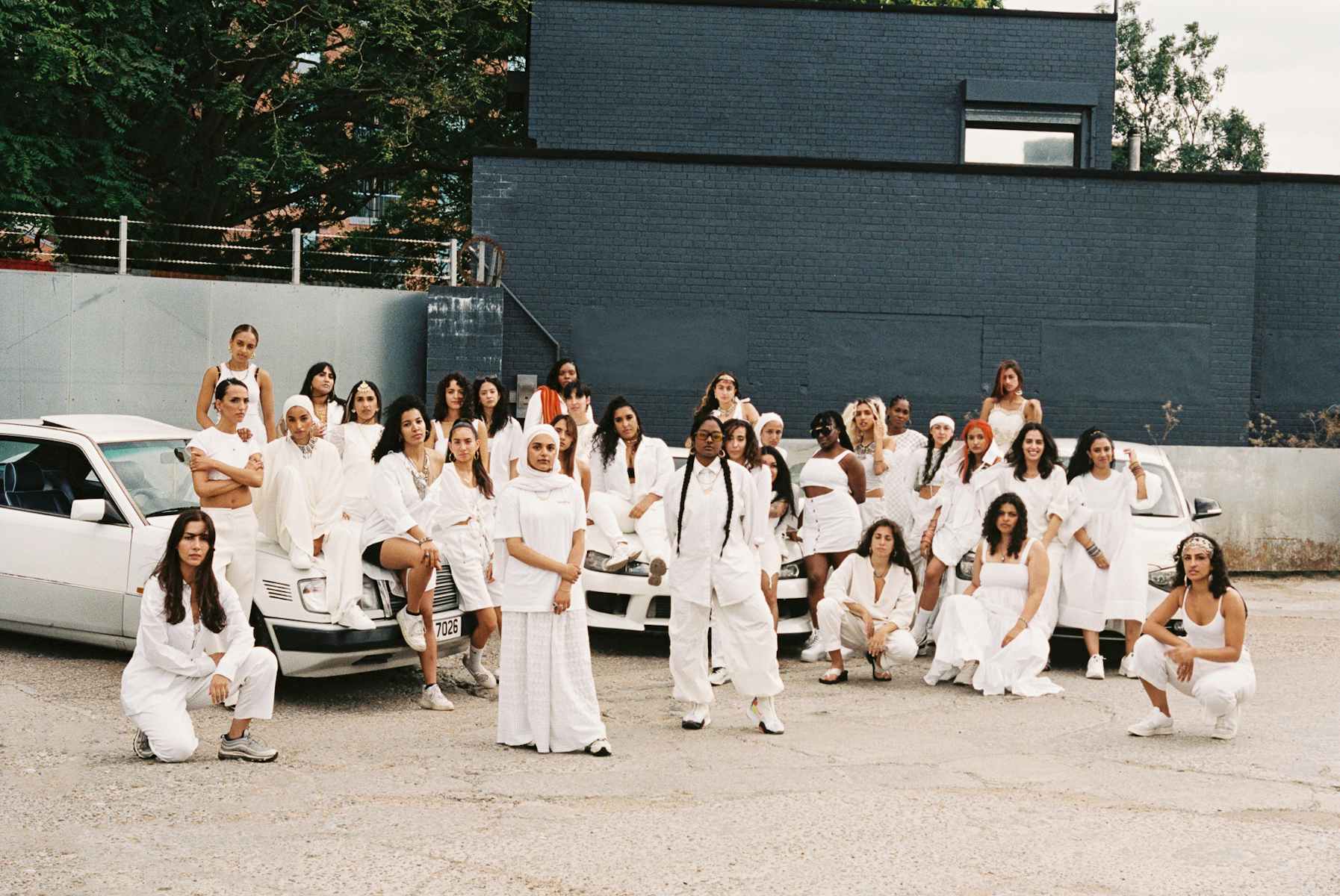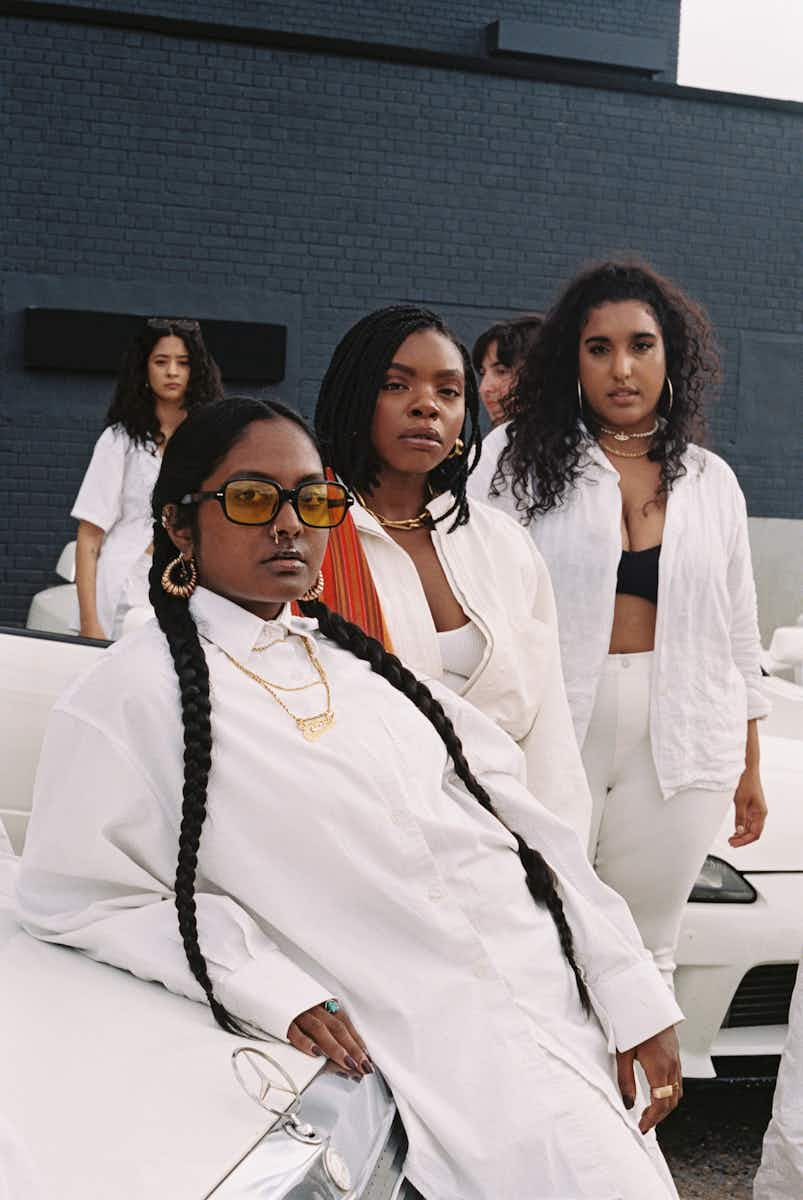 What inspired you to launch AZEEMA?
Jameela Elfaki: I first launched AZEEMA as a zine in 2017 as part of my university degree at Central Saint Martins. The decision to publish the magazine came from a place of frustration, due to lack of representation of women and non-binary folk from the WANA+SA regions in publishing, fashion and mainstream media growing up. I felt like the industry was seriously lacking authentic representation, especially surrounding marginalised women and women with Muslim backgrounds like my own. It also came from a personal place of identity confusion, trying to understand my own mixed heritage (Sudanese and English) by connecting with others with similar backgrounds and bonding over cultural nuances through the magazine.
How did you make the dream a reality?
Elfaki: It was a leap of faith, a step into the unknown. Before AZEEMA, I'd never made a proper magazine before, so it was all a learning experience. I started by making a list of all the people and stories I wanted to feature in the magazine and then just gave myself three months to shoot everything and get it all put together. I found a printer and set a date for the launch, which was in an empty shop in Hoxton, East London, and released the mag into the world. I was overwhelmed with positive feedback and other young women expressing how happy they were that something like this existed. After that, it was obvious the magazine had to keep going.
Talk us through the theme of your latest issue, The Rituals.
Sunayah Arshad: The latest issue of AZEEMA is a very special chapter. Every culture has its own rituals and traditions, which is something we wanted to explore in this issue. So many elements of life are connected to rituals. They play an important role within our communities and are often passed down through generations. Rituals can be sacred and personal, too, so we wanted to discover some of these through the interviews within the issue.
Evar Hussayni: In the mag you will not only learn how rituals can exist in multiple forms and shapes, but also about the diverse range of people performing them. We began by delving into our own roots – what aspects [of our backgrounds] were considered rituals, whether personal or communal. Our brainstorming went from food to weddings to funerals to hair care and self-care, all somehow still linked to our heritage. It was a really lovely journey to then delve deeper into other people's cultures and heritage, and learn so much from them and how they perform their specific rituals.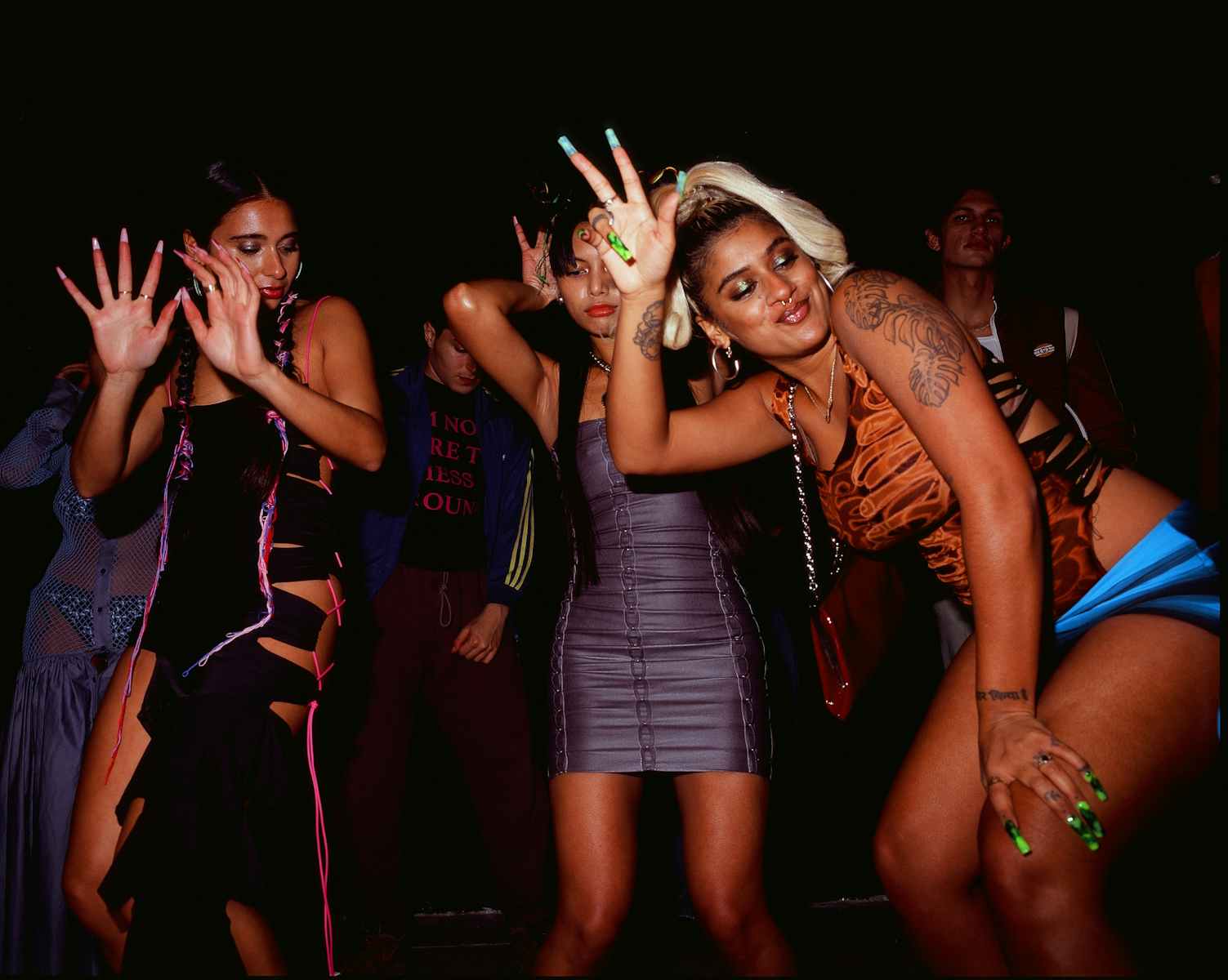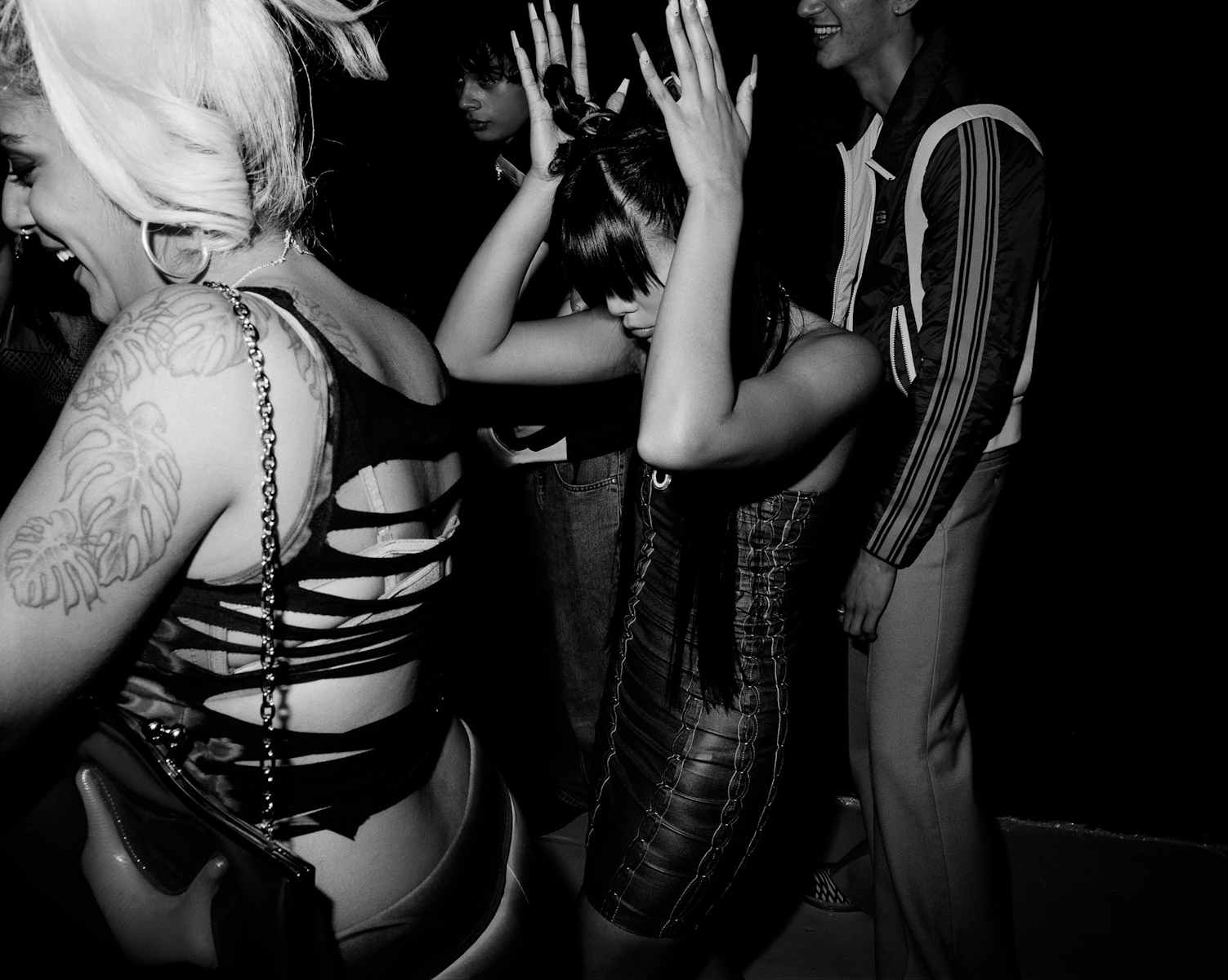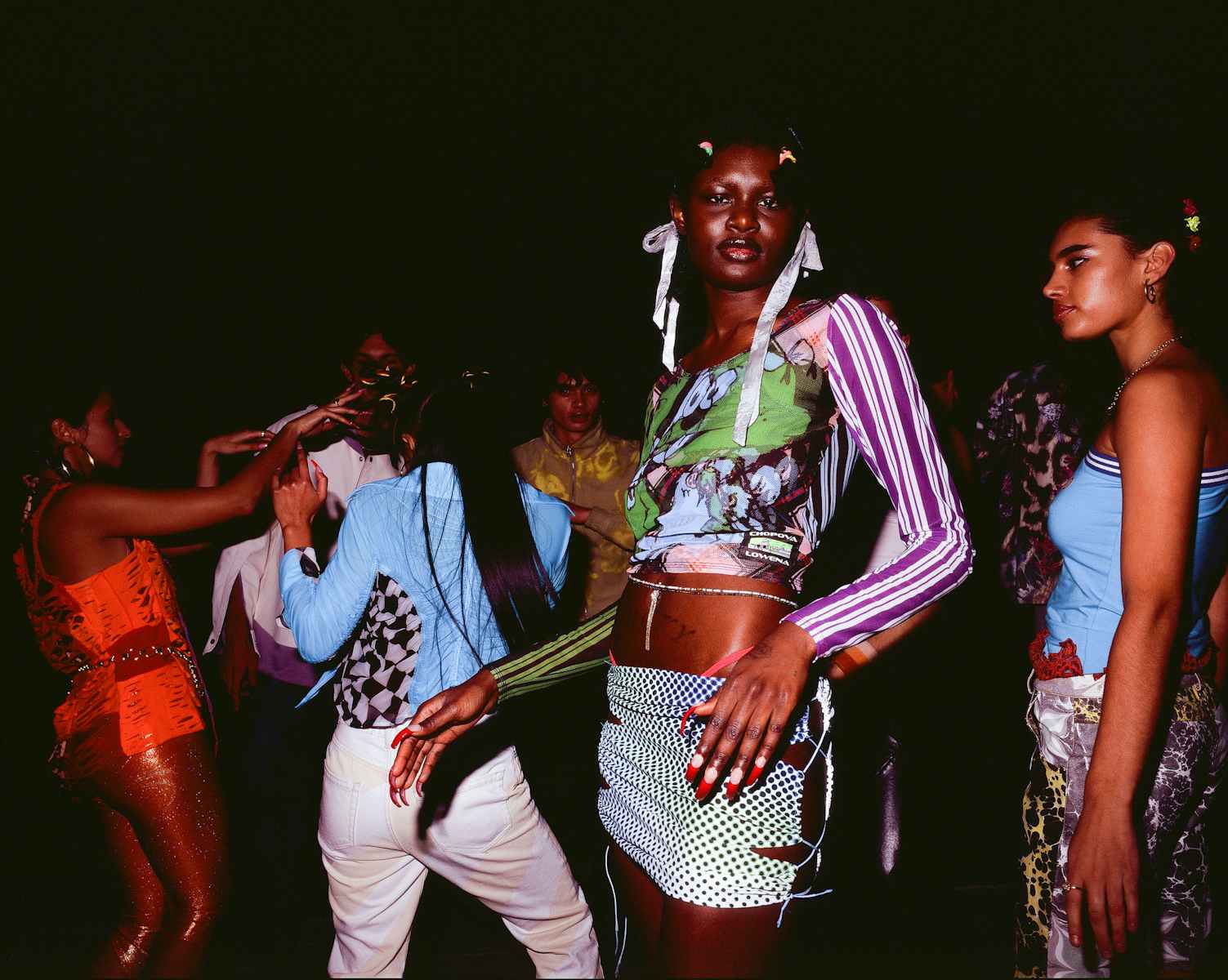 What references were inspiring you while working on it?
Elfaki: So many! Singers on Sudanese TV, Iraqi Kawliya dancers, underground raves in the UK, food and traditions, growing up in the South Asian community in the midlands (like Sunayah), the legacy of Kohl. Before we started making the new issue, I spent hours in the library looking at archival issues of magazines, advertising from the ​'00s, documentary photographers from the region and the UK, and films and TV.
Hussayni: For me, it was important to include voices from the WANA+SA region that are outside of the homogenous demographic. Minority voices exist everywhere, so we really had to push ourselves to find individuals and creatives from backgrounds that are otherwise neglected. An example of this would be the interview with Shamiran Istifan, an Assyrian visual artist based in Zurich, who shares with us all the rituals and traditions of the Assyrian people as well her own personal practices.
What are your favourite highlights from the issue and why?
Arshad: Collectively our ​"Bring the Noise" shoot is a big highlight. It was the last shoot we did before going to print and it featured more than 30 members of our community, so it felt like a momentous occasion and a real celebration of our identities and existence.
Elfaki: ​"Scent is the food of souls" is a personal favourite. It's a beautiful piece written by Nada Sayed on Bukhoor scent rituals (Sudanese incense). As a Sudaniya myself, this is a really special piece touching on the spiritual practices, sacredness and history surrounding perfumery and incense in Sudan.
Hussayni: The story about the Kawliya/Hecha'a dance means a lot to me. The idea literally came from a faint memory I had watching music videos growing up, in which Arab video vixens would do this dance and I would mimic it. They would wear really colourful tight clothes with lots of jewellery and just sway their hair back and forth, and back and forth. As a Kurdish girl, life was quite hard growing up because of patriarchal traditions and expectations, but these music videos with the girls dancing the Hecha'a was such a contrast to that life.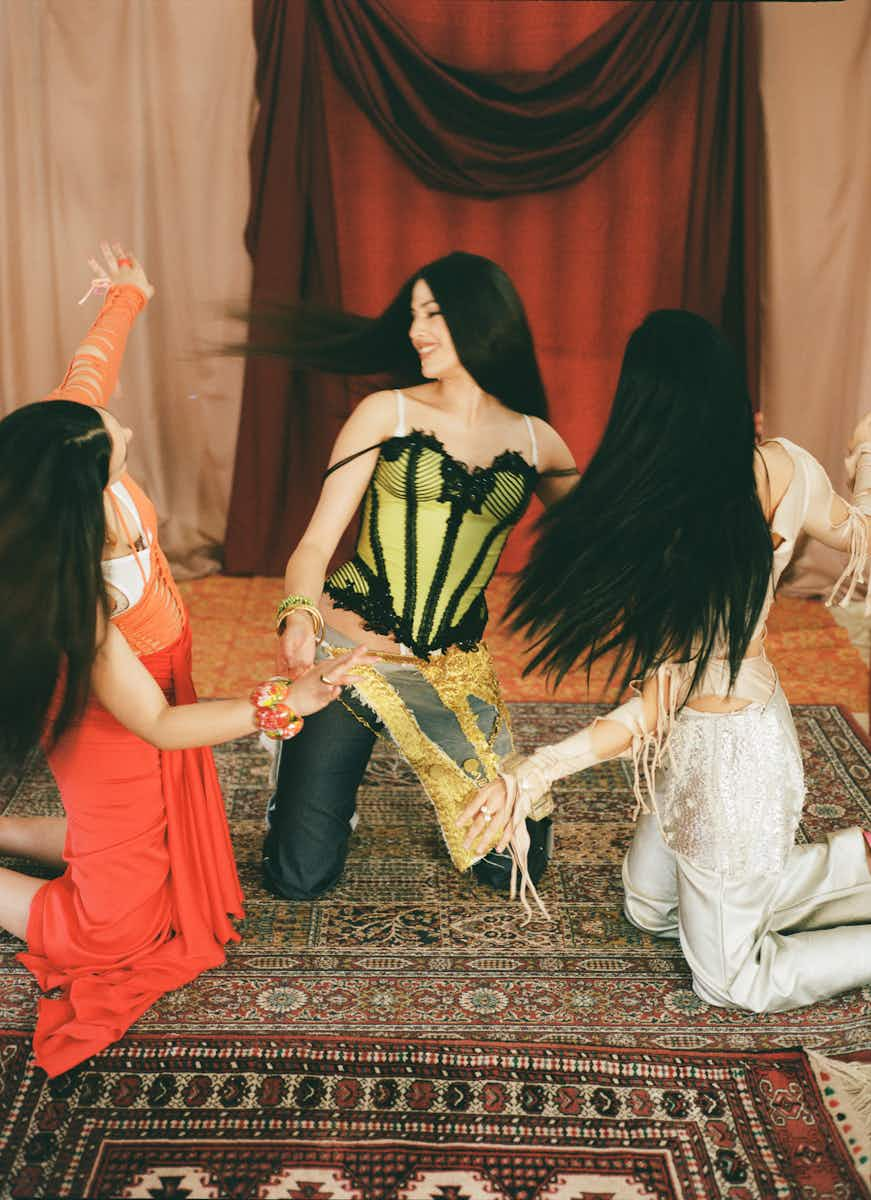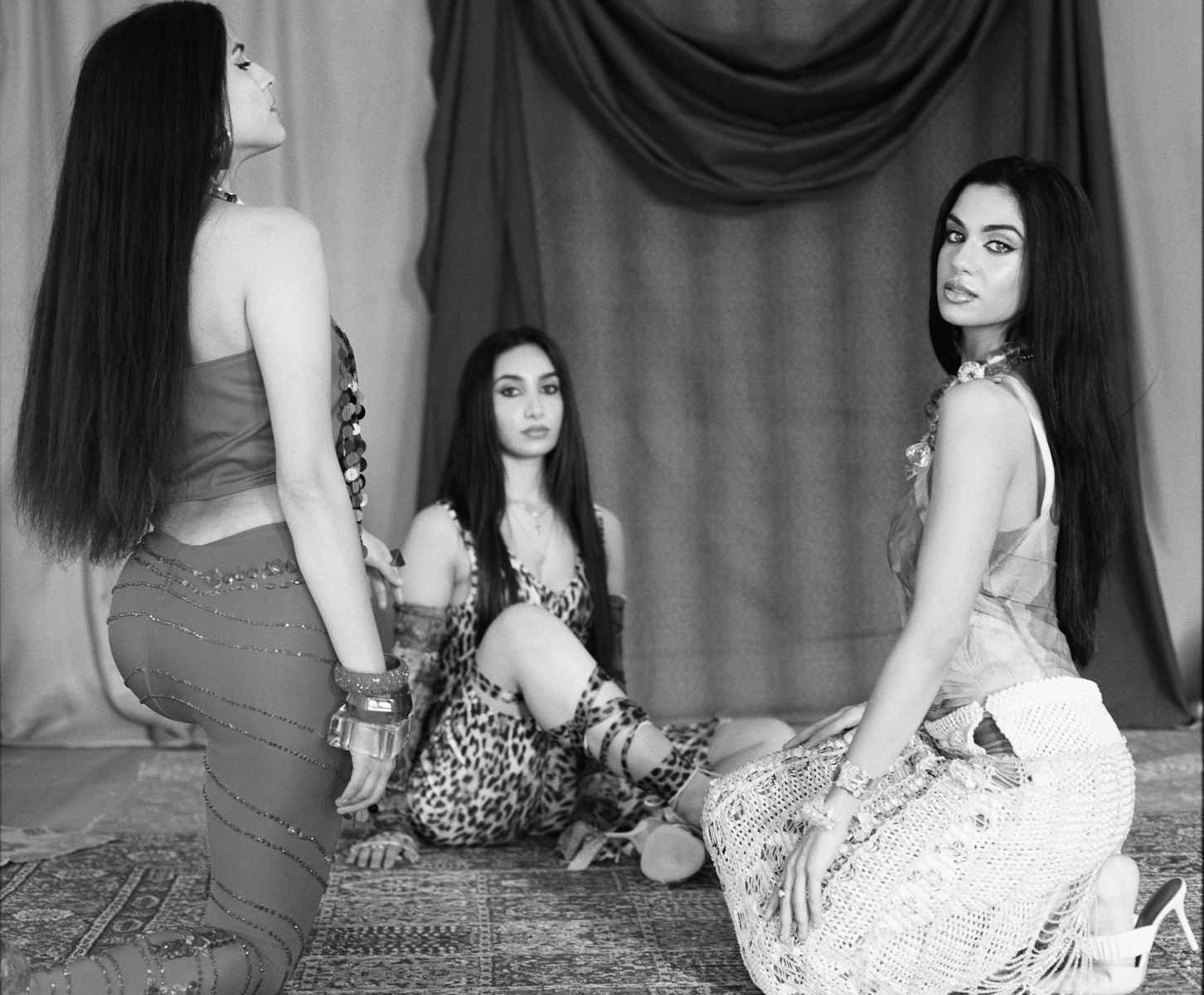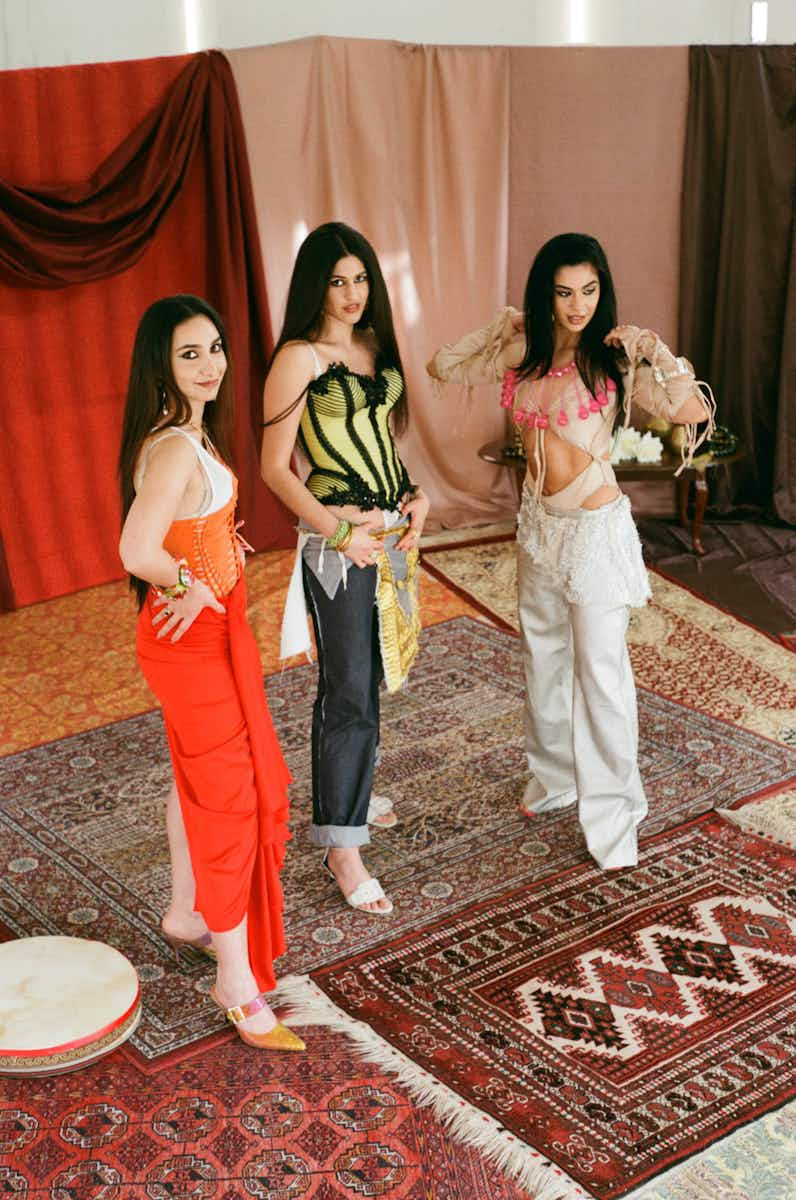 How did the expansion from a print mag to a community and agency happen?
Arshad: It all happened quite naturally. Our magazine is centred around the community, so this quickly grew as we met more people through shoots and events. The agency felt like an organic progression, too, as we were starting to be approached for commercial work. We realised that within our team we have such a big variety of skill sets to offer, so it made sense to bring these all together under one umbrella. As AZEEMA magazine is unfunded and the team works voluntarily, the agency gives us the space to do more commercial collaborations that help sustain the magazine.
What aspect of Azeema are you most proud of?
Elfaki: I'm so proud of what we have created with AZEEMA over the years. I'm proud that our work resonates with so many people on different levels. AZEEMA brings people together. It's grown beyond my wildest dreams.
Hussayni: I'm proud of how AZEEMA is different from other magazines, in that we have moved entirely away from all the gazes that non-white folks and women have to live under here in the West and globally. We allowed ourselves and the community to exist as we are! We celebrate our roots and the unique nuances that make up our resilience and cultures and histories.
Arshad: I'm proud of our resilience! It hasn't been an easy ride, but I'm so glad we've managed to overcome all the challenges, persevere and build this beautiful magazine and community. The AZEEMA community is like a big family and it's so heartwarming to see.
What's next?

Elfaki: Oof! We want to travel again – a big part of AZEEMA is the international community. We want to be out there again planning projects, events and shoots. We also have some top secret and exciting collabs in the works. And we're continuing to build the AZEEMA legacy with the most amazing group of women.
Arshad: AZEEMA international, baby!

Get your copy of The Rituals edition of AZEEMA here.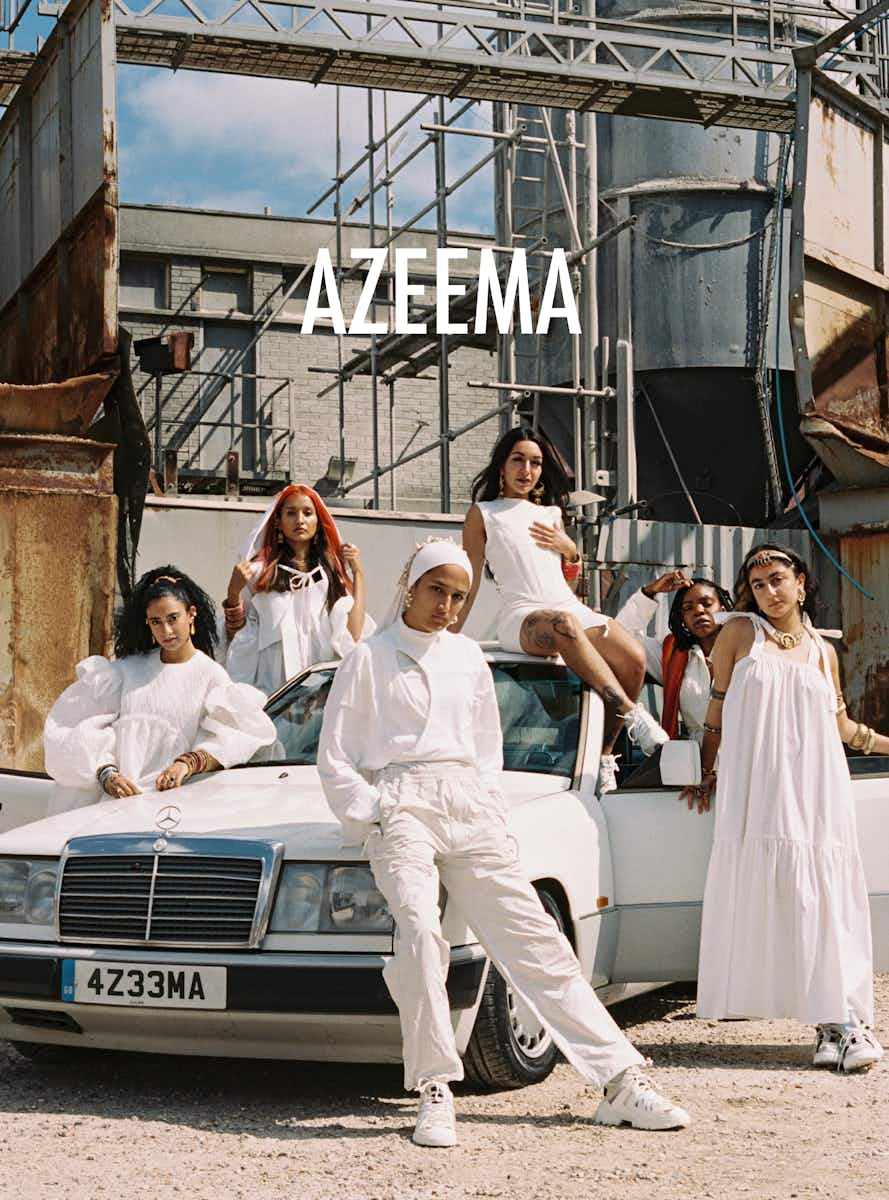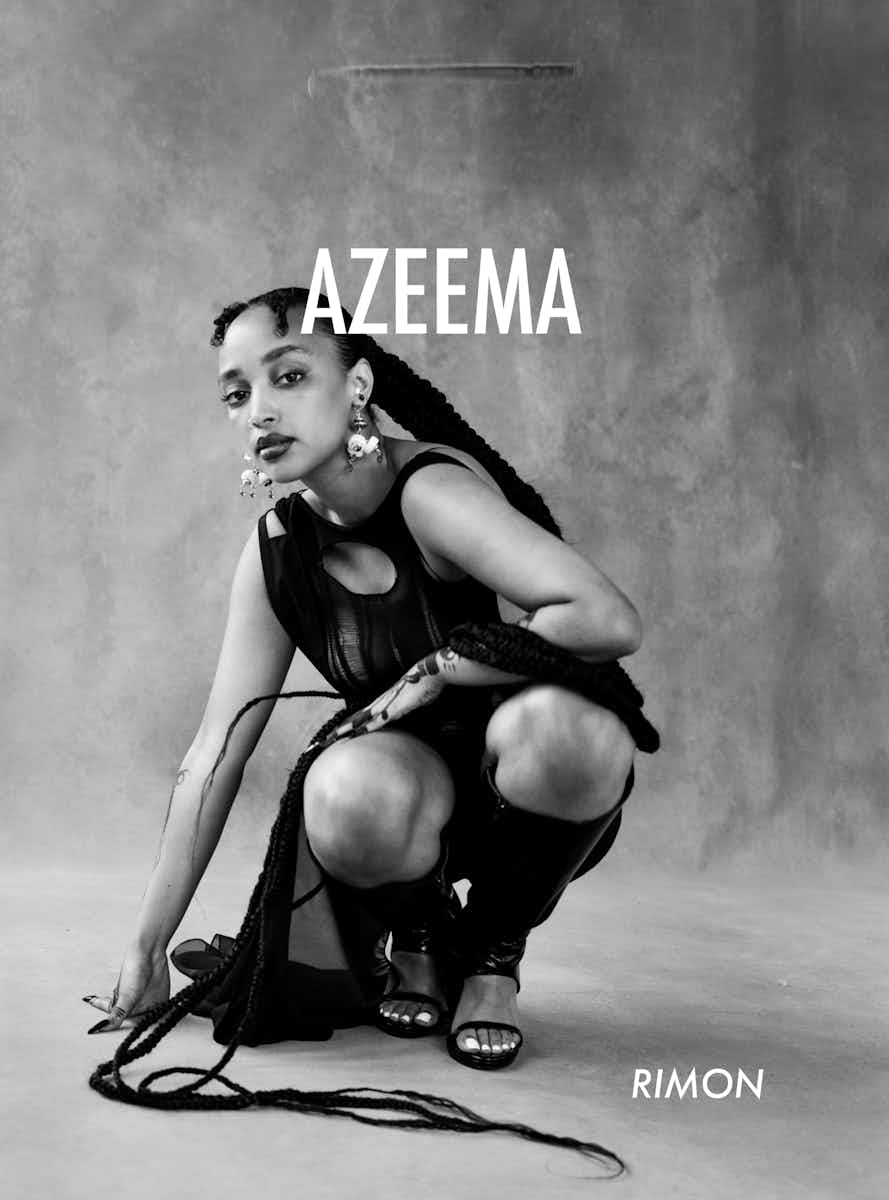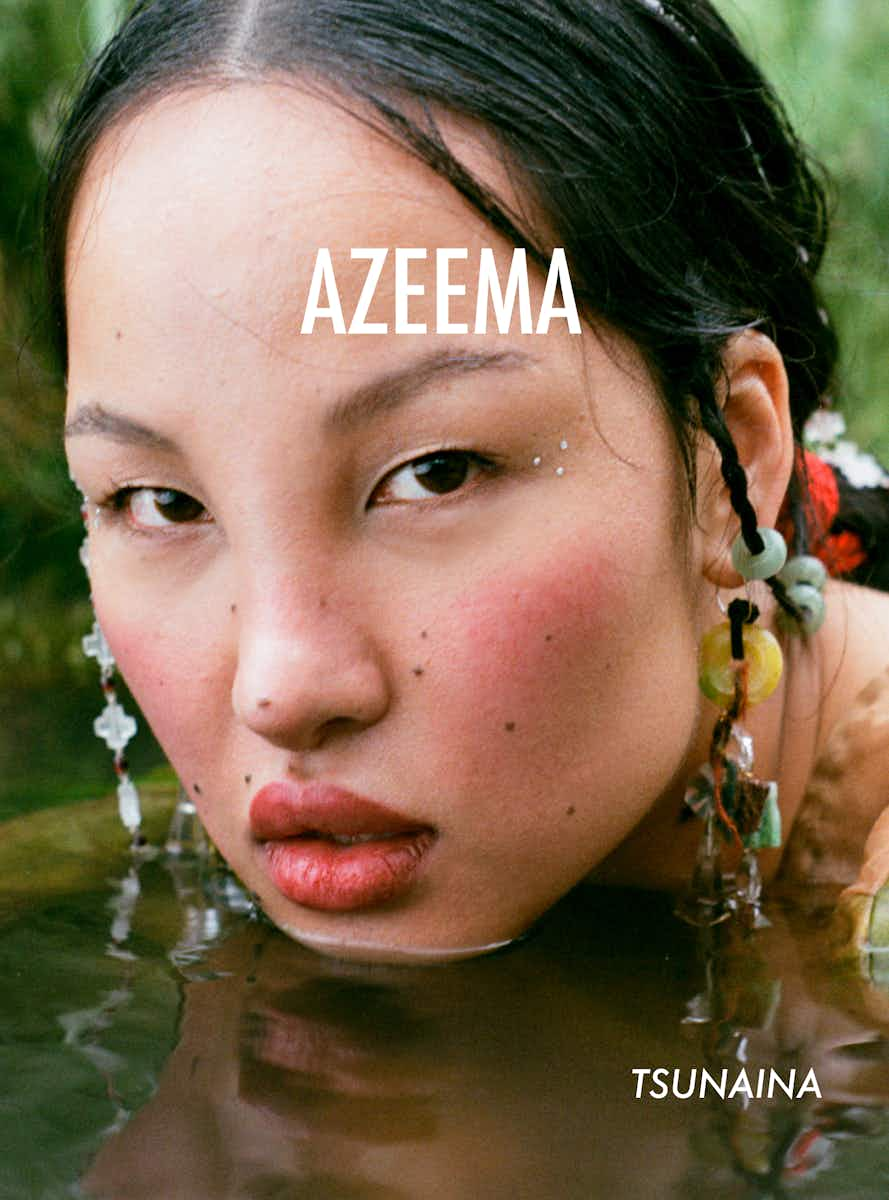 More like this