Central Saint Martins BA Fashion 2021: a real life show
For the first time since February 2020's MA show, the fashion school presented students' collections to an actual audience – and it was an optimistic, overdue return to form.

A year on from pande-mania and Central Saint Martins' BA Fashion students returned with a proper show – with all 102 budding designers presenting one defining look from their own collections, on themselves. After last year's unknown summit into the digital world, where the Class of 2020 presented in short film-form, this felt back to life, back to some-sort-of-reality: tutors watched on proudly, club kids cheered, and editors (sat two metres apart) could barely contain their excitement at the prospect of an ACTUAL. FASHION. SHOW.
Walking on a patchwork quilt designed by first year students using fabric waste (sustainability!), the show began with a ​"mind the gap" Tube voiceover, and the sound of train tracks. Why? Er, ​'cos sometimes Londoners need reminding of the wonders of public transport. I think. Probably not. The first student, print designer Xavier Chen, took his look off-runway – a model was splashing about in a paddling pool inside a giant inflatable rubber duck – proper CSM-style. We missed you lot.
As the train tracks stopped and the music started, womenswear student Claudia Gusella came marching down the winding runway in a bubble dress seemingly made out of hard-boiled eggs, followed by Ella Morris (also womenswear) standing on stilts (or is she actually 7ft tall?) in a rather angelic dress, wings and a whimsical crown – like the lucky charm that's about to tell us the past year was all a god damn dream.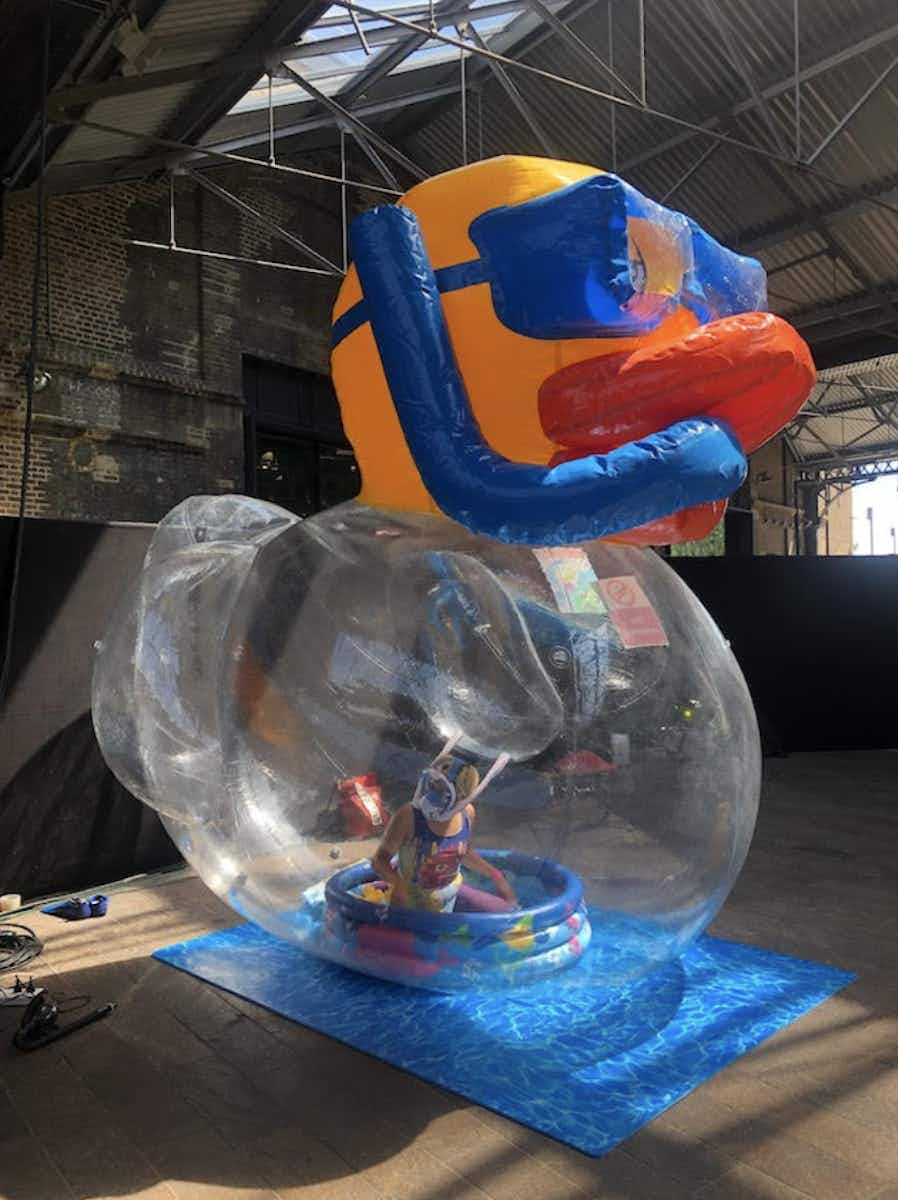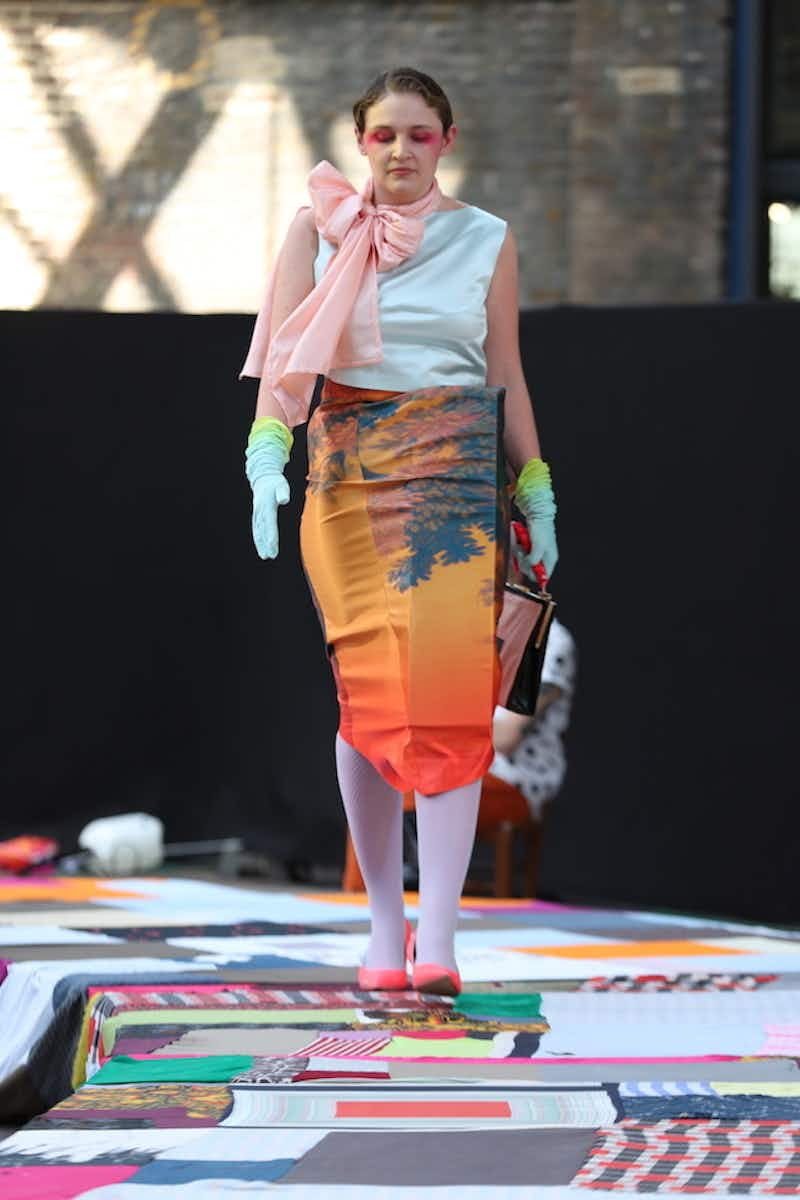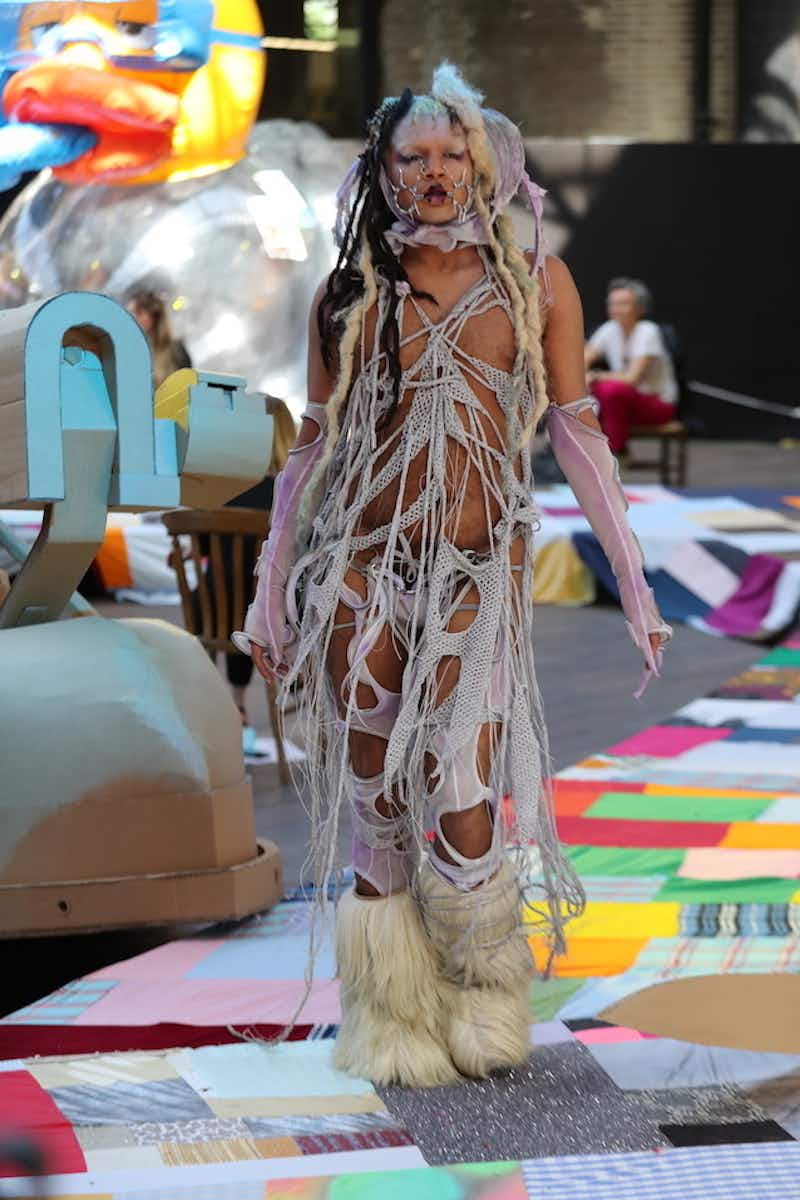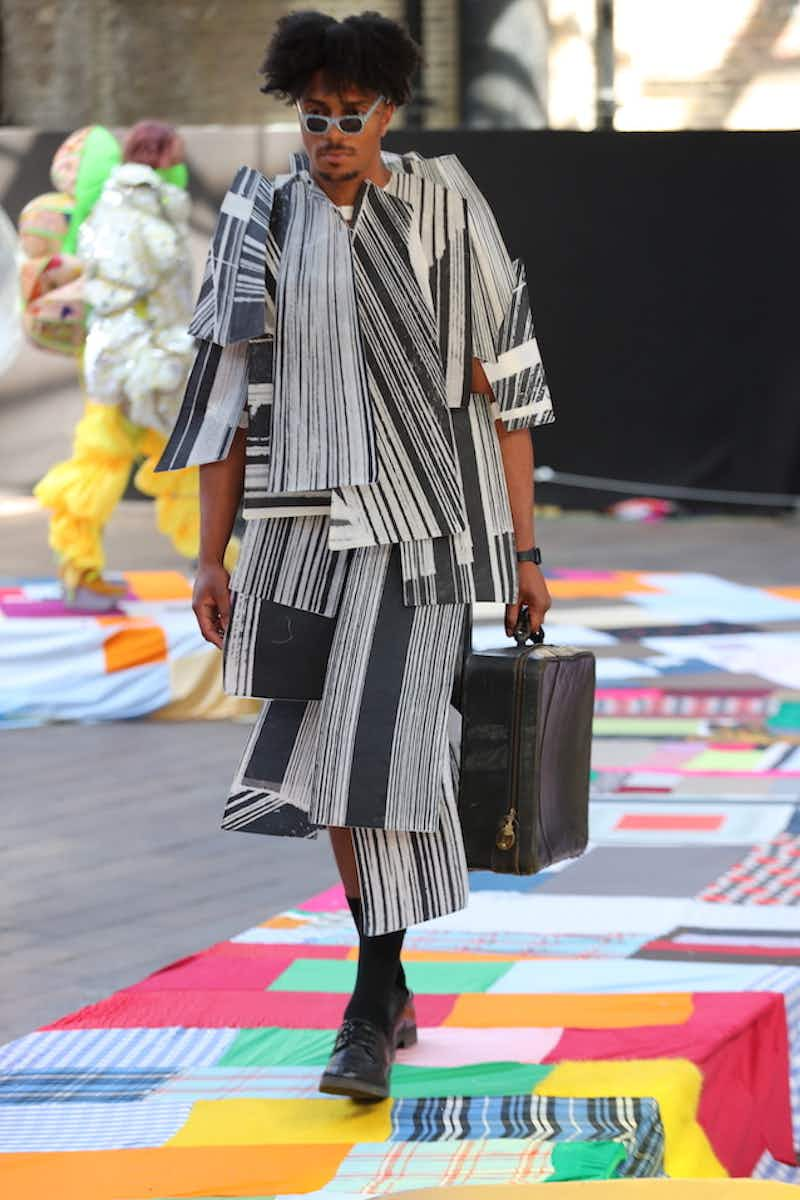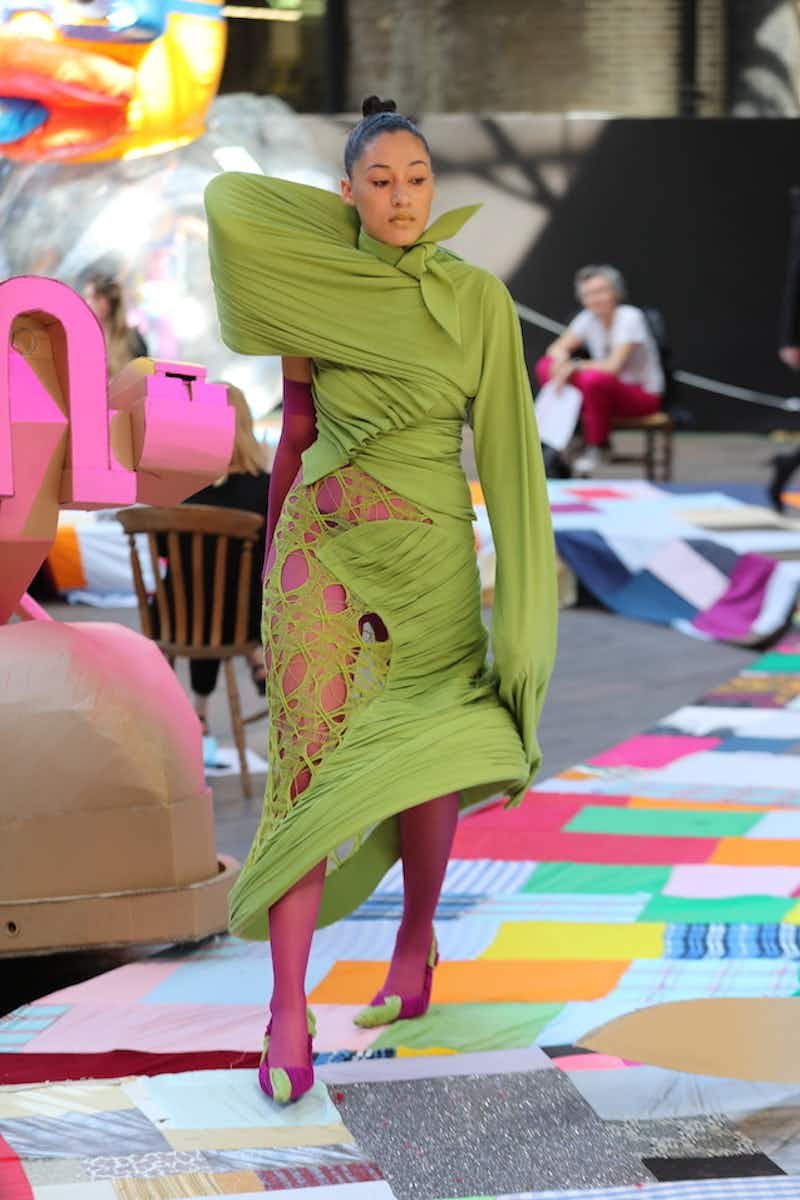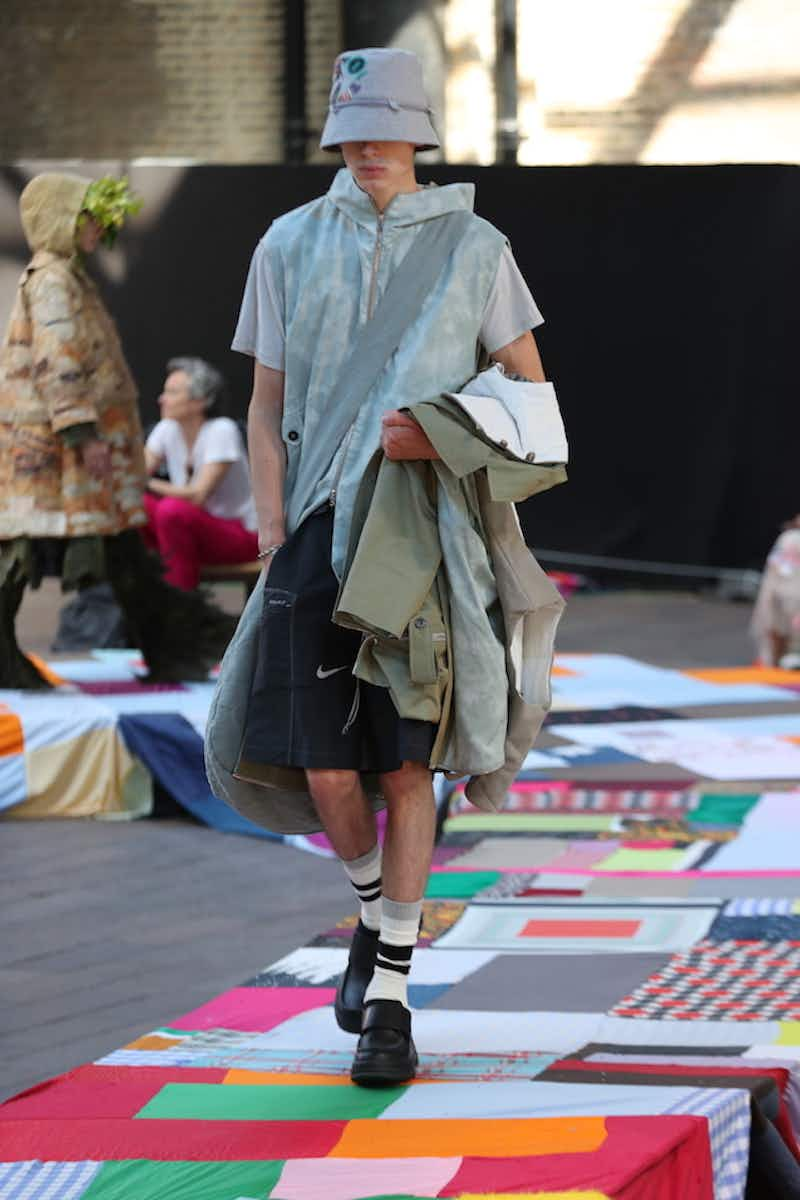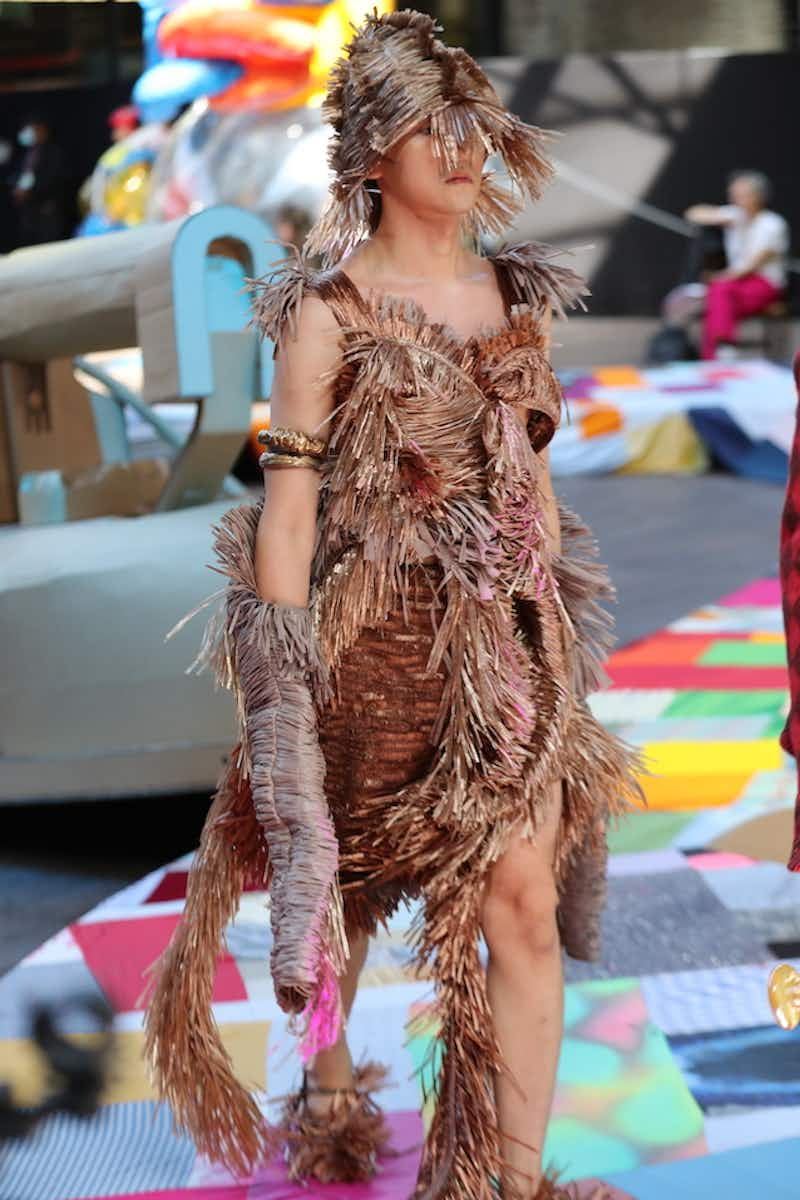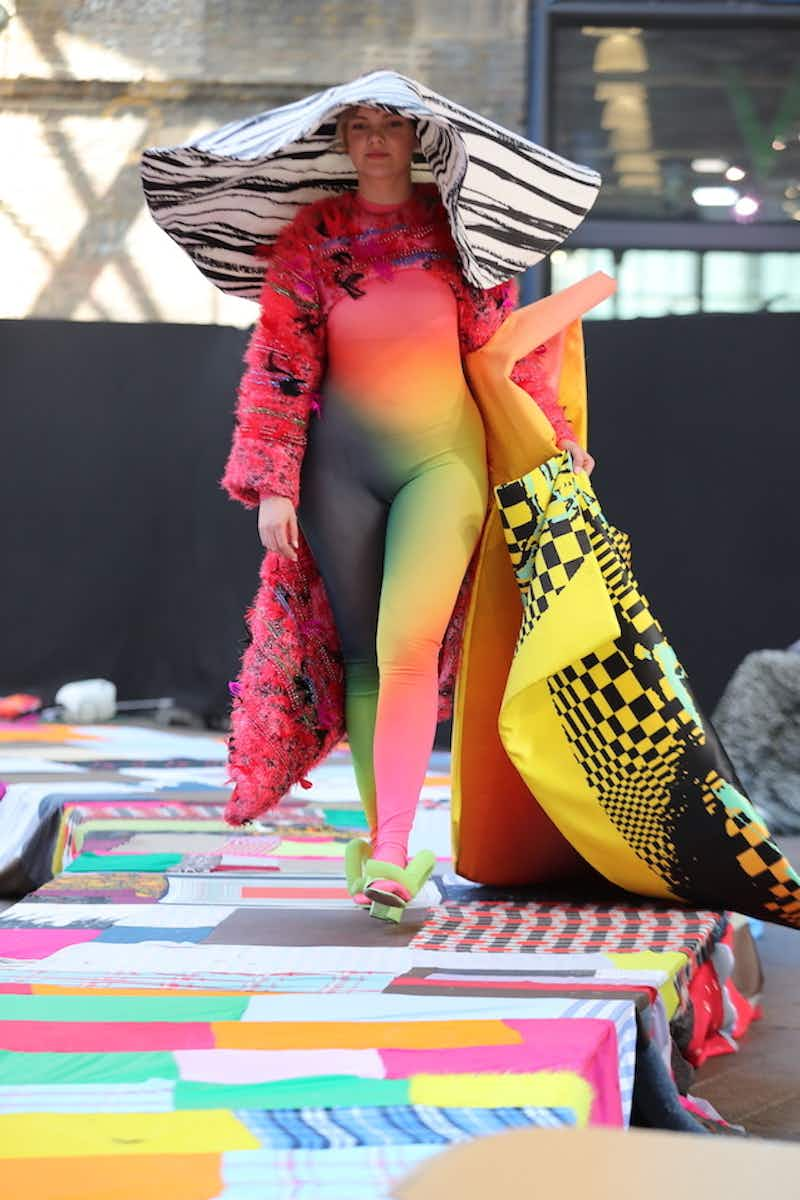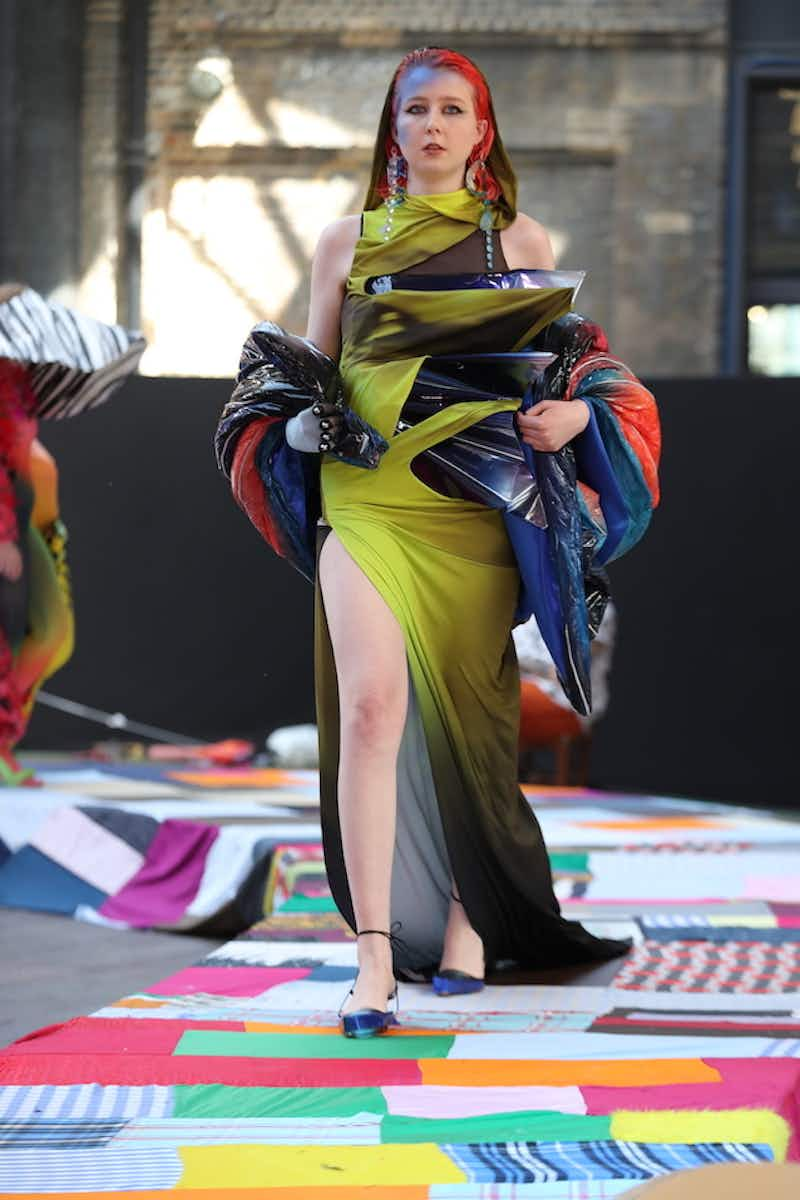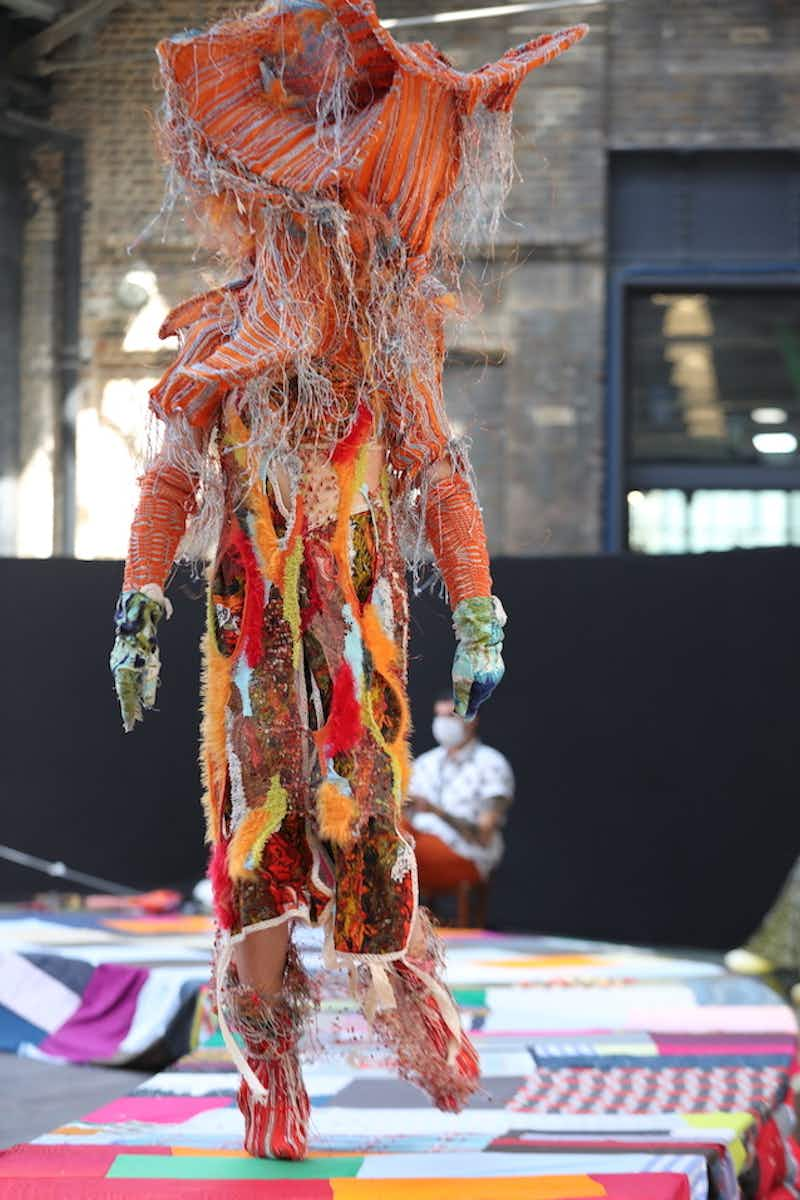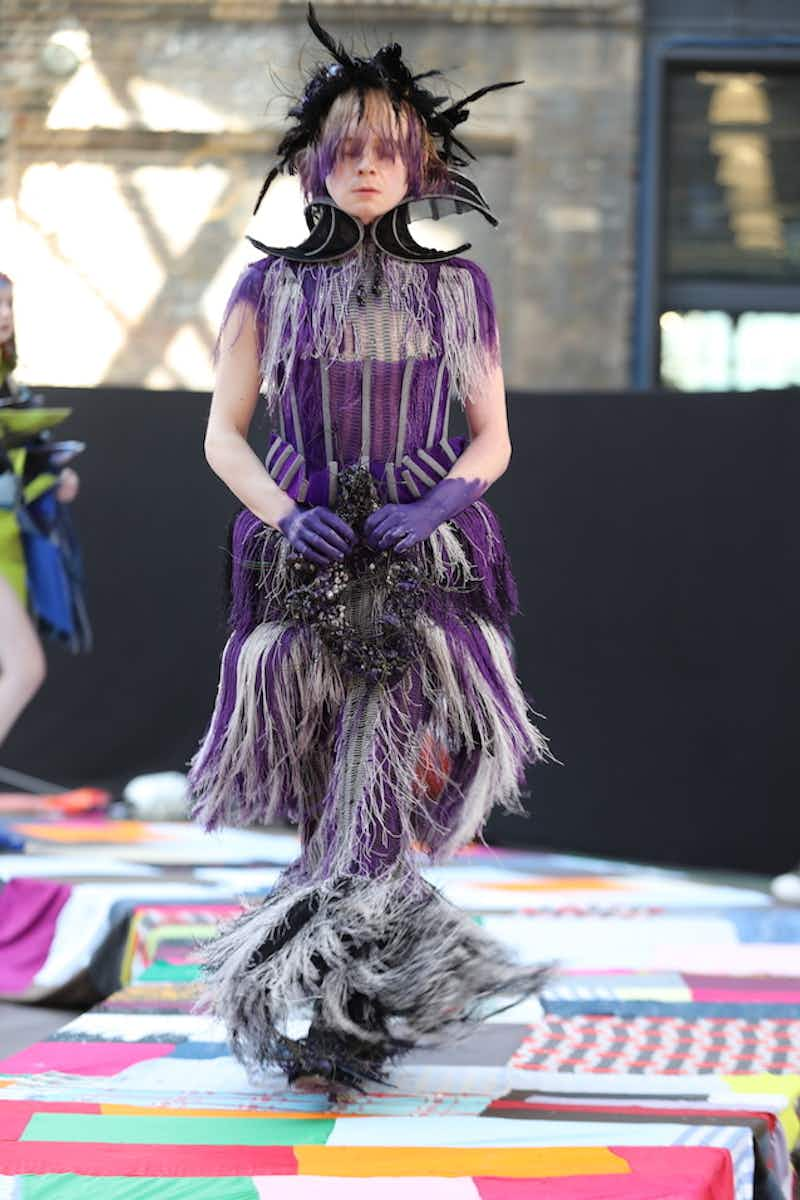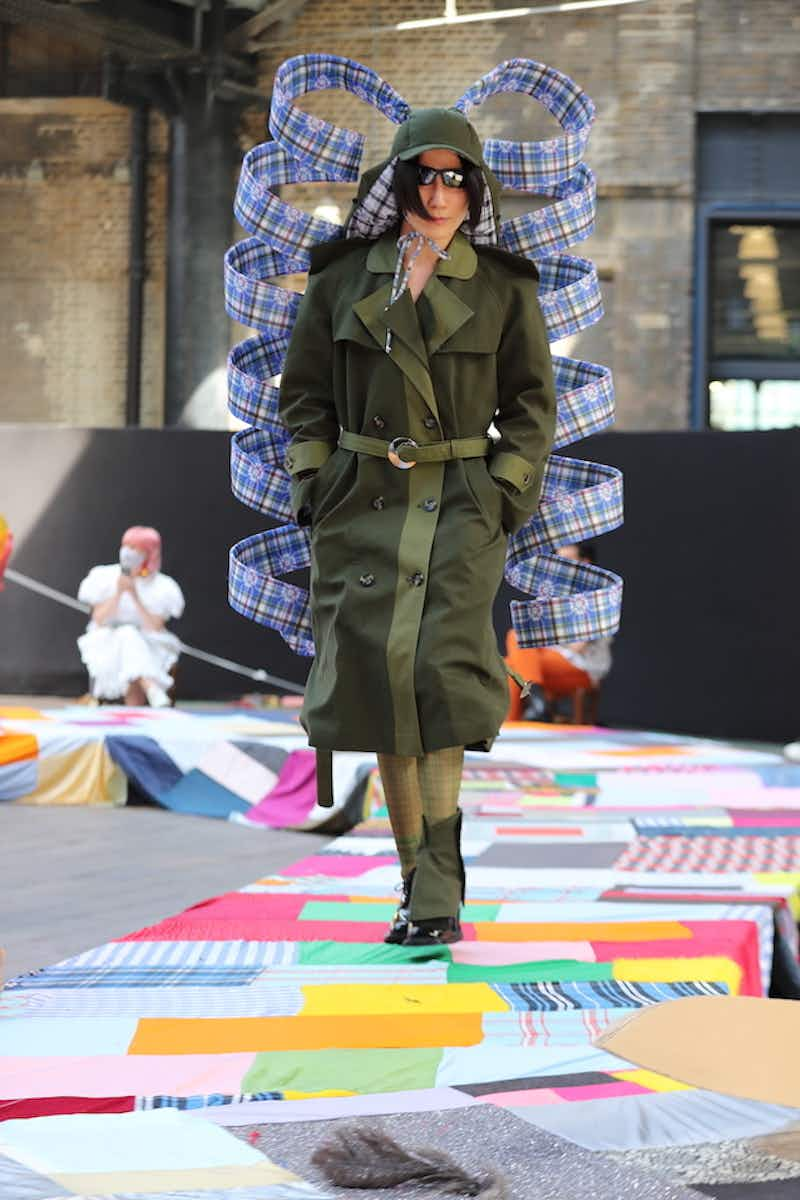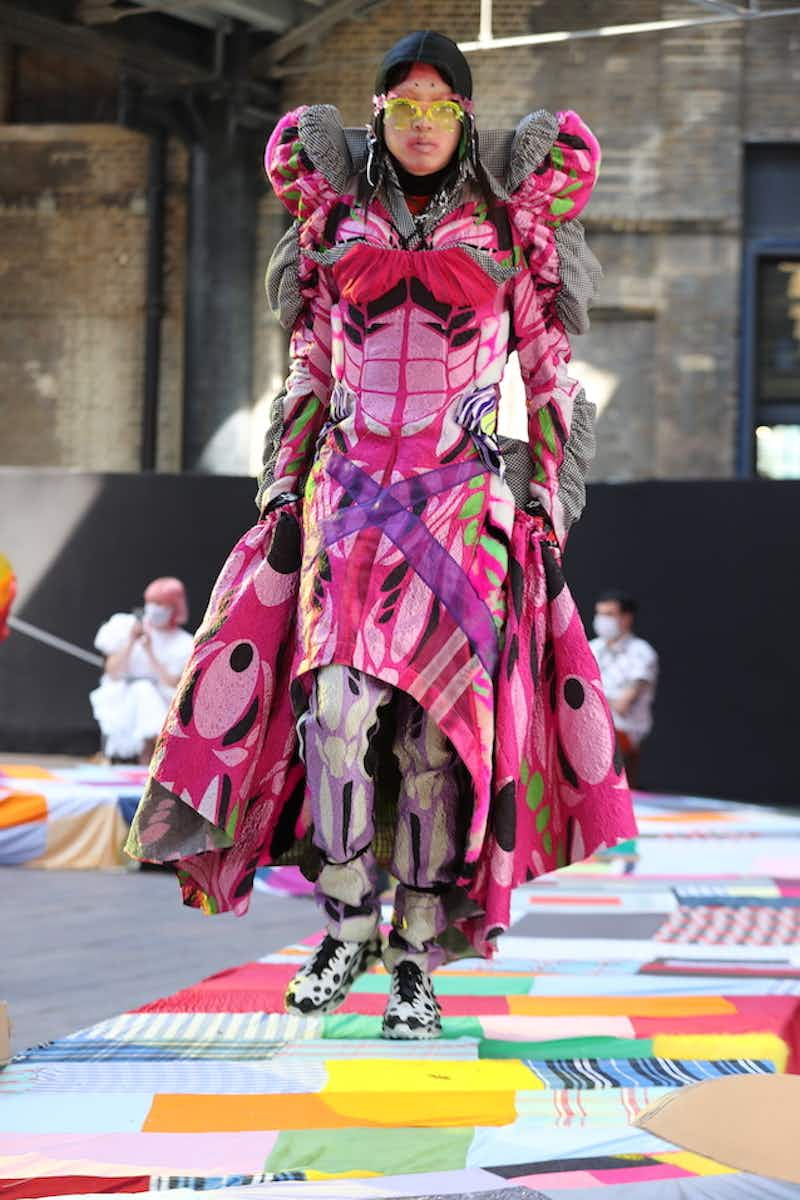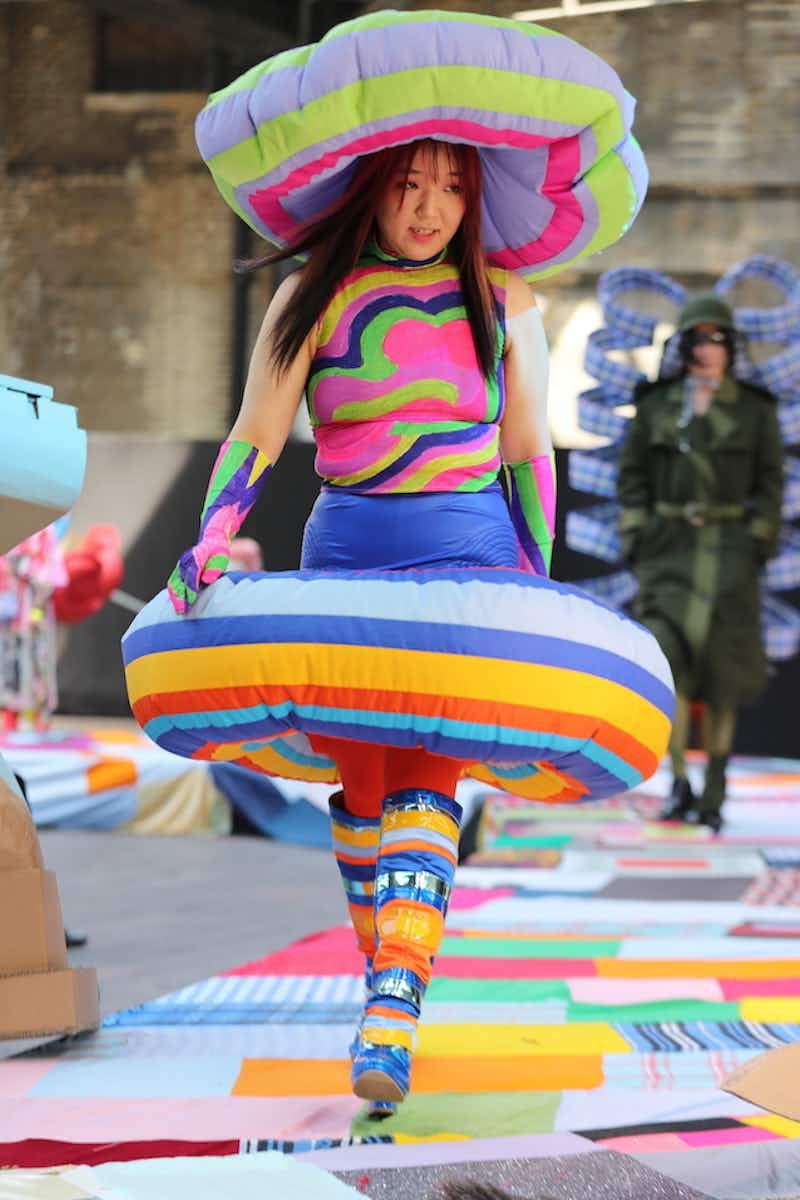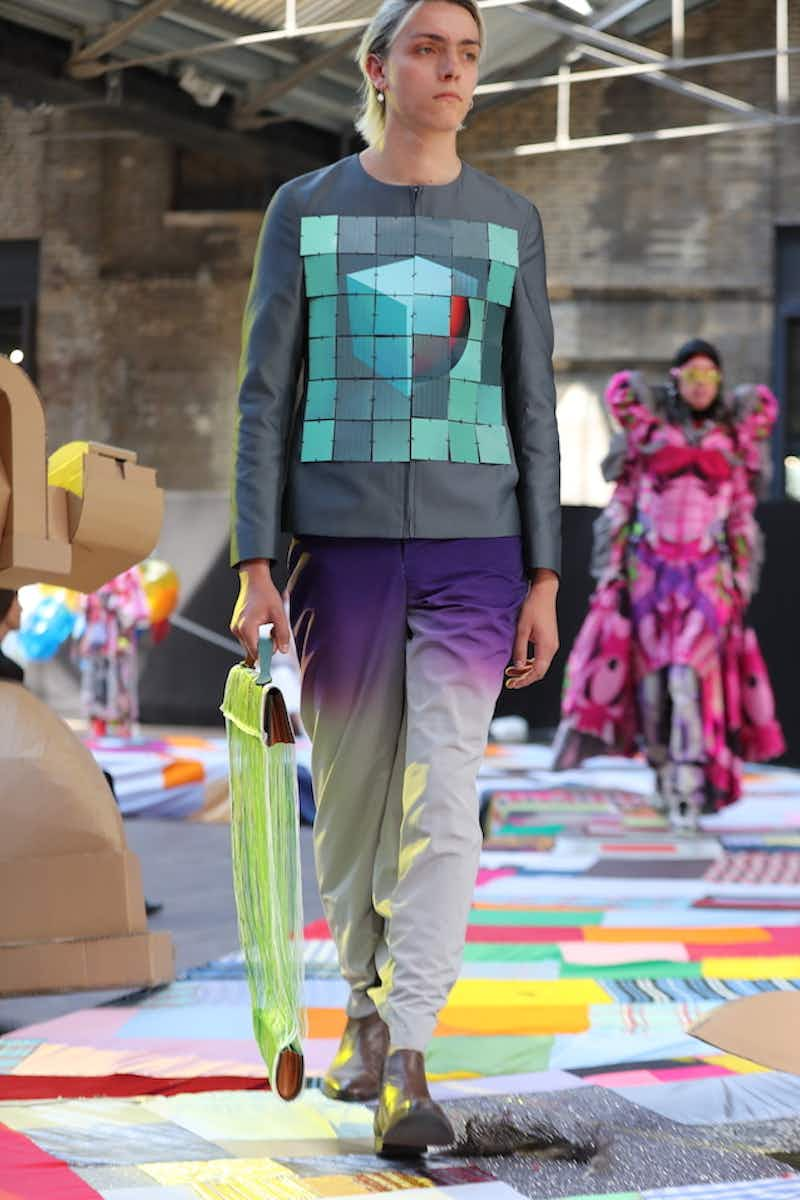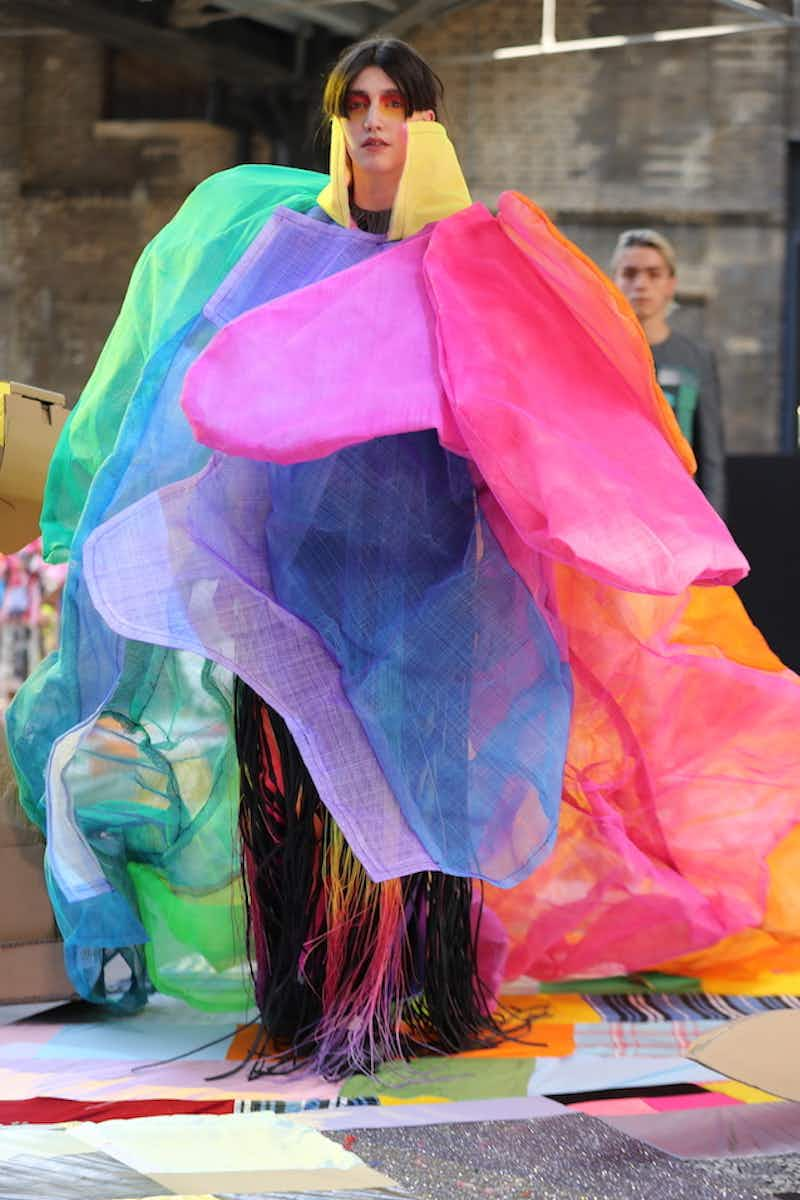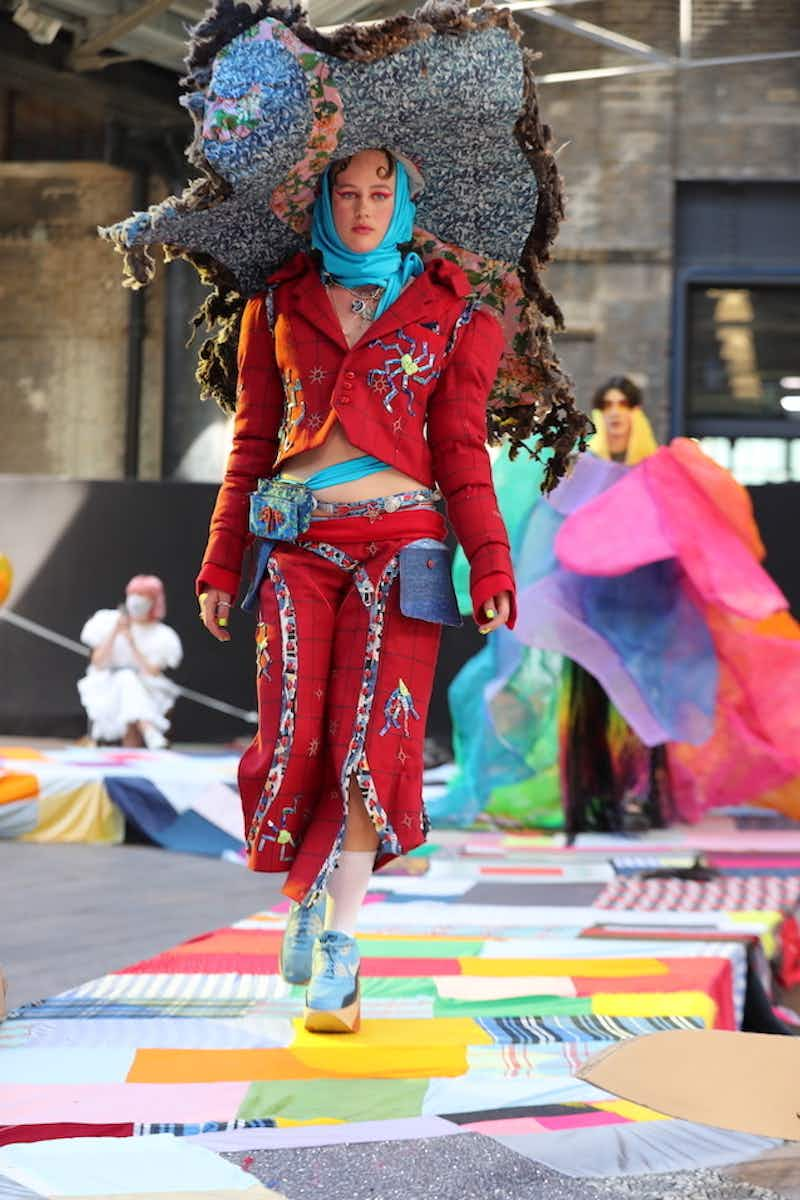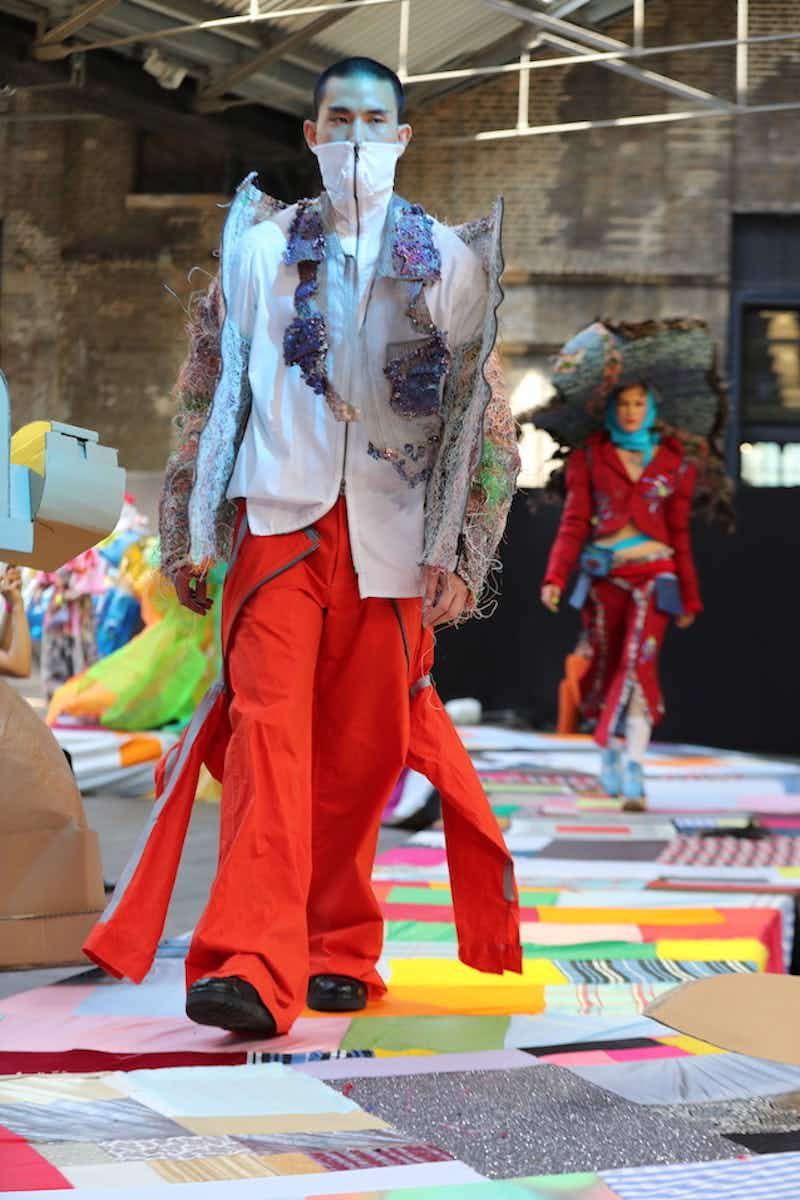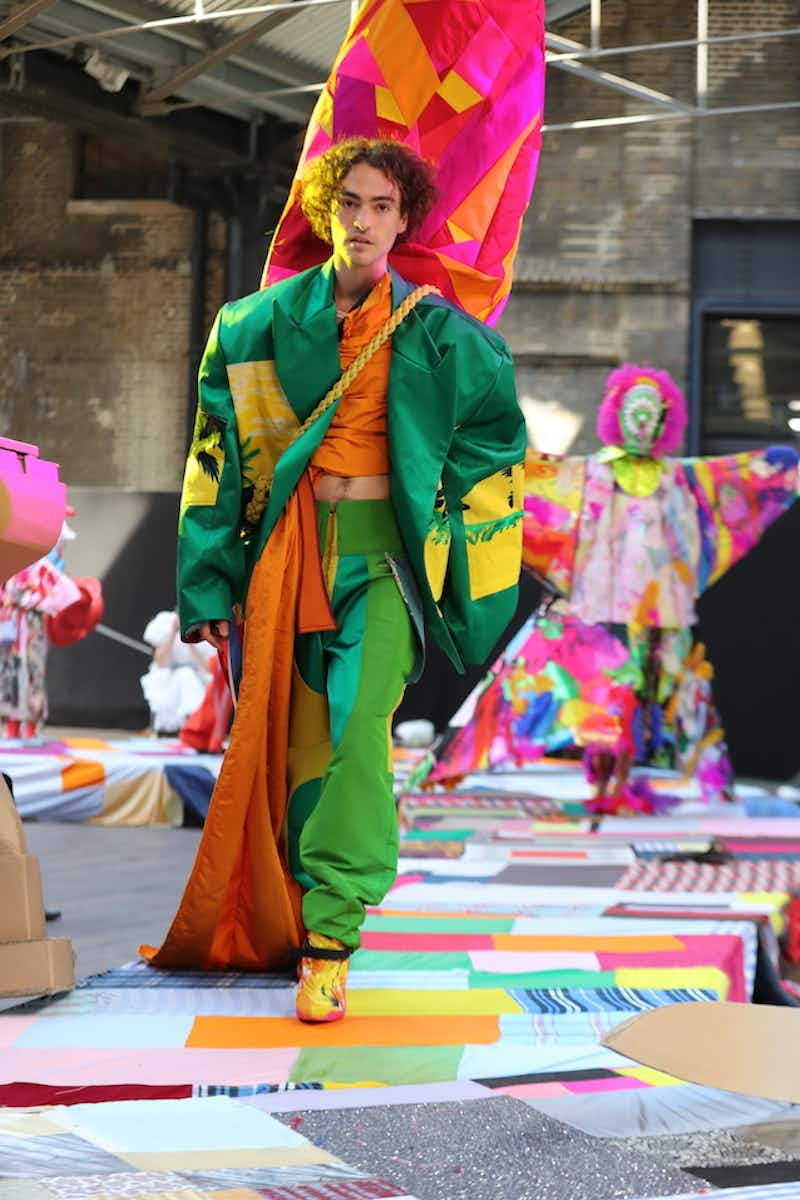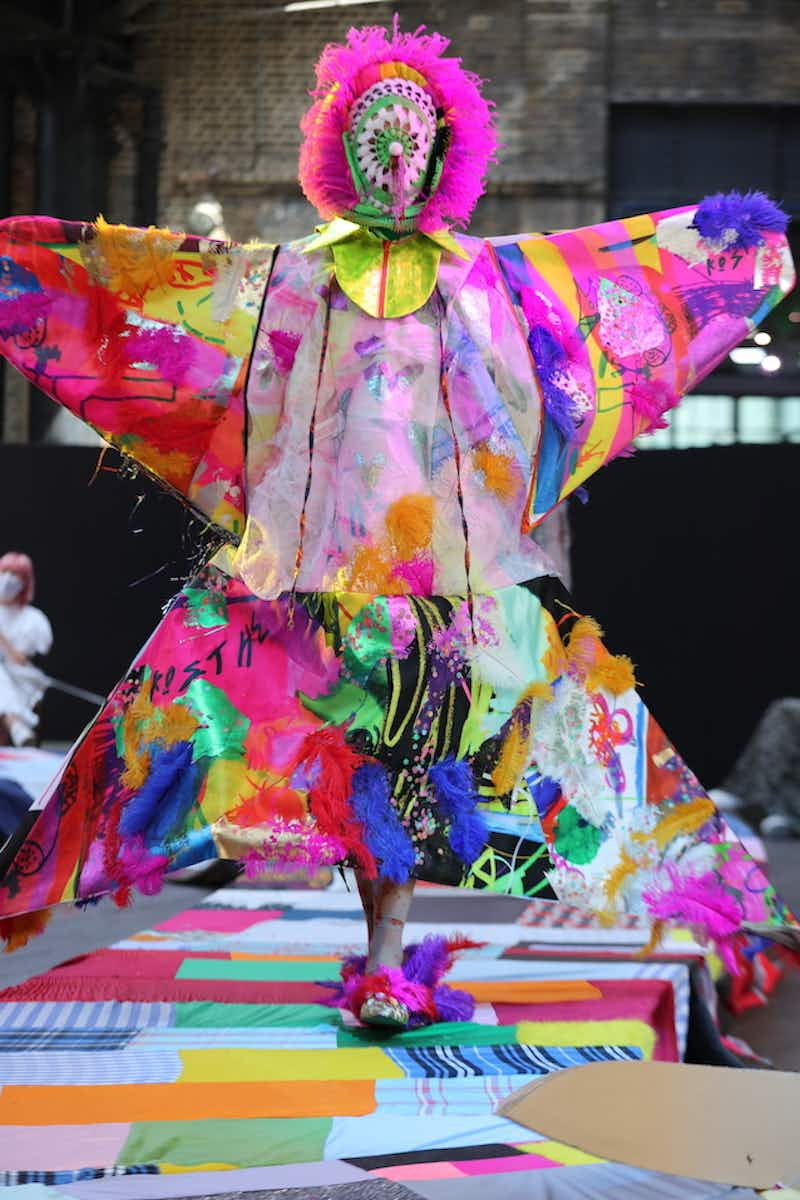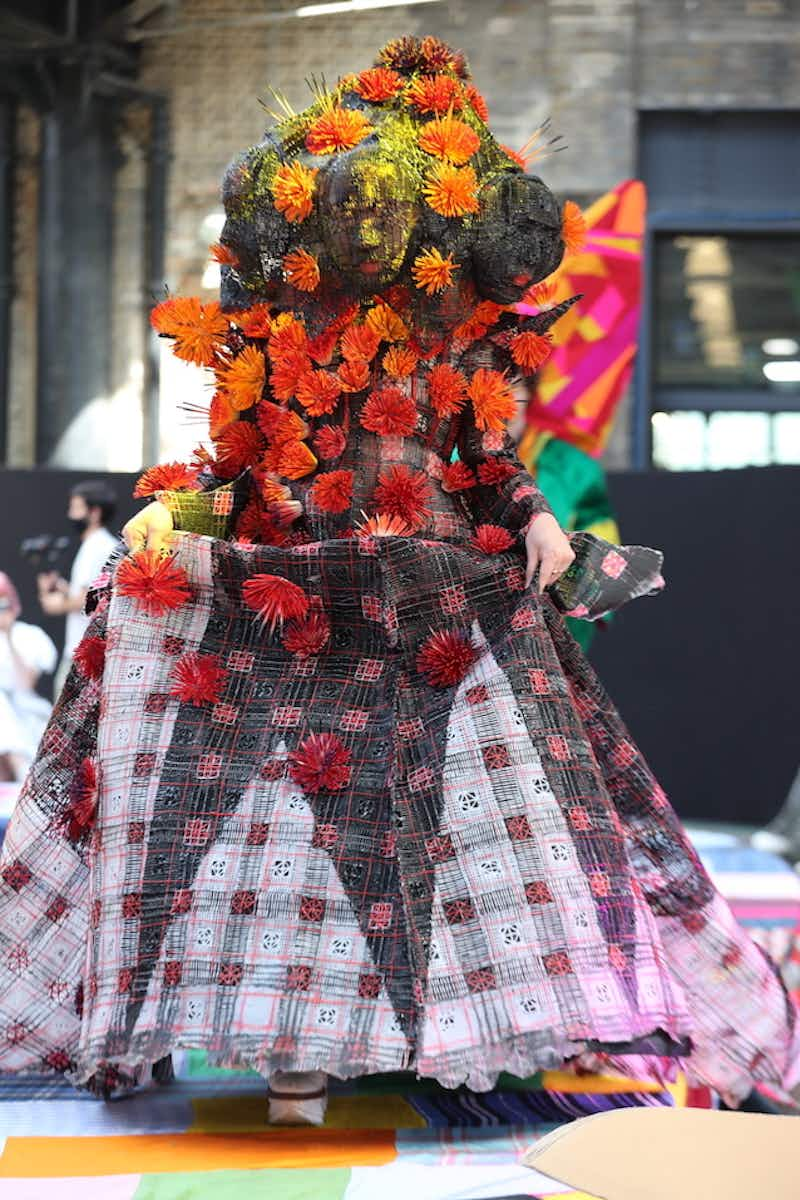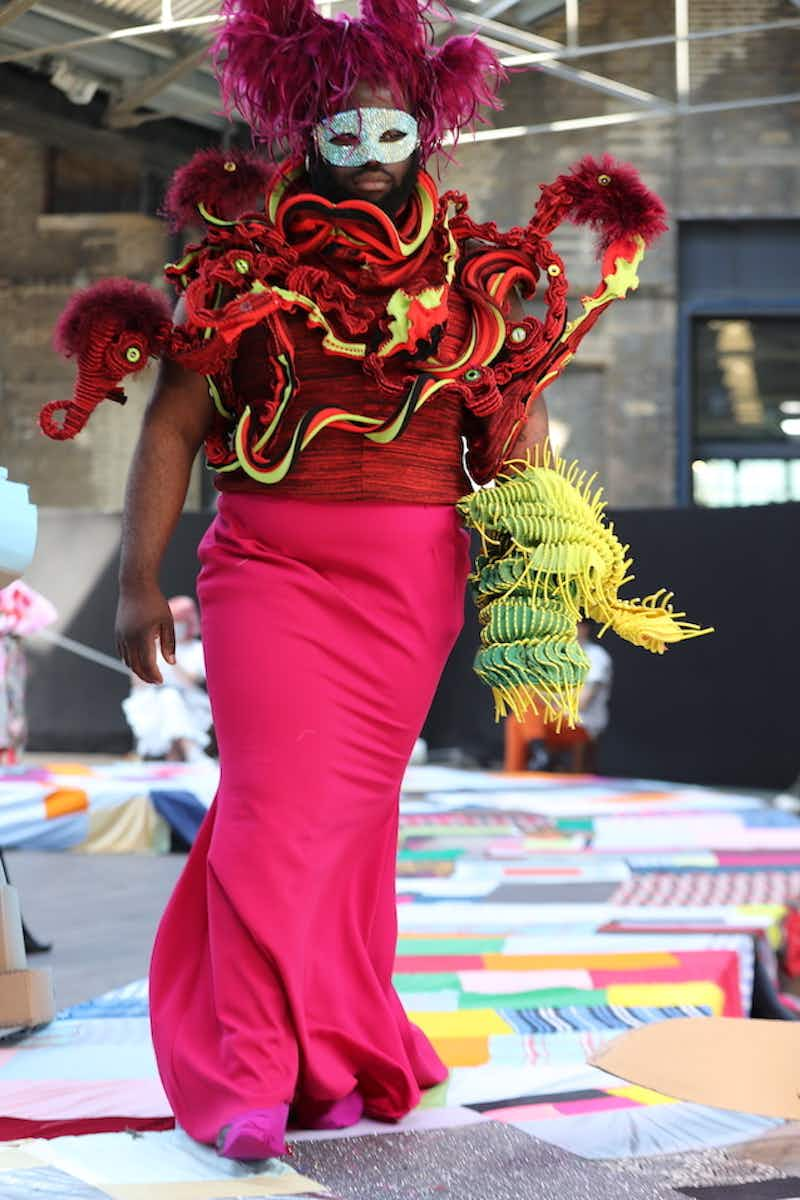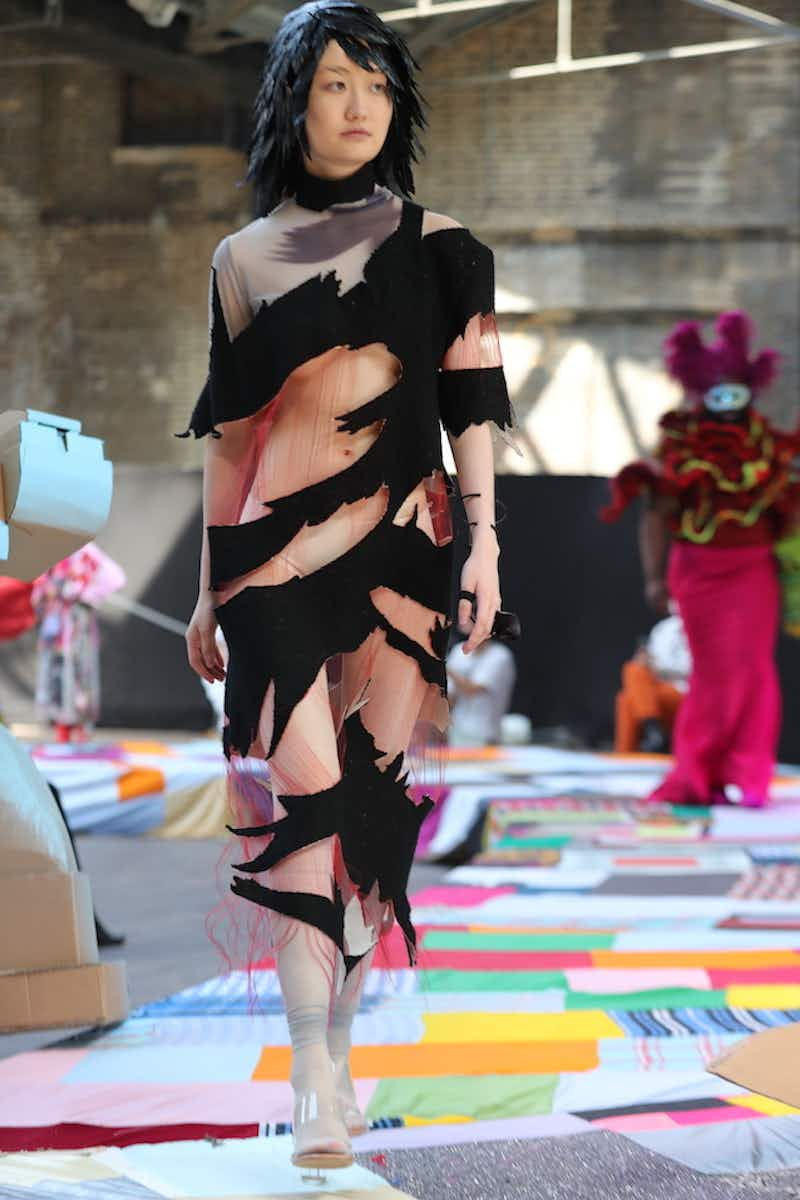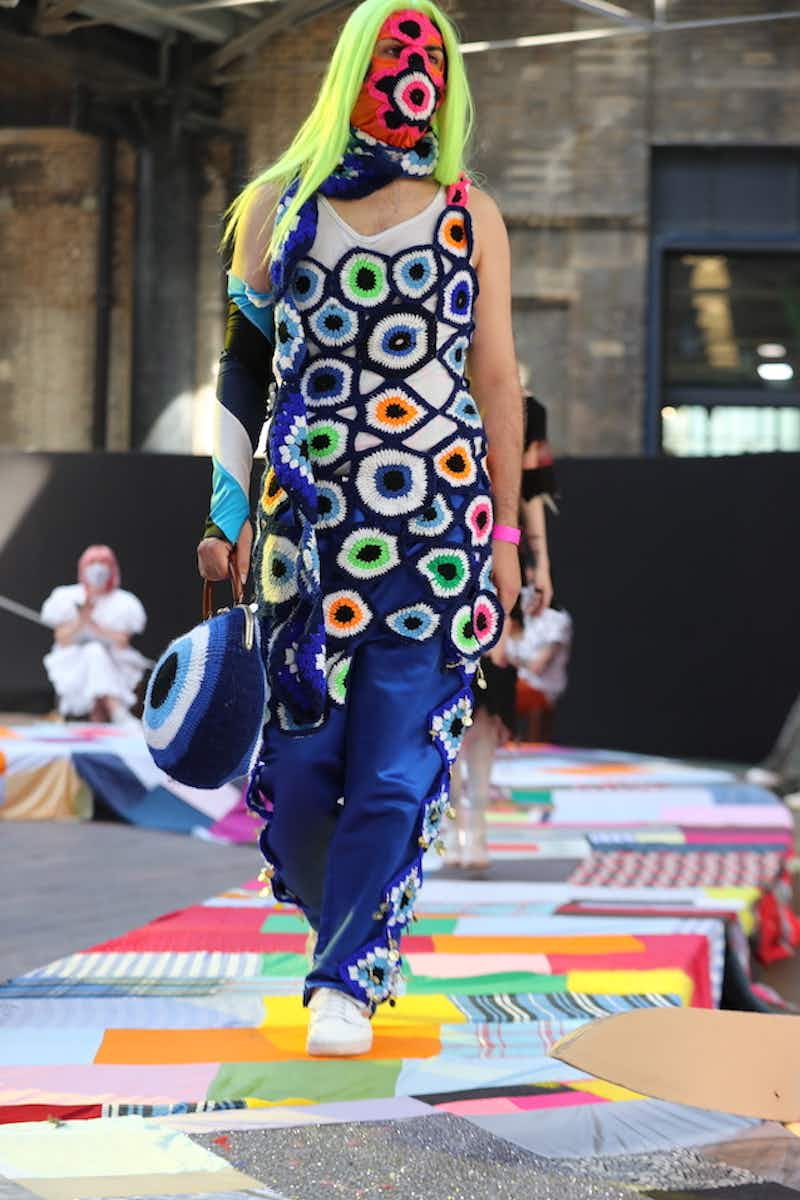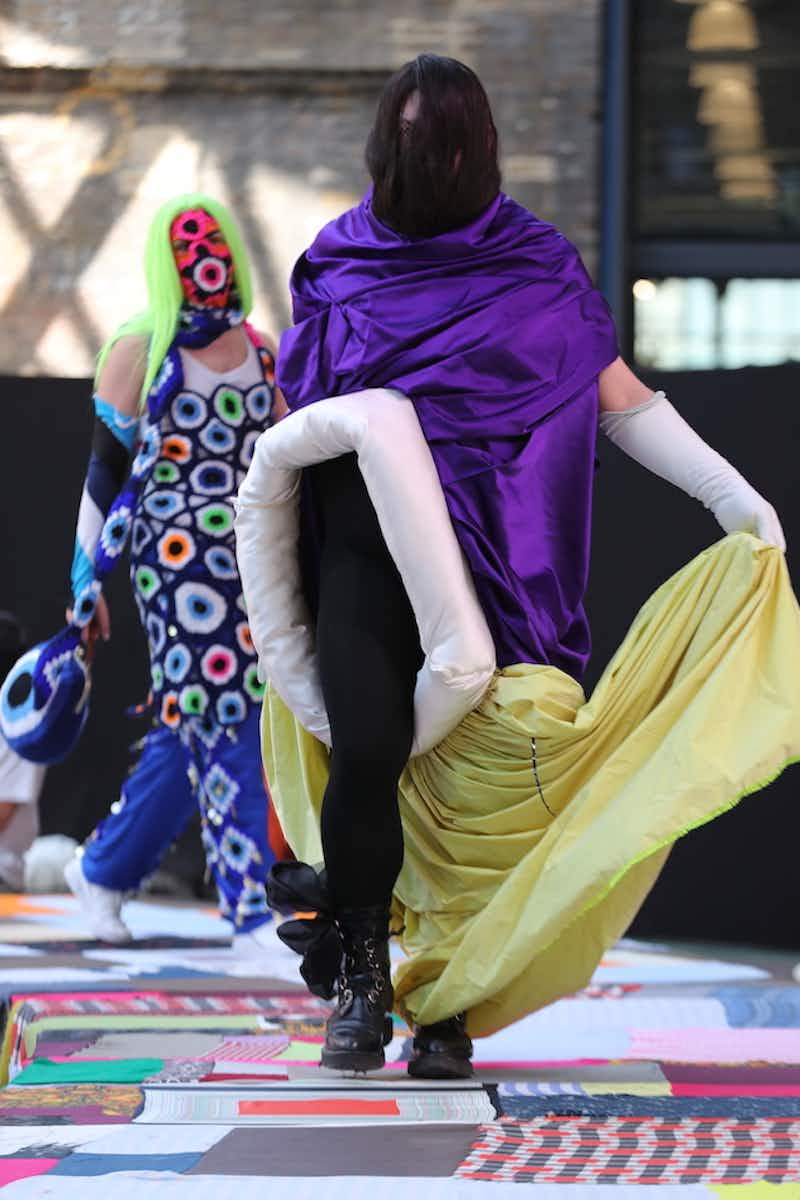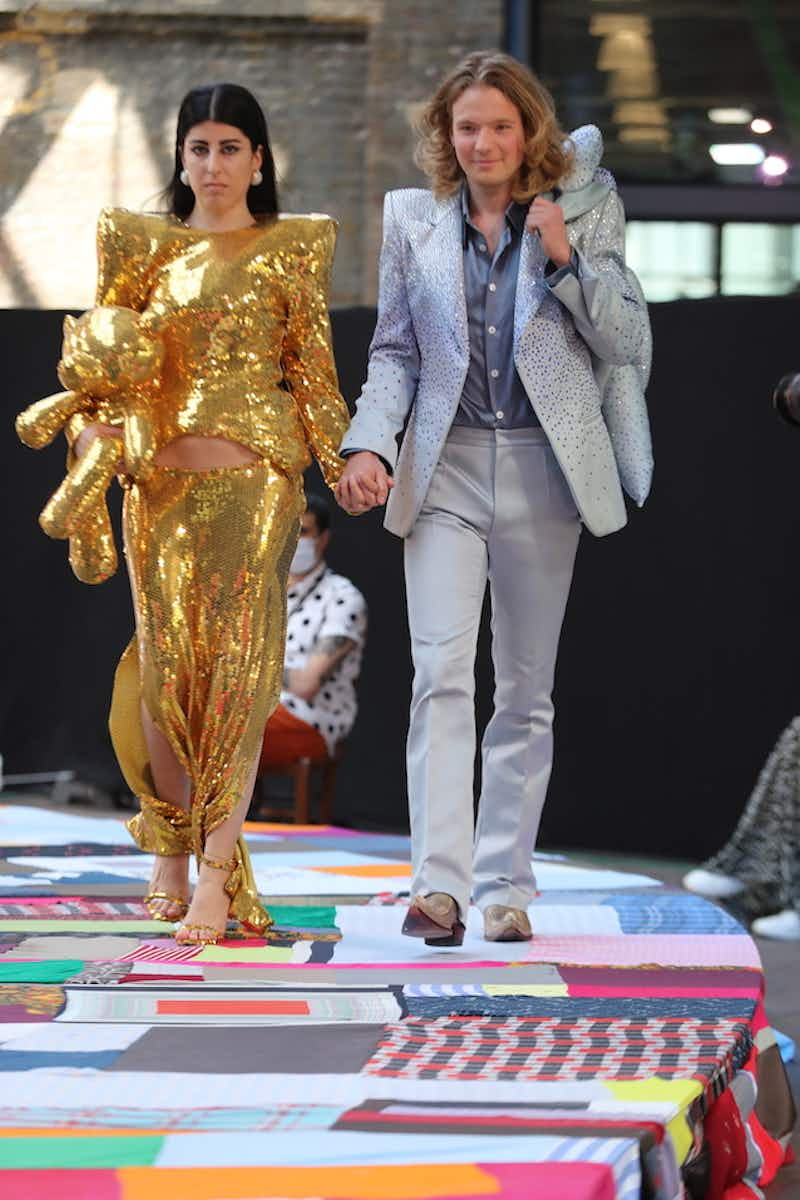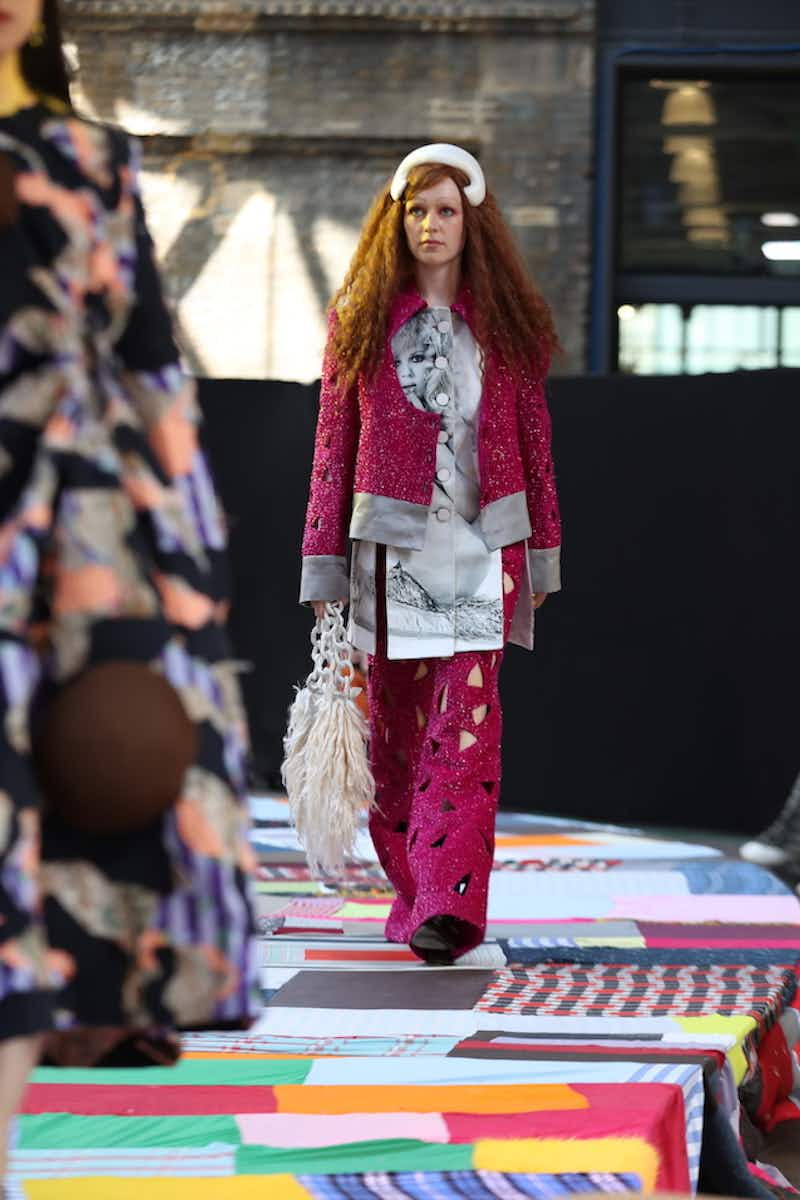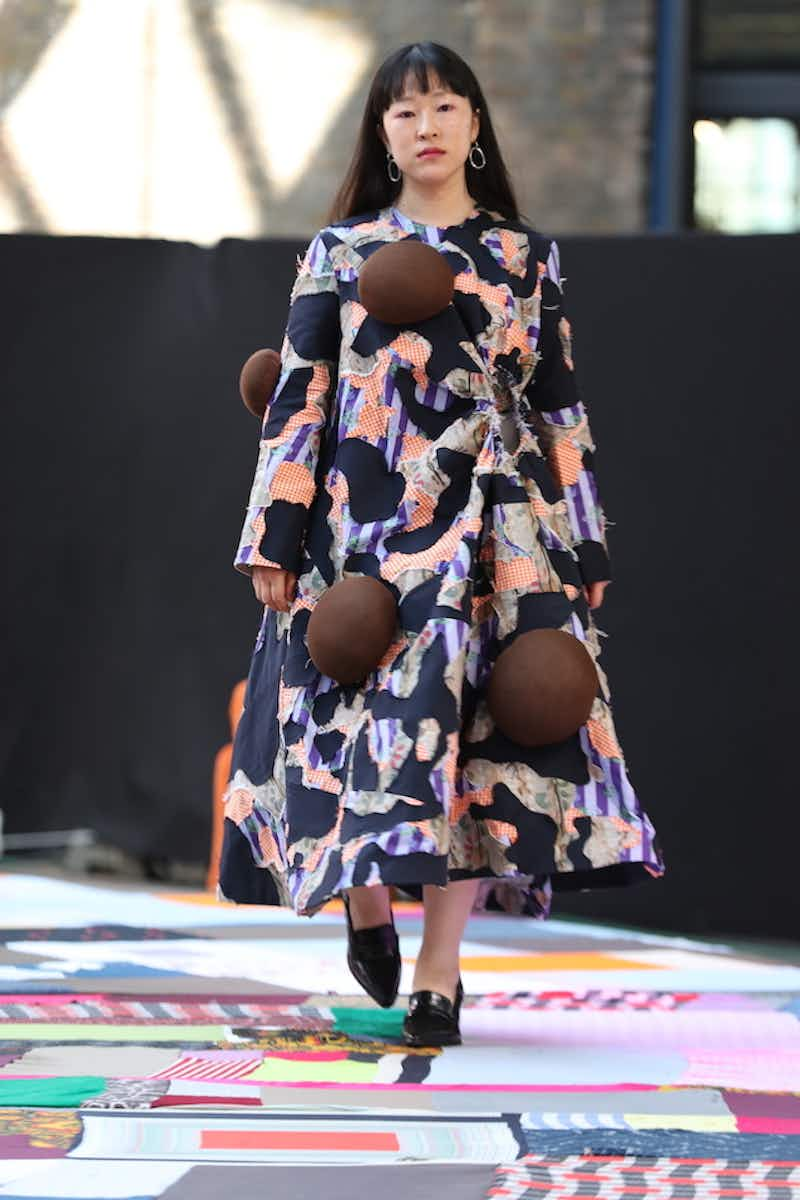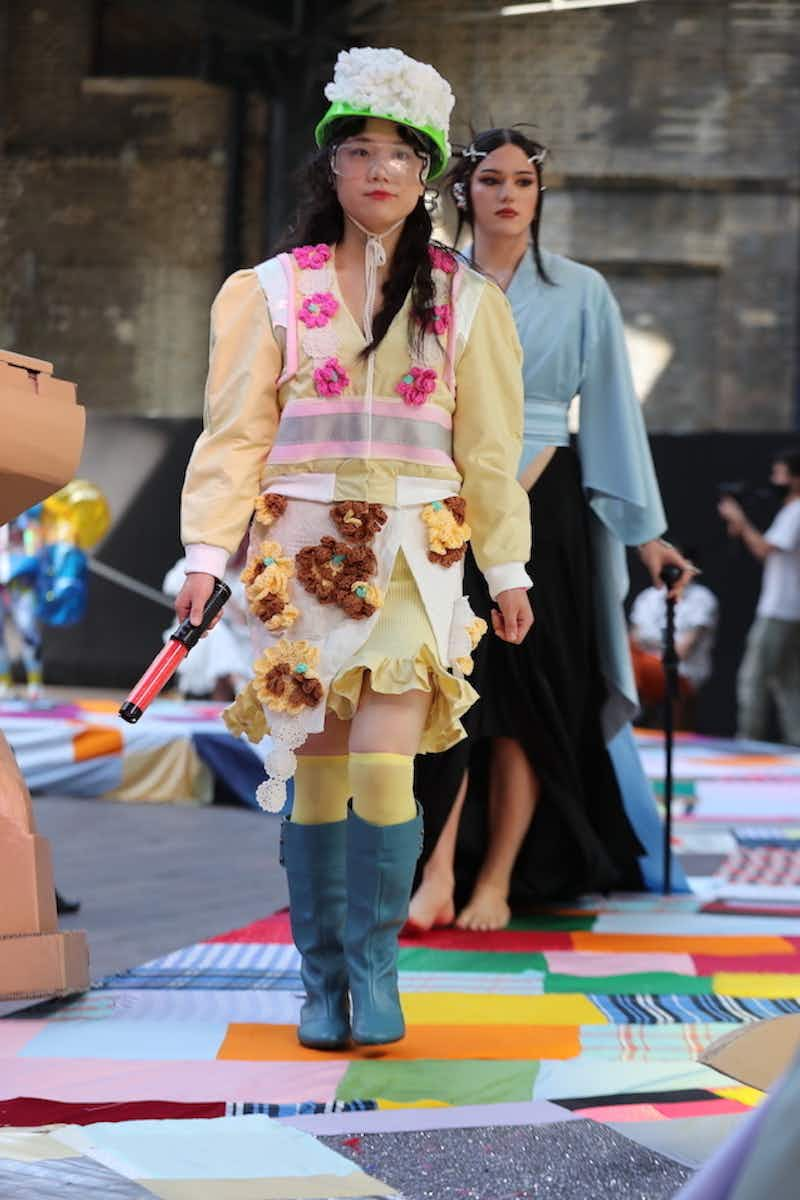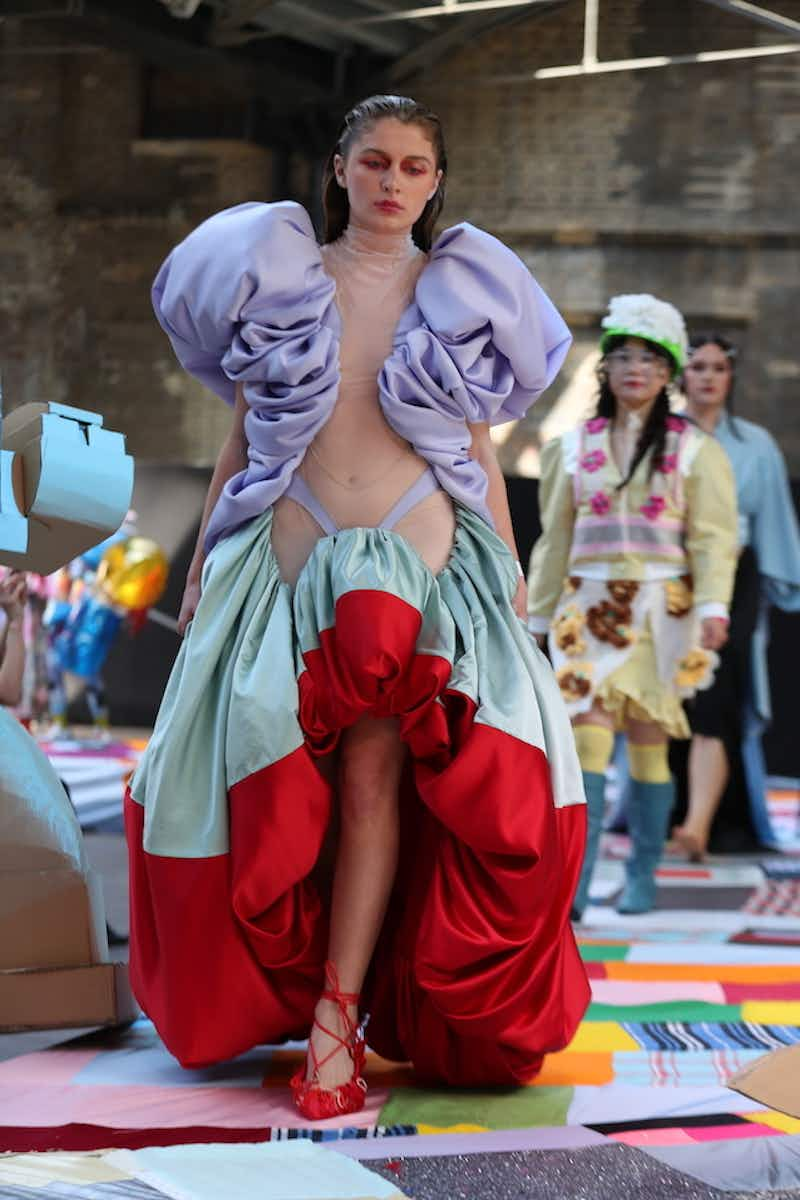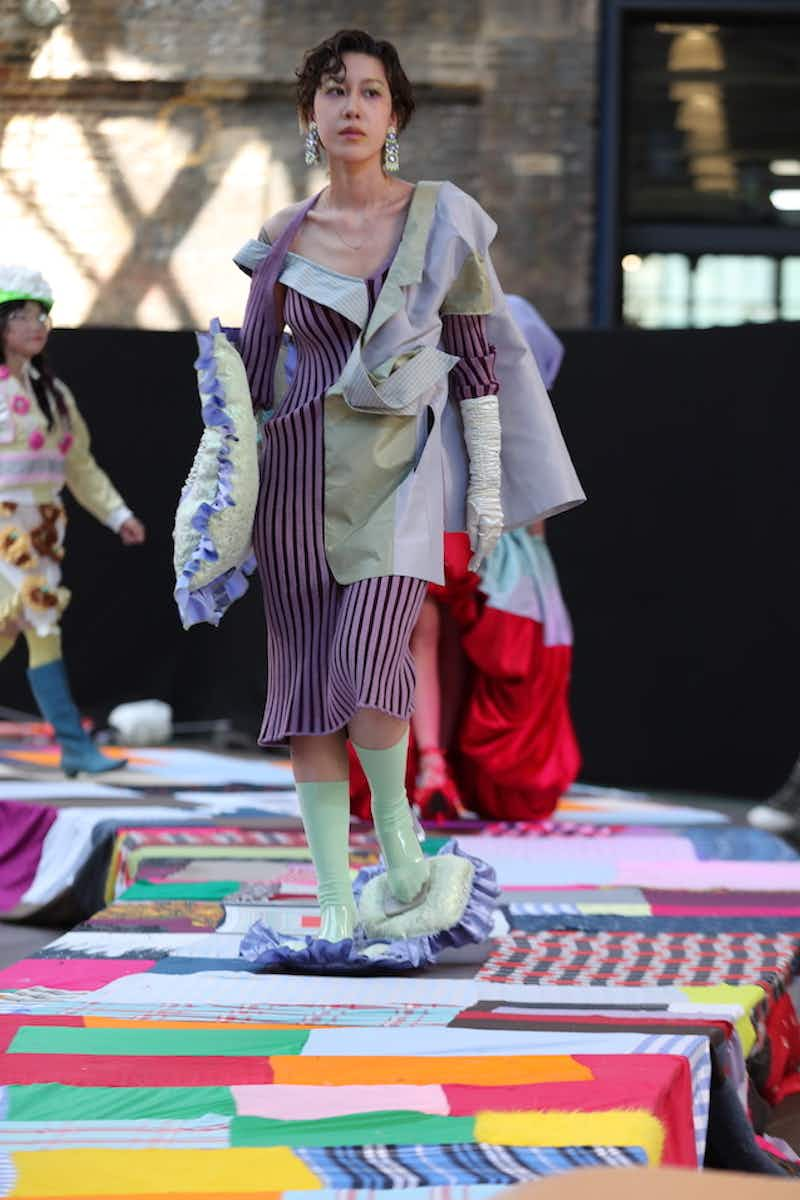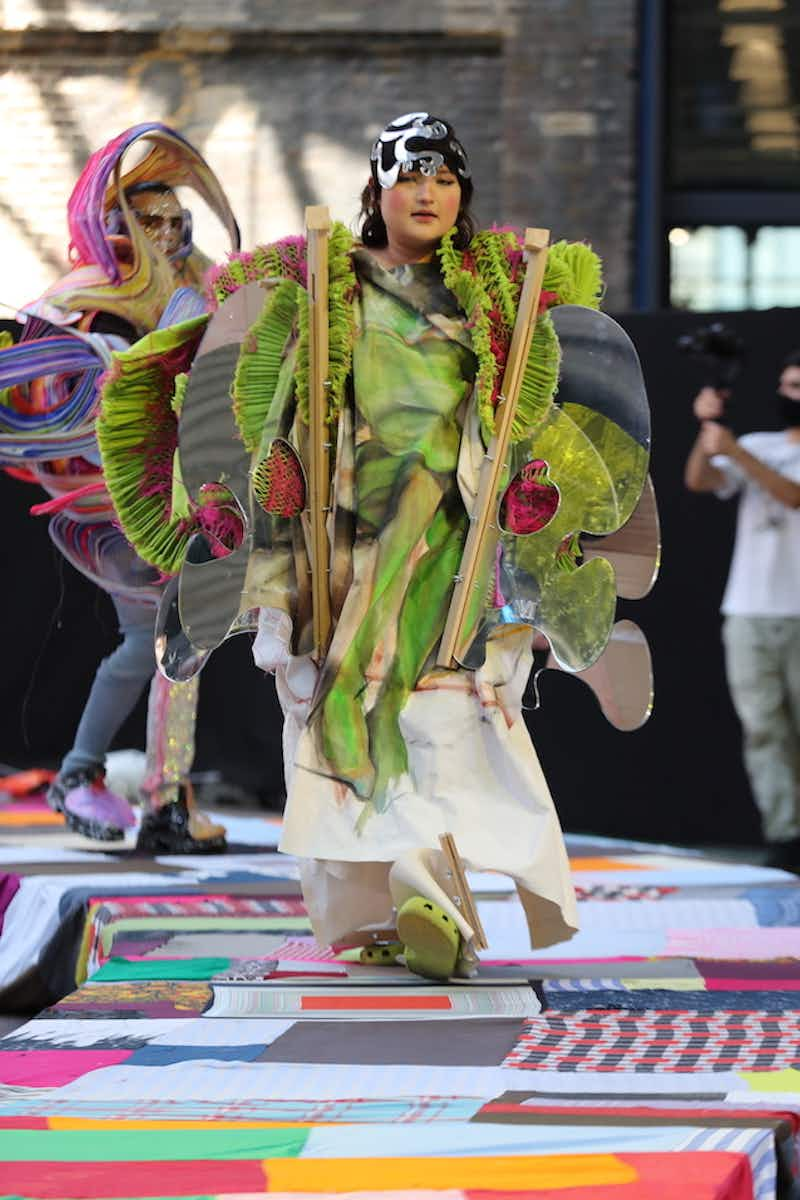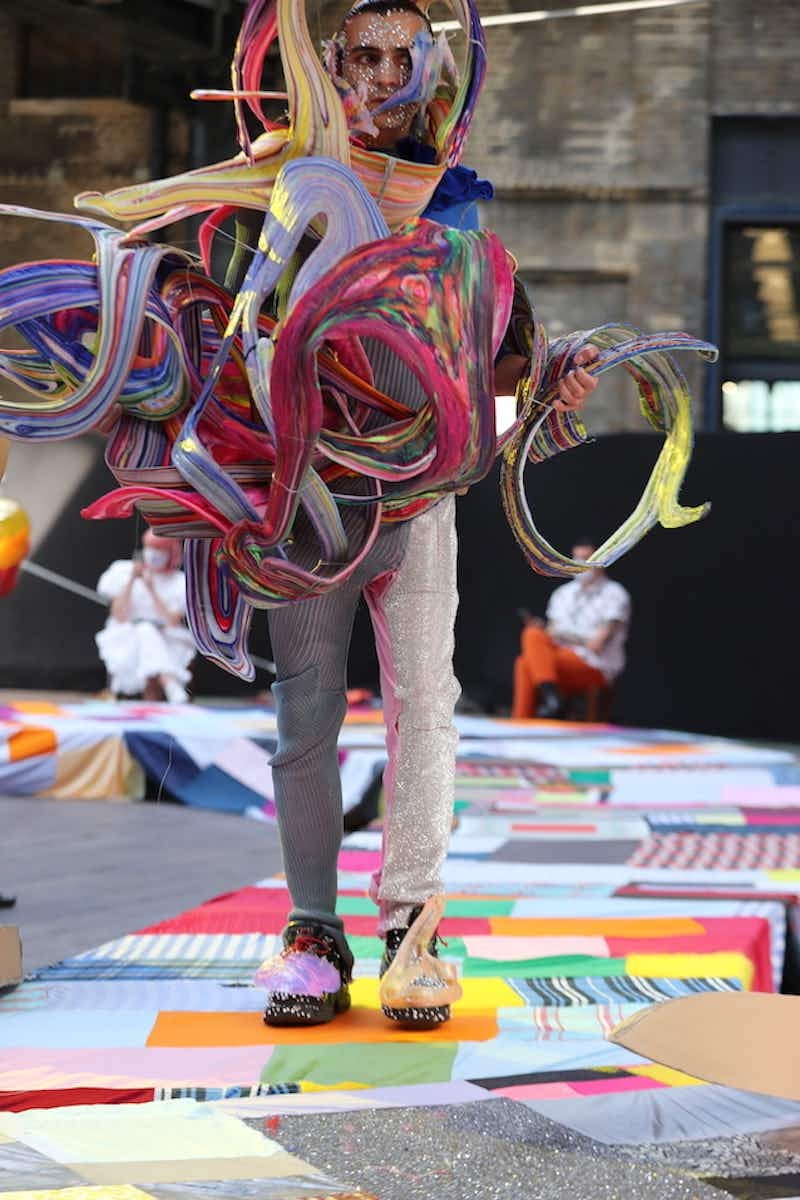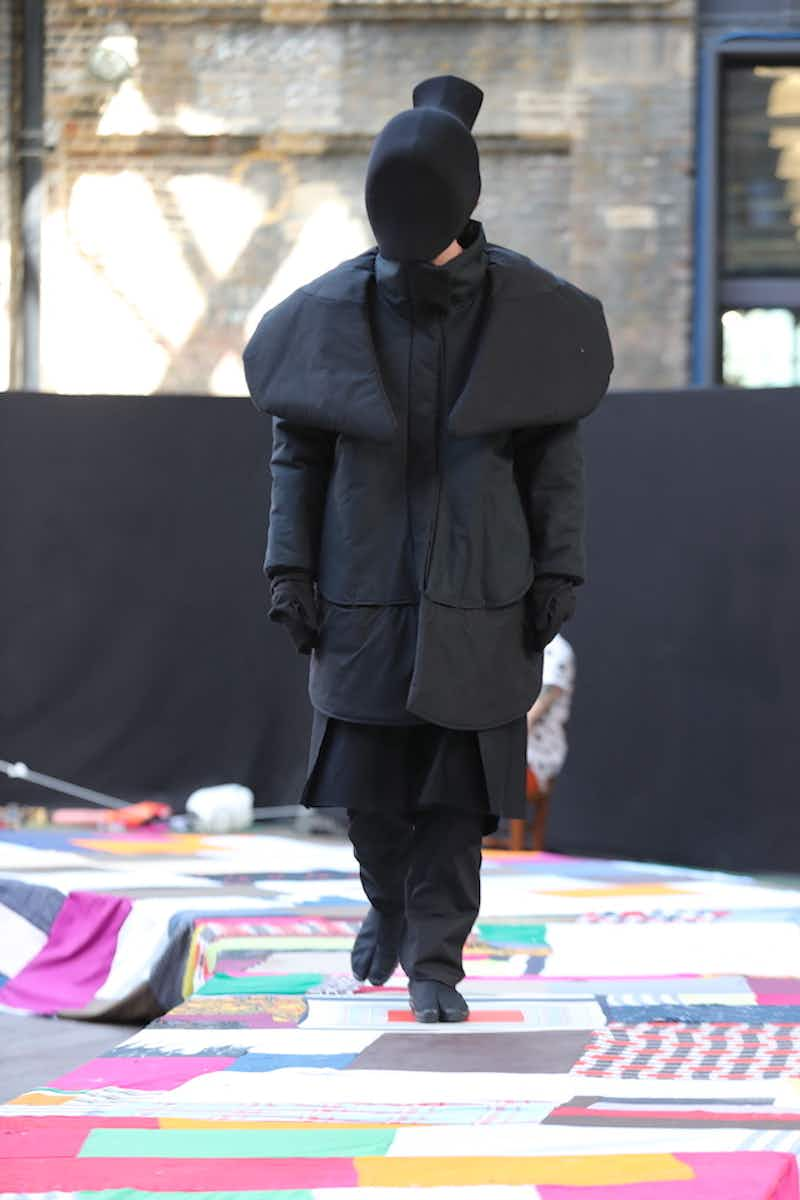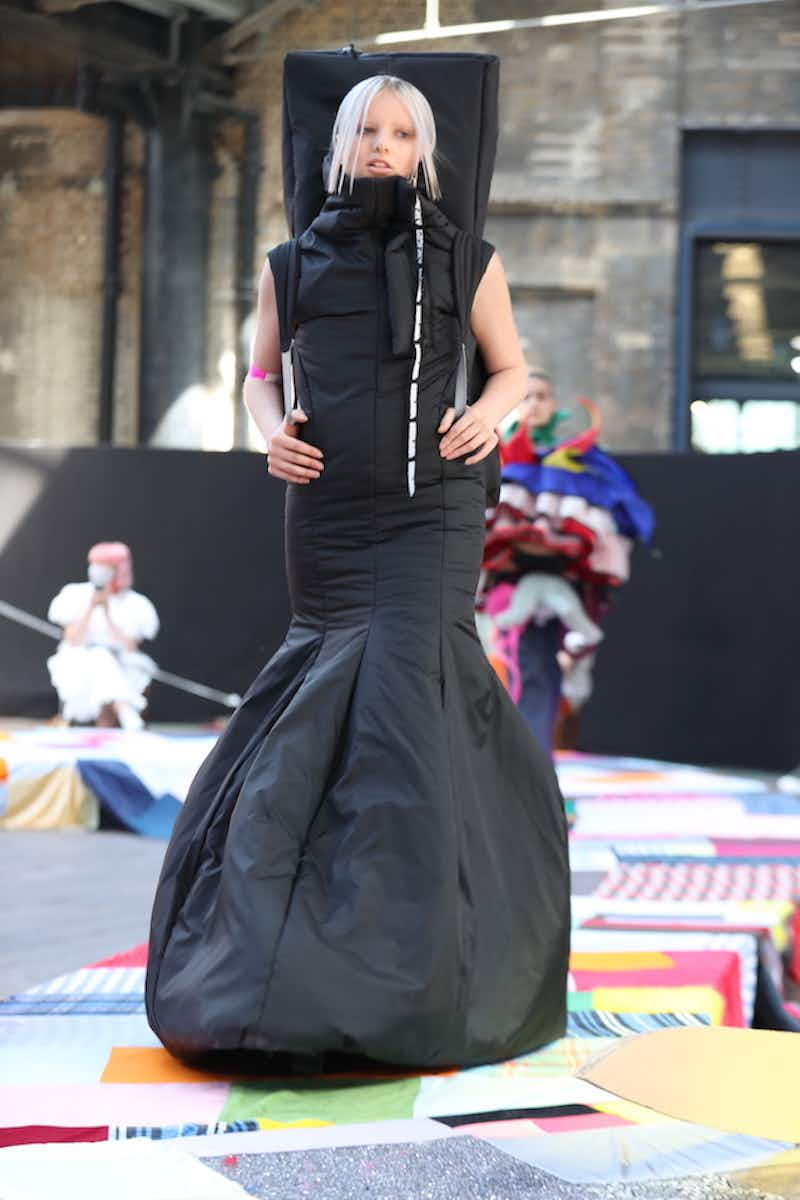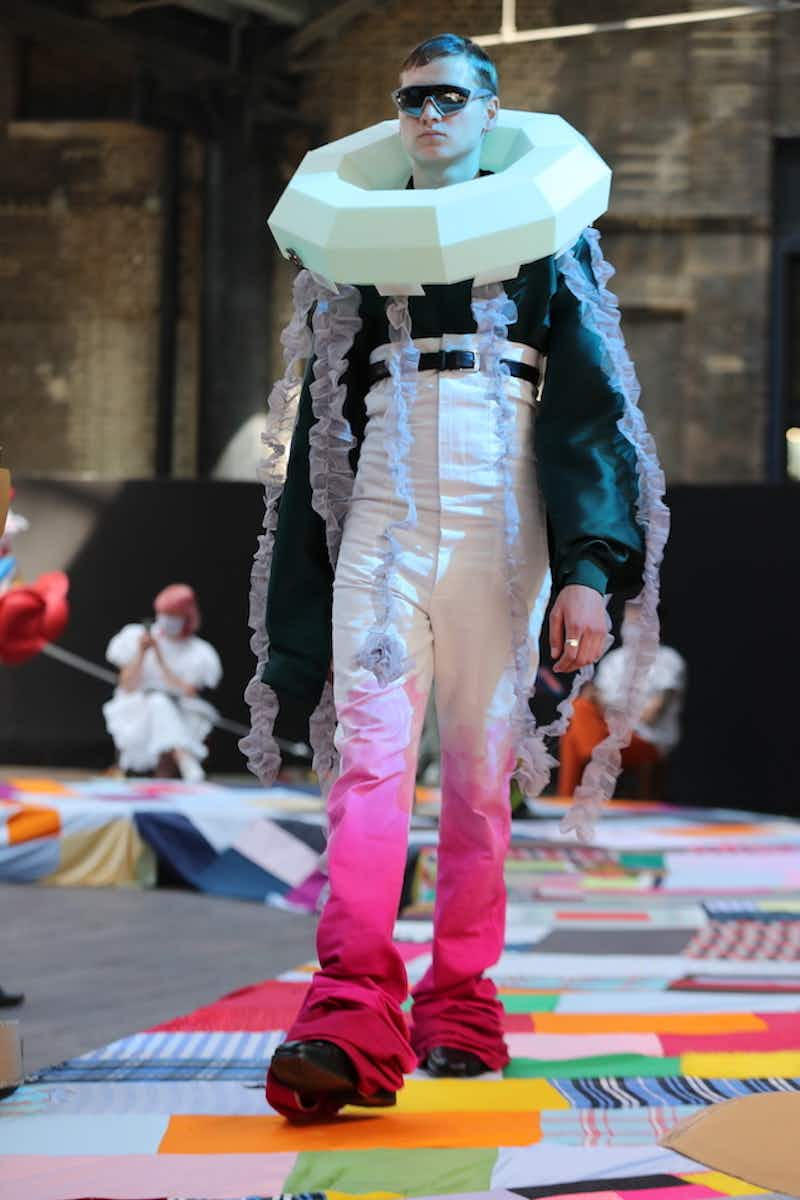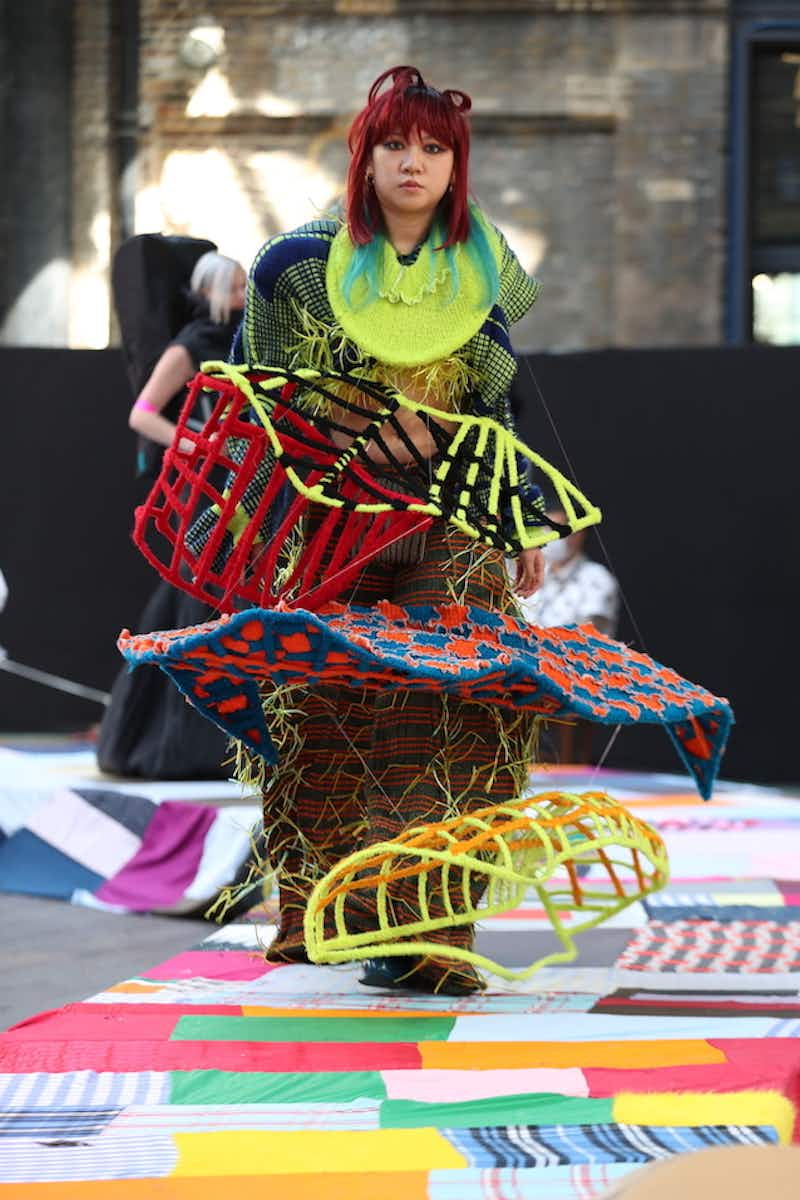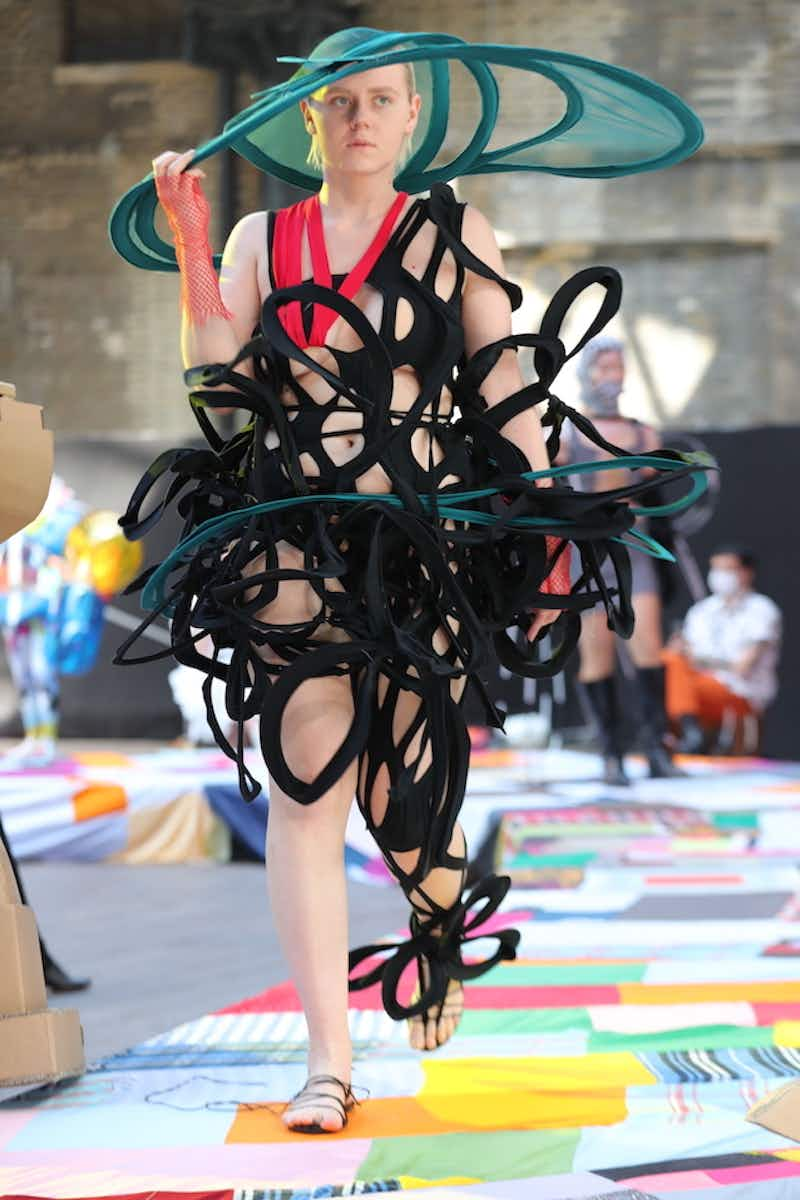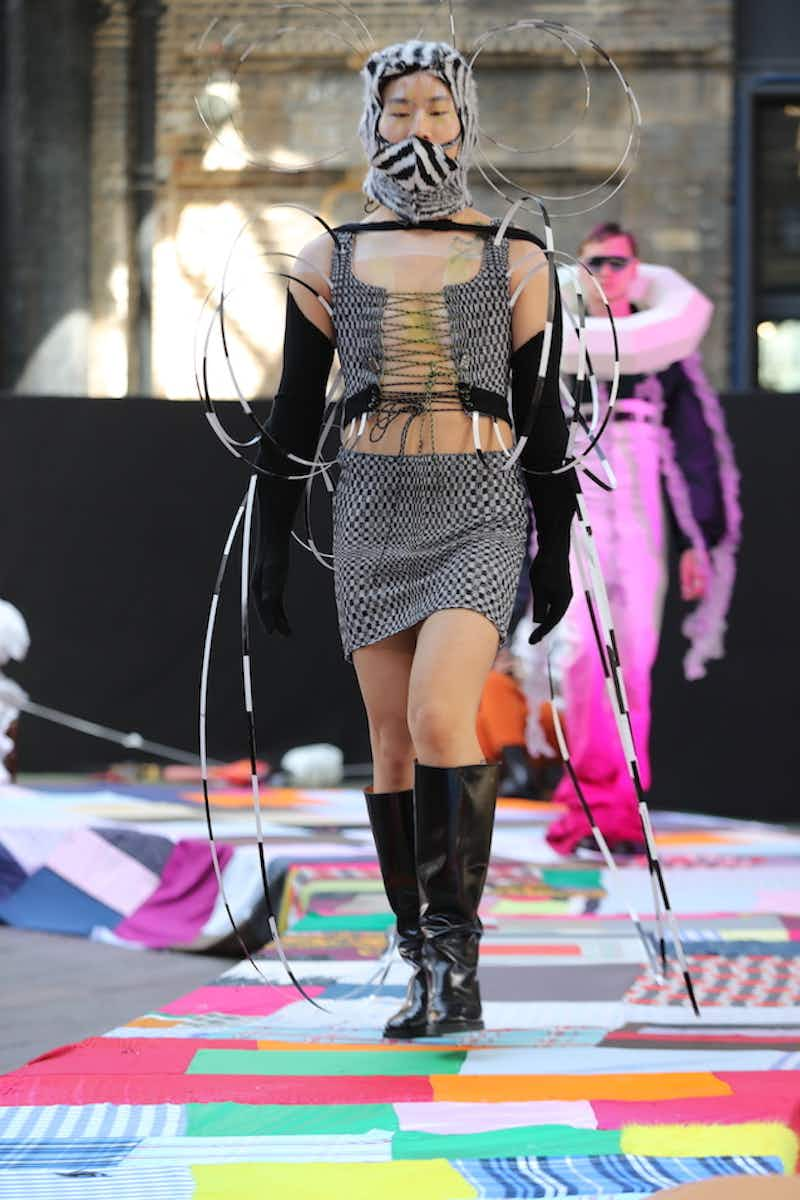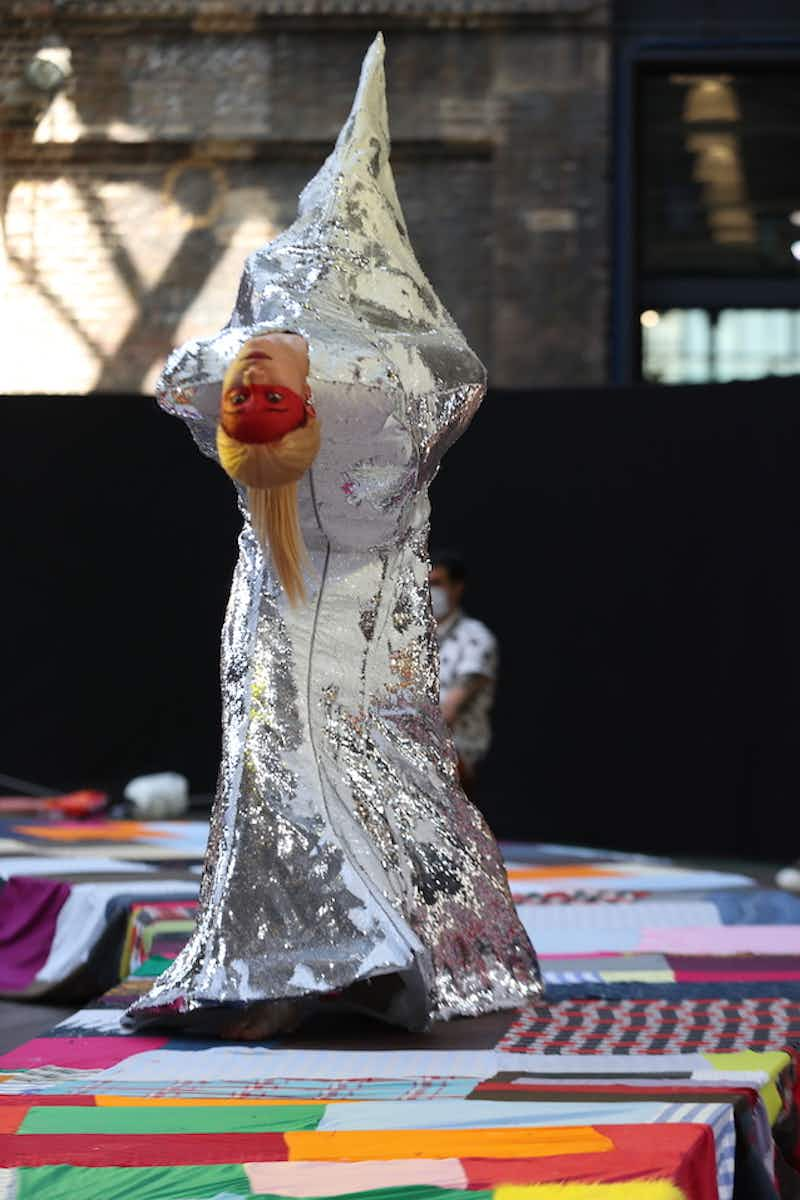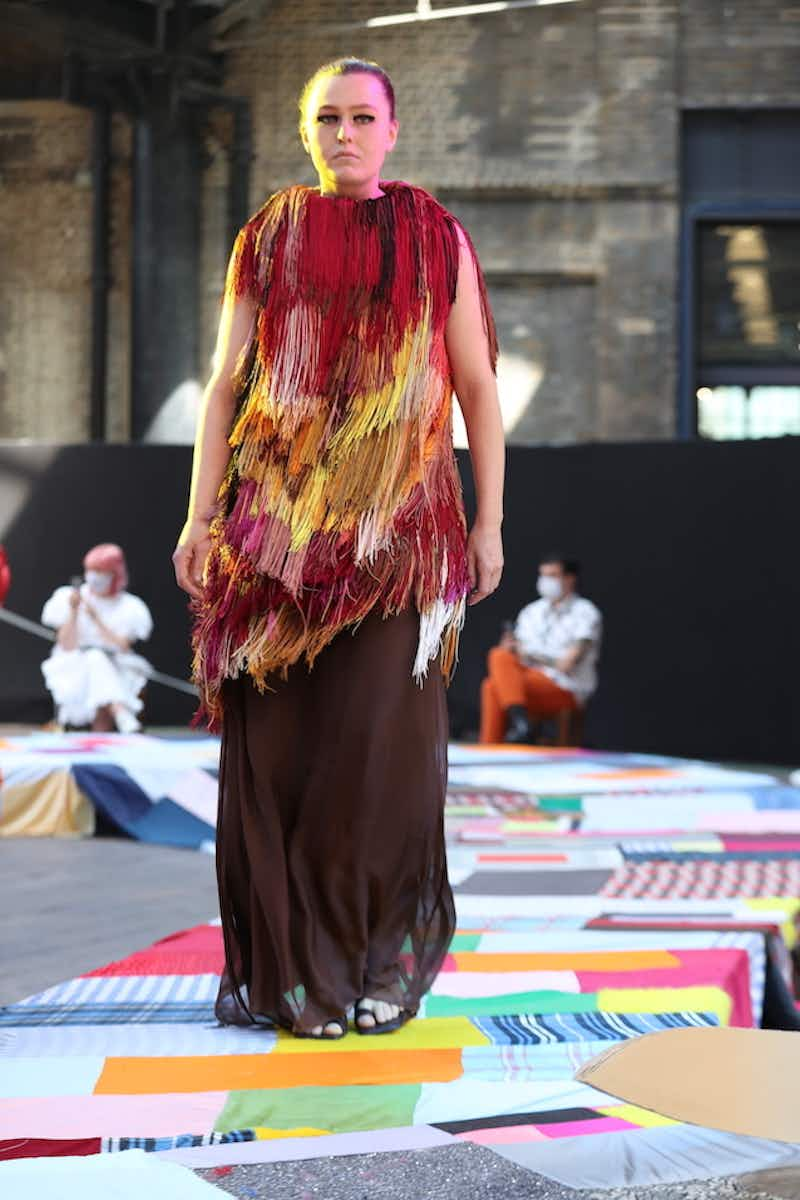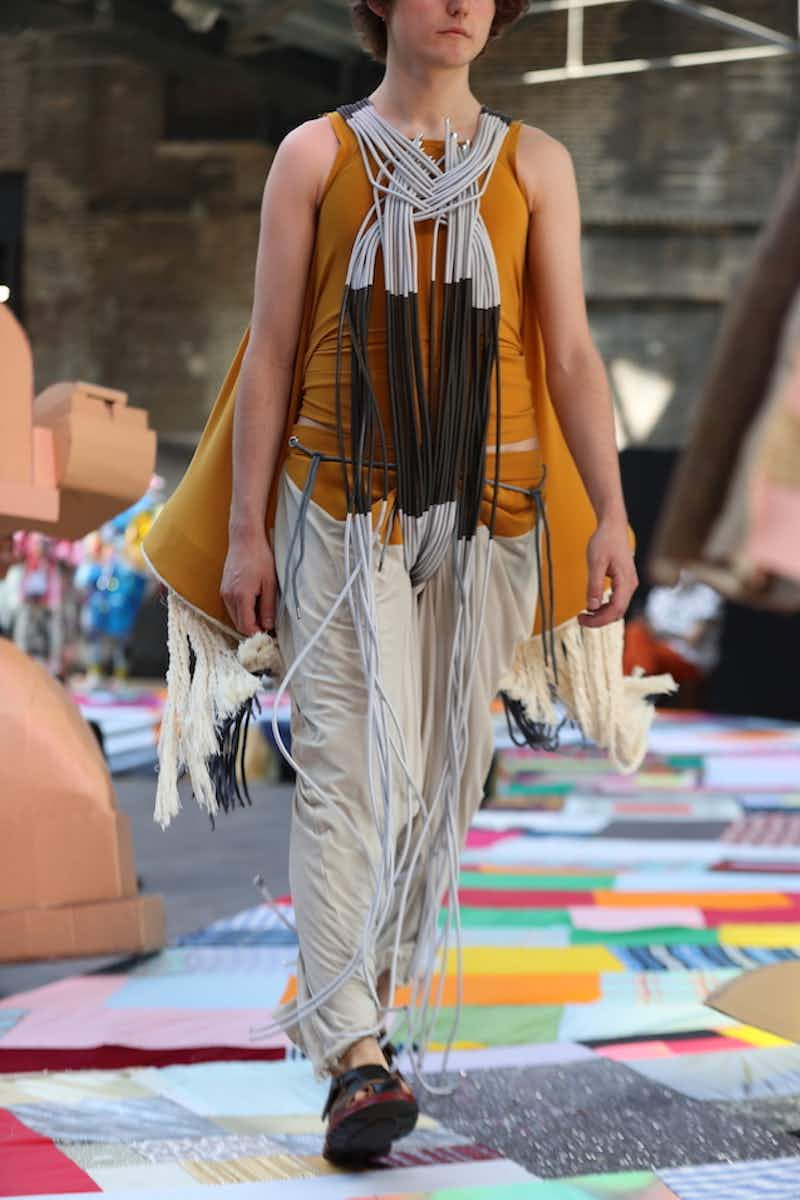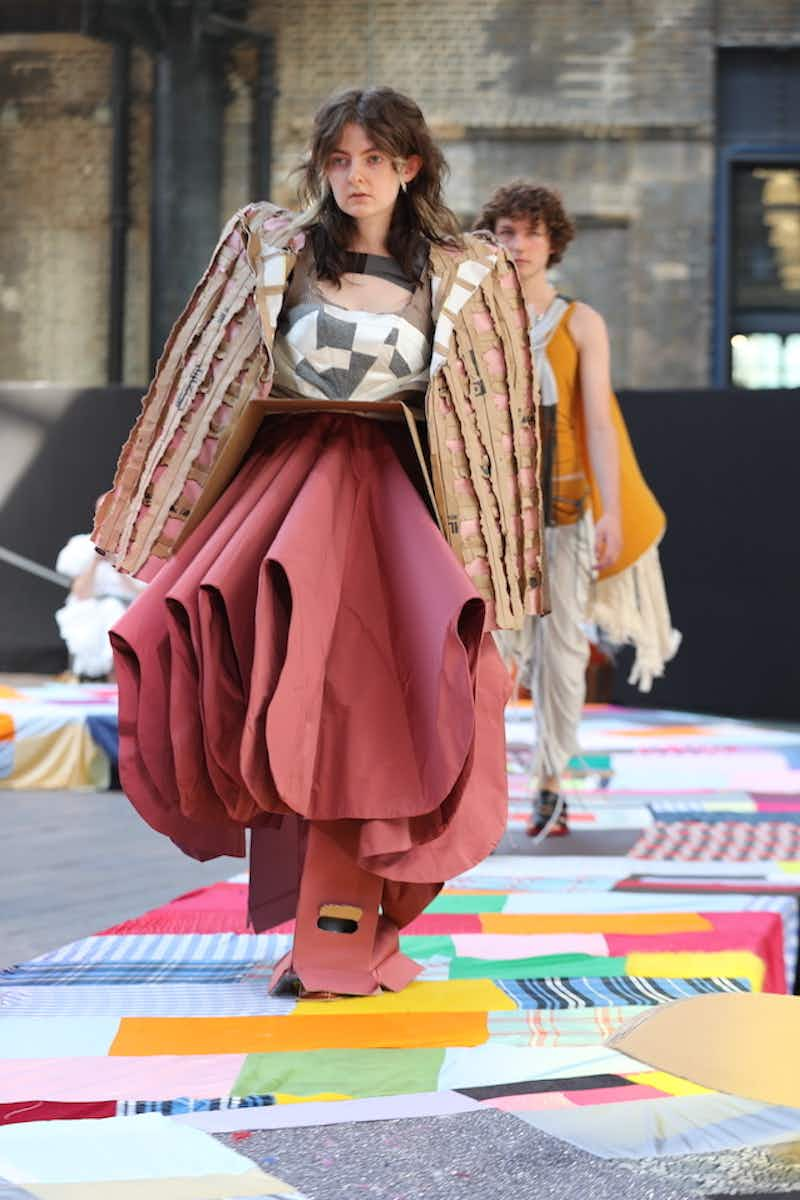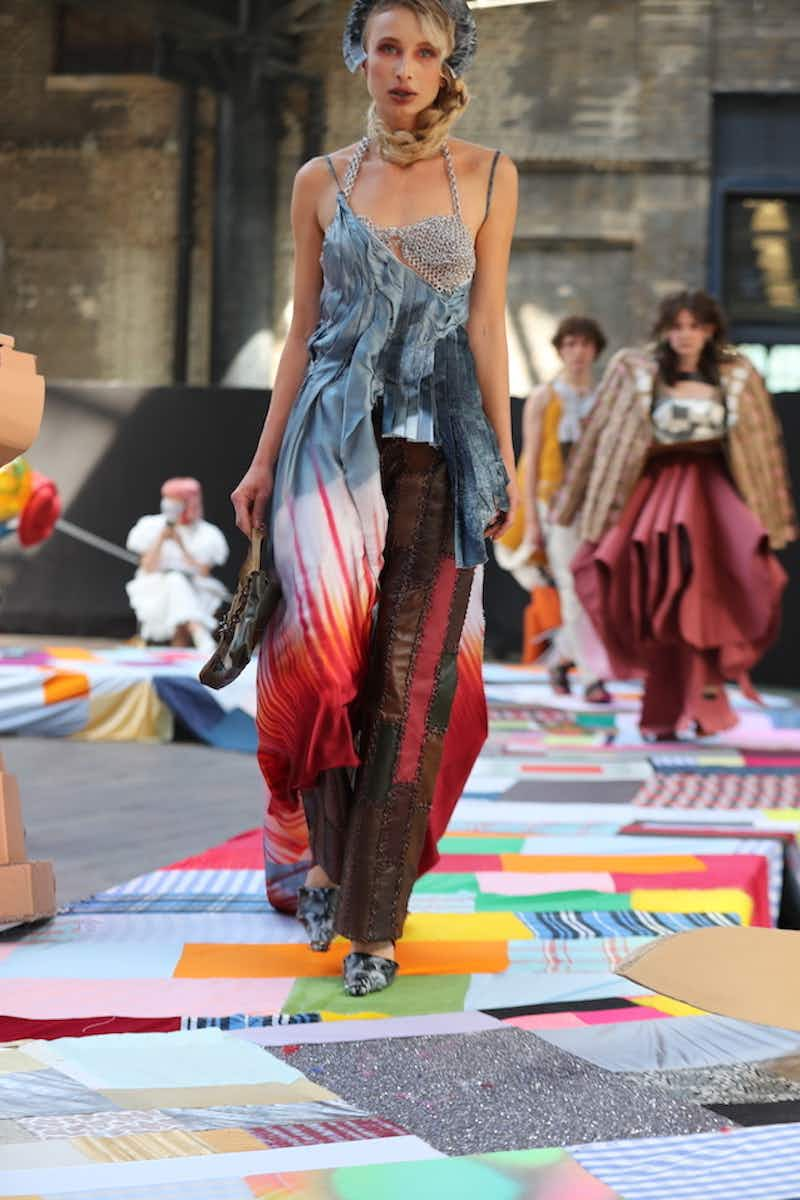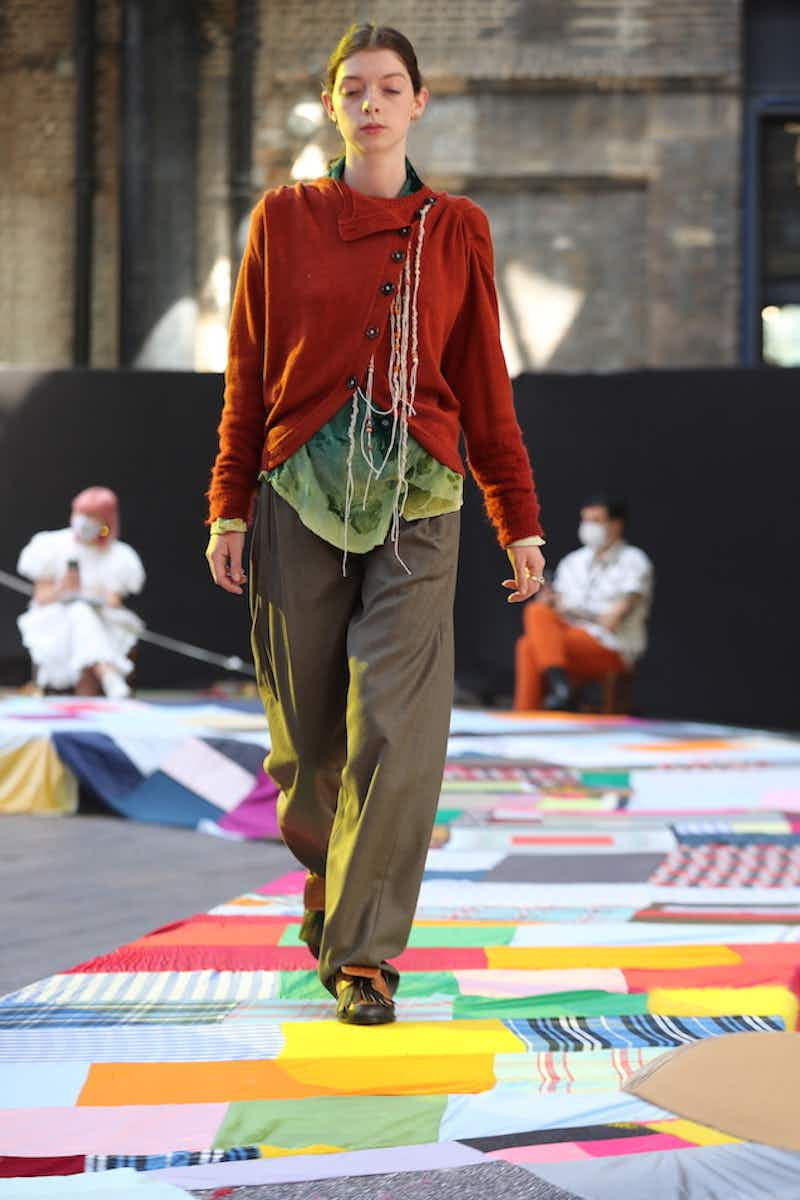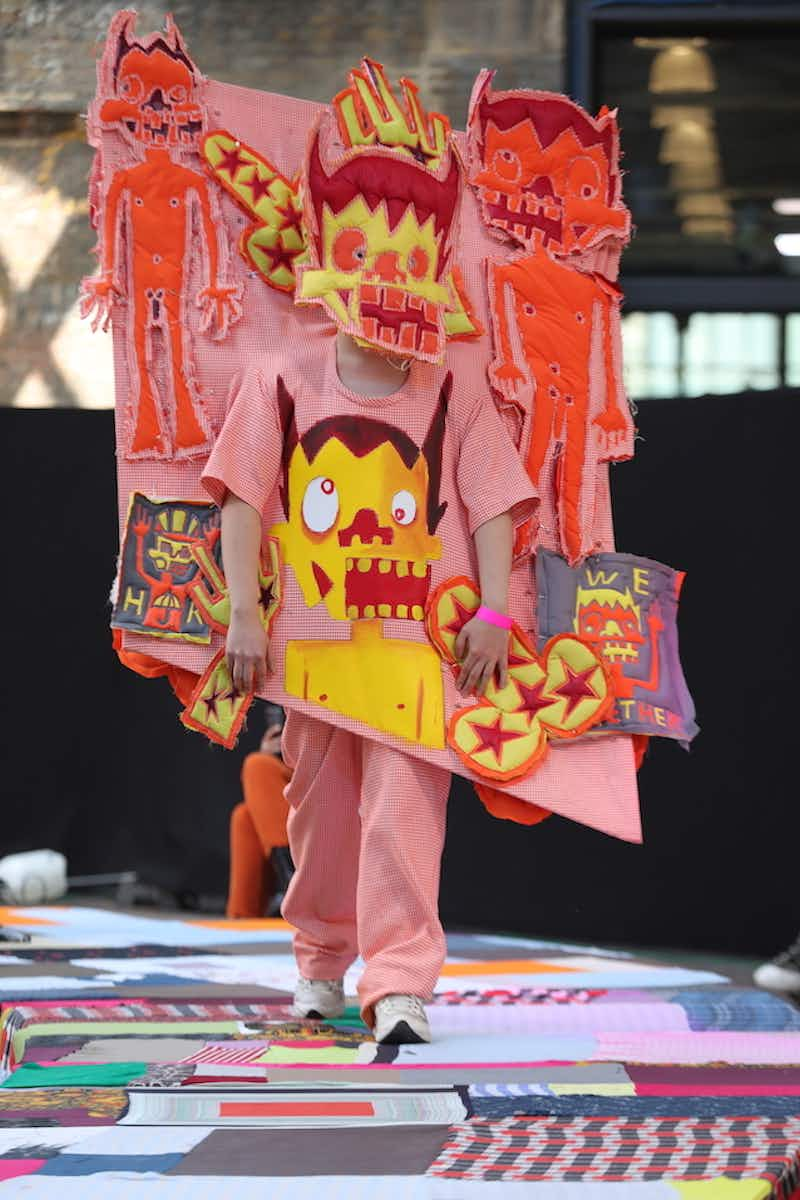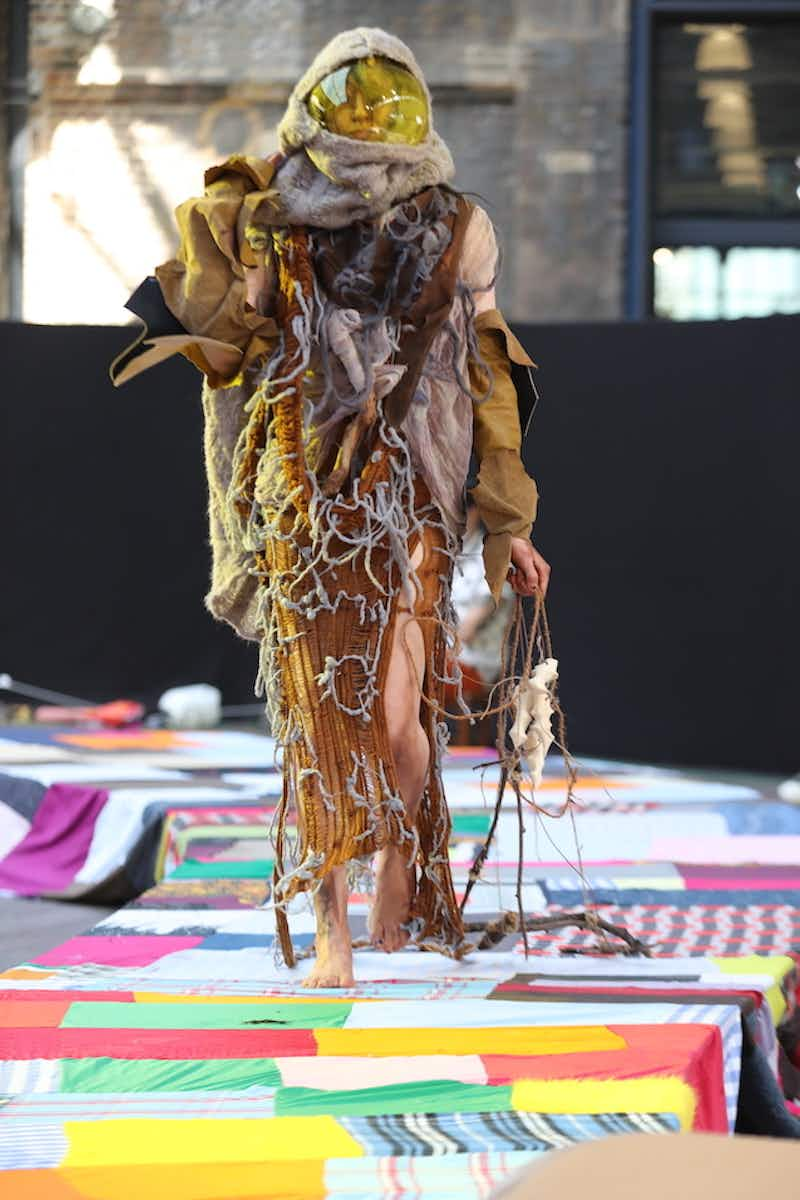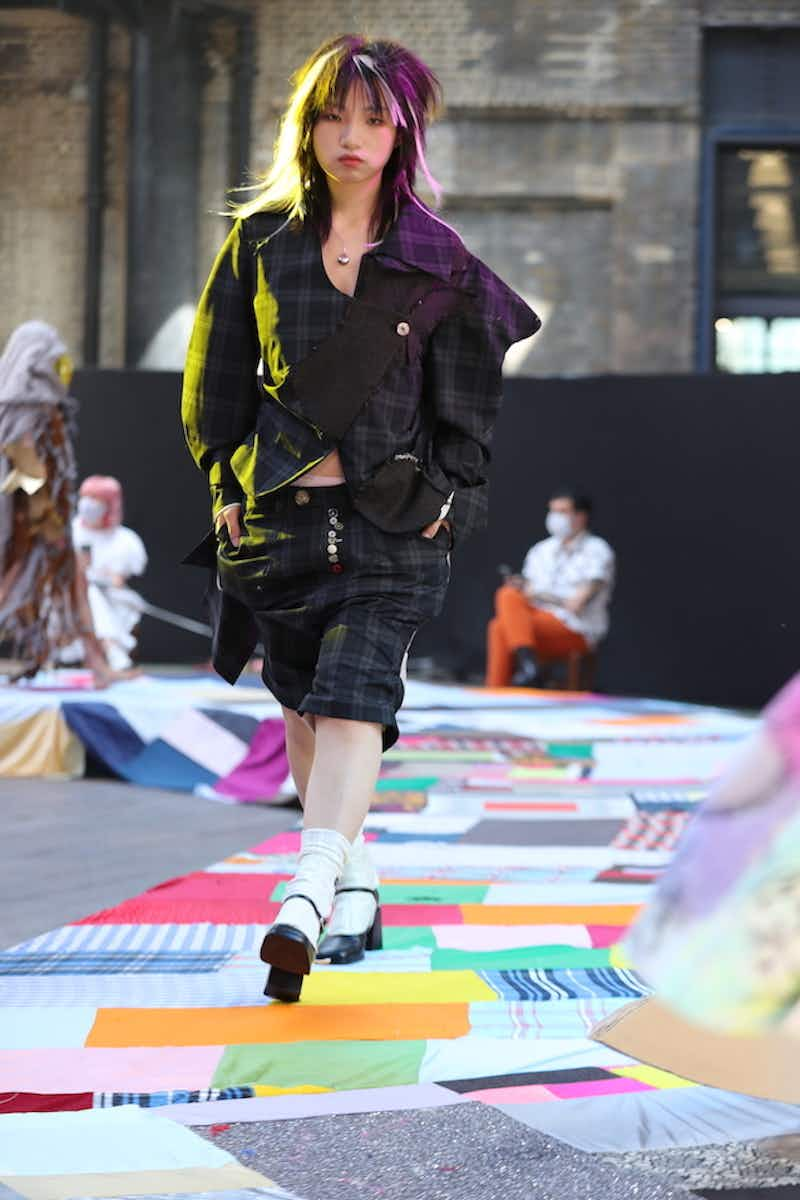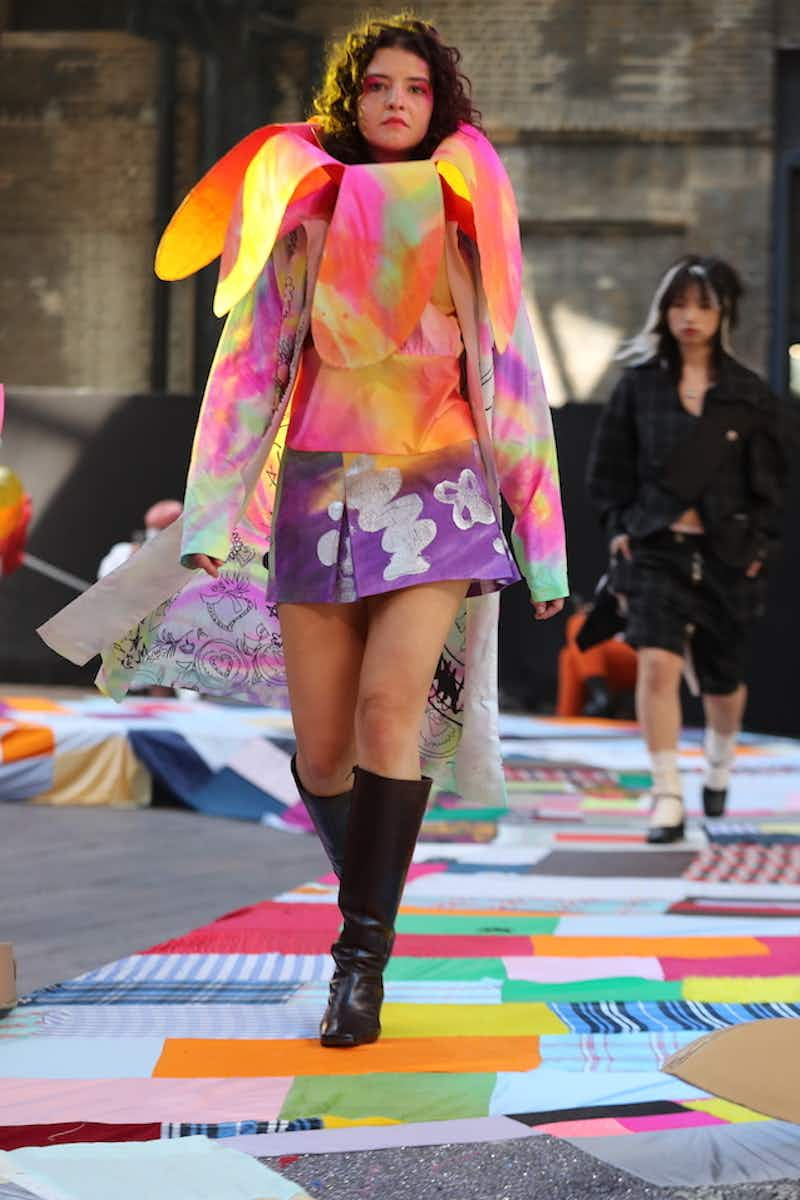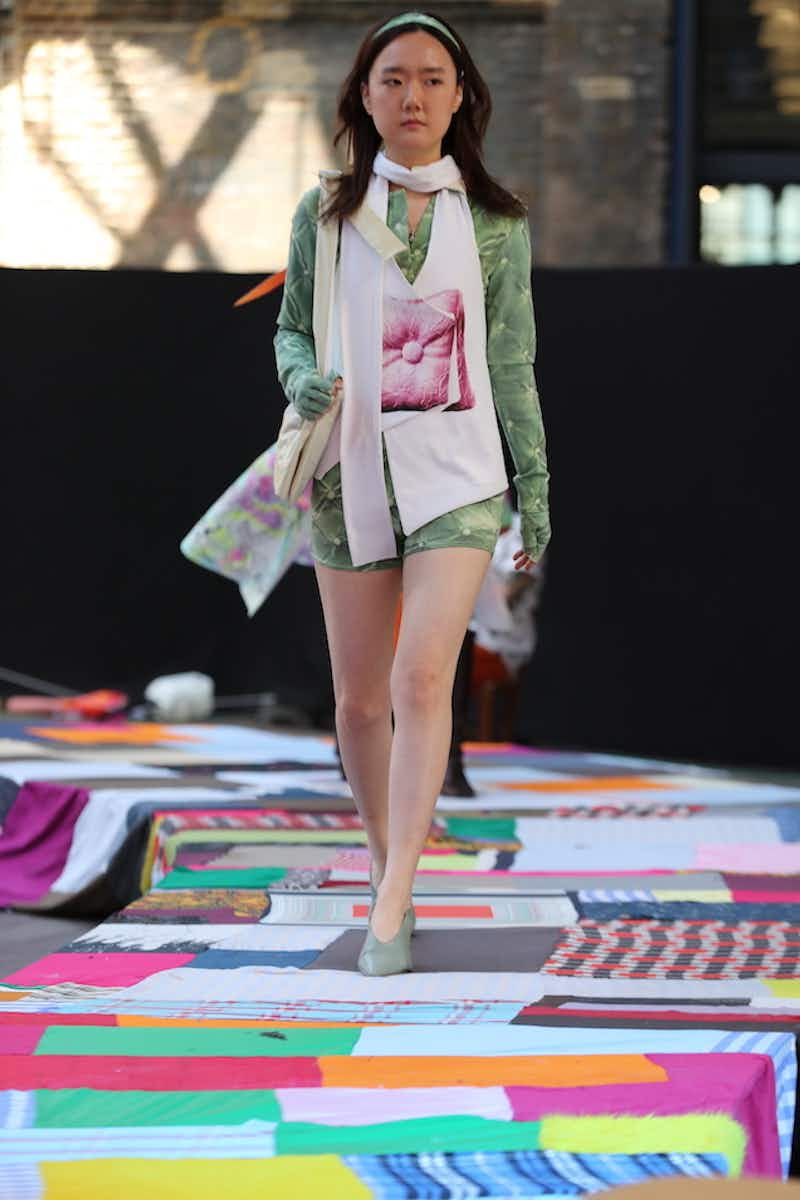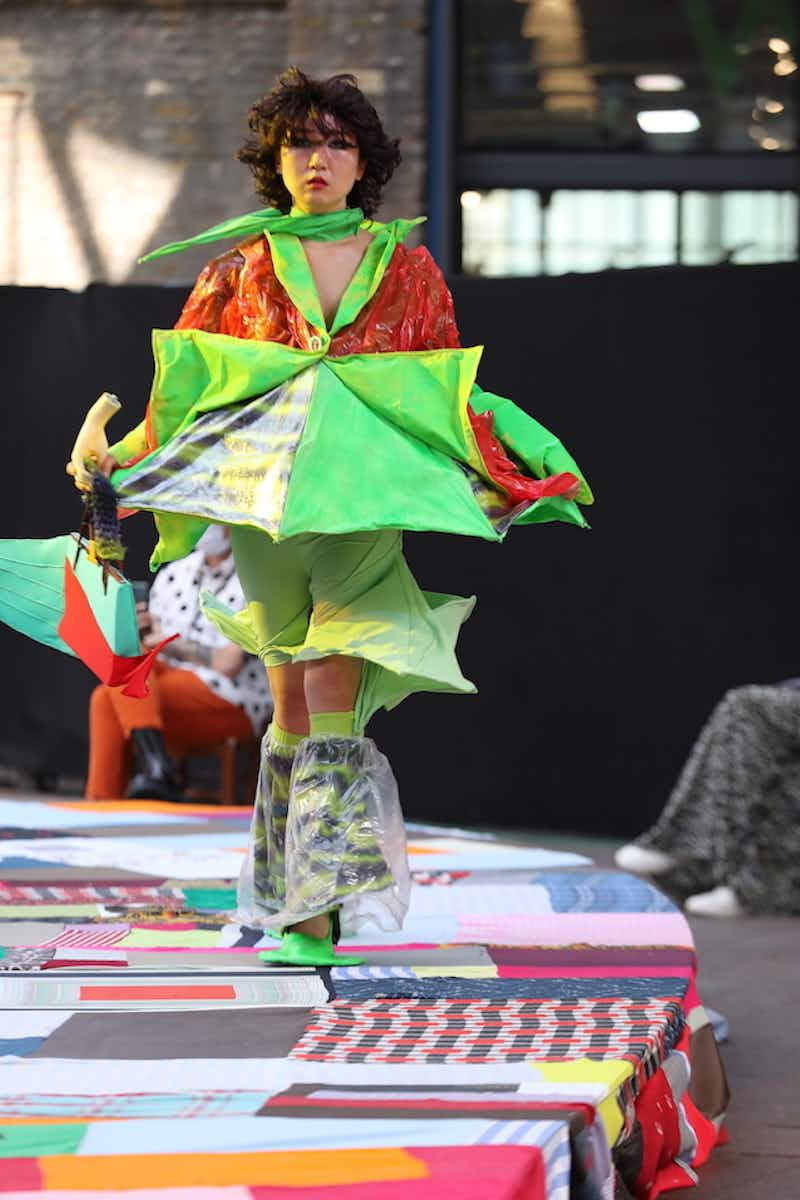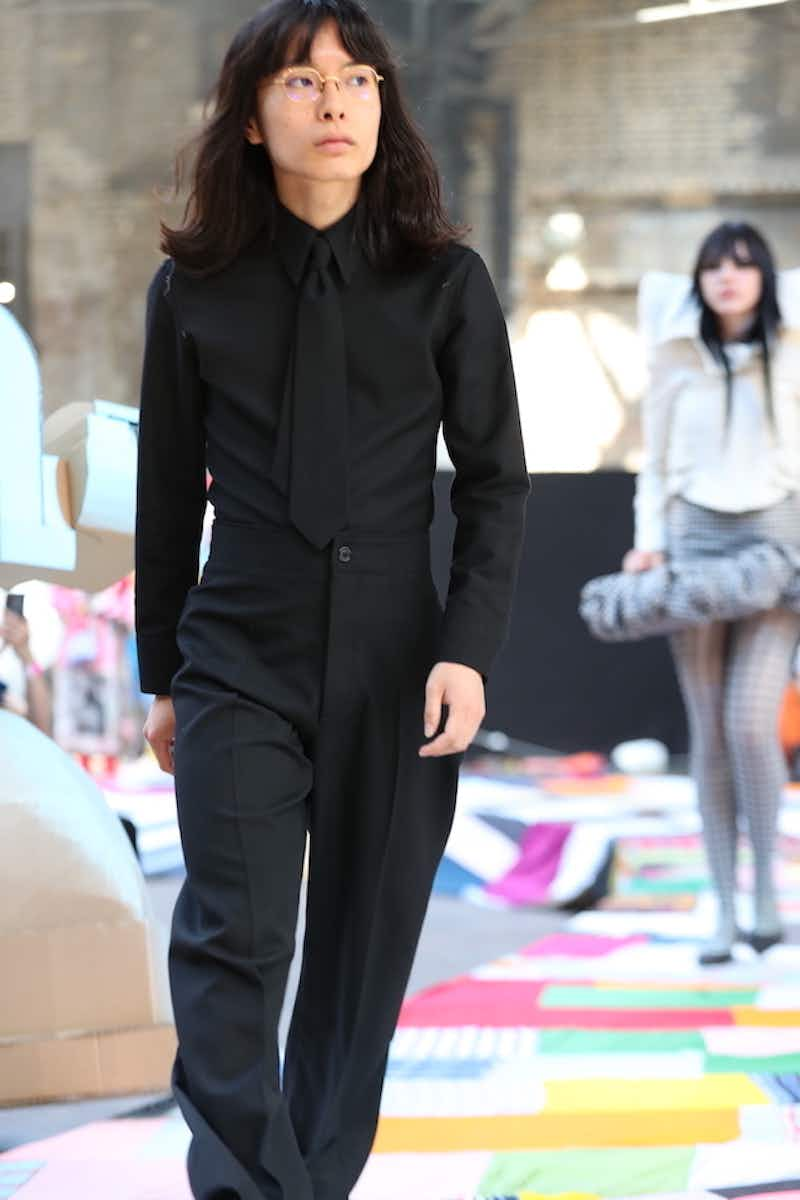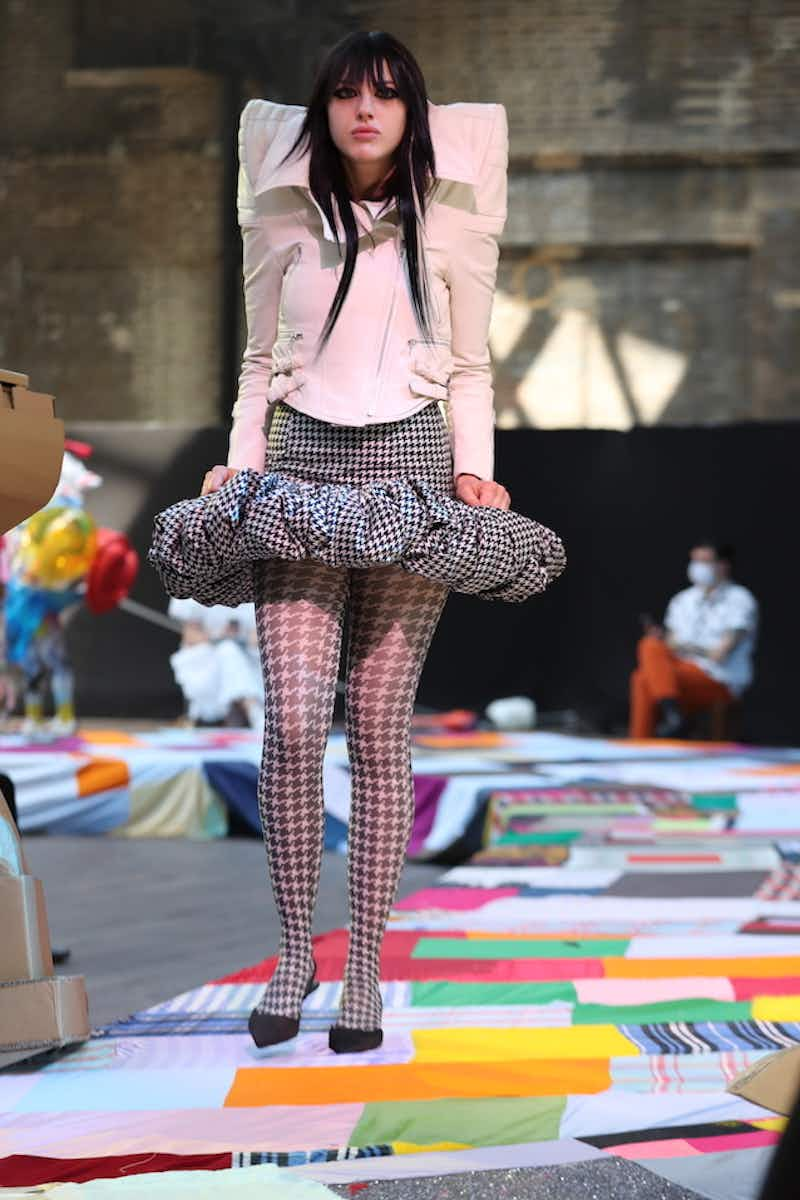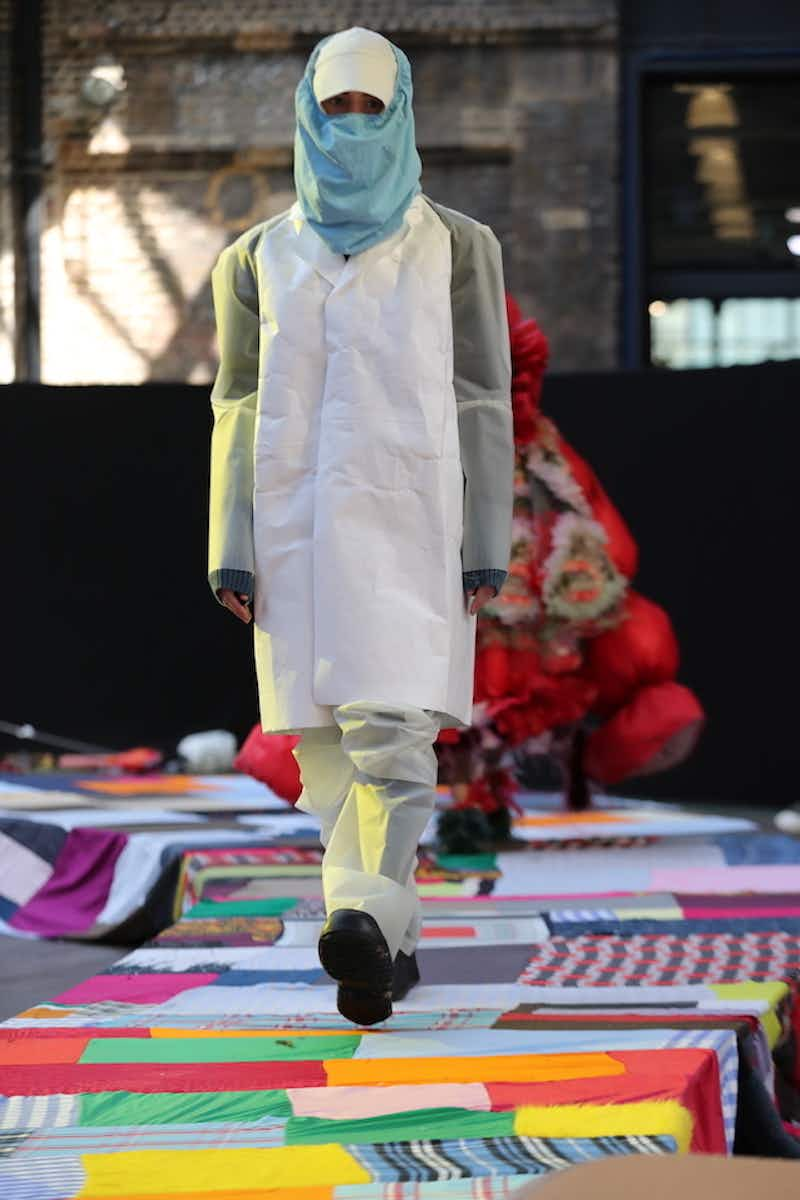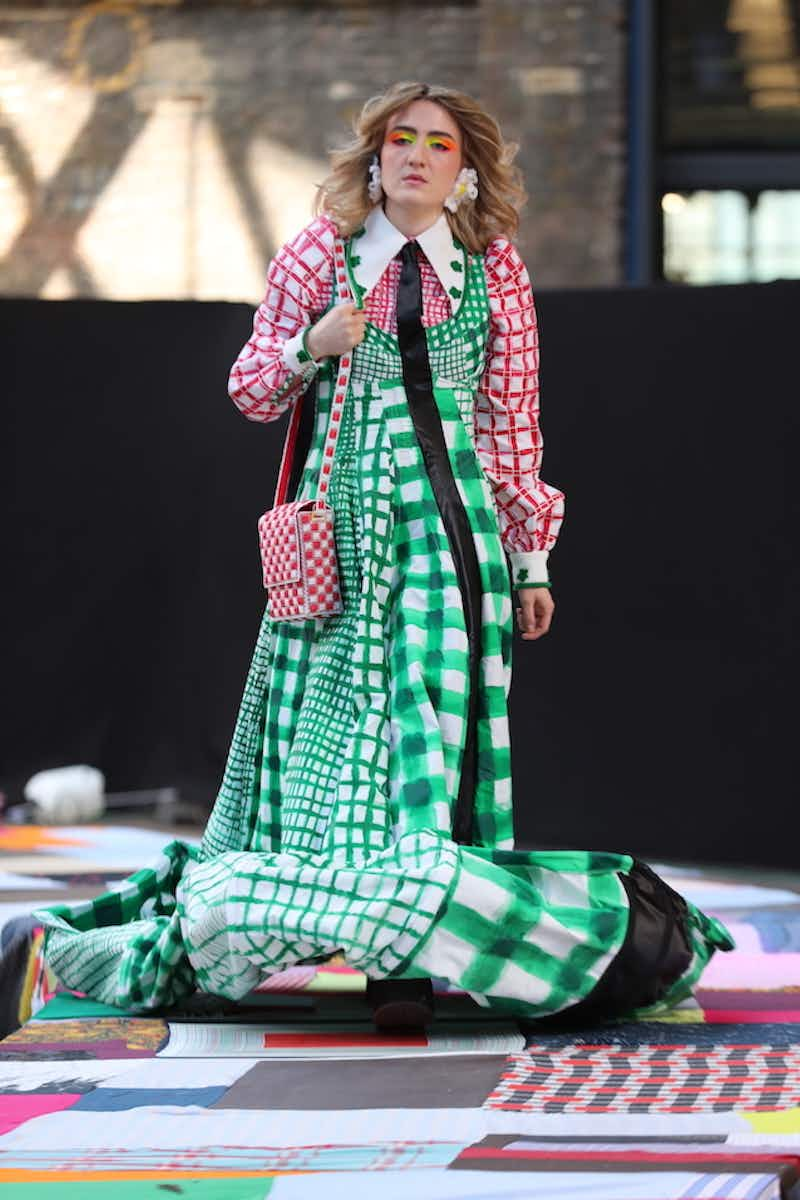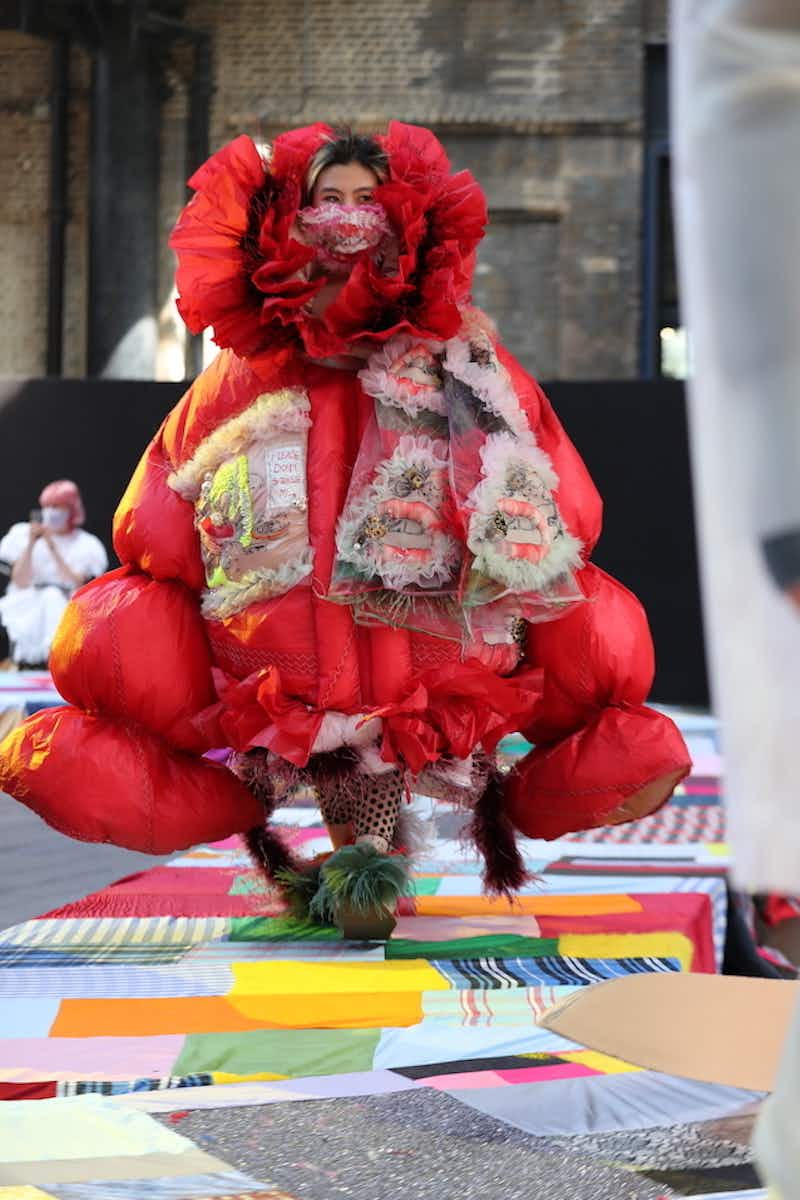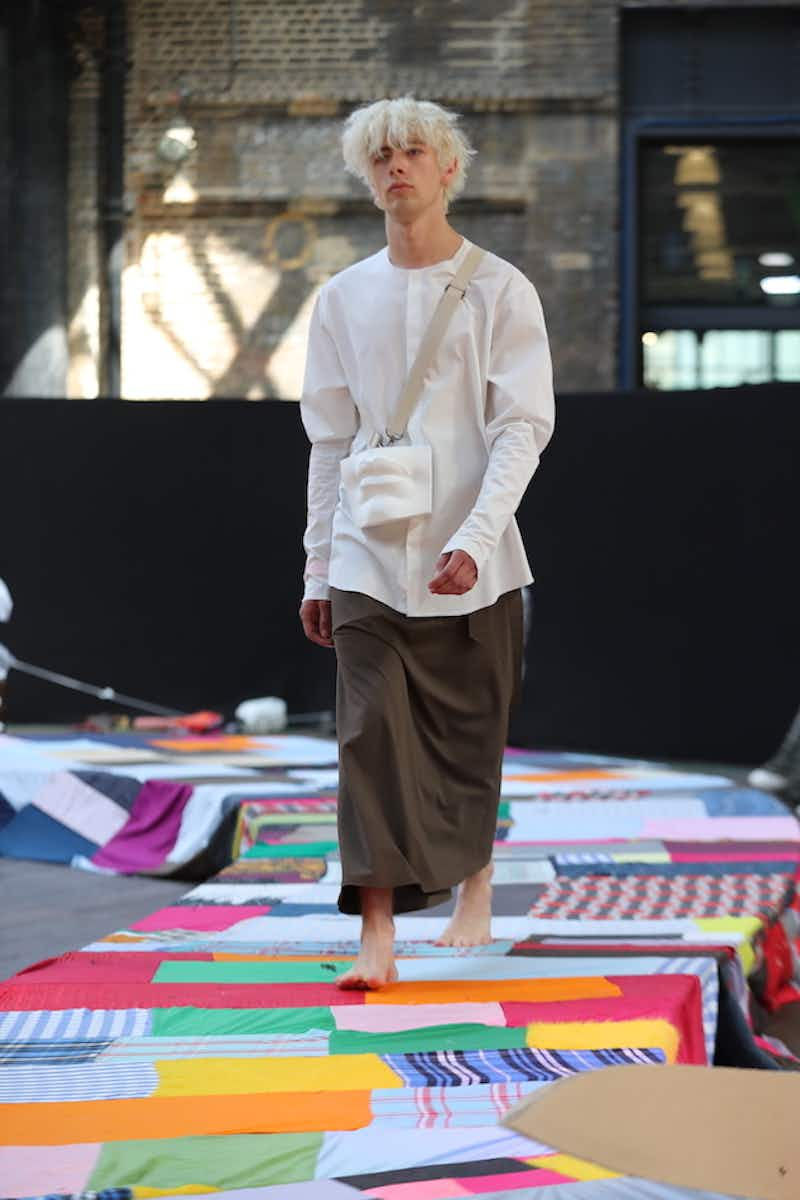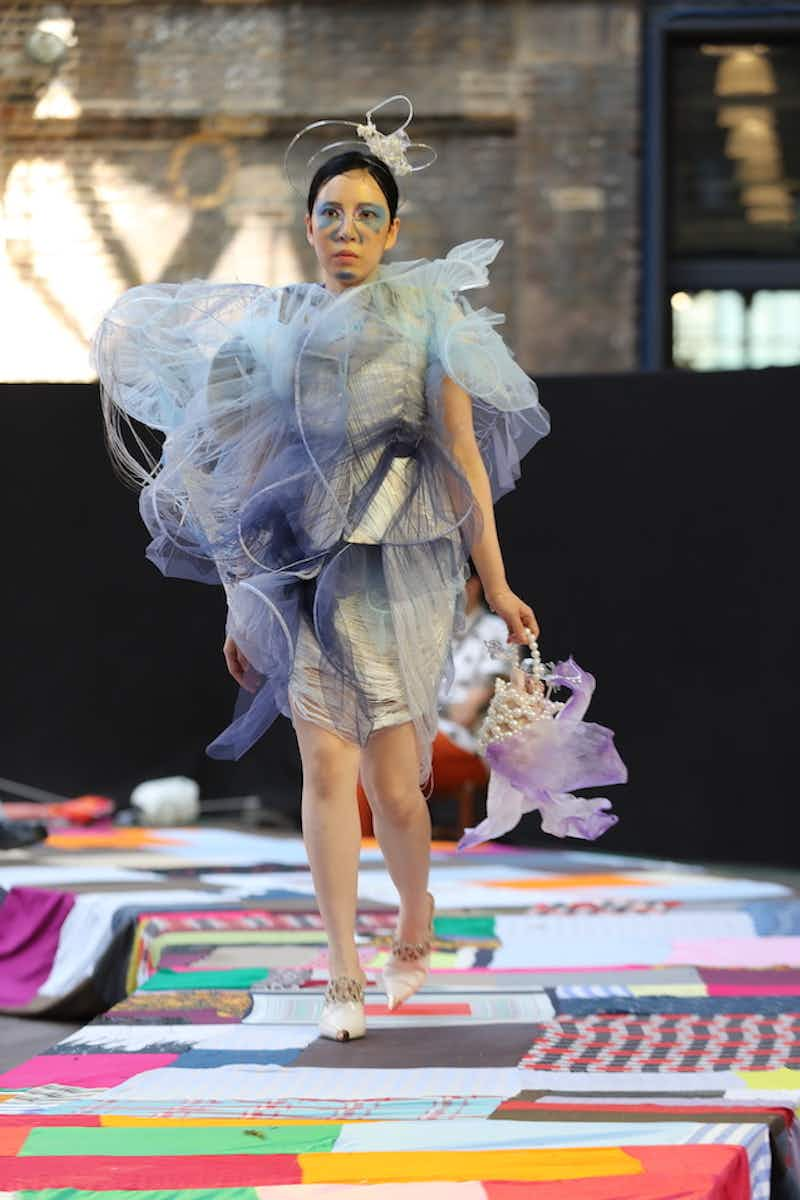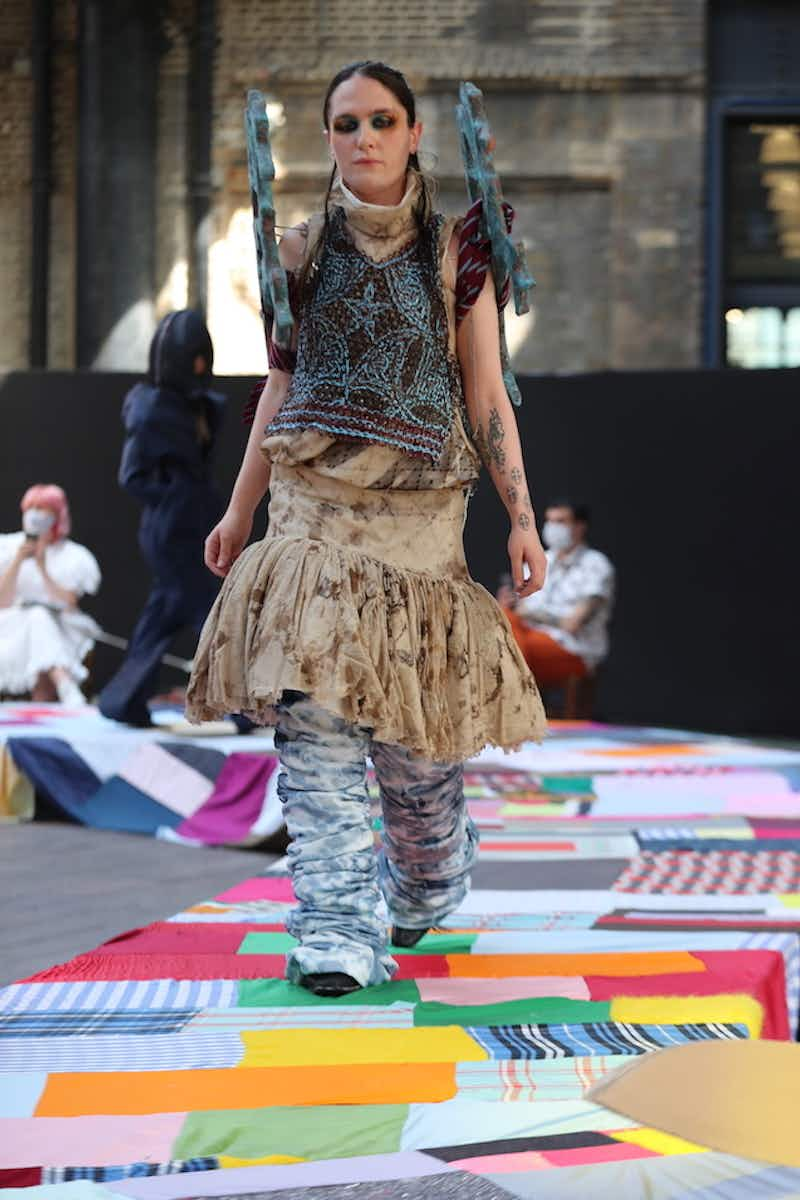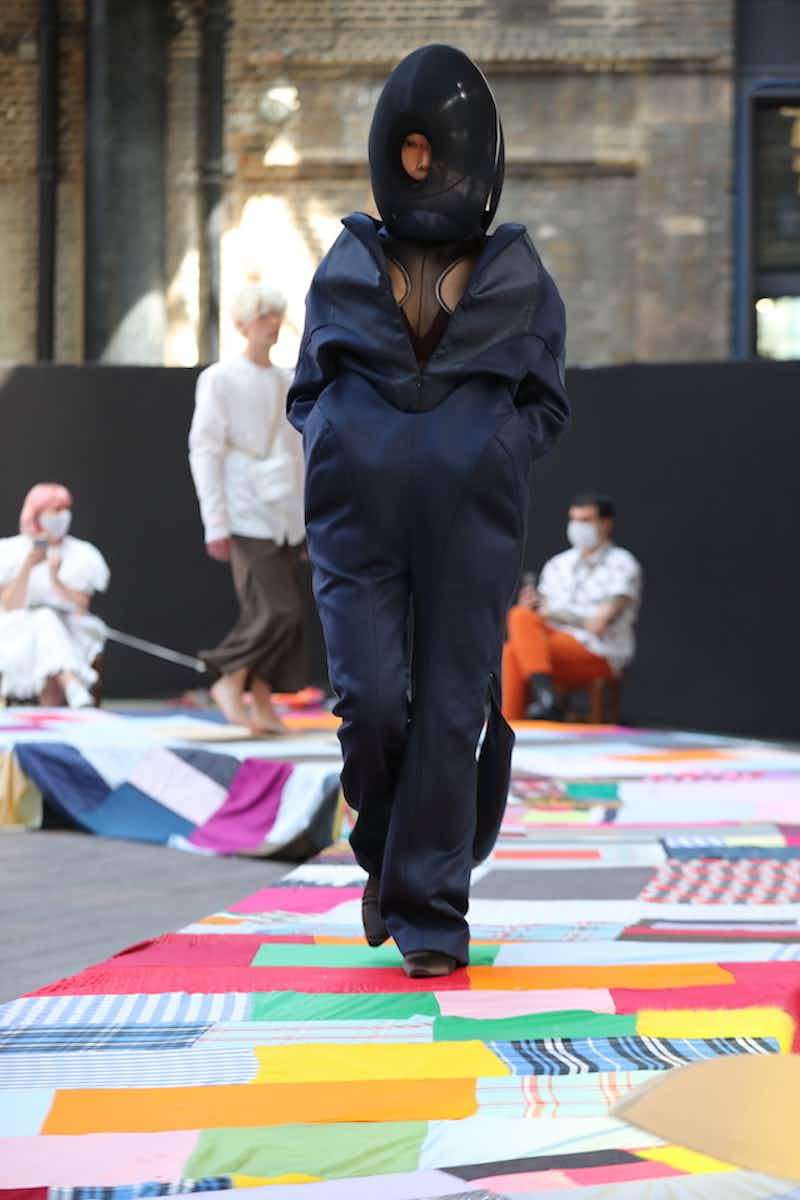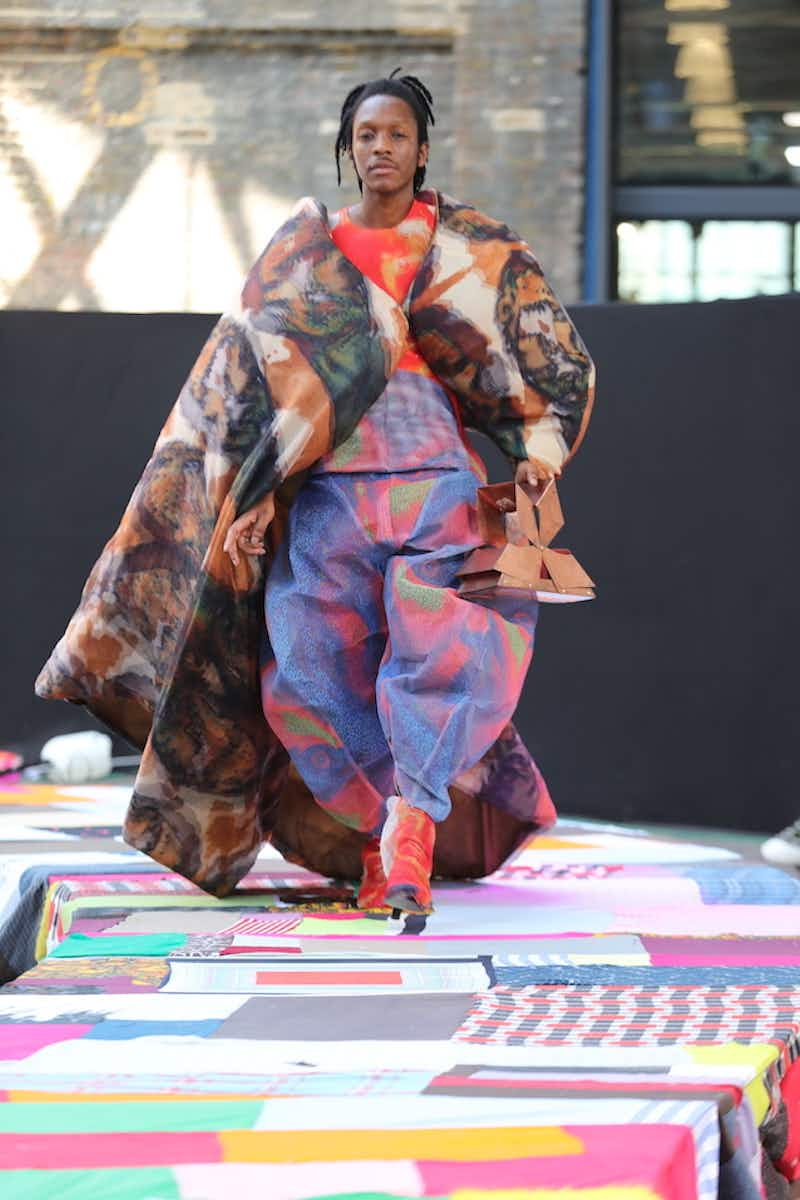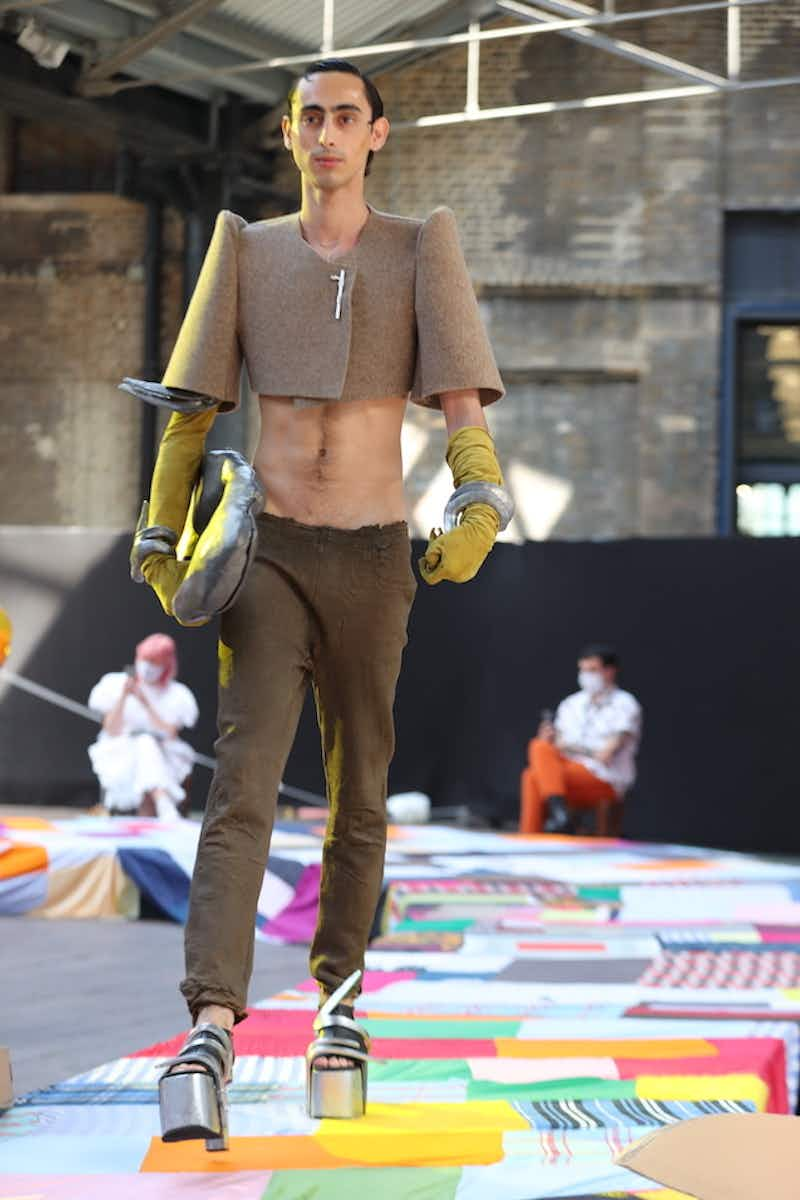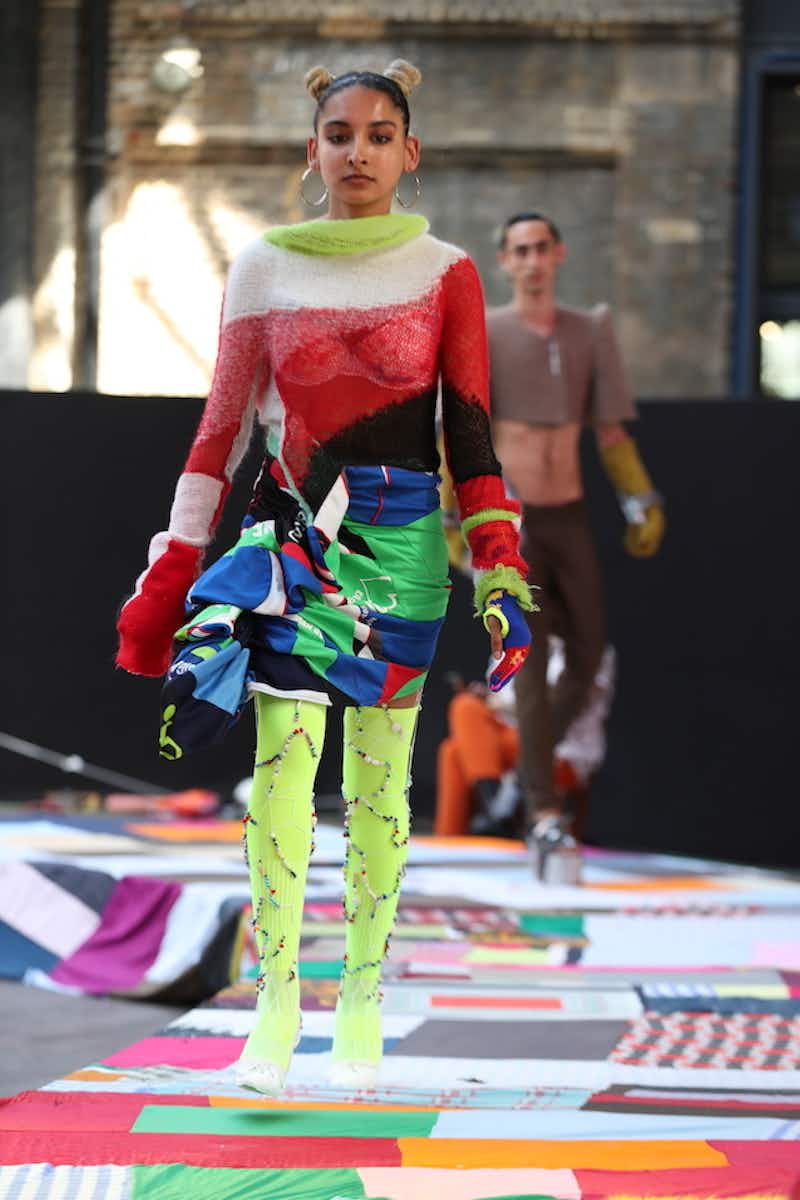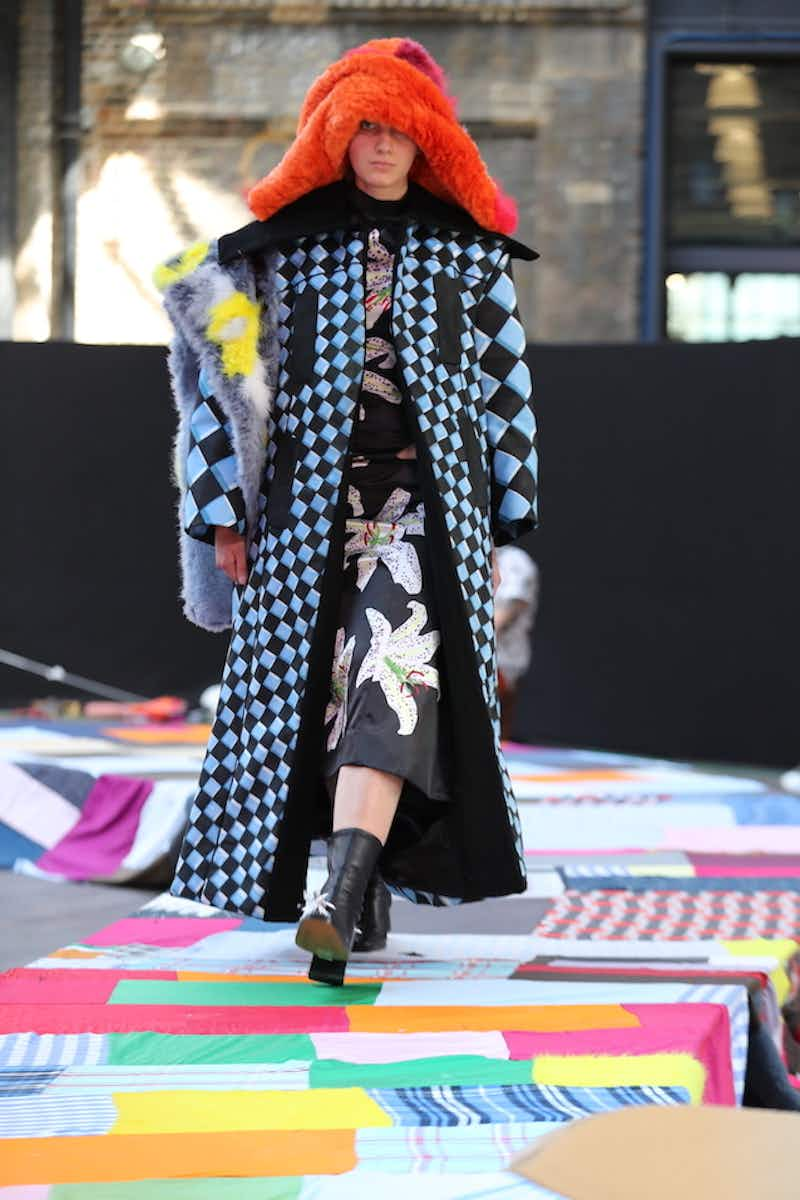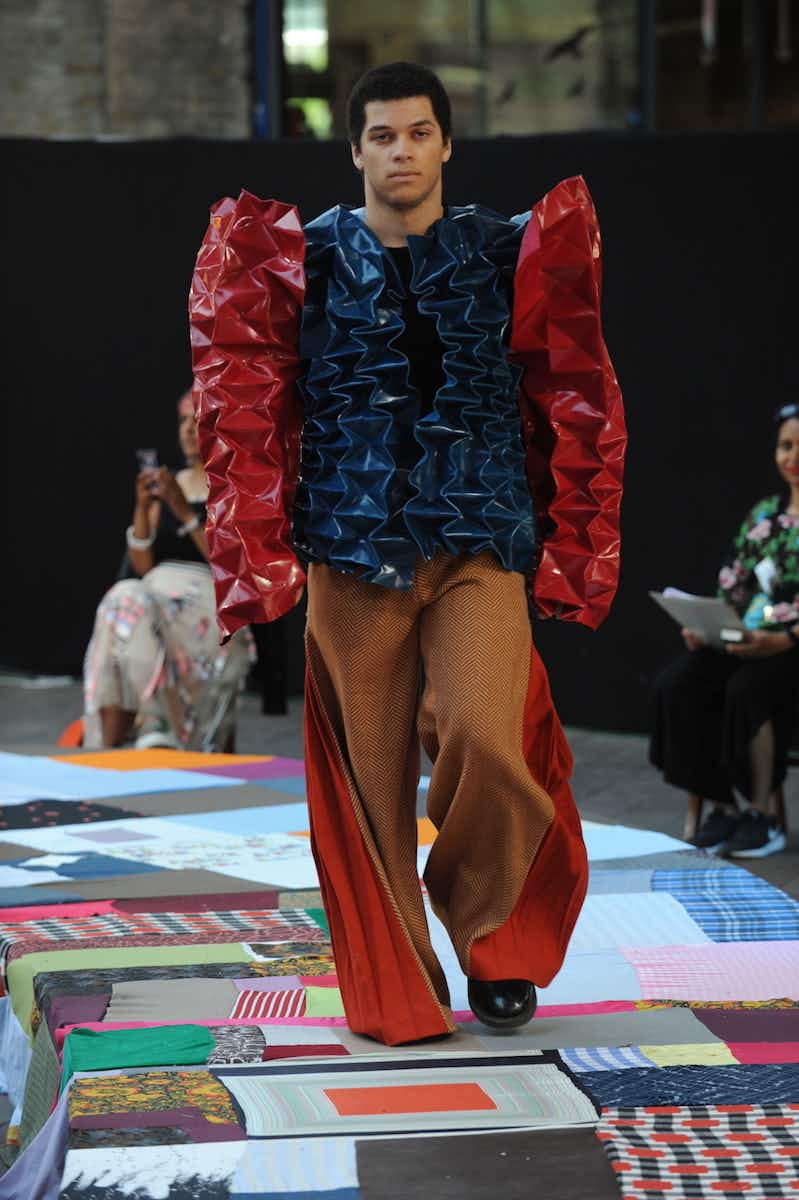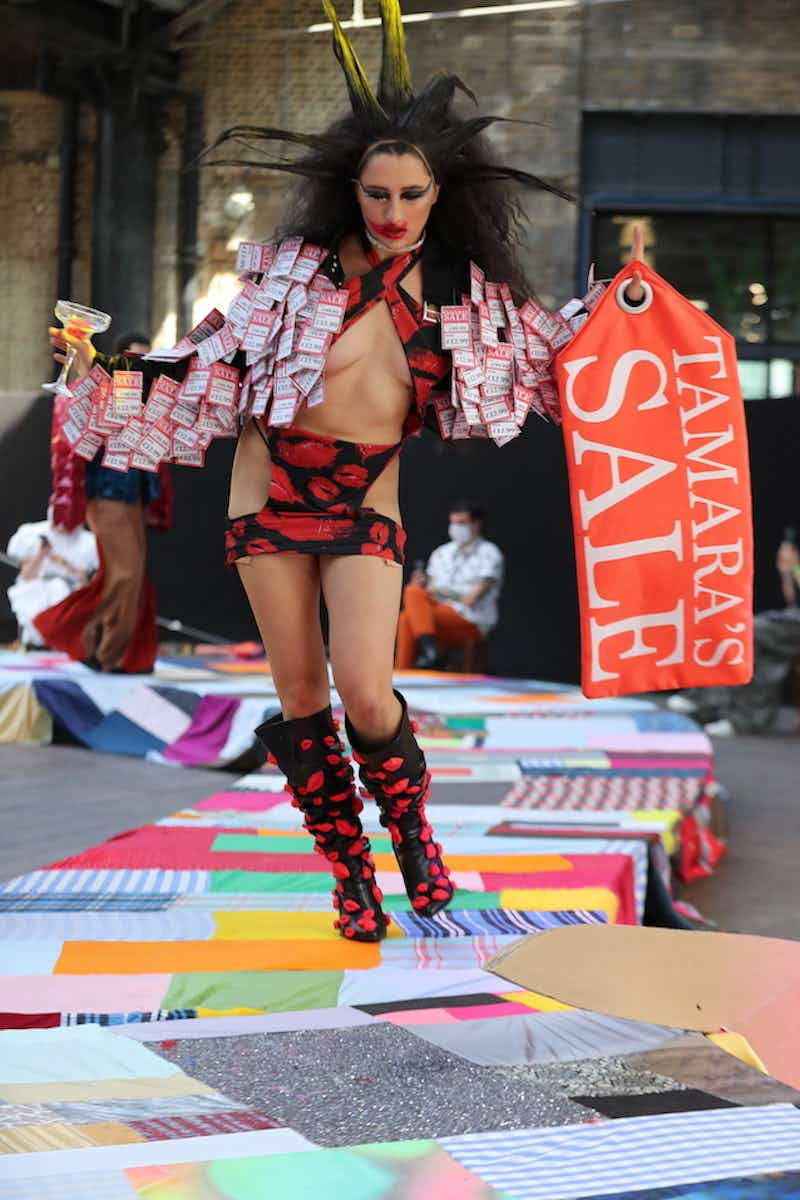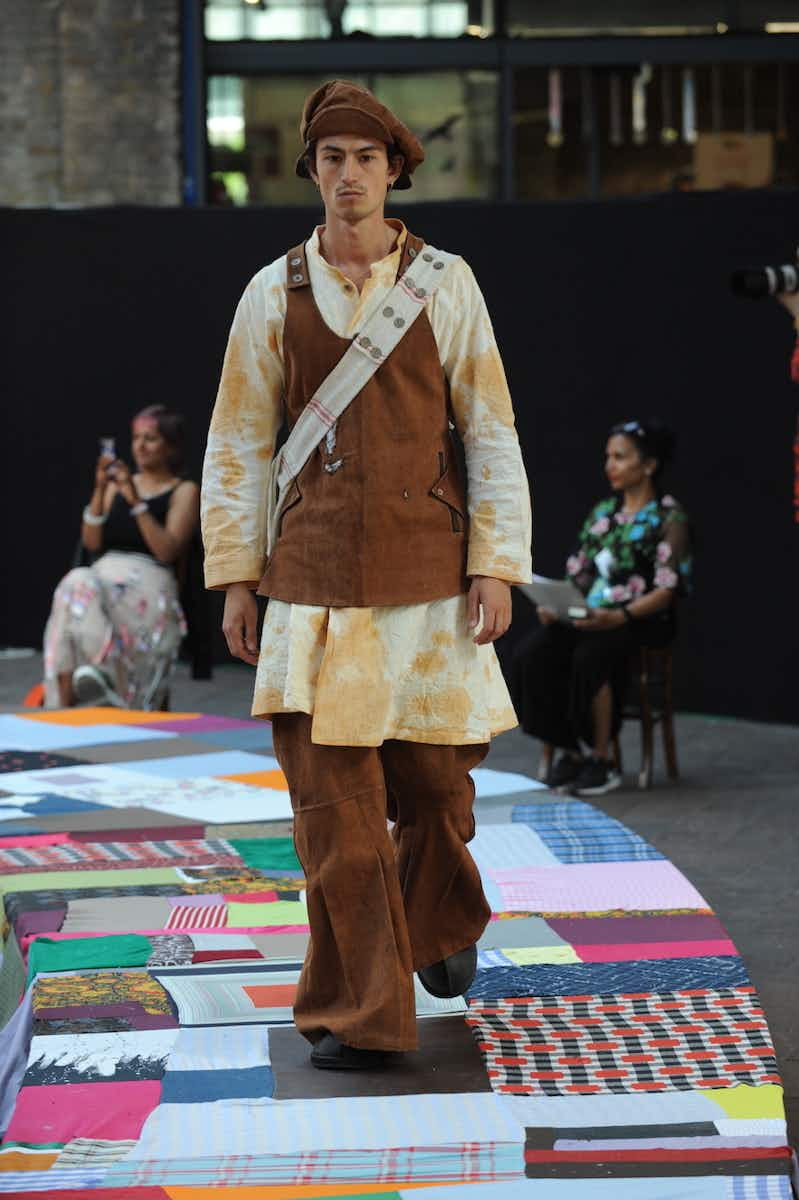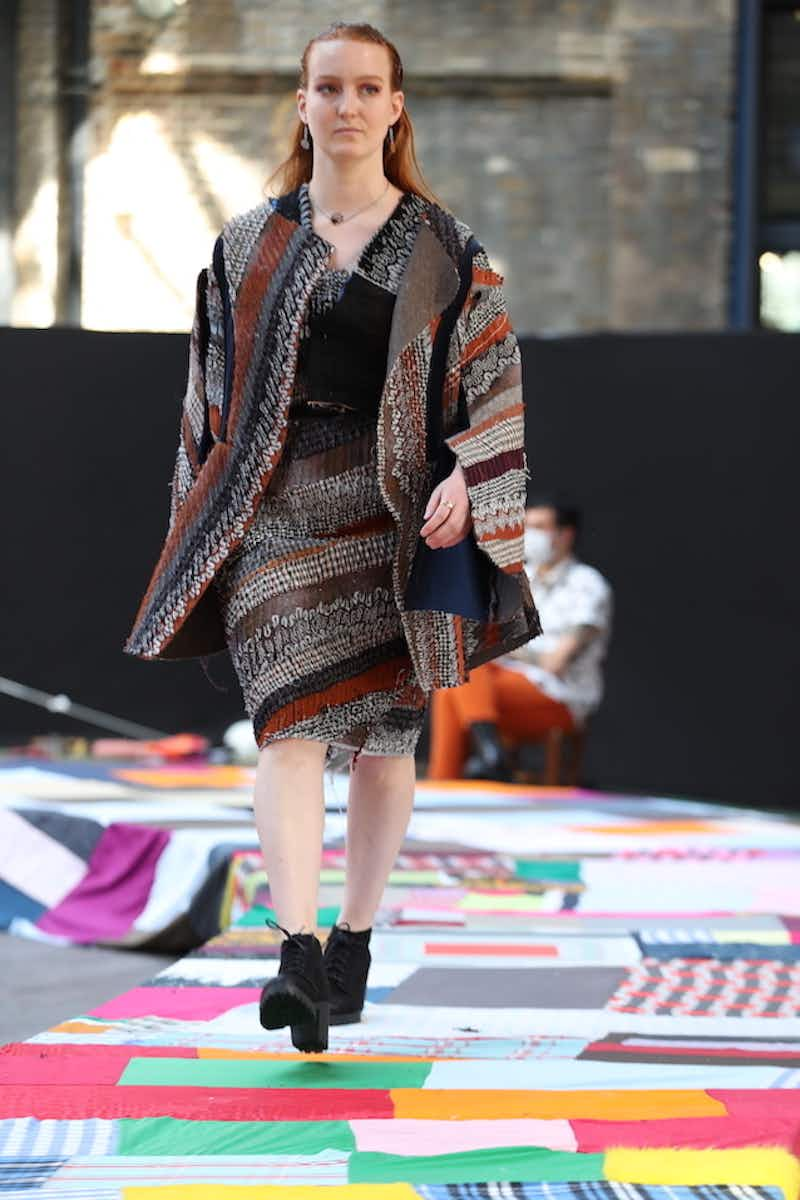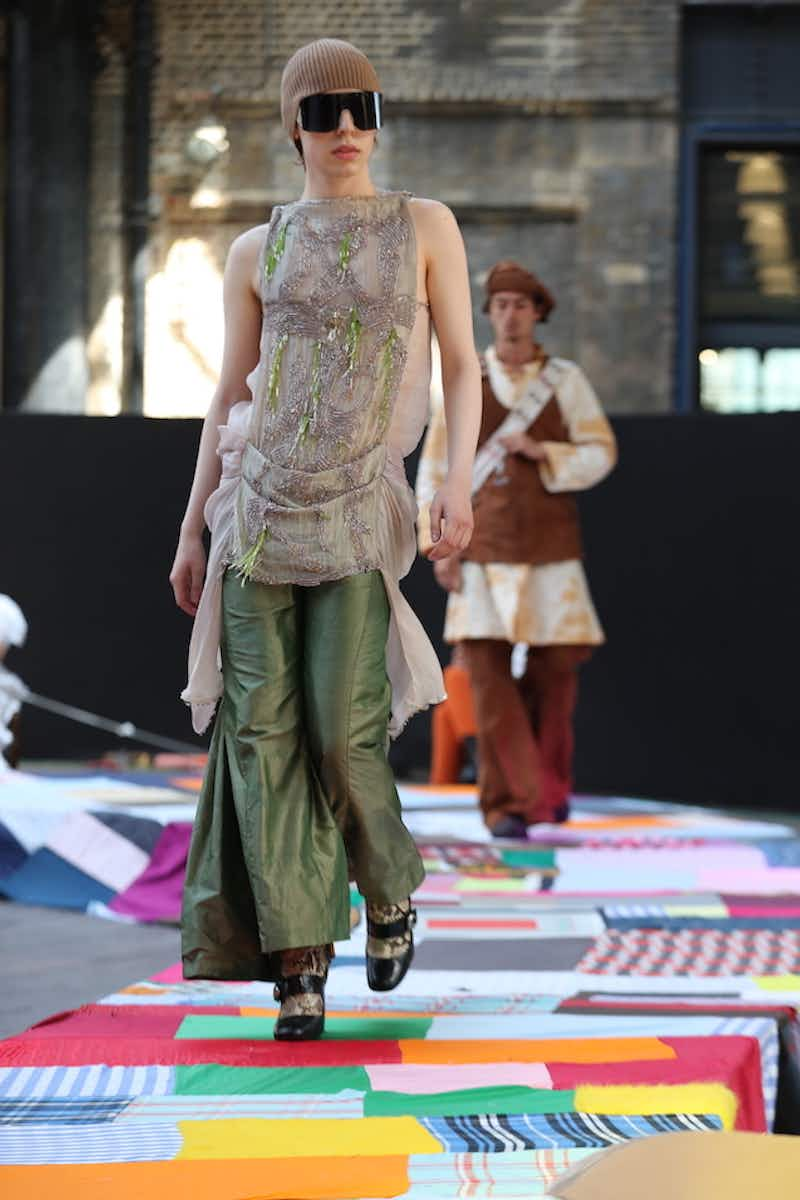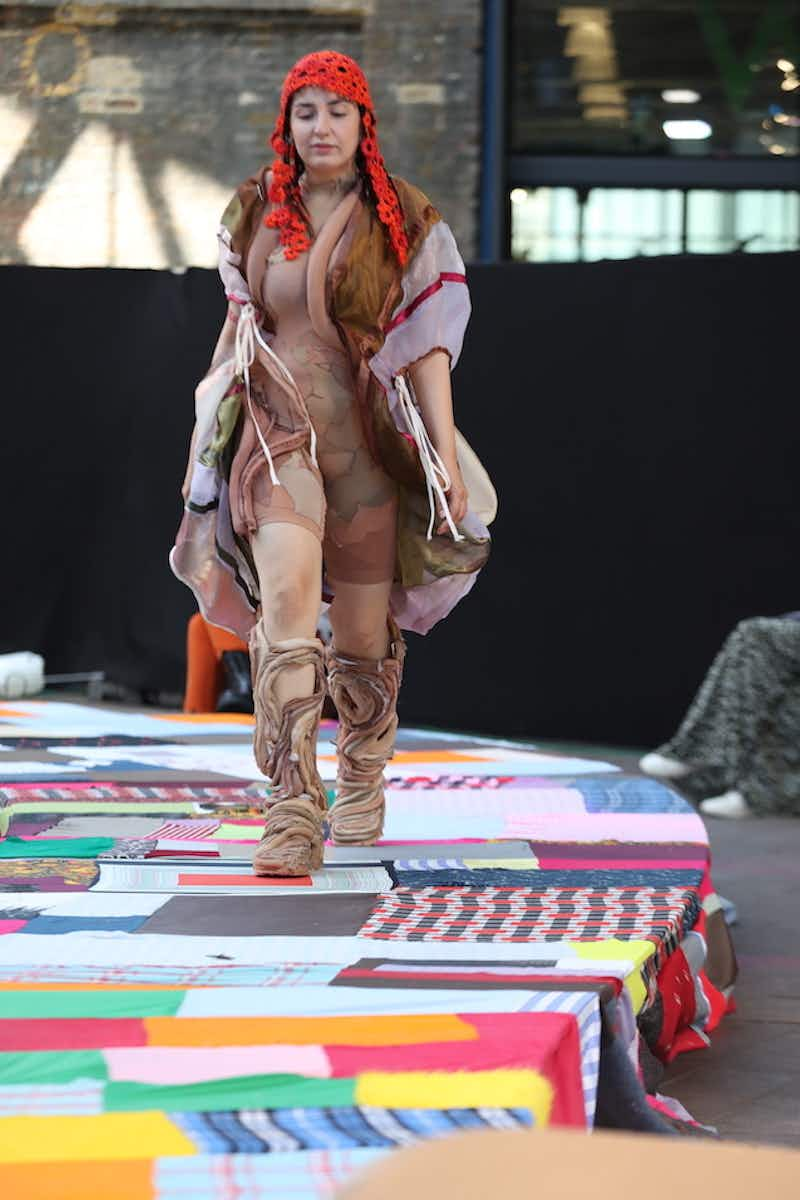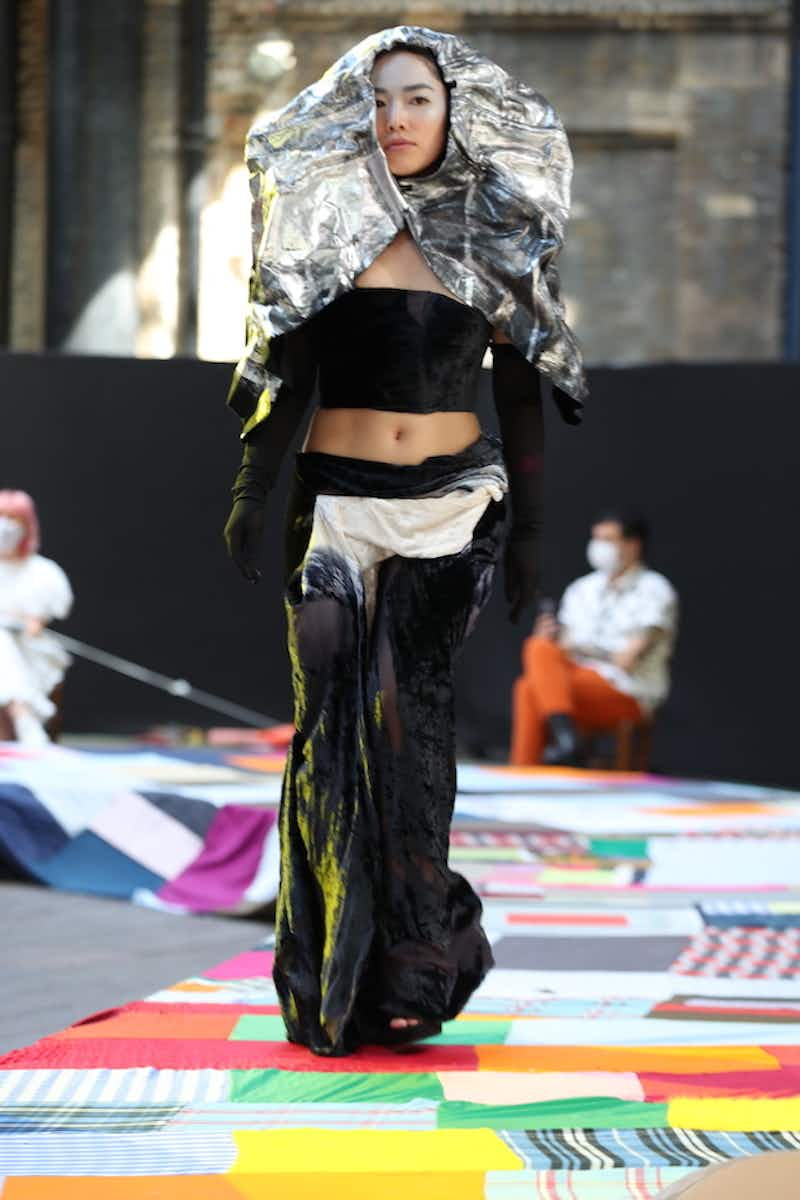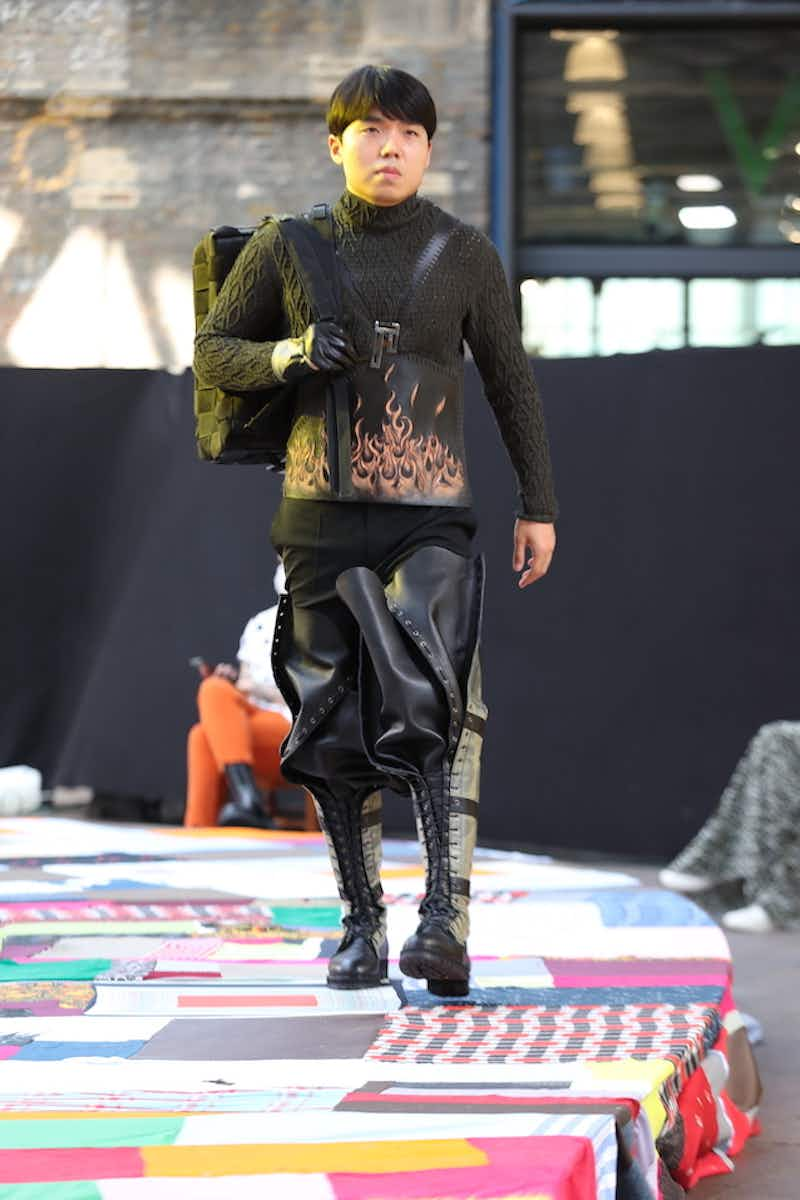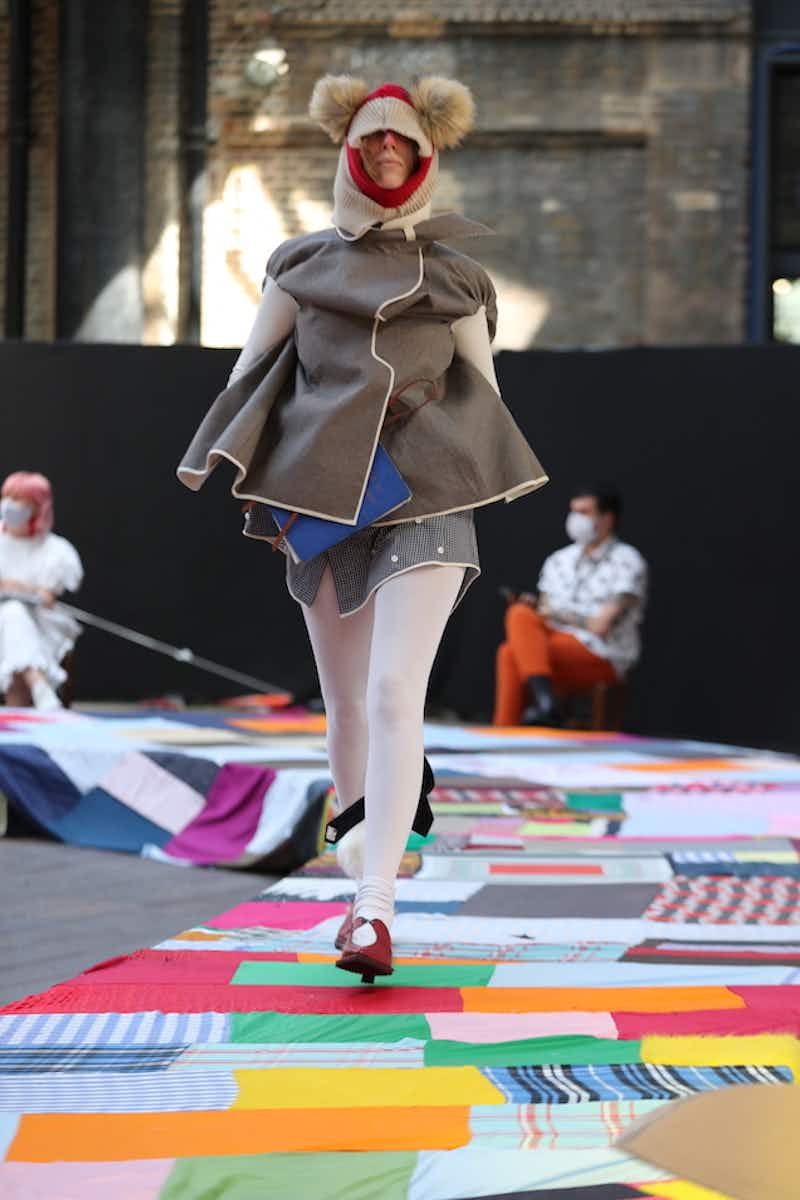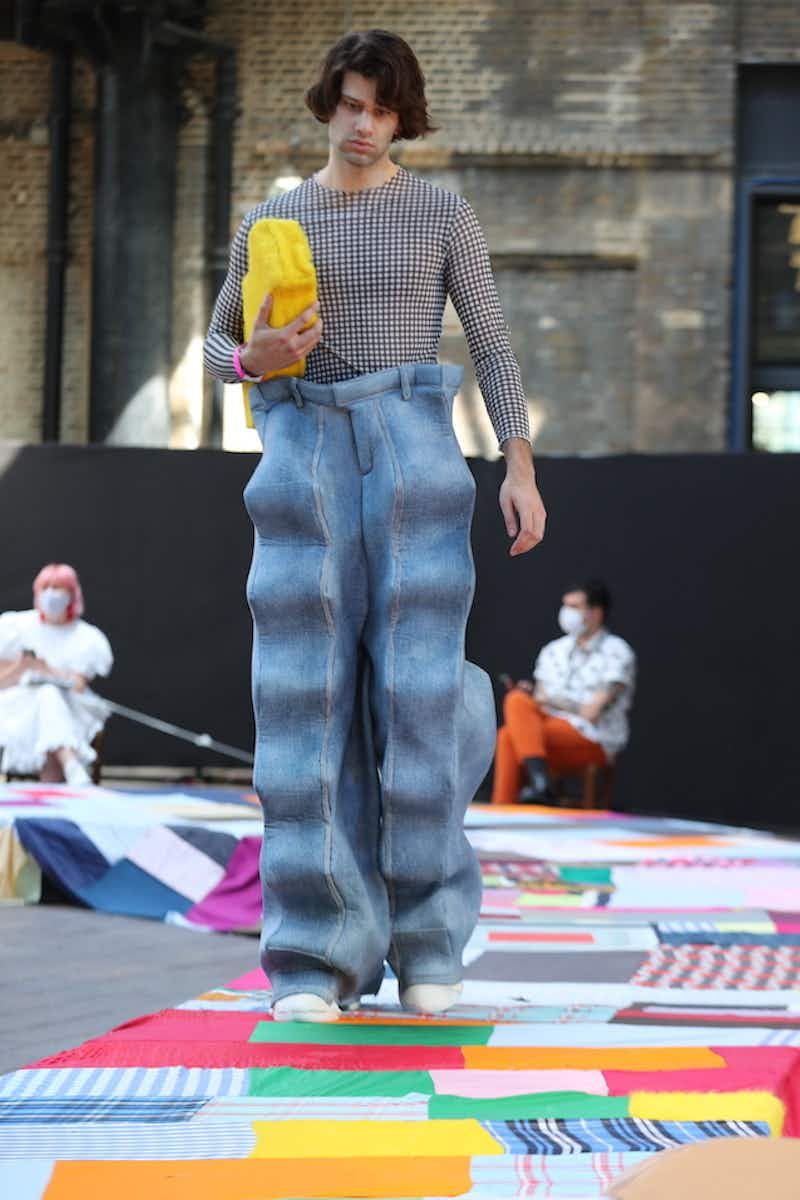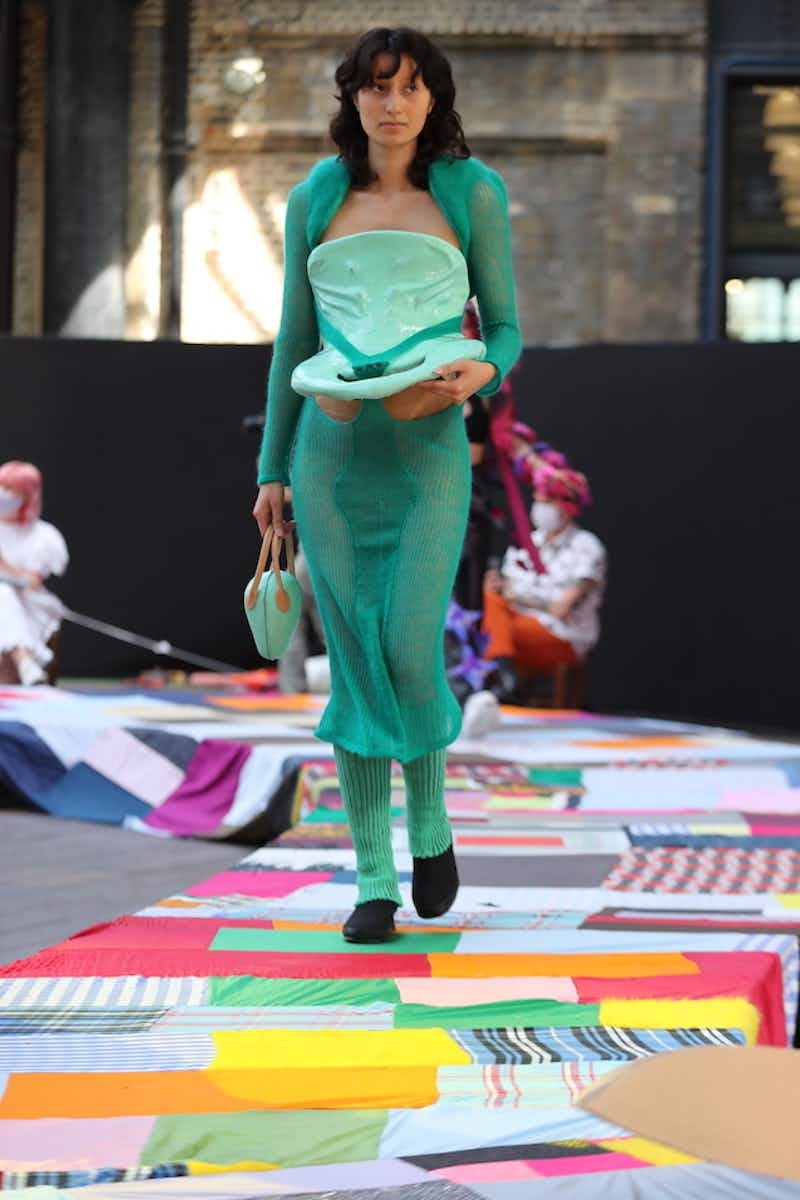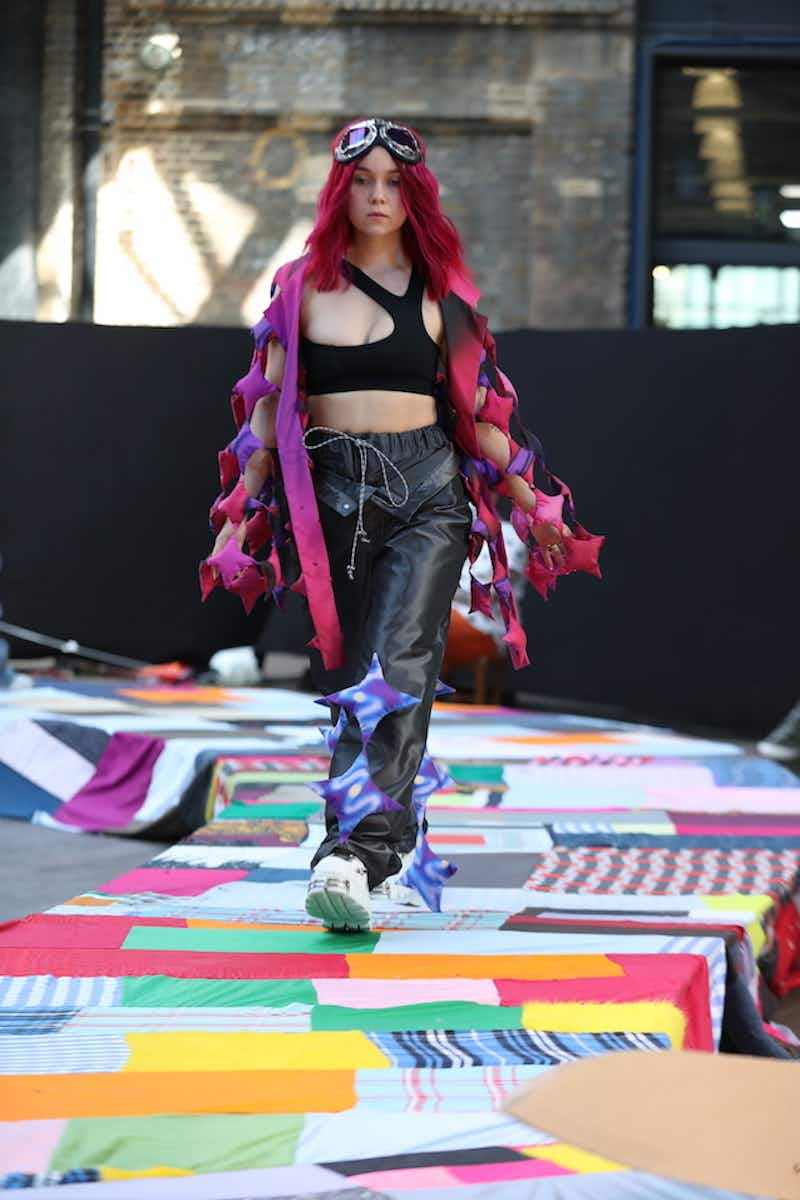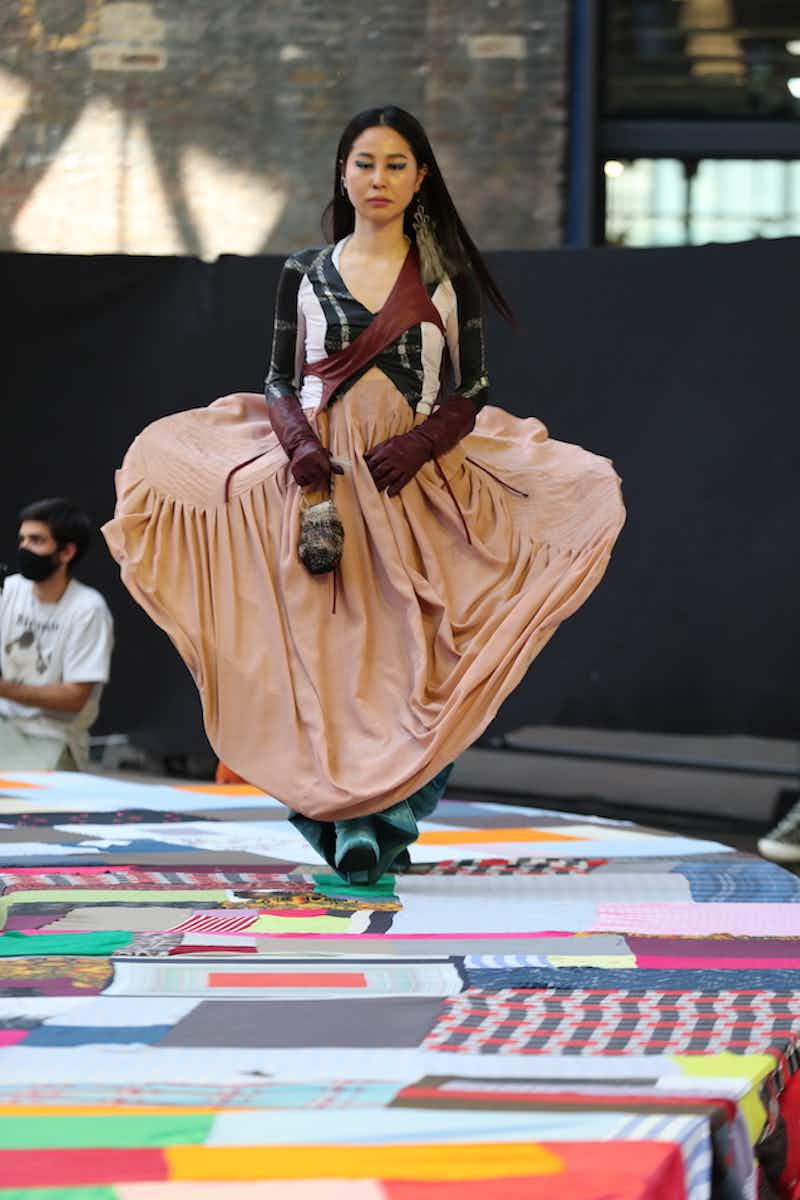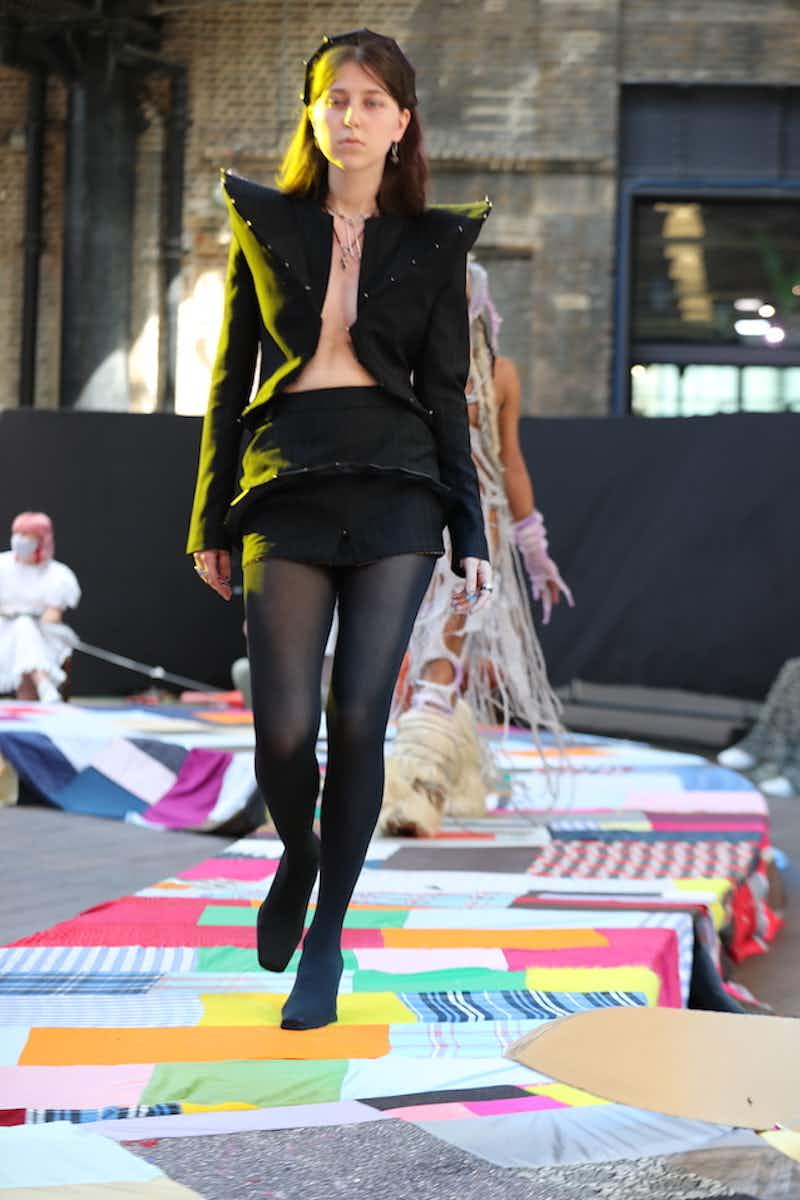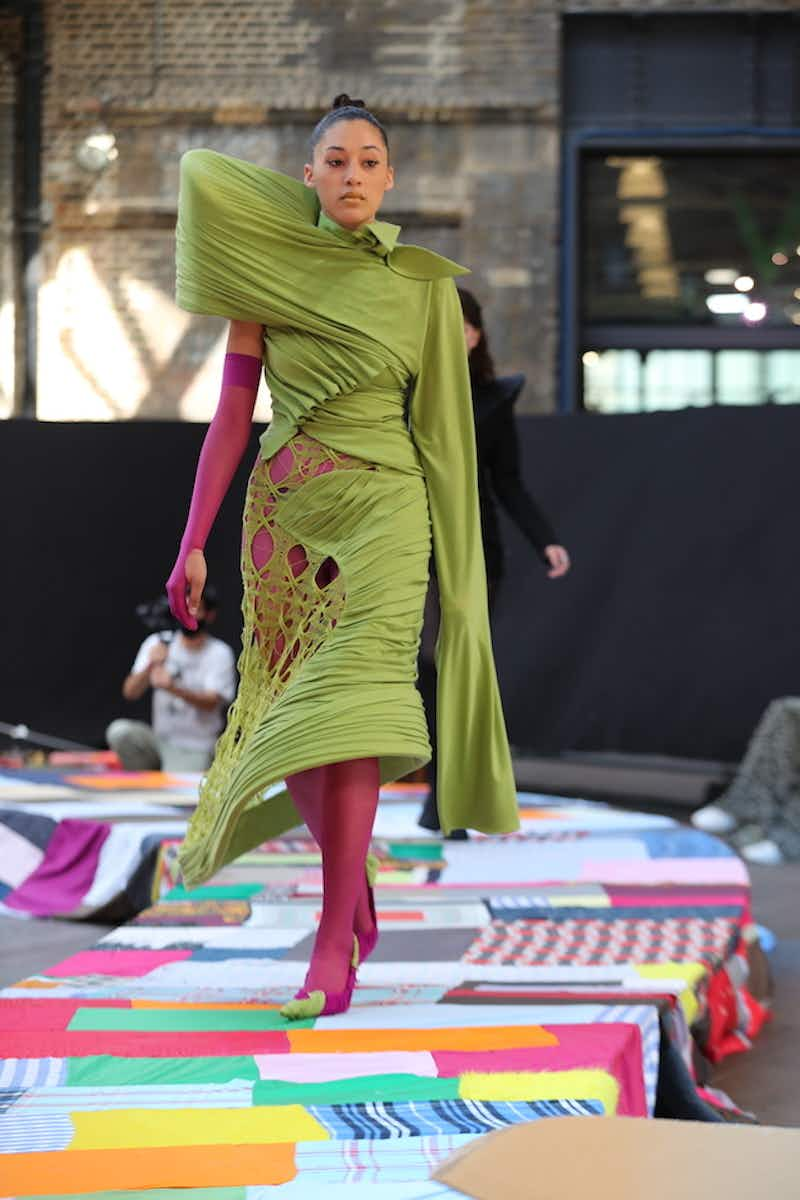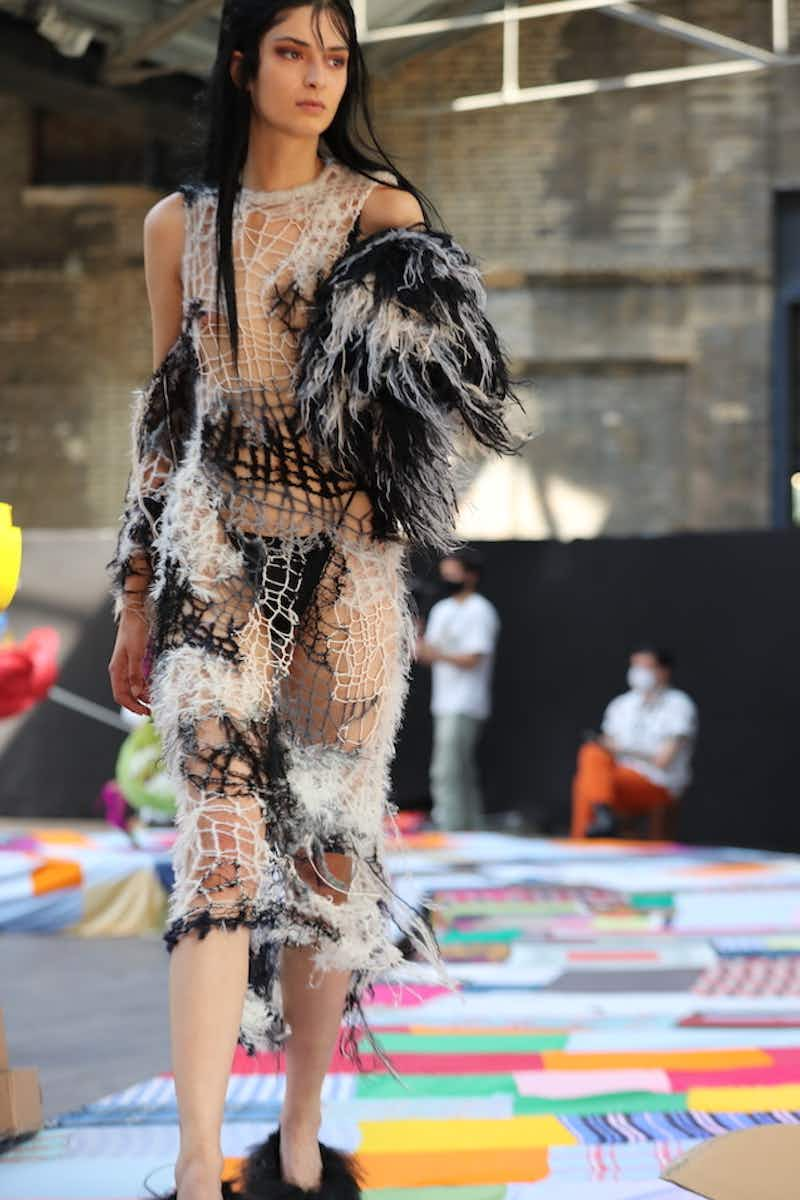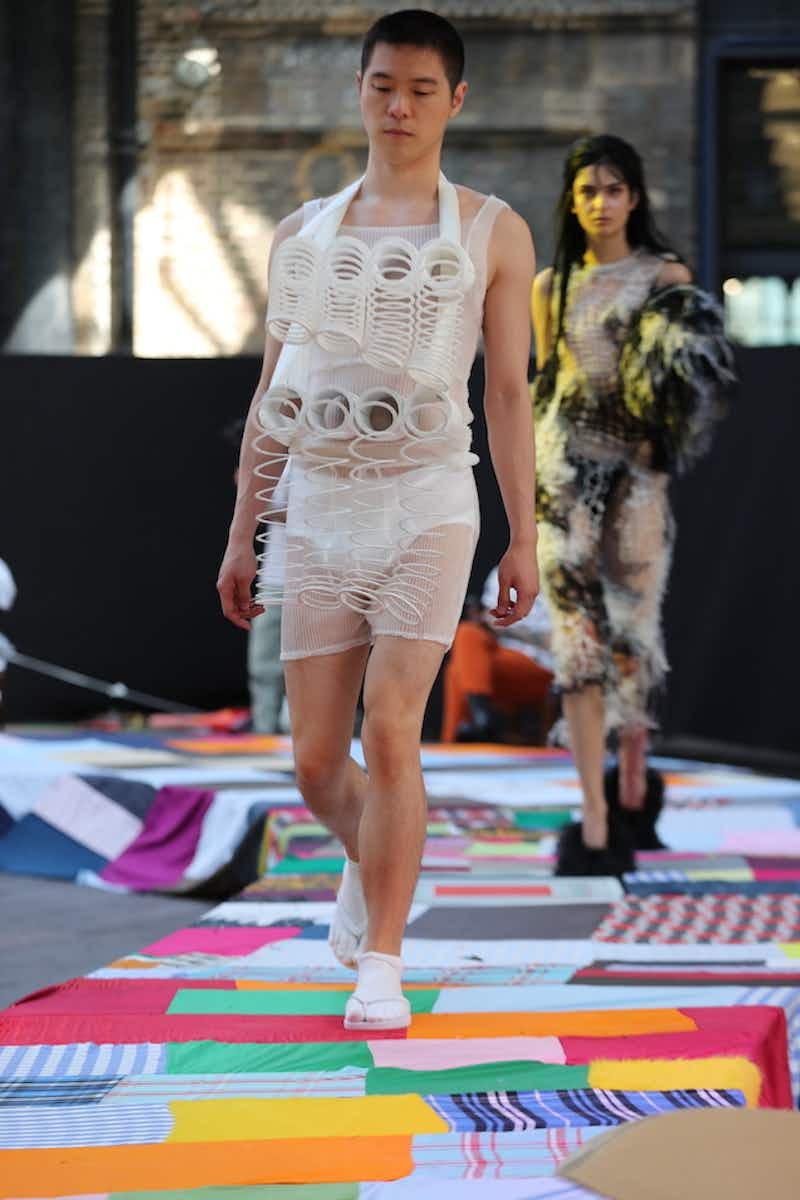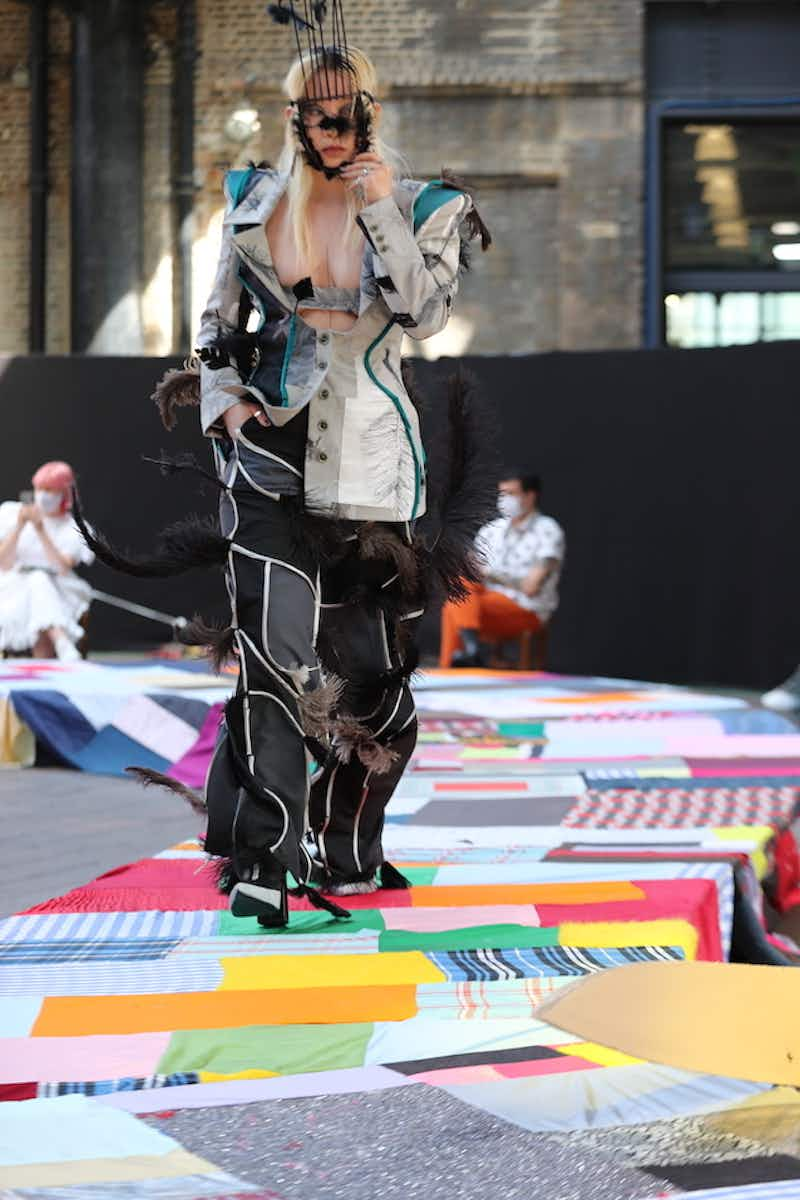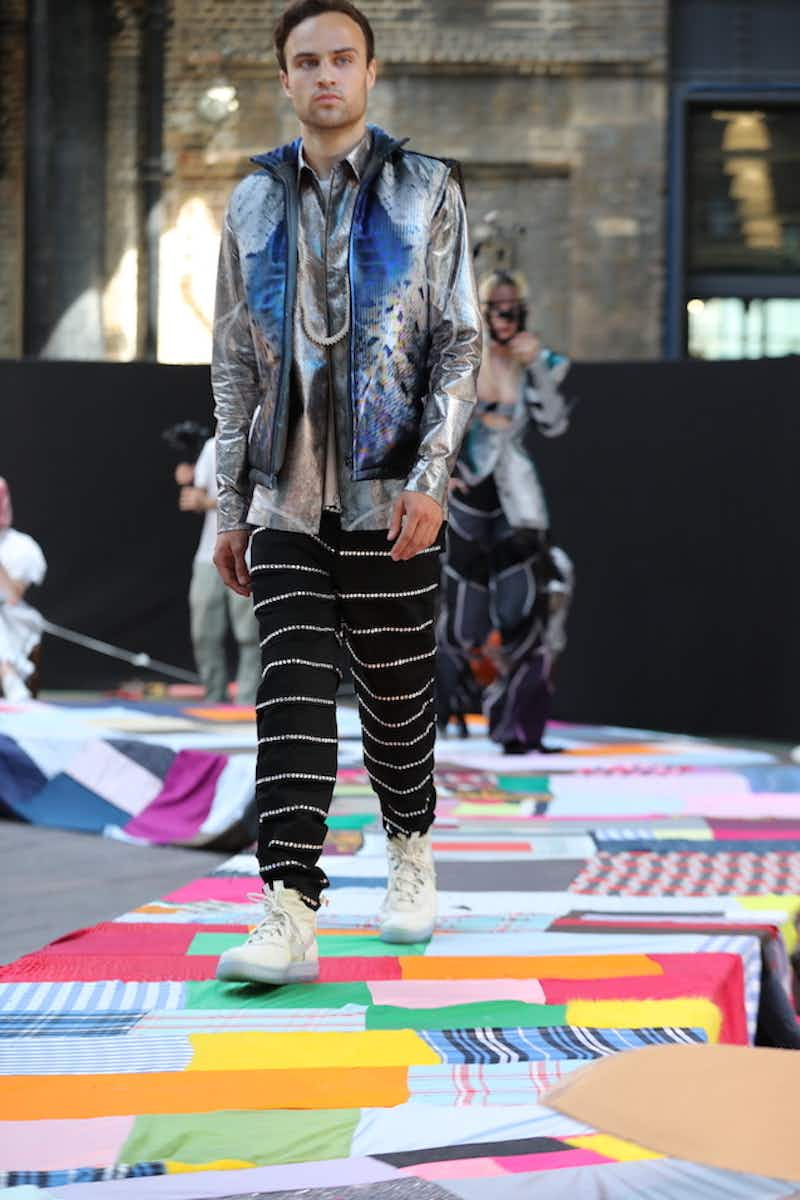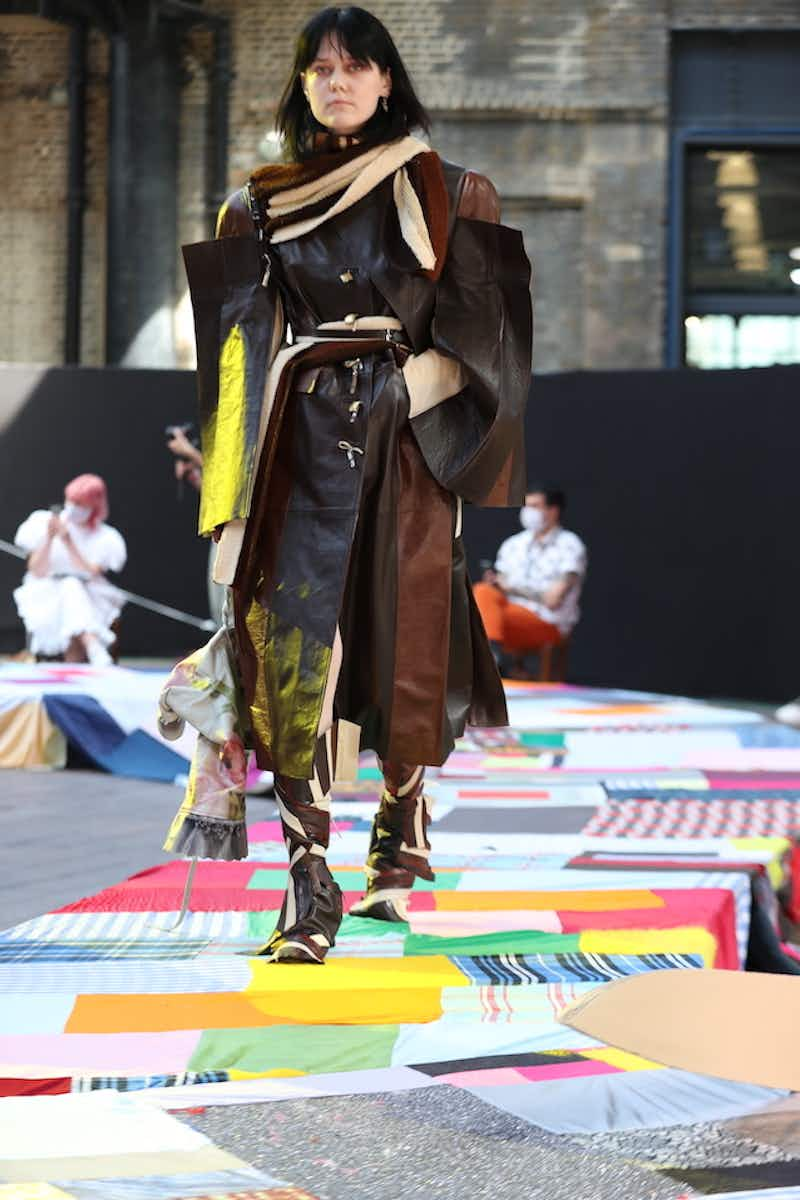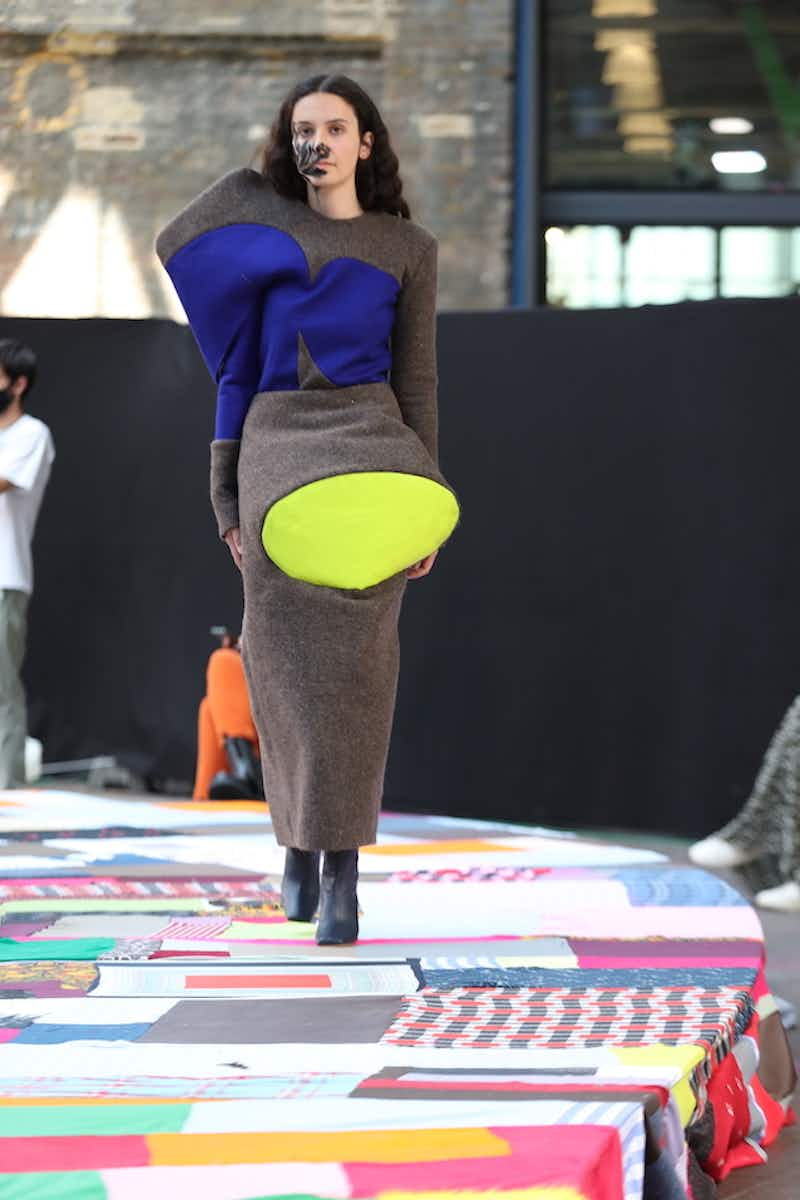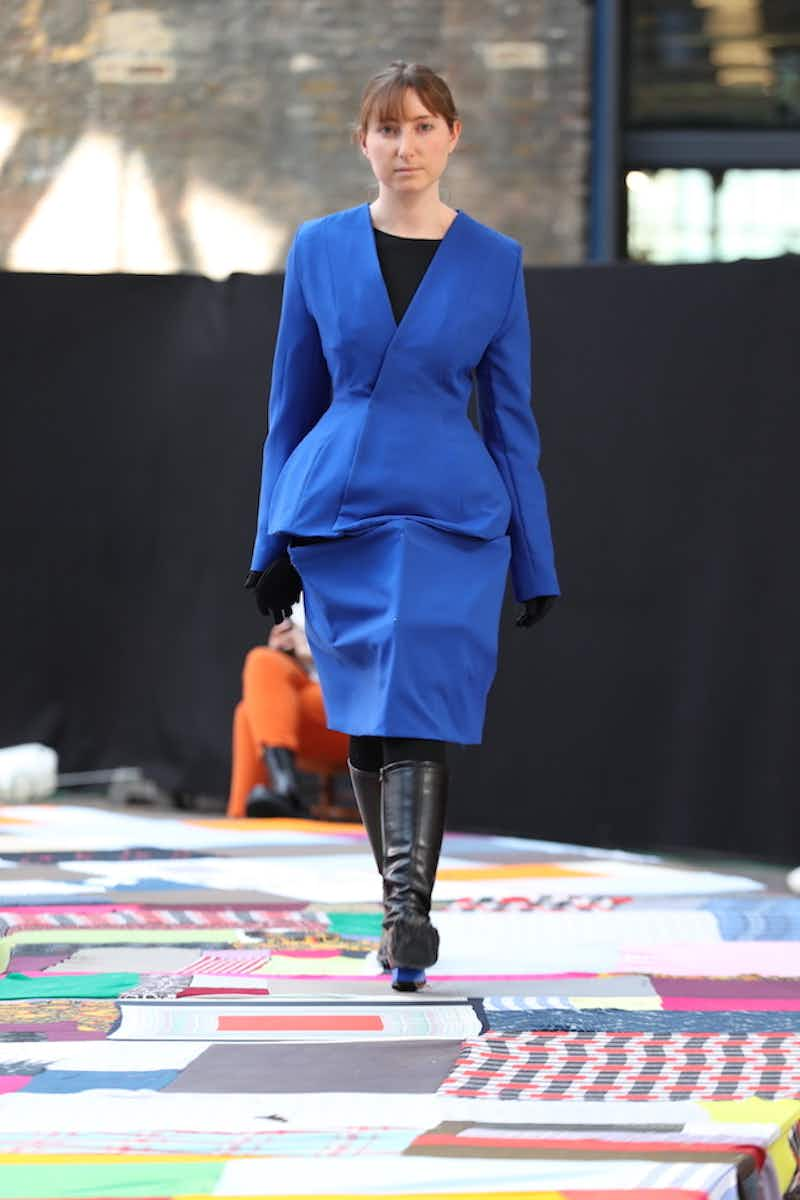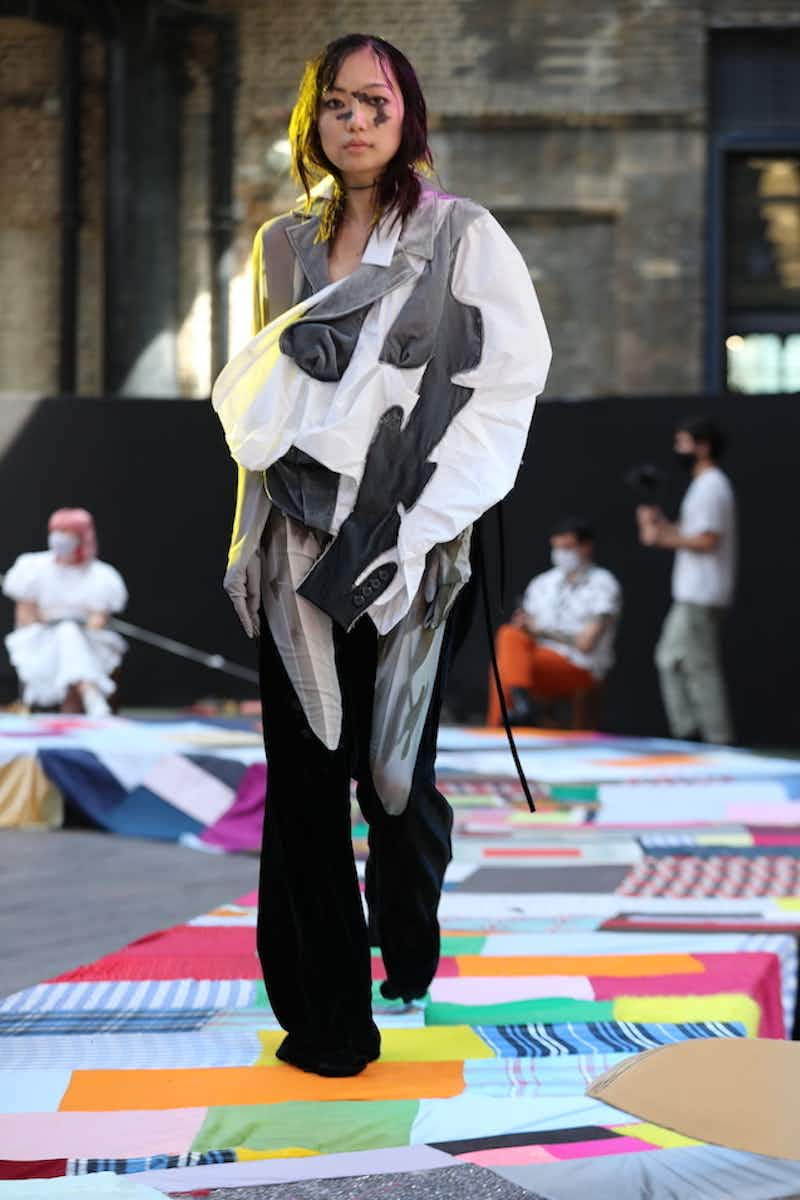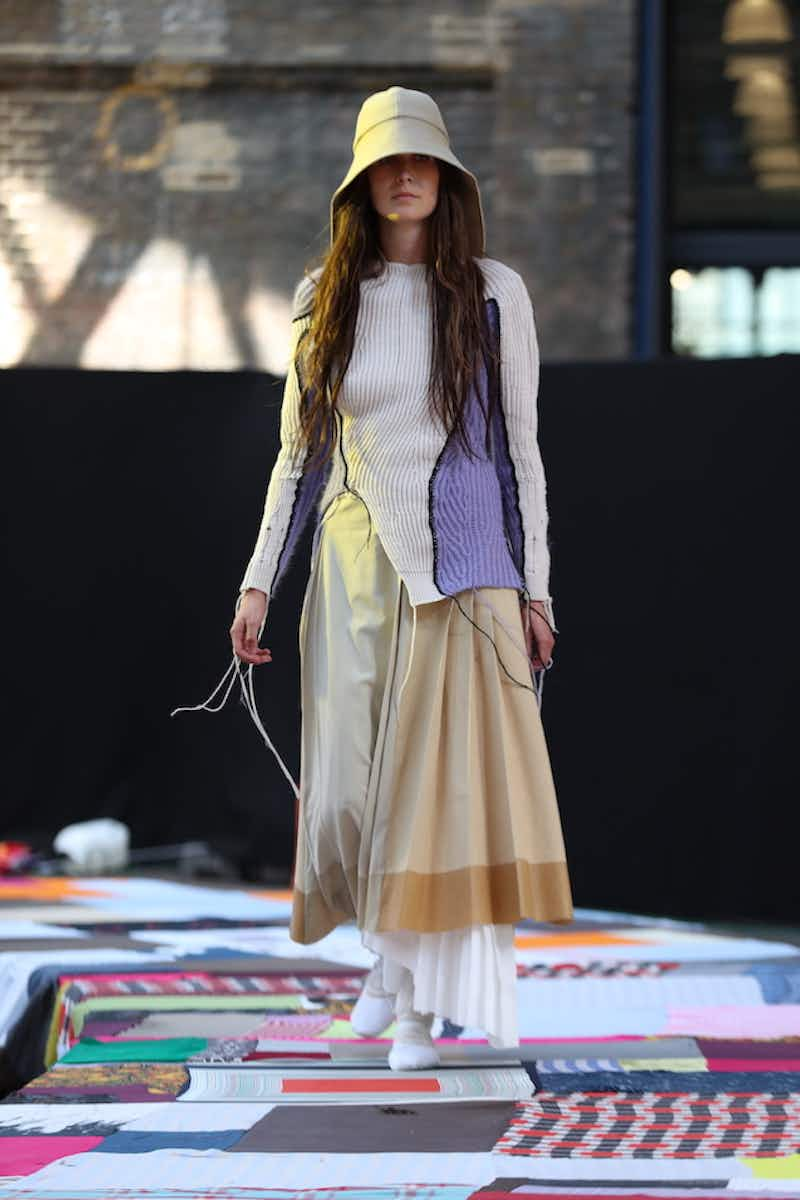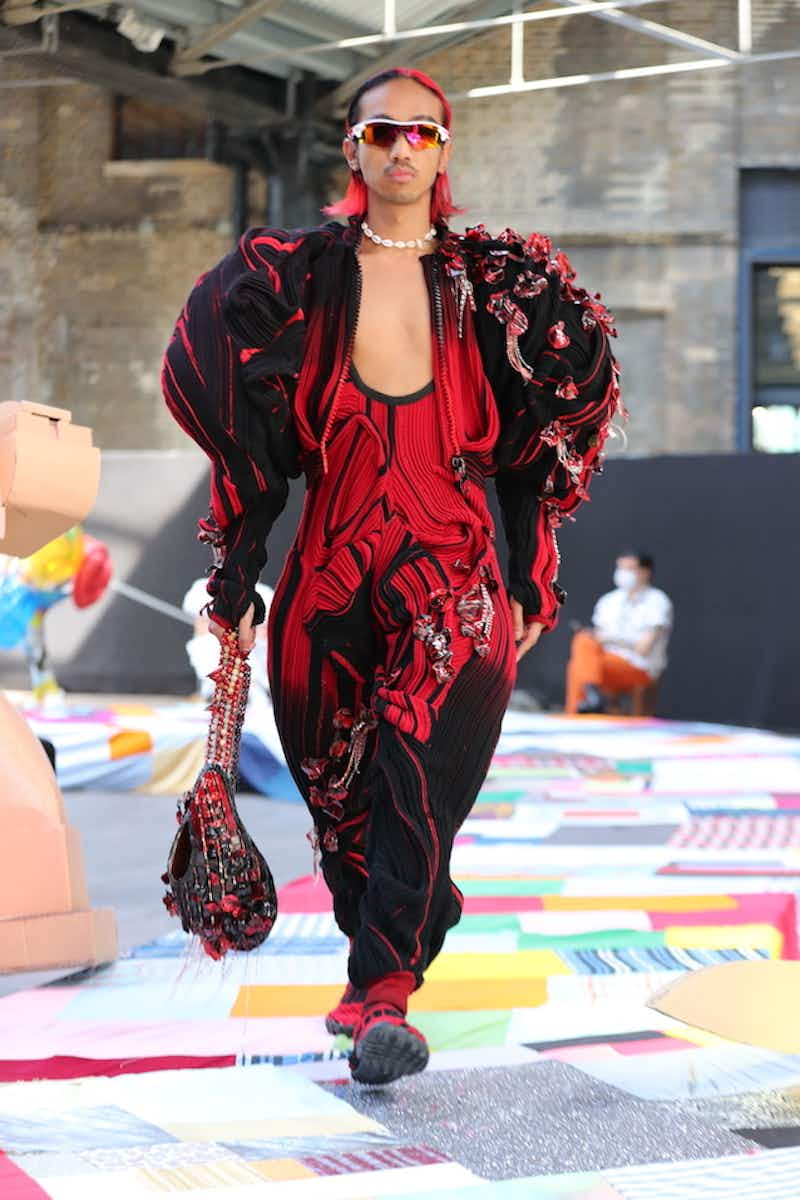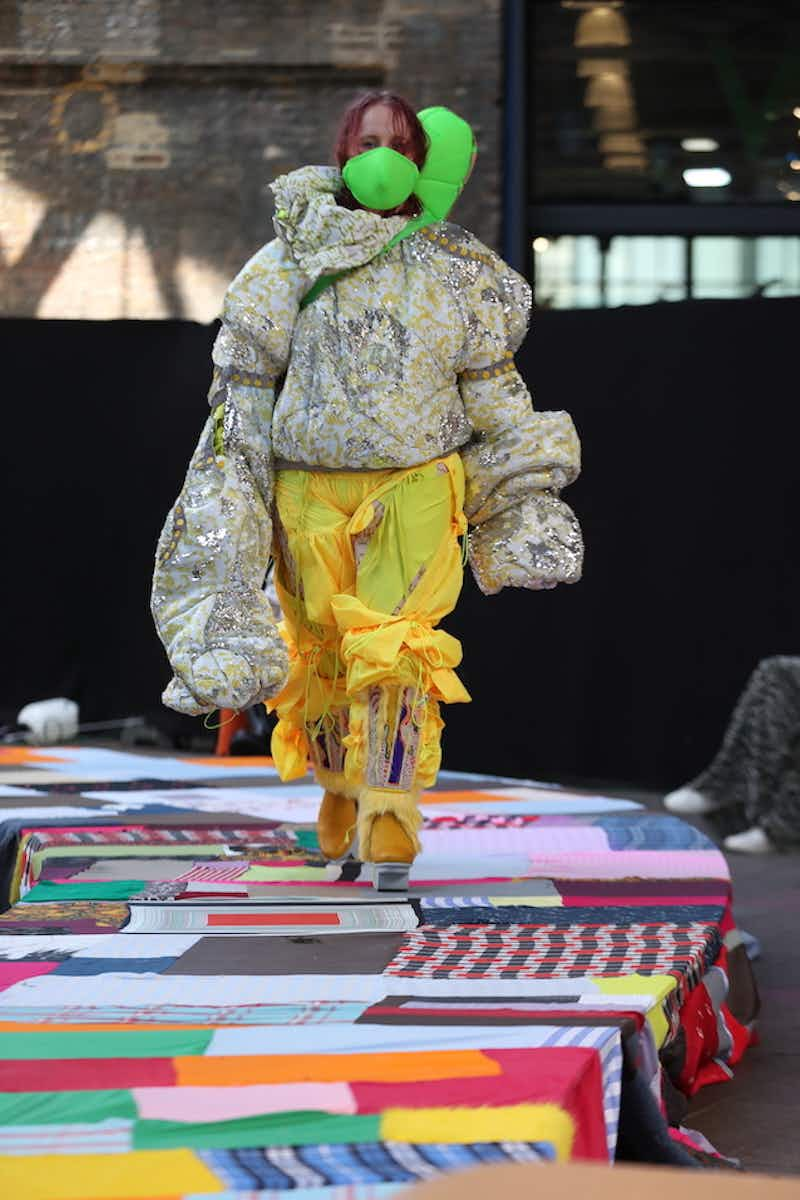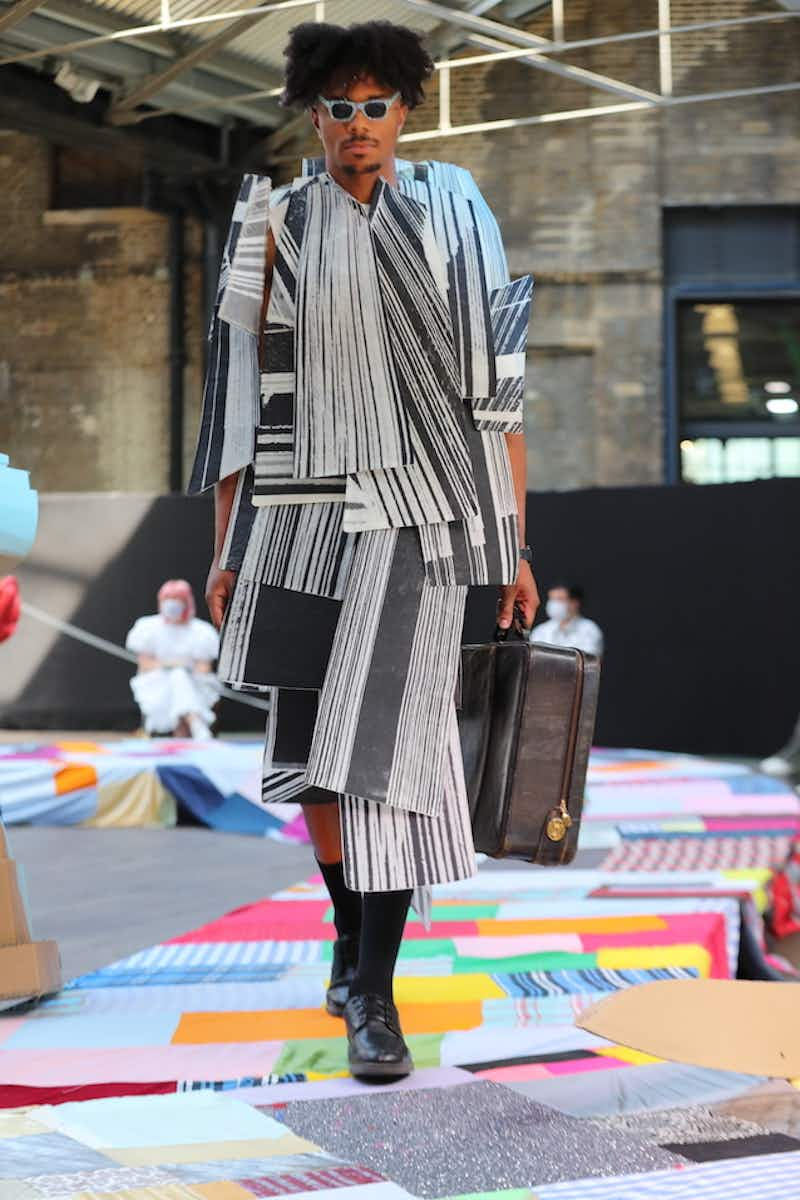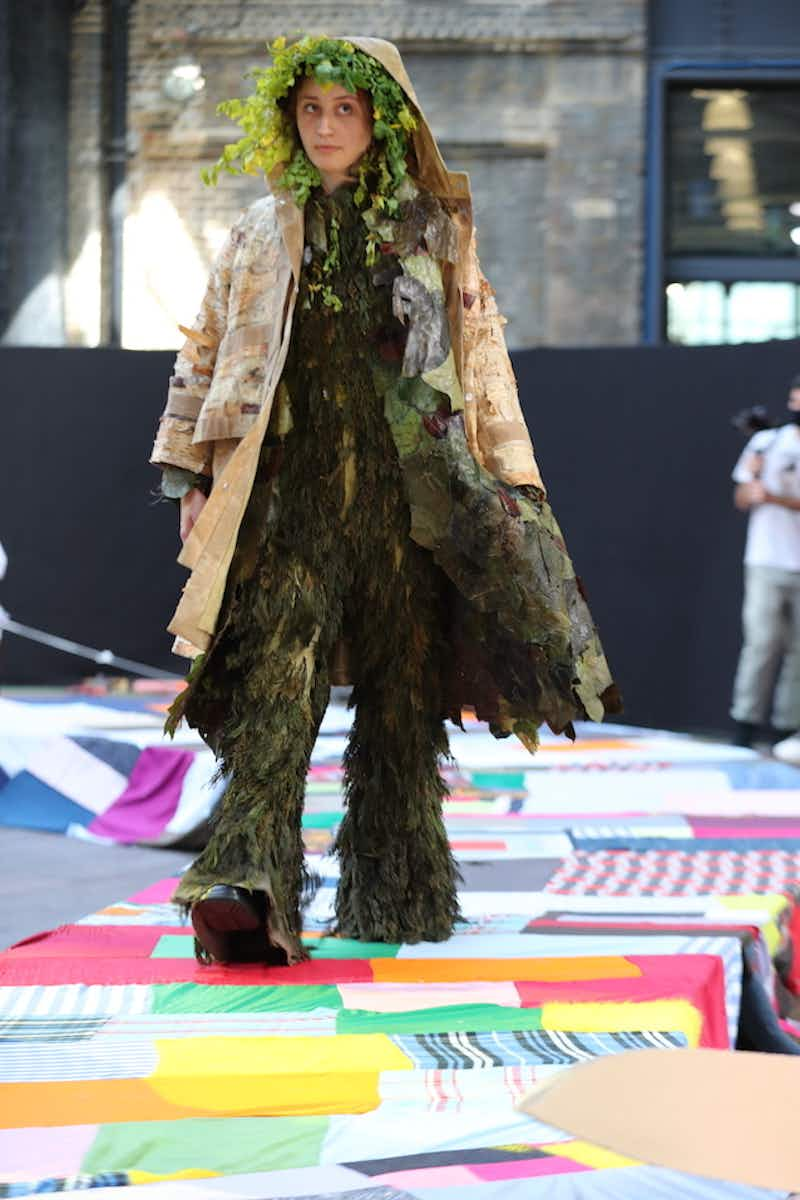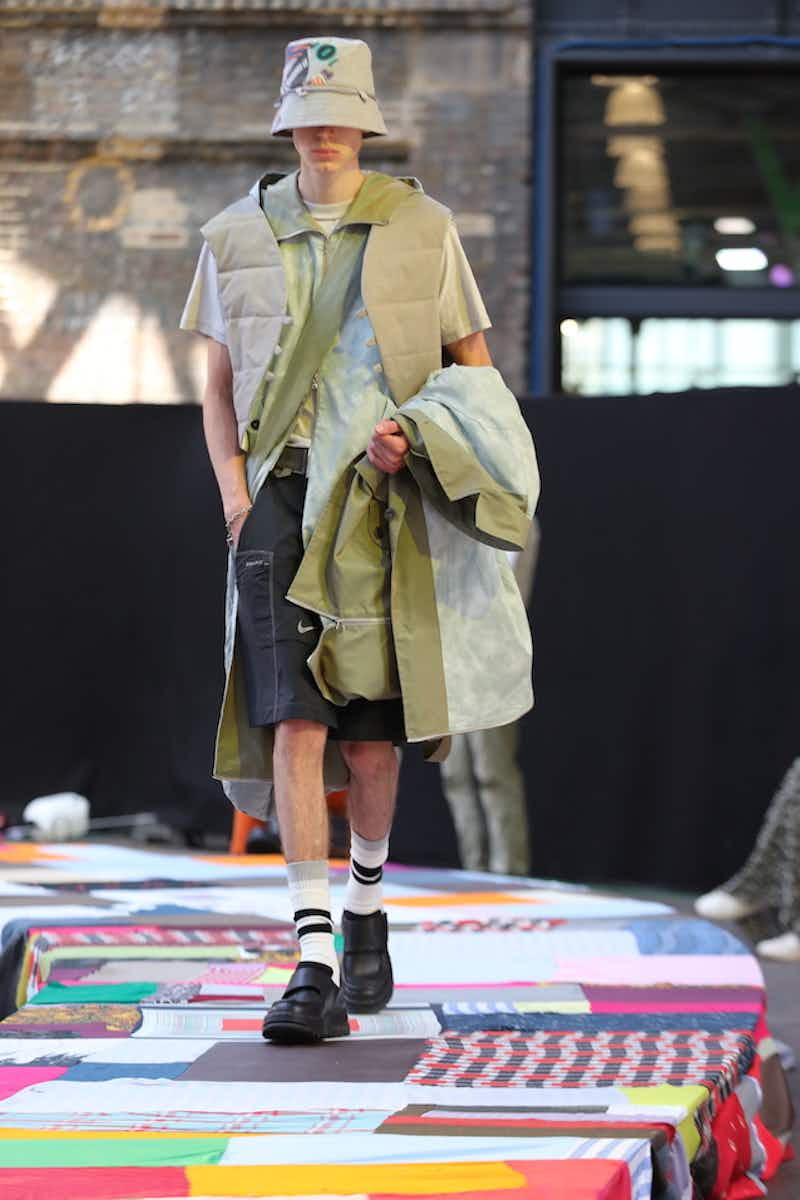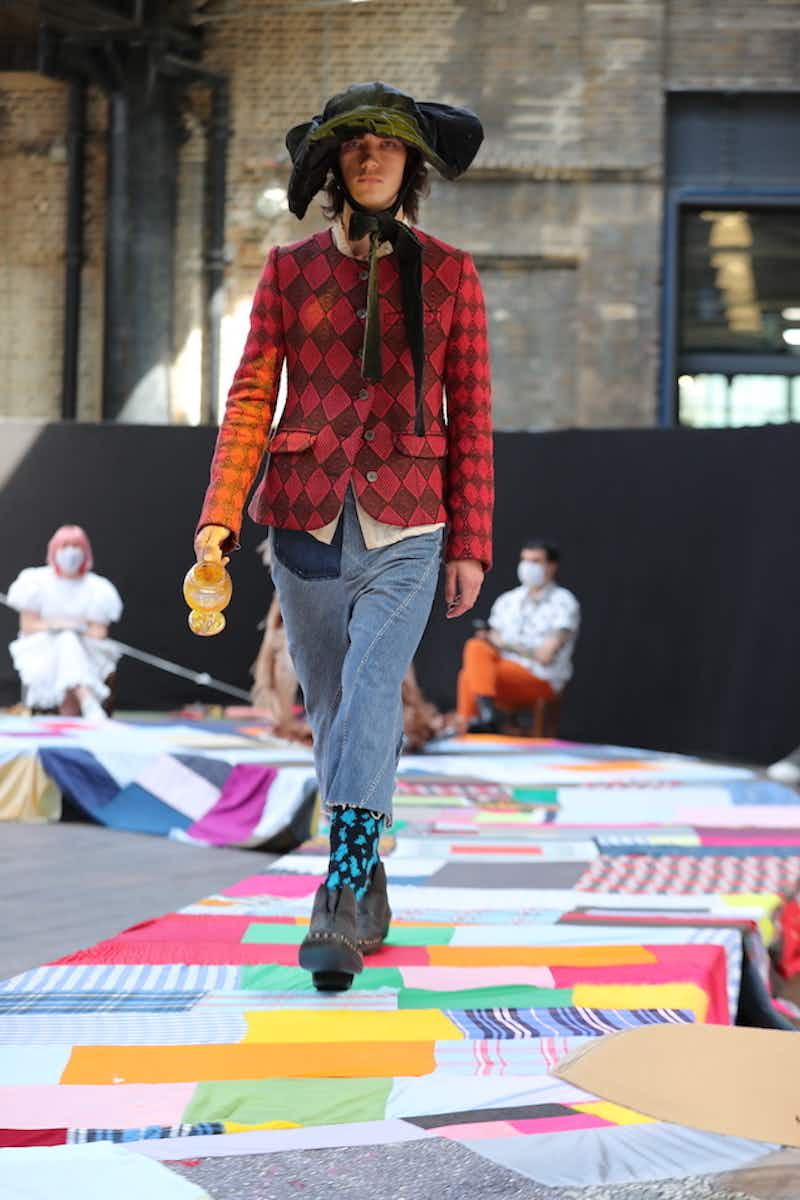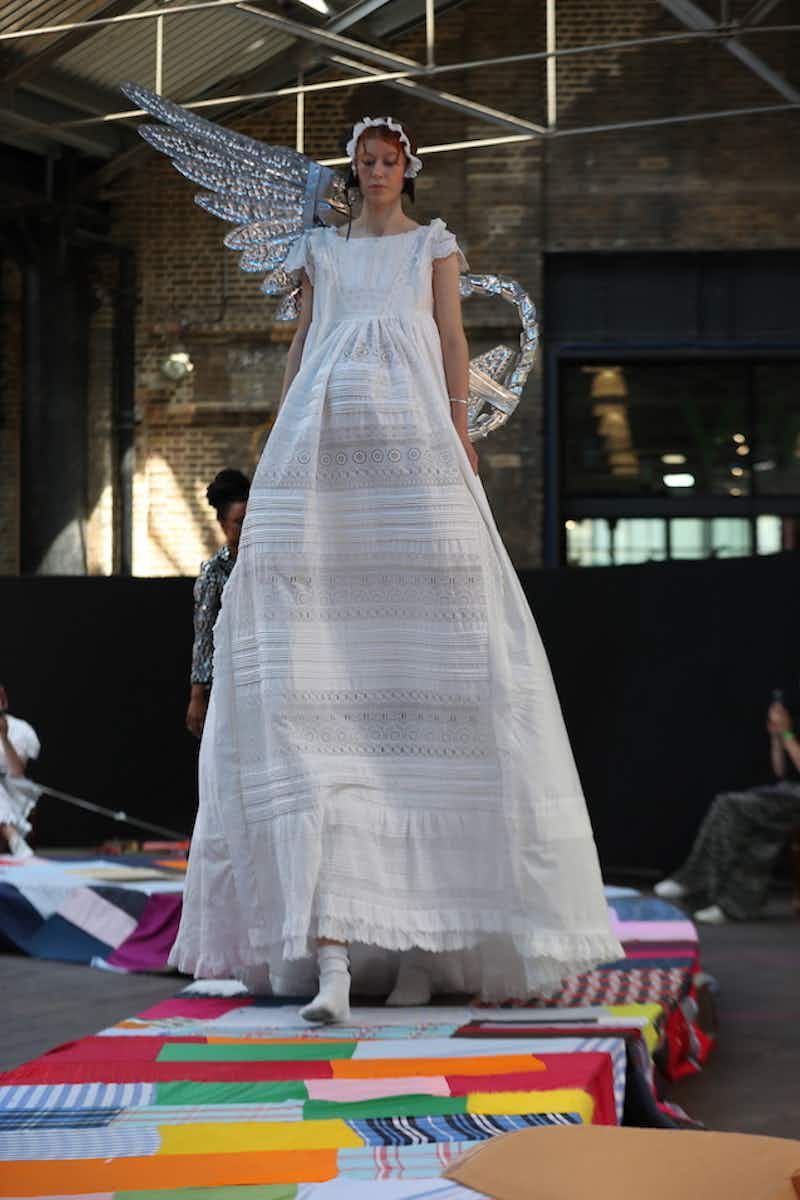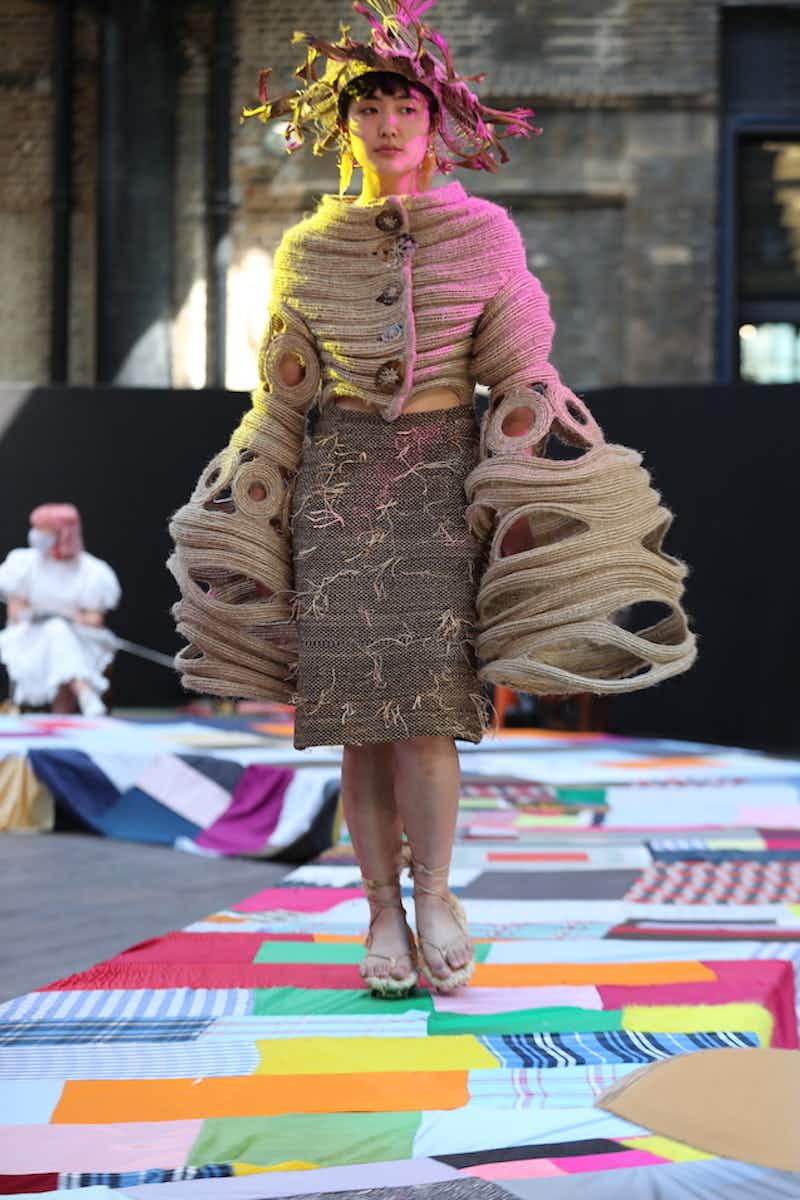 You've got to hand it to the students, modelling their own designs. It's no easy feat – and the sheer guts came out in spades. As audience members cheered on like a fashion-heavy hen party, the students posed, blew kisses and showed off four years' worth of proper hard work. Good on ​'em.
The common thread in the show was design for a dystopian future. It seemed this year was less about wearability and more built on a concept: that the world is changing at break-neck speed and if you blink too quickly, you might just be wearing a tin foil jacket and sharp-shooter shoulders. Not that we're complaining.

The technical skill in womenswear designer Amon Kale​'s trousers, all warped and waved, was commendable. And knitwear's Jamie Howes, who closed the show, was suitably nightmarish – a textured, heavily layered fireball of orange and yellow yarns with a sculptured hat piled on top of the head.
This year's L'Oréal Professionnel Young Talent Award had one winner and four runners-up: a triumphant hat's off to the students that have worked in bizarre circumstances, having paid tuition fees for no studio, no real-time tutoring and an inability to work side jobs if they so need to. It's been a trying time, but Saint Martins' Class of 2021 have proven that sometimes, it's less about moaning and more about getting on with it – in good style.
The winner, womenswear's Seli Arku-Korsi, took a well-earned, triumphant skip down the runway, and his bold, printed fabrics inflated on the body and layered on top of one another was an optimistic nod to the future: more colour, bigger experimentation, and a head held high to whatever the latter half of the year may throw at us.


More like this