Beatrice Grannò on The White Lotus's Mia: ​

"

Anything could happen!"

The five best non-lead TV characters of 2022 #4: One half of the local duo that indisputably won the second series of the mega HBO show, Mia made getting everything you ever wanted look easy.
Stealing the scene in an episode of The White Lotus is no mean feat.

Both series have brought a cast of tourists with Main Character Syndrome to an idyllic resort, then let them butt heads and egos until one of them dies – literally. It's an intense set-up, one that keeps both actors and audiences on their toes as the plot and sanity of the onscreen holidaymakers unravel.

And let's not forget that any actor on the show has to compete with Jennifer Coolidge, who can seemingly turn any line (or even just a thoughtful gaze) into comedic gold. There's a reason why her character Tanya was the only one to be brought back from series one.

But that doesn't mean it's impossible to stand out as a White Lotus newbie. As the action travelled to the Sicilian coast for series two, with it came a bevy of local Italian talent, whose characters orbited the hotel's American guests with just the right amount of wit and cunning.

There's the hotel staff, of course. But the two characters who really came out on top were besties Mia and Lucia, an exceptionally talented aspiring singer and sex worker, respectively. Between them, they scheme and scam their way to getting everything they want, whether that's a job singing at the hotel or money to splurge on matching Clio Peppiatt dresses.

The actors behind this delightfully devious double act? IRL best friends Beatrice Grannò as Mia and Simona Tobasco as Lucia.

"We actually met for the first time 10 years ago, when we were auditioning for drama school in Italy," says Grannò, Zooming in from her home in Rome, as her cat scampers up the stairs in the background. Grannò eventually went to acting school in London to learn her craft, but the pair reunited a couple of years later when working on Italian series Doc – Nelle tue mani.

"And then, you know, this happened," continues Grannò, beaming. ​"Actually, Simona asked me to help her with the self tape for The White Lotus. I remember saying to her: ​'Can you imagine if this goes through?' But it felt so far away. We were dreaming about it, but we thought it was never gonna happen. So it was magical [to be able to work on it together]."

Now that series two The White Lotus has finished airing, the 29-year-old's still processing the bizarre contrast of being in one of the biggest TV shows of the year, while living in a country where it's not nearly as popular as it is in the UK and US.

"Sometimes I feel that, in my head, I'm both in Italy and America. Here in Italy, people love it, but it's not as big. I was having breakfast at a cafe this morning in Rome and there was a group of American young girls on holiday. They recognised me from The White Lotus and that was the first time [I've been approached in public]. So that was exciting!"

But with a massive HBO show on her CV and a singing voice sweet enough to warm even the coldest hearts at The White Lotus, this is surely just the beginning for Grannò. For now, though, we're raising a glass to Mia's triumph as a lobby-scrounger-turned-headline-singer, with Beatrice Grannò conducting the performance of lifetime. Salute!

Congratulations on an incredible series of The White Lotus, Beatrice. How did you get the part?

I first got the self-tape [request] and I spent literally a whole day working on it with a group of friends. Mike White asked for three very short scenes and one song, The Best Things in Life Are Free, so I learned that on the piano. Then Mike arrived in Italy and he picked the actresses he wanted to meet in person. I went to the second audition and it was actually very quick, like 10 minutes. Mike really knew what he wanted. Then two days later, my agent called me saying that HBO and Mike were interested in having me in the show. One week later, I was already in Taormina, Sicily. So it was very, very quick.

What was it like working on an English language project compared to other shows you've been on?

English is the language that I learned to act in, so I felt like I was going back to school! And also, I feel sometimes that, in Italy, actors tend to be very heady about things – they think a lot about what they're doing in a way that sometimes blocks the performance. I find that the international approach is much more direct, much more practical. I remember watching Aubrey Plaza acting and seeing her [look] like she was doing nothing but everything at the same time. That was very fascinating. It was the same with Meghann Fahy playing Daphne. That was inspiring for me, because as an actress I tend to do a lot sometimes!

Was there anyone on the cast that you were particularly excited to work with?

Pretty much everyone! I was always a fan of Aubrey Plaza. I love Michael Imperioli and F. Murray Abraham. I was very excited to work with Mike White. But also, I was very excited to work with Simona. She's one of my best friends and we arrived on set together. I was just excited to share this experience with her. It was so beautiful to be able to work with these people. Sometimes, I felt pressure that I had to live up to that level. But you know, in the end it went well!

What was the funniest thing that happened while filming?

In episode three, there's a scene where [Mia, Lucia, Ethan and Cameron] do drugs and get drunk by the pool. Mike told us what was going to happen in that scene and we just played with it. We literally went so crazy to a point that it didn't make any sense. We were screaming and shouting. At one point, I remember Simona jumping in my arms and then I fell down. Will [Sharpe, who plays Ethan] was jumping from one sunbed to another, and then in the swimming pool and Simona went after him.

We had so much fun because when you have this moment of freedom, you just make anything happen. And you've got so much adrenaline that anything could happen. You end up doing crazy things, but sometimes you snap out of it and see yourself from outside. I remember laughing and thinking: ​"What are we doing? Is this how we party? Because this is crazy!"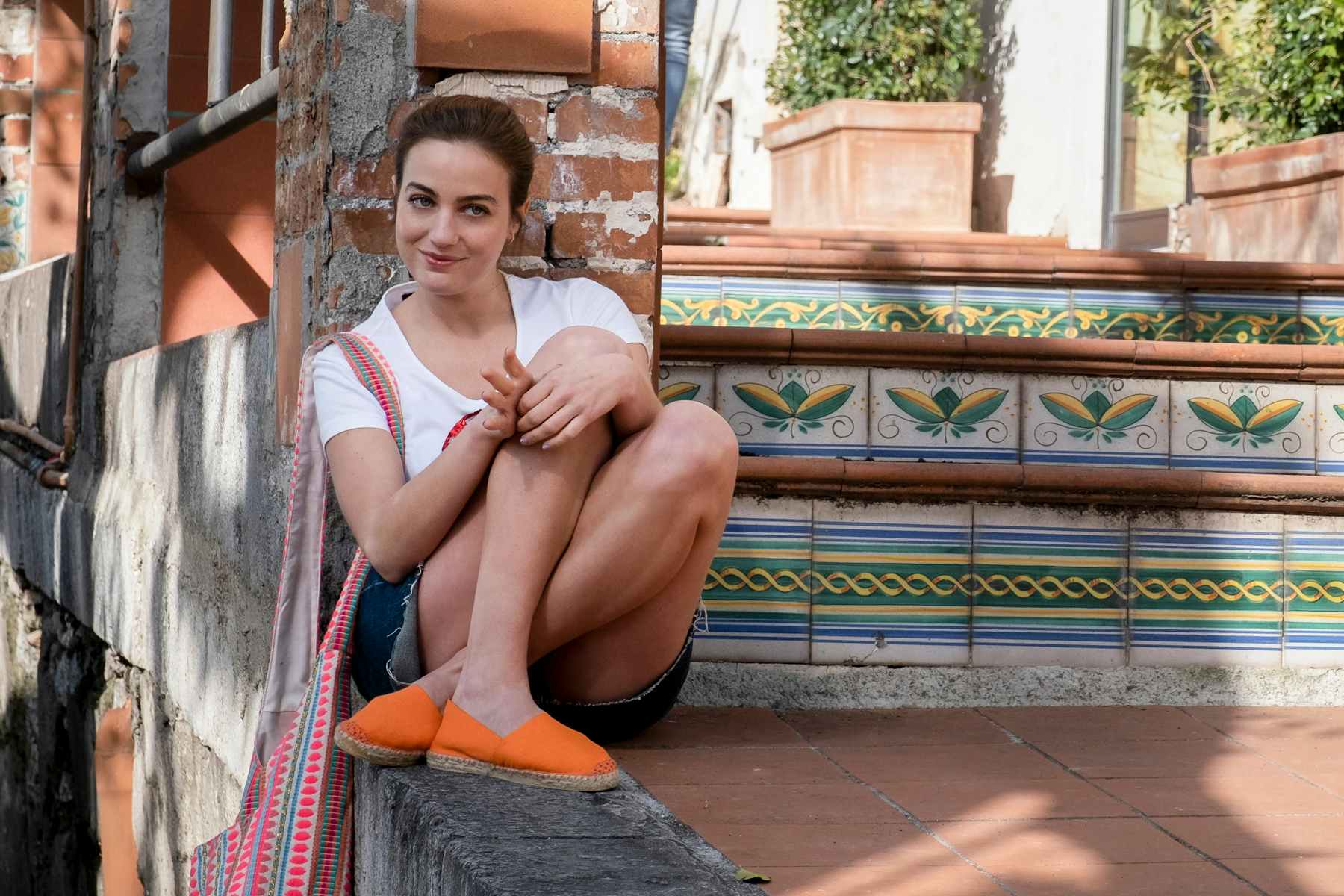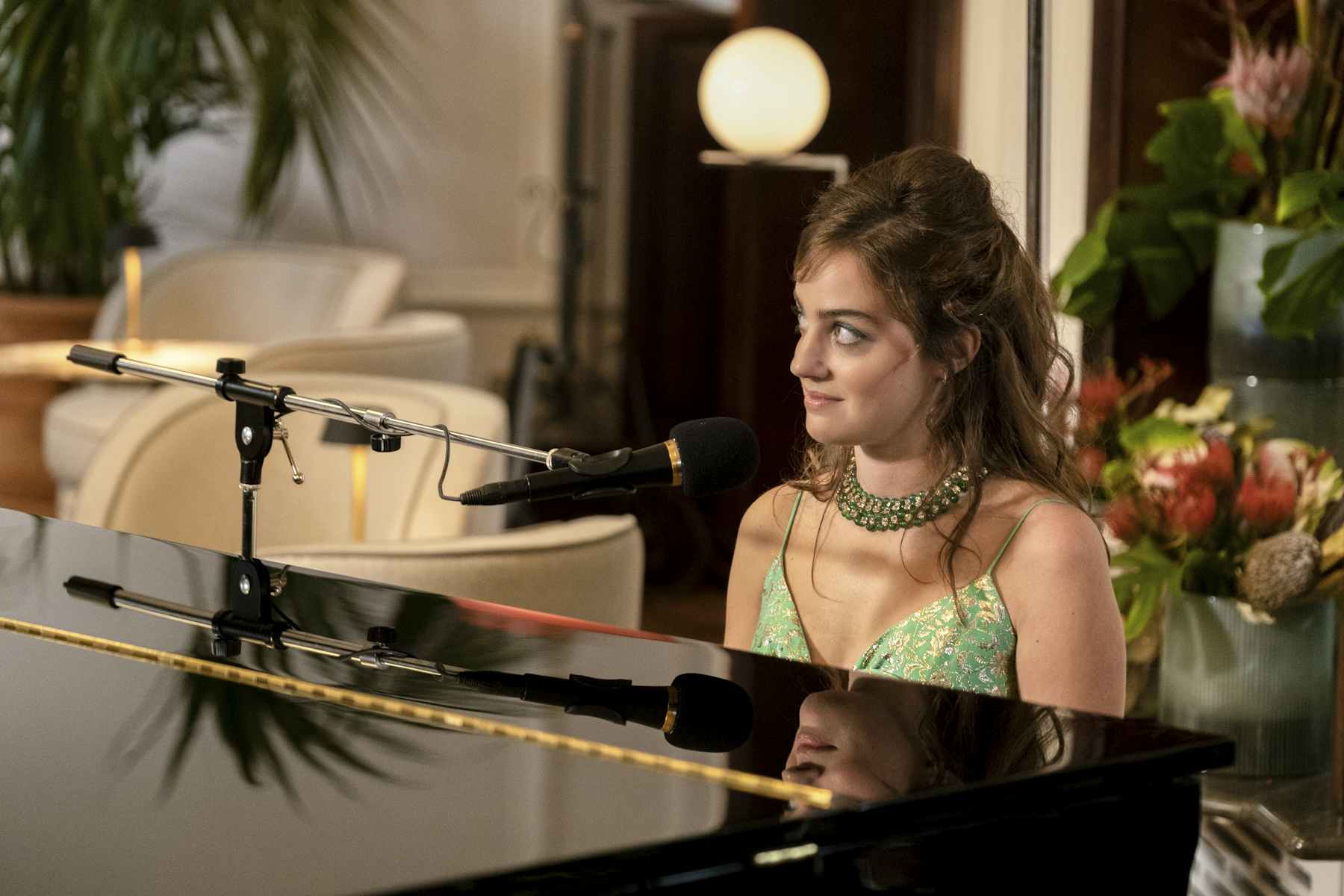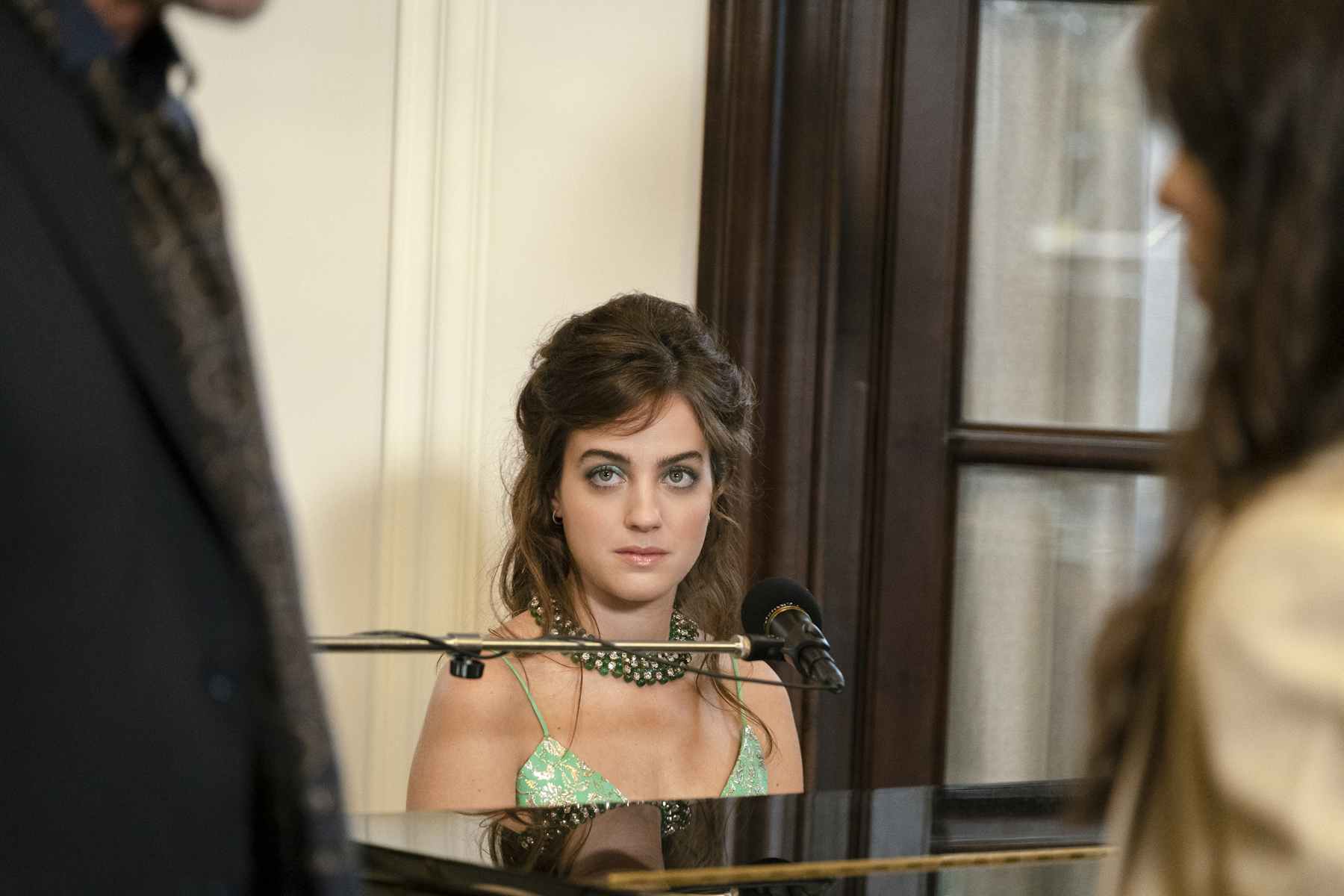 Apart from Mia, who was your other favourite character on the show?

I love Albie and how Adam [DiMarco] portrays his character. It's so believable. But it's hard to pick. Harper by Aubrey Plaza – I really empathise with her character. I relate a lot with that kind of sense of always confronting your life with others. I found that fascinating.

Jennifer Coolidge's character Tanya returned for series two. Do you think Mia could pop up again in a later series of The White Lotus?

Well, I can't say that, otherwise I'm going to spoil it! It depends, anything can happen. You'll see…

Does Jennifer have Main Character Syndrome in real life?

No! She's definitely a nice person and down-to-earth. I mean, she's a dreamer, she lives in her world. She's very sweet and elegant, but she's very open to other people. She's a wonderful human being. When I met her the first time, I thought [she might be a] diva, but she's literally the opposite.

How has the response to the show changed your life, both personally and professionally?

I think it's too soon to say, but I feel like I'm getting much more interest from the industry. But it's all up in the air. Now, I feel much more confident, because working on this show was hard work and I think it was very good for me. I feel like if I go onto another set now, I've got something more with me in terms of acting. Right now, I just feel I've never had all this attention from a place that wasn't Italy. But I just need to wait and see what happens. You know, just go with the flow.

As you enter the festive period and look back, how are you going to celebrate your amazing year?

I want to work on feeling proud of everything that I do. Sometimes when you work, you're so into the swing of things that you forget and then you miss good moments. So for the new year, I want to give importance to what I do and take it slower. I want to do everything at once, but I want to also just have a moment of peace. How am I going to celebrate? I don't know! I'm not really good with celebrating because it's something that you should plan and I'm so disorganised. So sometimes I just go out for a walk and I'm celebrating for some reason. But if I have a drink with my friends to celebrate I feel I don't feel anything.

What's next for you in 2023?

I really hope that I will be able to make my album and make it how I want it to sound. Right now I'm working on it a lot and I'm still looking for the perfect sound. I know how I want it, but it's so hard to get there! It's Italian folk – very intimate music. I also really hope that I will be able to work on other international shows and be able to act in English, to expand my career in other projects, not just in Italy.

The White Lotus is streaming on NOW. Altogether now: ​"When the moon hits your eye like a big pizza pie, that's amore…"


More like this