Caffs Not Cafes finds the magic in London's old school joints
Since 2019, writer Isaac Rangaswami has been documenting London's greatest caffs in homage to the food, interiors and wholesome comfort provided by local communities in all corners of the city.

When Isaac Rangaswami walks into a London caff – the greasy spoon type – he notices little things about them that might otherwise fly under the radar. In 2019, he decided it was time to show off his findings, which led to @caffs_not_cafes, an Instagram page Rangaswami lovingly runs alongside his copywriting day job.
The page functions as a hub of London's best local eateries and their delicious dishes, celebrating these spots in all their day-to-day glory. Many of them have distinct shopfronts, too, which 30-year-old Rangaswami never fails to point out, often via poetic captions about the history of hot dogs, old school cash registers or musings over what a chip shop might say if it could talk.
"I really enjoy wandering around different parts of London and taking photos of old things on my phone," Rangaswami says. ​"Having a point A and point B, like an old caff to go and check out, stops the wandering from becoming too aimless." He recognises that a lot of these businesses are under threat, but encourages punters to seek them out instead of lamenting the ones that have sadly closed.
"I think there's a bit of a myth that they've all been wiped out when the reality is that there are dozens of these wonderful living museums out there, which only cost the price of a cup of tea to visit," he adds. In some ways, Rangaswami is an alternative historian of London, honing in on institutions that are already in plain sight rather than digging for so-called hidden gems.
"What originally drew me to old caffs was their extraordinary signs and incredible period interiors, with their fixed seating, wood-panelled walls, ornate ceramic tiles, antique water boilers and so many other fantastic things," Rangaswami says. ​"Even the bottles of ketchup and brown sauce can be decades old, which I think is astonishing." But his fascination doesn't begin and end with the architectural design of these places – there's plenty of tasty, affordable food on offer, too.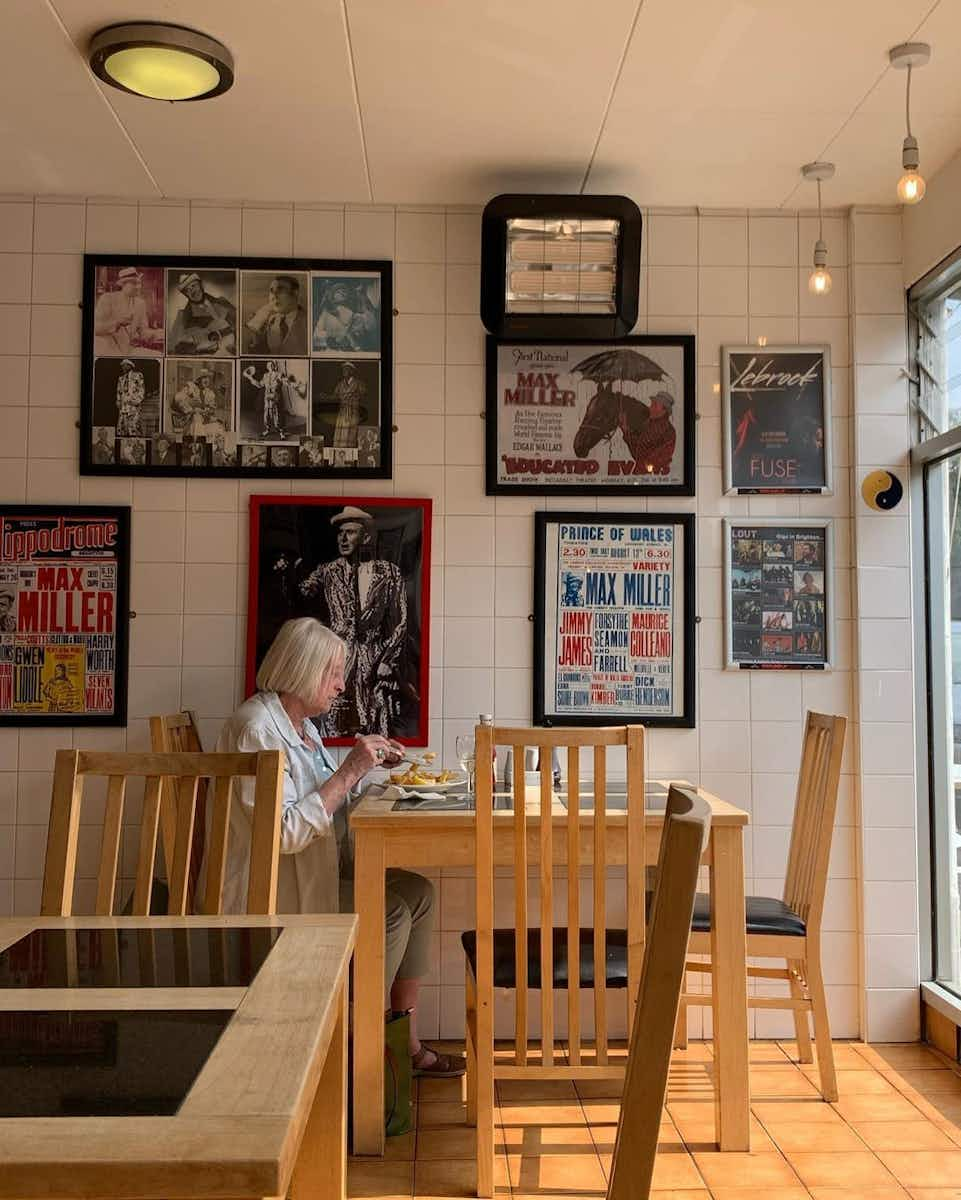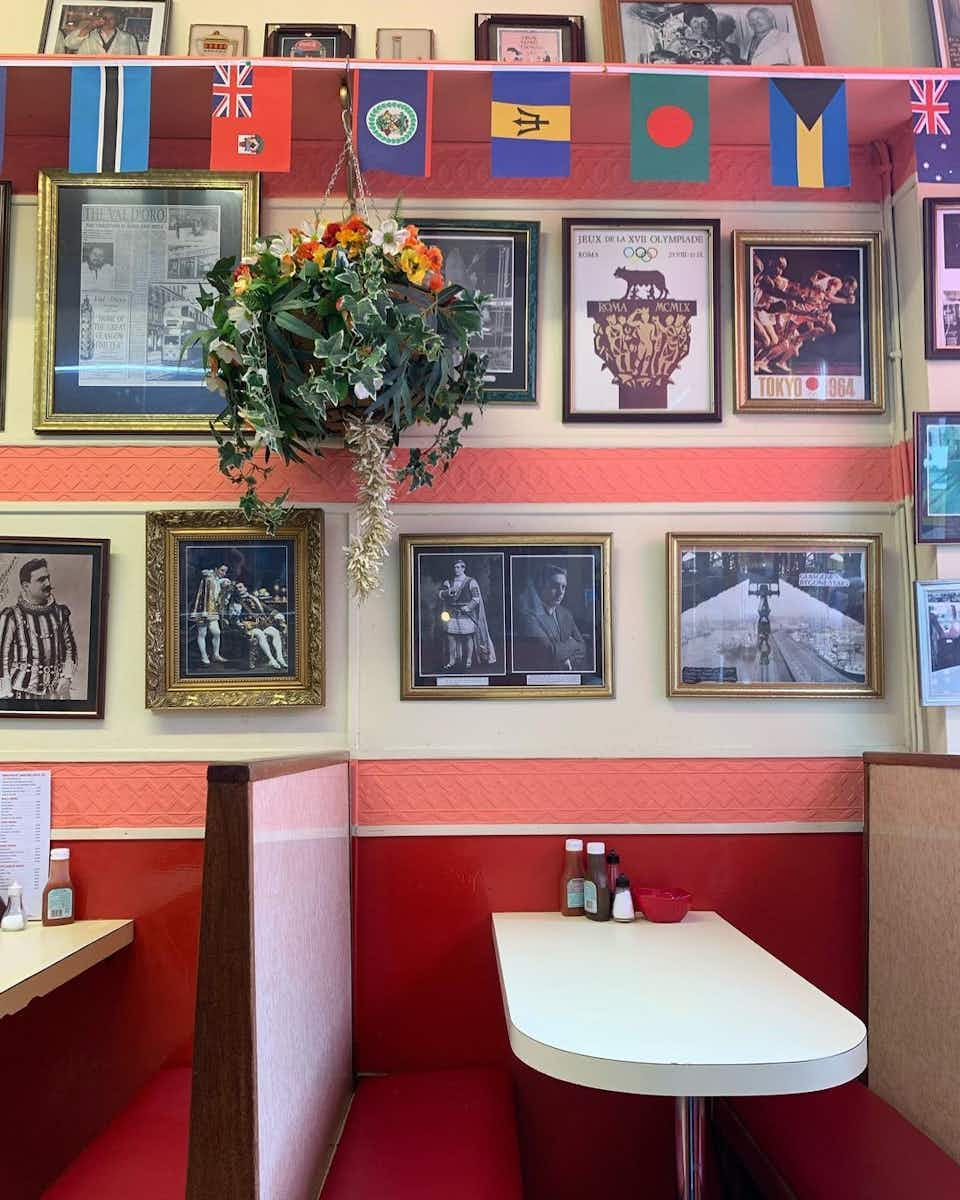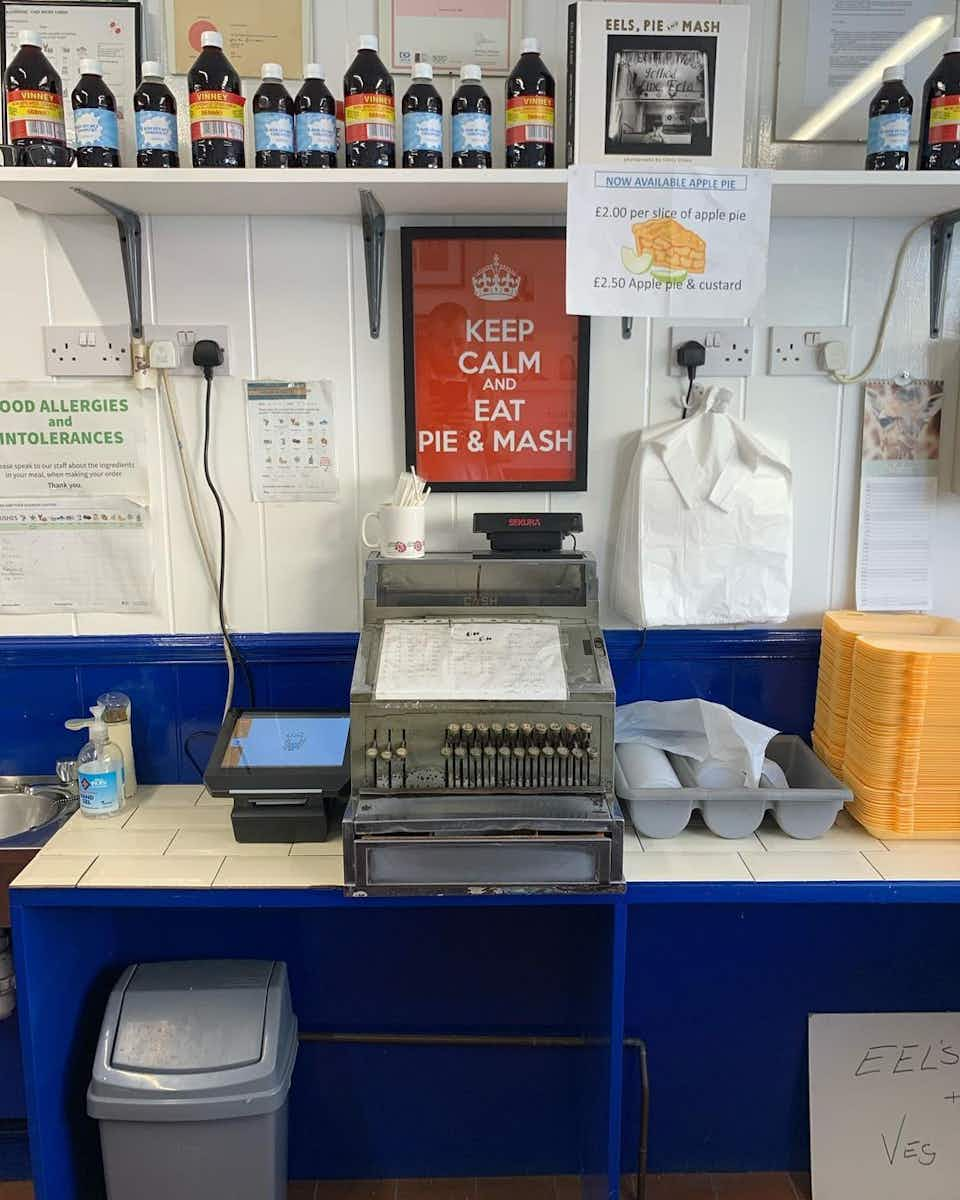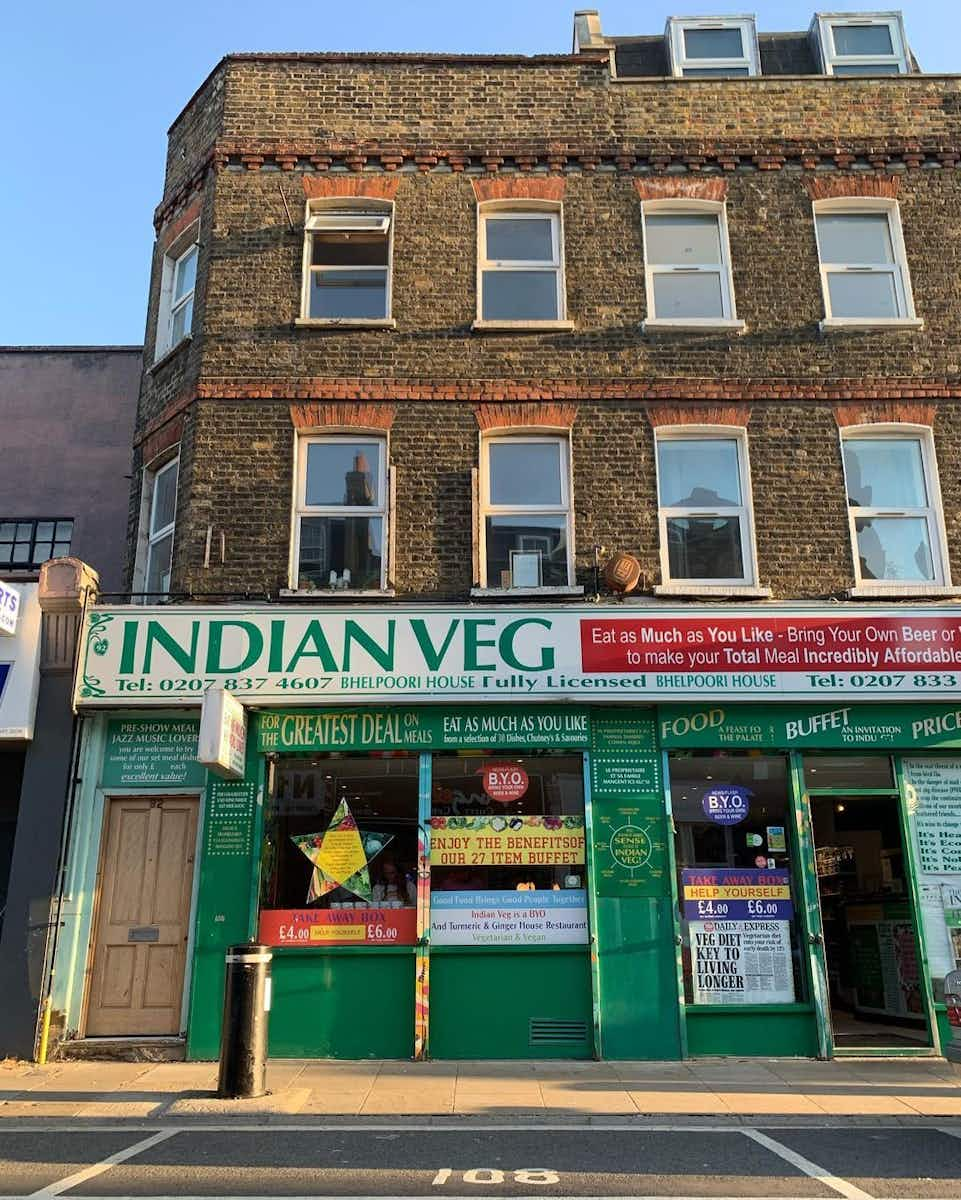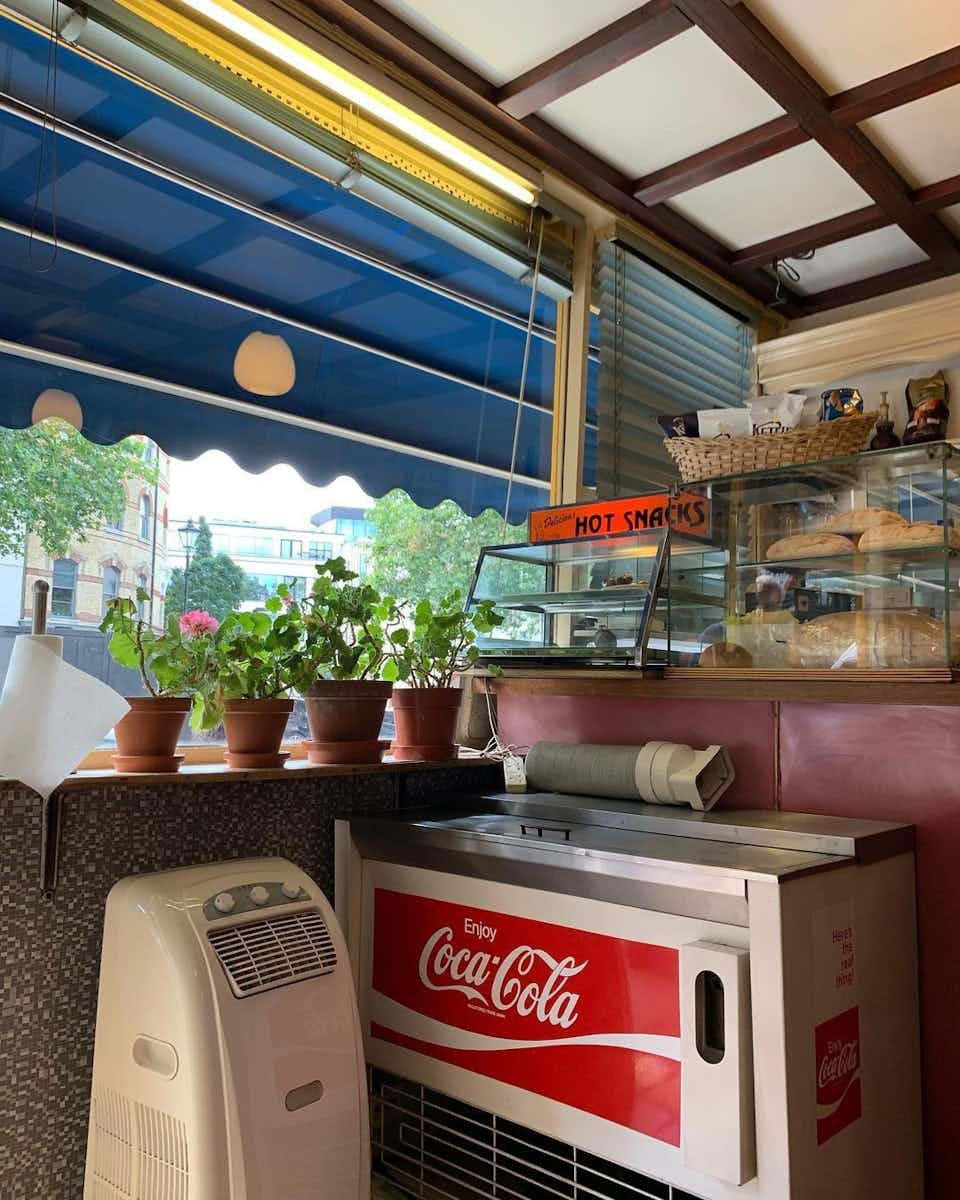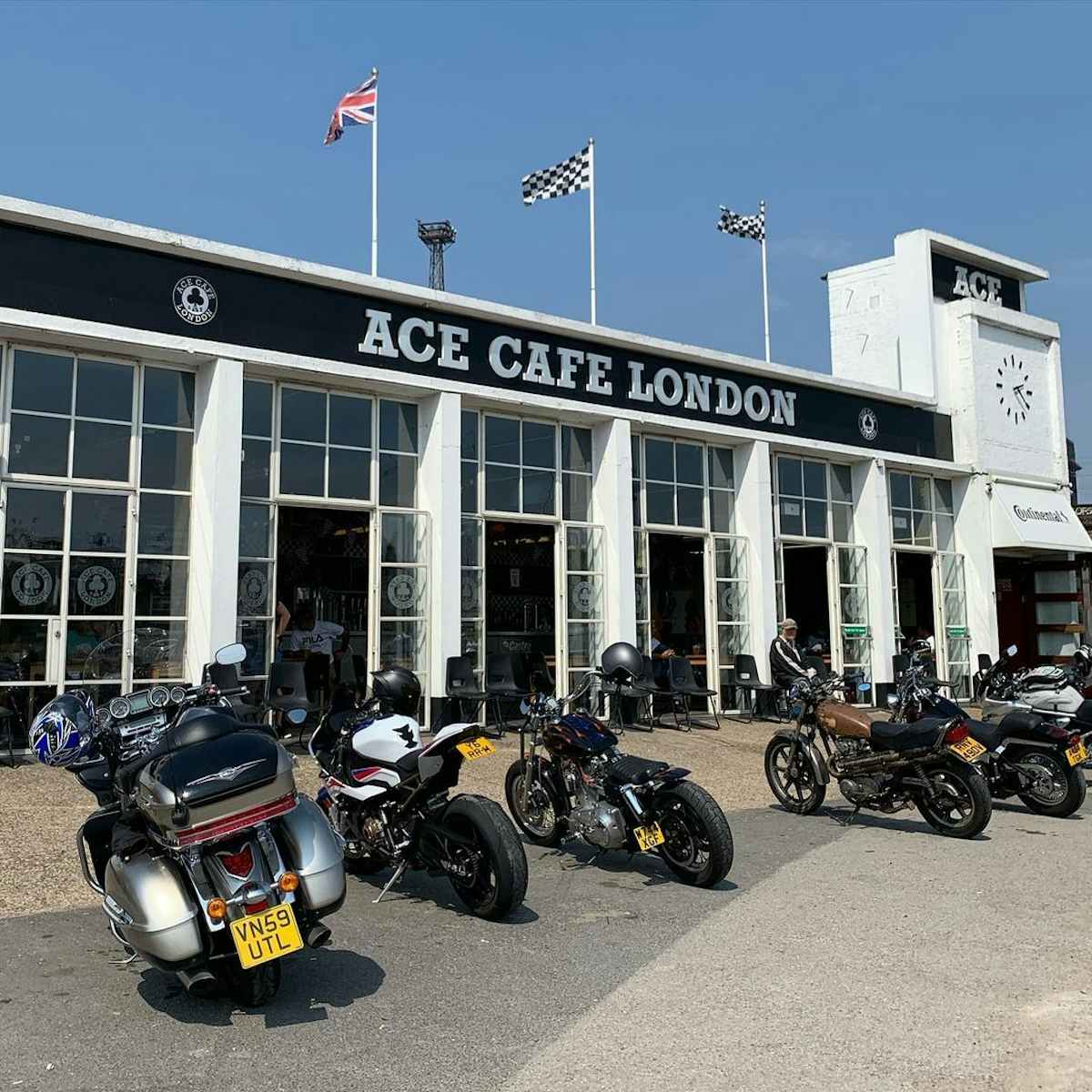 Alongside ​"magical interiors", Rangaswami describes ​"utilitarian comfort food" and uniquely British delicacies like corned beef, fried bread, liver and onions, burger van-style burgers and the three types of fried pork you might find in a fry-up as integral to the heart and soul of a proper London caff. Other markers include, but aren't limited to, ​"a sign as old as a dinosaur fossil which sends you back in time. And strong tea."
It all started with Rock Steady Eddie's in Camberwell, South London, which Rangaswami credits as the catalyst for his love affair with other local joints. Open since 1989, it features 1950s-style leatherette booths and memorabilia inspired by the sitcom Happy Days. "[It's] at the foot of Denmark Hill, where two of London's biggest psychiatric and emergency hospitals are," Rangaswami says. ​"People spend all day in there without getting moved along, so it's a real safe haven for all the walks of Camberwell life that pass by."
Over the last few years, Rangaswami reckons he's been to over 100 caffs. Lately, though, he's been digging around bakeries, chip shops, Indian and Chinese restaurants to satisfy his historical hunger. Funnily enough, he also runs a separate Instagram account that predates Caffs and documents London's many stink pipes, or ​"ornate Victorian sewer ventilation pipes, for the uninitiated," as he describes them. Does he draw any parallels between the two?
"You could just about get away with saying stink pipes and caffs are similar, in that they're both really old, beautiful and hiding in plain sight," he says. ​"Most Londoners probably have a 150-year-old stink pipe or a caff very near where they live." Though old caffs are a bit more universally appealing than stink pipes, Rangaswami brings these otherwise mundane metal pipes to life in his own special way and makes them feel pretty impressive.
The point is, in areas both familiar and unfamiliar, there's always a bit of comfort around the corner. Caffs, in their own way, are mini galleries of culture and pillars of their communities. And that's what Rangaswami's page is all about.
"I hope people get inspired to wander around their neighbourhood, but also get trains and buses to other areas, where they stumble across something they love," he says. ​"I'd be over the moon if it's a caff, but I'd be just as thrilled if it's another place with a similar spirit, whether it's a chip shop, a newsagent, a burger van, a bagel shop, a takeaway of any cuisine or something else entirely."
A toast to London's many caffs and beyond.

Some of London's most classic caffs, according to Caffs Not Cafes:
Alpino — Angel
Mario's — Kentish Town
The Electric Cafe — West Norwood
E Pellici — Bethnal Green
Franks — Hammersmith
Regency Cafe — Pimlico
River Cafe — Putney
Scotti's Snack Bar — Clerkenwell


More like this