Black queer stories as told by Villa Lena's artists-in-residence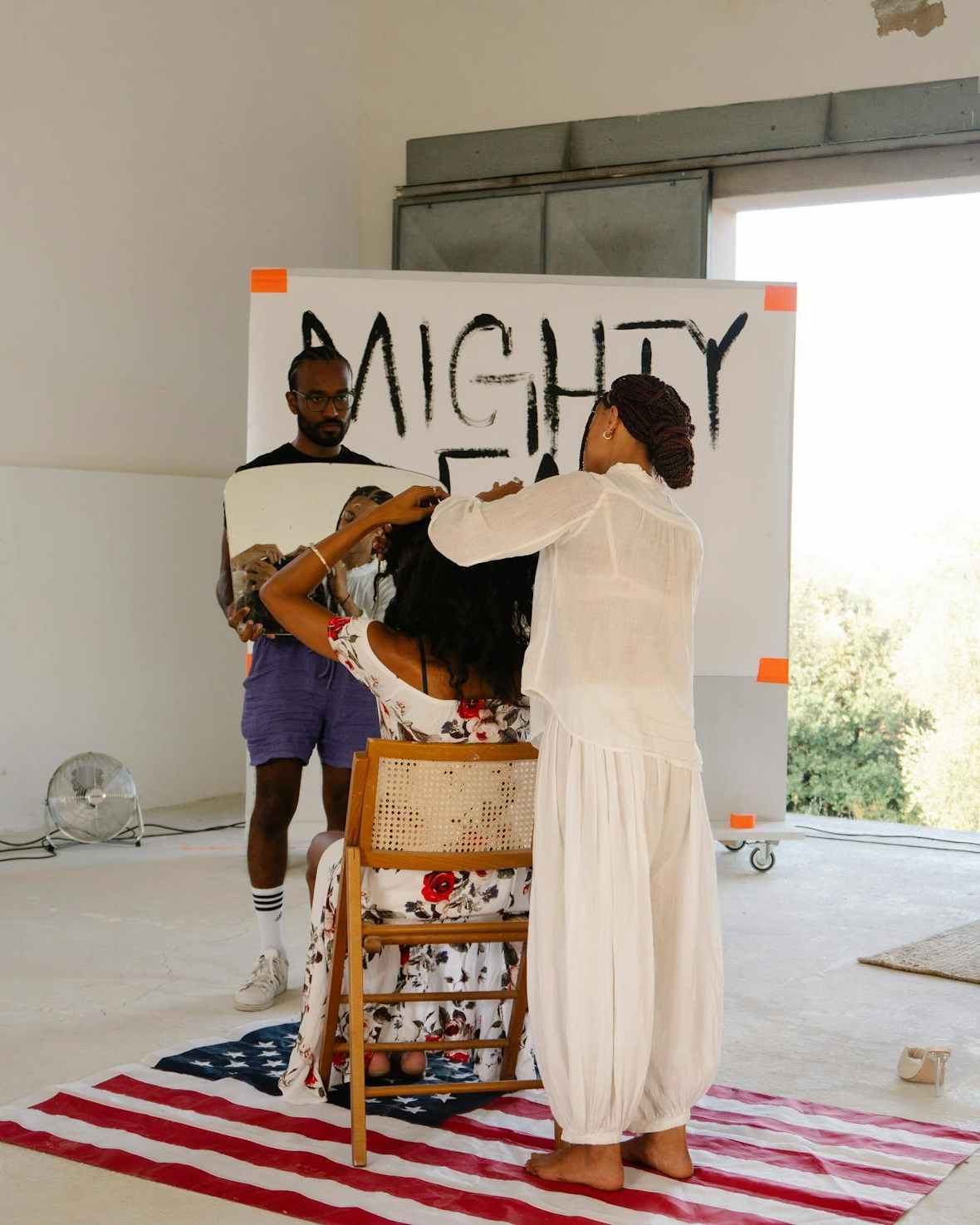 This year marks the third iteration of the MQBMBQ (My Queer Blackness, My Black Queerness) residencies at the Tuscan retreat, the hottest place to work as an artist over the summer – literally.

Last month Villa Lena, the fancy 19th century retreat planted in the rolling hills of Tuscany, held its annual artist residency programme in collaboration with MQBMBQ (My Queer Blackness, My Black Queerness). The ongoing project is dedicated to exploring all the richness of queer Black identities, kicking things off this year with a series of artist residencies over four weeks in July.
With hundreds of artists applying for the residency each year, bagging yourself a spot is no small feat. This year, the lucky line-up included Brooklyn-based performance artist Ms. Z Tye, Chicago writer Camille Bacon and New York musician Jordan Boucicaut, who all had immersed themselves in Villa Lena's lively dinners, Italian hospitality and creative workshops. Oh so favolosa.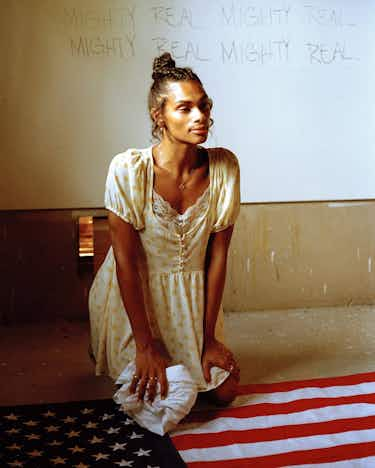 Describe your practice in three words…
Therapeutic, spiritual, communal.
What's been the most memorable moment from your stay at Villa Lena this year?
Collaborating with other artists and eating meals together formed an unexpected intimacy between us. This fellowship created a safety net that allowed me to find new pockets in my practice. Surrendering to these new endeavours pushed me outside of my comfort zone, which I believe to be a very healthy thing as an artist.
What do you hope to communicate through the work you created there?
For years, I worked in solitude. Now, I'm interested in cultivating a feeling of unity and seeking different perspectives and experiences. The feeling of camaraderie holds so much importance not only in my practice, but also within day to day survival for me.
What is the best thing about being a Black queer artist?
It feels so unconventional to be Black and queer. No one really knows how to handle us because Blackness and queerness have so many layers… I enjoy riding the wave of the unknown.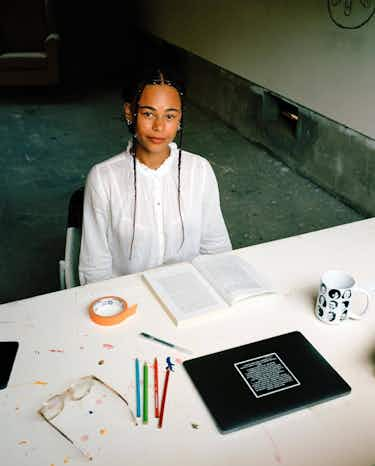 Describe your practice in three words…
Speculative, evocative and syncretic.
What was the best thing about this year's Villa Lena residency?
Debating over our favourite olives and exchanging stories about our love lives with the ease that comes with sitting with people you don't feel you need to explain yourself to.
What is the best thing about being a Black queer artist?
The world we have inherited is not enough. To be a Black queer artist, at its best, is to embody and express the boundless imagination needed to [imagine] a world that we can all inhabit with ease. We are incredibly powerful.
When did you start making art and how have you evolved since then?
I began actively writing and publishing art criticism about a year-and-a-half ago. Since then, I've come to understand that the potency of my work has a direct relationship to [the way in which] I am able to emotionally and intimately inhabit the ordinary moments in my life.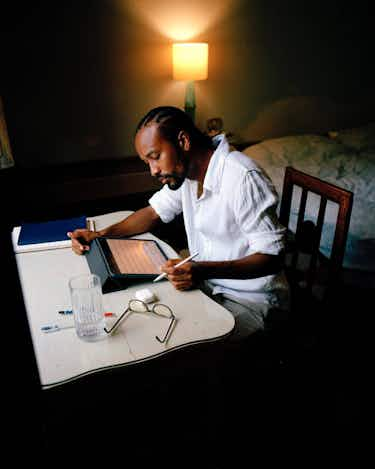 Describe your practice in three words…
Intense, meditative, vibes.
What's the best thing about being a Black queer artist?
Black queer people are lit because we have to go through so much to exist. We carry that sense of unique triumph and allow it to shine. When you see Black queer artists in their element, it's so special because [of] the limits that must be breached [in order] to express the depth of our hearts and experiences authentically and honestly.
How have you progressed creatively since you started making art?
I was 10-years-old when I wrote my first piece of music. It was lost, regrettably, but in the following years, I tried getting ​"good". Then in college, I tried getting ​"original". Now, I'm just trying to be honest, authentic, and in service to others.
What was your favourite moment from this year's Villa Lena residency?
The dinners. There's something special about eating farm to table. And the food is a lot better here than in the States.

More like this