Cakes are getting experimental, ugly and chaotic. Why?
Just like fashion, baked goods are rejecting ultra-polished aesthetics for a messier look. We speak to the bakers behind these dark, feral creations to investigate the rise of curated culinary chaos.

Concrete-coloured icing, slimy seeds as decorations, a muddy, moss-textured base: it seems cakes on Instagram these days are embracing curated chaos. A rejection of traditional smooth white icing, lavish script lettering and delicate piping, baked goods are seemingly entering their ugly phase. Artistic and messy cake accounts like Hoe Cakes, Cakes 4 Sport, Rust Cakes and Cracked Bolos are raking in commissions. But do these more experimental designs mean that we're finally accepting cakes as art in their own right? Or is it a passing fad riding on the back of our obsession with shitposting?
Over the past couple of years, the dominant Instagram aesthetic has shifted. From painstakingly-edited, ultra-curated feeds to photo dumps of blurry nights out and uninviting food close-ups, the change has been so widespread that even wealthy celebs like Dua Lipa and Bella Hadid are posting messy candid photos. This unorthodox aesthetic, it seems, has even bled into the food world. Gen Z, as a popular meme goes, post zoomed-in, unappetising photos of their meals instead of the eagle-eyed, boastful shot now known as the millennial food snap.

With the anti-influencer aesthetic in full swing – Kim Kardashian is now over-filtering and adding grain to her photos – cake artists seem to be similarly throwing caution to the wind. There are wilting flower cakes, ​"iridescent but sinister" wedding cakes, black bean-shaped floral cakes, beheaded ET cakes, slimy jelly cakes, lopsided cakes and cakes that look like a kid's alien-themed science experiment. These businesses are popping up across the world, with popular disorderly cake accounts based in Berlin, New York, Portugal, London and Taipei.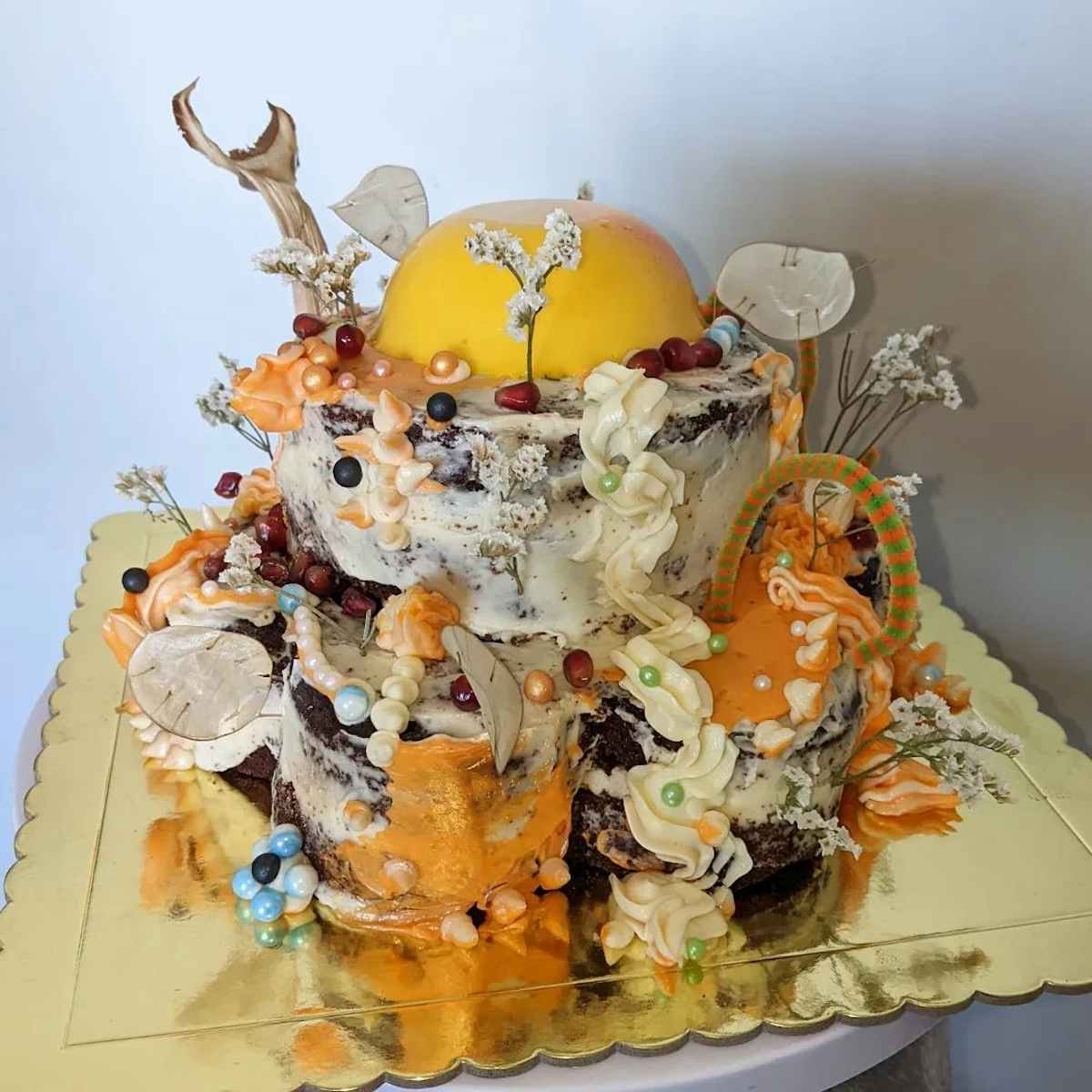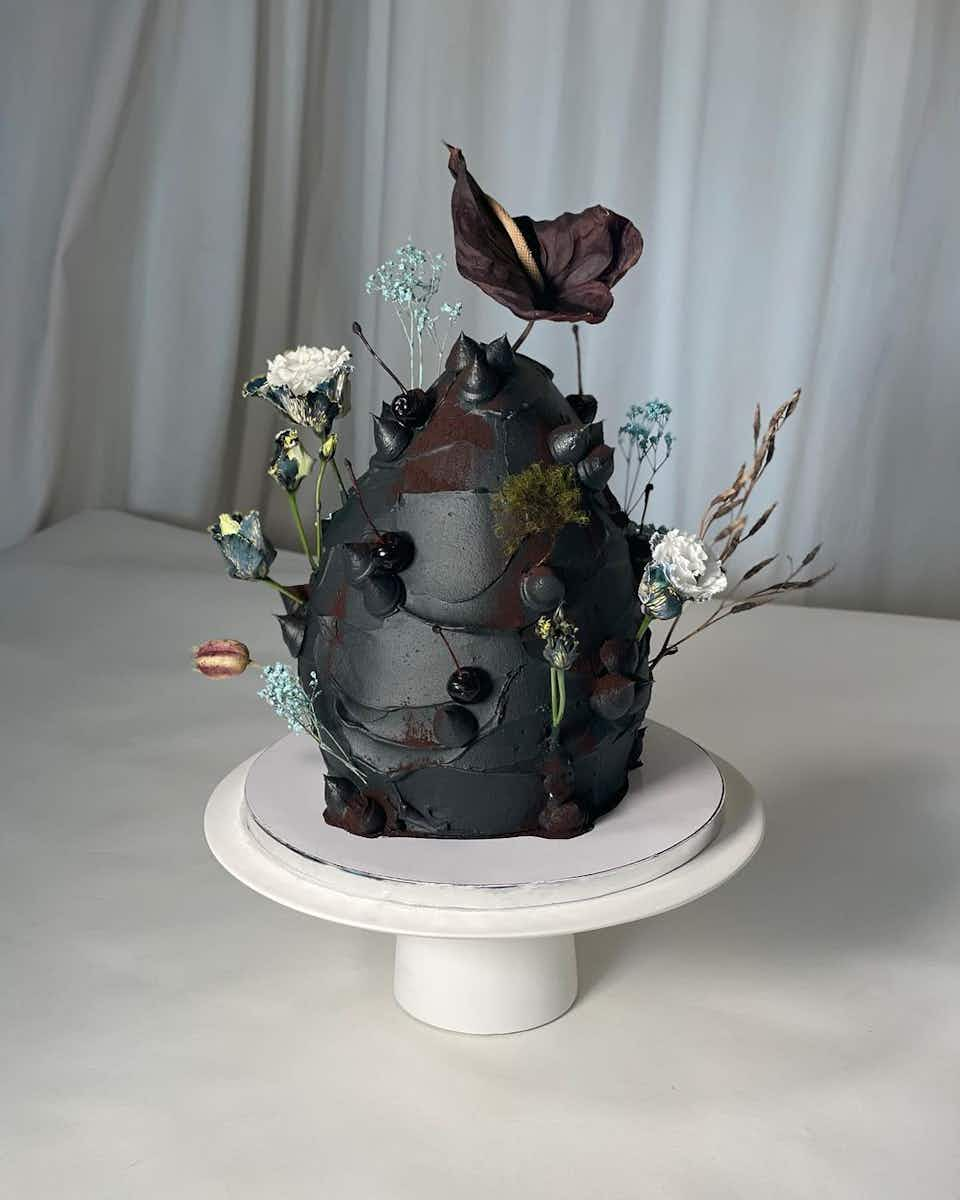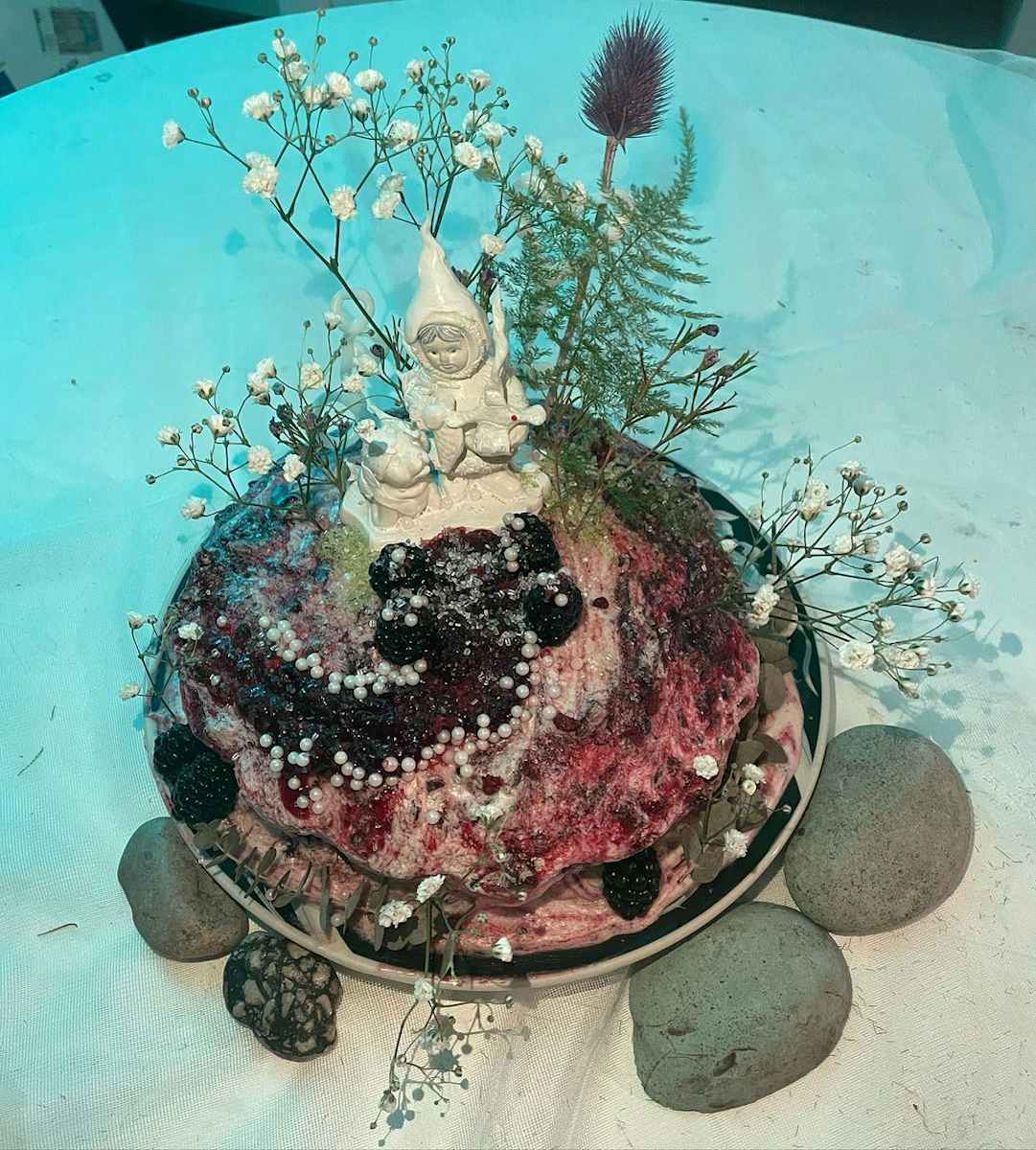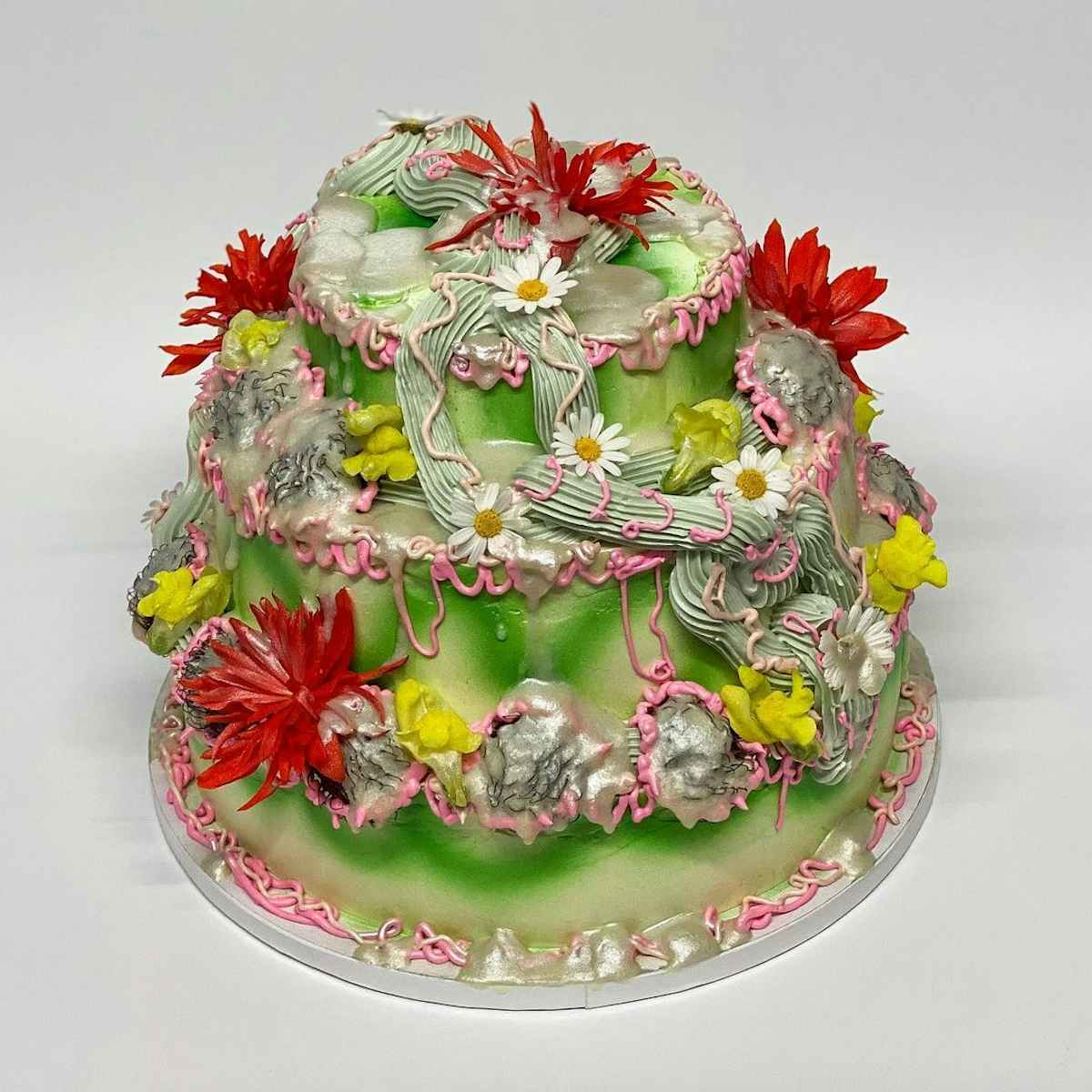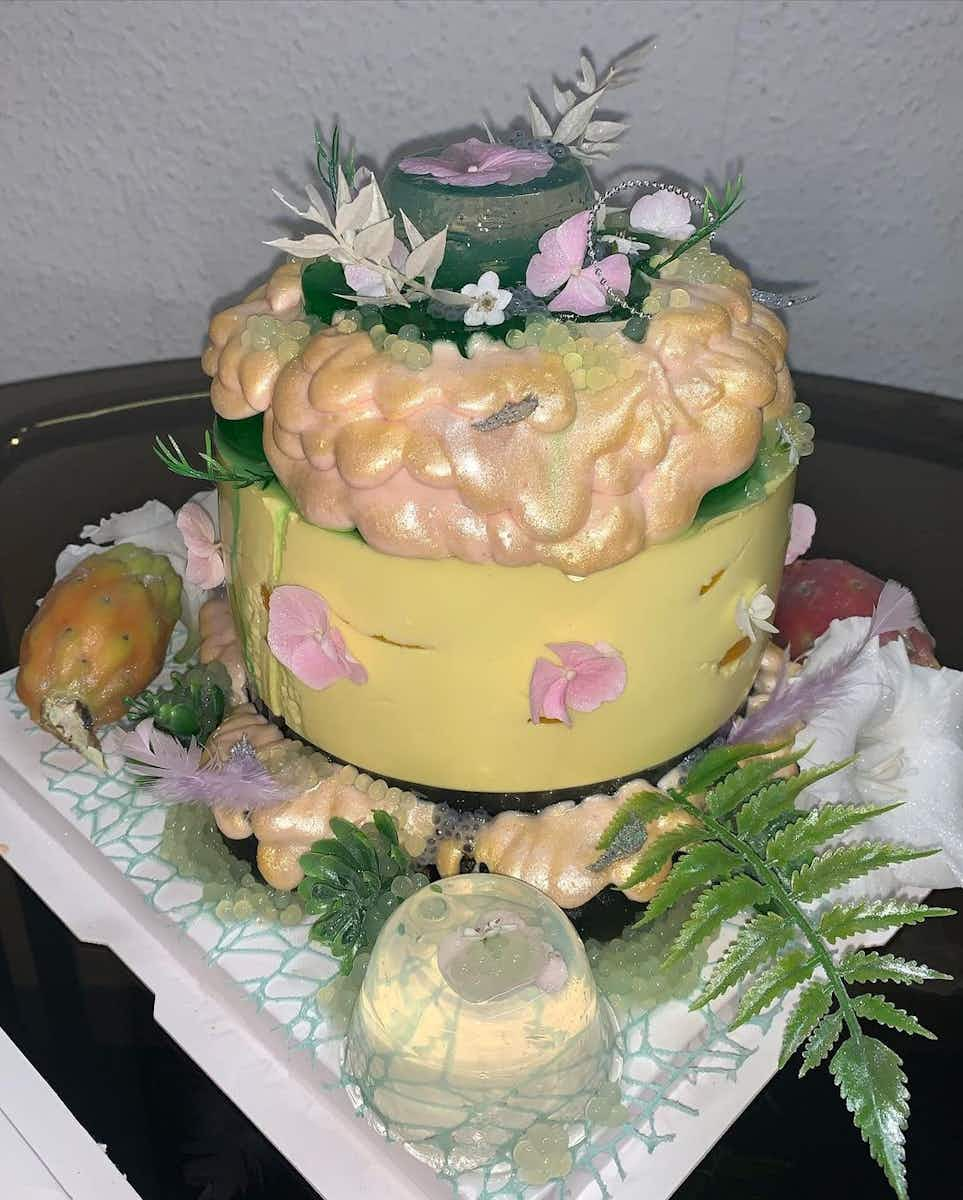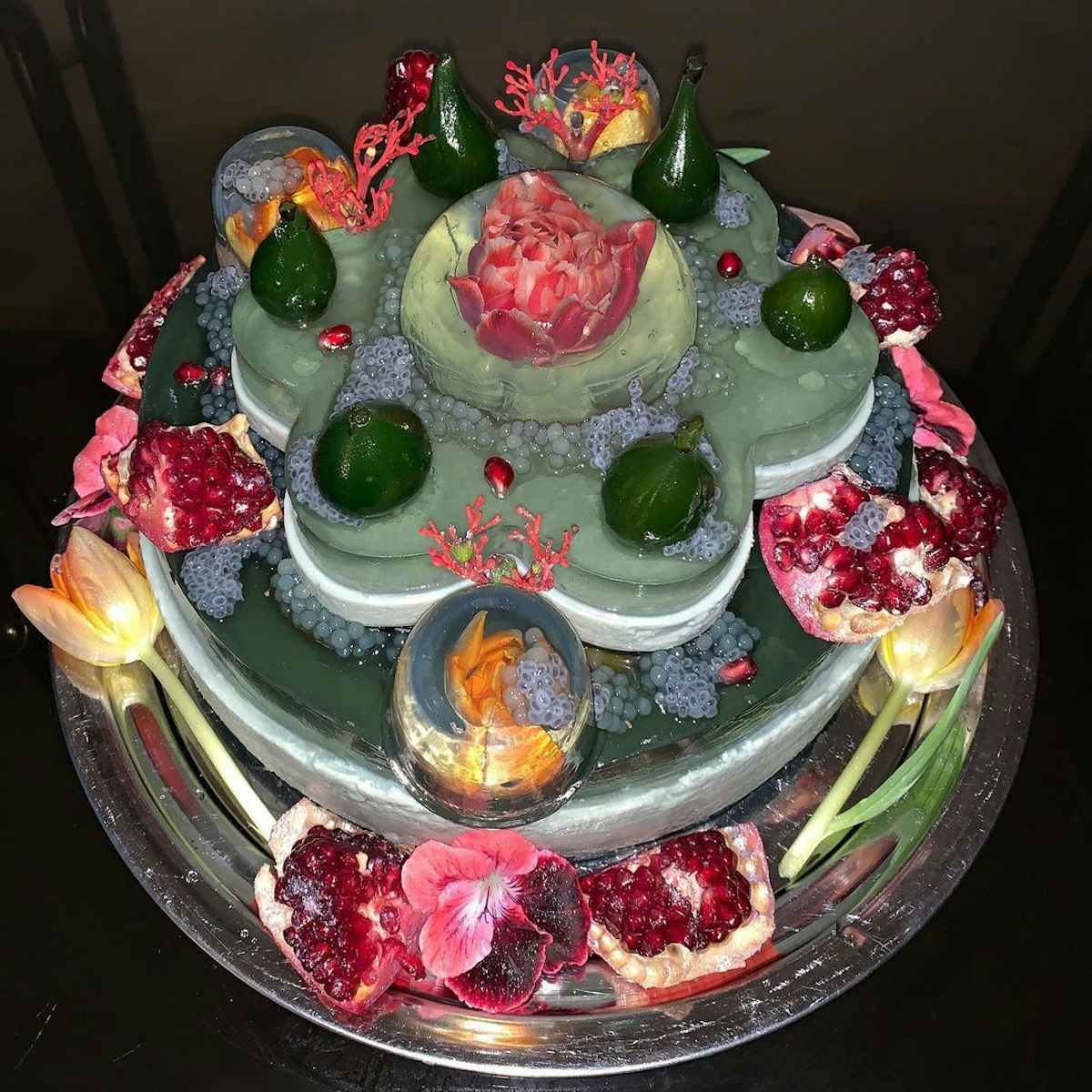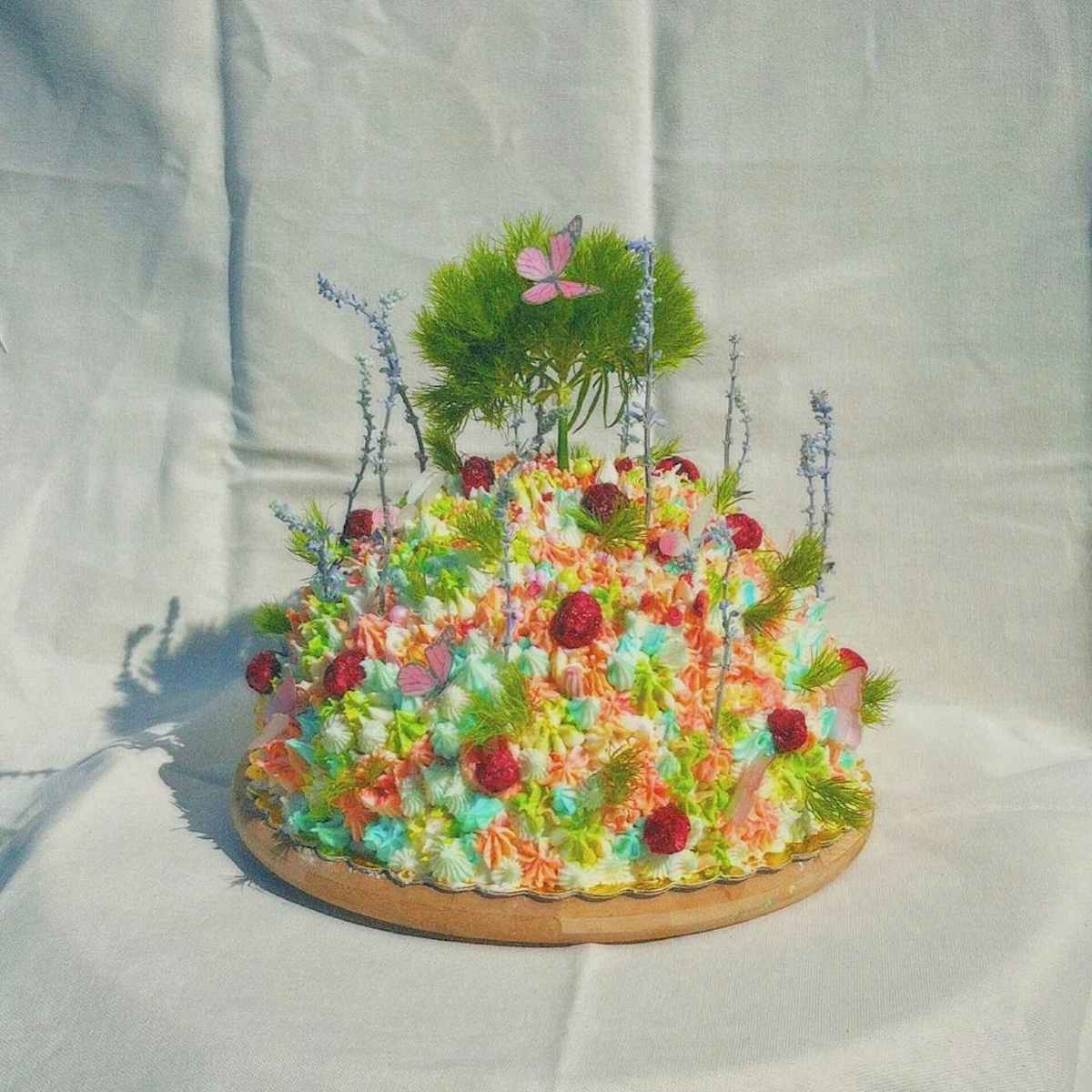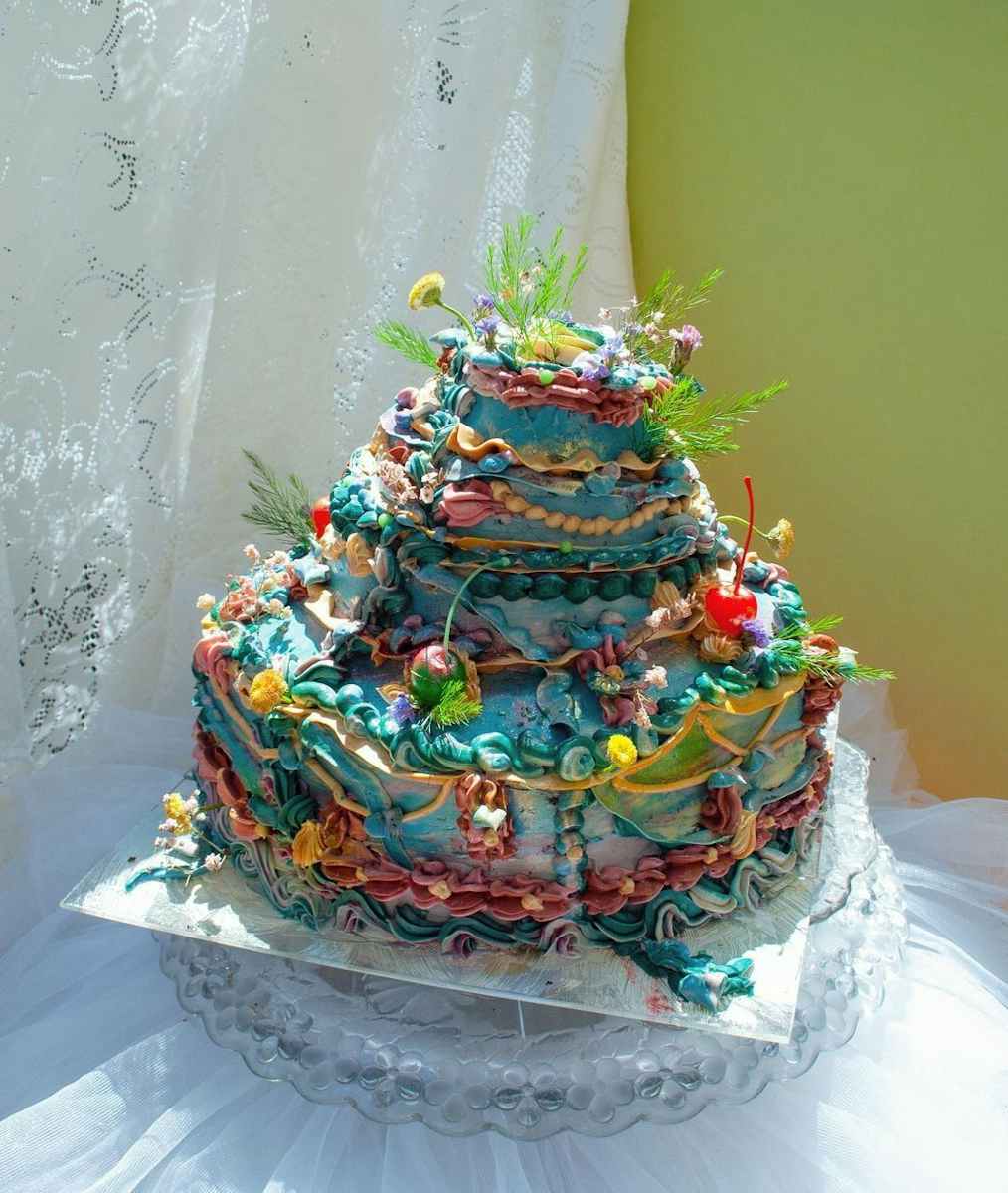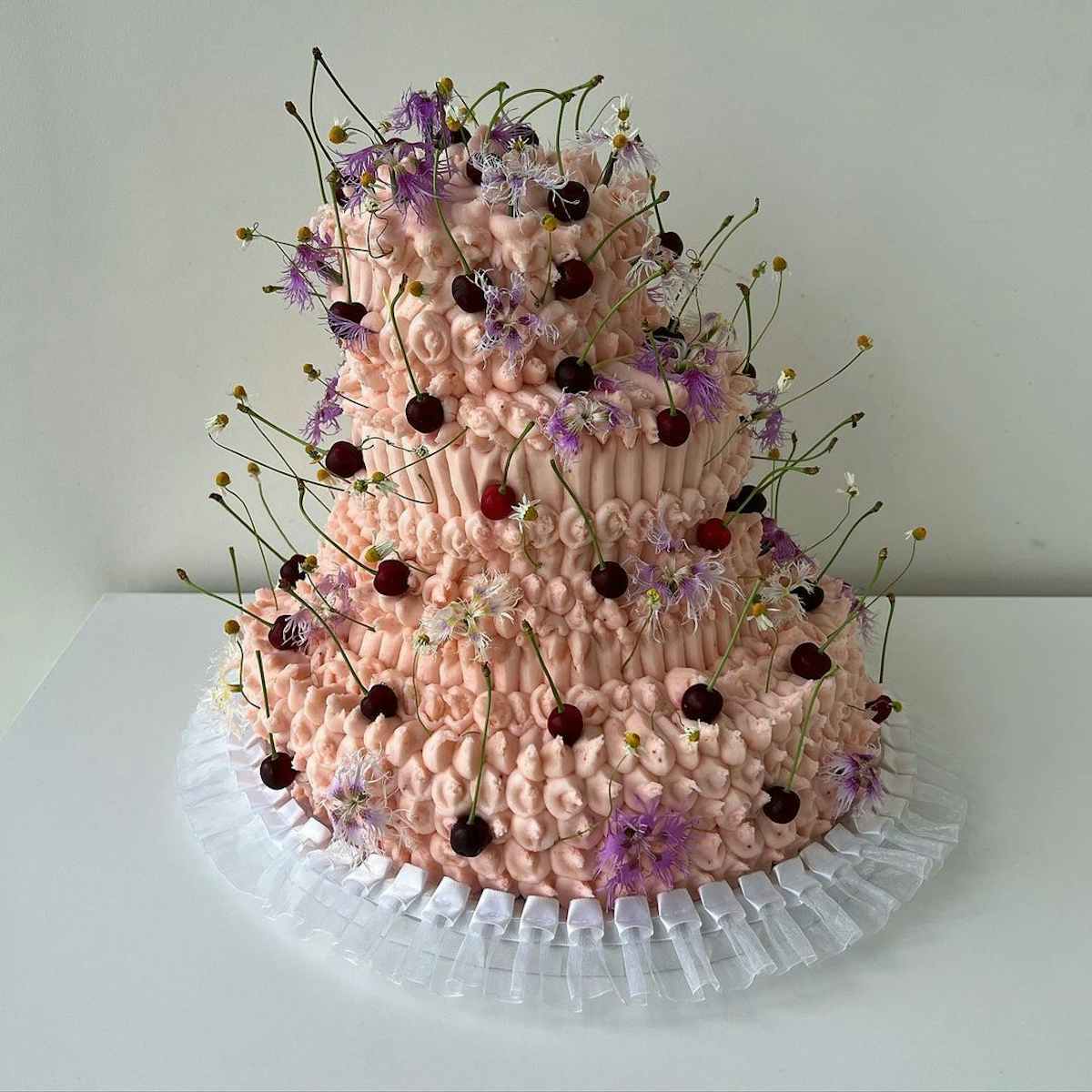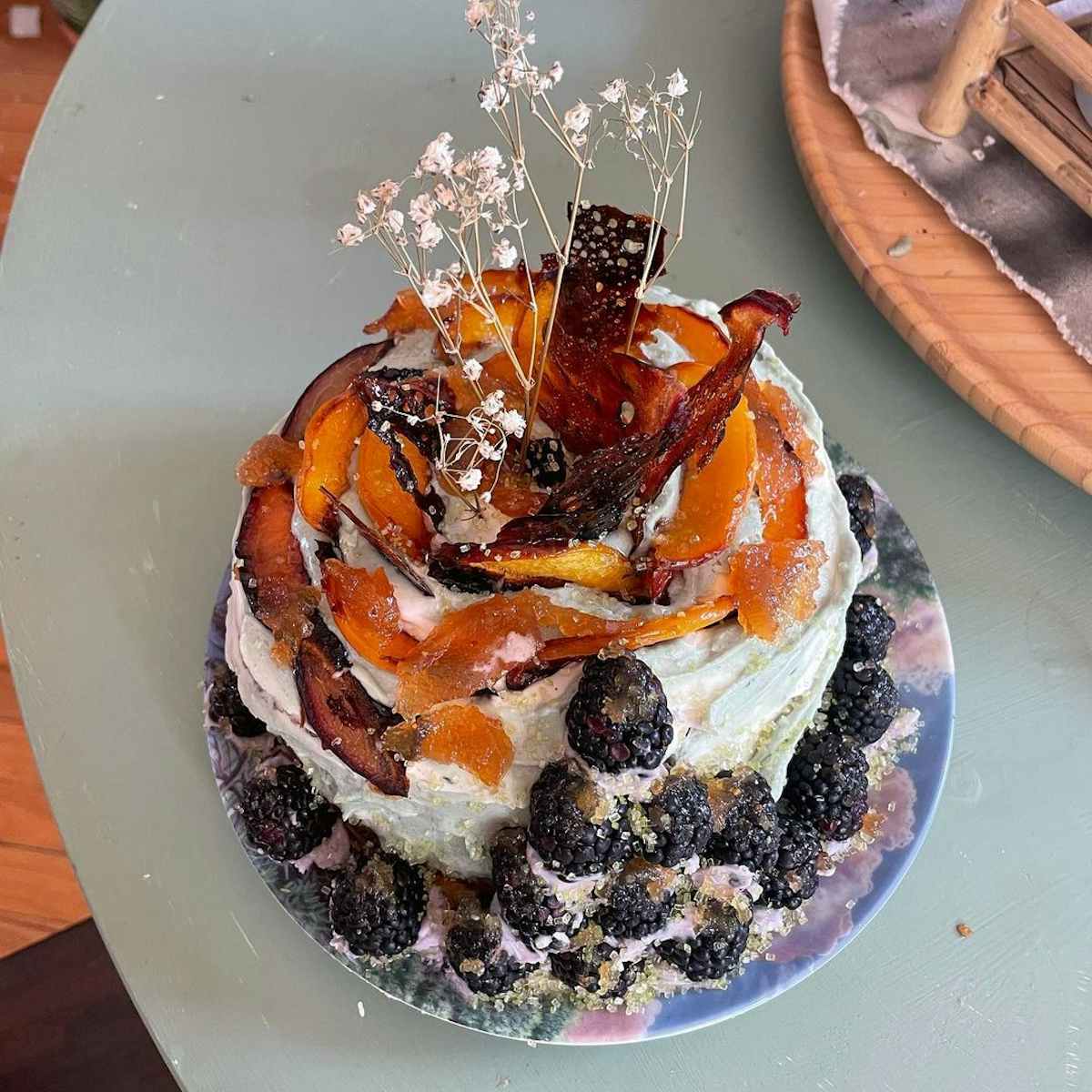 This, Albert Cho of @EatLitFood tells THE FACE, is all in the name of the quest for realness. ​"Remember the days of Freakshakes and diabetic doughnuts that used to load our feeds? They were the moment. Everyone wanted to taste those beautiful creations, until we all got smarter and realised that those most definitely look better than they taste," he says. ​"So now the food we see on the algorithm isn't necessarily ​'ugly' food, but I guess you could say it's more ​'real'. Homely food we can actually cook at home. Cakes we could bake in our own kitchens."
Cho takes this candid approach to food photography on his own IG page. ​"It's just me on my phone. Half the time I'm hungover and not really paying attention to how the photo looks," he says. And Cho reckons the casual nature of this opens the food world up to more people. ​"I see cinnamon rolls, doughnuts, cookies and cheesecake businesses on Instagram and most of them haven't even attended a baking class," he says. ​"You really don't have to. Baking shouldn't be intimidating at all and you shouldn't have to be a certain type of person to be able to bake someone you love a birthday cake. It honestly doesn't matter if you can't pipe a rose out of icing. That's fucking tacky now, anyway."

Aside from reflecting a new, more casual ​'gram, where anyone and everyone can be a messy, maximalist baker if they want to, the rising interest in chaotic cakes also reflects some of the most trending "-core" trends of our time. Just like fashion is going through a sarcastic, tongue-in-cheek and nihilistic stage, so too are baked goods. Is the edible trend an extension of goblin mode, or feral girl summer?
George McCallum, a 31-year-old cake artist based in London, started cooking up creations for friends' birthdays four years ago and his business snowballed from there. He now makes ​"sponge cake caricatures" of overlooked or typically disgusting-looking things, like ashtrays, kebabs and school dinners, and only takes orders ​"that are a bit weird, grim or unsettling."
"I think the fact that messy cakes are trending is reflective of people pushing against glossy airbrushed-ness," he says. ​"These cakes spit in the face of the Is It Cake? trend." McCallum hopes the rise in interest is more than just a passing craze and instead signals a wider counter-aesthetic. ​"For everyone who wants a fancy 50-tier wedding cake, I'm sure there's someone else who feels more akin to a neon cake piped with an in-joke or an overshare." You can commission Scarlett Gray, AKA Bratty Cakes, for one of those irony-frosted creations, one of the many bakers who are riffing on the Lily Vanilli Regency-era style of decoration itself.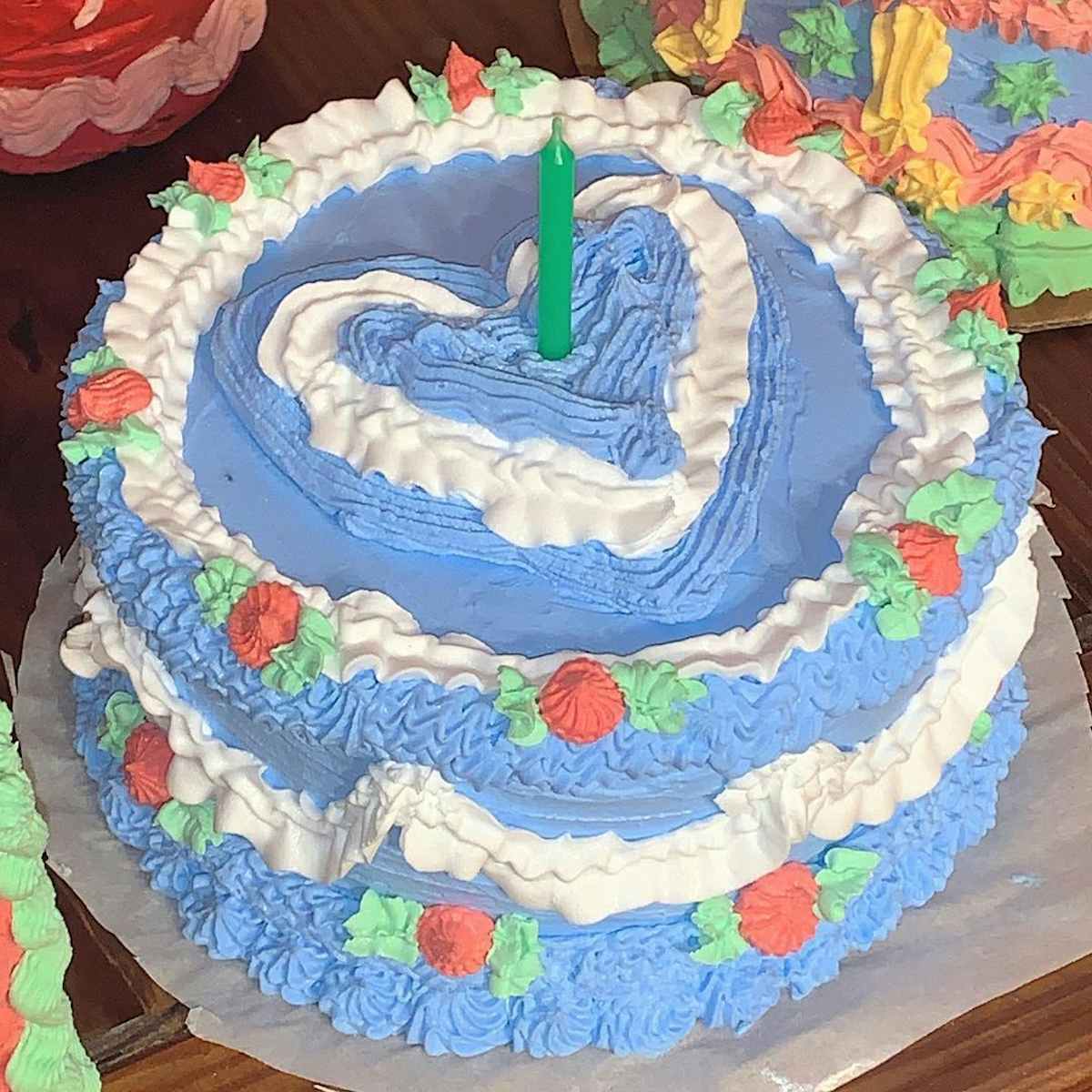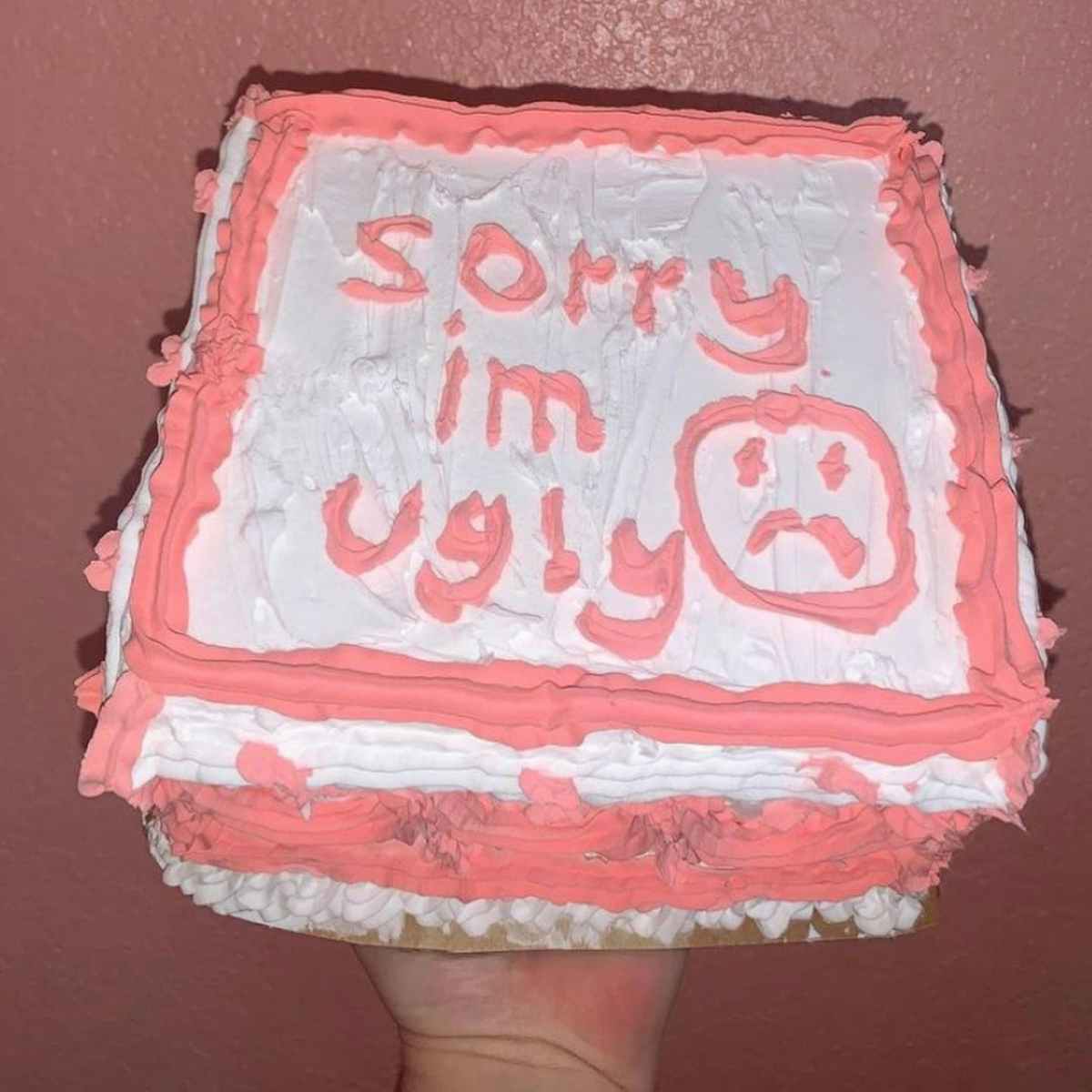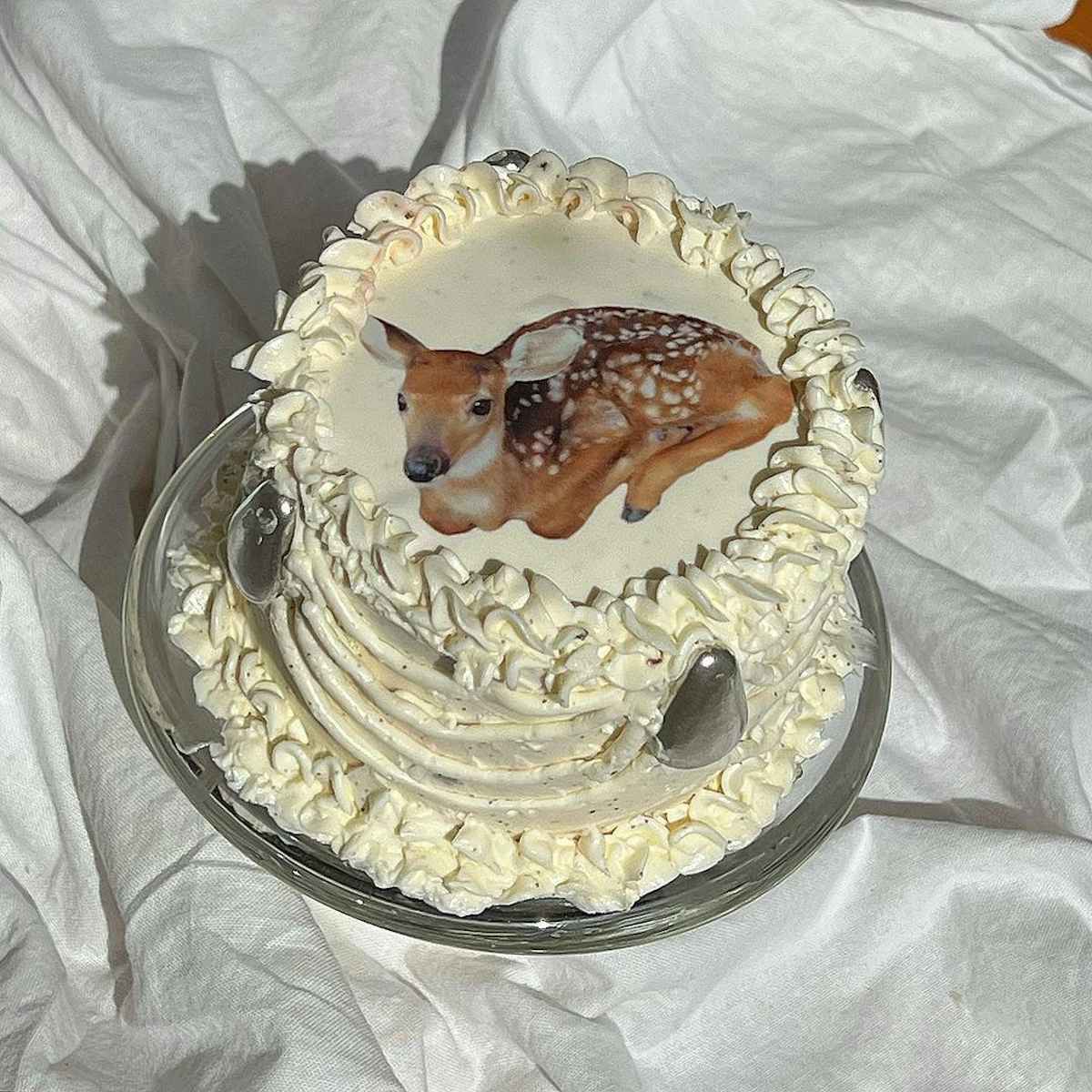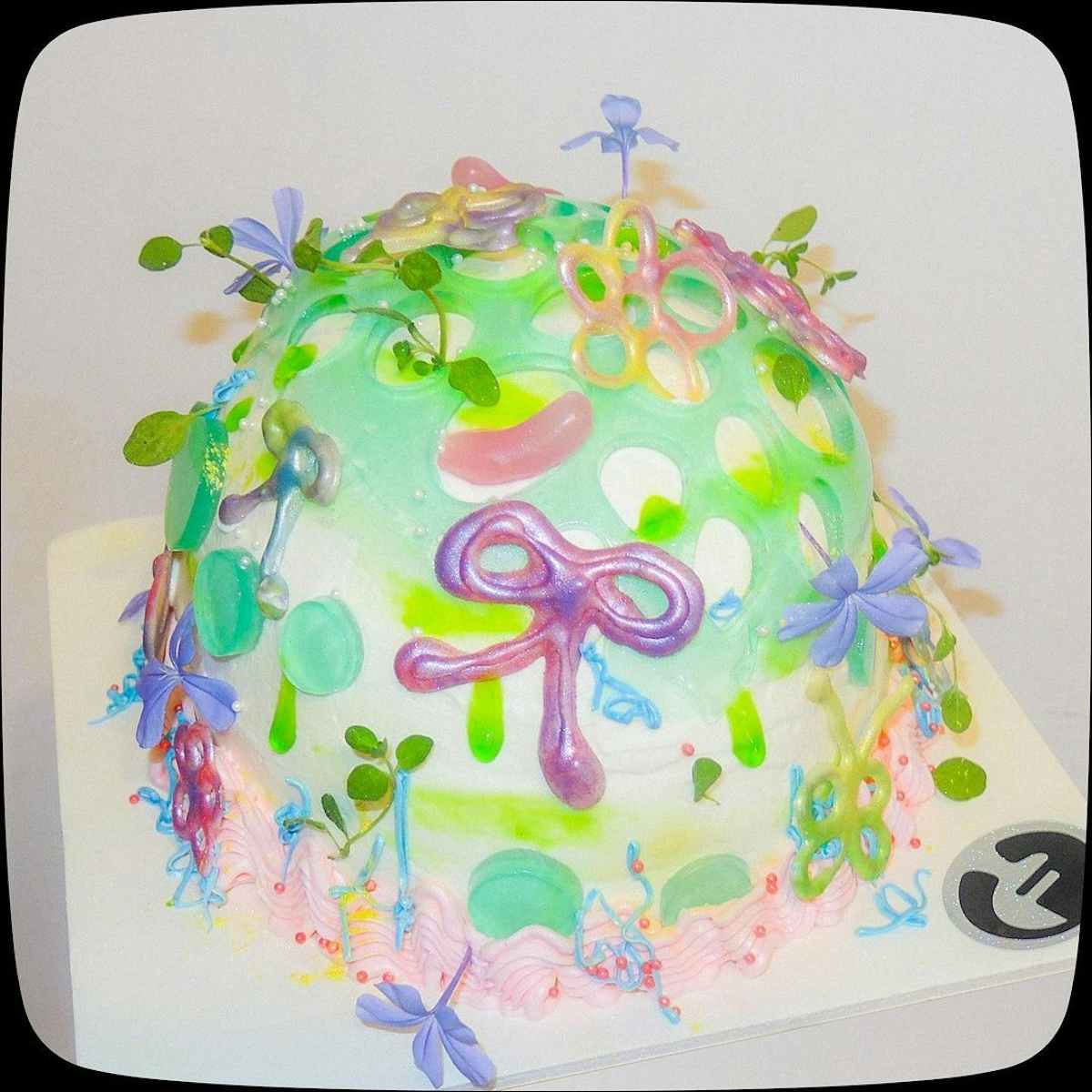 On one end, you have feral, sloppily-iced cakes with ironic ​"sorry I'm ugly :(" messages, appealing to the fashion crowd who wear Praying caps. Then you have foraged fairycore masterpieces that appeal to the current idealisation of the natural world as a reaction against climate change (think pastoral fantasies and cottagecore). Aimee France, a 23-year-old self-taught baker, who's based in NYC and specialises in vegan baked goods, describes her creations as something that would be ​"found in the woods". As she explains, ​"There was no real driving factor that made me start decorating cakes the way I do now. One day I just decided to make and decorate a cake, and that's how it came about. But something that does inspire my cakes is nature and foraging." France has been taking commissions full-time for over a year now, having started her business over two years ago.
New York artist and baker Madeline Bach (also known as @frostedhag) makes cakes that one of her friends once described as a combination between whimsical kids' designer Lisa Frank and Michelangelo, which is a pretty good way to sum up her signature maximalist, multicoloured and sporadic style. Another self-taught baker, Bach thinks much of the messy cake trend can be credited to the increase in visibility for bakers. ​"Up until a couple of years ago, a lot of cake Instagrams weren't around," she says. ​"I think that it has given more credibility to cakes being art and has shown a lot of people how food, in general, can be a really incredible artistic outlet if you put in the time and work, and mess things up a little."
Then there's the fact that the more fantastical cakes spark a sense of playful nostalgia for many people, something the countless Y2K revival trends have proved many of us are currently searching for. ​"When you see something familiar that you've always known about or grew up around, and then see that elevated in a way, that is just really exciting," Bach says. ​"Especially with regards to food – cakes bring people joy, appreciation and interest in the mastery of edible art. I also think that post-lockdown, a lot of people's approaches to celebrating really heightened and there are a million more reasons to have a cake around."

There's no doubt that the rise in ​"ugly cakes", like the less-polished fashion trends, is a result of boredom with the millennial-curated aesthetic online. It's also to be expected that the pendulum will swing back again after we spend a few years watching blurry selfies and uneven icing flood our feeds. But the current mood has called for more playful, celebratory chaos and cakes have managed to deliver that in our time of need.

"I think [the trend] has made baking, which always intimidated me, much more approachable," says Bach. ​"There's a lot of freedom in baking when you get past fears and mistakes, and I think more people are willing to give it a go." With that in mind, give yourself permission to get in the kitchen next time your friend has a birthday (or a break-up) and bake something with love. No need to worry about perfecting the icing. In fact, layer it on freely and let your inner child come out – you just might just have a viral creation on your hands.


More like this