Capturing the accelerated aesthetics of England's car show culture

In his photo story, Ride, photographer Tom Marshak explores the fascinating bond between race vehicles and the men behind the wheels.

Tom Marshak has been capturing cultural curiosities ever since graduating in 2008 from the department of photography at Jerusalem's Hadassah Academic College.
Last year, he released his first book, A Diary, a series of happy-go-lucky ​"chance encounters" that, according to him, ​"lit up my soul and filled my days with adrenaline" between 2011 and 2020. While the series is still ongoing, London-based Marshak is already in the middle of a new photo story, Ride, this time exploring England's car show culture through a lively portrayal of the racing community.
It all began with an invitation to the Thruxton race circuit in Hampshire.
"Upon arriving and being welcomed by a sea of food and drink stands, I was thrilled to take part in an event full of colours and speed," he remembers. ​"My eyes scoured the crowd gathering in the circuit, wandering around glittering, luxury cars."
The photographer was fascinated by the odd resemblance between the vehicles and their owners, their relationship with the automobiles, character and style mimicking their machines. ​"I pointed my lens at the men who spend so much time with their precious toys – a passion so soft, raw and careful."
Through this, Marshak creates visual stories that combine his human-driven gaze with an aesthetic-focused approach.
"I have always been interested in people. I love listening to what they say, or simply staring at them passing in the streets. Through the years, I turned to photography to reconnect with my passion for the camera – something that has been there for as long as I remember."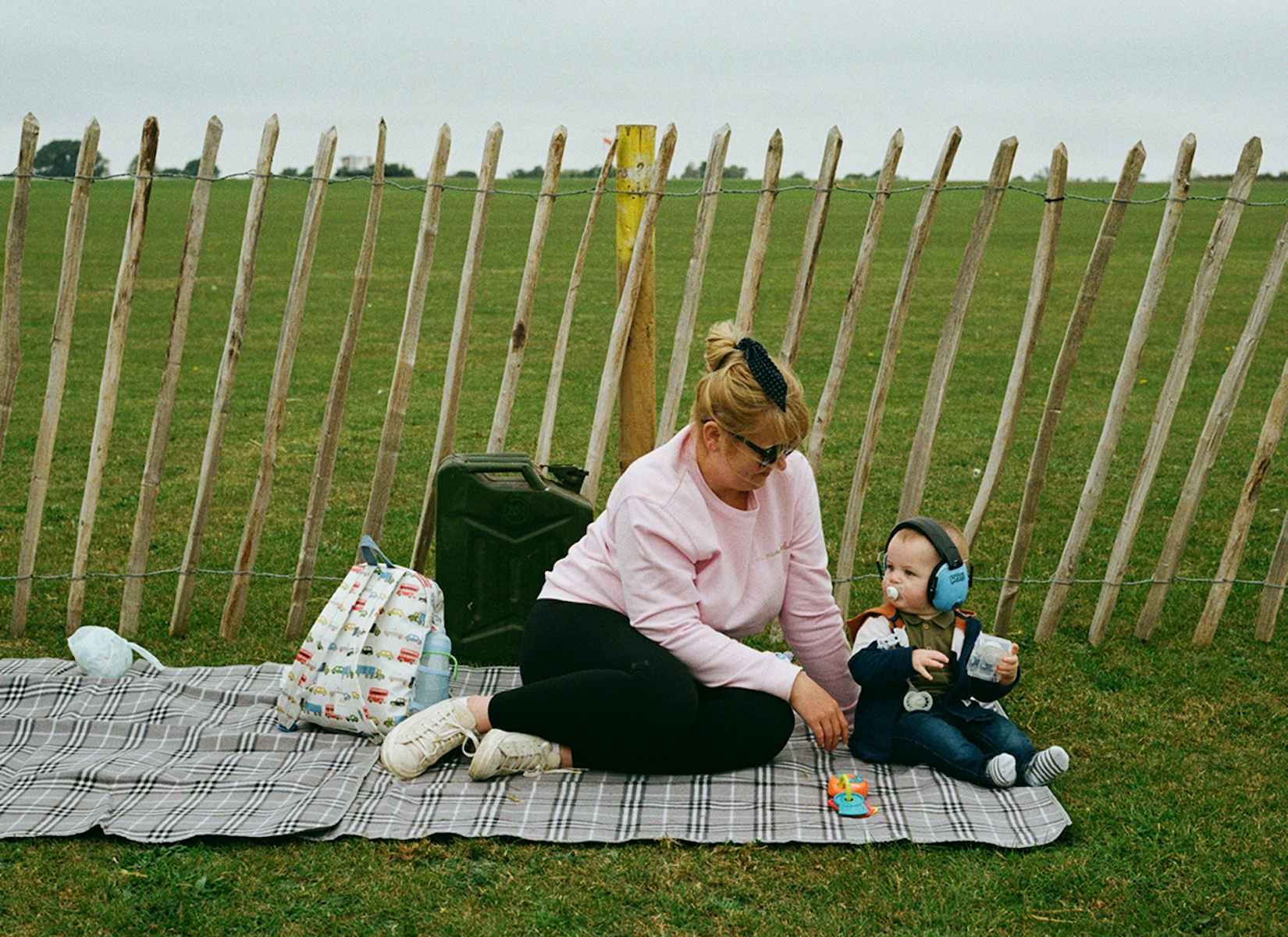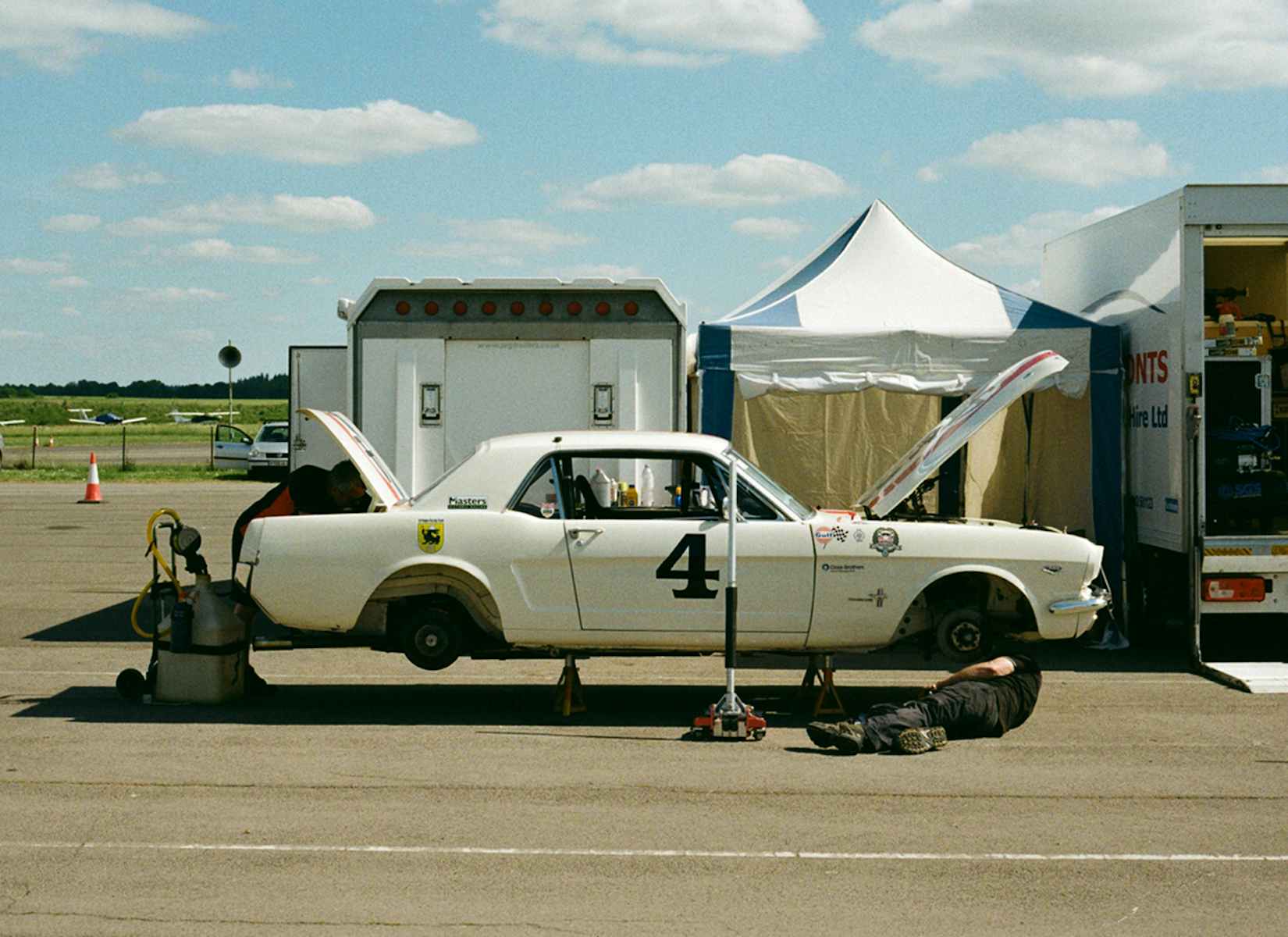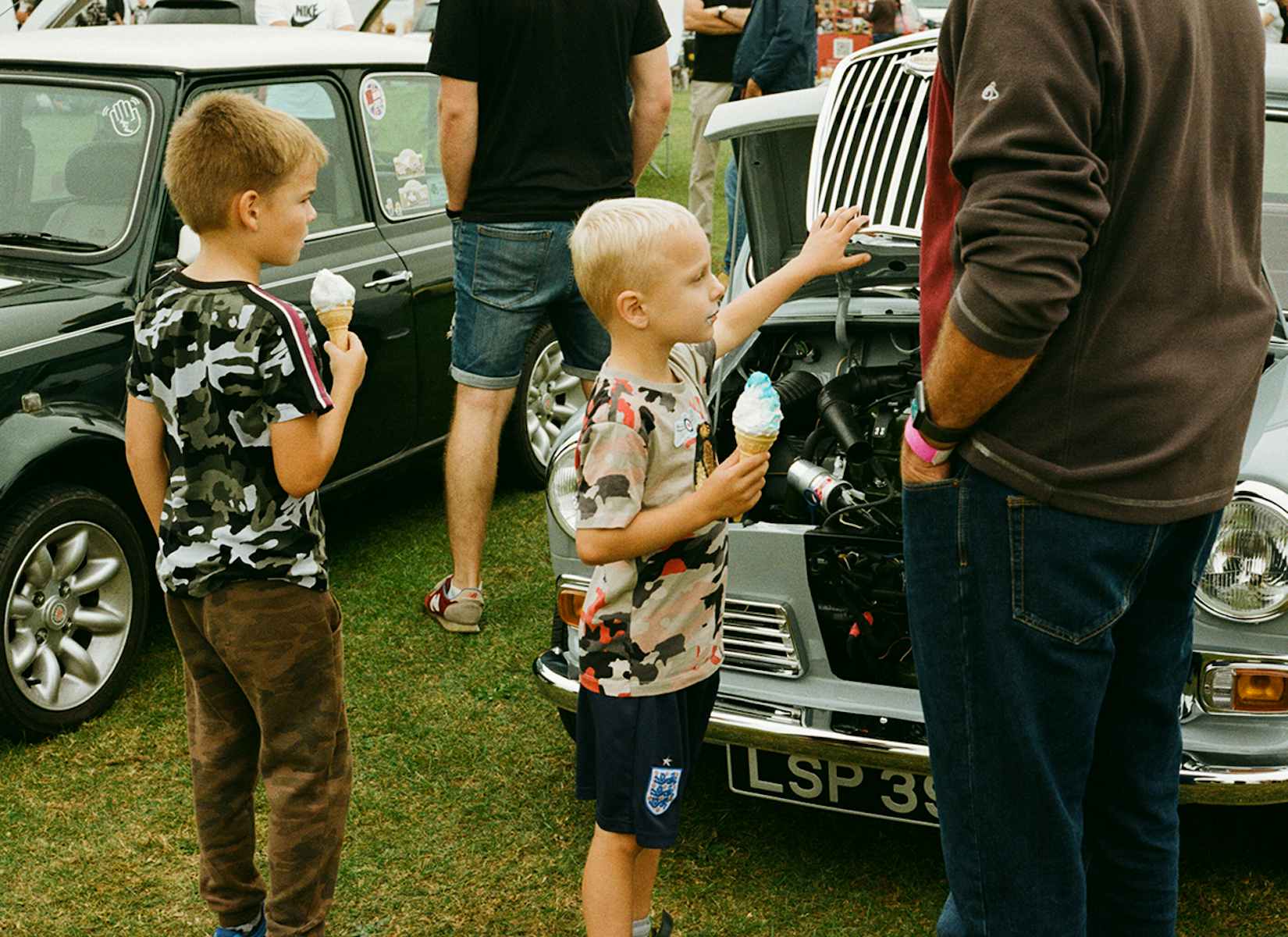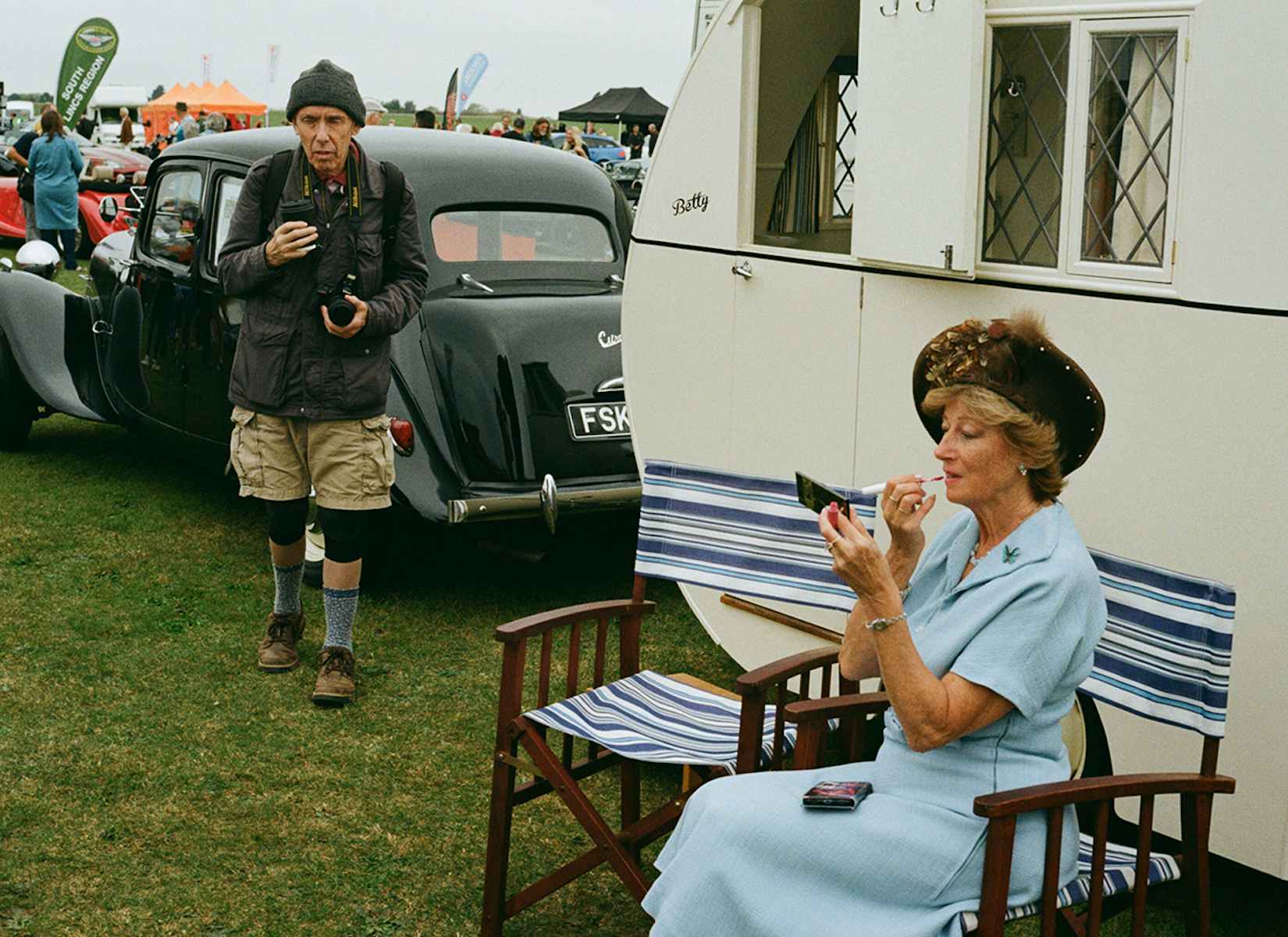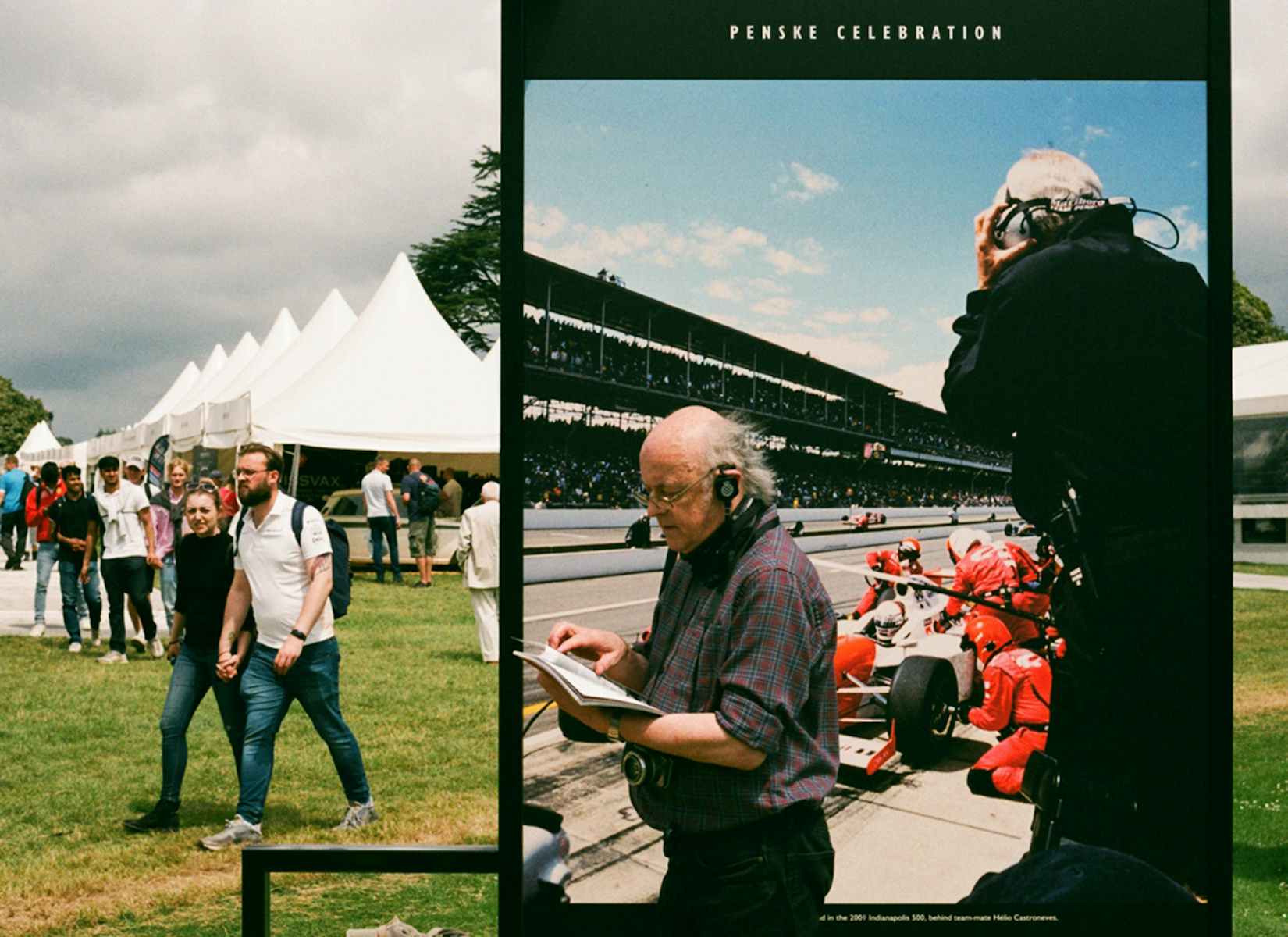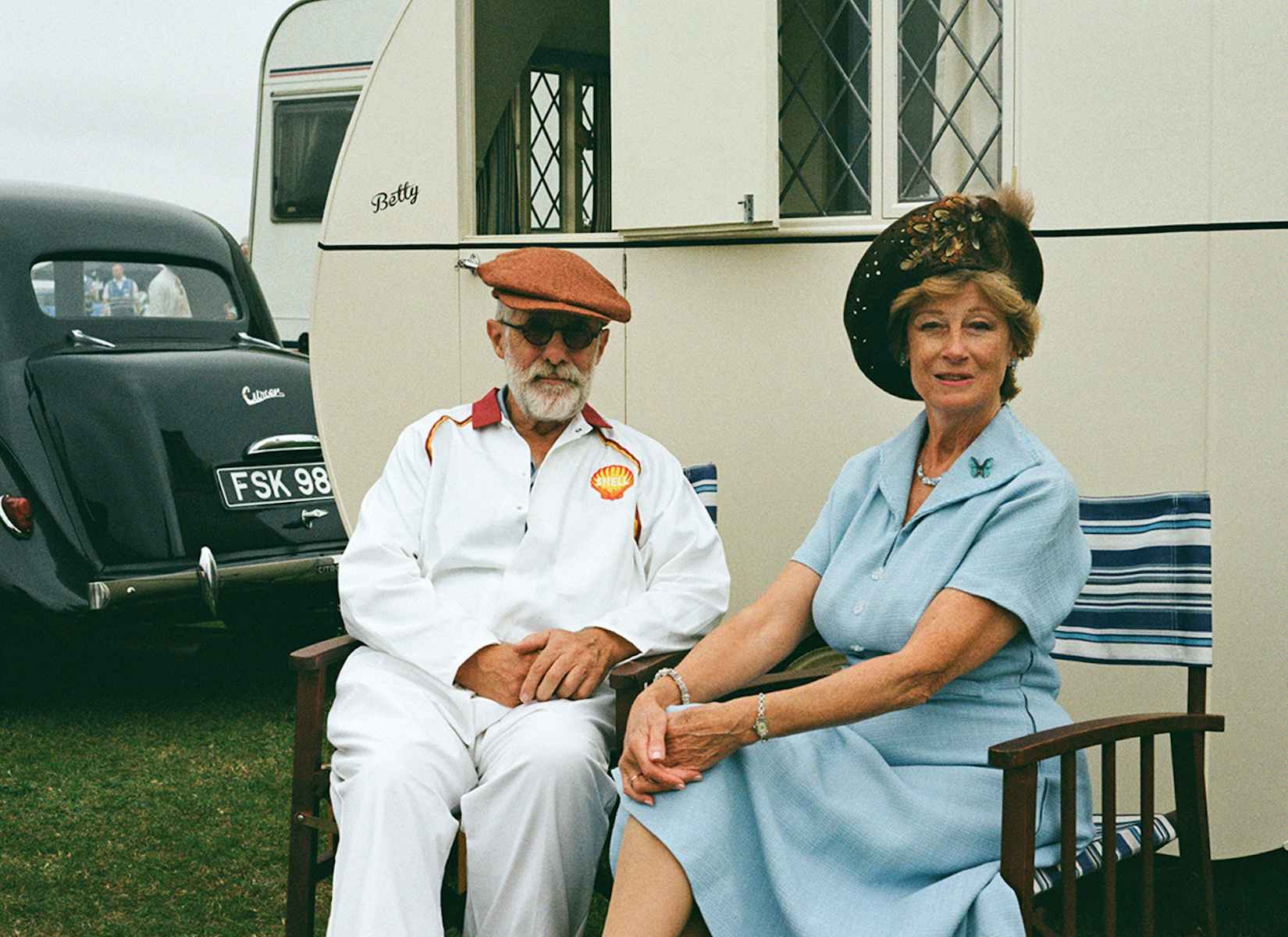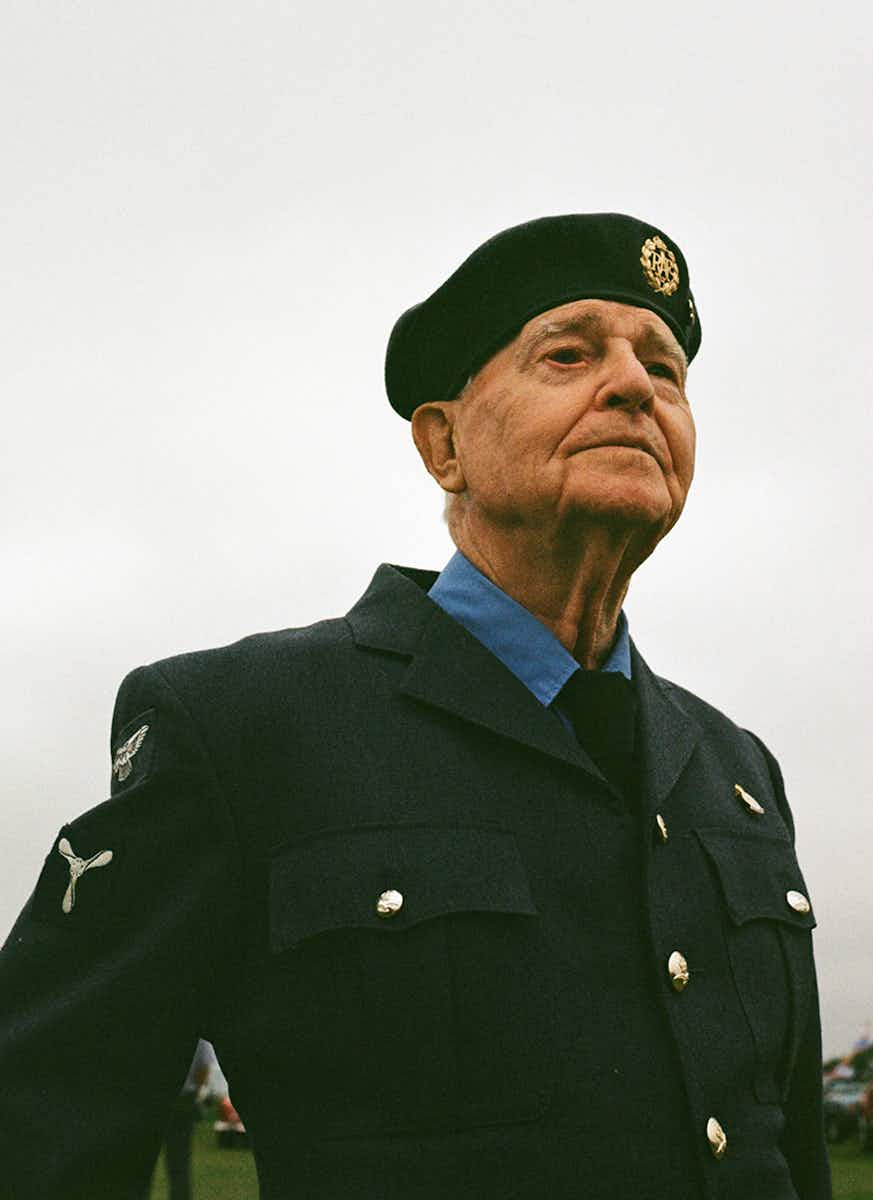 For Marshak, Thruxton was the first in a long line of UK car shows he documented last season, and will continue to attend in the coming months. Capturing the protagonists of England's racing scene, the photographer presents an exuberant depiction of a niche culture as seen from the perspective of an outsider. From men testing their four-wheeled heirlooms ahead of the race to retro-looking couples lazing around, Marshak's subjects appear to belong to a distant past.
"I want to create a large-scale body of work, documenting such events from all around England and exploring the people in it without fear of revealing social injustices, political connotations or religious content," says Marshak about the future of Ride, which he hopes to turn into his second volume.
As to his favourite photograph from the series, he picks ​"Car n.4", shot during his first racing show. Wanting to know what was going on behind the track, Marshak sneaked into the circuit. Immersed in the chaos of the different car camps (while hoping not to get kicked out), he found a peaceful spot where the car was parked – a bit of calm in the midst of the drama.
"As I watched the car through the viewfinder, a magical silence took over the scene," he continues. ​"My heart raced ahead of the click. In that very moment, I knew that was just the beginning of the story."


More like this