The homoeroticsm of Britain's turbo-fuelled car culture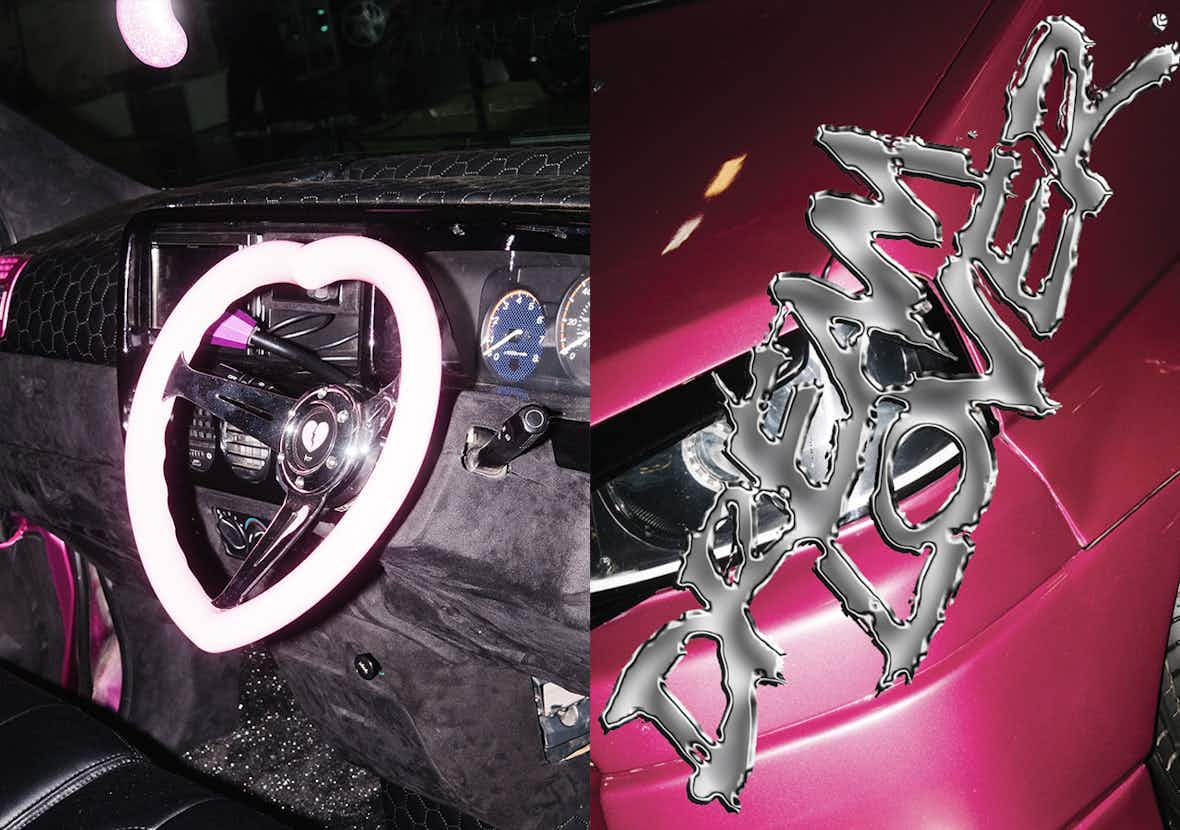 Influenced by underground filmmaker Kenneth Anger, photographer Bob Foster visited car shows across the UK, capturing the gaudy, supersized motors. Oddly sexy, we're saying.

When he first saw Kenneth Anger's 1965 film Kustom Kar Kommandos, longtime fan Bob Foster felt his pulse race.
The three-minute clip, all pink, hazy and soundtracked by The Paris Sisters' sultry rock tune Dream Lover, features various angles of car parts – and, in between, snippets of crotch close-ups, sexy red velvet seats and muscled arms turning keys.
This was the starting point for Foster's latest photography project. Also titled Dream Lover, it's a zine gleaming with images of OTT, ramped-up whips shot around various custom car shows in the UK.
"The only book I've ever truly loved is Hollywood Babylon, which Anger wrote to make a quick buck when he was broke," Foster says of the multidisciplinary, avant-garde artist, who's now 94, and his cult 1965 tell-all. ​"It's full of largely apocryphal, gossipy stories about early Hollywood. It brought to life the glamour, drama and wildness of that time for me. I see it as the starting point for most of the stuff I care about today."

After racing through that page-turner, Foster dug into Anger's back catalogue of films and fell in love with Kustom Kar Kommandos.
"It's rightly remembered for being super homoerotic, but I think it's also about passion, beauty and dedication to a dream. It's very inspiring to me."
Those takeaways formed the basis of Foster's zine, inspiring him to meet the dedicated heads behind some of the UK's sexiest cars, all turbo-fuelled, hot wheeled and neon-coloured. Interestingly, he found a sharp contrast between the bonkers motors and the owners themselves.
"The cars are totally wild and the owners, for the most part, are pretty normal-looking men, which is obviously fine. But a really big part of me was hoping they'd have outfits that matched their cars or something along those lines. Custom painted Bottega boots, maybe?"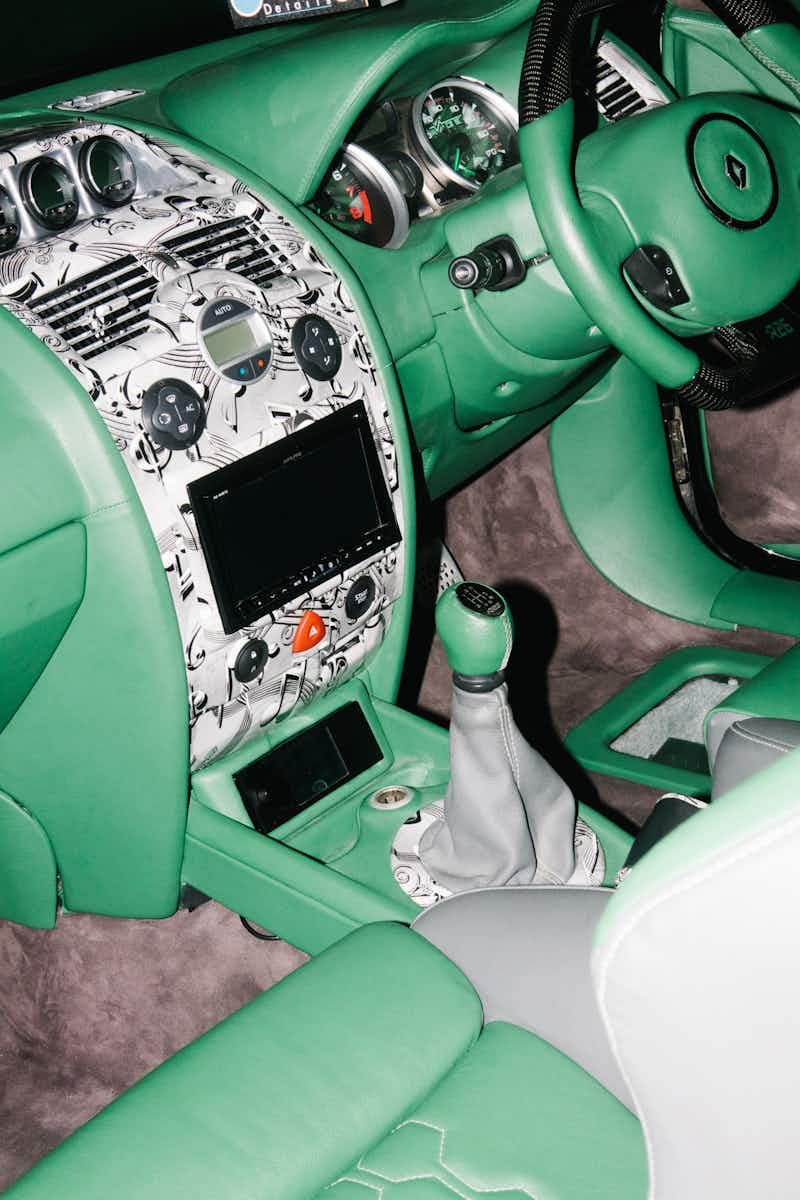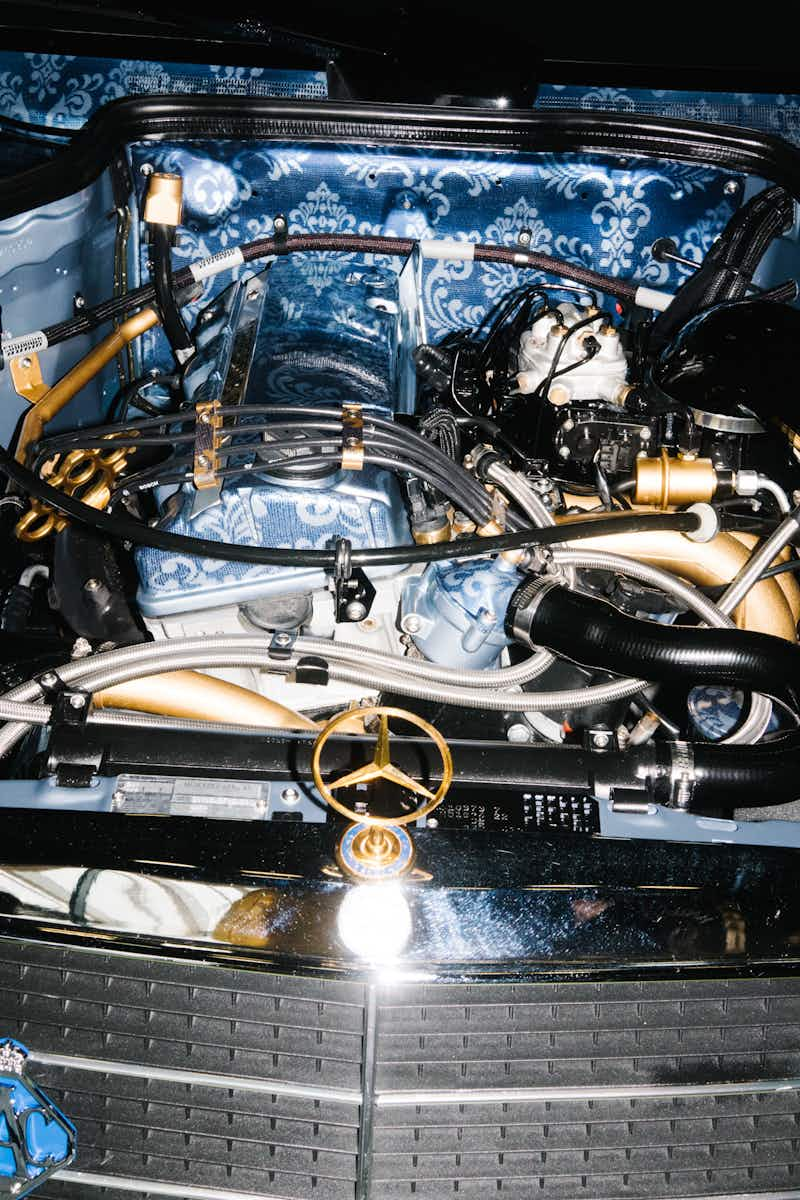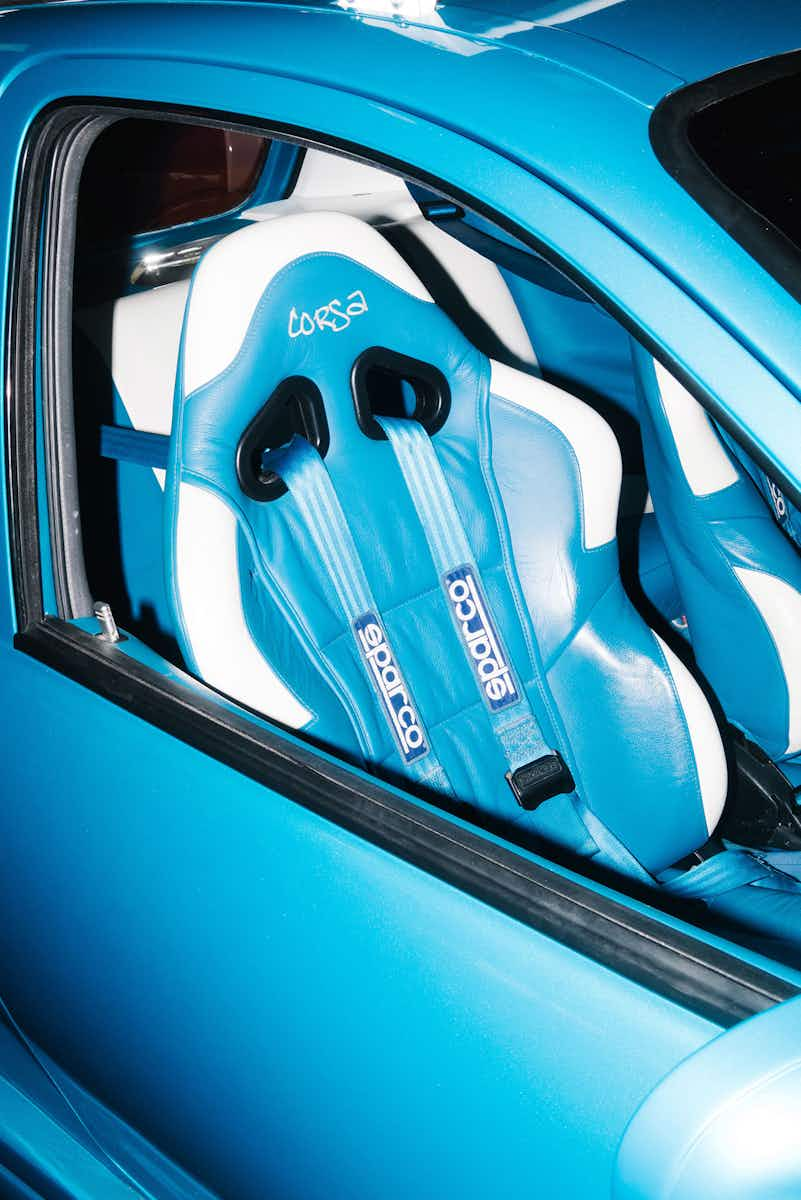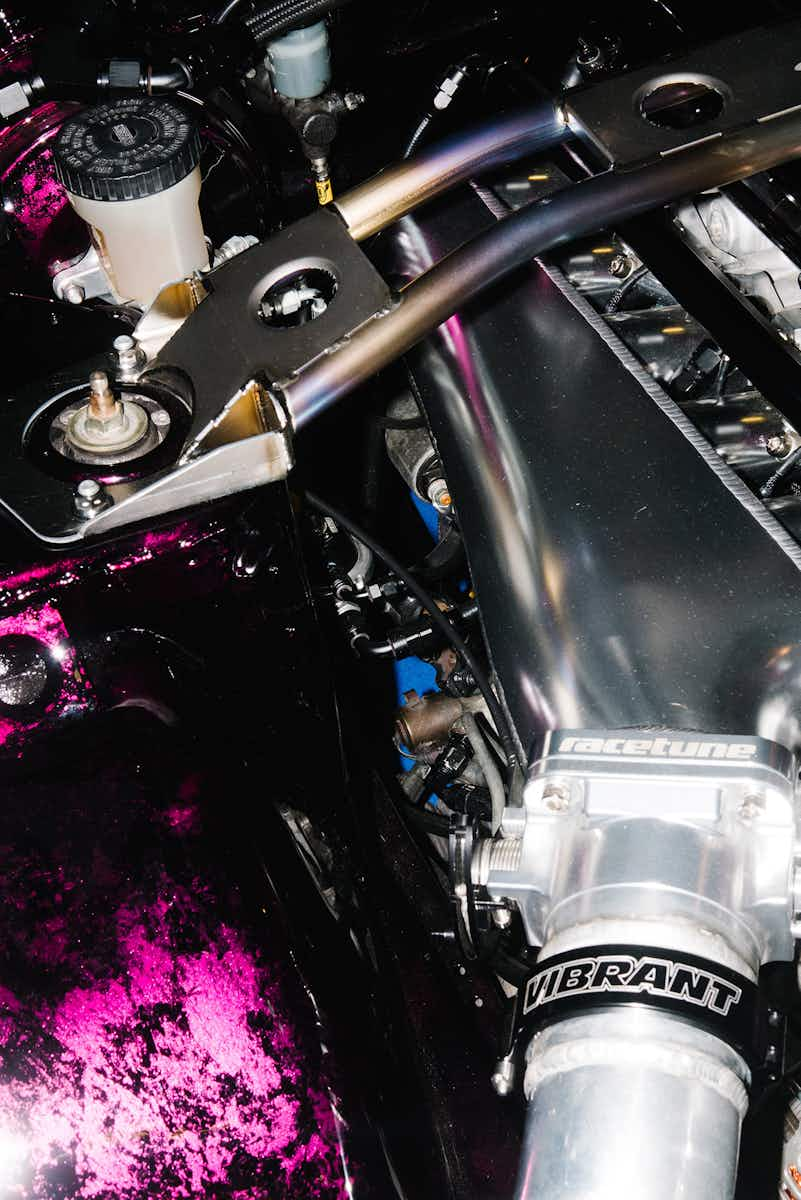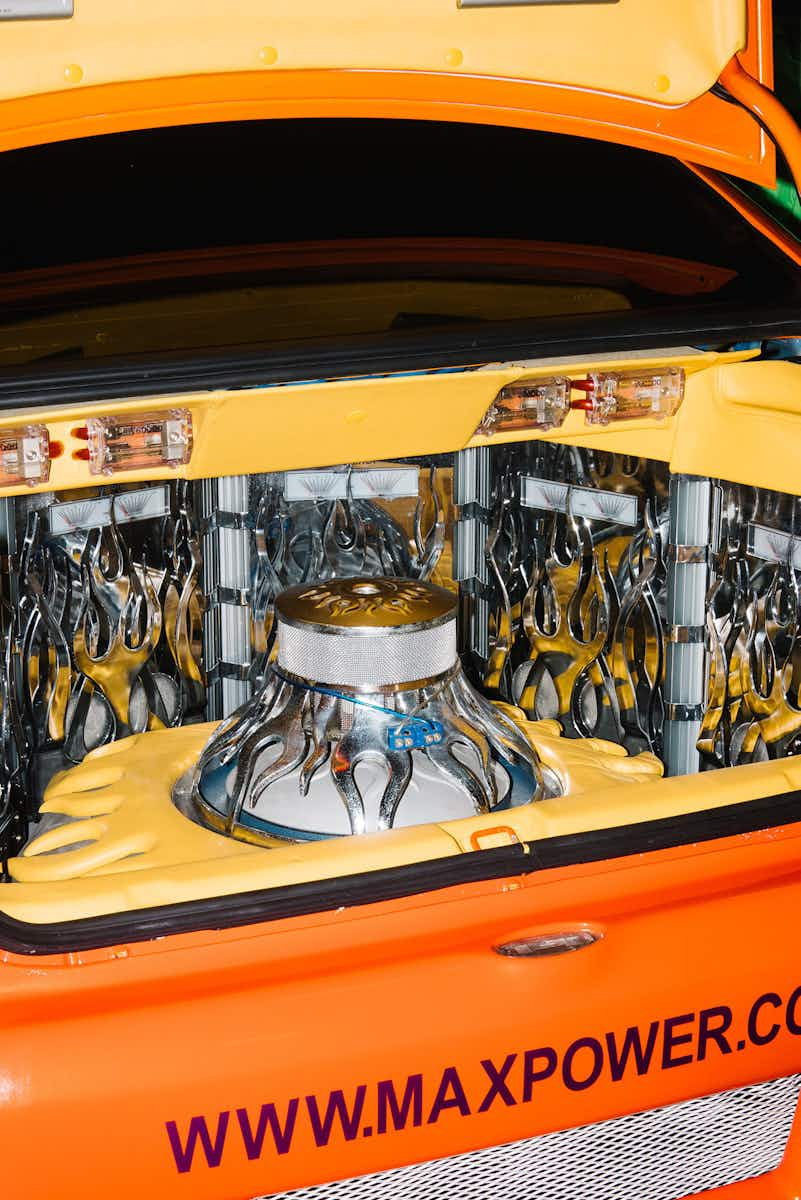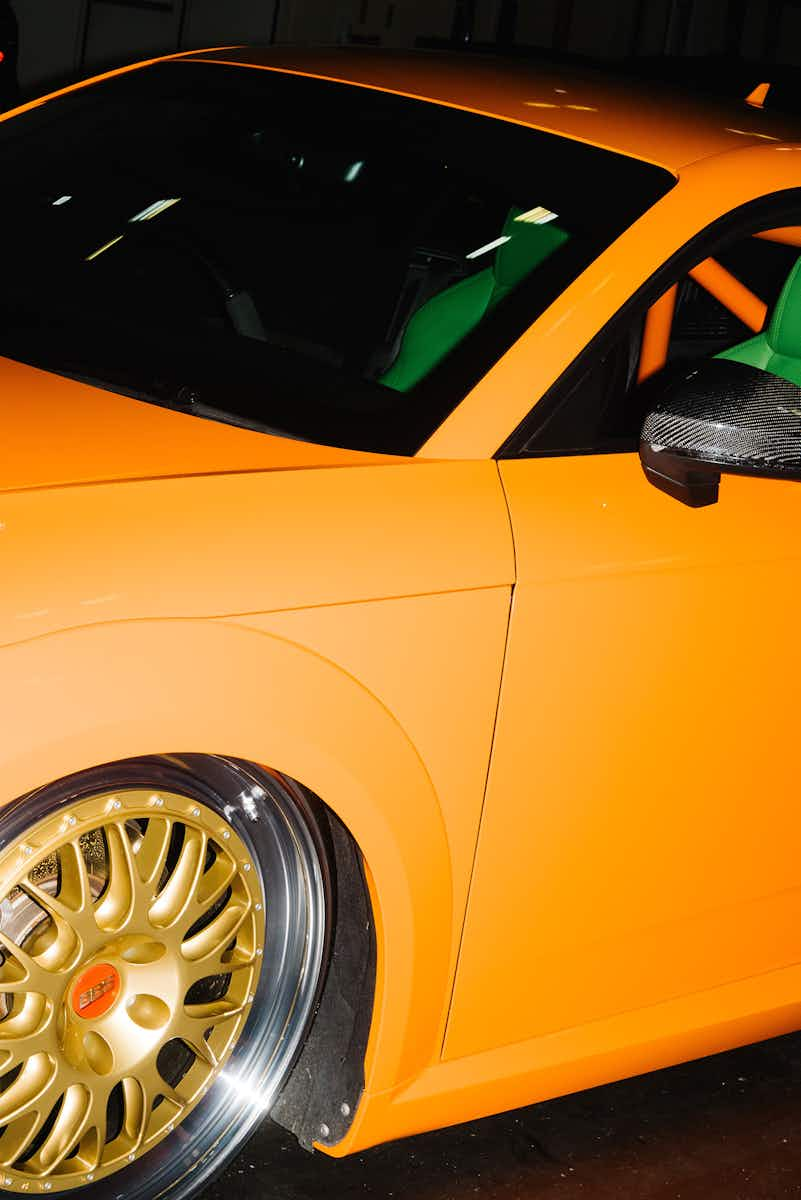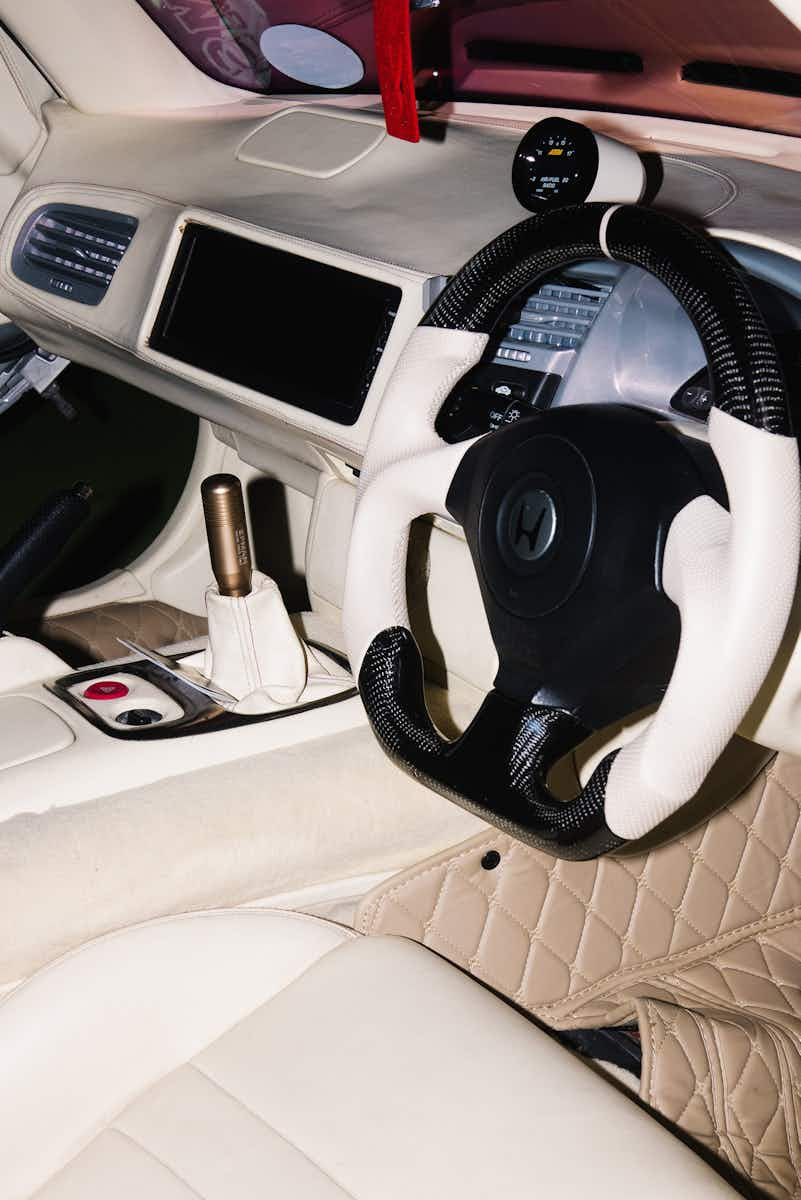 Like Anger's 180-second vehicular rhapsody, Foster's photos have an odd tone of eroticism throughout, inviting the observer to practically stroke the hyper-masculine, gaudy and supersized engines, rendered in high-flash, seedy nightclub colours. You can pretty much smell the Davidoff Cool Water from here.
"When something traditionally masculine like a car brushes up against those elements, it can definitely read as homoerotic," he says. "[The owners] just really, really love their cars, and they love making them as fun as possible. But the things that bring me joy tend to lean on the side of it that's bright, bold, dramatic, over-the-top and a little silly. Anger's work is all of those things and so are these cars."
As well as feeling deliciously transgressive, the photos in Dream Lover also feel proper British, revealing a super-charged subculture throbbing beneath and beyond the polished, trad image of suburban dads waxing their saloons on a Sunday afternoon. This is the youthful longing of wanting to ride in the passenger seat of the car of someone just a bit older than you, and the freedom you felt when it finally happened.
Explaining that pulse-quickening appeal that started him down this road, Foster admits that, ​"I find a lot of British culture pretty hard to deal with. It's pious, downbeat and grey, like people are ashamed to have fun. But these cars are a shining beacon of joy, ambition, imagination and colour on this little grey island."


More like this