Charli and Dixie D'Amelio are the CEOs of TikTok
The story of how two teen girls came to dominate the video-sharing app by dancing the Renegade.
"I got Dunkin' lip balms to add to my collection of Dunkin' stuff!" 15-year-old Charli D'Amelio eagerly chirps into her mum's iPhone camera. She holds up a small package of doughnut-flavoured balms. Charli then turns to her own iPhone. It is balanced on a mantlepiece, level with her smiley eyes and five-foot-three and-a-quarter inch frame. She backs up and begins to throw her fists in relative silence. Then she runs her hands over her head as if to wring the excess water remaining after a shower. After each take, she dashes to the phone to review. Soon, this 15-second clip will be uploaded to her TikTok profile, and scored by K Camp's pop-rap hit Lottery. It's better known to Charli's 21 million followers as the Renegade dance, and will receive, as all of her videos do, one to two million views.
There is a stage of first inning fame called the ​"velvet rope stage" that makes the entire idea of celebrity tempting. It's a stage at which someone just entering into it hasn't properly screwed up yet, pressing their noses flat against the glass displaying all of the surreal perks that becoming an overnight celebrity offers: Delta pods, DMs from Joe Jonas, red carpet events and no-strings-attached gifts from fashion brands.
This is where Charli and her sister Dixie D'Amelio currently stand. Between them, they have 28 million followers on TikTok. Over the course of one night this past December, their mother Heidi tells me, Charli gained one million followers. Her appeal is relatability. Charli is a dancer. She is short, with Mane ​'n Tail chocolate hair and filter-generated eyebrows. Dixie is 18, taller, with the same hair and a distinctive chin dimple. The pair grew up in Norwalk, along the WASPy panhandle of Connecticut.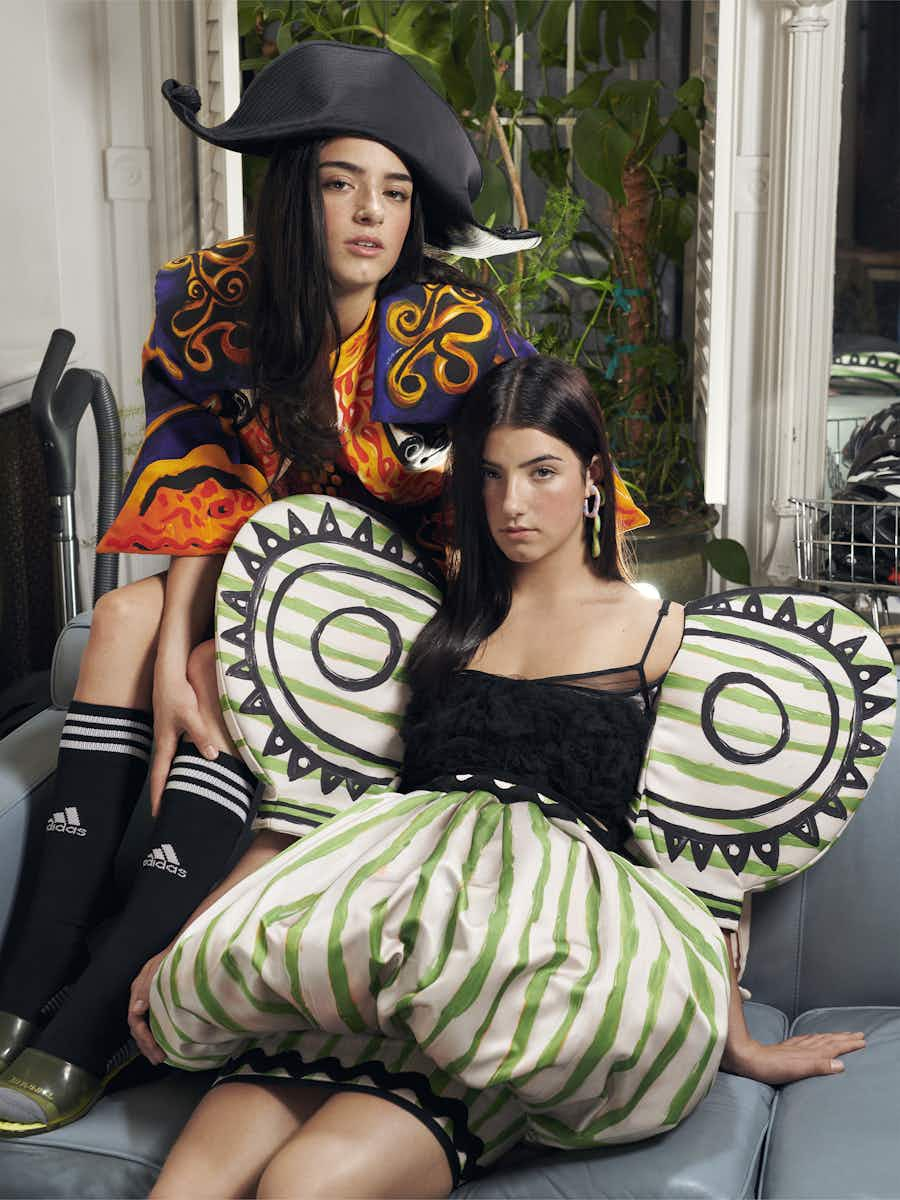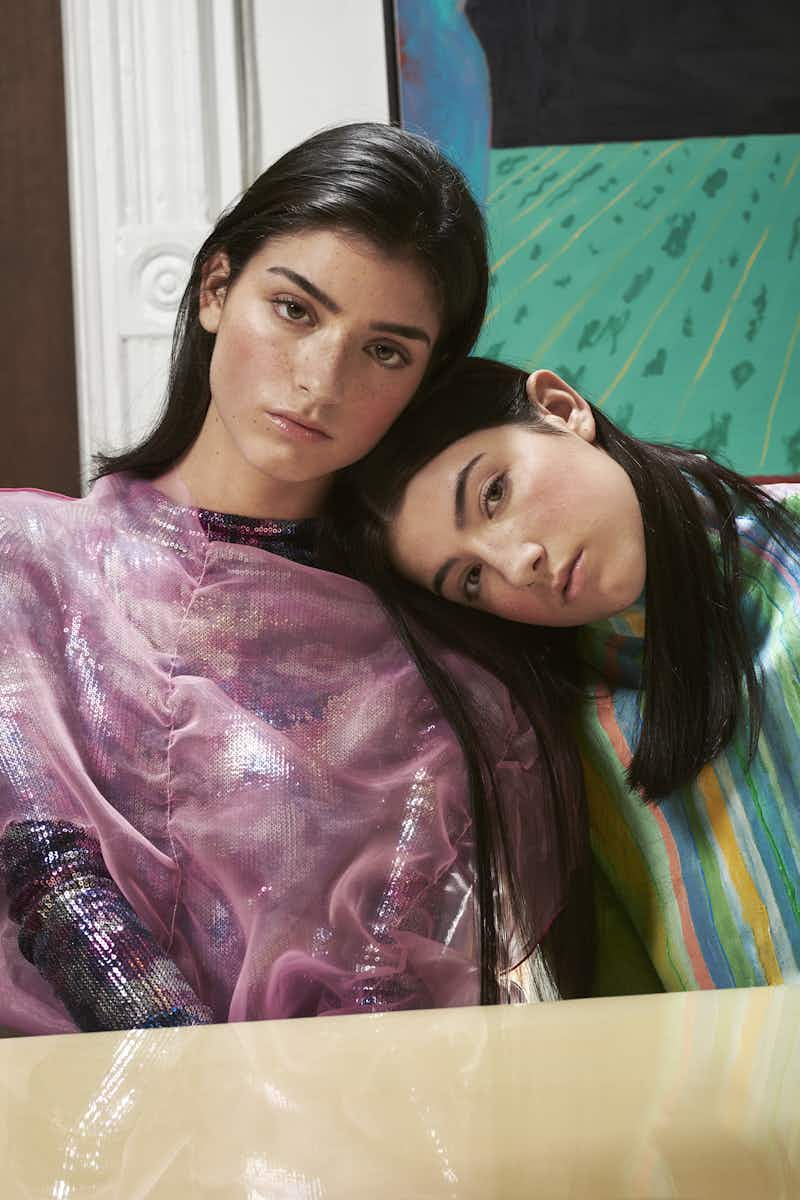 Charli uploads a lot. She smiles into the camera while punching at the air, cocking an invisible gun, or shaking her hips to Lil Uzi Vert or 6ix9ine's Stoopid. As a digital sign-off, she might wink or stick her tongue out of the side of her mouth. They are mostly all hat, no cattle dance videos that gesture to a more developed talent were she to take any of this seriously. Unchallenged, she's the Pina Bausch of TikTok with a Disney Channel personality, expanding the definition of contemporary dance to include Macarena-adjacent movements. She bends her body around a favoured algorithm, and watching it all play out is highly addictive. I want to be her best friend.
The D'Amelios – mother Heidi, father Marc, and daughters Charli and Dixie – are all on TikTok. They are the app's Flintstones: the modern algorithm-busting family. Each boosts the popularity of the other, and they frequently appear in videos together. Heidi and Marc watch from the sidelines, iPhone cameras in hand for content capture, ever-present in their kids' lives. Marc stays busy with a clothing business, but Heidi is almost always with one of her daughters, if not both. It all amounts to a lot of chaperoning – ​"we were home for, like, five days last month," Charli tells me. Heidi is planning on joining Charli on an upcoming trip to Hawaii for her friend Madi Monroe's (400k followers) sweet 16th. Madi, I'm told, is footing the bill for all her guests. Dixie wasn't invited, but her friend Addison Rae (12.8 million followers) is coming to visit her in New York.
Before they head to Hawaii, Charli will make a pit stop at the Hype House, a mansion in an LA suburb where 19 creators live and work together. Most are over 18. They film content for TikTok in their giant bathroom mirror and support one another on a fame trajectory that hasn't yet been legitimately mapped out. They have an iMessage group chat. So do all the Hype House parents – a support group for social media's Wild West.
While there and throughout her Hawaiian vacation, Charli will stoke the flames of her relationship with Hype House co-founder Chase Hudson (11 million followers). Chase was popular on the app before she joined. He looks like Devon Sawa. His DM was the first she received from someone that got her excited. ​"I had been talking with Chase for a while," she says. ​"He reached out to me. When I first talked to him, I was probably at 100k [followers], not even. I just made friends over the internet, which I had never really done before."
On private Facebook groups, gawkers will track the pair's every interaction, extrapolating clues as to whether they are, or are not, officially dating. Each post is accompanied with a self-effacing comment like, ​"Why am I so invested in a 15-year-old's love life?!" A fair question. They kissed on New Year's Eve. Days later, Charli said in an Instagram live broadcast that she is not dating Chase. They will comment on each other's posts (e.g. ​"CEO of missing you"), comments that will be screenshotted, posted on the ​"tea" account @tiktokroom, tweeted, deleted. Charli insists that they are not dating. He lives in LA, she in Connecticut. It's not possible. At least, for now.

Cynics think it's orchestrated – a stunt relationship in order to generate interest, which could result in a larger following. It's the same thing plaguing Shawmila (Shawn Mendes and Camila Cabello). Charli is aware of this perception, but has no stake in entertaining it. ​"I'm not the type of person to do something like that for a couple more followers, because that doesn't really matter to me," she says. ​"I'm obviously so grateful and appreciative [for the interest], but I would never fake something to boost myself." (It's worth pointing out that anybody she is tangentially involved with is now the one who would benefit by association.)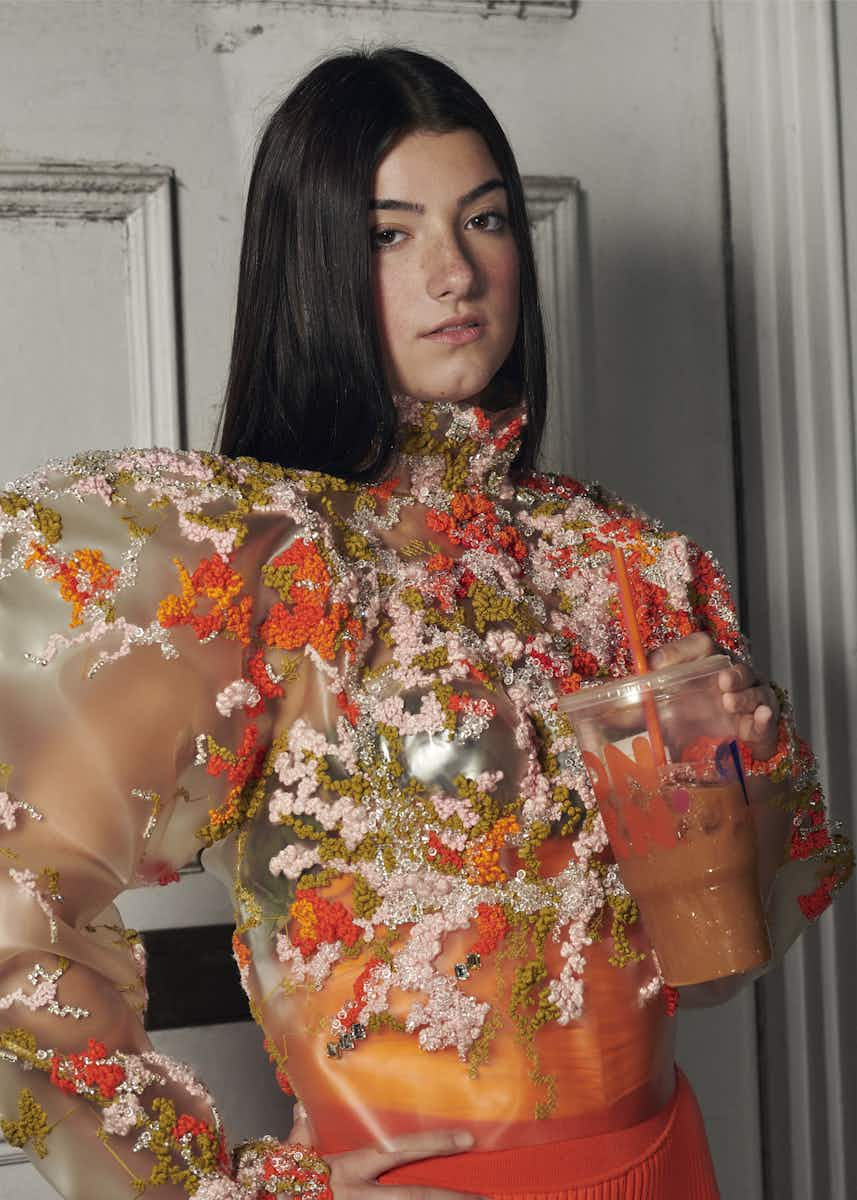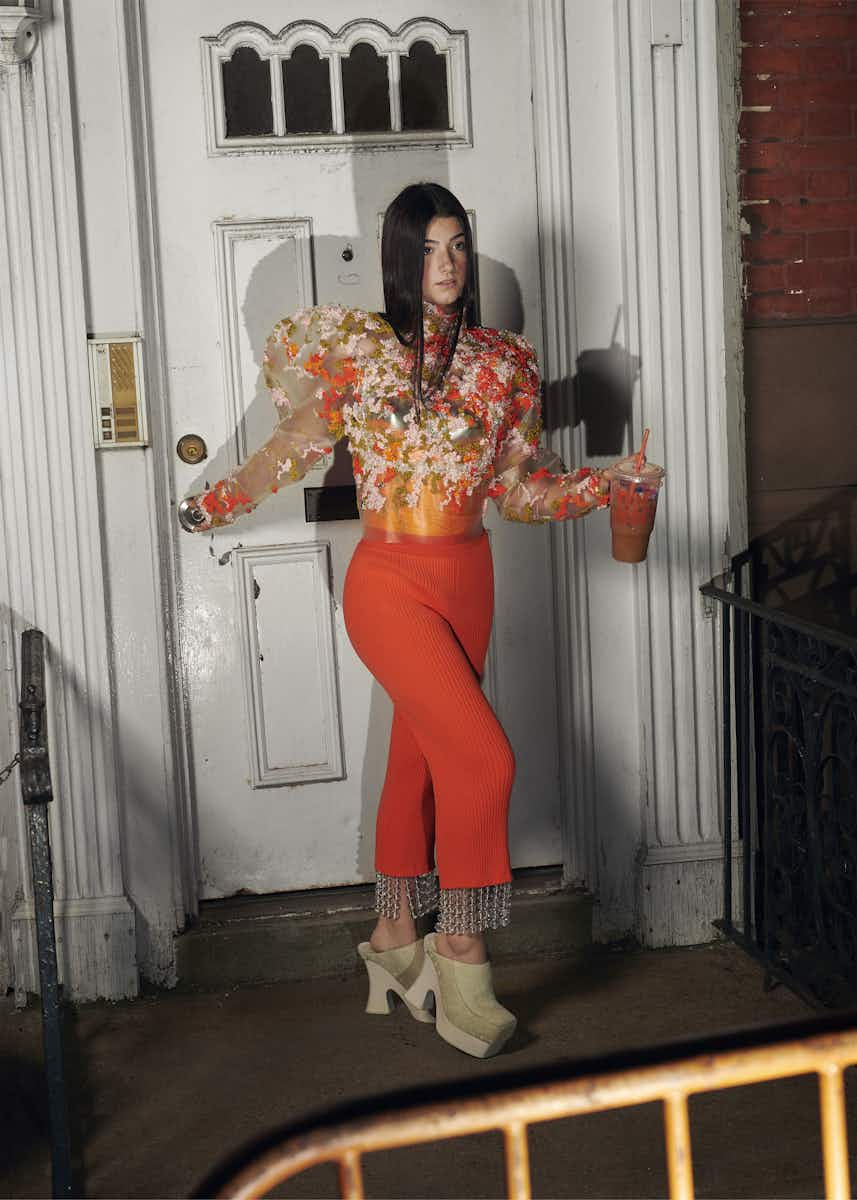 A by-product of online fame Charli and Dixie are experiencing is an influx of real-world attention. Overrun meet and greets in Norwalk. Interrupted dinners. Their parents have had to scramble to retrofit a network of ducts to manage fame's sudden flow. They have retained a lawyer and a manager. All four family members have signed with United Talent Agency. They set off a bidding war between rival agencies WME and UTA, and the latter won out. Their blanket deal with UTA handles tours, contracts, and other fame-bringing activities. Charli recently made a TikTok with UTA signee Derek Hough (2.7 million views).
Most brand deals – and there have been many offered, some with eye-watering price tags attached – are turned down. Charli has done only two endorsements to date, for the skincare brand eos and Urban Decay cosmetics. ​"When we had people reaching out with deals, it was companies that used only influencers, and it was like, how can we differentiate ourselves from that?" Dixie says, implying that by throttling the number of deals they'll accept, they will go on to ​"hopefully do bigger things."
The bigger things firmly planted in mind are ​"J Lo. Anything to do with J Lo.," Charli gushes, eyes widening. ​"I really look up to her. She's my idol and has been my idol for a very long time. She's a performer, I'm a performer. Obviously not on the same level, but just to be in the same room as her. That's a dream."
Dixie is less effusive. ​"I think [I'm] just finding my path and what I'm working on right now," she says. ​"Maybe movies or TV. Or modelling." She has plans to attend the University of Alabama after graduation to study business and management this fall. She already has a dorm roommate and a desire to rush a sorority.
Read next: Noen Eubanks:​"I am a TikToker, I do TikTok" He's the face of Celine. He's the stuff of dreams. But Noen Eubanks is more than just a face and a tight pair of jeans.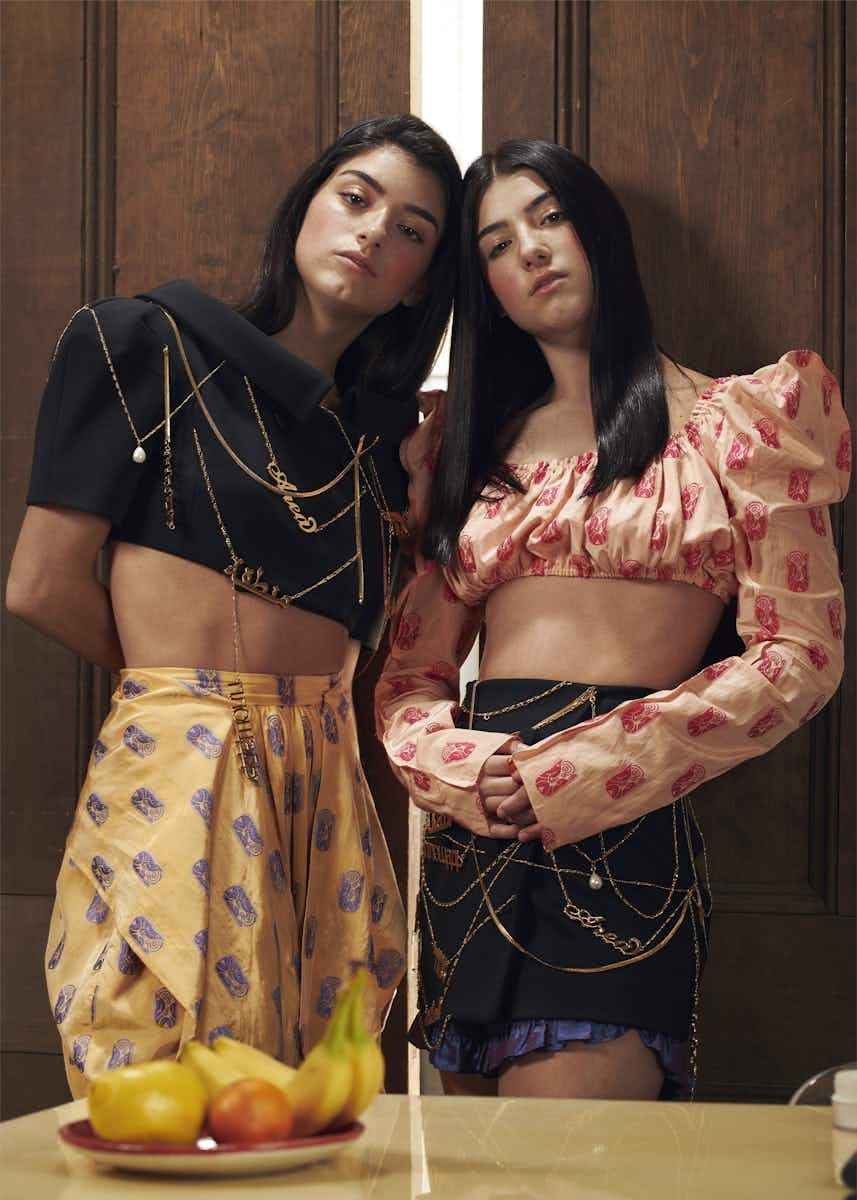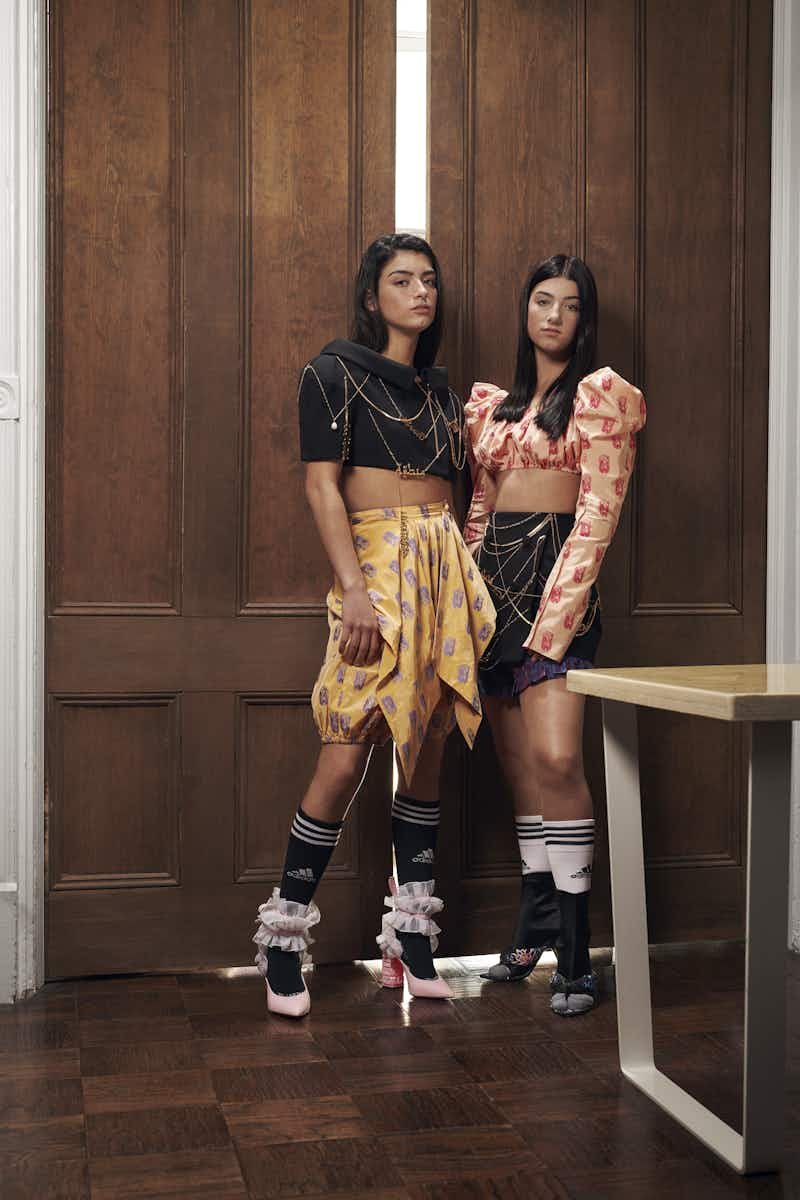 Charli came to TikTok like a fart in a breeze. Charli, who has studied dance since the age of three, was asked by friends to teach them the simple choreography that was popular on the app beginning in April of last year. Videos of her dancing were posted on friends' accounts. TikTok was still corny then: a stream of short clips that made its predecessor, Vine, popular. It wasn't until July that Charli joined.
It took about 15 uploads for one to howitzer the app's ​"For You" page: a ​"duet" with the instructional dance account @move_with_joy. She got 250,000 likes and immediately gained 3,000 followers on her way to a dance class. ​"I was saying to my mom, ​'What is going on?! I don't understand. I'm confused, what do I do?'" she says, recalling her life-altering commute. Her next post achieved the same. ​"When I hit a million followers, that's when I introduced my sister to the TikTok world." Dixie joined on October 30th. ​"I grew pretty fast, just because everyone was like, ​'Oh my gosh, she has a sister, she has a sister!'" says Dixie. ​"And I'm legal. Everyone was like, ​'Oh, she's 18. We can follow her.'"
Legal? ​"There was a week where everyone found out I was 15 and I got so many ​'duets' [with my videos] that were like the Uno +4 card. They were, like, adding four to my age," Charli explains. ​"It was so weird."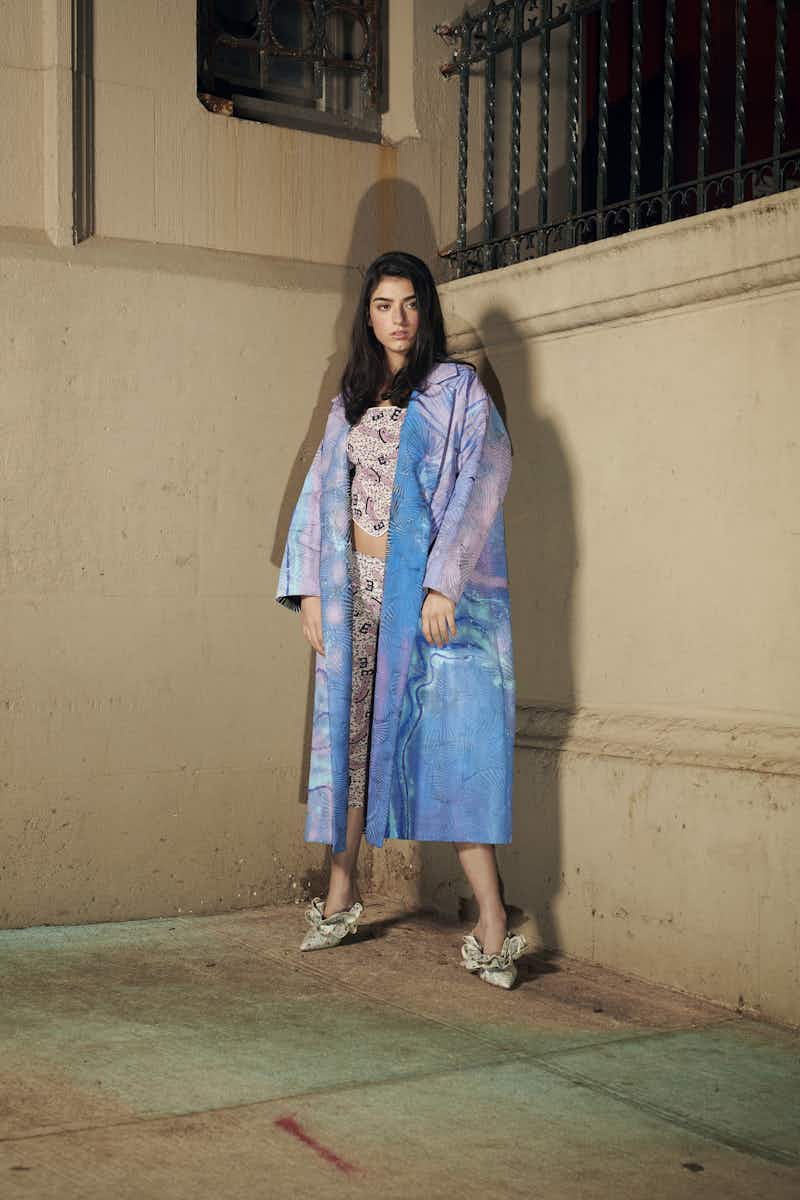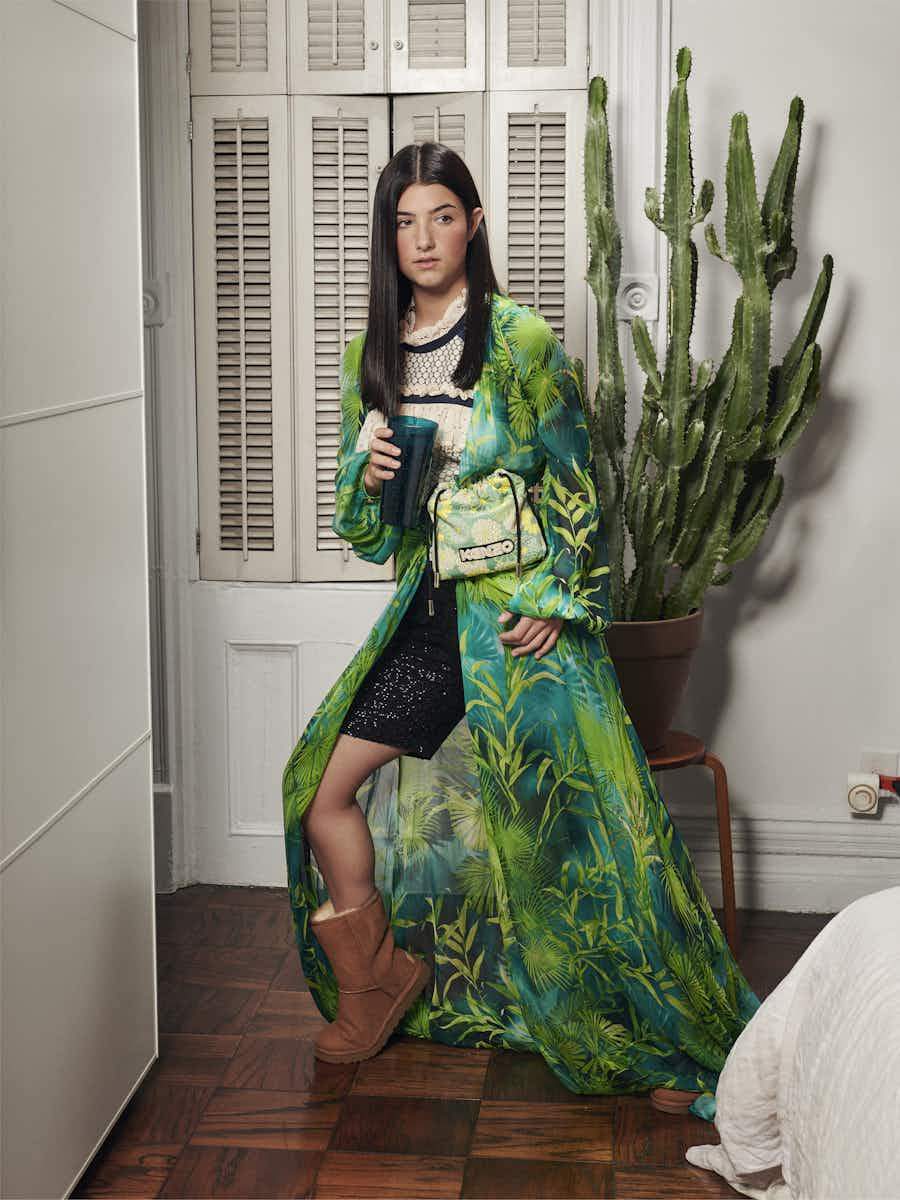 The general lawlessness of an app in its infancy, paired with a following close in size to the population of Australia, means there can be drawbacks to posting. Charli has addressed those who have commented on her 15-year-old body, or her clothing, on social media before. ​"I wore a shirt, and everyone was like, ​'Wow, she's really getting fat.' All of the top comments were about my weight," she says. ​"I went on a Twitter spree of just being like, ​'Why are you commenting on a 15-year old's body? That's pathetic.' I had so many people reach out to me that said, ​'I'm struggling with body dysmorphia, eating disorders, and you saying that meant the world to me.' I never really respond to the hate. But sometimes I'll just break down, and I can't handle it. That [negativity] was my breaking point, because it hurts."
The idea that a 15-year-old is forced to do her own media monitoring, redressing the lascivious comments of adult men, is grim. Per the app's rules, she is barred from going ​"live" as a minor.
The other criticisms lobbed at her are questions about her apparent value. What does Charli do or possess that these others do not? ​"I have no idea," she says. Even her TikTok bio cries in self-aware. It reads: ​"don't worry i don't get the hype either." Flattened into a 30-second TikTok video, it can be borderline impossible to show any personality. So here's some. Charli can quote The Grinch in its entirety; Dixie prefers The Cat in the Hat and War of the Worlds; Charli has read Out of My Mind by Sharon M. Draper countless times; Dixie watches The Good Place. Charli wants to one day own a Dunkin' Donuts franchise. With all of her tweets trolling the coffee-and-doughnuts chain, this seems within her reach.

Dixie has a theory about the fascination in her younger sister. ​"There's been a long phase going on of people [wearing] a lot of makeup, a lot of skin showing, and all that. And [Charli] brought natural beauty into [the conversation], which I think refreshed a lot of people."
Initially, wading through a pool of hatred was overwhelming, she says. But Charli has learned to dismiss it. ​"There's going to be people that are going to hate on you no matter what, because that's the type of people they are," she says, ​"but there are so many more people that will support you just for being you." She's not just milking this 15 – 20-25 minutes. Charli wants to give back. ​"I do try and use the following that I've created for myself to talk about important things," she says. ​"And there's more stuff with that coming soon, which I'm very excited to share with everyone. Projects with charities, organisations on how to help with online negativity…"
Whatever your opinion, it's fundamentally clear that these two are tearing down the velvet ropes and inviting fans along on their journey. Charli D'Amelio is her own satellite industry. She has hit the milestone of one billion ​"likes" on her videos, parlaying her clout into cold hard cash and popping her shoulders to Young Thug's Relationship along the way. You don't have to ​"get" her – she'll be the first to tell you there is nothing to get. Don't like her? Keep scrolling, keep scrolling, keep scrolling. OK, now that the haters have left, let's Renegade.
Photography assistant Michel Oscar, Styling assistant Zhane Santisteban, Hair and Make-up Yuui.

More like this