Climax Books is setting up shop in Soho

Isabella Burley, founder of the cult bookshop, is about to swing open the doors of a bricks-and-mortar destination. And to celebrate, she's also releasing Climax's first publication, Sophy Rickett's Pissing Women.

London's Soho is having a real renaissance. It's not the seedy, sleazy, red-light district of its pre-Pornhub heyday; instead, it's home to an intergenerational queer and creative community and several fresh young stores. This week, there's a new kind of sexy about to hit Soho's side streets. Enter: Isabella Burley's cult bookshop, Climax – purveyor of expertly curated literature, erotica, periodicals, art and photography books, rare VHS tapes and impossible to find film ephemera – which is opening its first bricks-and-mortar shop just off Wardour Street.
Founded in 2020 by Isabella Burley, former Dazed editor and current Chief Marketing Officer at Acne Studios, Climax is the ultimate site for finding rare coffee table goods and specialist materials. Until now, it has largely operated via its pink-hued website, first managed from Burley's East London home, and then in the Soho office space she found earlier this year.
Since its inception, the Climax site has stocked hard-to-get-your-hands-on books ranging from Kathy Acker's transgressive novels of the late-'70s and ​'80s to Nan Goldin's tender documentary of ​'90s New York in Naked New York, and, rarer still, a VHS of radical artist Cosey Fanni Tutti's A Study in Scarlet performances from 1987. The holy-grail? A first-edition of Japanese artist Yayoi Kusama's self-published cult periodical An Orgy of Nudity, Love, Sex & Beauty from 1969 – that'll set you back £9,000.

Although it's predominantly operated online, Climax has already had some experience bringing its wares into the real world. The bookstore has collaborated with Heaven by Marc Jacobs on two limited-edition ringer T‑shirts, both stocked in the Gen Z haven's stores in Fairfax, Los Angeles and Soho, along with Burley's curation of Larry Clark, Juergen Teller and High Times material.
And in March, Burley was also approached by gallerist Sadie Coles to curate a pop-up corner-shop in its Soho gallery to go alongside the group exhibition Hardcore. Featuring subversive depictions of sexual dynamics, power, pleasure and play by radical artists such as Carolee Schneemann, Bruce LaBruce and Cindy Sherman, the link up was a no brainer, with Burley providing shelves crammed full of goods in response to the exhibition – for example, the works of photographer Richard Kern, performance artist and sexologist Annie Sprinkle and performance art and BDSM duo Bob Flanagan and Sheree Rose.
It was only a matter of time, then, until Climax opened up its own shop.
And, to go with the grand opening, the store has also published its very own title. The aptly-titled Pissing Women features visual artist Sophy Rickett's photographs of women, shot at night and dressed in office attire, pissing in the streets of London in the early-'90s. It's a piece of social commentary that's as wickedly subversive today as it was then, with subjects shot performing an act usually reserved for men as though they were caught on CCTV, all during a pre-internet time in which surveillance was at an all time high in London.

Having since discovered these images of herself and her friends uploaded to fetish sites, hung in the bathrooms of nightclubs, and disseminated across the Internet, it feels fitting, then, that Rickett's seminal series is finally published in its entirety for the first time. The book also contains a long-form interview with Rickett discussing her work.
We got on the phone to Isabella Burley to find out how she discovered Pissing Women and to chat Soho's comeback and what's looking to be our new favourite bookshop.

Hey, Isabella! You've been nice and busy since the Climax website took off three years ago. Did you always want to open a proper shop?

I feel like there was no plan at the beginning. But in May, I had this idea of moving Climax out of my home, mostly because I was moving house, but also [because I wanted to] move it out of my personal space and find an office space for it. We'd been approached by Sadie Coles, so it felt like there was a need to take things to the next level.
You grew up in south London. What have been some of your favourite book shops over the years, and what are your go-to shops now?
I was one of those 14, 15 year olds who would go to Borders on Charing Cross Road, take a huge pile of magazines from downstairs and then sit in the Starbucks upstairs and consume them, so absorbed.
As I got a bit older, [I would go to] Claire de Rouen. Lucy [Kumara Moore] does an amazing job with it,especially when they were on Charing Cross Road – that felt like such a moment. A lot of them don't exist anymore, but those older antique bookstores that were slightly further down Charing Cross Road as you're going towards Leicester Square were always my favourite places to go.

And then Skoob in Russell Square. My younger brother used to work there so I remember spending a lot of time there. And then now, Donlon Books – Conor [Donlon] has an amazing programme of books and has the best taste ever. And Paul [Lawrence] who does November Books, as well, has fabulous taste. I always enjoy seeing what he has got.
Soho feels like it's finding its sex appeal again – people seem to want to be there more so than before, say, the pandemic.
I feel like there's a real renaissance of Soho that's happening. There's such an amazing clash of old school Soho people, the amazing queer community that is such an important part of that legacy and all these younger shops that are coming up. It's different layers of communities, cultures and generations that makes Soho feel like this insane space. I love this idea of tourists being so mind-blown by what Soho is – you go down an alley and it's different to Wardour Street or whatever. It's just this crazy mashup that feels so London.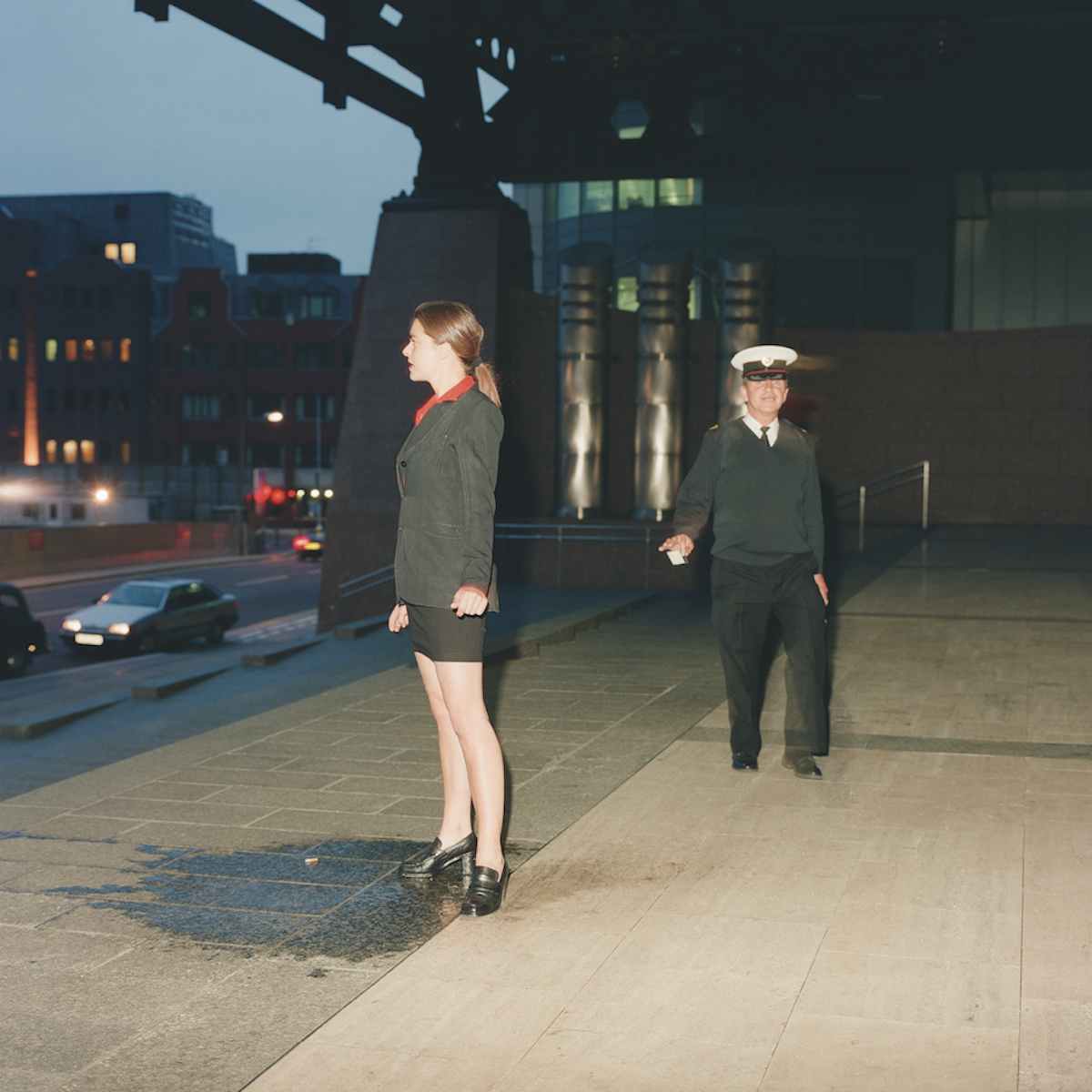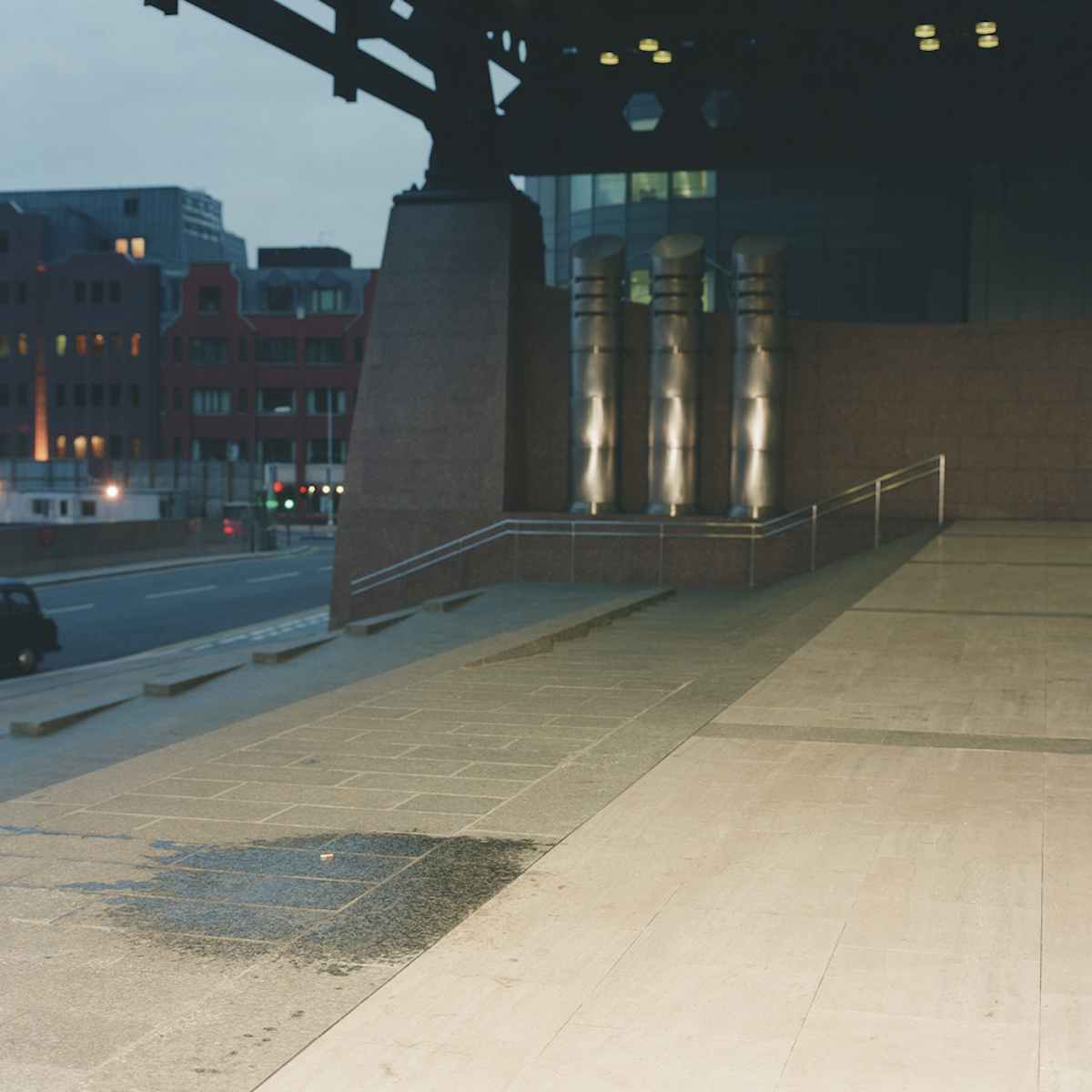 Climax is publishing its first book, Pissing Women by Sophy Rickett. When did you first come across the photos?
I wasn't familiar with the series until four years ago, when I was volunteering at the Oxfam bookstore in Islington. I was so blown away by them. I sat on it for a few years, and then getting the physical space in Soho gave [me] a new urgency around Climax. I'd always had it in my head that when I was ready to start publishing with Climax, that Sophy would be the first book. I emailed her and we very quickly put the book together. It feels so significant since it's so underappreciated. It's an opportunity for a new generation to discover the work and engage with it.
The photos were shot in the early-'90s. What was particularly significant about the cultural context?
In the mid ​'90s, CCTV and surveillance was at an all time high in London because there had been a bombing in Bishopsgate in ​'93. So it was this interesting pre-internet time, but also the internet was kind of getting ready to break. There was this whole idea of image culture and ownership changing. London as a city, with surveillance and CCTV suddenly having this new presence, it was kind of like all of these things shifting. But then Sophy was just out of art school and temping as a secretary at the Financial Times when these works were made, which is such an interesting backstory. Looking at the images and knowing that, with the women wearing sexy office outfits, you kind of understand a bit more of the thinking behind it.
That era almost feels like the last time people had full ownership of their images, before it could be sent and uploaded anywhere.
Yeah, and then this idea that those images could be uploaded online. Sophy says toward the end of our interview [in the book] that years later, she would discover her images on golden shower fetish websites, or someone would text her to say they've seen her image in the bathroom of a club. As a woman shooting yourself and presenting yourself in that way, then that getting lost in the abyss of the internet is fascinating. It must have been such a crazy time for image makers, but especially for female image makers.

It's also interesting that the photos are, literally, of women pissing in the streets, and that's an image we're so accustomed to seeing of men.
Literally any night of the week, there's a man in his office attire pissing in the street, so it's funny how this feels so poignant somehow. These images were made in ​'95, so many decades ago, but yet they still feel really impactful, even now.
Last question. If you could pick any customer to walk through the doors of the new Climax shop, who would it be?
The people that already buy from us are people that I have so much love and respect for, and there's a lot of photographers and artists that I really respect. But also, I would love John Waters to come in and have a look.

Climax HQ opens to the public on 14th October, with a special opening weekend taking place as part of Frieze Art Fair, from 1 to 7pm on 14th and 15th October. 5 Wardour Mews, London, W1F 8AL

More like this