CORPUS is the NYC collective combining dance parties and community support with a punk sensibility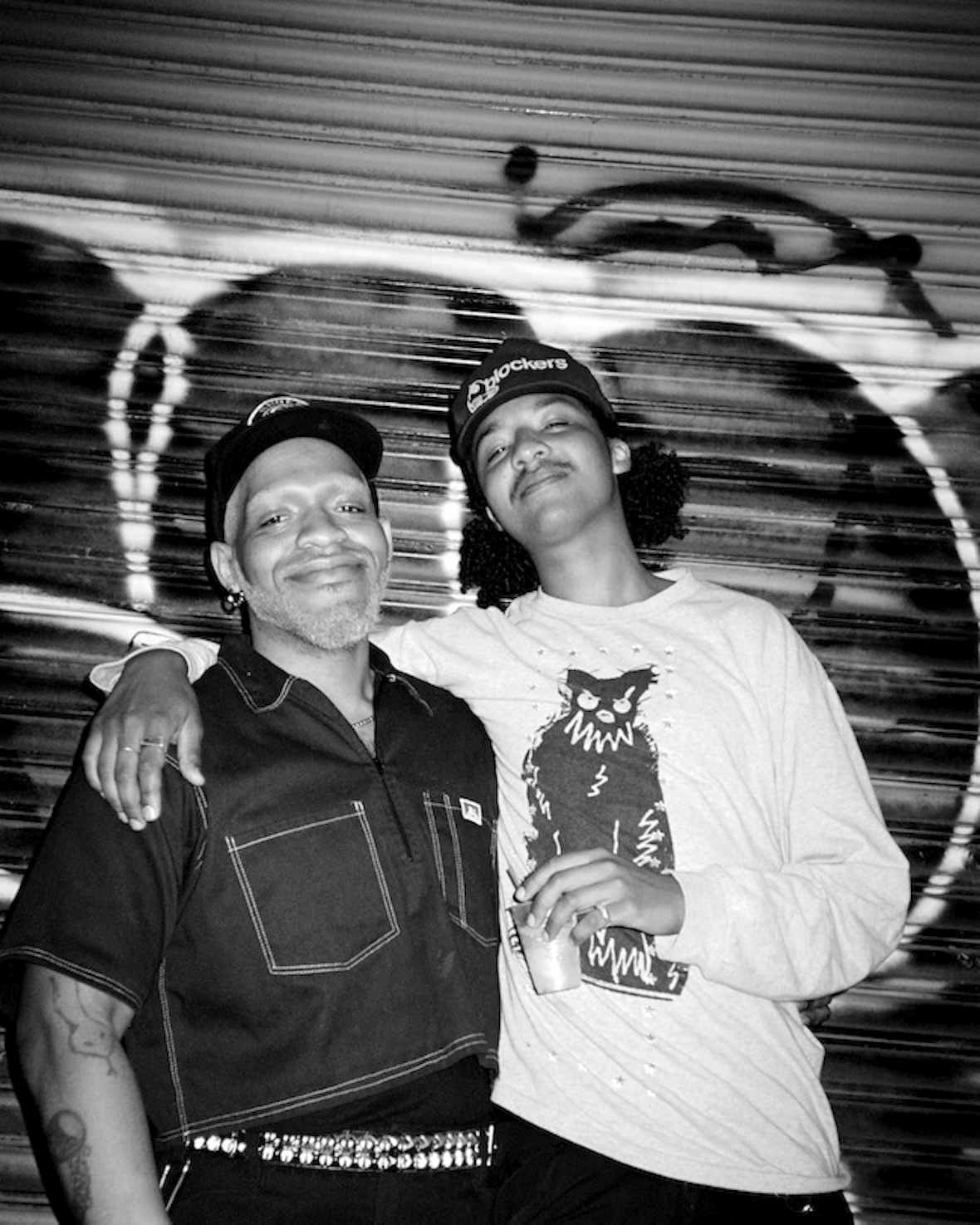 Members Asha Maura, Naya Samuel and Noble Spell discuss the importance of sharing resources, forming an extended family of likeminded individuals, and their epic new party, Graveyard Shift. We get to know the collective as part of our new New Energies series with DICE.

DICE believes that going out makes us feel good. THE FACE agrees – so we've joined forces with the discovery and ticketing platform for a series titled ​"New Energies", where we'll unearth the work of collectives who are creating a more diverse, progressive and equitable nightlife space.

If you've spent any time in New York over the past five years, chances are you're familiar with CORPUS. The music and arts collective was founded in 2017 by hardcore punk band, Show Me The Body and their friends in Brooklyn and Queens. Given their serious credentials on the punk scene, it might surprise you to learn how much the group love to dance. However, it was this dynamic combination that sparked the idea for the first of many CORPUS dance parties, Graveyard Shift, which went down on a cool spring night in April.
The Dominican restaurant and club, Mi Sabor Cafe, a longtime staple of Brooklyn's Myrtle Avenue strip, was the perfect place to host the new party. For CORPUS, a collective who view the well-being of their community as foundational to their mission, it felt like a real family affair. With a critical mass sweating it out on the dance floor, almost as many people gathered around the DJ booth on the mezzanine and a steady crew smoking on the sidewalk under the train tracks, it's safe to say that the CORPUS family is ever-growing. Bathed in glowing purple light, attendees moshed and danced to everything from Playboi Carti to Limp Bizkit, with bodies flying everywhere and, as CORPUS member Asha Maura put it, ​"hardcore boys throwing ass."
"This party we're doing is the first real nightlife CORPUS event since the pandemic started, and so we really took our time getting back into it," explains Maura, speaking ahead of the event from neighbourhood spot Geena's Cucina in Blissville, Queens, where the CORPUS studio is based and where almost all members live. ​"We want CORPUS events to happen when they happen, and for it to be a real experience when you go. Having spent a lot of time focusing on community initiatives and events, we knew what we wanted out of this party and came in with a really clear plan."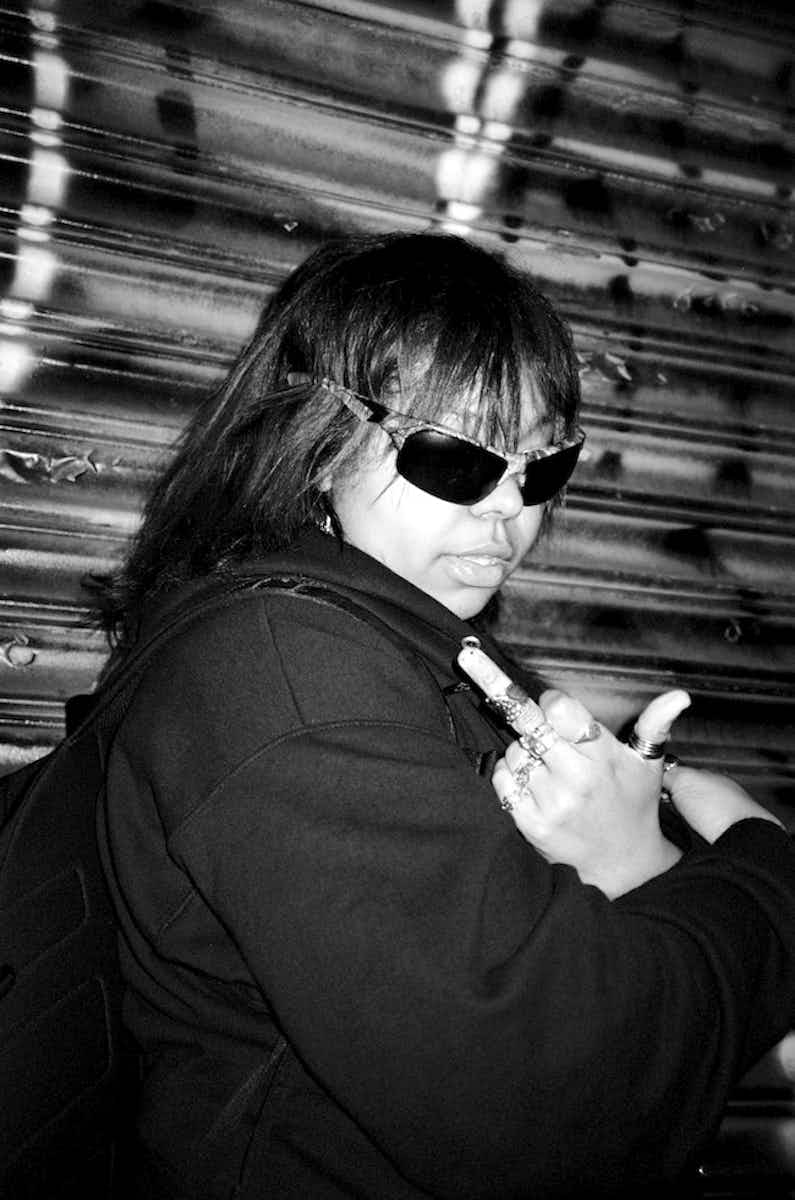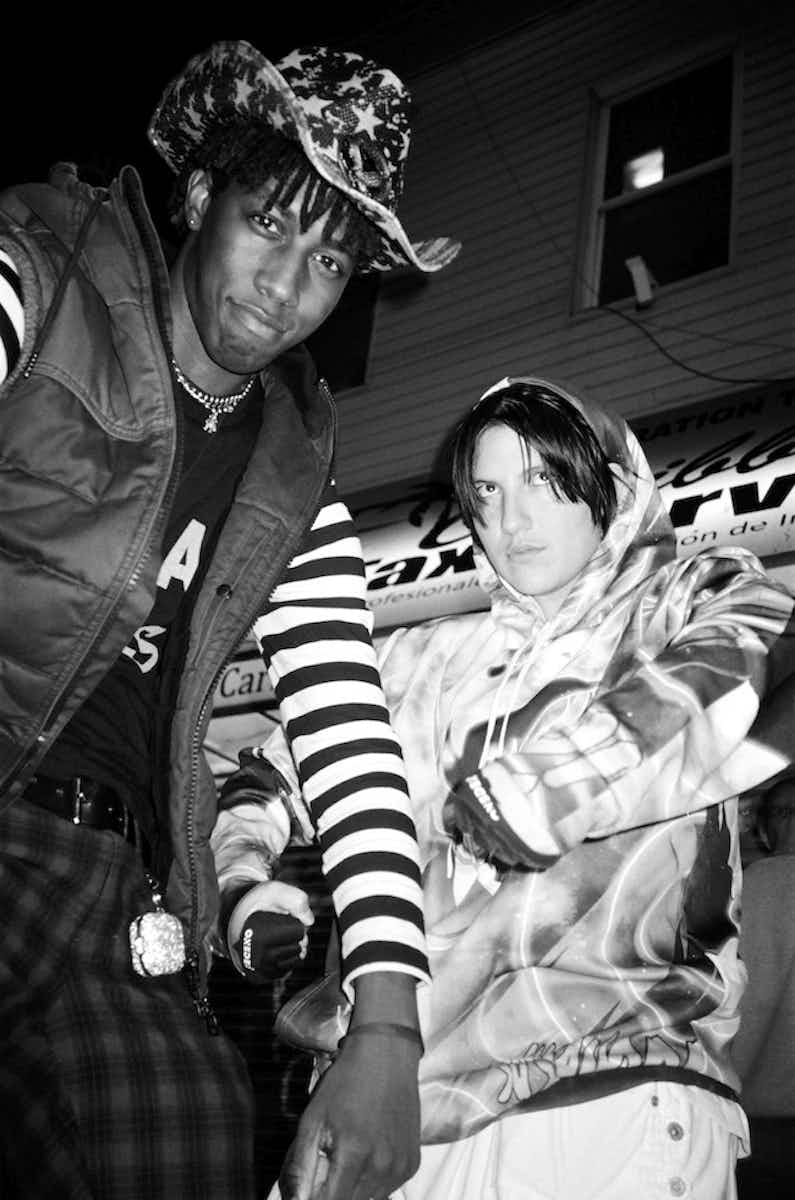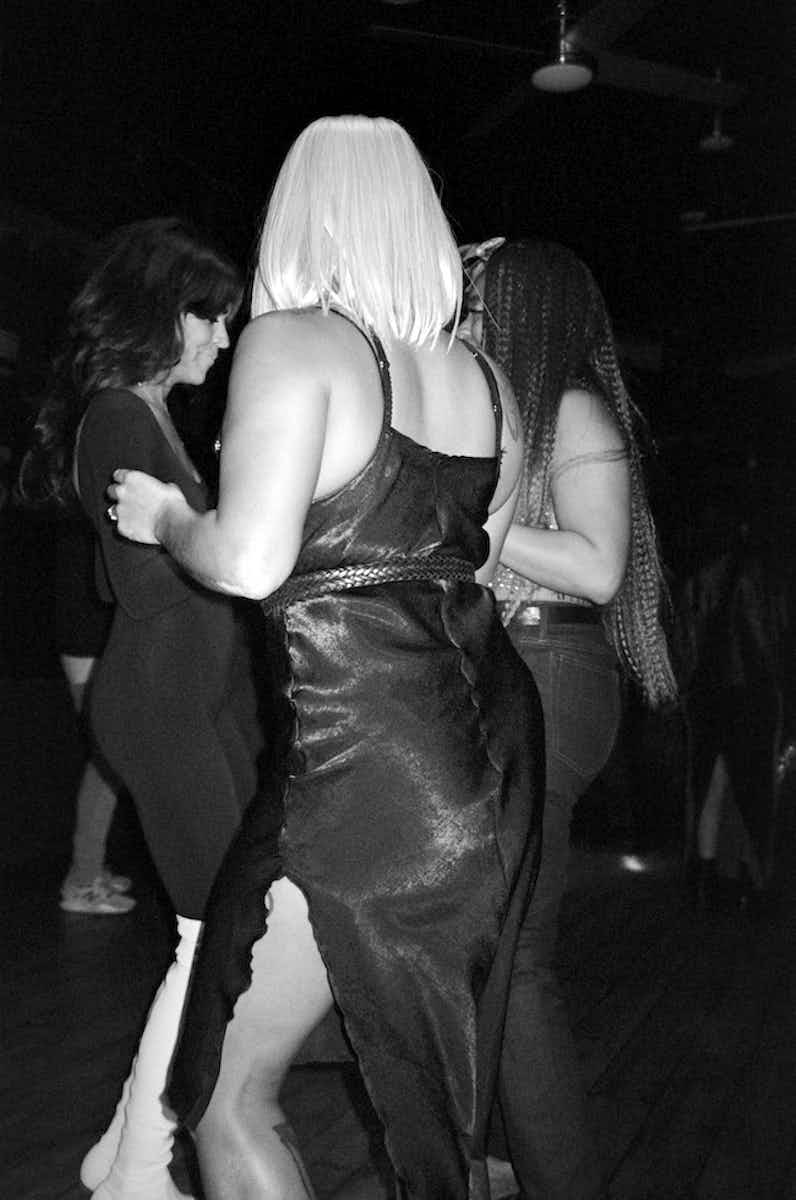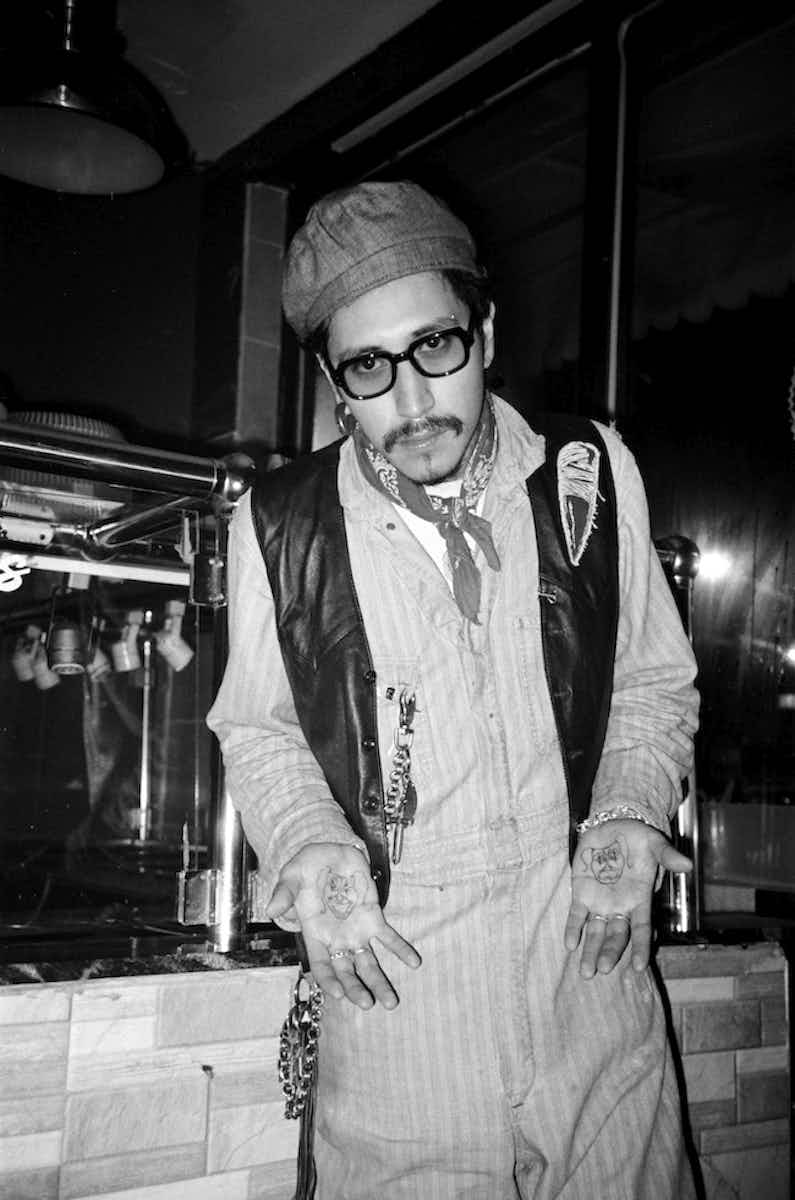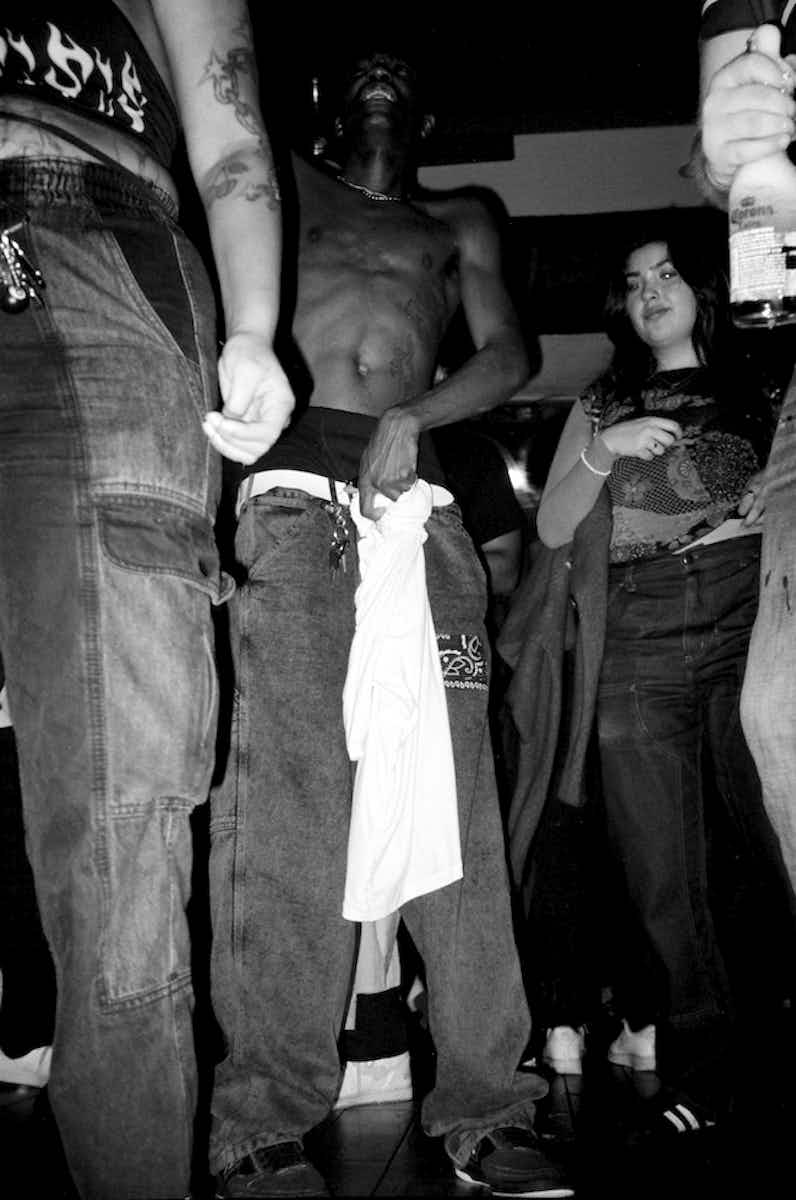 CORPUS has always moved with care and intent since its inception in 2017, but its members kicked things up a notch when the COVID-19 pandemic hit. What originally started as a label and event series spotlighting punk, rap, experimental, and electronic music became a platform comprising various initiatives. These include a book club, a radio show, a music studio residency, a mutual aid fund, and a June 2020 action amplifying the voices of Black women.
"I think the heart of CORPUS is sharing resources," says Naya Samuel, sitting next to Maura. ​"As New Yorkers, we know how hard it is to access anything here, especially if you're younger. And then, as CORPUS, we met and came together and became a real family. As we grew, our mission of locating what was necessary for our city solidified and became more tangible, with CORPUS Family becoming a real home for that work."
Last summer, CORPUS put together the Blissville Block Series at the request of their neighbour and friend Maria Davis, the vice president of the Blissville Civic Association (BCA). Located between Greenpoint, Brooklyn and Long Island City, Queens, Blissville is a small, historically underserved neighbourhood that the city government has all but abandoned in terms of infrastructure and resources. The BCA applied to the pandemic-spurred Open Streets program and, upon getting approved, asked CORPUS to curate the programme. The resulting events featured live music, self-defence classes, film screenings, essentials drives, neighbourhood cleanups, educational panels, and more.
"We knew we were gonna be overwhelmed, so we asked for volunteers," recounts Noble Spell from his apartment in Ridgewood, Queens. ​"There were new friends, old friends, familiar faces and non-familiar faces. And then there were the people on the block who some people here never get to see, especially if you just go to shows and don't get to interact with that many native New Yorkers. Seeing the people from the neighbourhood who have become our extended family mesh with the people who come to our shows was really beautiful."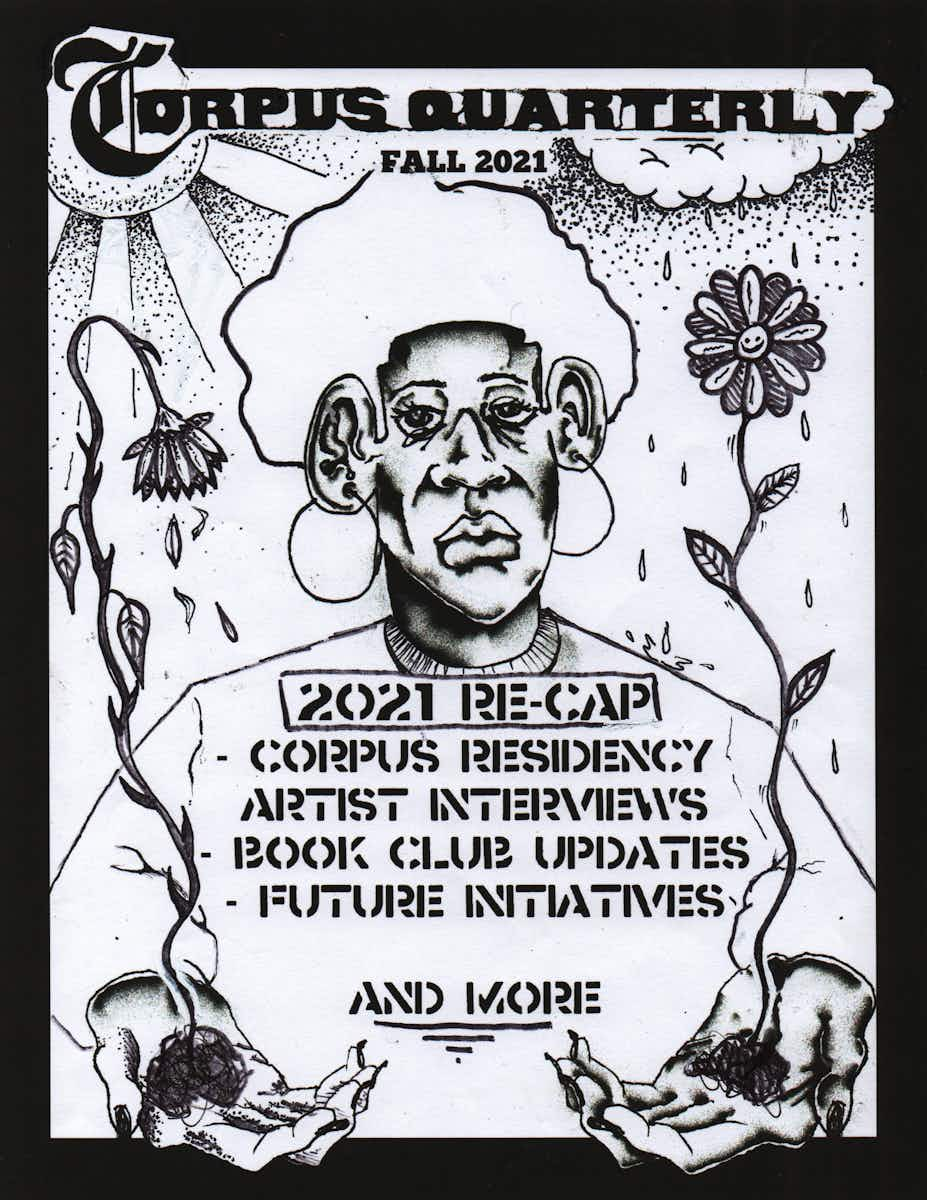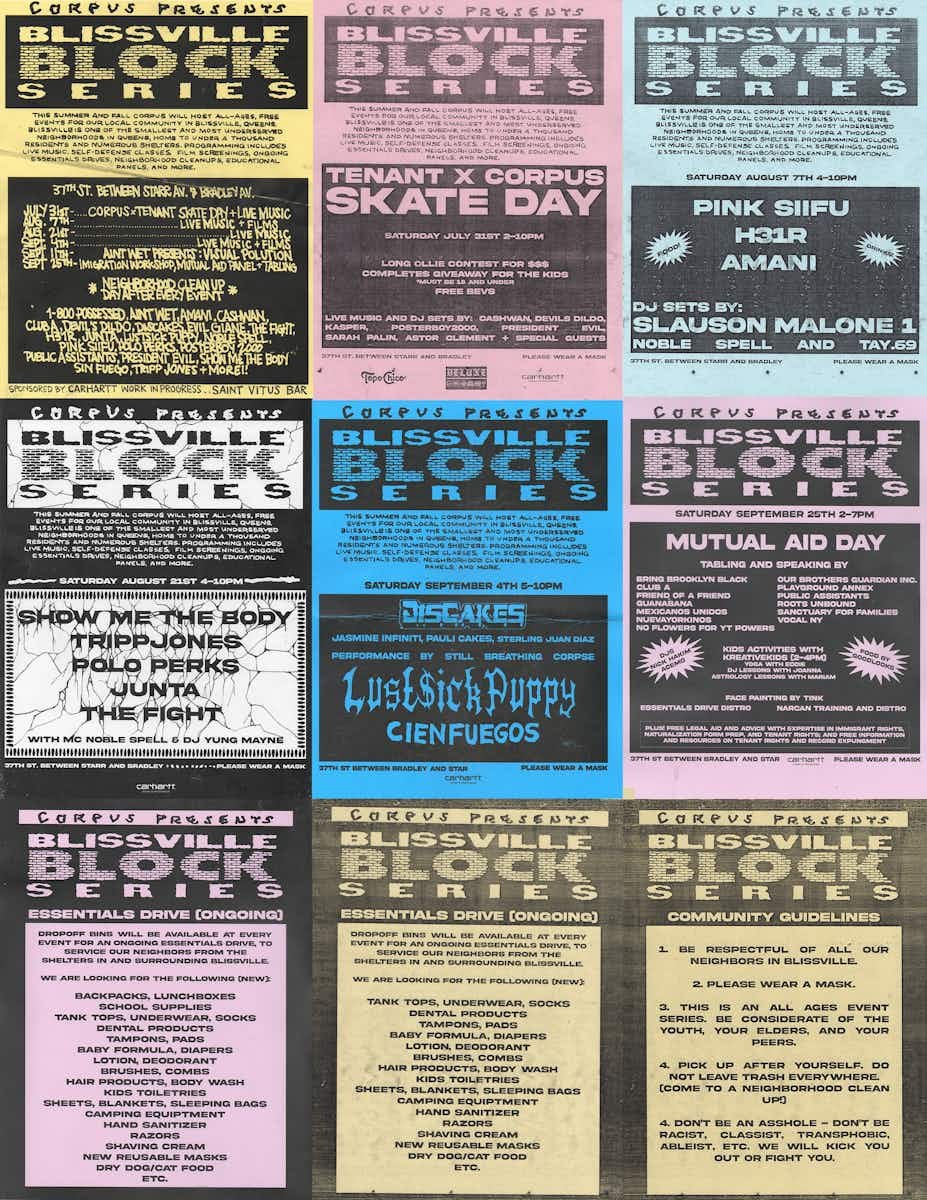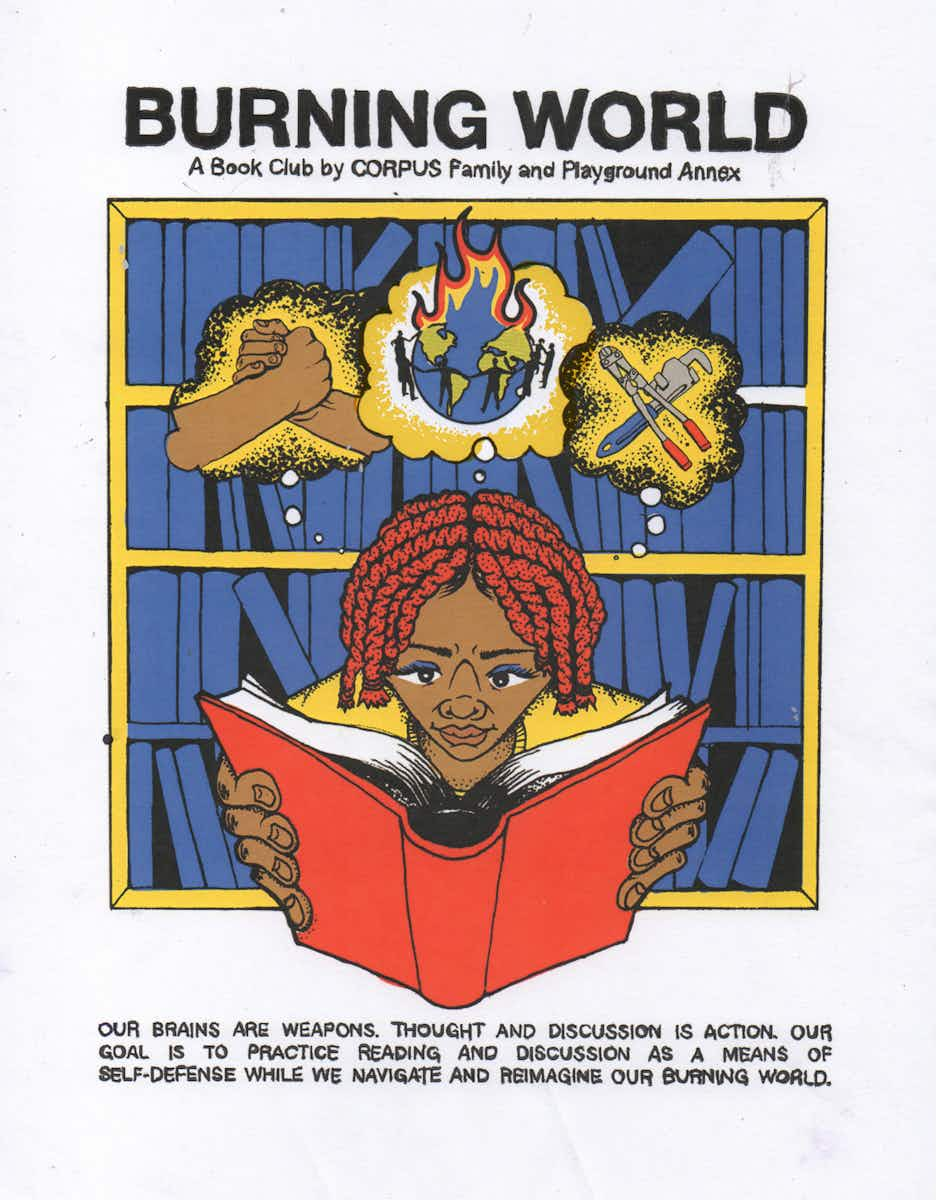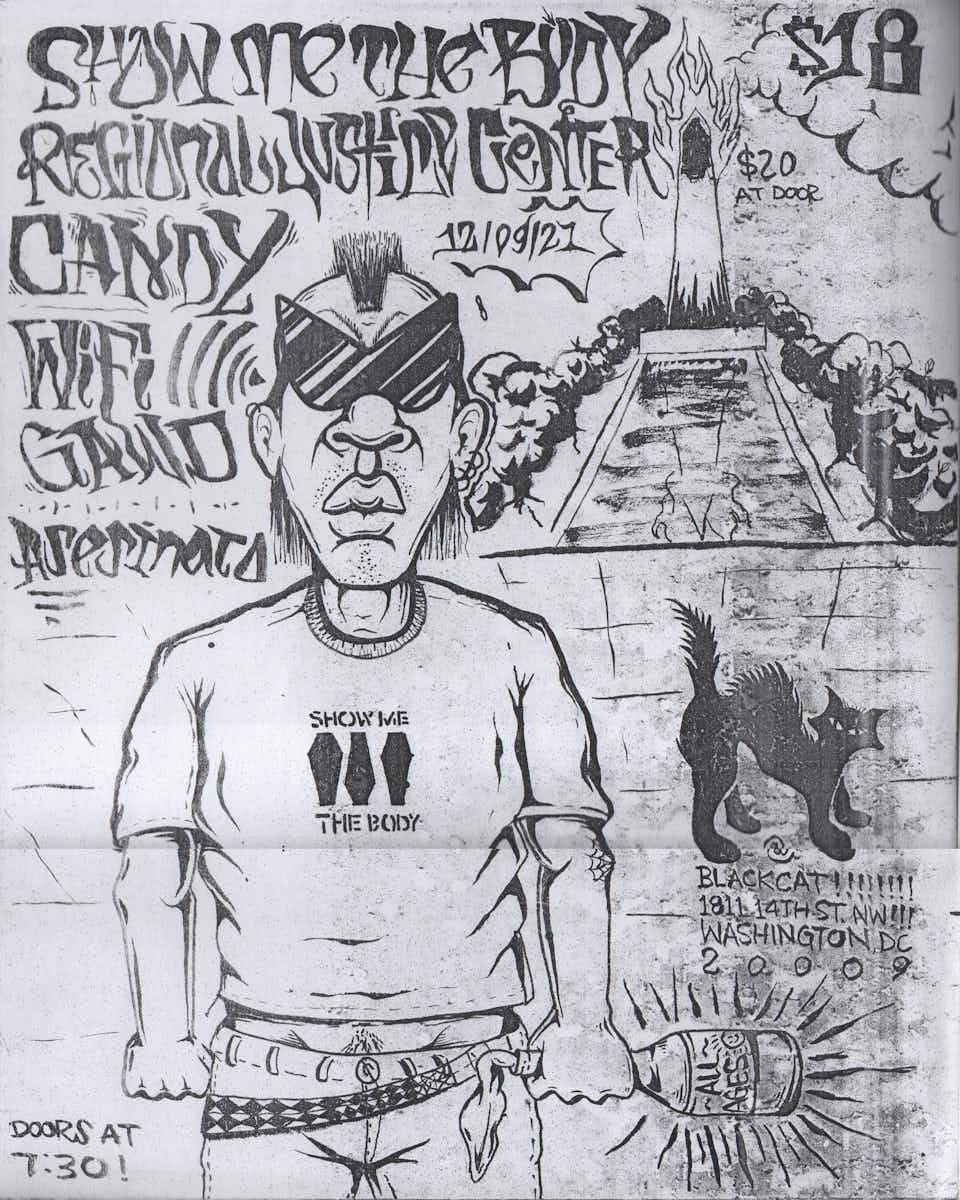 "We like having the different channels through which we project the message of what we're doing," adds Maura. ​"People hear about it in one way or another, and then I think it's the in-person experience that hooks people at the end of the day. We're not really an internet sort of thing – you see it in real life, you feel it in real life."
Real life connection is key to the success and longevity of any event series, just as it is to establishing a sustained relationship with your community. For CORPUS, the two are inextricable, and they are consistently demonstrating that it is exhilarating, rewarding, and fun as hell to do both.
CORPUS' MOSHPIT SCREAMERS
Photography: Mei Mei

Local Production: Giancarlos Rodriguez
Production: Katherine Bampton
Creative Direction: Clara Goodger
Project Manager: Victoria De Zanche

Branded Content Editor: India van Spall