New York
Culture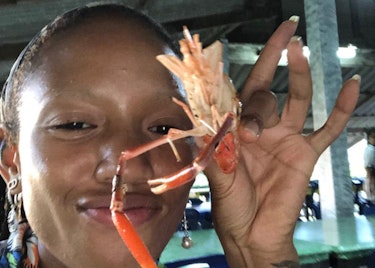 The American model selects any meal anywhere in the world, from Los Angeles to Lagos.
Music

G4 Ice Baby and G4 Buggy have shared another remix of their anthem 'Local Scammer', this time featuring Ivorian Doll.
Culture
The posters of 36 international artists – including Wolfgang Tillmans, Jeff Koons, Nan Goldin, Andreas Gursky and William Eggleston – are on sale to raise funds for queer nightlife collectives experiencing financial hardship due to the ongoing Covid-19 pandemic.
Society

Following the recent wave of protests in the city, four New Yorkers speak anonymously to The Face about their arrests, cell overcrowding, and treatment in custody.
Society
Protests have taken place all over the world in the days since George Floyd, a black man, died in police custody. As thousands take to the streets to express their anger over racism and police violence, photographer Adam Powell captures the scenes in New York.